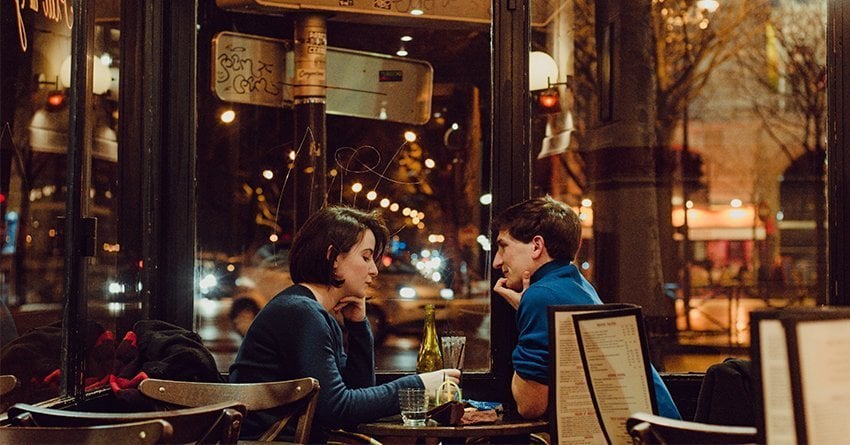 The Benefits of Online Dating (Because It's Worth Giving a Shot!)
We all want to find The One but dating in real life can be such a pain in the ass sometimes. It's no wonder why a lot of us have been looking for alternatives that can simplify the hells of dating. Cue in Tinder, OkCupid, Match.com and a shit ton of other dating apps that seem to have popped in existence like mushrooms on decayed wood. There's still plenty of skeptics out there who aren't totally convinced about the benefits of online dating, but these dating apps all seem to be unstoppable.
They're easy to find, all you need to do is search them up in your mobile app store. They've certainly changed the arena of the dating game. Just a few swipes and voilà! You got yourself a match! Sure, you may get duds from time to time, but there's also the chance of getting successful matches. The uncertainty is just part of the fun. It's like opening a Christmas present from an officemate. You're not really sure if you're getting something amazing or something that's worth dumping straight to the trash bin.
But if you're one of the skeptics who's not totally convinced yet that this thing is worth giving a try, here are some of the benefits of online dating that could totally change your mind:
You don't need to get out of the house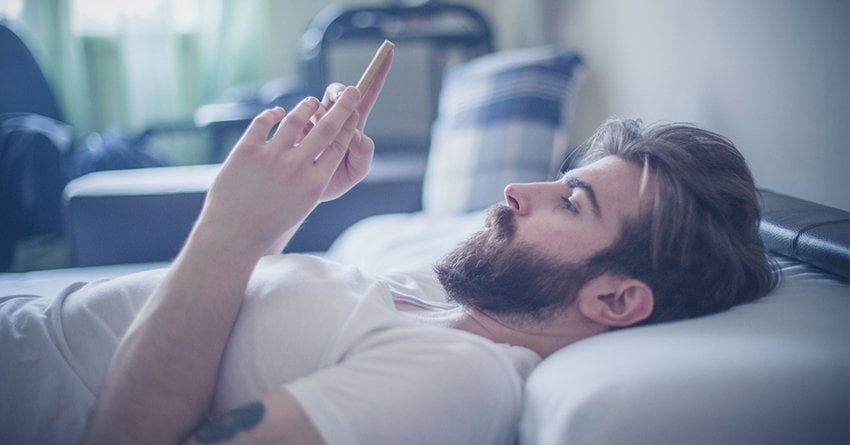 An obvious benefit of online dating is that you don't even have to go out! It's dating in the comforts of your home. You don't have to go through the hassle of choosing which clothes to wear, making sure your makeup is on point and wearing high heeled shoes just so you look your best. Even if you're a total slob on your couch with salsa dripping off your mouth and tortilla chip crumbs all over your shirt, as long as you got a good internet connection, you're good to go. It's especially helpful if you're someone who hates the hustle and bustle of coffee shops and malls, where let's face it, dates usually happen.
Doesn't take much to get you started
Just download the dating app of your choice and you can already start looking for dates. Maybe throw in really good photos of you in there, write a short but fun bio that shows off your personality, and you got yourself a dating profile. It's that easy. Doesn't even take you longer than 15 minutes. After that, the ball is rolling and you just swipe for your potential matches.
No awkward talking and meeting in person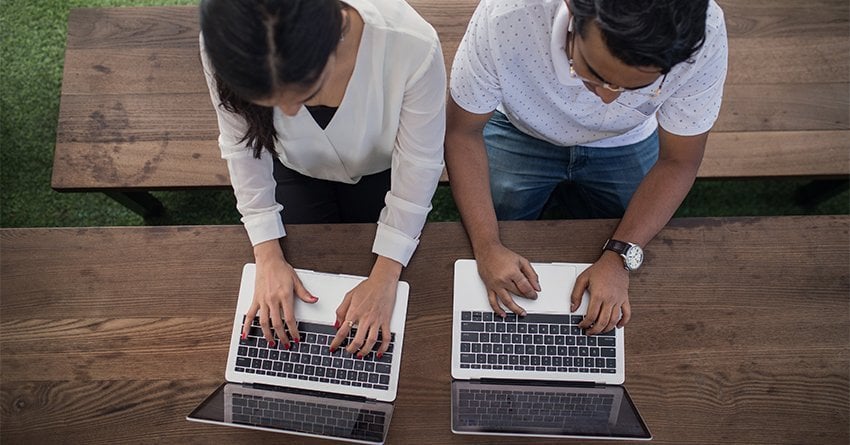 Eventually, you need to meet in person if everything works out fine. But you don't have to do that right away. Not everyone is gifted with the gift of gab. Some of us are awkward pickles and don't really want to be put in an unfamiliar situation where we're meeting our date at a coffee shop and we don't fucking know what we're supposed to do or say to break the ice. Online dating saves you from sticky situations like that. You can start out with just exchanging texts, then maybe calls as you progress. And only when you're really comfy with each other do you meet up.
Just sharpen your texting game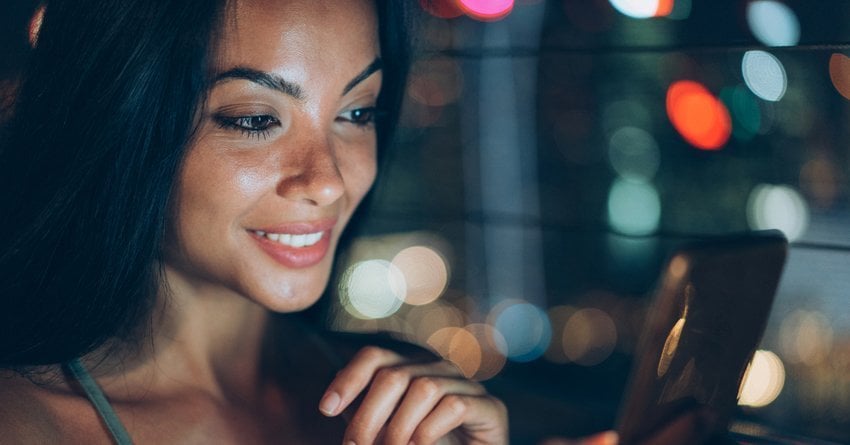 Online dating can be superficial in a way. But you can turn that to your advantage. If you're not exactly confident with talking in person, you can still win your matches by having a good texting game. If you know how to respond coolly without sounding arrogant, then you're already at an advantage. They're going to keep coming back for more of your witty responses.
Date at your own leisurely pace
Not one to take things fast? Or do you like to just jump into it head first? Whatever your choice of dating speed is, a benefit of online dating is that it gives you complete control over what pace you're most comfortable with. It's totally up to you whether you want to take the time to get to know each other first before setting up a date in real life. Or whether you don't have the time for all those long chats and late-night calls, and prefers having a conversation somewhere where the two of you can meet face to face after a quick chat online.
Gives you a feel for that person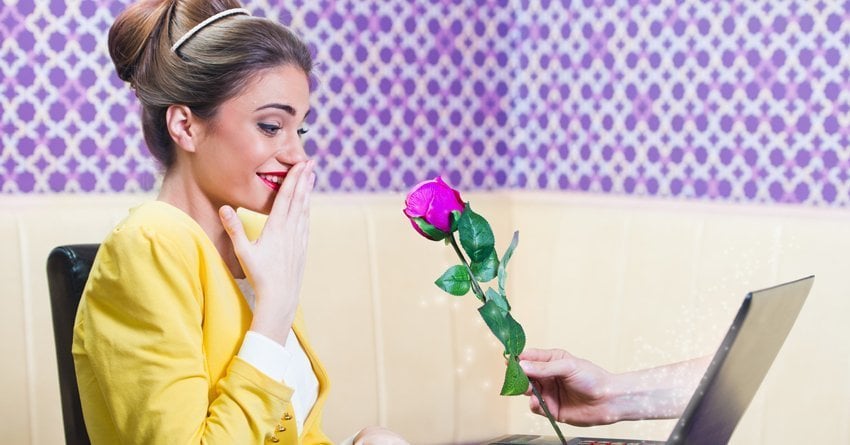 Online dating is like your "tester". You're sorta just getting a feel for the person. Is he your type? We don't know yet. Do you have anything in common? There are ways to find out. Ask him about his hobbies and interests. Try and see if the two of you have a potential. Figure out if you like the same movies, listen to the same bands, or share the same favorite sex positions if you're feeling bold.
It's like online shopping for a date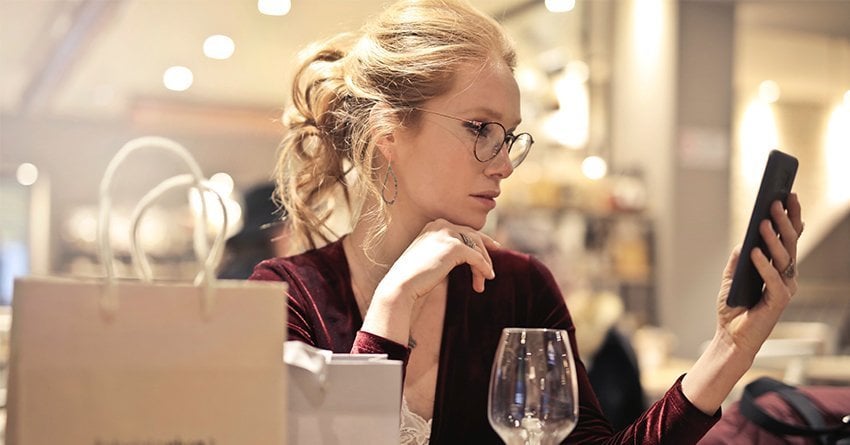 Which girl doesn't love shopping? And the best part, it's online! Remember those times when you visited your favorite online store to buy yourself a new wardrobe until it hurt your credit card? Online dating is a little like that, minus the money part, of course. Most dating apps can be used for free. Some have additional features if you pay a little extra cash but you can totally work with a free account. You're "shopping" for your next potential date, searching for the right match, and choosing the one you're going to meet in real life.
There's no running out of choices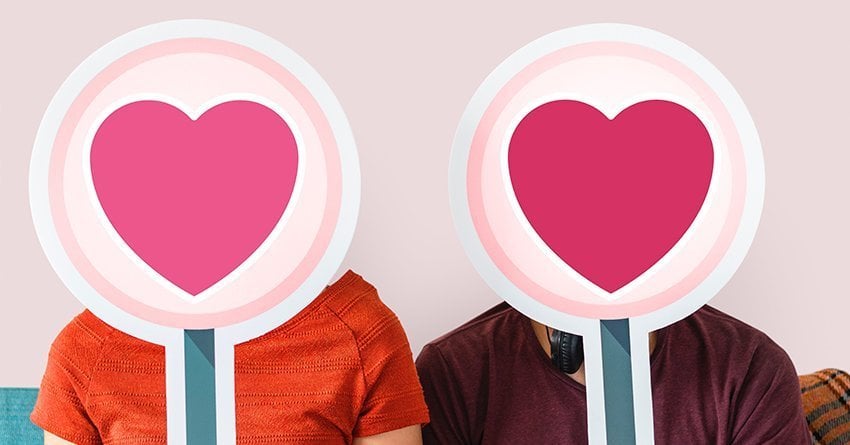 If choices are what you want, then choices you shall have.  The benefit of online dating is that it's a never-ending list of potential matches. And they're not just people from around your block, there are also people coming from another country. All you have to do is tweak the settings and adjust the distance of your preferred matches to a wider scope. You never know, the person you're meant to be with may actually be someone who doesn't share the same culture as you. And just by statistics alone, the bigger your dating pool is, the higher your chances of success.
It's cheap as fuck too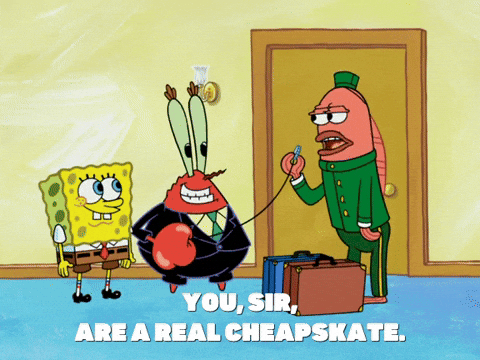 You save a loooot of money with online dating. Aside from the fact that online dating sites and apps usually cost you nothing, you also don't have to spend a dime for your dates. Dating in real life can be expensive, you know. Even if you're a cheapskate, you would still need to spend money on your train ticket or for your gas to get there. And even if it's walking distance, you'd still have to pay for that lunch or coffee you ordered. Not to mention, you may want to get yourself a new dress for your date. Little things like that can add up. The next thing you know, you've already spent more than you want to. The worst part? Your date may not even be worth it at all.
Date at any time of the day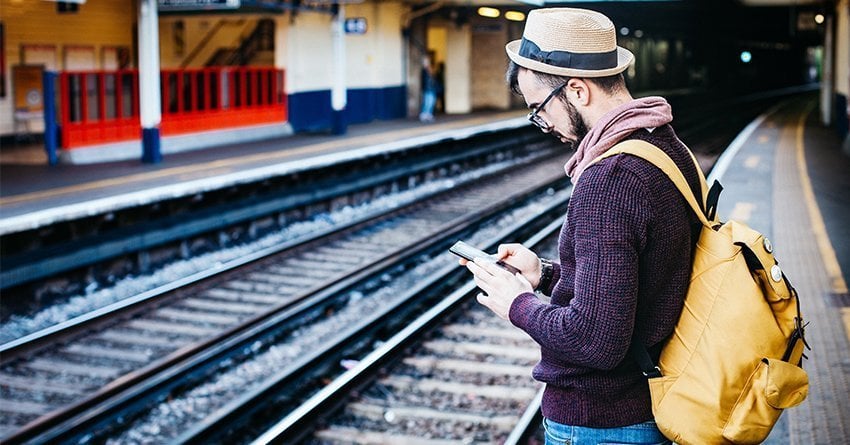 Another benefit of online dating is that it's very easy and convenient to do! They are useful for people who are always on the go. There's no need for you to make allowances in your busy schedule just so you can meet your date at a movie theater. Or to leave work during lunch for a quick lunch date. We don't always have time for that. With online dating, you date at your own convenient time. Doesn't matter whether it's midnight, noon, or daybreak, you can online date whenever you're free and available.
Be as fussy as you want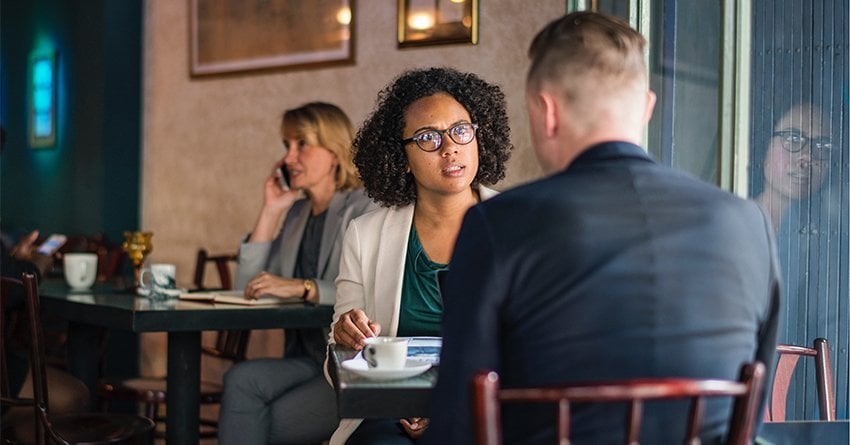 It's okay to be fussy. You're not going to be judged for that. You're at an online dating site or app where you're bombarded with a long list of potential matches, so you need to narrow down your search by setting a certain standard. It can be about the pictures they uploaded. Maybe you don't like the ways he's wearing his cap. Or it's his cocky bio that puts you off. Or perhaps the way he says hello in your inbox just doesn't sit right to you. If they don't make the cut, then it's totally fine to swipe left or skip them. Don't feel that you're being too harsh, because they're also doing the same too. That's just the way online dating works.
There's very little to no pressure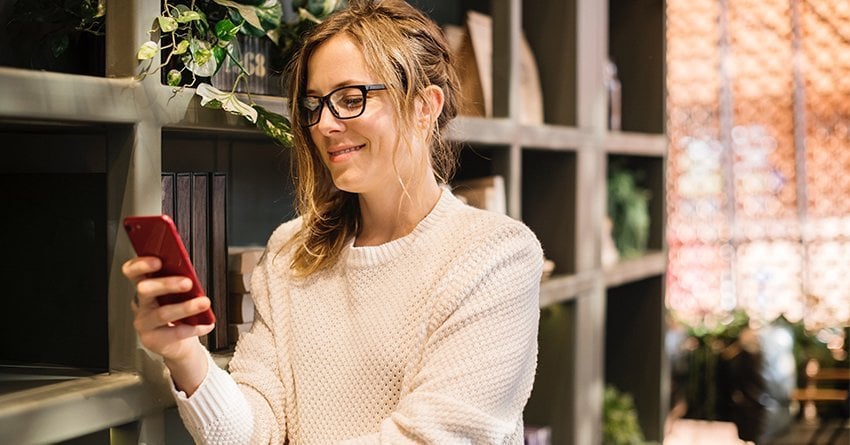 When dating in real life, you tend to feel this heavy pressure on your shoulders. Especially when you're dating someone you really like. You're afraid to say or do the wrong thing that may ruin your chances. You become a little stiff because you're so conscious of your actions. But with online dating, since you start out with being virtual strangers with each other, you can just be casual and have fun with the conversation. You don't have to watch your actions so you can be more yourself.
Lets you meet people outside of your social circle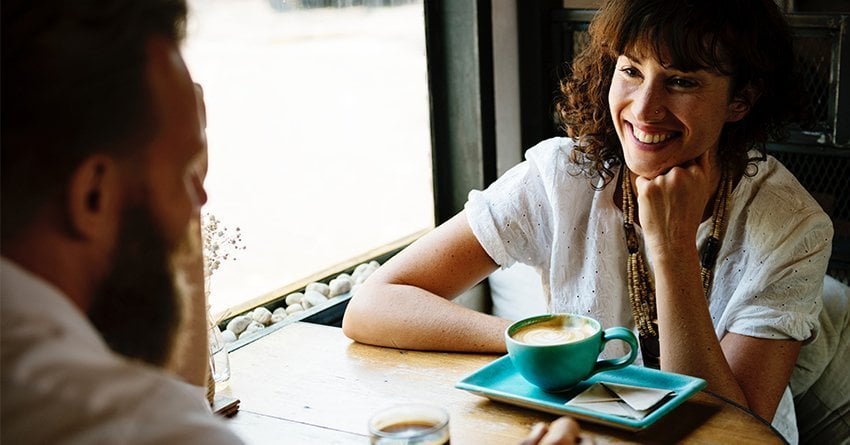 Admit it, you barely interact with anyone who's not in your social circle. You usually just stick to your group of friends from college or hang around at a bar after office hours with your officemates. And that's fine. But from time to time, it doesn't hurt to get out of our comfort zone and meet someone outside of your social circle. Another benefit of online dating is that you get the chance to meet a lot of people with just a swipe of the finger.  Because of the diverse people joining and making dating profile accounts by the hour, it's not hard to imagine that you can have a match who's coming from a totally different background and social circle as you.
Making the first move is a breeze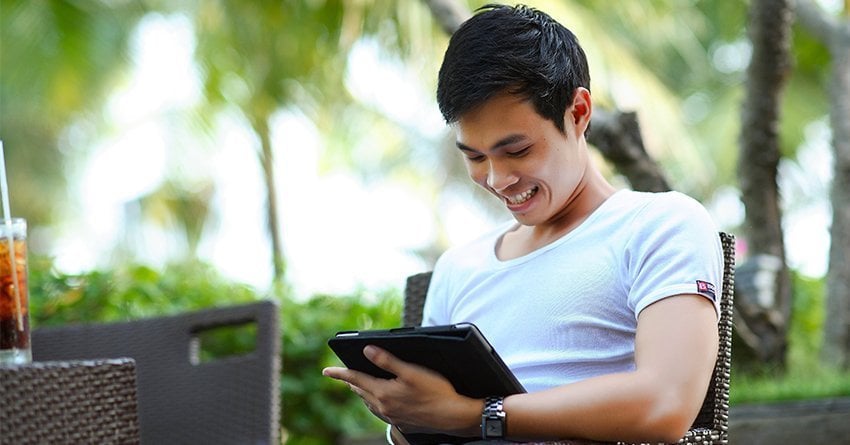 If the thought of making the first move in real life gets you queasy, then why not practice doing it online first. You're hidden behind a screen so you're less likely to get nervous. And since most dating apps and sites lets you connect via chatting each other, then you have the time to think about forming a good response that isn't going to make you feel like a total creep for making the first move.
A shot at more refined searches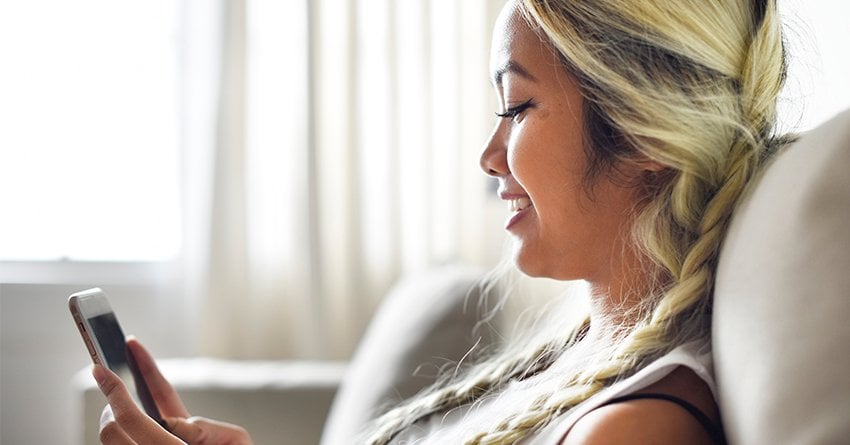 Not only does online dating sites let you fine-tune your preferred age, gender, and location of your matches, they also give you the freedom to add your hobbies and interests in your profile. It then finds you potential matches who share the same hobbies as you. That way, you already got something in common with your match. If you want to further refine your searches, all you gotta do is add more and more hobbies and interests. Some apps even allow you to input your preferred height and religion of your matches. There are even options where you can answer a few questions that can help in refining your searches.
Online dating may not be perfect. But it can't be denied that online dating has a lot of benefits. So before you diss it, give it a try first and see if works for you. It can definitely be a wild and crazy world but as long as you remember to have fun, then there's nothing for you to lose.