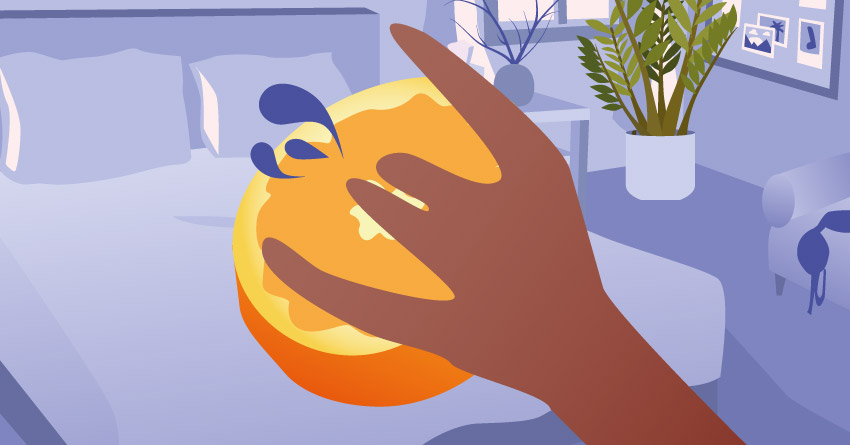 If you're searching the best ways on how to make a girl squirt, you're in the right place, buddy.
We feel your curiosity. Seeing this on porn, you can't help but wonder if squirting does exist.
Your mind's probably filled with questions: Is it fake? Can you make your girlfriend do this? Is there magic involved in this? Is squirting actually orgasm in its ultimate form? Does it only happen on porn? Is it another source of natural lube? Is it pee?
So many questions, so many possibilities.
Don't worry pal, we got you. What we have here is a full-detail guide on how to make a girl squirt. And no, we're not just gonna talk some random techniques then leave you hanging. We're here for you 'till the end and guide you through the whole process.
This includes the female sexual anatomy, things to prepare, how to make her horny, fingering squirting techniques, penetrating squirting techniques, and sex positions for squirting. We're also going to answer all your frequently asked questions about squirting.
Buckle up, take some notes, and start learning how to make a girl squirt here. Read away!
Female Sexual Anatomy: Important Parts to Stimulate for Squirting
Before playing with your partner's vag, you have to know your girl's body first. Once you know the spots that could make her horny and make her squirt, things will be so much easier for you and you'll most likely succeed in making her squirt.
"Oh come on, I know the clit is the best place for–"
Wait a sec, squirting and orgasm are two different things. Making your woman reach climax doesn't mean she squirted. With that, the clitoris isn't going to take center stage when it comes to squirting. Other parts of her genitals need more stimulation to make her squirt, and we're going to tackle that here, one by one.
1

Clitoris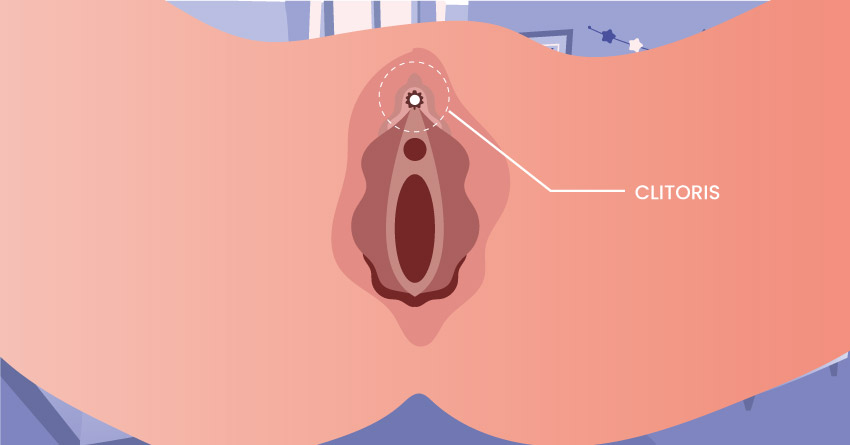 It may not be the main focus, but the clitoris is still one of the essential parts that you need to stimulate on making her squirt. Play with this part thoroughly during foreplay to make her super horny.
Where is this located: As you can see on the illustration above, it's located just below the clitoral hood– the flap of skin that protects the clit. It may look small but it's actually 9-11 centimeters long. The clit that you can access on the vulva is simply its tip. To fully access it, you can either lightly flip the clitoral hood or try stimulating it through your G-spot.
2

Urethral Opening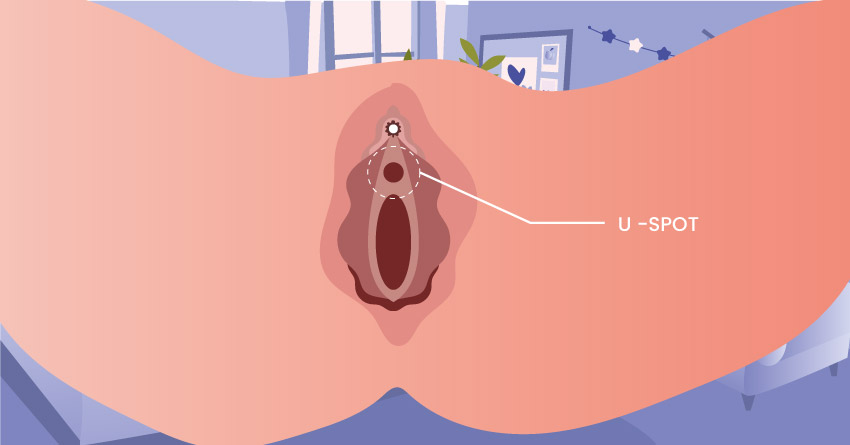 Unlike the other parts mentioned in this list, you necessarily don't have to stimulate the urethral opening. The main reason why this is included is that this is where the squirting fluid comes from. So if you're seeing some woman in porn squirting intensely through her vagina, that's mostly a fake set-up.
Where is this located: It's placed in the Vulva (outside part of the vagina), just right in the middle of the clitoris and vagina.
3

Vagina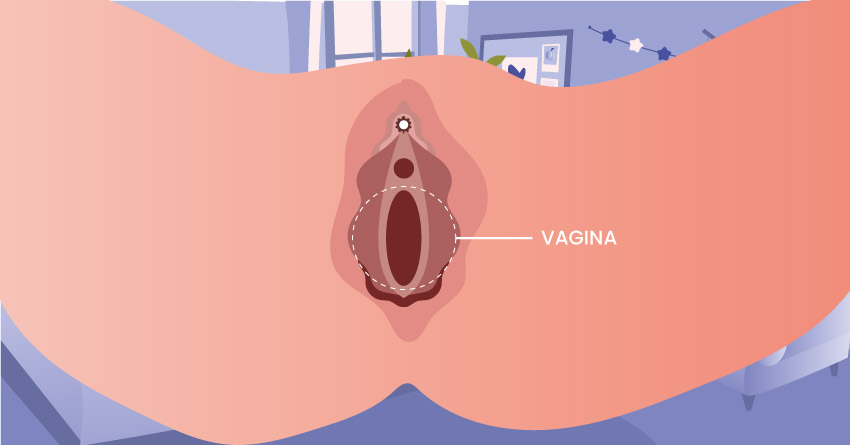 Among this list, this is one of the parts you should focus on since it holds the most important spot to make a girl squirt. Its opening and walls are highly sensitive too, making it an ideal part to stimulate during foreplay.
Where is this located: As you can see on the illustrated guide above, you can locate the vaginal opening just below the urethral opening. It's a tight and hollow tube that connects your girl's vulva with her cervix and uterus. To locate it fully, you can either insert your finger or penis in it.
4

G-spot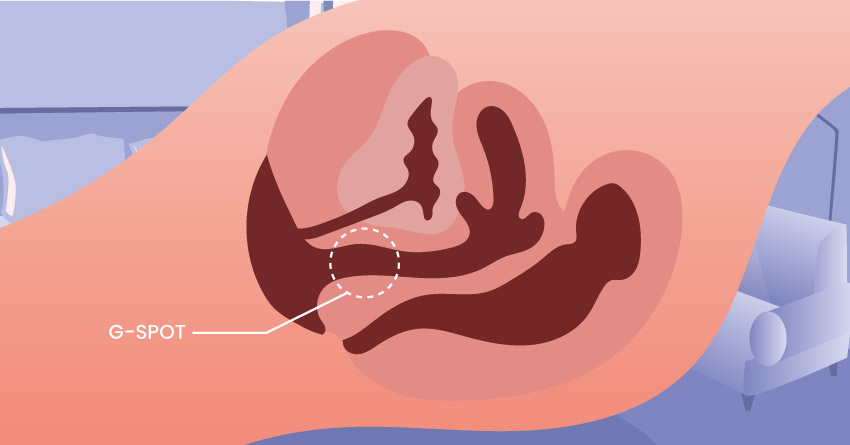 Now that you've located the vagina, let's go to the most essential part of them all. The G-spot is where the magic takes place and properly stimulating it will make your girl squirt. However, this particular spot is hard to find when your girl is not horny, so make sure you go do a lot of foreplay first before locating this part.
Where is this located: This delicate spot is placed on the upper wall of the vagina, just 2-3 inches away from the vaginal opening. It feels soft, spongy, and ribbed, but you can only feel that if your girl's fully aroused.
5

Skene's Gland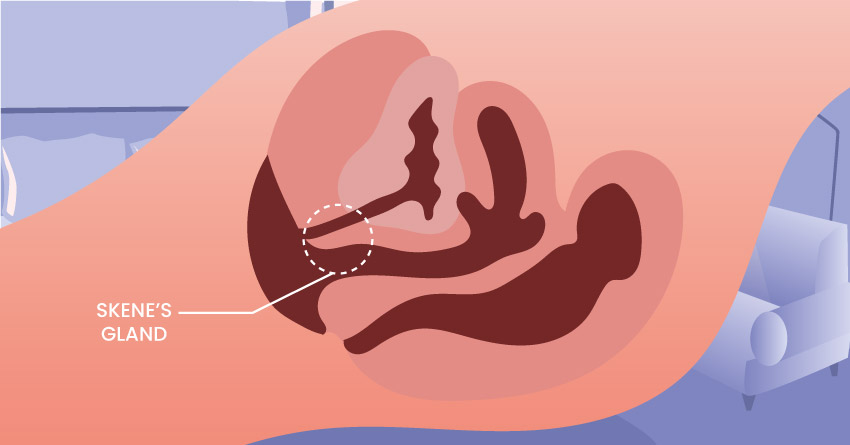 If the G-spot is where the magic happens, the Skene's Gland is where the magic comes from. Known as the female prostate, this is the source of the squirting fluid. As she gets horny, this gland will swell up and will be filled with liquid, which will the fluid that your girl will squirt later on.
If you can stimulate it properly, good chances you can make your partner squirt in pleasure. However, due to its location, it may be challenging to do so.
Where is this located: As you can see in the illustration above, it's located right above the G-spot. This means you can't directly stimulate the gland. With this, the G-spot is your best friend.
There are tons of female sexual parts that we haven't discussed. Now, if you want a full-diagram of the female sexual anatomy, go ahead and check this article here. But for now, knowing these parts is enough to make a girl squirt.
How to Make a Girl Squirt: Step-by-Step Guide
How's the quick refresher? Now that you're knowledgeable with the female sexual anatomy, particularly with the parts that will make her squirt, let's delve into the whole process.
We know you're excited about the squirting techniques, but we're not going there yet. As we've mentioned above, you need to make your partner fully aroused to locate her G-spot. If you can't warm her up, then you've already failed the whole thing. So be patient there, buddy! Here's how you can make her horny.
Step 1: Make her horny
Making her fully aroused is one of the most essential steps. Once you let her go wild, it will be easy for you to locate her G-spot as well as remove distractions that could hinder her from squirting. Now, what should you do to make her horny? Check our suggestions below:
1

Communicate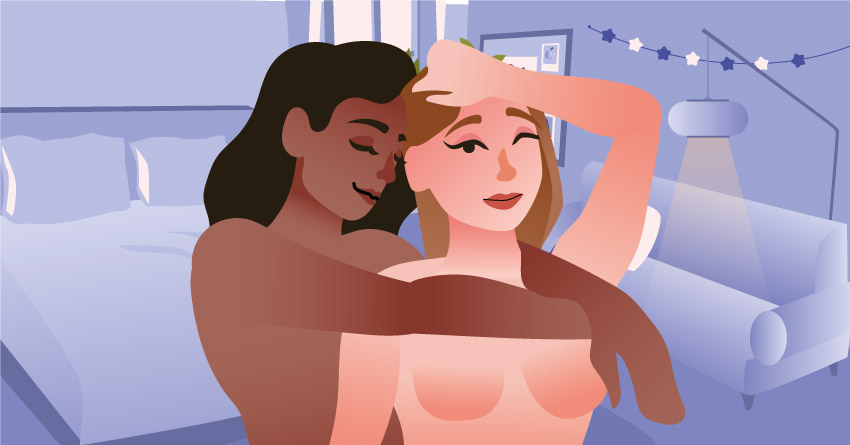 You need to talk to her first with the lights and clothes still on. If you think your partner is going through something, let her vent out.
Most women don't fully let go of themselves during sex due to different distractions with their family, career, and other personal concerns. Bad experiences and fears about pregnancy can also be a distraction. It's also possible that the birth control she's taking may affect her thoughts.
That's why talking to her is the key. Don't do it half-assed, buddy. Once you reassure her that everything's going to be fine, you help her remove these distractions on her mind and thus making her focus on the sensations instead.
2

Remove all distractions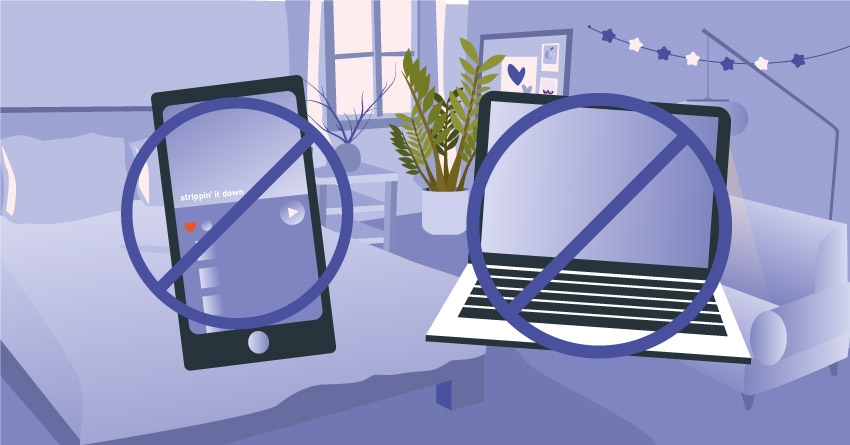 Earlier, we're talking about the possible mental and emotional distractions that your partner's facing. Once you're done clearing out the internal distractions, remove the physical distractions too.
Set your phones to airplane mode. Lock the door. Close the windows. Dim the lights. Make sure no courier is arriving during the deed. Also, invest in waterproof mattresses and sheets. This will make your girl less conscious of making a mess. 
By somehow creating a small world for you and her, this will make both you more relaxed and at ease with each other. Also, prepare some towels or extra sheet underneath your bed so you both don't have to worry if things get messy in the end.
3

Take a time to clean up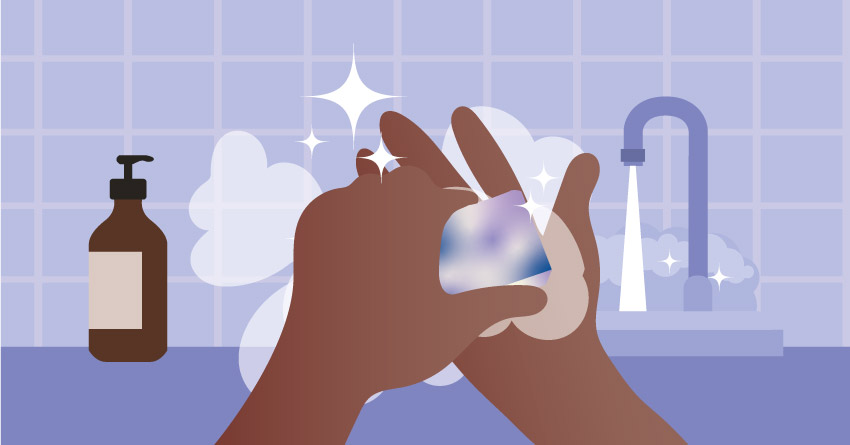 If you want your partner to get all over you and become horny AF, make sure you're in your most desirable form too. Take a shower, cut and file your fingernails, spray some perfume (her fave scent, if possible). This will surely entice her more– and you're not even doing anything yet!
4

Play her erogenous zones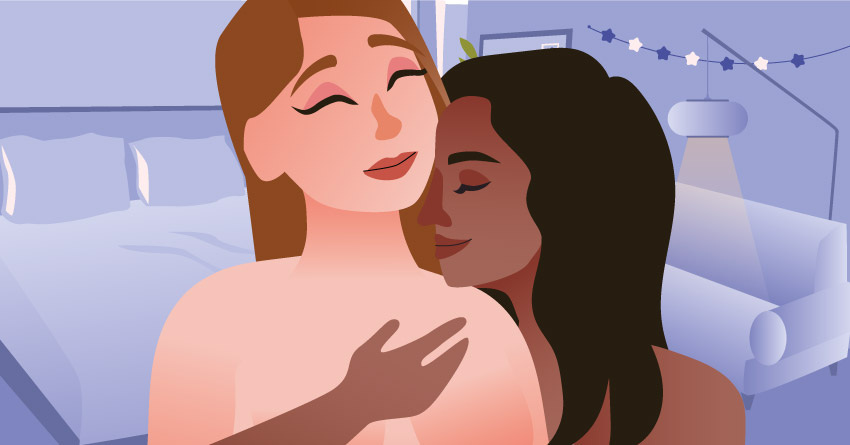 Start with kissing her. Go for her lips, neck, breasts, thighs, legs, toes (if that's her thing). Get creative! You can also start sucking her nipples or lick the skin around her vagina. Don't go overboard with the licking though, as you might make her reach climax. Take note, you're just building up her arousal, not making her orgasm.
To know if she's fully aroused, check her expressions as well as her wetness. Lightly insert your middle finger on her vagina and check if she's lubed enough.
Once you feel like she's super horny and is ready for some squirting, you can then move on to fingering techniques.
Step 2: Do these fingering techniques
Once she's wet and wild, you can then do the following fingering techniques. But before diving into these squirting techniques, you need to put your fingers in a hook position first.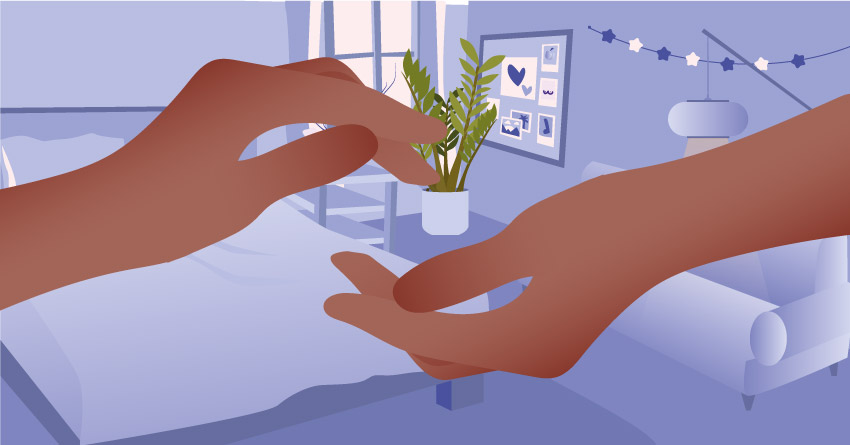 As you can see from the illustration above, you should insert your index and middle finger inside her. The inserted fingers should be slightly curled up, providing pressure to her G-spot area. Once you're inside, start feeling in the G-spot. If you feel something spongy and ribbed, that's it.
Once you've found the G-spot, you can then start doing these G-spot stimulation techniques.
1

G-Spot Rubbing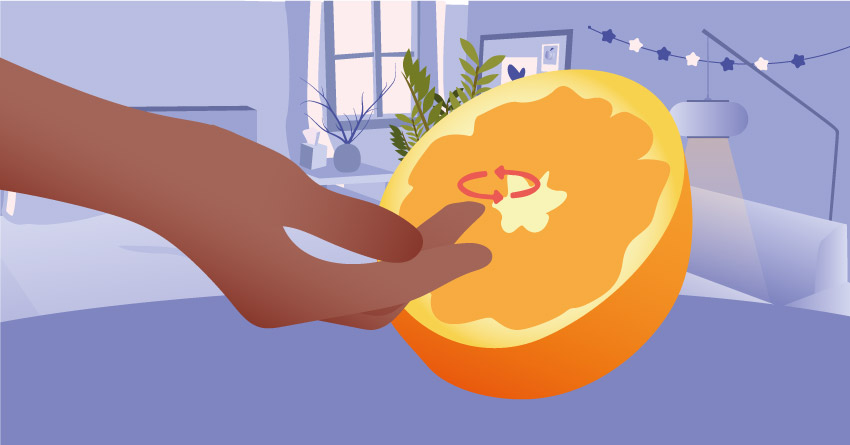 For starters, you can rub her G-spot in a circular motion while maintaining a steady amount of pressure to it. This is good if your girl has never tried squirting before. On the other hand, your girl might not squirt from this and requires more pressure. With that, you can go rely on the next techniques on this list.
2

Push The Button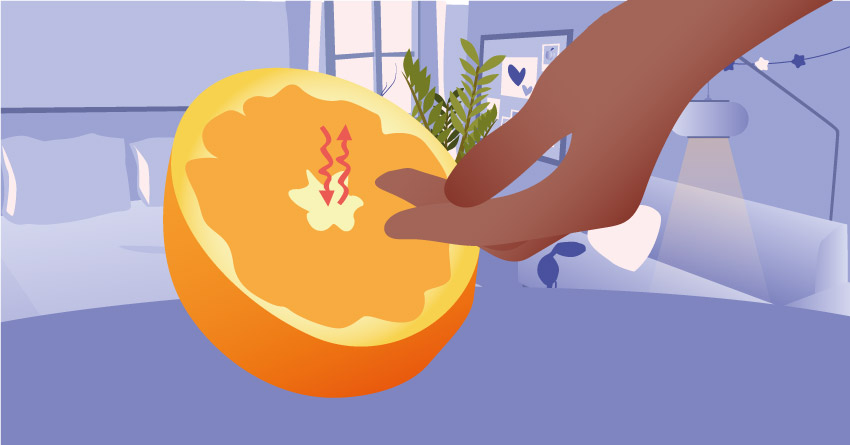 For this technique, you only need to press the G-spot the same you would press a button. Experiment with the pressure and pace to fully know what works best for your girl. Just like the G-spot rubbing, your partner might get over the edge with this technique, but it might not be enough for her to squirt.
3

Cum here
If you want to bring more pressure when stimulating her G-spot, this technique works well. To do this, you need to make a "beckoning" or "come hither" motion with your index and middle finger. As you curl your fingers, you should be applying tons of pressure to her G-spot, then release the pressure once you're straightening your fingers. Keep on doing this back and forth until she squirts.
Now, the only challenge with this technique is that your fingers and wrist can get too tired. With that, you might go with this next technique.
4

The Arm Shaker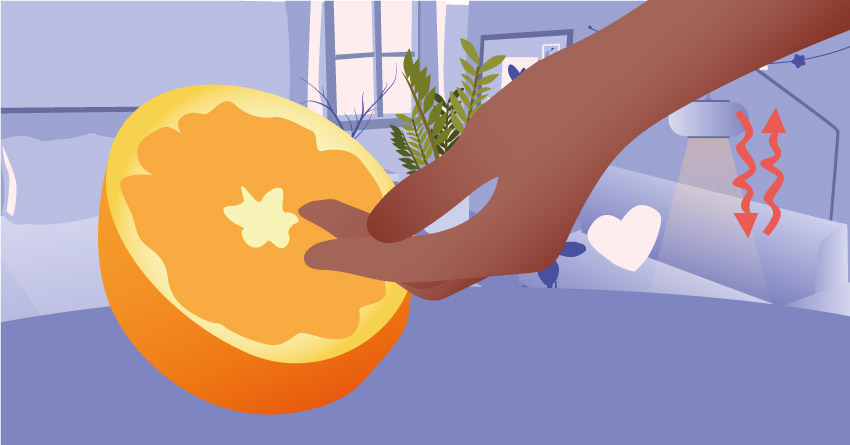 With the Arm Shaker, you're not going to use your finger nor hand to provide stimulation and pressure, but your whole arm. (And just to clarify, you're not gonna insert your arm here!)
To do this technique, you'll need to keep your fingers in place, with the tips pressed against her G-spot. Once you're all set, lightly raise your arm up then lower it down. Continue raising and lowering your arm and increase the pressure if needed. Since you're providing extra pressure to the spot, this technique is guaranteed to make your lovely boo squirt.
5

Clit & G-spot Stimulation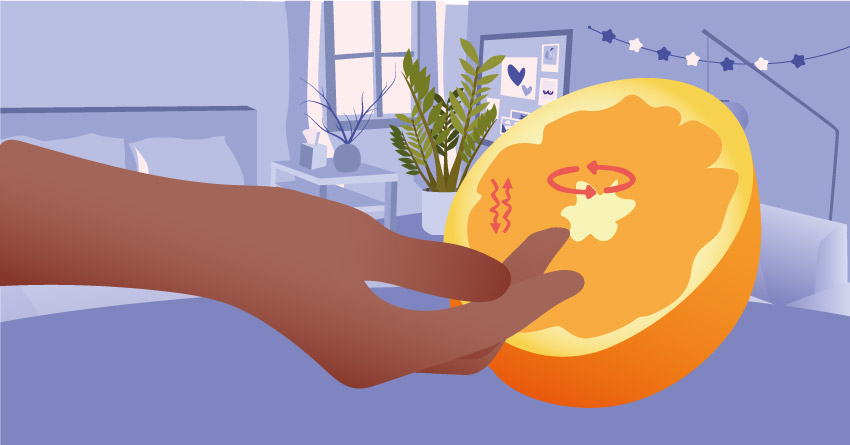 Double the stimulation means double the pleasure. If you want her to squirt and climax all at the same time, you might wanna go for this trick.
To do this, your hand should be busy on penetrating her (hook position) while the other hand is rubbing her clit. With this technique, you're not just stimulating the Skene's Gland, but also the internal part of her clitoris since it's located near the G-spot too.
This technique is easily done once you've figured out how to play with the two areas simultaneously and the most comfortable position to do this.
Here are some suggested positions that you can try with this technique.
Have her sit on your lap, facing the other way. Make her spread her thighs as wide as she can. You can wrap your hands around her while doing this technique. You can also kiss her around her neck and lips to keep her in the fiery mood.
Stand behind her while she faces the other direction. You can also easily reach around her and kiss her erogenous spots with this.
Lie down on your back then make her lie on top of you. She must be facing the ceiling too. This is perfect if you wanna snuggle up while pleasuring her, or if you're just tired with the sitting or standing up positions.
6

Toy Play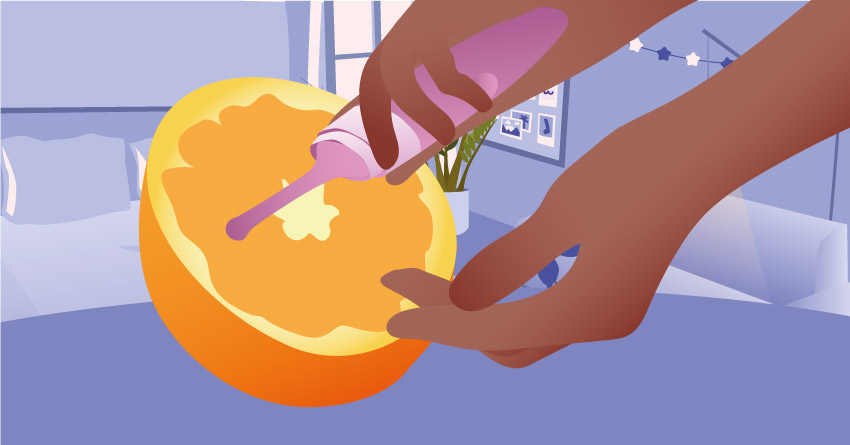 If you easily tire out with the fingering techniques, there's a simpler way to make her squirt. You can use sex toys such as a vibrator and stimulate her G-spot while your other hand plays with her other erogenous spots. Lucky you, there are sex toys that primarily used for G-spot stimulation. Just go online and find the sex toys suited for your needs.
Step 3: Try these sex positions for squirting
See those techniques above? It takes some time to master it, but once you've aced your fingering techniques, you can try making her squirt during sex. Now how do you that? Well if you're trying to make a girl squirt, you don't necessarily have to push in deep. It's all about the angle.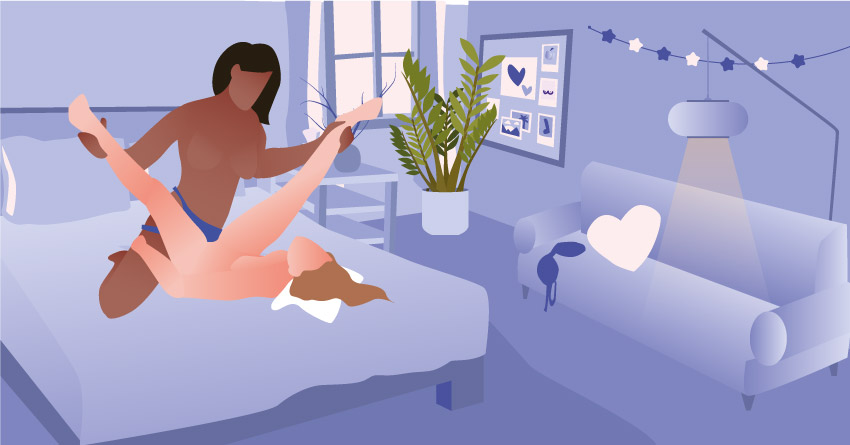 The photo above is just one of the angles you can try. To know if you need to make it higher or lower, or if you're actually stimulating her G-spot, ask her about it. Remember, always check in her and listen to her feedback during sex!
Now that we have it cleared out, you can try these sex positions that will surely make your girl squirt.
1

The G-Spot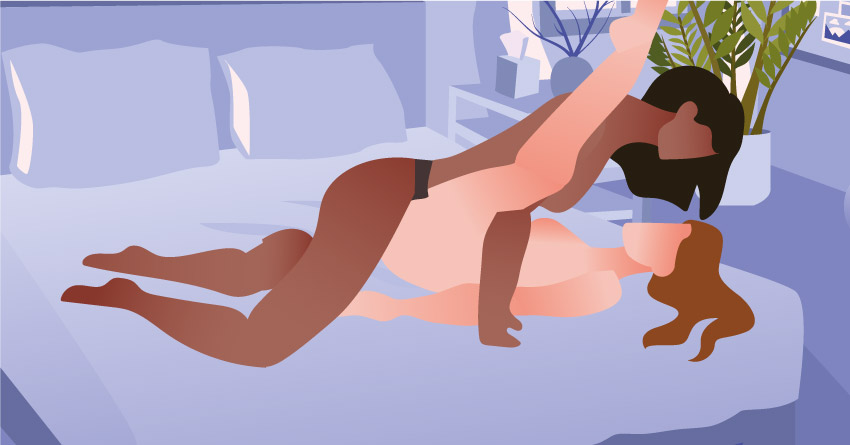 We've been blabbering on this whole post how the G-spot is the most crucial part to make a girl, so a sex position that stimulates her G-spot will obviously be included in this. If you want her to make her squirt, this one of the most effective sex positions you can try from this list.
How to do it:
Have your girl lie on her back, with her legs in the air, pointing on the ceiling. You then will go on your knees facing her, with your cock pointing to her vagina.
Instead of spreading your knees apart to lower onto her, you need to keep your knees together. This to make you tall as possible.
Once you're set, grab her the knees/legs. After that, pull her towards to penetrate her. Start with slow thrusts then go wild with her preferred depth and pace.
Why it can make her squirt: This position is mainly to stimulate her G-spot, making it the ideal position for squirting.
2

The Launchpad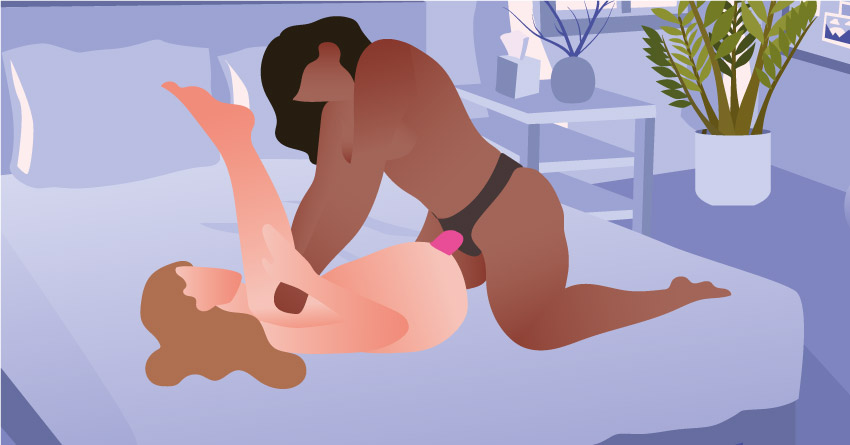 Let her squirt into the air with the Launchpad sex position. This is good for girls who have already squirted on their own since it gives her a lot of control.
How to do it:
Start by making your partner lie on her back. Then you must kneel in front of her, facing her, with your penis just right in her vagina. Have her feet rest on your chest and then lean over her so you easily raise her hips.
Why it can make her squirt: With this position, you can easily lean back and stimulate her G-spot. However, be careful with thrusting too deep and hitting her cervix– some women find that very uncomfortable.
3

The Jocky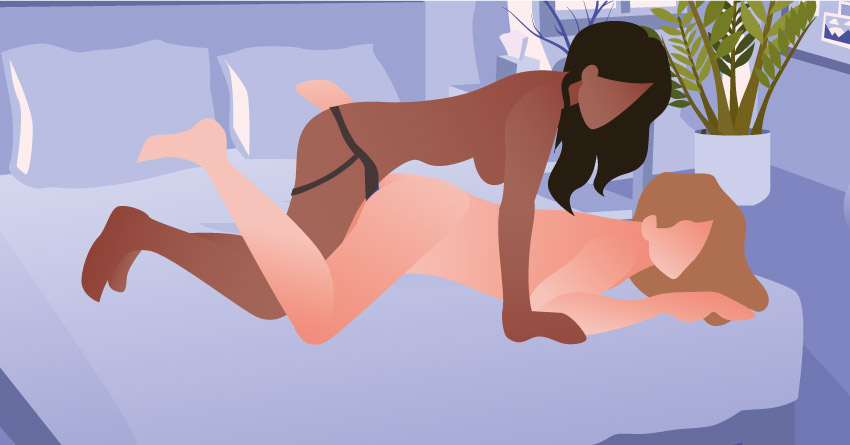 Giddy up! As you can see in the illustration and based on the name, you will be riding your woman like a jockey with this sex position. This playful position is great if you and your boo wanna spice things up.
How to do it:
Have your woman lying face down the bed, with her legs straight and together. After that, straddle her with your knees on either side of her waist.
Once you're both positioned, start thrusting and grinding onto her. Move forward and backward along with her hips, all while staying your cock inside her.
Why it can make her squirt: Keeping your dick in while you thrust/grind back and forth will cause the tip of your penis to rub back and forth over her G-spot.
4

The Pearly Gates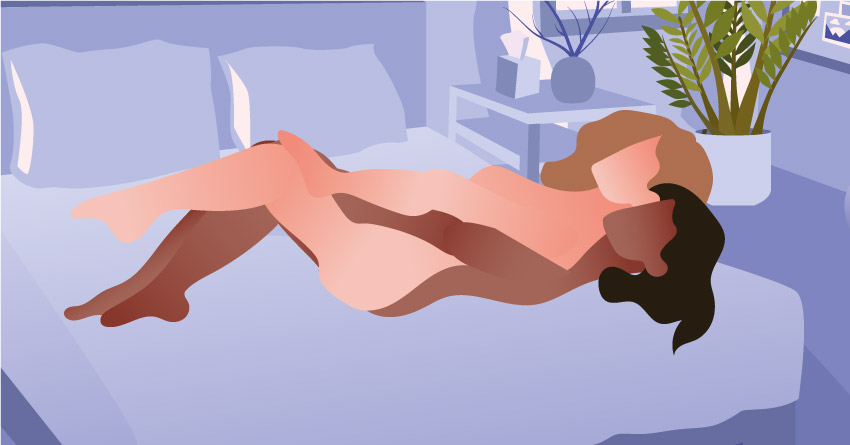 Make her enter the heavenly gates. This sex position is good for couples who want to get snuggly. It's also ideal for squirting since she has full control in the position, speed, and pressure on her G-spot.
How to do it:
First, you will lie on your back with your knees bent and feet planted on the bed. After that, have your girl lie on top of you, with her facing the ceiling. Her legs should spread out and bend to keep her balance. After that, wrap your hands around her waist or chest then grab her shoulders.
Once you're both positioned, you can slowly penetrate her. Once it's in, have your girl take the driver seat and thrust/grind to her preferred pace and depth.
Why this can make her squirt: Giving her control will give her options on how to stimulate her G-spot and do other rubbing techniques to make her squirt.
5

The Crab Sex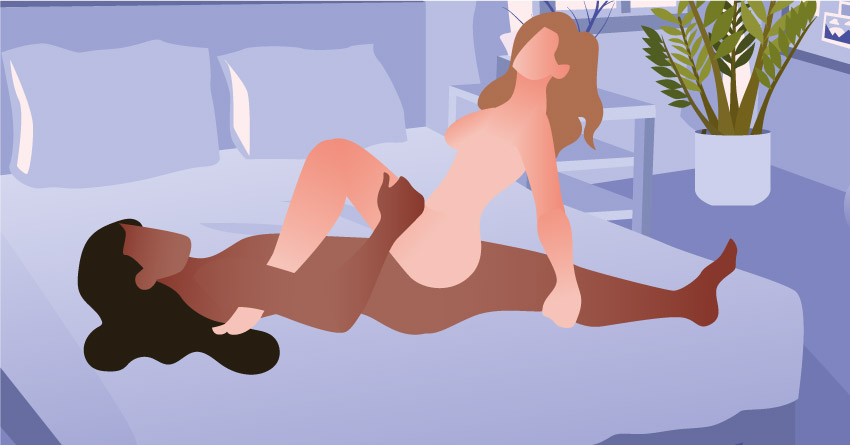 Cling to her desires. Similar to Cowgirl, this position allows her to take more control with her preferred speed and depth.
How to do it:
Lie down on the bed. Then, have her straddle in front of you. She then leans right back, with her vagina just right in your cock.
Why it can make her squirt: This position allows her to take full control. If she already knows how to make herself squirt, this position will be helpful since she can do all the G-spot stimulation techniques that work best for her.
Frequently Asked Questions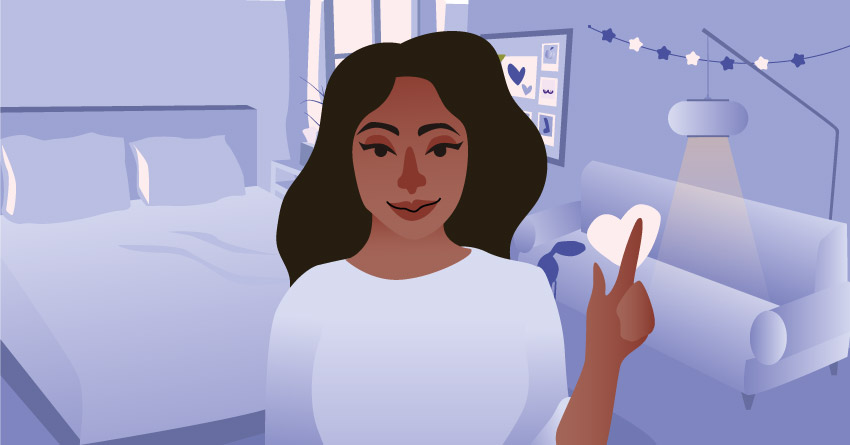 Yay! You reached the end of this comprehensive guide. By this time, you should be fully knowledgeable about the techniques, tips, and tricks on how to make a girl squirt.
But you still must have questions lingering on your mind. Probably, you've tried doing it and there are things you still don't understand. With that buddy, we've answered some frequently asked questions below.
1

She feels like peeing whenever I try to make her squirt. Is she actually going to pee?

Let's go back to the female sexual anatomy for a sec. The G-spot and Skene's Gland is right beside her bladder.

This means that when you're playing her G-spot, you might indirectly applying pressure to the bladder. This makes her feel like she's going to pee.

With this, ensure her that it's normal to feel like she's going to pee. The only way to make a girl squirt successfully is if she's going to let go of the "peeing" feeling.
2

Is squirting healthy for my partner?

As long as it's done right, squirting can be physically and emotionally healthy for both people. It reduces stress and increases the secretion of Endorphins and other vital hormones. Just communicate well before and during the act.
3

Some fluid gushed out when I try to make her squirt. Is that squirt? Why it's not shooting out like in porn?

Oh dear, don't believe with everything you see in porn. It may be amazing to see your girl squirting like how a porn star does it, but most of these squirting porn videos have props. Some porn stars have liquid on their vagina and they just squeeze it out on cue.

Every woman experience squirting differently. For some, the squirted liquid could be flowing and not flying across the room. Body conditions such as her dehydration level also contribute to the way she squirts.
4

I can't make her squirt! What do I need to do?

In this situation, you may wanna talk to her again. Ask her about the times you've tried. Listen to her feedback. Also, certain body conditions can't make a woman squirt.

With that, you just gotta continue practicing or accept that she can't squirt. Don't pressure her or make her feel inadequate just because she can't shoot liquid out her pussy. Same with you, don't think that squirting will make or break your sex life. It's just a side fun activity during sex– you can still enjoy sex without it.

Also, maybe the main reason why she can't squirt is maybe that she doesn't want to. Talk to her as to why she's uncomfortable with squirting. If it's non-negotiable, then respect her wishes.
5

Is squirting the same with peeing?

You might think it is because of its watery and odorless consistency but it's not pee. The squirted liquid is from her Skene's Gland. It's a prostatic fluid that includes water, glucose, fructose, creatine, prostatic acid, and tiny amounts of urea.
6

Can I use the squirted liquid as lube?

The liquid from squirting is different from the liquid that comes out of her vagina. Due to the difference on consistency, you might not be able to use the same you use her vaginal fluid. You can still use it though but it's better to have lube handy.
7

How many times can she squirt?

Can't get enough of her juices? Well, she can squirt more than once but this depends if her vaginal muscles are strong enough for another squirting session. Also, the level of hydration in her body is important too!
8

Can we still have sex after making her squirt?

Okay buddy, we get that you want to get that sweet, sweet release too. If you've made her squirt from fingering, you can still have sex with her as what we've mentioned earlier, she can experience squirting without climaxing.
The Takeaway
And that's it– you've fully reached the end of the guide. Take all the info that you need on how to make a girl squirt.
But always remember: When trying to wet the bed, be aware that it's all about what's in her head. If her mind's focused on other things, or if she's too pressured to squirt, you might not successfully make her do so. Just reassure her about her doubts. Again, communication is the key.
Always take note of our tips and techniques on this guide for a much pleasurable experience. Have a wet and wild night!