As much as we want to encourage everyone to casually keep their sex toys in their drawers, we understand that some people don't have the luxury of privacy. People living with their parents, folks with nosy roommates, or those with stay-in setups with their jobs may have difficulty keeping personal products since they're sharing the room with someone. That said, this guide will help you find the best spots to store your sex toys. 
1

Underwear Box or Drawer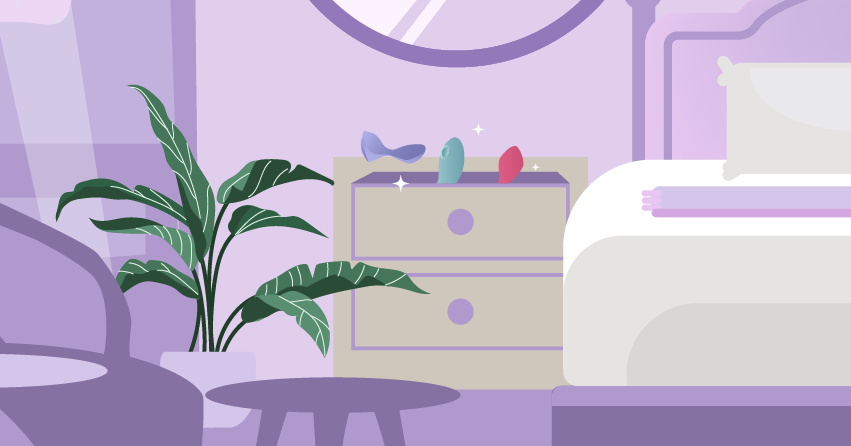 Whether you store your undies in a plastic box or wooden drawer, these storage spaces have been a loyal keeper of your secrets, hiding those lacey little numbers that make you feel confident. But why stop at lingerie? Store your naughty toys in there. Nobody won't be checking in there, as any sane person would stop rummaging once they see your bra and undies at the top of the box or drawer.
2

Shoe Box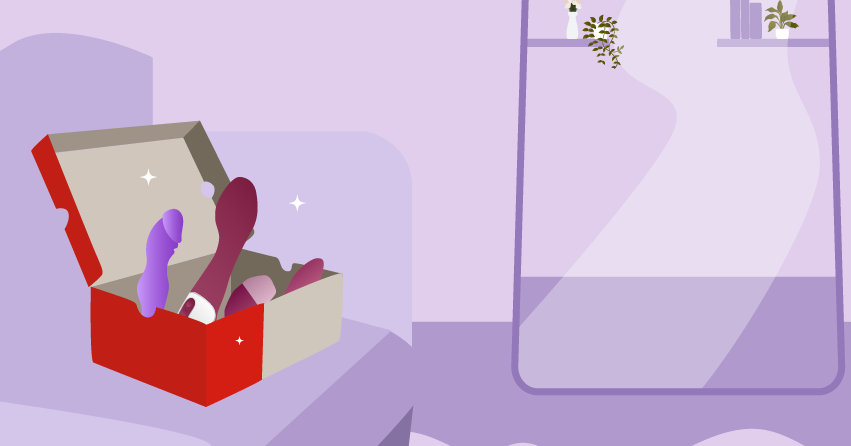 Another great spot to store your sex toys is a clean shoe box; emphasis on clean, as putting your dildos and vibrators in used shoe storage is a big nope! What's great about this idea is that it'll blend in with your other shoe boxes, so nobody would even think that sultry toys are hiding there. It's like a secret agent hiding out in plain sight.
The only downside is if you and your roommate share shoes or have all the shoe boxes placed in a single spot— they may accidentally open the box, leading to awkward conversations.
3

Tissue Box
If you wanna store your favorite love egg or clit sucker on the nightstand but you don't want it stored in the bedside drawer, try a tissue box. Add a few layers of tissue on the gap to keep the facade, while the toys should be placed underneath it. You can still easily access those toys by opening the bottom or side compartment.
4

Book Safe Box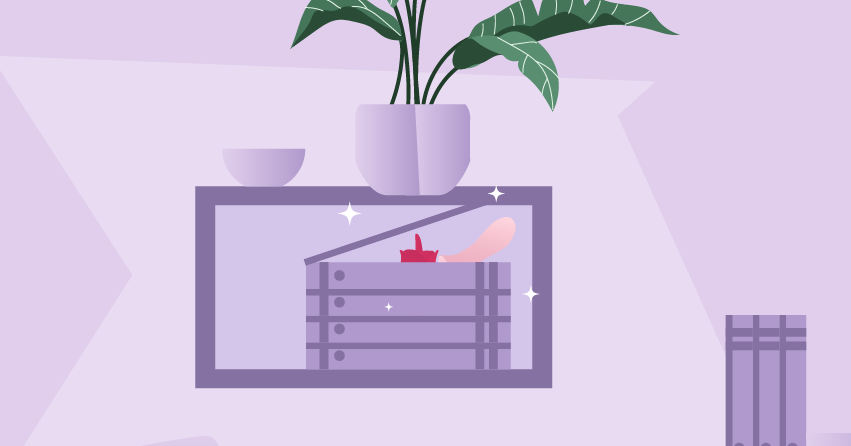 Do you want a storage box that perfectly blends in with your room? Here's the perfect disguise. Use those storage boxes with locks that have book-like designs. Store your sex toy and lube there, then keep it on your bedside table or nearby bookshelf. The books should be generic, like the dictionary, or your roommate might try reading them.
5

Suitcase (For Bigger Collections)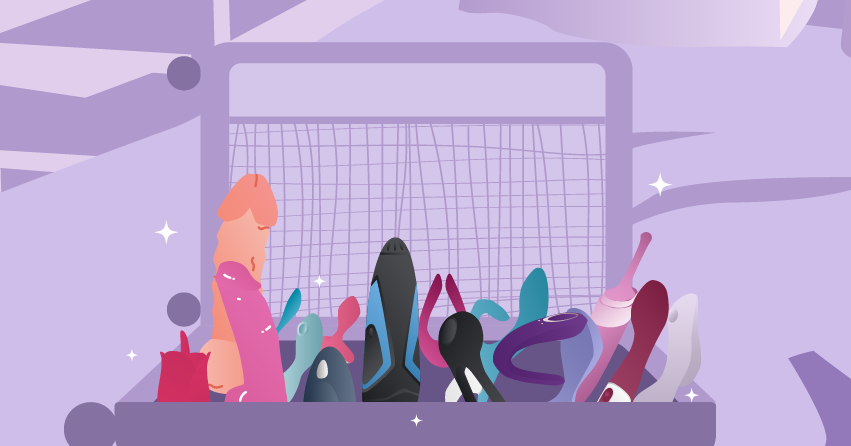 Got a treasure trove of toys? Upgrade to a suitcase! Since suitcases are a personal staple, your family or roommate wouldn't bother looking twice at them. The only con to this is if they borrow your suitcase for a trip, you better get a backup storage box just in case.
6

Backpack (For Bigger Collections)
Another good storage idea for those with an extensive sex toy collection is using a generic backpack. We recommend using the different compartments to completely hide the toys, so if your roommate or sister checks them, they won't pop up instantly.
And if you'll be using the same backpack for a trip, clear all the compartments to avoid an awkward moment during a security check.
7

Unused Jacket or Coat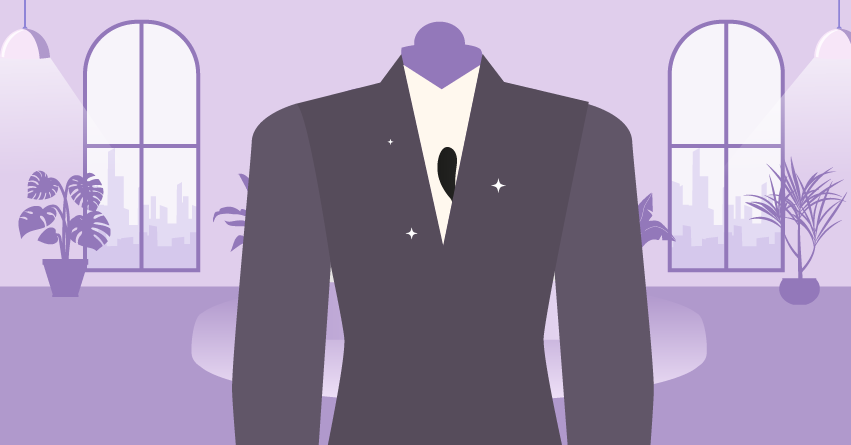 Got a winter coat you haven't worn in ages? It's about to get a new job.
All you need to do is put your sex toys and lube inside the pockets or try to put it in the sleeves, then tie the ends so it won't slip out. It's the sneakiest way to store your love toys since nobody would suspect vibrators or butt plugs are placed in an innocent-looking coat. Just make sure you don't accidentally donate it to charity!
8

Makeup Kit
If your sex toys are on the dainty side, you can easily keep them in a cosmetic drawer or box. The thing with makeup kits is that they're usually full of clutter, so even if your roommate or mom tries to check on something, they probably won't notice the silk pouch with your vibrator in it. They'll think it's another set of your brushes or similar.
9

Display or Collector's Cabinet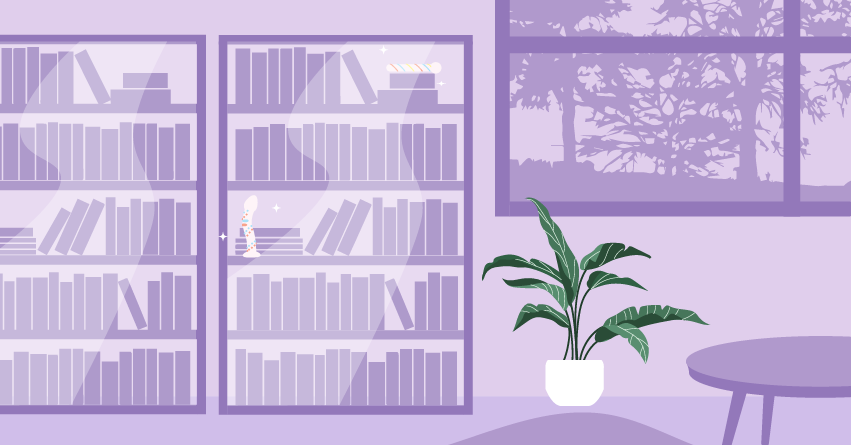 You're probably thinking, "huh?" while reading the title. Well, this idea works if your sex toy comes with a discreet or unique design. For instance, if you have glass butt plugs or dildos, most can easily blend in with other glass figurines. There are also quirky vibrators that could be mistaken for anime or collectibles. If you have any toys that easily fit into your collection, try this idea out.
10

Box Placed on Top Shelf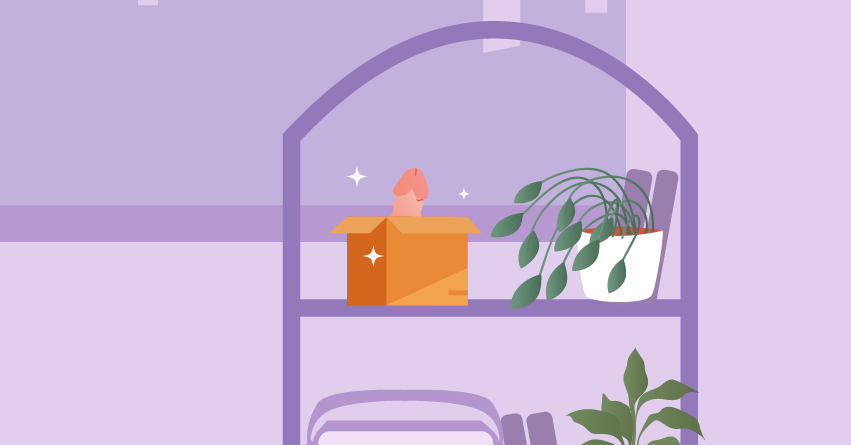 If you have kids, you know how investigative those curious ones can be. They will use their power to open those cabinets and drawers if they can reach them. That said, placing your sex toys on the top shelf can prevent them from accessing those toys. The only con to this is that you may have difficulty accessing your love toys— oh well, you can always use the good 'ol ladder.
Takeaway
And that concludes our quickie guide on sex toy storage! As for reminders, use separate pouches for each toy. For instance, don't mix 3 vibrators in one bag; they should have three drawstring pouches. If you're not using your battery-operated toys for a long time, remove them to avoid damaging your toy from battery leakage and other similar mishaps.
Also, if you have a rechargeable sex toy, charge it up before storing it so you're always ready for a pleasure party. We recommend investing in a high-quality sex toy cleaner to easily sanitize them before the deed.
As you explore these playful storage solutions, remember that your secret stash reflects your unique tastes. So, go and get creative and let your imagination run wild. There are so many other hiding spots to choose from. Happy storing!