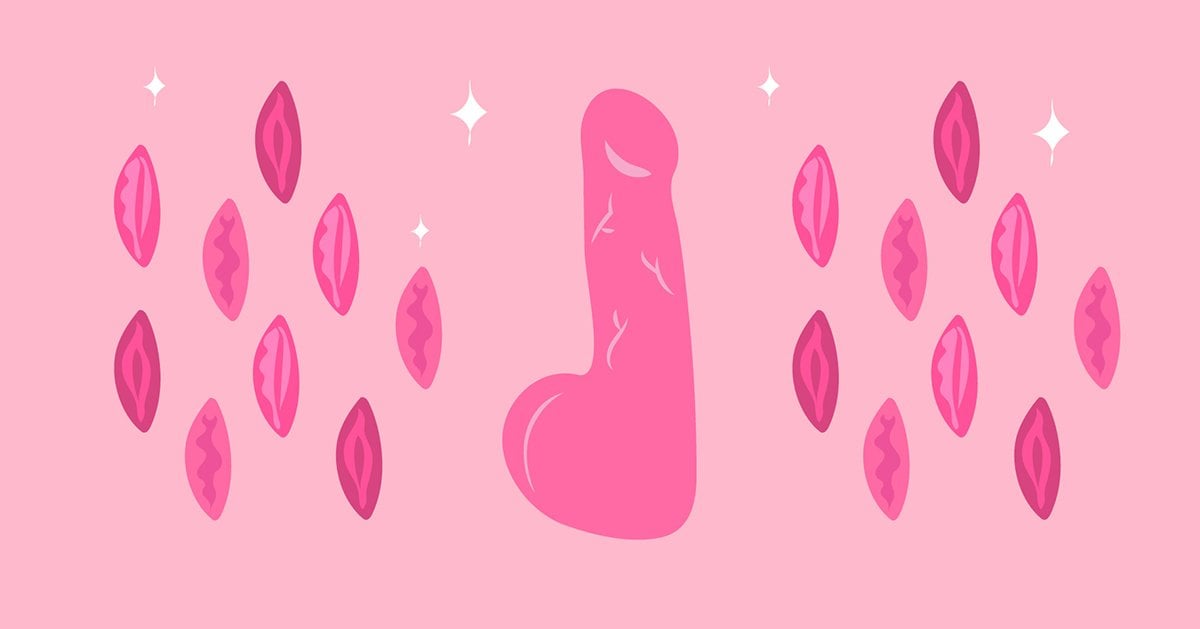 UThe number one and the most common use for dildos is for penetration. As much as this is its straightforward use, how do you use dildos for vaginal play? Despite its sleek and direct design, dildos can be a ruse, most especially if you're new to it.  Beginners can have a hard time figuring out how to use it. If you're new to the sex toy scene and dildos are your first toys, we can help you out. We're going to teach you how to use dildos for vaginal play. 
How to Use a Dildo for Vaginal Play
1
Choose something you like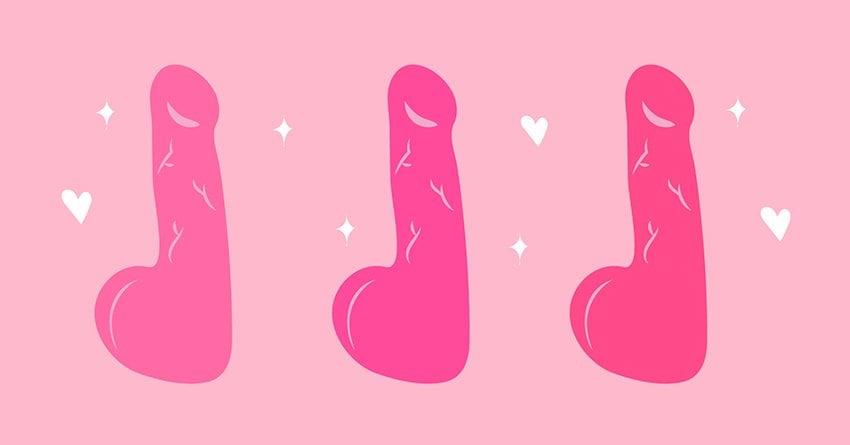 Choose something you think is suitable for your needs. If you're single, then you're free to choose whatever you want to put inside of you. If you want a nine-inch long and wide realistic dildo, then go ahead. That's your body and your choice. Get wrecked. No judgment here. Just make sure you use tons of lube. But if you have a partner, maybe you'd like to ask for their opinion if you're gonna use it together.
2
Please be well-lubricated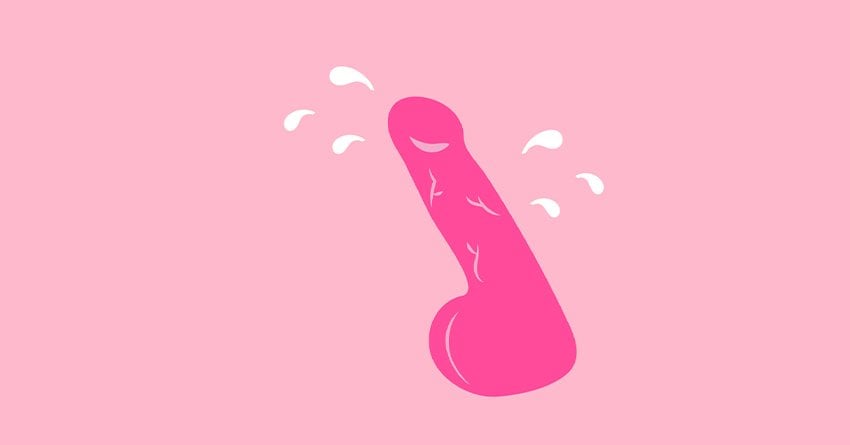 We can never emphasize enough the importance of proper lubrication. Make sure you are wet before inserting your dildo, or you might hurt yourself. You're not Niagara Falls. You're not wet all the time.  If you have trouble inserting it, arouse yourself first. Porn, erotica novels, and audiobooks might be handy at this stage. If those don't work, keep a bottle of lube handy for extra comfort. Just make sure that lube is compatible with the material of the dildo, and with condoms, or else you might risk ruining your toy.
3
We recommend using condoms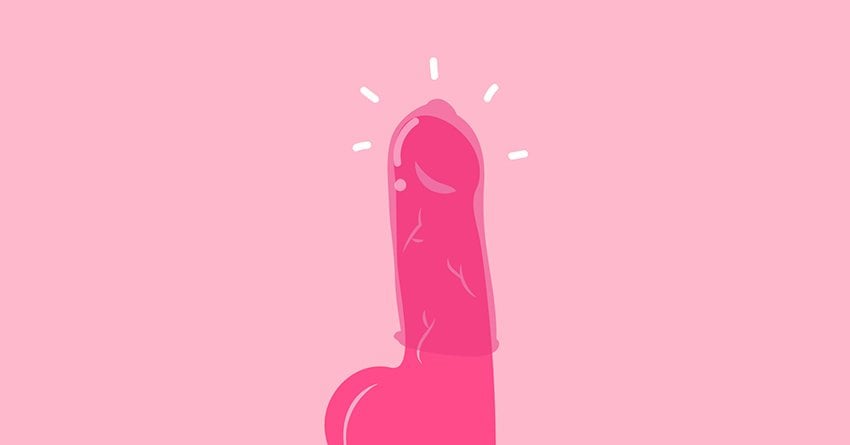 Even if you trust the material of your toy, we still recommend using condoms. Doing so will reduce the chance of you having any allergic reactions to the dildo material. Aside from this, cleaning up will be easier if you use a condom on your toy. It's also lubricated, to begin with, so you can save on your lube. More than this, condoms are necessary if you plan on sharing your toy with a partner in the future.
4
Take it slow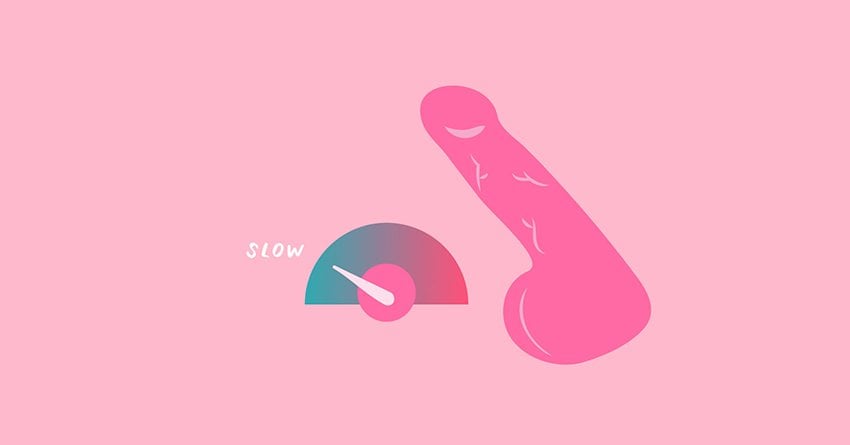 No one is rushing you, so start slowly. Before inserting, see what it feels like when you rub it on the outside of your body. Use it to massage and stimulate your external genitalia first. Think of it as if you're teasing yourself, building up to the penetration. Observe the sensations. Does it feel good? Notice how different it is from using your own hands or somebody else's. Revel in the feeling.
5
Penetrate yourself the way you want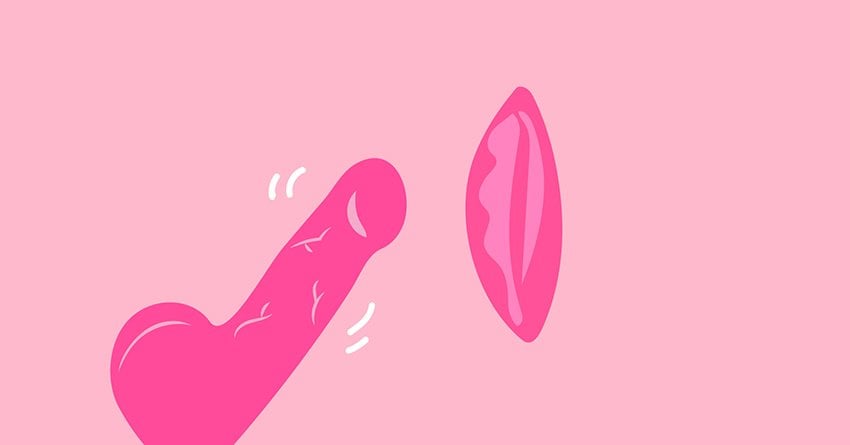 As they say, to each his own. Everyone has their own kind of penetration that they enjoy. Do you like it rough and fast? Or maybe you like to take it slow? Whichever way you prefer, you're free to do so. Move the dildo in and out of the vagina in whatever way you enjoy most. Listen to your body and go with the flow.  Give it what it wants.
But since you're a beginner, here are our favorite dildo techniques in case you still haven't found your own:
If you're fully aroused, try some of these very pleasurable techniques. You're welcome in advance.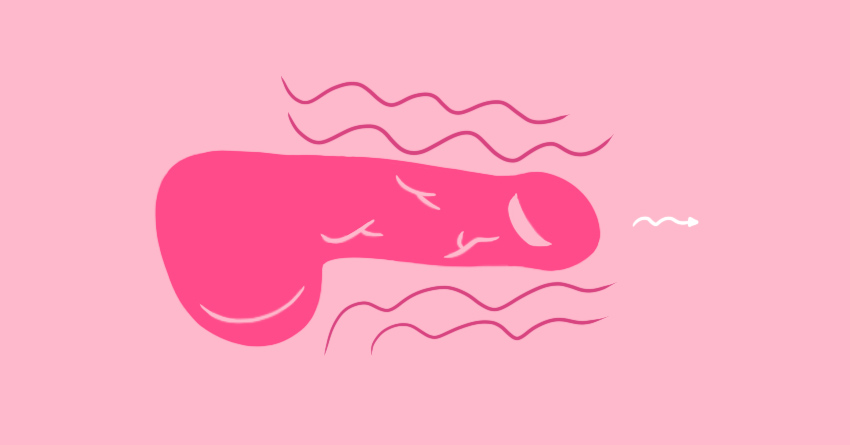 Go In Deep
If you have a dildo that's textured, thrusting your dildo along the entire length of your vagina can provide intense stimulation. But even if you don't like textured dildos and prefer smoother ones, this will feel good and comfortable.
If you want to try this technique, you have to take into consideration the material of your dildo. Serious thrusting requires a toy that's firm enough not to bend. It doesn't have to be rigid, but if you have a soft, jelly-like dildo, it will be hard to perform this action.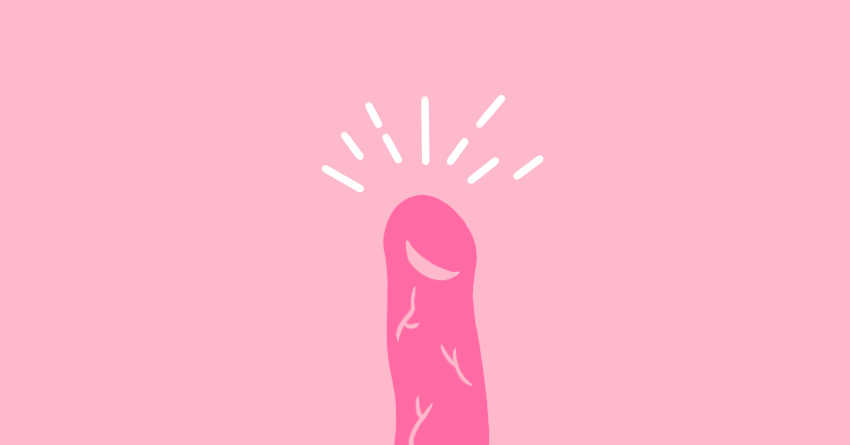 Short and Incredible
Have you heard of the saying, "it's not the size, it's the performance that matters?" This is because majority of the sensitive nerve endings of the vagina exist in the first one-third of the region. This means you really don't have to thrust deeply to reach climax. You can still make the most out of your masturbation session with your dildo even with short and rapid strokes. It will also be easier on the wrists too.
Remember: Just because you have a nine-inch dildo doesn't mean you have to insert the entirety of the dildo in your vagina. You can just use the extra shaft length to get a better grasp on the dildo.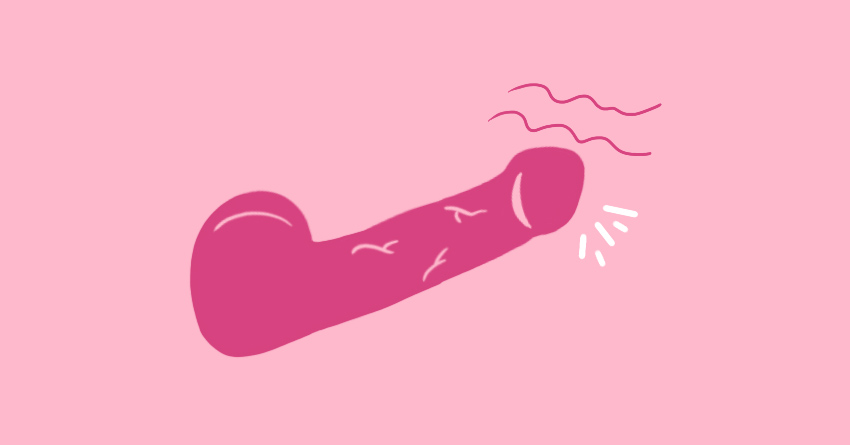 Hit that G-spot
If you want to hit that love spot, it will be easier to use a dildo that's curled at the end. There are dildos that have a curved end, and they're specially intended for G-spot stimulation. When you want to hit your G-spot using your dildo, drag the top part of the dildo across your G-spot as you pull outward. You can then push the dildo against the top part of your vagina (anterior wall) as you slide it back inside.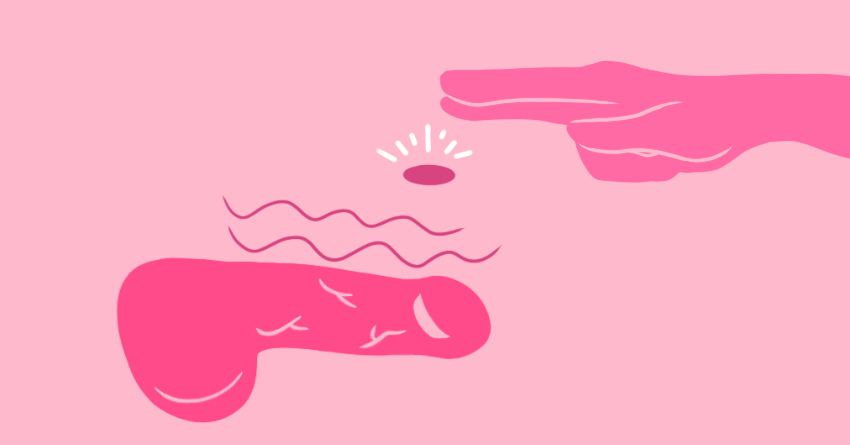 Feel the fill
If you love the feeling of fullness from penises and sex toys, this technique is for you. Aside from the fact that too much thrusting can be painful for your wrists and vagina, you don't need to do all sorts of complex action to enjoy your dildo. You can try this technique instead. Basically, you just use the dildo where you feel comfortable when inserted. Then, you just keep it inside and stimulate your clit until you orgasm. Dildos are magical sex toys wherein they can enhance your orgasm even if it just stays in one place.
6
Explore different positions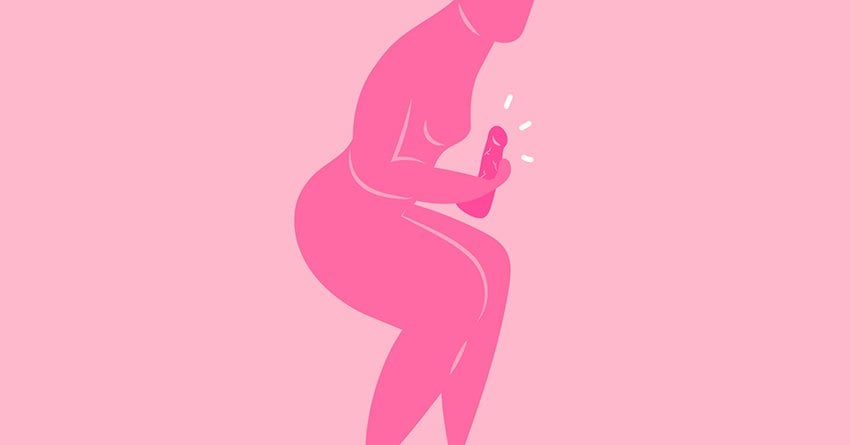 You're free to please yourself the way you want to, so you might as well explore different positions to do that. Rather than the usual masturbatory position wherein you just reach down and insert the toy between your legs, try alternative positions. Maybe you can try using your dildo on your hands and knees. Or try sitting upright to see what really hits your spot. Be creative, and you just might discover your next best orgasm.
Before You Begin
Playing with your dildo and correctly hitting your G-Spot can lead to some mindblowing orgasm. This is why it's important to do it well and to do it right! If you're a beginner in using dildos for vaginal play, don't worry. We're here to guide you on the tips and tricks of this game.
Get the mood right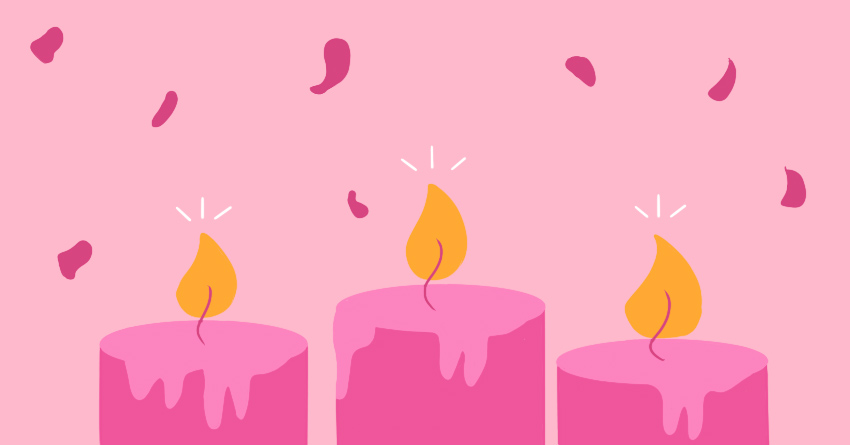 The environment plays a big role in your climax. Don't underestimate the power of a few rose petals or scented candles in your room. Dim the lights and make sure the door is locked to avoid interruptions on your sexy time.
Play with yourself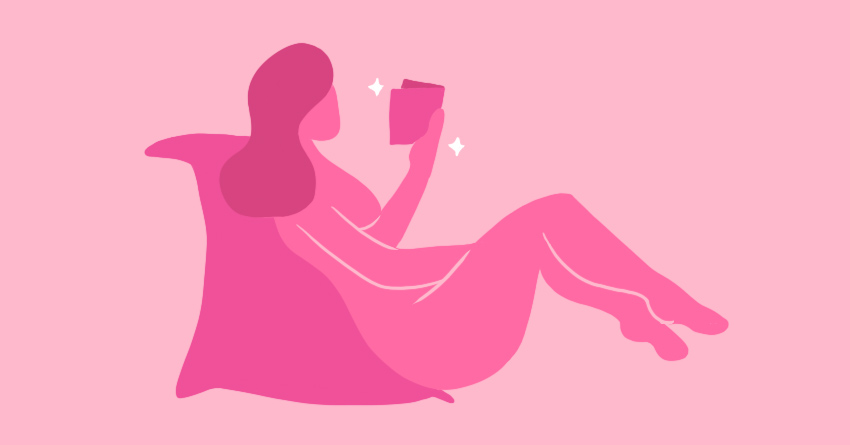 Before you get started, make sure you're ready to be in this game. Aside from amping the environment, you also need to "amp yourself." Get yourself in the mood by picking up your favorite erotica book or watching your favorite porn star to kick things off.  You have to make sure you're wet or properly lubed up before the party starts.
Make sure you do it clean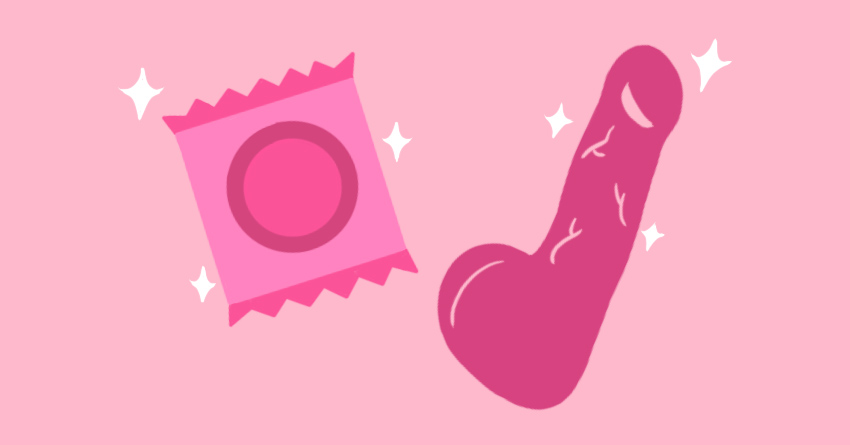 You might also feel more comfortable letting go if you've laid down a clean towel on the bed (or wherever you want to do it). Always follow CLAYGO (Clean As You Go). You might also want to use a condom on your dildo for easier cleaning later on.
Using Dildos for Solo Play
Just because you're single doesn't mean you can't have your fun with dildos. To get the most out of using dildos for vaginal play, you have to be smart about your positions. You need to figure out which one suits you the most. Different dildos can have different feels and positions that will suit them. Don't be afraid to explore and experiment on which position you'll be more comfortable to get more pleasure.
1

Lying down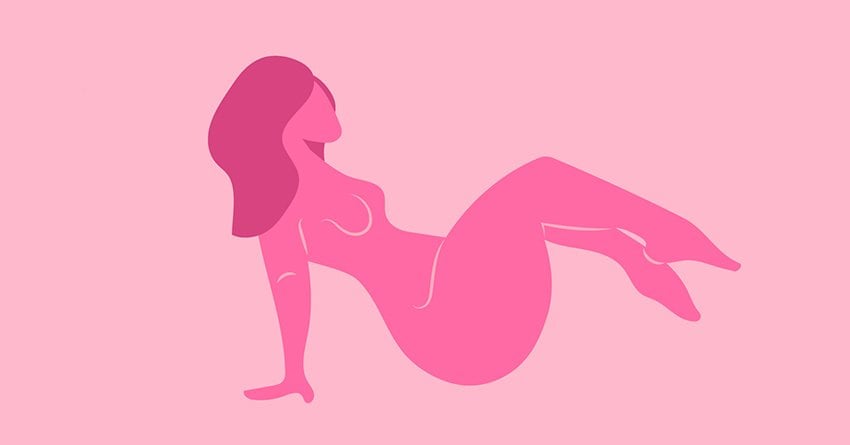 Lie down on your bed or couch or wherever you prefer. Bend your legs up in the air. Lean forward to give you more reach and better control. Then, thrust the dildo inside of your vagina while you're on your back. Find the motion and rhythm that will suit you. To add variety, you can also twist to one side and insert the dildo while you are on your side. This makes your pussy tighter, and you'll feel the dildo even more. The feeling of fullness is very satisfying. Try it.
2

Sitting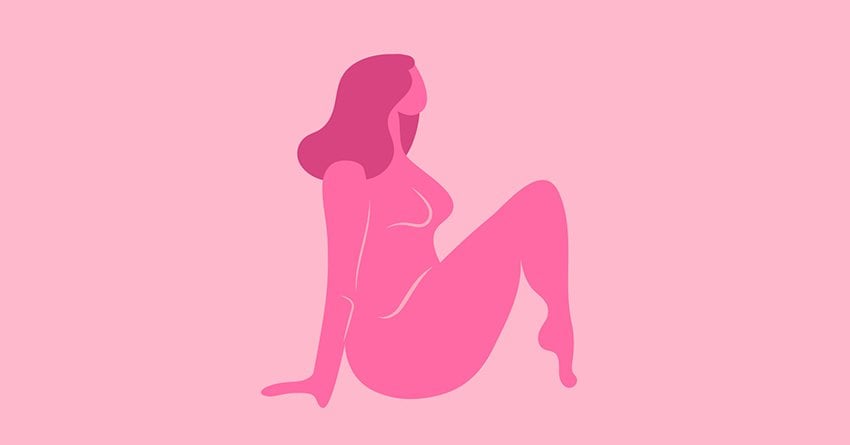 You can do it lying down, so you can most definitely do it sitting down. Sit in an upright position. You can do this at the edge of the bed or on a chair, anywhere. Then, slightly bend your legs to allow for a deep filling sensation. This is also for you to easily reach your G-spot in this position.
3

Four-Legged Play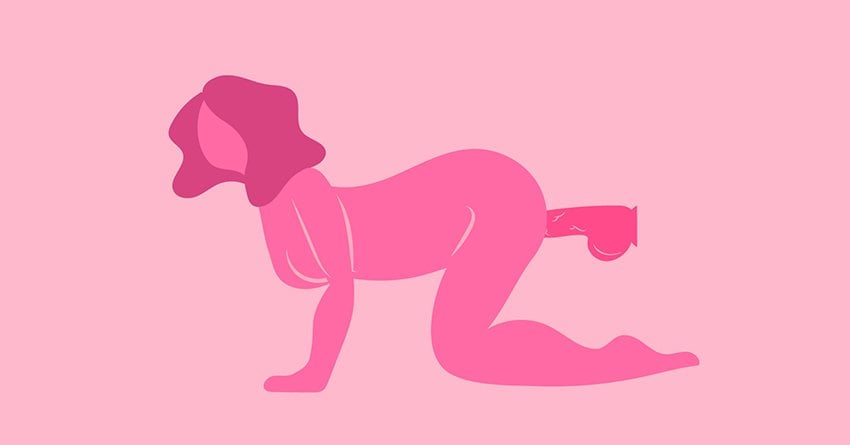 If you're playing alone and you have a suction cup dildo, you can be on your all fours.  Just secure your dildo to your headboard then back up against it. Or even if you're not using a suction cup dildo, it will be easier to reach your clit in this position. So you can do it all yourself and practice what you want when you do it with a partner later.
4

Using suction cups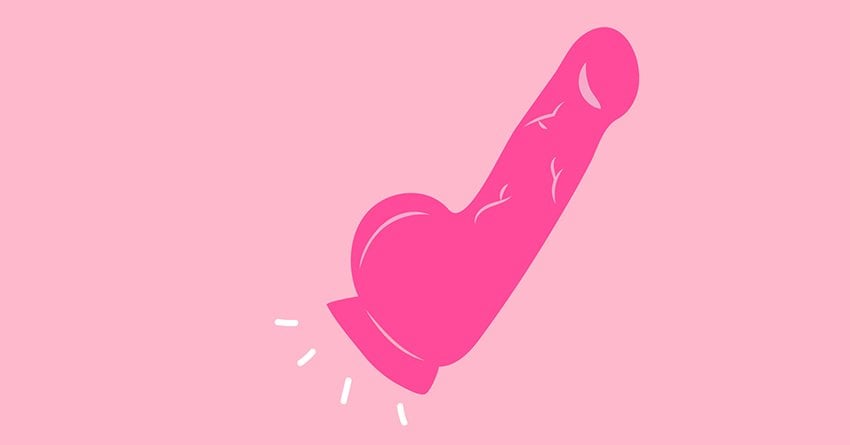 If your dildo has a suction cup, you're in for a great ride. Suction cup dildos allow you to experience so many different positions in so many different places. You can explore every cranny and nook of your house and let loose.
Doggy style standing up
Shower wall
Bedroom door (just make sure it's locked to avoid accidents)
Toilet seat
Floor
And many more
You have so much freedom when you use suction cup dildos for your vaginal play.
5

Hot and Cold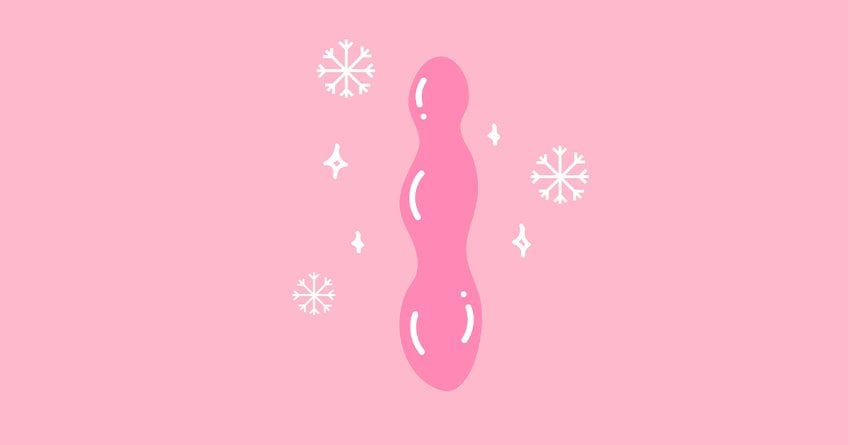 If you have a glass dildo, use it for temperature play. Just soak it in ice water or put it in a hot bath. An ice cold dildo work best for teasing your nipples and inner thighs while warm dildos give off additional pleasure when you insert it deep inside you. Make sure they're not too cold or too hot. Otherwise, you're risking some burns on yourself.
Using Dildos for Couple Play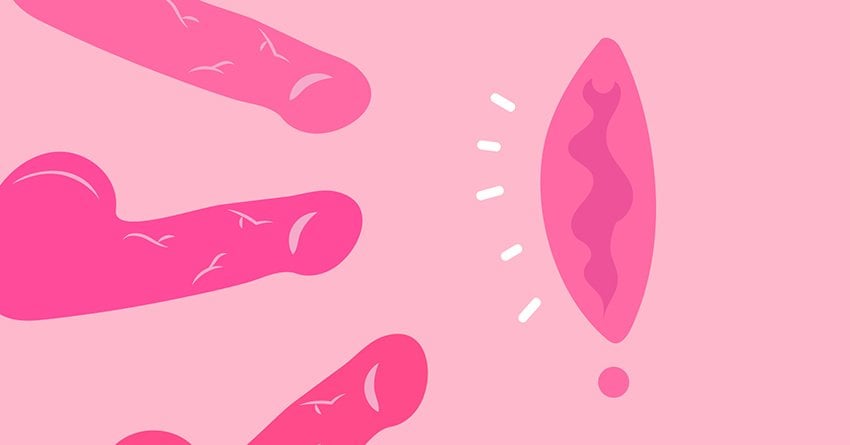 Why not welcome an extra dick in your couple play? Not everyone will be down to have a threesome with another human being, but why not give dildos a try? They're firm and loyal and certainly don't carry diseases (provided that you cleaned them properly.)
Double Penetration
If you're a lover of feeling "full," try double penetration with your partner. You may not be the adventuruous type, but you can't deny this is the perfect opportunity to use a dildo with your partner. You'll experience "fullness," and your partner can enjoy the wild backdoor fun!
For girls: You need to be on all fours to receive the classic doggy style. Lower your head into a pillow and face the other direction (you need to breathe right?) Then grab your dildo and thrust it inside your vagina. Find the best angle that allows you to push the dildo into your vagina. You can wiggle around and twist and turn the dildo inside of you. It all depends on you and how you like it. Pro-tip: If you have a vibrating dildo, the better.
For guys: If your partner has already settled in her position and thrusting motions and angle. You can now penetrate her anally. Make sure that she's properly lubed up before you insert your dong. Otherwise, you're bound to hurt her. Start with anal fingering her as well to relax her muscles before insertion.
The two of you are going to love this position for three reasons. For one, it's anal sex, so it's tighter and nearer to the pleasure spot. Two, it's a threesome without the potential awkwardness of being with another human being. And three, it's double penetration! Need I say more?
Happy vagina, happy life
Whether you're single or in an LDR, dildos are for you. Dildos are the ultimate do-it-your-own-way sex toy. Your pleasure is literally right at your hands with dildos. So it's really up to you how you'll please yourself. A dildo wouldn't move on its own, so you're free to decide how you'll ride one to heaven. You can go rough. You can go slow. It depends on you and you alone! Now that you know how to use a dildo for vaginal play, it's up to you how you'll enjoy it!