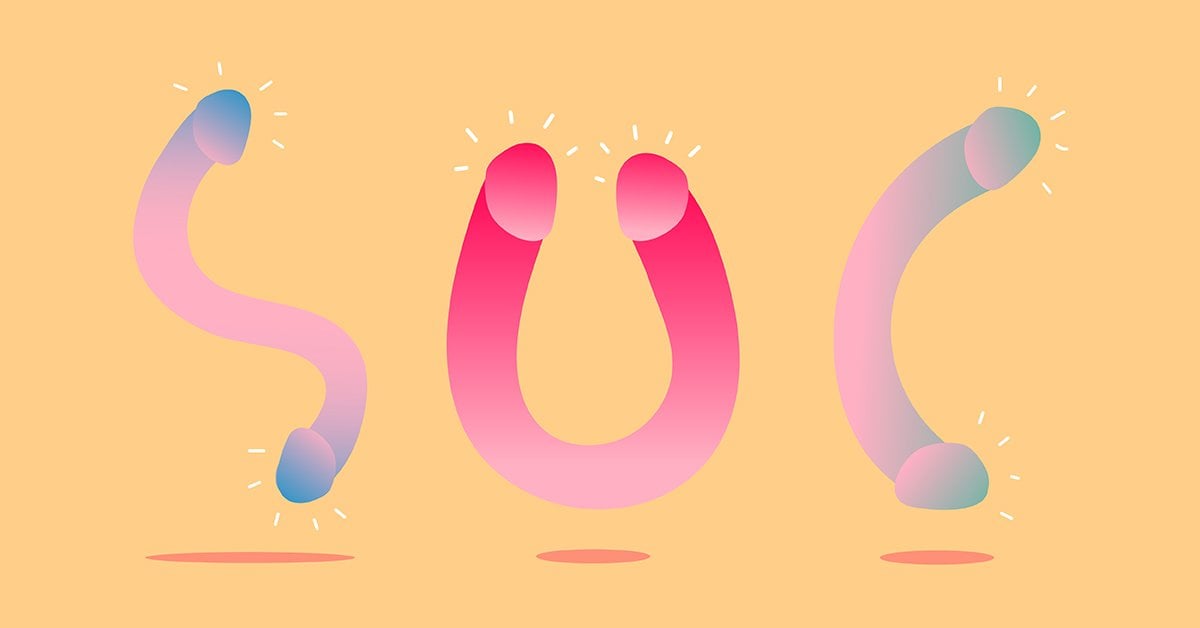 How to Use a Double Ended Dildo? (It's Double the Fun!)
With so many dildos available in the market, many sex toy companies are beginning to up their game by giving birth to the double ended dildo. It has a long shaft of smooth, sturdy rubber with a molded head at both sides for penetration. It is flexible and can be bent to fit you most comfortably.
Double ended dildos are called by many names—double sided, double headed, double dildos. But whichever name you prefer, they are one of the most incredible types of dildos ever invented. Unlike most dildos, they can be used in many ways. You can use them in lesbian sex, heterosexual sex, and even solo play. They can please you in any way possible. They're big, long, and sexy. Plus, they feel fantastic! It's no surprise that many people are trying out double ended dildos to spice up their bedroom play.
How to Use a Double Ended Dildo:
Step 1: Find the Dildo that works for you
There are so many kinds of double ended dildos to choose from. You can double ended dildos that are shaped like fists on each end. You can get firm and flexible dildos. They come in countless shapes, sizes, and colors. They don't have to be used with a partner only. You can also use double ended dildos on yourself. You just have to bend them the right way.
Step 2: Get those Pelvic Muscles Working
Double Ended Dildos are designed to be used with no harness at all. You just have to use your body to keep it in place. As much as this frees you from the "bonds" of strap-ons, this can require a bit of practice. Tone those pelvic floor muscles if you be more in control of this dildo.
Step 2: Use Lube
It's important to moisten each end of your dildo with a water-based lube to make penetration as comfortable and enjoyable as possible.
Step 3: Inserting the Dildo
If you're flying solo, get a double ended dildo that's flexible, so it's easier to use. They may be wobbly at first, but if you bend and twist it, it'll become firmer, and you can use it on your vagina and anus. If you're a beginner with anal toys, choose one that has one slimmer end for easier penetration.
If you're with a partner, find a position that feels easy. Rock back and forth and find a rhythm that suits you both. You can put the other end inside of you, and you can do the thrusting to your partner. You can also take turns thrusting. Either way, it's guaranteed pleasurable.
Step 4: Find the Perfect Position
Try different positions when you're using a double ended dildo. You might like to try having both of you kneeling on all fours and backing onto each end of the dildo, one at a time so you can take the dildo at your own pace. Or you can sit facing each other then bring yourself onto a semi 'crab' position with your hands and feet. Then, slide the toy between you and insert it slowly. With this position, you can enjoy the full length of the dildo as you thrust forwards and backward and still maintain eye contact.
Before You Begin
1

Invest in the ambiance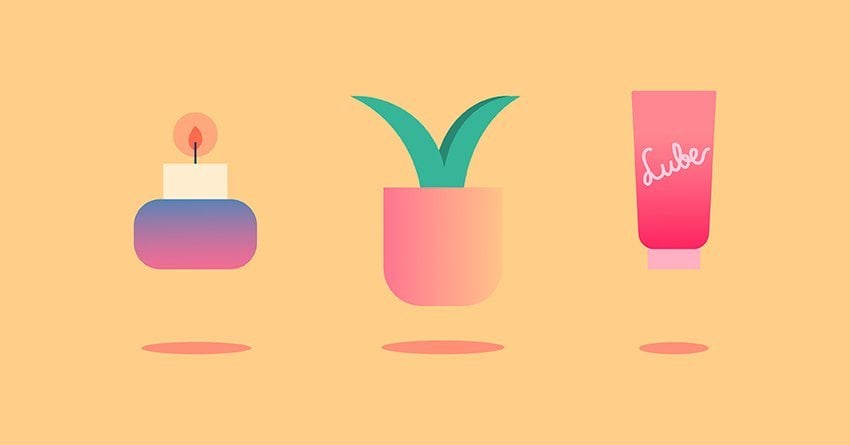 You'll never go wrong with a bit of rose petals and scented candles here and there. You're getting twice the pleasure with double dildos so you might as well make an effort in upping the ambiance around you. Lock the door. Spread those sheets clean and make sure they smell nice. The mood can intensify your arousal.
2

Masturbate and lubricate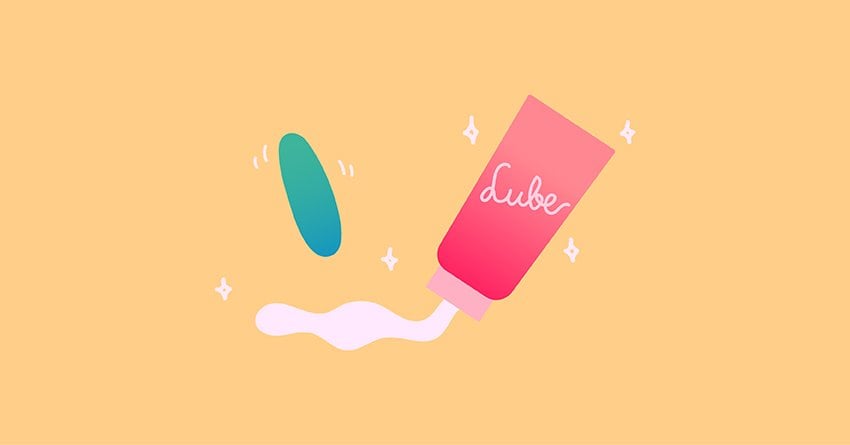 You can use double dildos for all sorts of positions. You can use it for anal to vaginal or anal to anal. You're free to mix it up. But before you engage in any kind of play, whether solo or with a partner, make sure you're wet enough. Most especially if you're planning to use the dildo for some anal stimulation. The rectum has a thin lining and you don't wanna risk tearing your ass apart for some action.
3

Stay clean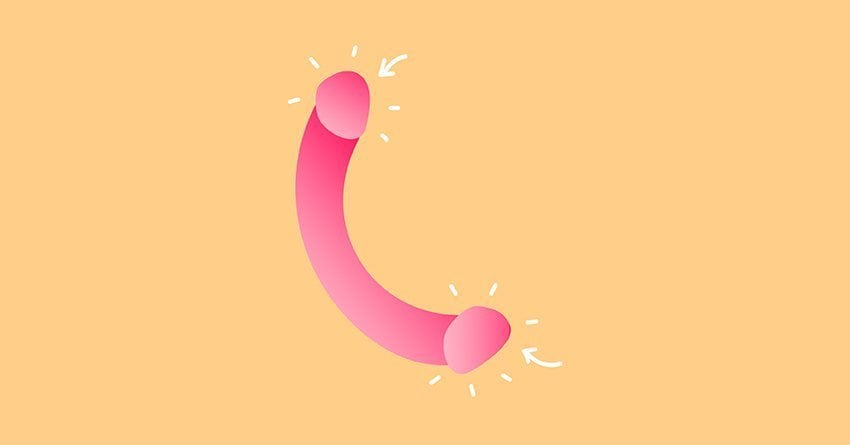 You're using a dildo with two ends. Whether you're going for some solo or partnered play, make sure you also don't interchange the ends. If you used one end for anal, make sure it stays on the butt only. Don't risk infections by getting too hasty and putting the one you used on your ass to your vagina. We want you to be down and dirty when you use double ended dildos but not that dirty you risk getting sick!

4

Maintain open communication and get ready for the teamwork
Any kind of sex with a partner requires consent and open communication. If you're planning on using a double dildo with someone else, you have to level up and step up further as double dildos require teamwork. You have to find a rhythm that works well for both of you. Find a position and angle that feel good for the two of you. To do this, you need to check in with each other while you're exploring each other with the double ended dildo. Ask how the other person feels and be honest with each other. If it hurts or it's not working for you, speak out. Don't force yourself to enjoy it when you're hurting. You'll only have fun if you remain open and keep an honest feedback with one another.
How to use Double Ended Dildos for Solo Play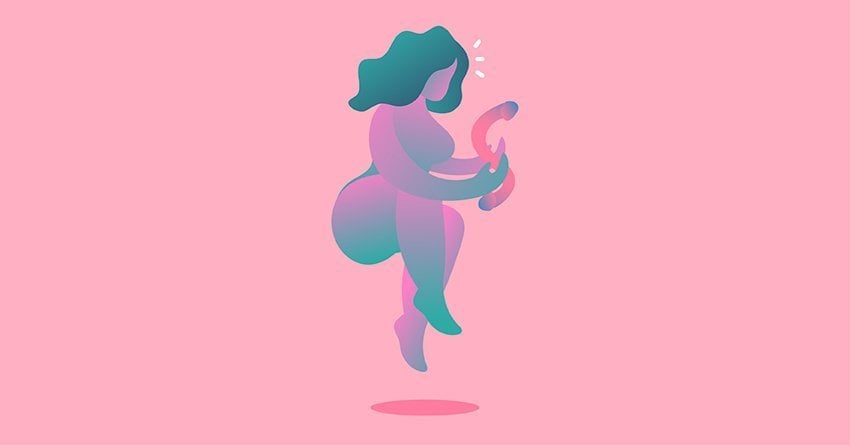 If you're going to use a double ended dildo for some solo fun, look for a dildo that's soft and flexible. Of course, not too soft that it's too wobbly on your hands. You need something bendable but at the same time firm and cooperative for your needs.  Also, make sure you are wet enough before you perform any of these. You need to facilitate a certain level of "wetness" to be comfortable and enjoy using double ended dildos. As we've said, don't forget to masturbate and lubricate!
For a better hold
Use a cushion and lie on your back. Put the cushion under your hips and then spread your legs comfortably. Slowly, insert one end of the dildo and then bend the other end towards you. You can use that end as a handle. Since double ended dildos are longer, this gives you a better and longer "hold" on the toy. You will be able to penetrate yourself far deeper than a typical dildo. But at the same time, make sure you're still comfortable with the "depth." Don't force the dildo in too far or it may hurt you. If you've reached a comfortable and pleasurable depth, stop there and work on the thrusting. With a longer handle, you will be able to guide the thrust of your toy properly and maximize the pleasure.
For double penetration
Since the double ended dildo is flexible, bend it into a 'U' shape and put the toy on a surface (the floor or the bed). Each end should be facing upwards and then you can sit on it. Gently guide each head into your anus and vagina. You will be able to bounce on the dildo and have mindblowing double penetration all by yourself!
How to use Double Ended Dildos for Couples Play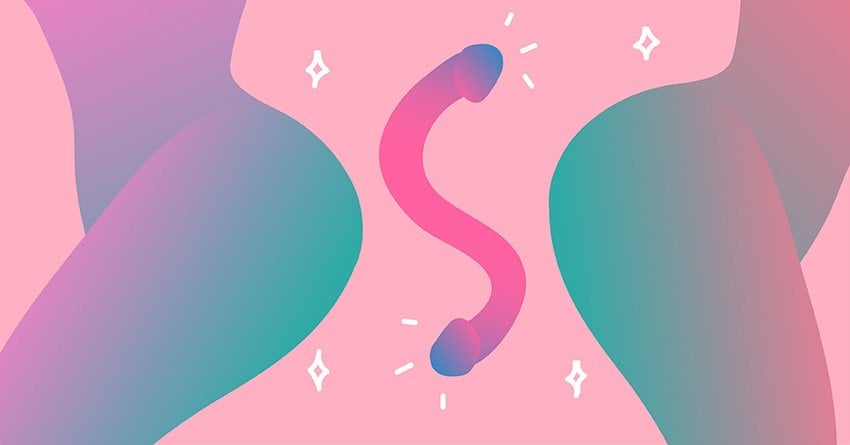 Since double ended dildos have two penis heads, people think it's only for lesbians. Well, that's rude. Lesbians aren't the only ones who'll enjoy using this dildo. Double ended dildos are for everyone! Gay, straight, whatever you are, you can enjoy adding double ended dildos for your couple play. Since you're planning to use it with another person, use a double ended dildo that's firmer and less likely to bend.
You can use double ended dildos for any kind of contact:
Vagina to vagina- for lesbian couples
Vagina to anal- for lesbian and straight couples
Anal to anal- for lesbian, straight and gay couples
Oral to oral, vagina, or anal- for everyone
If you're going to use the double ended dildo for anal, be sure that you're both lubed up very well. Enjoy these positions:
Doggy style (on all fours)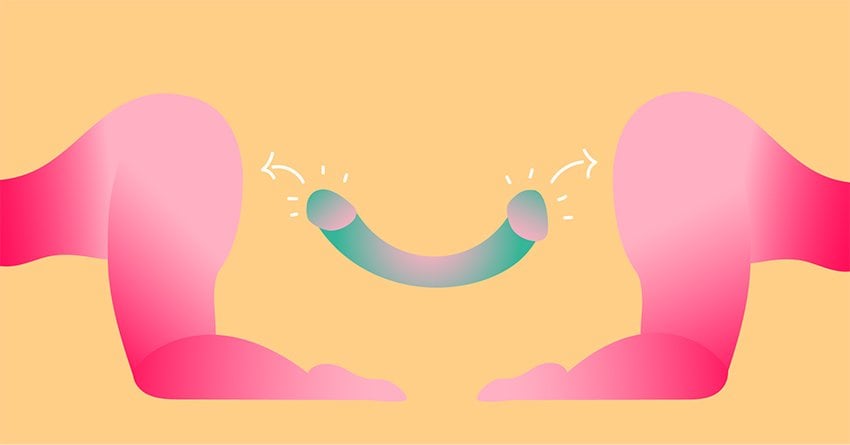 To do this, basically, both of you have to be on all fours on the bed or floor. Then, you face opposite sites, your butts are the ones facing each other then you both back up into the dildo. Or one of you must insert the dildo first in the vagina or butt, whichever you prefer. Then, when you're already comfortable with the depth of the dildo, the other partner will start inserting their end of the dildo in their vagina or butt. From there, you can just work on the rhythm that suits your doggy style sex.
Face to face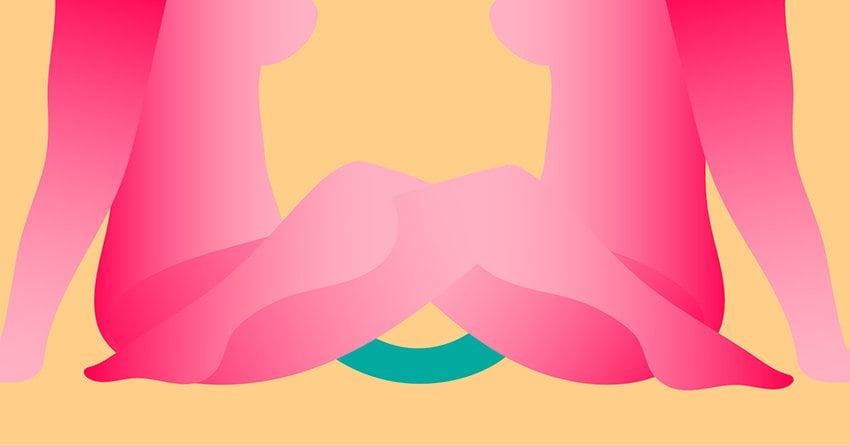 This is probably the most common one you'll see in porn. Both partners are lying down and facing each other. Then, they insert the dildo and thrust the toy inside. They move their pelvises in tandem with each other using their hips to push the toy in and out of each other's bodies.
Mixed positions

You can experiment with different positions. For example, one can be on all fours while the other can lie down propped with a wedge or any other piece of furniture. The one on all fours will thrust the toy in and out of their partner who's lying down.  It will definitely take some time exploring and figuring out each other's bodies. As they say, "practice makes perfect." Take some time to practice to get the perfect rhythm for both of you. Once you get the hang of it, it can be the most pleasurable sex you can experience with your partner. Play around with your partner and don't be afraid to experiment different combinations. You'll eventually find a position that works for both of you.
Choosing the best double ended dildo
As we've said, there are many kinds of double ended dildos available in the marker. So how are you going to decide and choose the best double ended dildo for you? We've compiled a list of criteria to make things easier for you. With this list, making the right choice will be easier than you think.
1

Size

Going huge is a thrilling thought indeed, but you shouldn't underestimate the length and thickness of these toys. They can be much bigger than what you can handle. You might not be able to use them in the end if they prove to be too much for you. So you should consider the size of the double ended dildo. It will be such a waste of pleasure of money if you won't use them. Consider what you like in dildos. Do you like the experience of fullness and getting stretched? If you don't, choose something smaller. Then you can move your way up from there.
2

Design

It's up to you to decide which design fancy your interest. Maybe you like a double ended dildo made of glass. Or maybe you like one of those intriguing dildos that are fists on both ends. Whatever you decide, it's all a matter of personal preference. Many women prefer a more realistic dildo too. Imagine two lifelike dicks in one toy? That sounds like an adventure anyone would like to try.  Be careful with that you choose and make sure you like what you pick. The overall design of the dildo plays a huge part in foreplay and arousal, so choose wisely!
3

Budget

I mean, let's be real. As much as we'd like to get the best double ended dildo money can buy. It will still depend on your budget. Purchase something that you have the budget for, don't be too extravagant with it. Yes, treat yourself, but you have to treat yourself responsibly. Getting a double ended dildo is an investment into your personal well being and happiness. Don't go in too cheap as cheap toys are guaranteed to smell horrible and break quickly. Plus, you're also not sure if the material will be safe. Try to get a double ended dildo that is on the medium range as they bring good quality without costing a ton. If you want to get something more advanced and high-end, you can always go up in value, but if you don't really need the extra features, stick with what you can afford.
Double the fun
Double ended dildos feature not one, but two insertable ends for double the fun. You have one toy for twice the pleasure. If that doesn't sound like a steal for you then I don't know what is! All in all, keep an open mind, think about your decisions carefully, before choosing. Double ended dildos can be your next best sex toy to keep beside your bed.