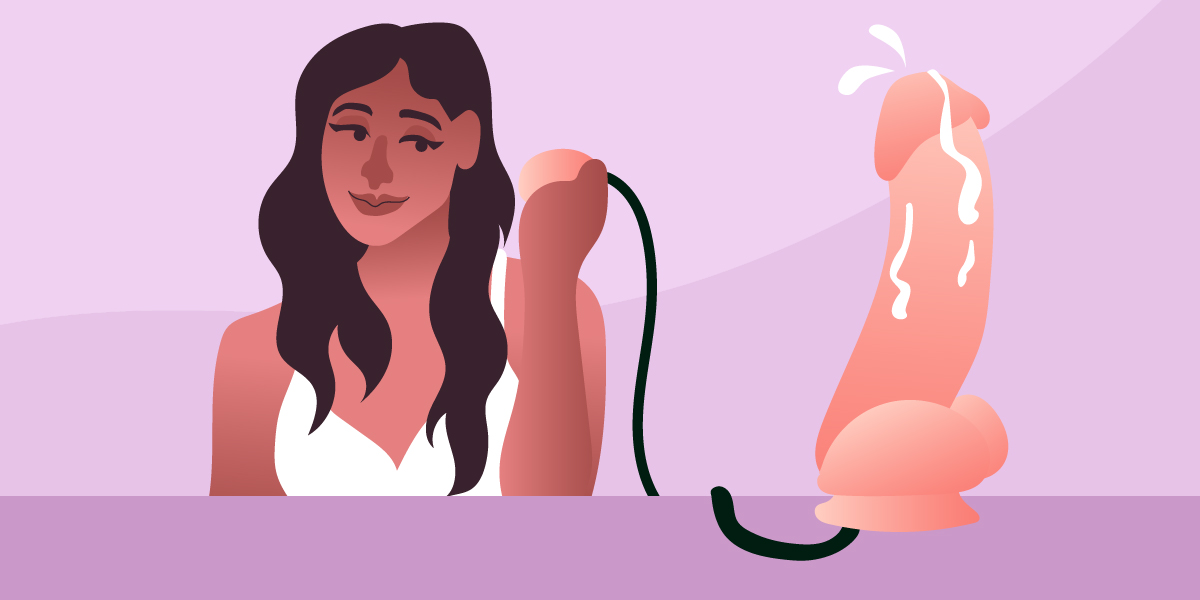 A squirting dildo is exactly as it suggests.
Take your average dildo, then add some extra tubes and parts that'll spill out liquid like an actual penis. It's all up to you on how and when you want to do so, and even decide what substance to put inside.
Let's delve more into this splashing type of dildo, its types, traits, and how to use it. We also added important tips to remember before embarking on its ultra-wet fun.
What is a Squirting Dildo?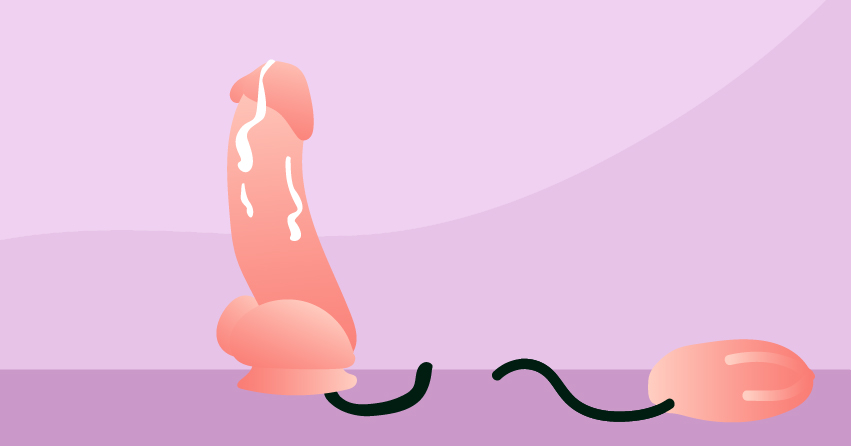 According to the Sexy Emporium, a squirting dildo, or an ejaculating dildo, is:
"a specialty dildo that has been designed with the ability to squirt a liquid from the inside out the tip of the penis, mimicking male ejaculation."
The shaft has a tube inside where liquid used for squirting or ejaculation is stored. This tube is then connected to another external tube at the bottom. The tube has a bulb where you can place the liquid inside. There are more types alongside this, so keep reading to know more.
The main function of a squirting dildo is the ability to deliver the same realistic feeling of a penis squirting or ejaculating upon orgasm. If you want something that'll "reach their o'" at the same time as you, this toy can satisfy just that. Especially when you can take charge of the squirting and ejaculating, feeling your walls become warm and wet like you wished if any past sexual partner failed to do so. 
Why Do People Love a Squirting Dildo?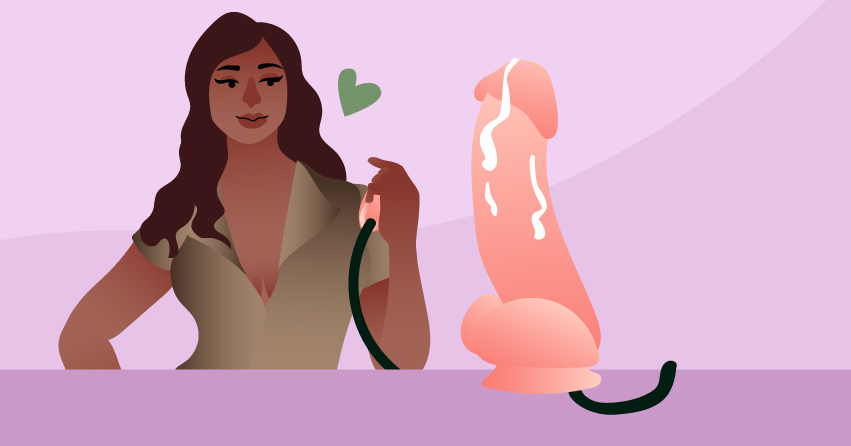 People love a toy like this because it's durable and a game changer on their dildo game.
Function:
For vulva owners: It helps strengthen their vaginal walls during the deed.
For penis owners: It provides satisfaction in the prostate area.
For both: You can also squirt the residue in any part of your body, almost similar to when an actual penis doesn't orgasm inside and ejaculates outside. Oral penetration is possible too.
Strength of Squirting
Short and quick: Like raindrops
Long and powerful: Similar to a shower depending on your preference at the moment
Fewer Worries, More Fun
Safe practicing of the breeding kink: Bye-bye, unexpected pregnancy and STIs here! as This toy can "come" inside you.
This toy can definitely add more spice to your sexual cuisine.
Traits of Squirting Dildos
Squirting dildos are very unique, coming in various shapes, sizes, and extra perks.
1
Appearance and Function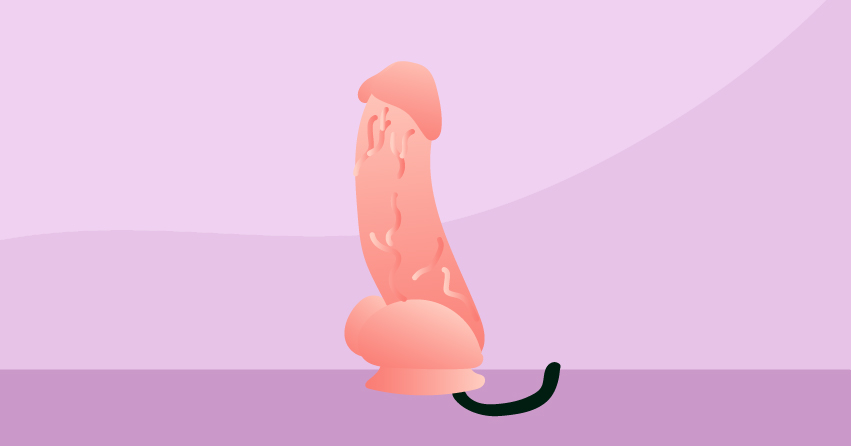 This type of dildo can look realistic with veins and testicles attached to them. For those who crave for more color, they can come in different shades, such as the common pink and purple. They can also work as a strap-on dildo and be worn in a harness.
2
Material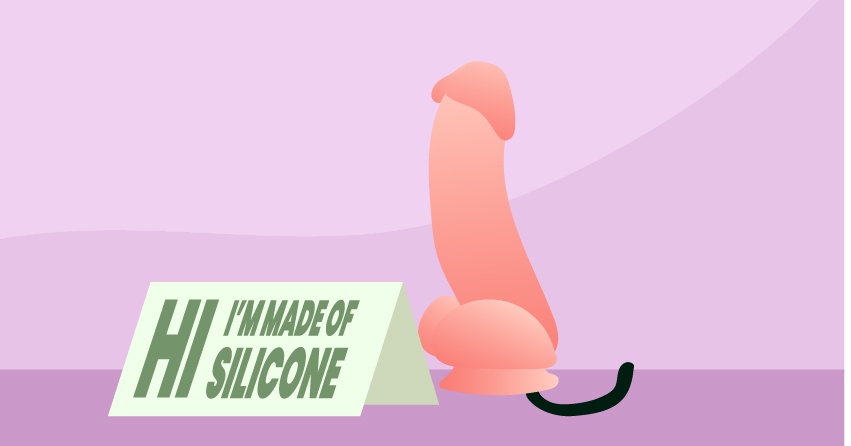 Dildos, in general, are usually made of silicone. That way, they won't absorb any liquids and are resistant to stains. It also must be body-safe silicone that you're inserting and playing around with.
3
Base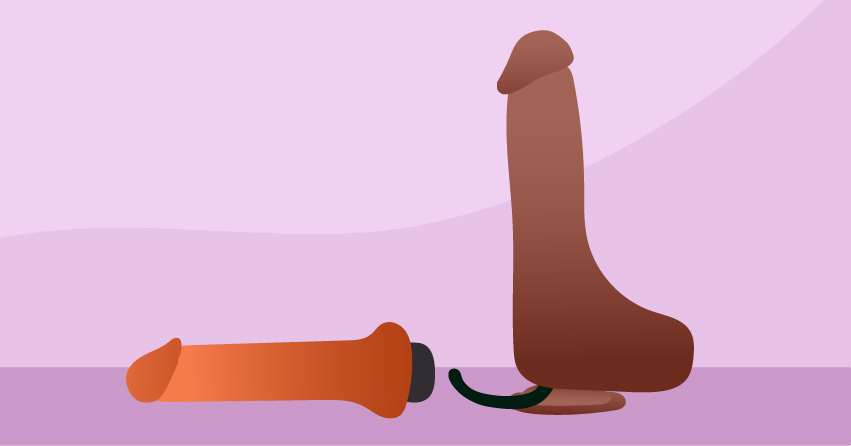 In terms of its base, it can be flared, sometimes incorporating real-life testicles for easy insertion and removal. There's also a suction cup base to give you hands-free enjoyment. Some variants of the suction cup base come along with testicles to make it feel more authentic and pleasurable.
4
Size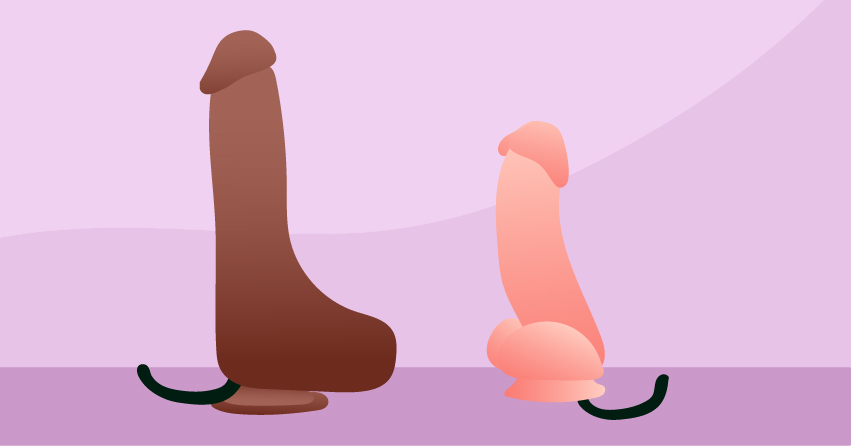 The sizes of a squirting dildo can range from 3 inches and above. Either you can go big and go home. Or go at your pace.
Types of Squirting Dildos
Browse through the different types of squirting dildos currently available in the market, according to HotCherry.
1
Pump-filled Squirting Dildo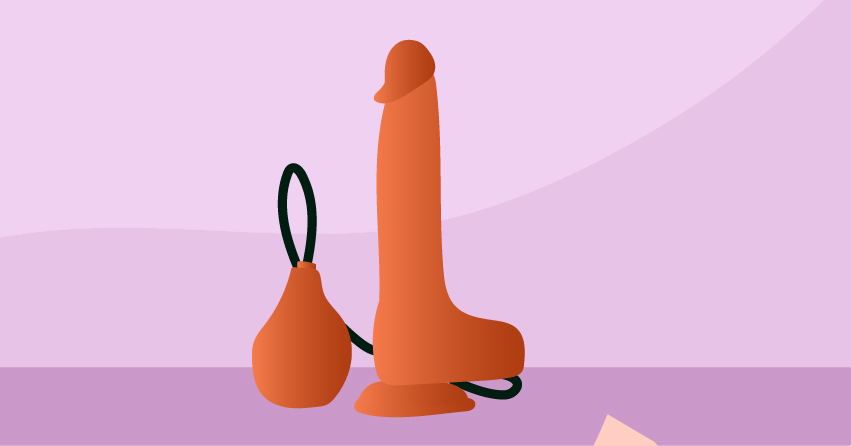 This type of squirting dildo has a pump at the end of the tube. You squeeze the pump then dip the tip of the dildo to absorb the lubricant or any other safe substance you'll use for the squirting. From absorbing, you release so the substance gets sucked up. You keep doing the process until you're satisfied with how full it is.
2
Syringe-ejaculating Dildos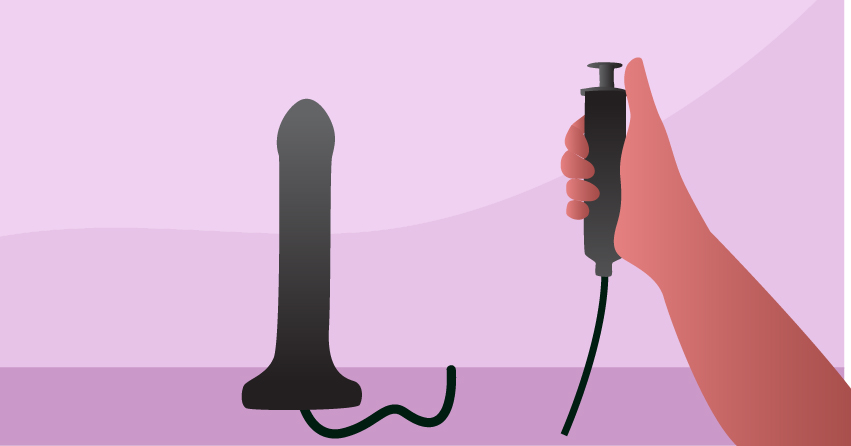 In this type of squirting dildo, there's a syringe at the end of the dildo. It connects to the tube inside the dildo, wherein the end is on the tip of the toy. You fill up the syringe with your chosen lubricant or safe substance before playing with the love toy.
3
Testicle-powered ejaculating Dildos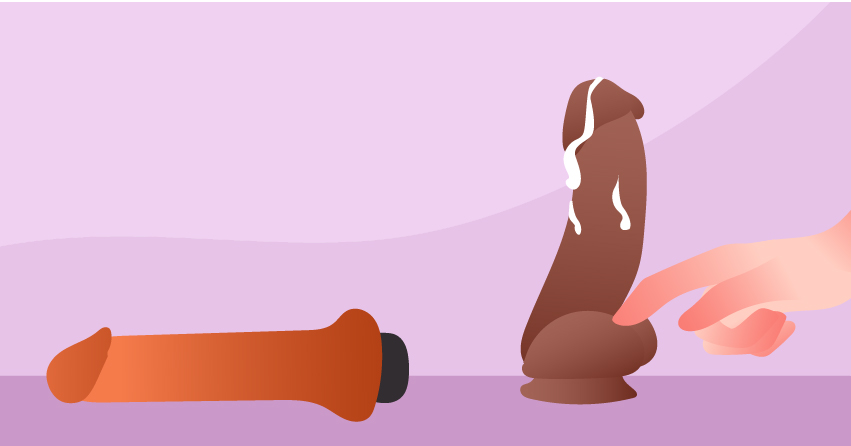 For a more realistic experience, you may want to consider this type of squirting dildo. By dipping the tip into the lubricant or substance, the testicles would be squeeze in order to suck up the product. If you want something that's easy to use and function once you're on the brink of an o', this choice is for you.
Ejaculating Substances You Can and Can't Use for Squirting Dildos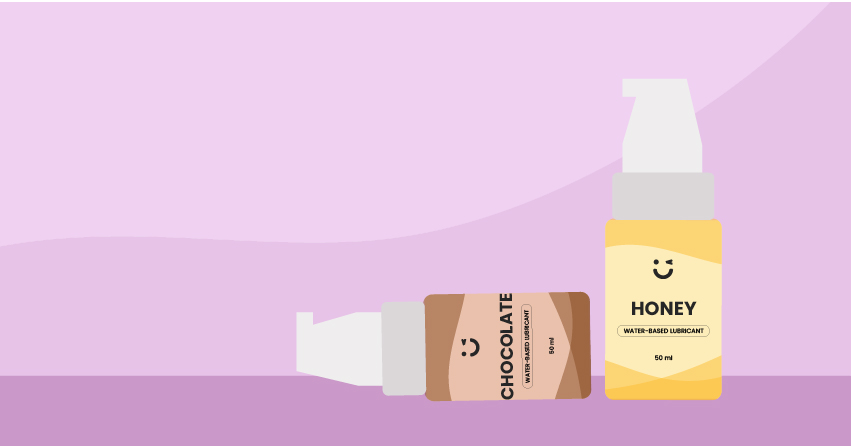 This section is crucial, so pay close attention! Note down which types of substances have the go-signal to be used as discharge and which aren't for safety reasons.
Okay
Water-based Lube (Unflavored and Flavored)
Water-based Lube that resembles ejaculation
Warm Water
Not Okay
Silicone lube or substances
Pee
Food and beverages
Substances that have chemical irritants
Squirting Dildo Activities for Vaginal Play
Onto to the fun part! Here are our suggestions for fun vaginal play with your squirting dildo. For some of them, they are also applicable to anal play. 
1
Play with it on your clitoris.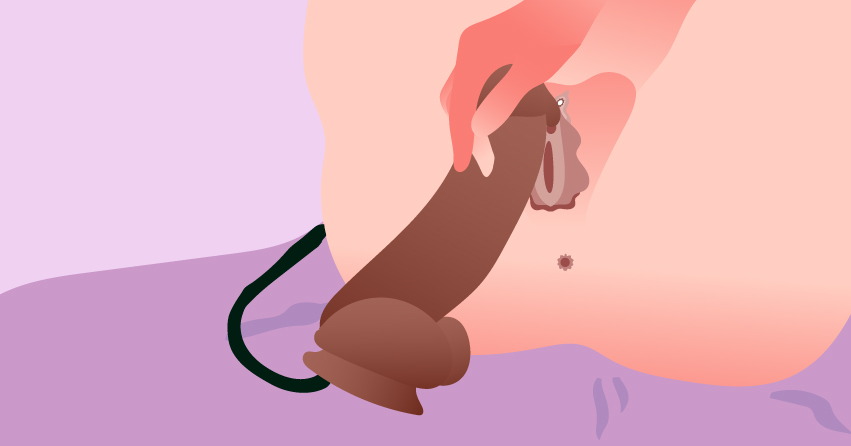 The clitoris is a sensitive spot in a vulva owner. One tap, and we're shaken like crazy. Place the tip of the squirting dildo on top of your clit, then either tap, stroke, rub, or caress it. Clit play to start things off can make you reach an o' quick, and as you do, activate the squirting feature so that while you keep pleasuring yourself, there's more slippery material to bring you more pleasure. So yes, overstimulation is possible if you can take it.
2
Carefully insert the tip and follow short strokes.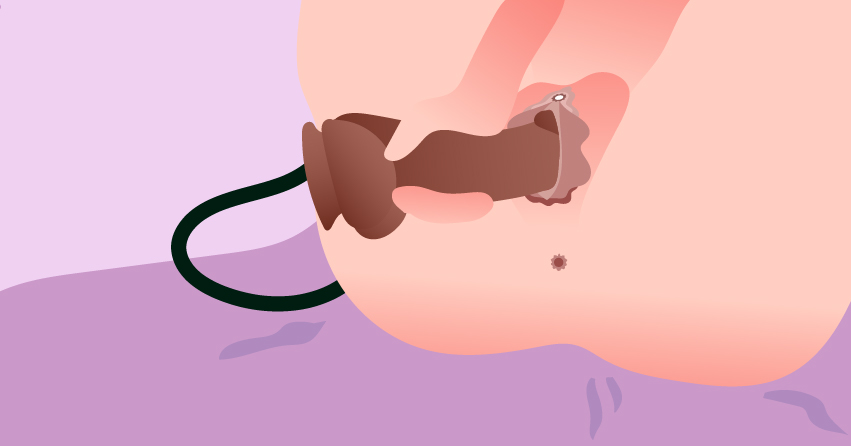 By doing this trick, your body can slowly adjust to its girth. You can also set the right rhythm the more times you play with it. All you got to do is insert around ⅓ of the length, then thrust it in you gently. The squirting dildo can already interact with one's nerve endings, so you'll gain satisfaction quickly.
Either lay down, go on top, or sit up front with your legs open as you play with this toy. Then when you're ready to climax, press on the tube or compartment that'll make the dildo squirt. There's nothing hotter than watching your hole dripped in more substance alongside your essence.
3
Go in deeper into the g-spot.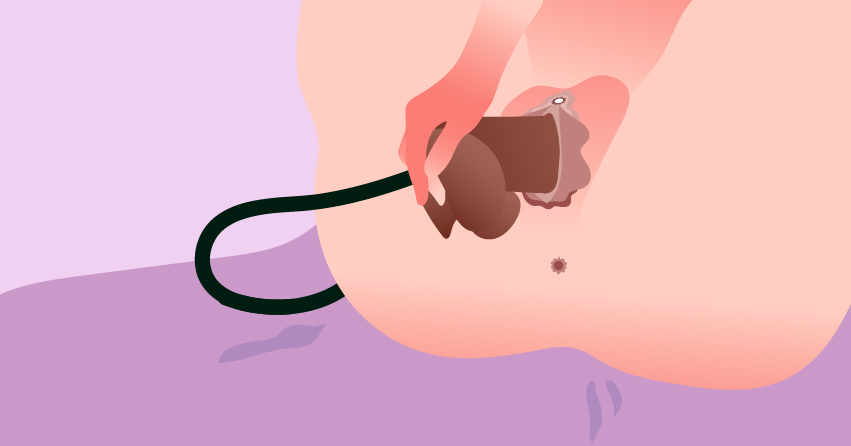 When you're ready for something bolder and more challenging, insert the squirting dildo until it meets your g-spot. It's that spot that can make your eyes roll when hit. Take your time here as you follow the previous tip, then slowly emerge it further into your walls. Once you find your g-spot, slide the squirting dildo back and forth. You can even squirt lubricant from the dildo if you want more of that slipperiness.
4
Add an extra toy or hand here.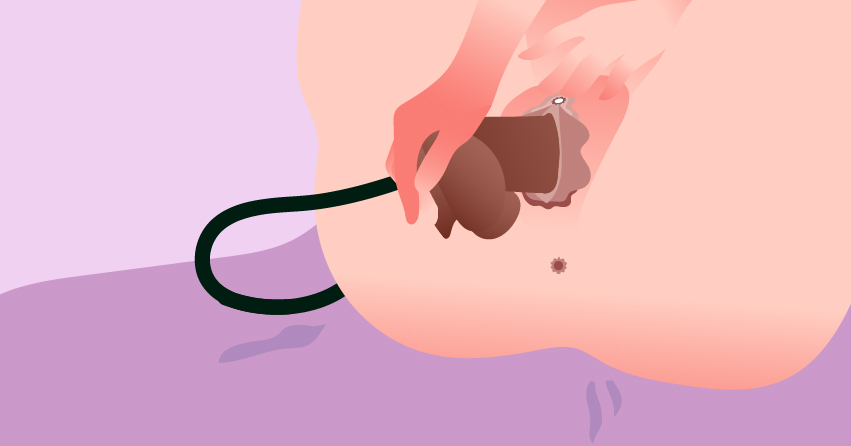 Capable of handling more sensations aside from the squirting dildo? Grab another love toy from your collection or incorporate your own hand. With the former, have an anal vibrator or plug in your backdoor or maybe nipple clamps for that pinch. As for the latter, play around with your clitoris to reach maximum pleasure. Or you can caress any of your own erogenous zones before getting the wettest splash within your vaginal walls. 
Squirting Dildo Activities for Anal Play
Browse through our suggestions for butt-taste anap play with your squirting dildo. For some of them, they are also applicable to vaginal play. 
1
Milky prostate play!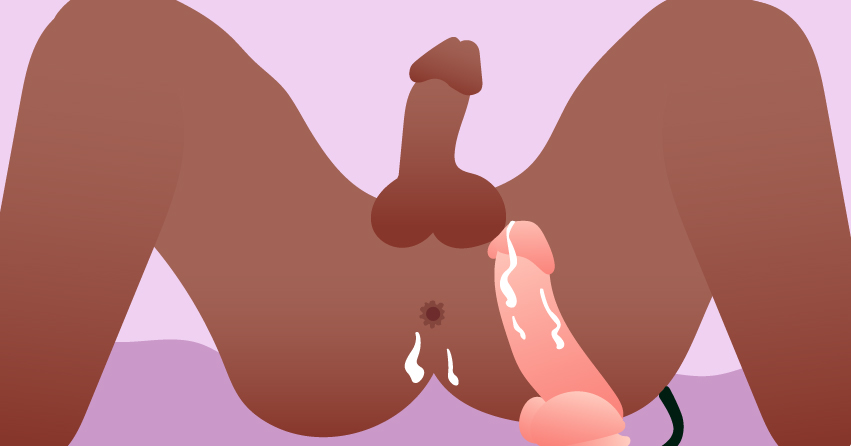 This only applies if you have a penis. To access the prostate or the p-spot, it's by the rectum, and you must go through the anus. It's basically the penis owner equivalent of the g-spot, and it's really sensitive. With a squirting dildo, treat the p-spot through come-hither motions. You can squirt lubricant inside the canal through the dildo and make pleasurable movement since your anus doesn't naturally produce lubrication.
2
Get on all fours!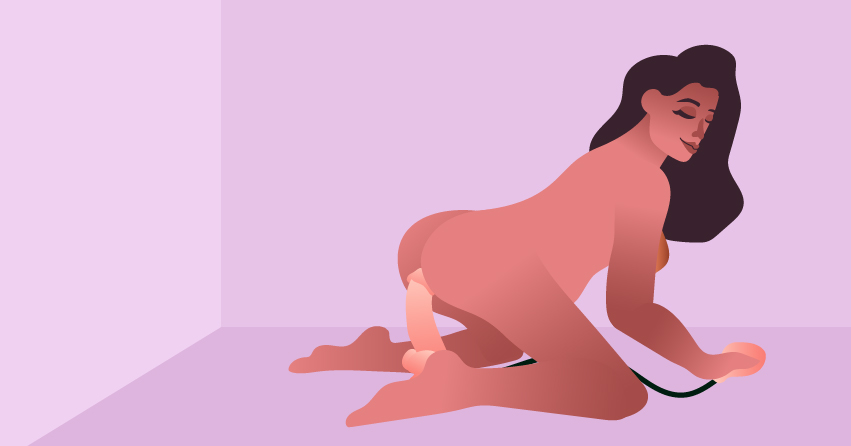 One of the best positions for anal play (or sex in general) is being on all fours! You can spread your legs as wide as you want or lift your butt as high as possible. If the squirting dildo of your choice has a suction cup and the tube is long, this play idea suits you. While the tip is slowly inserted on your behind, move back and forth while seeking stability on your hands or maybe have something to grip on.
It's best to squirt some lubricant inside through the dildo since the anus doesn't have natural lubrication properties. Or if you're not using lubricant as the squirting liquid, apply it on the entire toy to ensure safe entry. When you're ready to climax, press on the part responsible for squirting. Or maybe while you're still playing, you'd want a smoother experience when there's a lubricant or any safe wet liquid around your anal walls.
3
Watch an erotic video.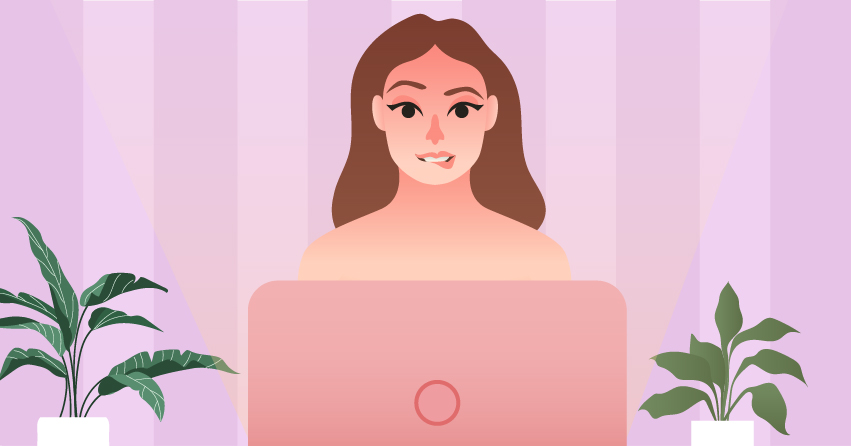 Sometimes, you might need visuals to get you even more in the zone after foreplay or setting the mood. The dialogue in those videos can also get you riled up extra. Find videos that involve using a squirting dildo to gain inspiration on how to play with it and even learn new positions from the classics.
Squirting Dildo Activities for Oral Sex
Skim through our suggestions for mouth-watering oral sex with your squirting dildo.
1
Visualize someone who arouses you.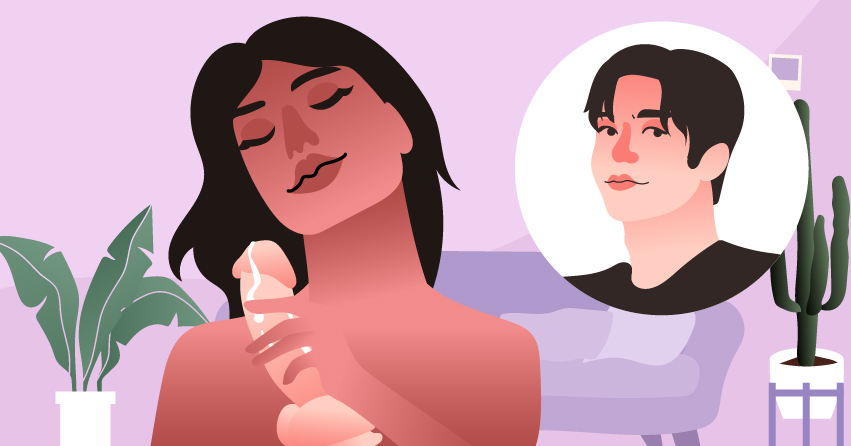 Imagine someone you fancy and their penis is right in front of you. 
Use the visualization as you take in the squirting dildo. Think of their moans and groans, and touch yourself too in the process. If you're a bit crazier, responsibly put someone's face on the wall and attach the squirting dildo (if it only has a suction cup base) under them for extra material. And once you're in the zone, activate the squirting function as if they're climaxing with you.
If the squirting dildo has a suction cup base, you can attach it to the wall and play around with it. Get your hands on the shaft before activating the squirting feature. 
2
Learn how to pleasure a penis with your mouth.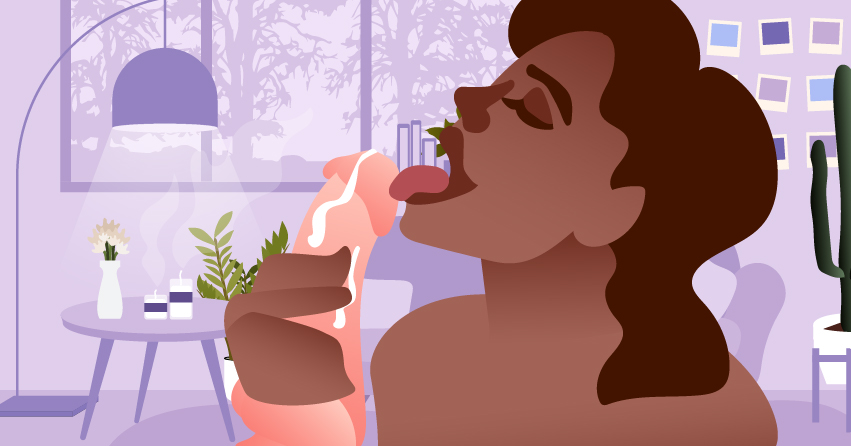 Newbie to oral sex? This love toy can be of help! Since a squirting dildo has a phallic shape and with a tube that releases liquid, it's a realistic approach to giving head. So if you're eager to go straight into squirting dildos rather than the regular dildo, here's your sign to do so!
3
Have a toy facial.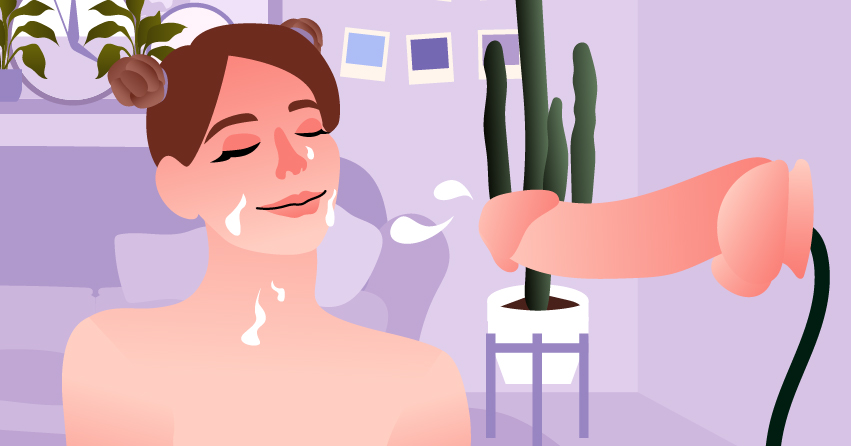 If you love giving head and enjoy being splashed on by the essence after, you can imitate it with the squirting dildo. It's even better to use flavored lubricant compared to the usual salty taste. The squirting dildo is eager to give you a lush facial that'll shake a lot of beauty aesthetic places! Although it's more catered to sexual fun, there's no harm in getting a similar experience. Plus, you control how much substance you want on your face. Rub it on your face if you choose, but wash it off afterward.
Squirting Dildo Activities for Partner Play
Take a look at our suggestions for sensual (or rough) partner play activities with your squirting dildo.
1
Let a penis owner use it.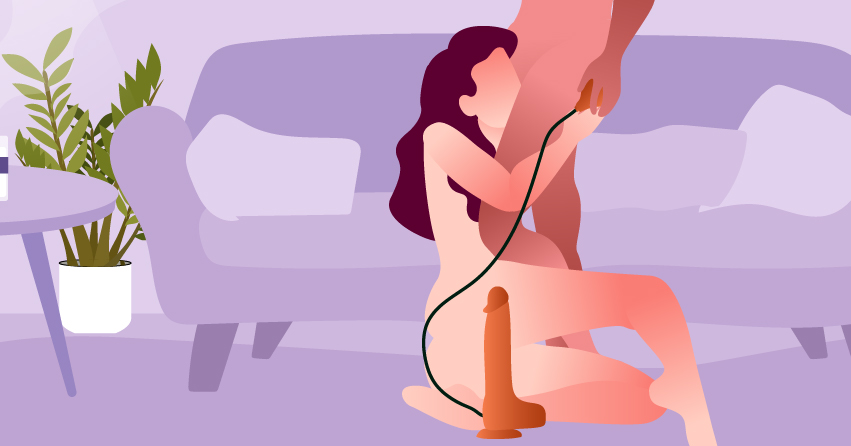 It's quite common to associate a squirting dildo with a vulva owner. But why not challenge that notion with a penis owner? While they have their own penis, they can use the squirting dildo to please other sensitive areas. For example, the squirting dildo is on their partner's vagina or anus while their partner sucks their penis.
It's all about innovation and experimentation, letting everyone have their fun.
2
Engage in pee-free watersports!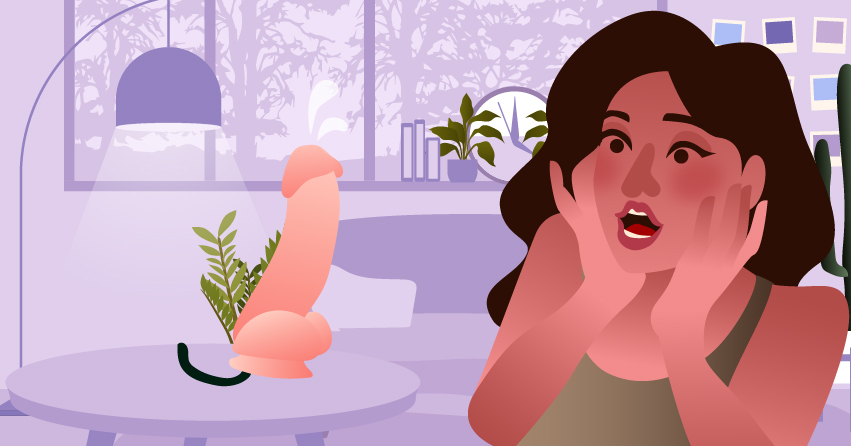 If you're unaware of what watersports is in sex, it's another term for urine play. This is an act wherein someone urinates or gets urinated by another out of pleasure on their body, such as their chest, stomach, back, and even on their face.
But in this case, no actual urine is released if ever it's not to your preference. Yet you still have the experience of getting splashed if you use warm water or lubricant by a squirting dildo if your partner directs at you. They can activate the squirting feature when you play the dildo that's strapped around them splashes on your face and back.
Brainstorm here for more ideas if this suggestion entices you!
3
Suck a squirting dildo while being penetrated from behind.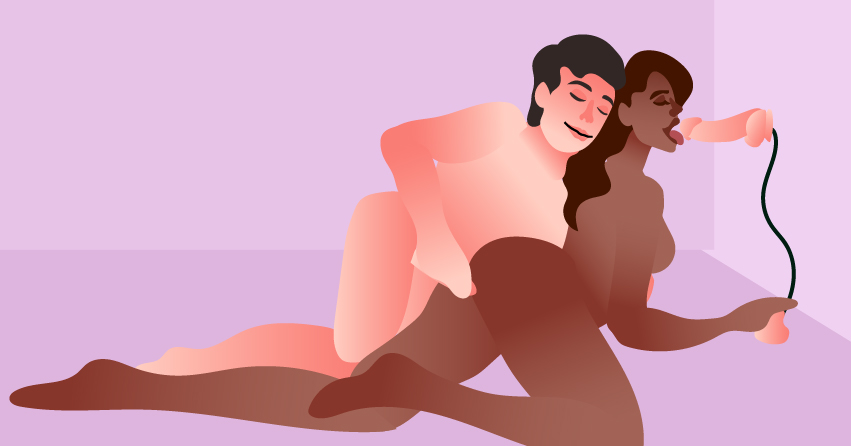 This idea is for both vulva and penis owners! Take it to the back on all fours while a squirting dildo is in front of you. While your partner penetrates you, either you or they can press on the pump to unleash the squirting feature when you're ready to orgasm.
4
Pegging!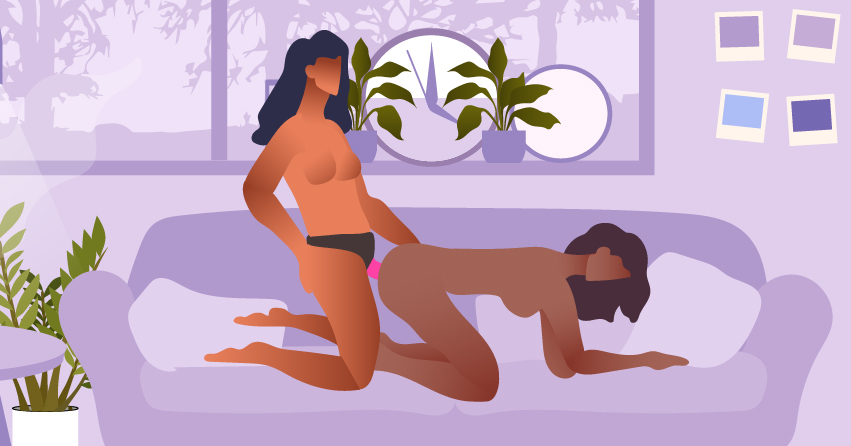 If you're a vulva owner eager to please your partner (vulva or penis) from behind with resembling ejaculation, you may want to play around with the squirting dildo. Some types of squirting dildos are suitable for strap-on activities. If you're eager for a safe ejaculation experience, whether as the giver or receiver, you can ride to your o's with this dildo.
5
Have your partner watch you.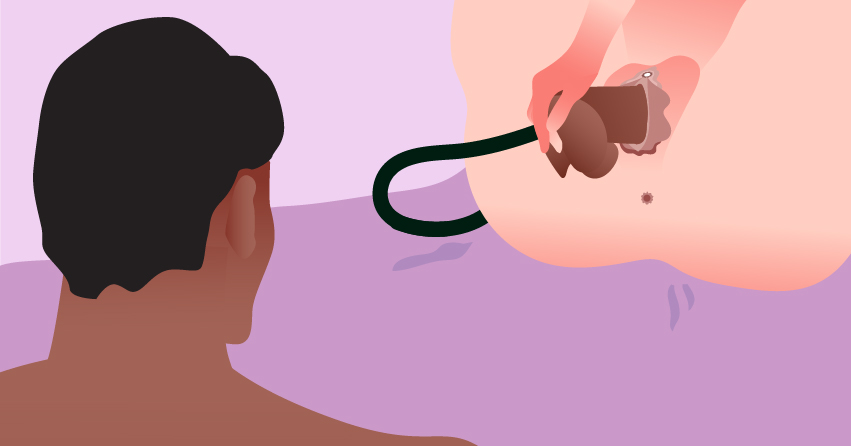 If your partner is a responsible voyeur, this activity is perfect. While you play around with the squirting dildos in any of the ways we mentioned above, they can watch you unravel in such addicting pleasure. They can even help you out if you consent to it. Feel free to dress up too as roleplay can further amplify things between you and your boo!
Tips on Remember Before Using a Squirting Dildo
Before you get down and wet with any of these adventurous play ideas above, browse through this informative section on how to have a safe experience using this love toy.
1
Know your preferences.
We've listed all the different types and traits to look out for in a squirting dildo. It's a matter of figuring out within yourself what sparks interest and curiosity. Are you focused on length? Do you want to venture into wet sexcapades? Does texture matter when you insert it?
Brainstorm questions associated with the traits and types to further get a clearer idea of what your ideal squirting dildo is.
2
Have a budget.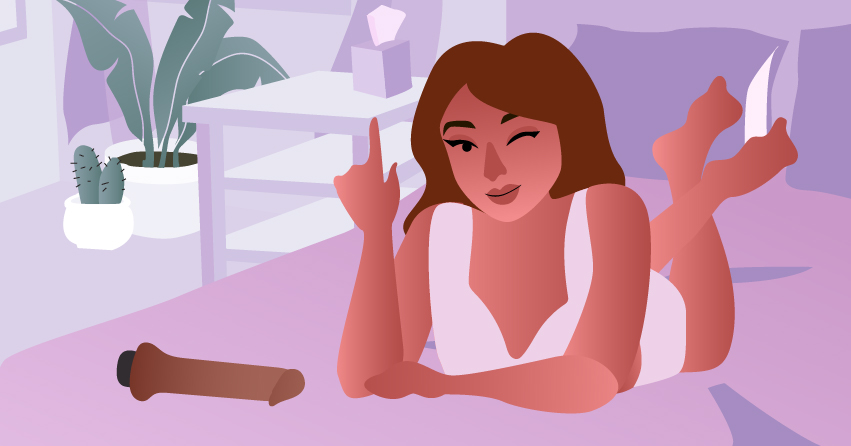 Sex toys range in varying price points, catering to those who want high-quality at an affordable range to those who're more than willing to spend extra. Figure out what your personal range is. Would you willing to spend 3 digits for a sex toy? 4 digits? Or maybe even 5 digits?
Also, live within your means. If you can only afford wallet-friendly toys, stick to that! There are many love toys that have high quality at a low price point. You can even check our store here to see for yourself.
Here at Lauvette, smart shopping is the best kind of shopping!
3
Read reviews!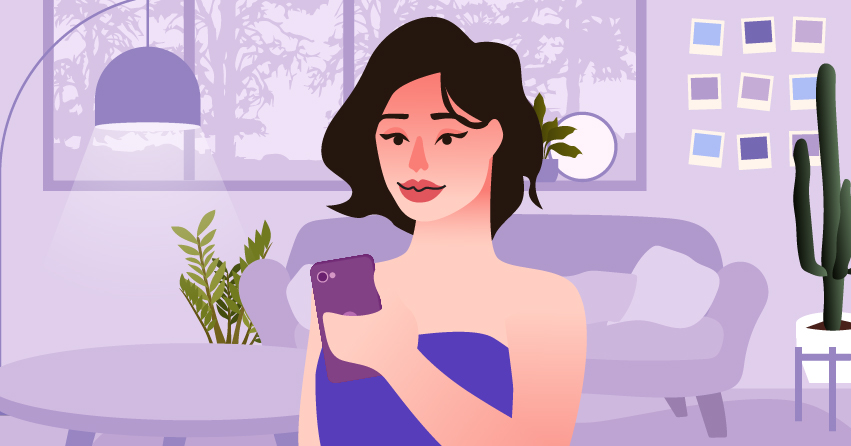 Branded or unbranded, take time to scroll through the squirting dildos of your choice and what others have to say about them. Note down its pros and cons so it can filter out your possible purchases. These reviews, alongside reading information about the product, give you a more vivid view of the item you're embarking sexcapades with, so don't leave this step out. They may even share features that aren't revealed in the product description.
4
Study the toy.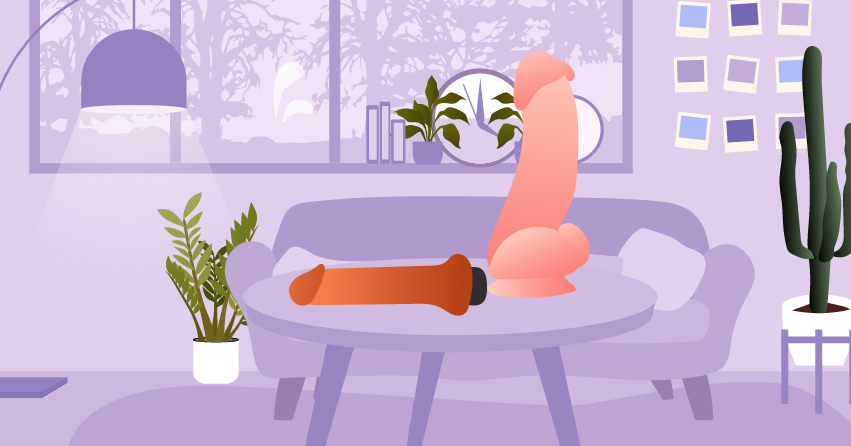 We've given you what to expect in a toy. Now, once you decide which variation you like, carve time to really study it. Read the manual if it comes with one, watch videos of people demonstrating it, and diligently test its functions. That way, your sexcapade can flow uninterrupted once you start.
Most importantly, clean the toy before testing it out to avoid contacting any bacteria or dirt from the packaging.
5
Set the mood.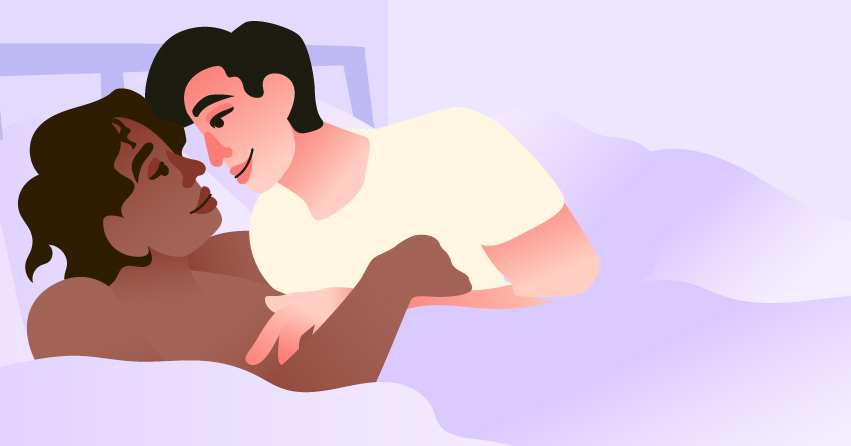 It's best to have a peaceful mindset free from worries to relax your body, ready to receive pleasure. When you're going to play with your squirting dildo for the first time, do it on a day or evening without any other plans. No stress withholding you either. Once you're settled, play some music, watch visual erotica, indulge in good food, or do anything that gets you aroused. Put your mind in the zone, excited, and very much open to trying a new toy in your collection.
6
Have a mat or towels on standby.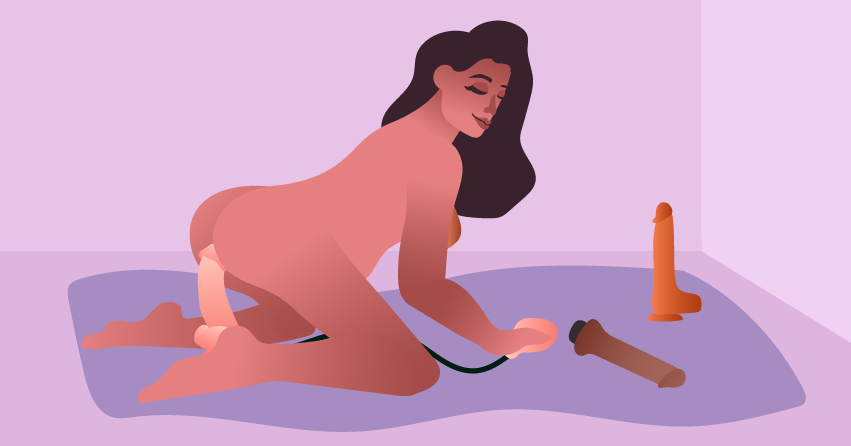 You're using a squirting dildo, which can get messy! It's a given since you'll use lubricant or any safe, wet substances for fun. So before playing around, lay down a mat or towel around the toy. Use towels to clean up after yourself, the toy, and the surface you're in.
Perhaps if it's a bed, it's also possible you need to change the sheets if you had too much fun with the toy.
7
Don't share this toy with anyone else.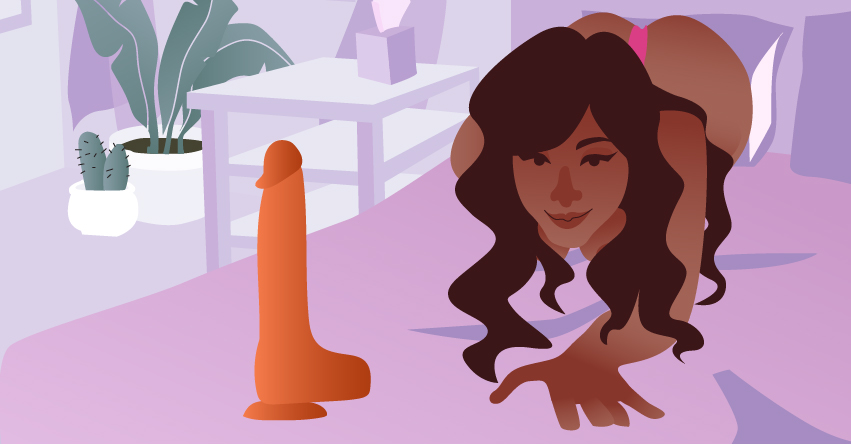 Even if you clean this toy, it's unsafe and unhygienic to let others people use it. You may not even be sure if they'll clean it properly like you do. Plus, it simply doesn't feel right to hand over a toy that's been splattered with your essence to another person. A squirting dildo is best to squirt in one person, not more.
In other words, not sharing is caring for a squirting dildo because you don't want anything bad to occur to you two. But this is also a reminder to follow sexual health practices. So if they take it personally, that's on them. Sexual care must always be safe.
8
Properly clean it again after usage.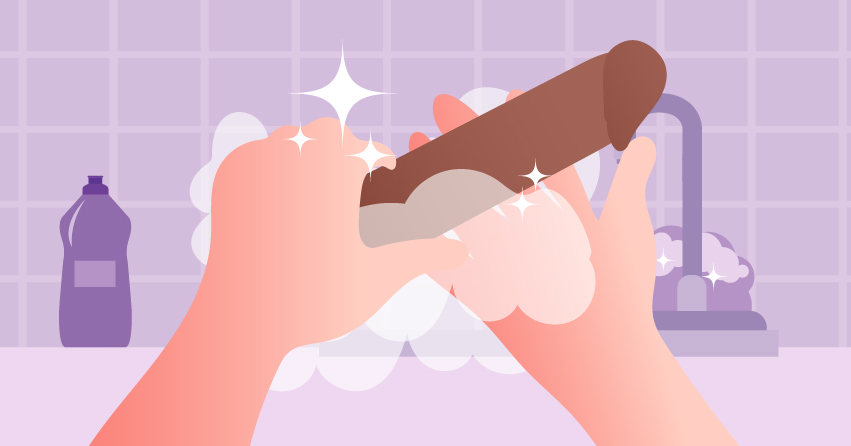 Disassemble your squirting dildo with clean, sanitized hands from the tubing and its pump component. Soak it in each warm water and give them a scrub with a quality sex toy cleaner or mild soap. Depending on the anatomy of the toy, you may need inner cleaning to maintain its overall hygiene. Air-dry them after, placing them on top of a towel. The toy must be completely dry before using it again. Also, store them in a secluded place away from direct sunlight. 
Takeaway
Squirting dildos is another realm of dildos that can give you a more authentic experience with the deed. Having the warm substance ejaculated (but safely) inside you as you catch your breath, the usual partner play can be solo play. As we dove into the different types and traits of a squirting dildo, we hope you know which ones captivate your interest with our list of playtime ideas. Happy safe playing and squirting, reader!