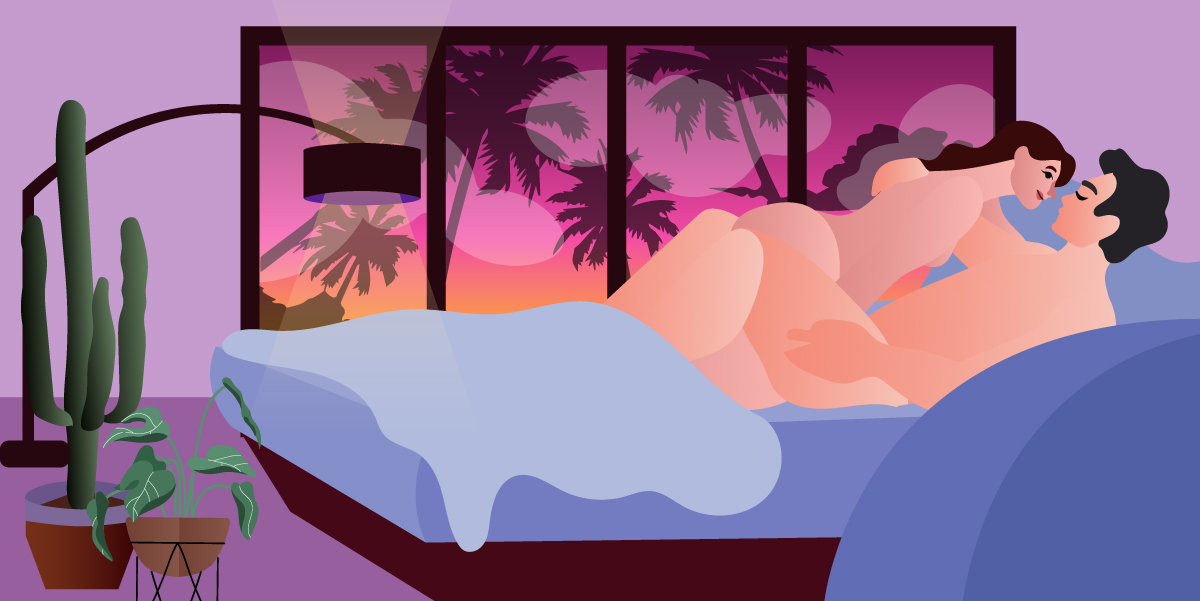 Planning to have a vacation or staycation with your partner and have hotel sex? We got you covered. This guide will discuss hotel sex tips and must-have essentials that'll help you make the most out of your sensual sesh.
But before we proceed with the guide, here's an interesting fact about hotel sex…
Did you know that hotel sex is better than the bedroom or regular sex? Research shows that doing the deed in a new place increases dopamine, the neurotransmitter responsible for feelings of pleasure and excitement, which is why having sex in a hotel is so enticing for most people.
There's also a recent survey wherein 81% of the 3,100 respondents said that hotel sex is better than home.
This is why more people flock to hotels, not necessarily to tour around the city or tourist spots, but simply to stay in their rooms all day long. Staycations have been a thing because more couples want to take a quick getaway from their regular sexual routine and spice things up with a new place.
Benefits of Hotel Sex
If you're still wondering about the hype regarding hotel sex, we've listed the different reasons people are so enamored of doing the deed in a hotel room.
1

Hotel rooms give off a luxurious and romantic vibe.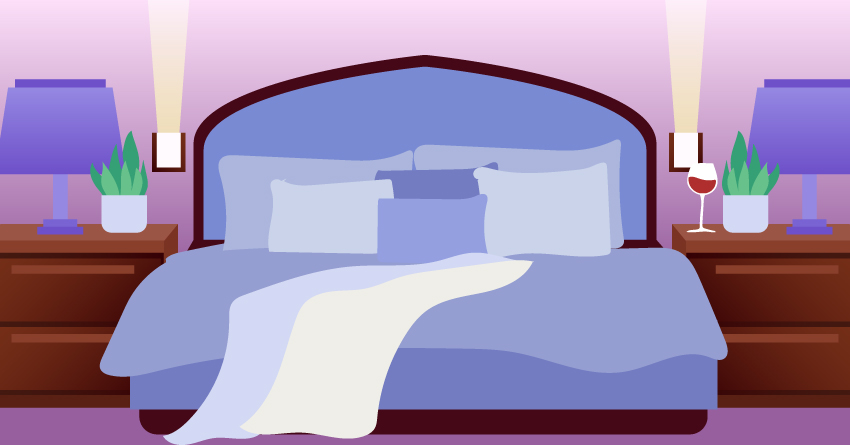 Hotel rooms, particularly the mid-range and high-end ones, have exquisite rooms with mood lighting in them. It certainly gives off a romantic vibe that makes sex a lot enticing compared to the regular bedrooms. Some rooms also offer beautiful window views, which enhances the sexperience.
2

Hotel rooms can be an escape from daily responsibilities.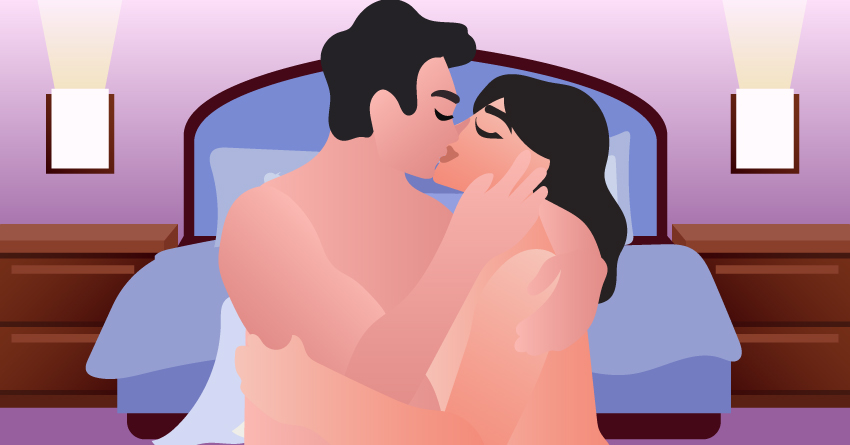 Another great thing about being in a hotel is that the new scenery takes your mind off daily responsibilities, especially if you've booked the room solely for vacation. This will help you free your mind from stress and enjoy having sex even more.
Keep in mind that stress can affect one's libido, so if you want to have sex, but your stress levels hinder you from getting in the mood, consider booking a hotel and focus on having sensual bonding time with your boo.
3

You feel freer since you're not around with neighbors, housemates, and etc.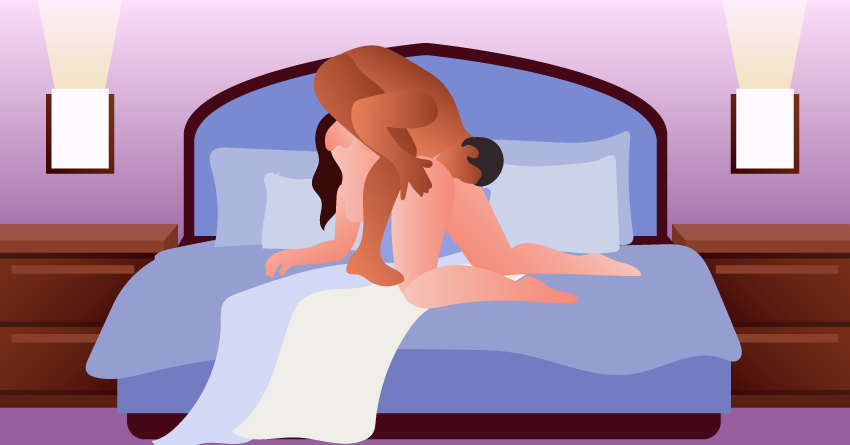 Being in a hotel with your partner can be liberating, especially if you're not booked with your extended family, friends, or workmates. This means no one in the other rooms knows you at all. This all means one thing… time to get freaky!
But kidding aside, having sex in a hotel room can help you become more experimental in the bedroom. You also don't feel as worried to express your pleasure, such as moaning or dirty talk, since no neighbor or housemate is snooping around.
Keep in mind the hotel sex tips below, though, as you don't want to bring trouble in the hotel. You still need to respect the hotel rules and the other guests.
4

Your room's amenities help you try out new sexual activities.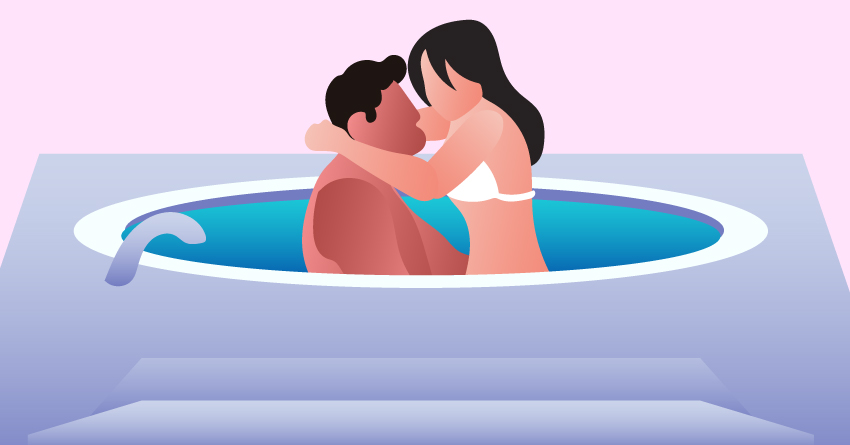 Another great thing about hotel sex is that most rooms have special couches, bathtubs, or other pieces of furniture that you can experiment with. You can try out different sex positions and sexual activities in these areas.
However, make sure to not leave a mess! Cleanup is a must after the deed; please respect the housekeeping staff and the next couple or family that would avail of your hotel room.
5

Being in a new environment simply excites your sensual senses!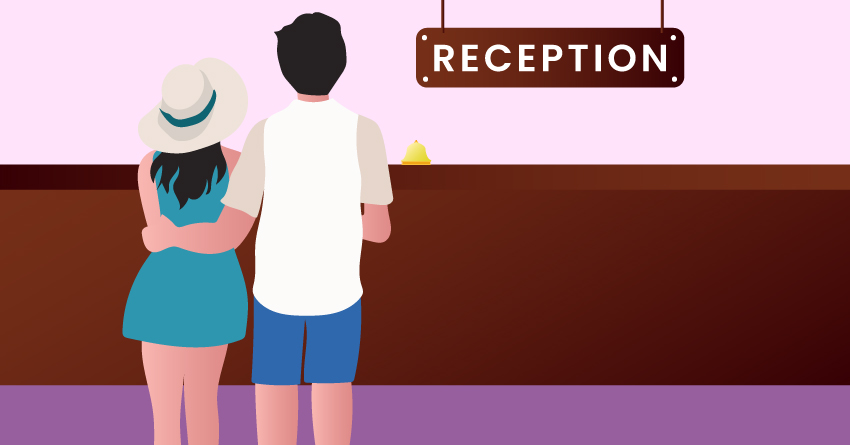 As we've mentioned earlier, being in a new place can excite the senses and release dopamine, the neurotransmitter that invokes feelings of pleasure and excitement. That's why if you want to spice things up in the bedroom, going to a new place, such as a hotel room, should be on top of your sexy to-do list.
Downsides of Hotel Sex
With the benefits above, you're probably enticed to book a room and have a steamy rendezvous with your partner. But before you do just that, you also have to consider the cons that come with hotel sex.
1

Getting a hotel room can be expensive.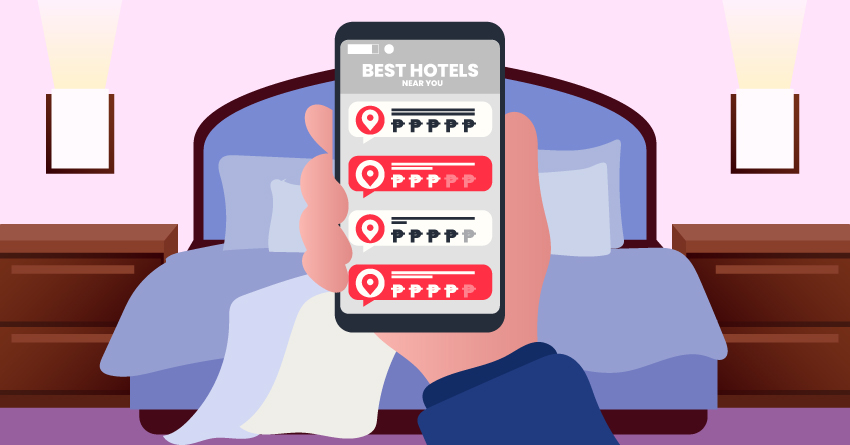 The major downside of hotel sex is the expenses that come with it. In the Philippines, a decent motel or hotel room may cost you at least Php 3000 (about $60) for a 24-hour stay. You may also end up dining at their in-house restaurants, which are a bit overpriced compared to other restaurants. There's also room service which can be super convenient but may also incur extra charges.
This is why before you book a hotel, make sure that you and your partner have enough money for it; having hotel sex with inadequate funds may increase your stress levels instead of decreasing them.
2

It can be very time-consuming for some people.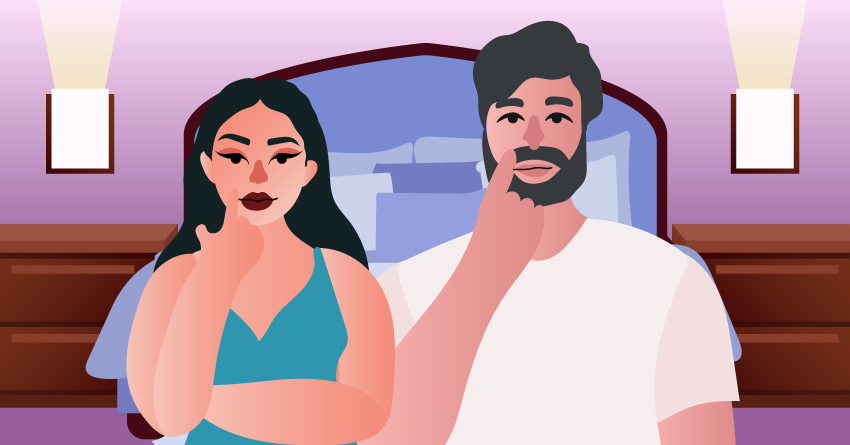 Another common downside of having hotel sex is that it requires ample time to book the room, drive to the hotel, and prepare before the deed. And if you have kids or other further responsibilities, you may need to spend time finding a babysitter or someone to help you with the tasks. It's not as convenient as having sex at home, wherein you can basically get naked and start doing the deed right there.
3

There may be tons of distractions.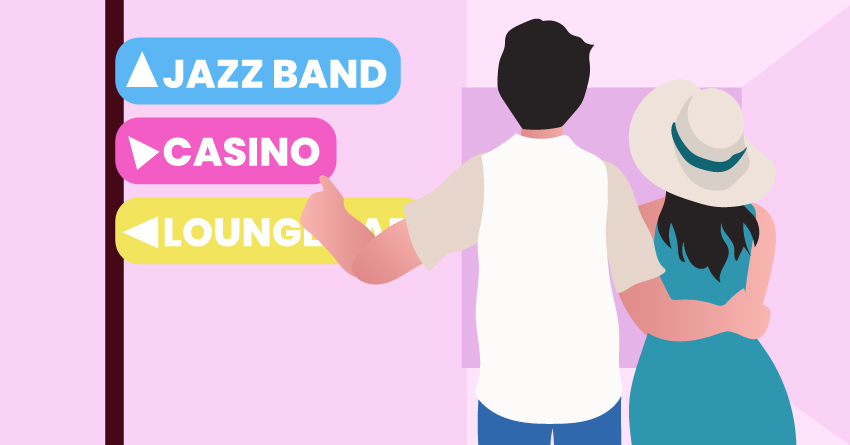 If you're going to a mid-range or high-end hotel, you'll be assured of world-class rooms and reliable customer service. However, these hotels have many exciting events that might distract you from doing the deed; you might find yourself more excited going to the featured jazz band on the lounge bar or joining the casino bonanza.
And if you'll be availing economy-rated hotels or motels, the walls may be thinner in the rooms, and you may end up getting distracted with the shenanigans on the other rooms.
Hotel Sex Tips
Now that you've learned about the pros and cons of hotel sex, let's proceed to the hotel sex tips! Here are some of the things you should do when booking a room for sensual plays.
1

Get into a reputable and well-reviewed hotel.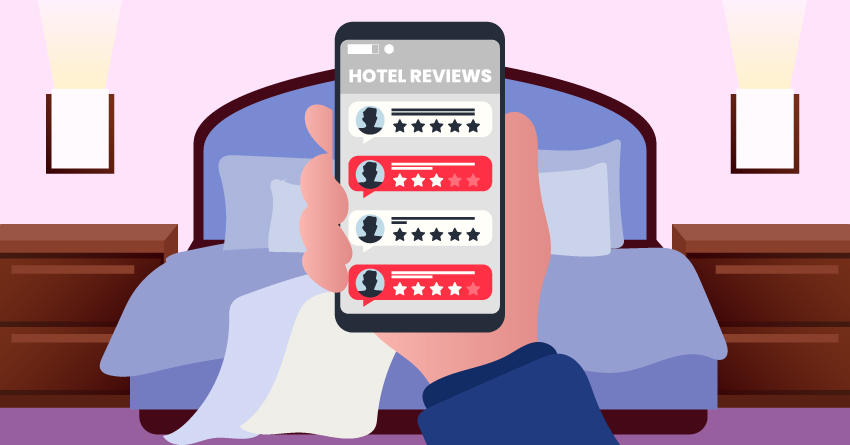 If you're booking a hotel, motel, or Airbnb room just to have a steamy sesh with your partner, make sure that you're getting a secure area.
We recommend reading reviews about the place before getting a room in it. If you see comments stating that the area is "sketchy" or that the customer service isn't as reliable, go elsewhere. Keep in mind, though, that a safer and more efficient hotel can cost a lot. So make sure you and your boo have enough moolah to splurge on.
Aside from getting a secured room, we also recommend going to a hotel or motel with themed rooms! If you love roleplaying, going into a room that shares your wild fantasy will surely help you get immersed in the act.
2

Meet up in the hotel lounge bar first.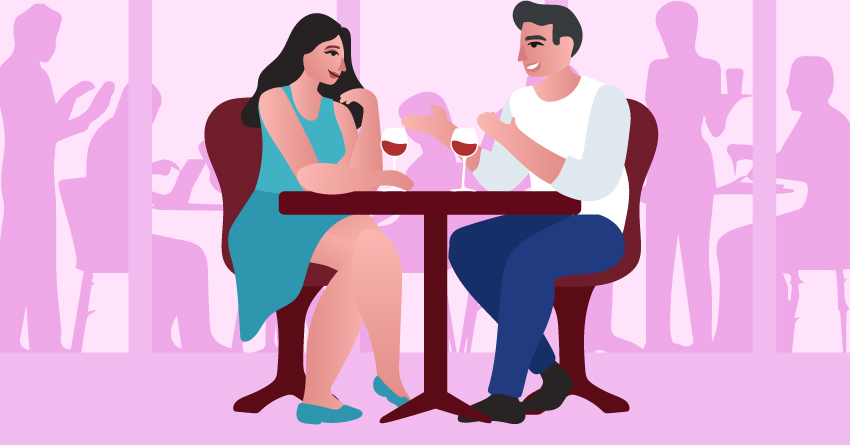 If you want to take your hotel sexcapades to the next level, we recommend trying this tip. Instead of entering the hotel together, go to the area separately, as if you're just meeting up for the first time.
After that, meet up at the hotel bar and spend some time with casual discussion and subtle cuddles; you can even do some sort of roleplay and pretend that you're strangers who just crossed paths on that bar. Once you've set up the sensual mood in the lounge, you can then continue the sultry fun in the hotel room.
3

Remove all possible distractions from the outside world.
This is one of the important hotel sex tips that you should abide by. Before heading to the hotel, make sure that you and your partner have ironed out all the responsibilities.
Take a work leave. Give your kids to your parents or get a babysitter. If you have a business, make sure that your employees are well-equipped and aware that you'll be taking time off. Once everything's set, go to the hotel, check-in, and then turn off the phones. In that way, you'll be able to enjoy the deed without neglecting your commitments.
4

Bring your own towel, sex toys, lube, and condoms.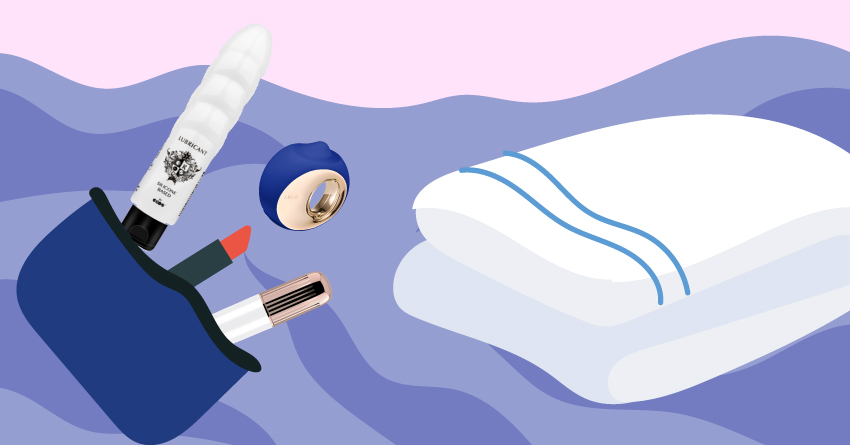 Since you'll be staying in the room most of the time, just pack light for your hotel trip. Make sure to prepare the sex essentials, though.
Don't forget to pack some towels to cover on the bedsheets or hotel furniture; you can also use them for cleanup. You also need to have water-based lubricants and condoms beforehand— the last thing you would want to do is go outside just to buy these items.
Lastly, spice up the night with sex toys! Depending on your preferences, bring a finger vibrator, mini vibrator, clit sucker, butt plug, anal beads, strap-on dildo, BDSM bed restraints, or other sex toys.
5

Hang the "Do Not Disturb" sign on the door.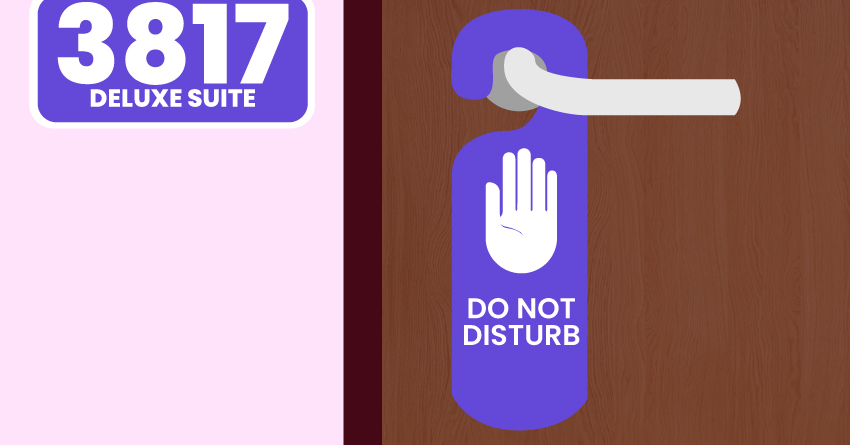 Here's one of the hotel sex tips that should definitely follow. Don't forget to hang the "Do Not Disturb" sign as this will ensure a seamless sexperience for you and your partner. Imagine someone knocking on your door at a crucial moment… what a bummer, right? So before starting the deed, attach that sign.
6

Dress for the part.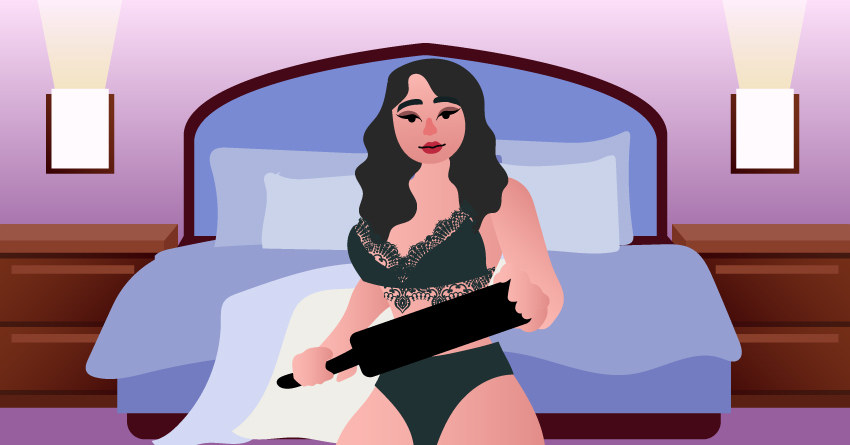 Consider hotel sex as a special time to bond with your significant other. This is why we recommend getting new lingeries before heading on your hotel trip. Both of you should dress for the part and make each other crave for one another.
If your partner has a specific fantasy in mind, you can also go for sexy costumes and have a steamy roleplaying session throughout the night.
7

Try roleplaying.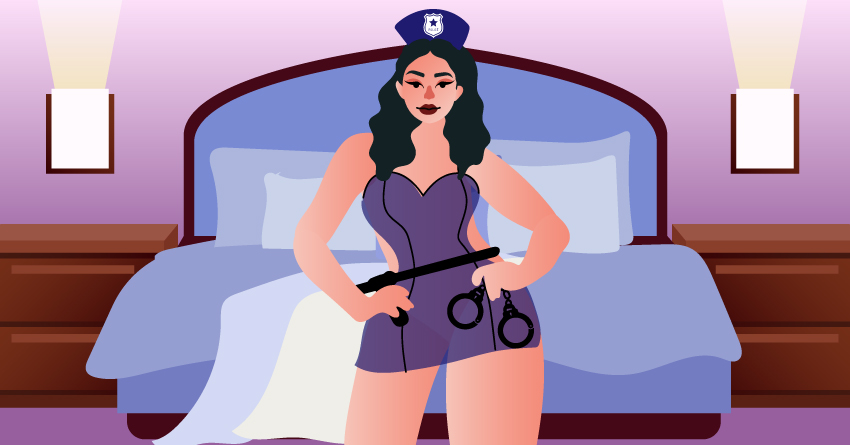 If you're not familiar with roleplaying, it's basically a sexual activity wherein both parties pretend to be another person and act upon sensual scenarios.
This kind of sexual play works best in new places as it lets the couple fully immerse themselves in the fantasy. That's why we recommend trying this activity when going to a hotel since it's a new location.
If you're interested in roleplaying in a hotel with your partner, just make sure that you have the sexy costumes and props for the scenario. To give the deed a kinky twist, you can also bring some BDSM sex toys, such as a tickler, bed restraint, or handcuffs.
8

Take advantage of your room's amenities.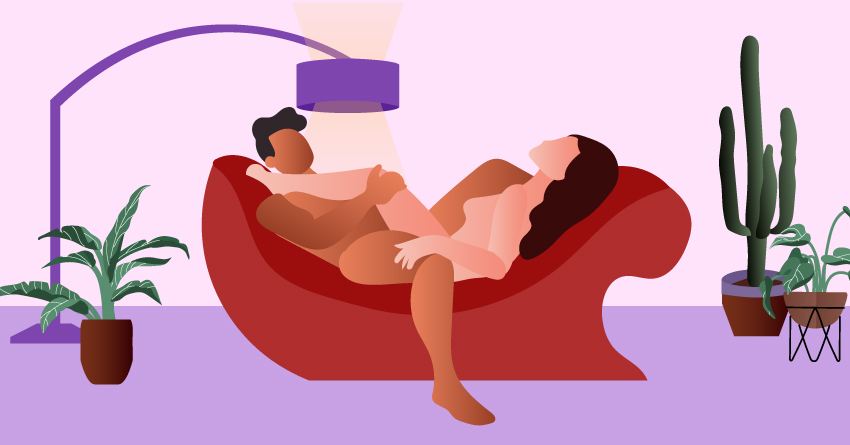 One of the benefits that hotel sex has is that the room usually comes with different pieces of furniture that you can sexually experiment with. Some rooms also have state-of-the-art showers and bathtubs.
With that, we recommend experimenting with different sex positions in these areas. Don't just focus on the bed; there's so much space to explore!
9

Sanitize the hotel furniture before and after the deed.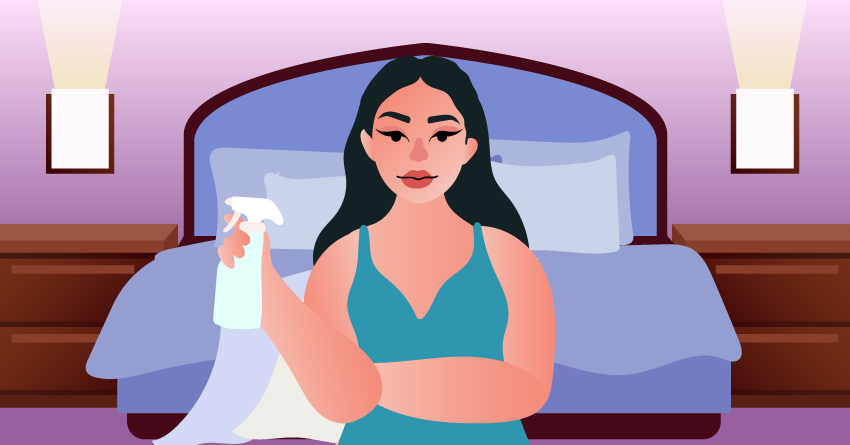 Here's one of the important hotel sex tips that you should take note of. Along with taking advantage of your room's amenities, you also need to ensure its cleanliness before proceeding to have sex.
Remember our tip above about bringing your own towels? Get those towels from the luggage and cover it up; don't just sit your naked butt on the table.
You also need to clean up the space that you've had sex with, use wet wipes and alcohol when doing so. Sanitizing the hotel furniture before and after sex protects you and your partner, as well as the next guests, from possible infections or irritations.
10

Try different sex positions.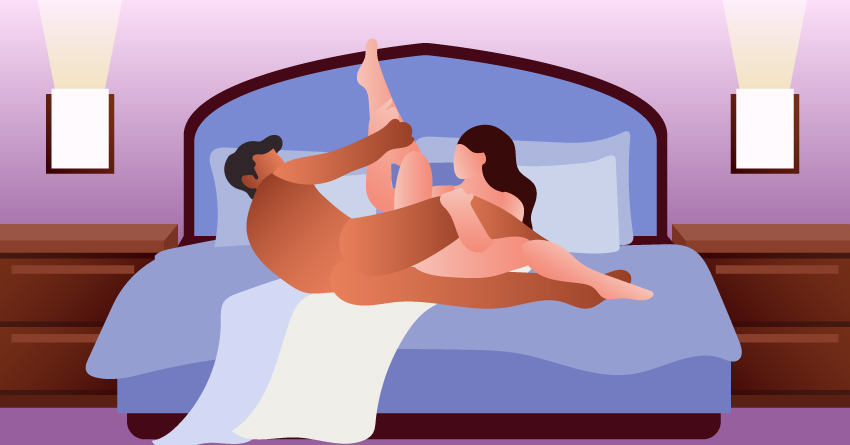 Being all alone with your partner in a hotel room gives you the freedom to experiment. Make the most out of it by trying out unconventional sex positions!
Enough with the usual doggy or missionary; just go for something new, and roll with it! Now, it doesn't have to be perfect, especially if you've just tried it for the first time— it's the effort that counts.
If you're wondering what kind of sex positions you should try in a hotel room, check out these guides below and find something that'll work for you and your partner.
11

Let go of all inhibitions!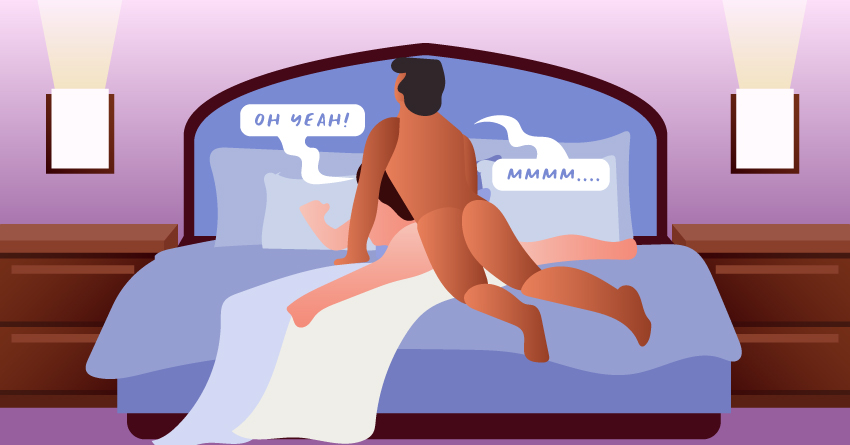 Here's one word that you should do when having hotel sex. Enjoy. That's it… that's the tip!
But seriously, though, hotel sex is a great way to get not only the orgasms that you deserve but also a great way to unwind and temporarily remove all your sexual inhibitions.
Remember that the other guests don't know you personally, so moan like it's your last! Not only that, but hotel beds are usually made with high-quality mattresses, so if you want your body to be bouncing while riding your partner, let go of all hesitations and take your partner on a wild ride!
12

Respect the other guests in the hotel.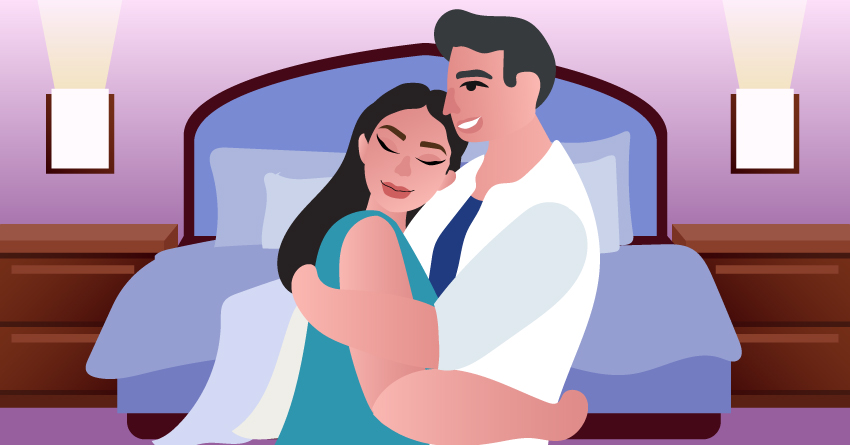 Here's one of the hotel sex tips that you should strictly follow. Remember that you can let go of your inhibitions without becoming a nuisance to other guests.
Moan, all you want, but don't start yelling in the middle of the night. Ride your partner like it's your last, but don't start making unnecessary bumping sounds on the walls. Unleash your exhibitionist self by having sex by the window, but don't just do it right on the terrace where everyone can see the action. Don't f*ck around in public spots, such as the pool or hotel park.
Keep in mind that there are still other guests at the hotel. These people paid the same amount as you to have a peaceful night with their partners or families.
13

Keep the sultry mood on with a sexy playlist.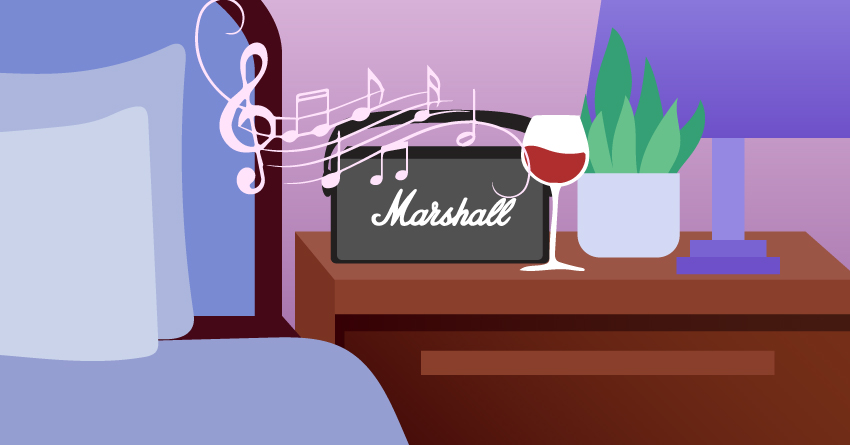 Let's say the hotel room you've booked unfortunately has thin walls, and there's a lot of shenanigans happening in the other rooms. You can still have a sensual time by using the speaker and playing some sexy tunes.
Now, don't go overboard with the volume, though, and just keep it enough to not hear the other guests. For sexy playlist ideas, you can check our Spotify profile, as we've got lots of fun playlists in there.
14

Get sensual even outside the hotel room.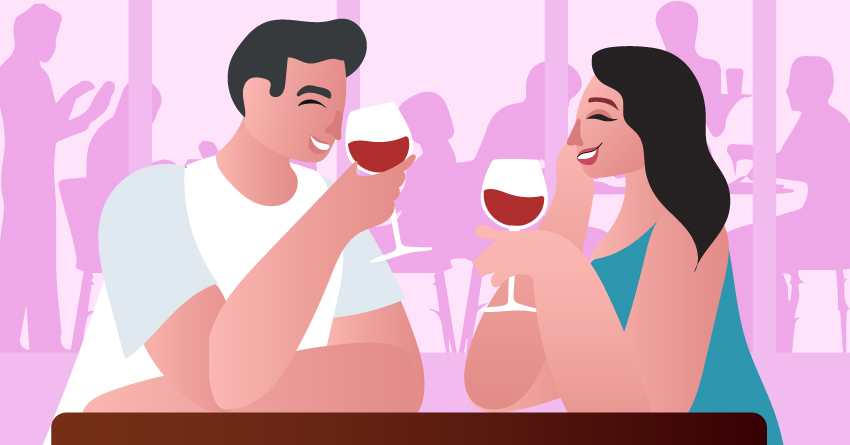 If you're done with all the sexplorations in the hotel room and want to do something sexy outside, there are ways to do that without being indecent from other guests. First, you can go to the hotel's nightclub or bar and just subtly cuddle or make out in the area.
Futhermore, you can also wear using an app-controlled wearable vibrator, butt plug, or cock ring and let your partner control the sex toy. Seeing your partner smirk as they increase and decrease the vibration intensities will surely take over the edge!
15

Leave a good tip for the cleaning staff.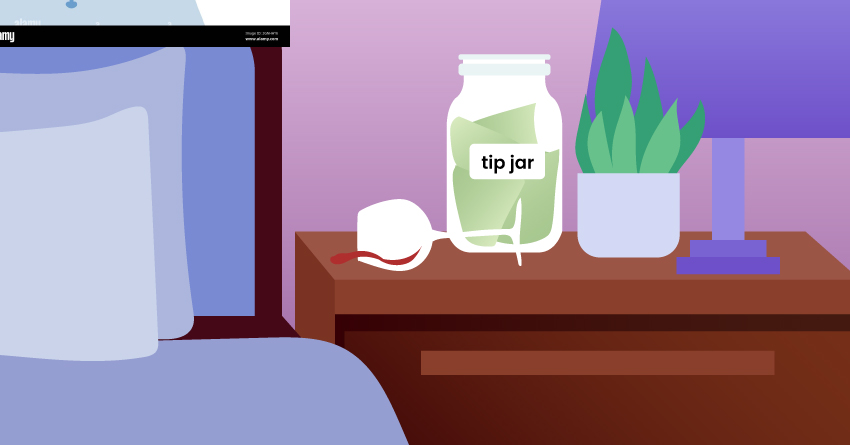 Since you and your partner are gonna make a loooot of mess, make sure to give a good tip for that staff who'll be cleaning the room. Moreover, don't forget to put all the lube bottles, condom wrappers, and other trash in the bin. Having wild sex shouldn't stop you from being a decent hotel guest.
Hotel Sex Essentials
As you've learned about the must-follow hotel sex tips, you're now ready to venture out and have a steamy staycation with your boo! But before you start booking a room and packing your bags, here are some highly-recommended essentials that'll make your sexperience better and more comfortable!
Takeaway
Hotel sex can definitely spice up a regular sexual routine. Not only you'll be able to escape from the day-to-day stress, but you'll also get to experiment with different sexual activities, thanks to the amenities available in the midrange and high-end hotels.
However, you need to keep in mind these hotel sex tips that we've listed above. Remember that even though you have the freedom to do whatever you want in a hotel room, you also need to consider other guests. After all, they're paying the same amount as you do, so let them enjoy their vacay, too.
For more guides like this hotel sex tips guide, click this page right here. We hope that you'll have a blast on your upcoming vacation or staycation. Enjoy!