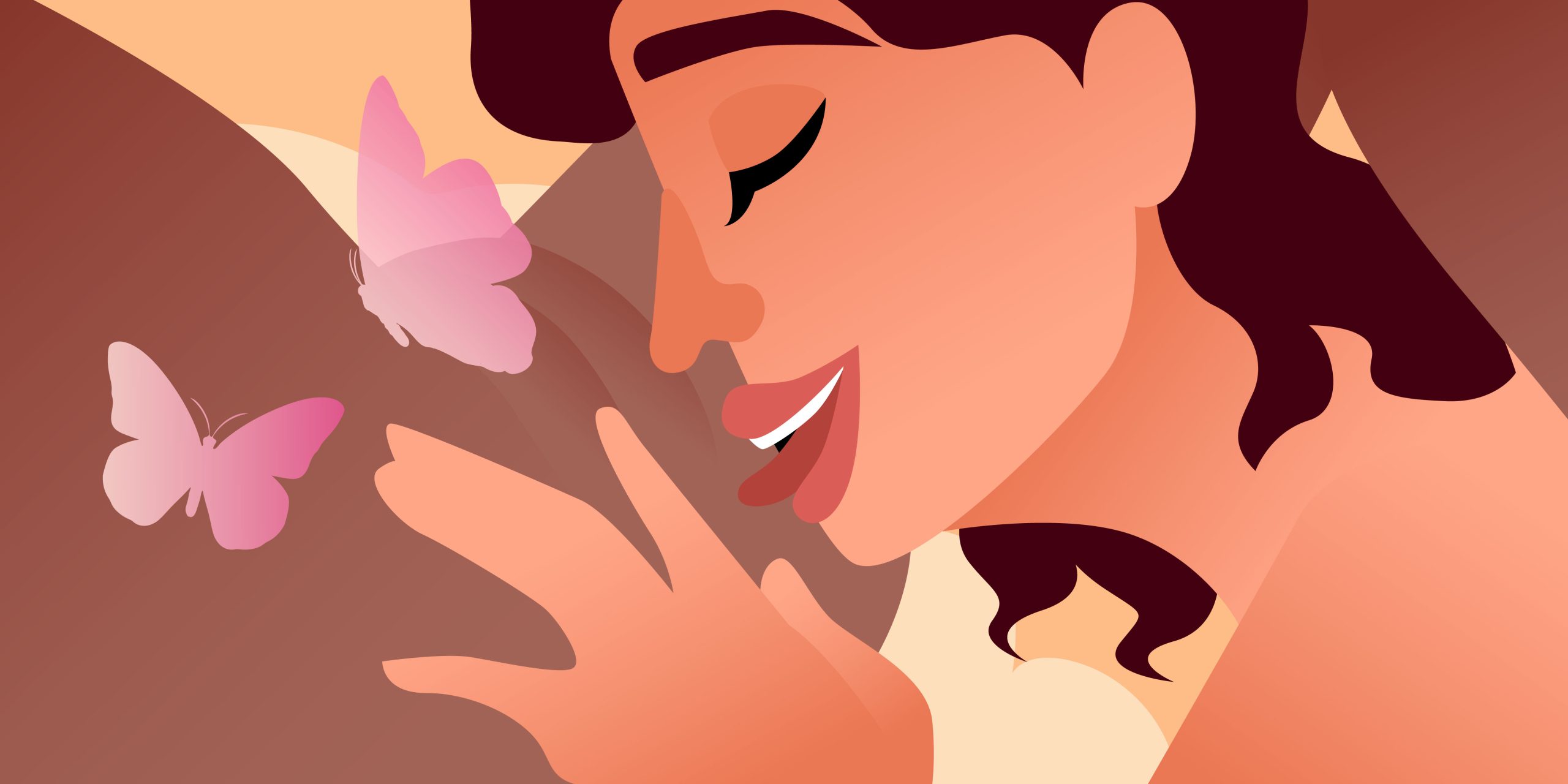 Nothing feels more empowering and thrilling than having someone go down on you, ready to satisfy your needs. Whether as foreplay or the main event, oral sex is always a good way to start. However, it can also be a hit or miss for vulva owners especially.
There are two reasons behind this: either your partner doesn't know your body well enough, or they don't communicate enough with you to know what makes you feel good and only do what they know. Trusting their gut, but completely missing you in the equation.
Well, that shouldn't be the case.
Since then, oral sex has been something you've probably been turning down because of those bad experiences. But now, we're going to change that. Let us introduce to you the immaculate sex technique, Venus Butterfly.
Learn more about the divine technique, its benefits, and how to properly act it out for your future oral sexcapades.
What is the Venus Butterfly?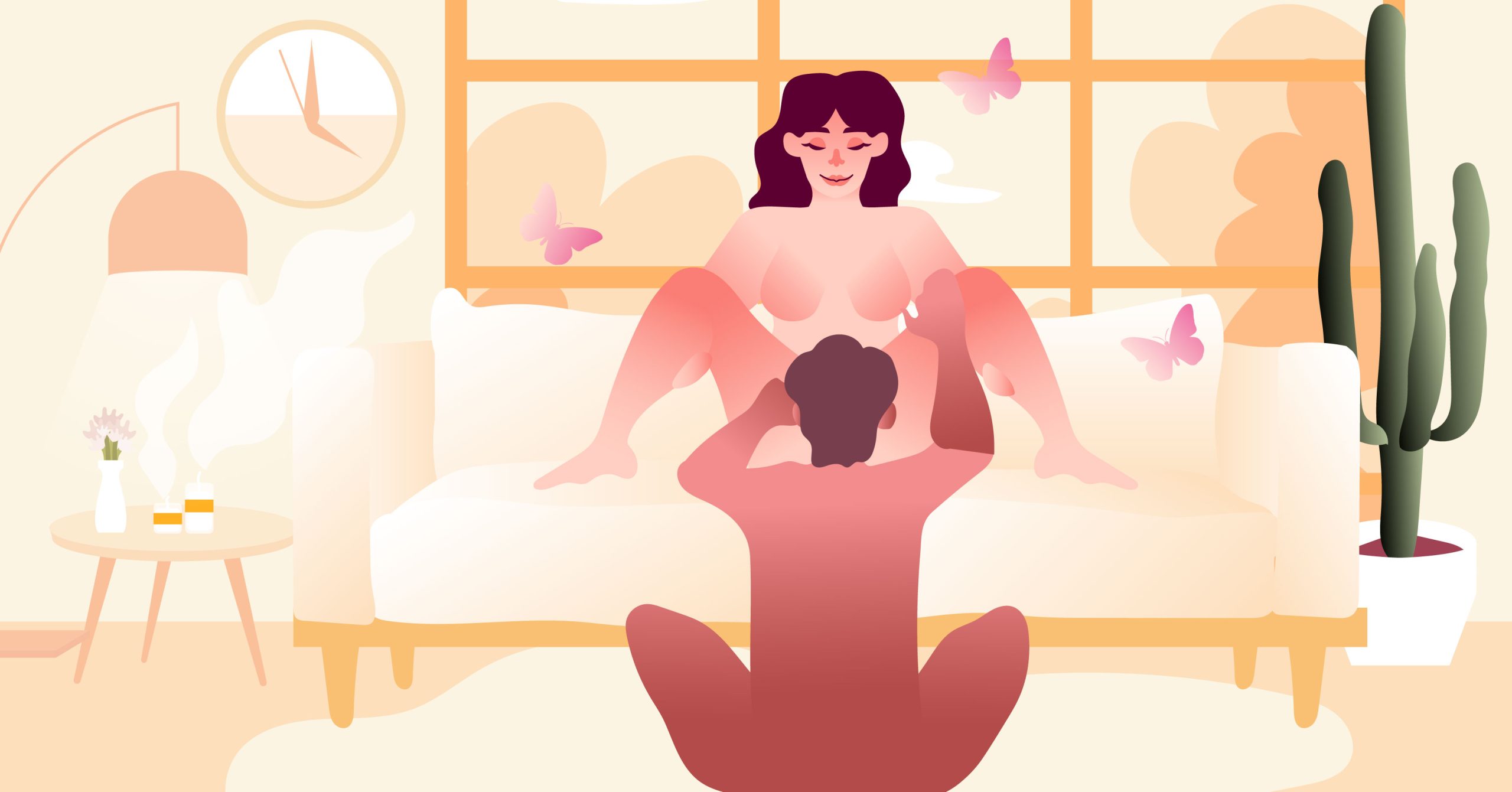 Sexpert Shanna Douglas through Cosmopolitan defined the Venus Butterfly as:
"A sex technique that involves cunnilingus (clitoris stimulation) and penetration through a sex toy or your partner's fingers."
In other words, you're hitting two birds (of pleasure) with one stone here! However, being in the moment and enjoying each step of the way of this sexual journey makes the experience more intimate. No rush, taking breaks, just going with the flow, almost similar to tantric sex. Edging is also involved, wherein you can be on the brink of an o, only for your partner to step back (maybe with a smirk) and slow down their pace.
Doesn't that sound hot? It's almost like a love letter to your vulva because all that pleasure will be directed to them by another person, wherein you can put masturbation aside in the meantime. It's about time we reignite any dead sparks for oral sex due to any bad experiences we had in the past, not wanting to get in touch with disappointment when it's offered on the table.
And like a butterfly, expect your legs to spread as wide as the beautiful insect's wings. Because my dear, as you give your partner full access to your most sensitive area, the o's you'll emit from your lips will just be as beautiful as you unravel in all those gratifying sensations down there.
Why Vulva Owners Like the Venus Butterfly
We may have shared a teaser of what makes the Venus Butterfly quite the experience for vulva owners, but let's dive deeper into its benefits through this section below..
1
You'll experience a blended orgasm.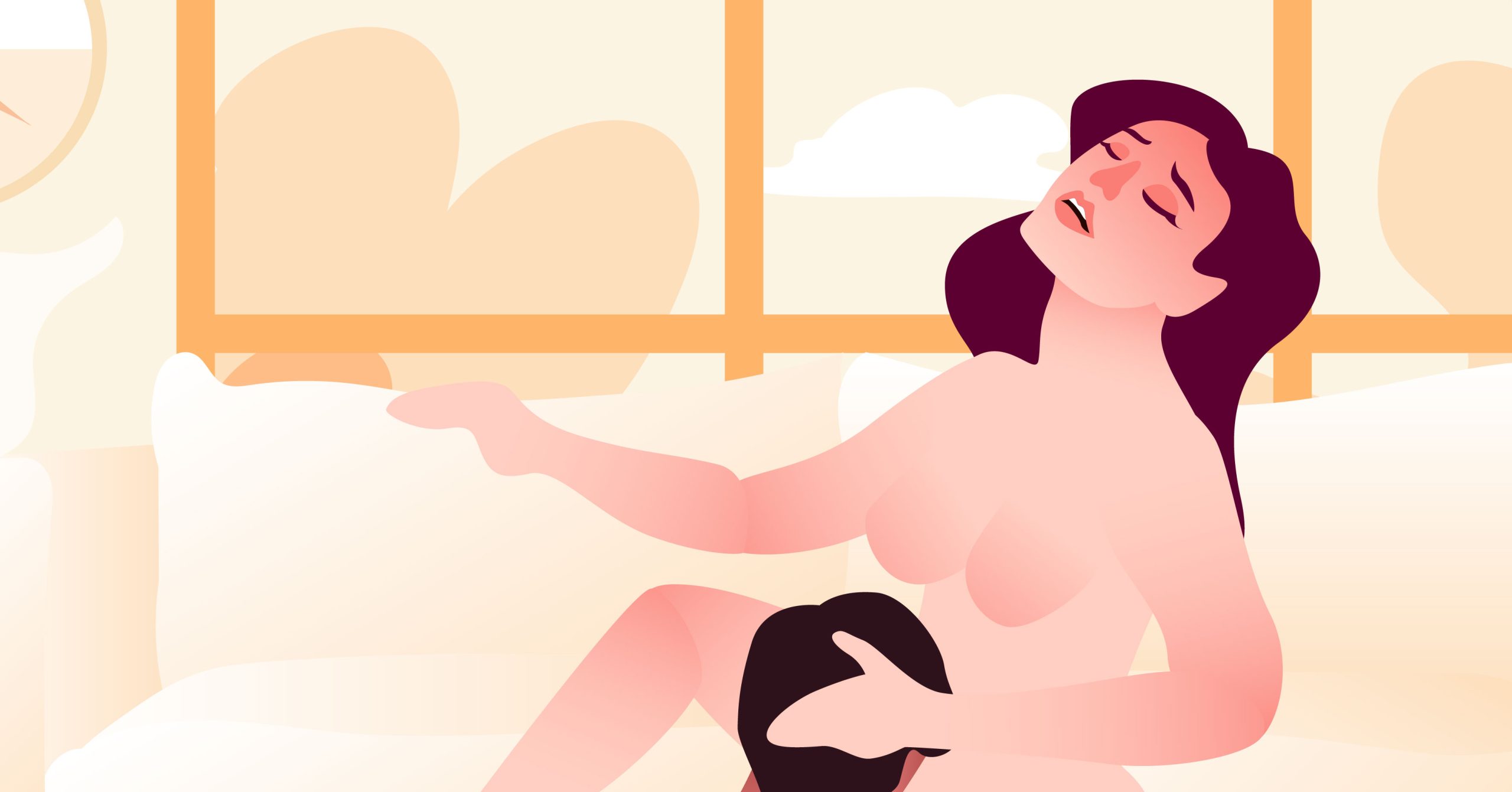 When you and your partner engage in the Venus Butterfly technique, you're not just hitting one orgasm. But you're hitting two at the same time! That's what you can a blended orgasm, which is defined by Healthline as "two simultaneous orgasms that tend to result in a more intense, full-body response."
Those two orgasms are the clitoral and vaginal (or G-spot) orgasms respectively. Stimulating together, this can trigger mimic convulsion to female ejaculation (squirting). But individually, their sensations vary. For clitoral, you can feel it tingle your skin and brain. For vaginal (g-spot), you'll feel your vaginal walls pulse around whatever object penetrates it.
Each blended orgasm still differs per person, yet the sensations are almost world-stopping. So if you think you like a challenge, the Venus Butterfly is one way to start.
2
Major clit care!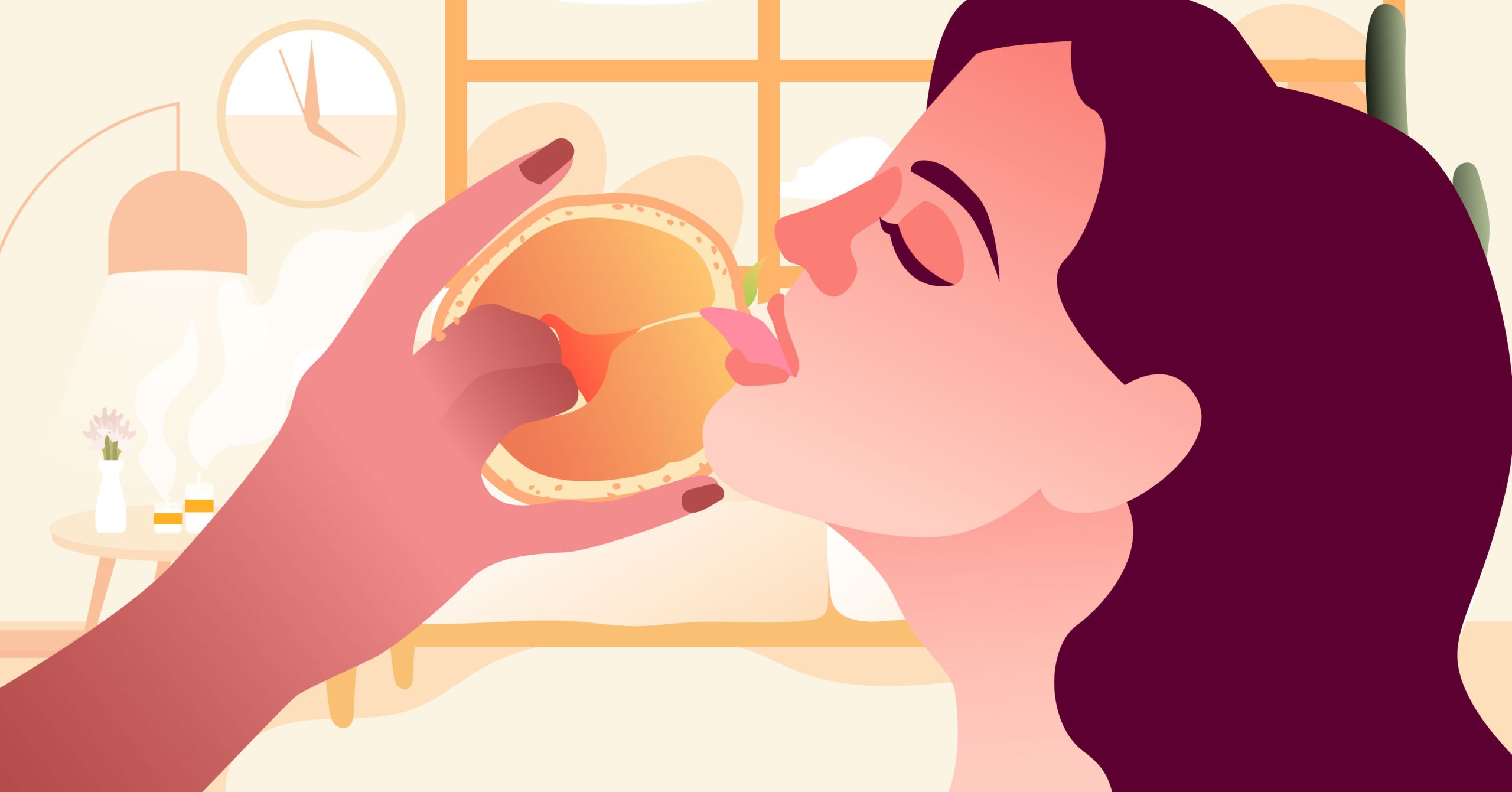 Up until this day, some people still struggle to find the clit. When the vulva owner helps them out, they can refuse and end up "pleasuring" something else. Yeah, that's my skin, dude. Then in the cases where they do find the clit, they can't please it right. Mind you, 75% of women rely on clitoral stimulation to reach an orgasm.
For any ladies or vulva owners in an oral sex slump, you may want to send this guide to your partner. That way, they can understand your body and pleasure more and get you to wherever level of pleasure you want to be and feel. 
No more faking the finding of the bean, and yes to giving it some affectionate licking, kissing, vacuuming, sucking… and the list goes on for anyone down for cunnilingus.
3
It boosts their confidence levels.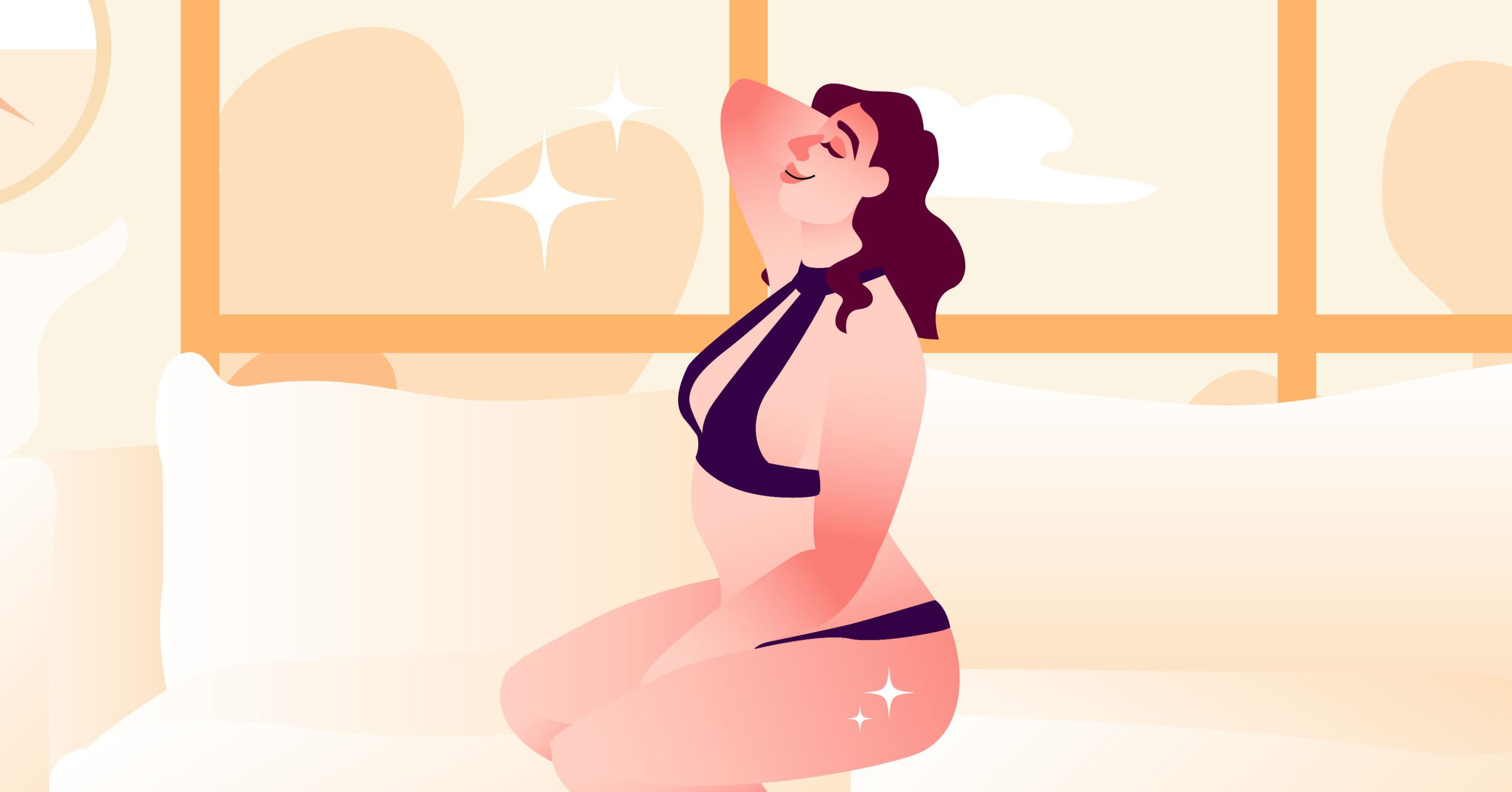 The Venus Butterfly is centered on female or vulva-owner pleasure. It's like a party; you're the celebrant receiving all these gifts. You are the main character in this technique, and your partner will make sure to give you the time of your life.
As much as the venus butterfly gives so much empowerment, we're not saying this is the only way to feel confident in sex. But having someone so focused on pleasuring your sweetest spots can take us out of our bubble. Gaining a positive mind is key to having fun sex, the actual deed or oral.
4
All kinds of couples can do it.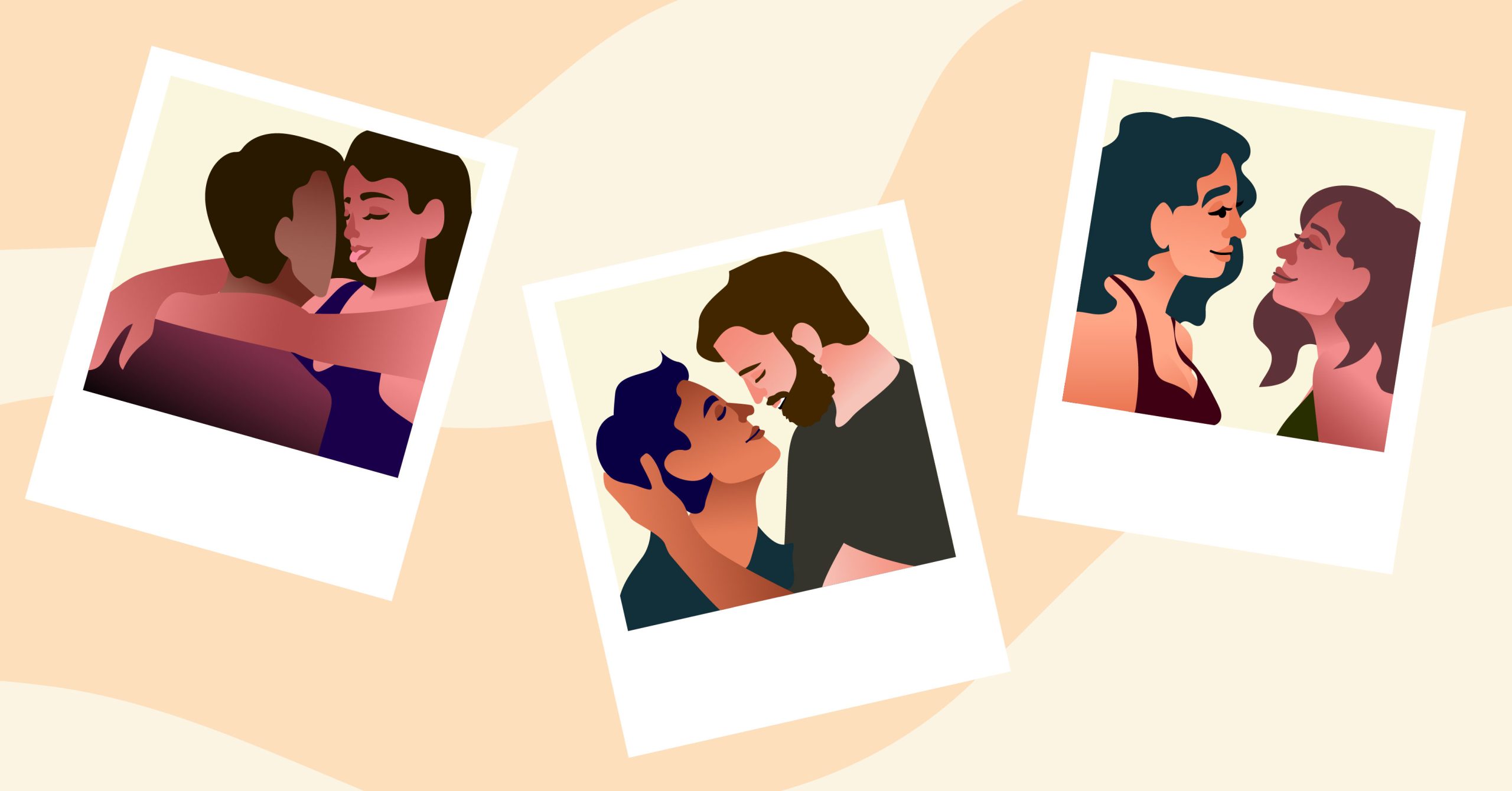 The Venus Butterfly technique is quite inclusive. Either opposite or same-sex couples can partake in the heavenly experience. The key point is having a vulva area to engage in cunnilingus and g-spot stimulation.
5
So much for creativity and variation!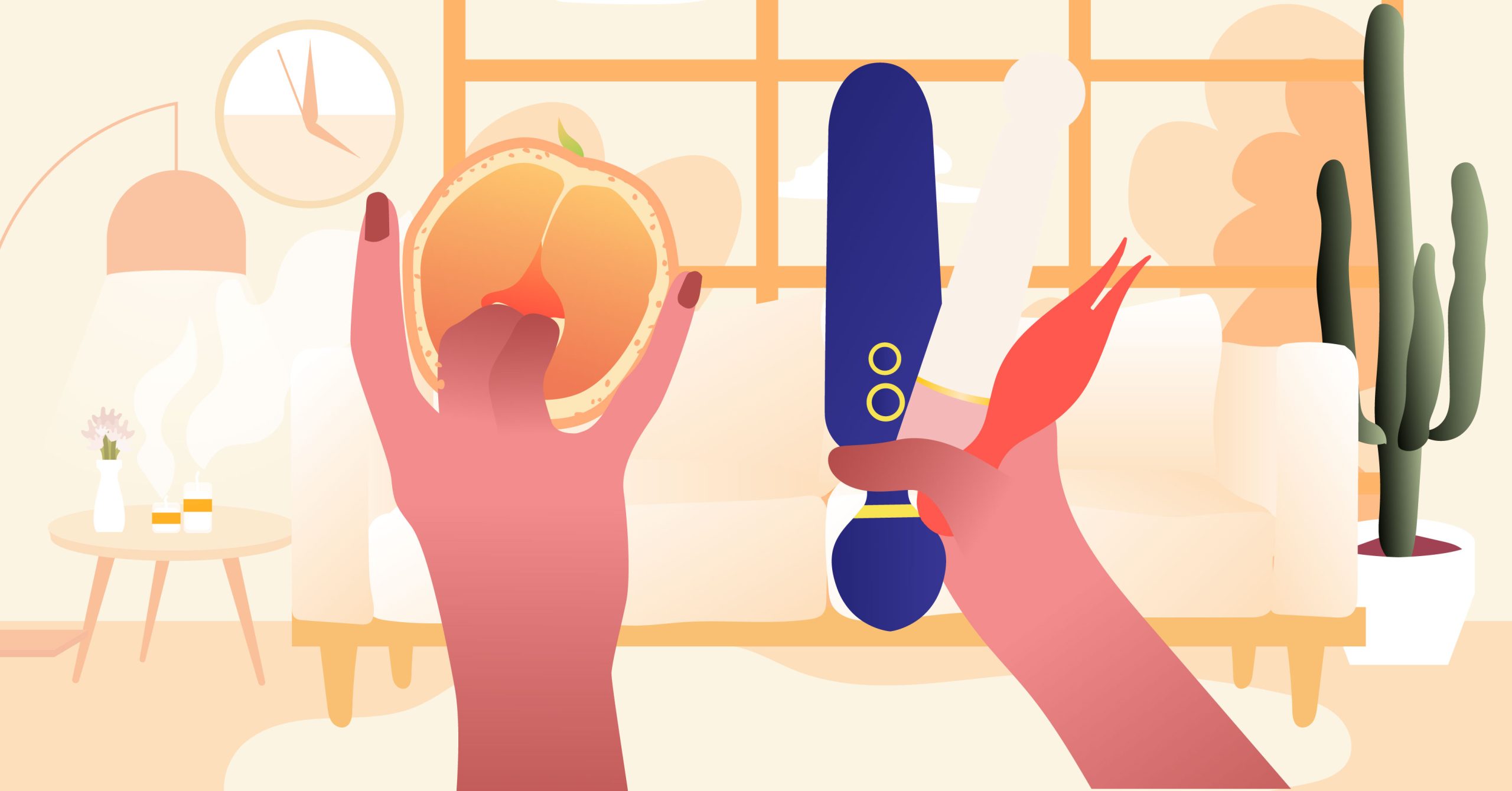 The common type of the Venus Butterfly may be spreading your legs apart while lying down on the bed, having your partner devour as you please. However, you can change it whenever you want. Maybe you can incorporate sex toys to please your clitoris while your partner can dart their tongue or fingers inside you.
Trying this technique on the kitchen counter when you're too impatient to go to the bedroom is a sexy suggestion, especially when your partner is kneeling on the ground for you and (tr)eating you like a queen.
Or how about standing up, leaning against the wall while your partner only uses toys to make you feel good? All they do is control your pleasure and deny numerous orgasms to edge you.
These ideas are only part of a huge roster of the venus butterfly technique. You can go absolutely bonkers (while boundaries are discussed and remain intact the whole time) and try new things that make you and your partner enjoy oral sex on both the giving and receiving sides.
Ways to Do the Venus Butterfly
Speaking of variations in the previous section, there are various ways to practice this technique with your partner. Keep reading to know more and see which suits your interests the most.
1
Fingers – Mouth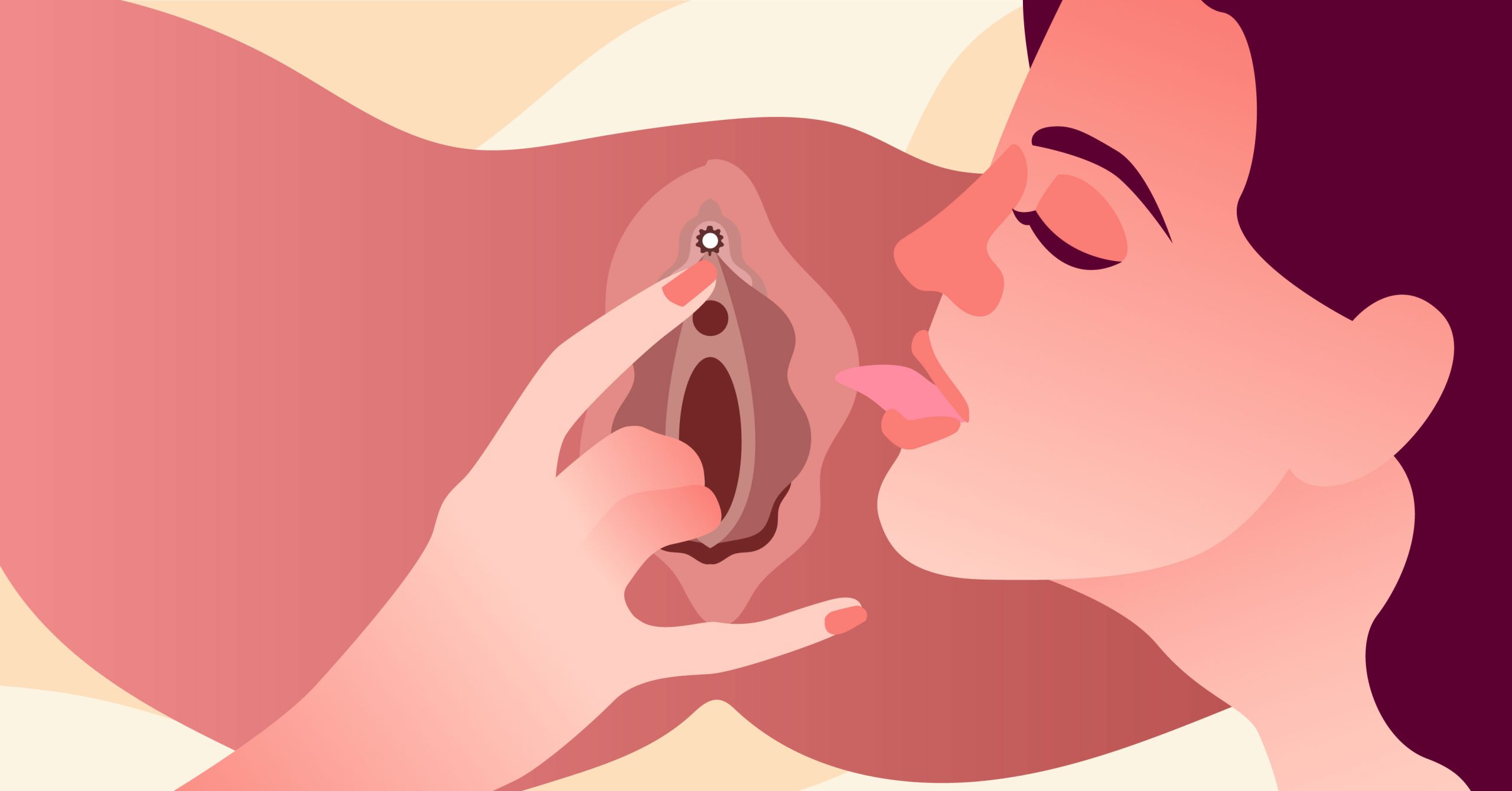 All body-ody-ody! The giver can suction their lips over the receiver's clitoris while penetrating the latter's vagina with their fingers. It can also go vice versa as the giver darts their tongue inside the receiver's vagina as deep as they can and lick the slit while their hand palms over their clit.  They can also flick the bean with their index finger or pinch it with their thumb and index.
2
Mouth – Toy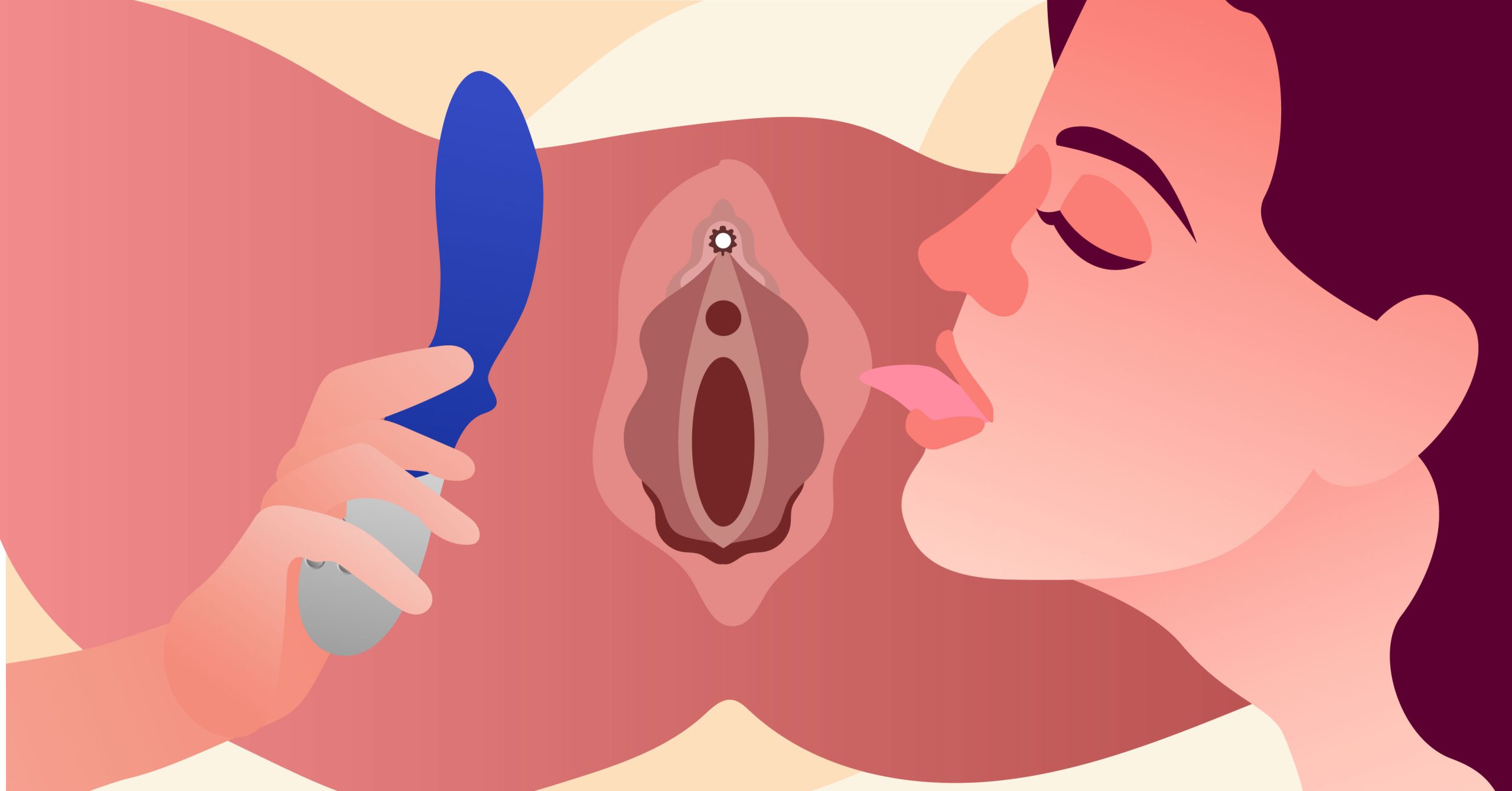 A mix of both partners in crime! IYCMI, sex toys are partners, not enemies in sex. You can use your mouth over the clitoris while a toy catered to g-spot stimulation can be inserted. You can also lick your partner's slit while either a g-spot or clitoral-stimulated toy pleasures your partner's magic button.
3
Fingers – Toy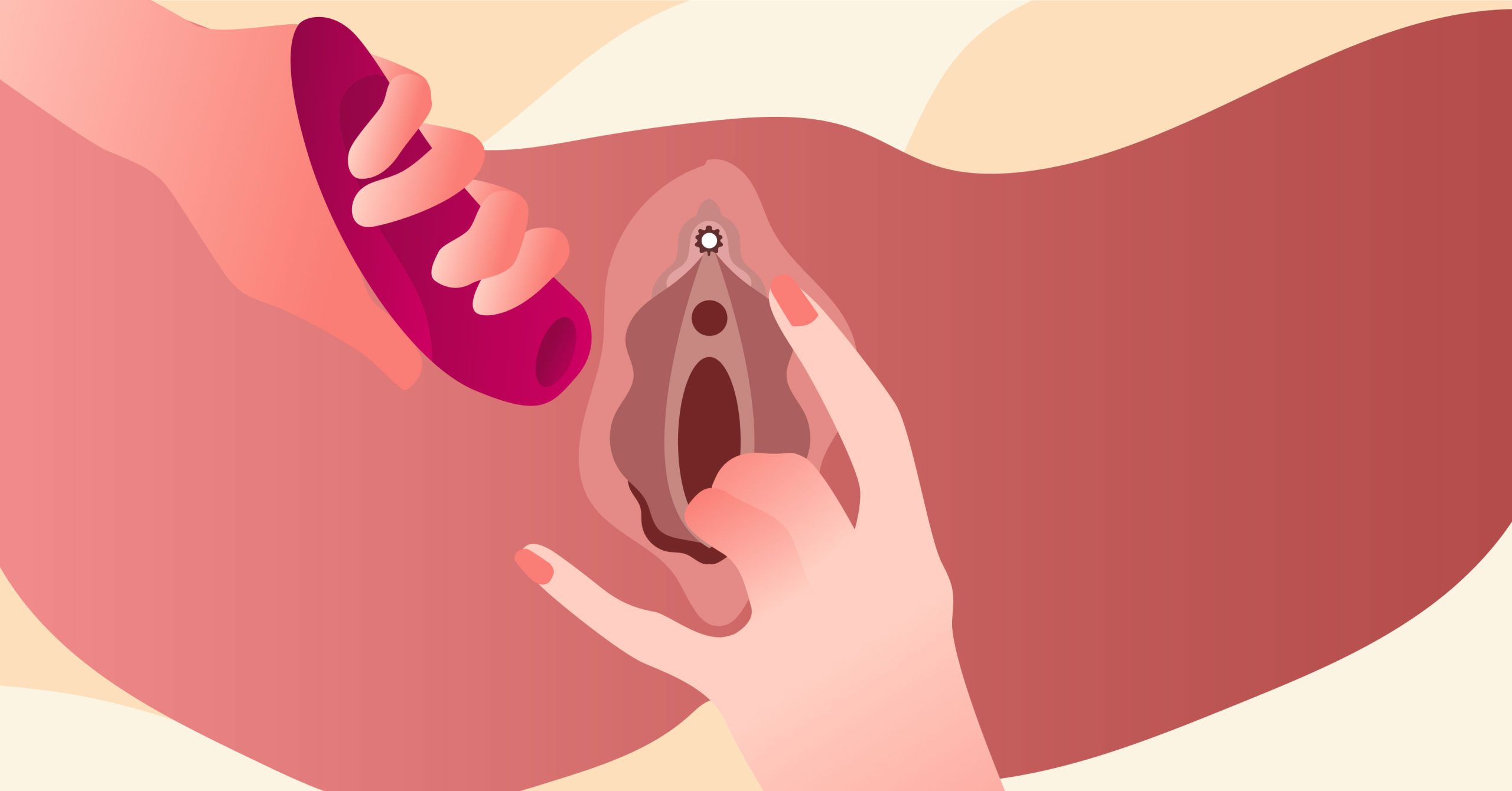 Time to get hands-on! Your fingers can toy and thrust in and out of your partner while a sex toy stimulates the clitoris. In another scenario, a sex toy can do the internal penetration while your fingers rub, flick, pinch, or other similar actions to send pleasure down the receiver's spine.
4
Sex Toys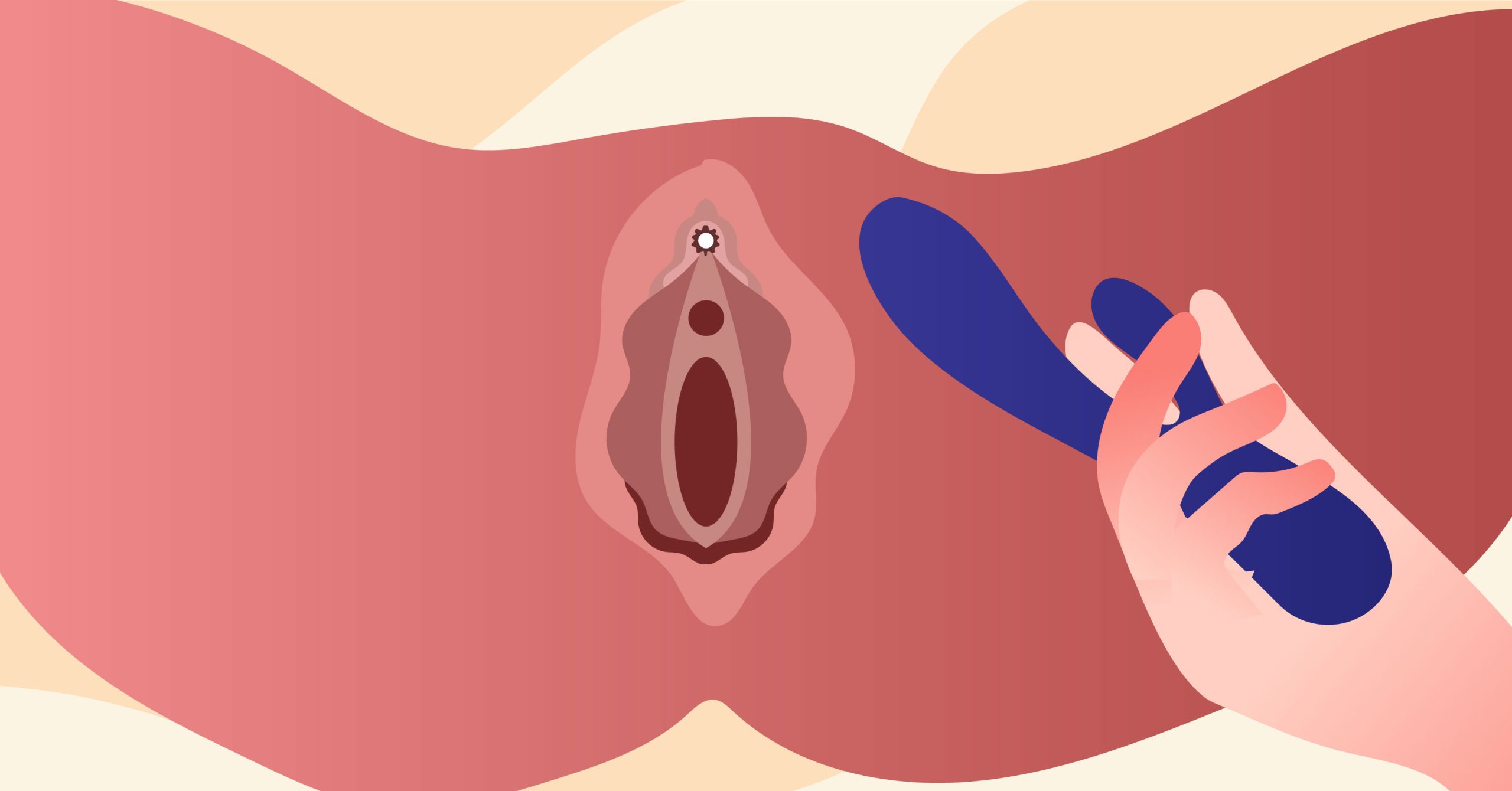 Get playful and adventurous here! As the giver, take full control of the receiver's enjoyment and pleasure by incorporating various toys. You may be taking a step back physically, yet you monitor the speed of these toys and even add dirty talk to further be assertive on your partner.
Venus Butterfly Sex Positions
Now how can I get into position for this technique? We have a few suggestions of sex positions down below when intrigued to give into the Venus Butterfly technique.
1
Flat on the bed
Or any soft cushion, really. If you're the receiver, either lay yourself down or let your partner do all the intimate care as they prepare you for this heated session. Spread your legs as wide as possible, allowing the giver to slide through. You can place your hands on the side, your chest, or their hair as they start pleasuring you.
2
Standing up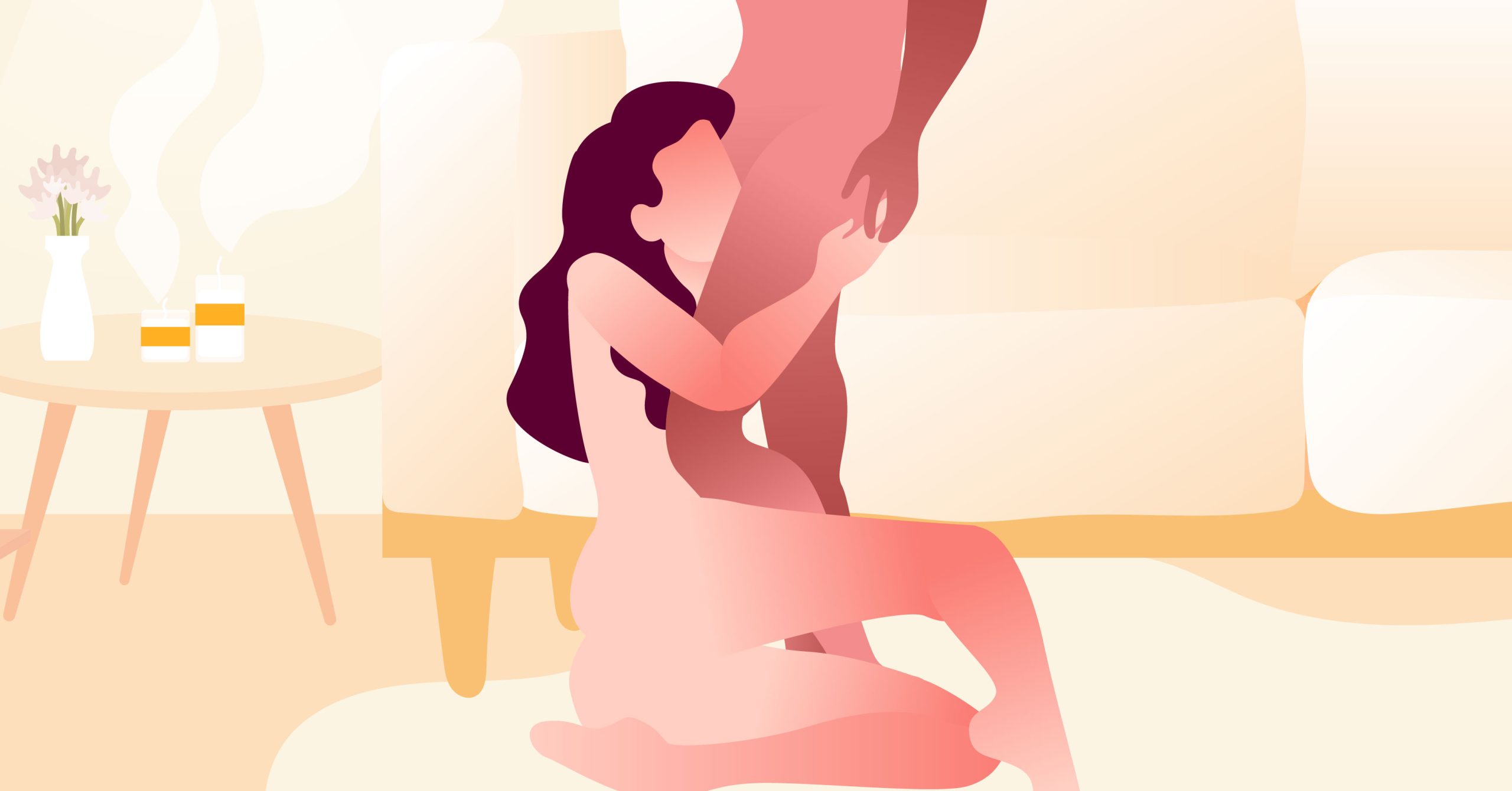 If you're certain that your legs are strong enough for any kind of standing sex, give this position a shot. If you're the receiver, plant your entire body preferably on a wall behind you to keep you stable. Meanwhile, the giver shall be on the knees. They'll part your legs to accommodate their shoulders, placing a leg or both behind them. Hold on tight to the wall, or keep your core right as they dive right into you.
3
Seated Down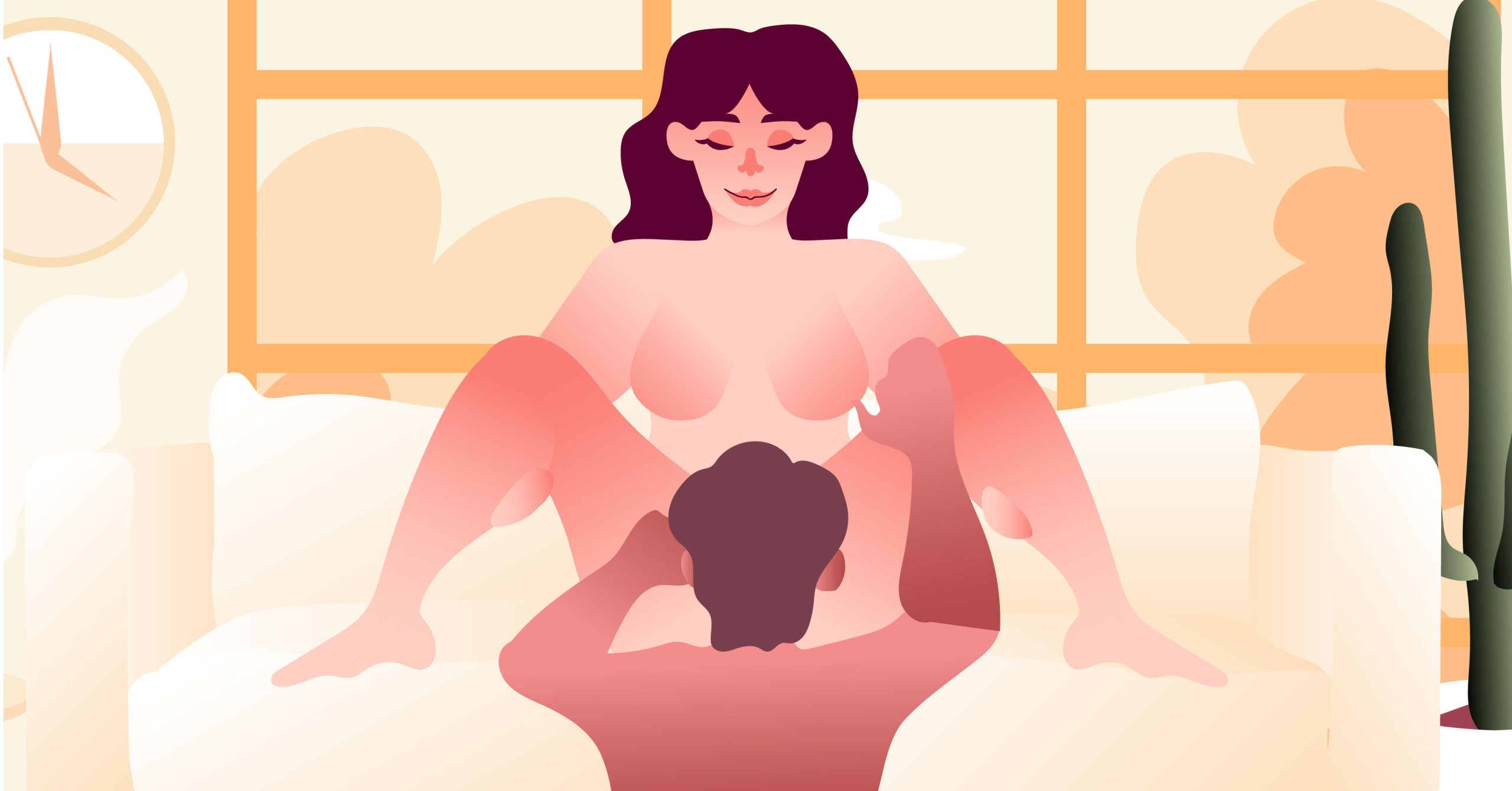 Wanna settle somewhere in between? Take a seat anywhere, then open your legs wide for your partner to crawl right in. Let them hook your legs around their shoulders as their mouth, fingers, or sex toys pulls you in for numerous almost-o's and then onto toe-curling climaxes you'll never forget.
How to Do The Venus Butterfly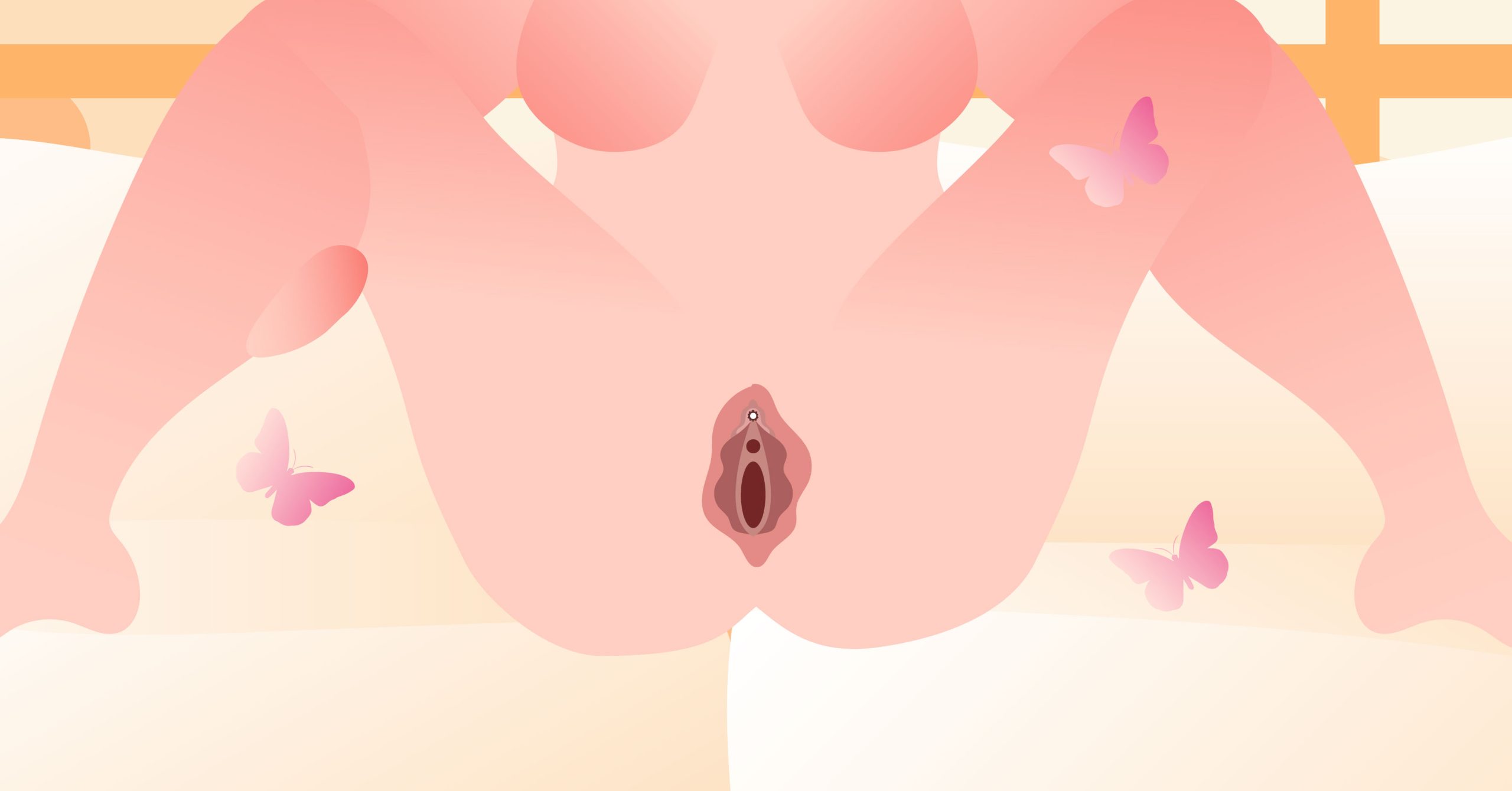 Ready for the breakdown on how to put the Venus Butterfly into action? Browse through this section for a detailed step-by-step guide on how to do this technique.
Start out with kissing and gentle caresses around each other's bodies. Take your time here.

Whether in bed, standing up, or kneeling down, the giver shall spread the receiver's legs open to make space for themselves.

Be the one to slowly remove the receiving partner's undergarments, especially their underwear.

Feel free to tease a bit with mischievous eye contact, dirty talk, or trailing kisses down the legs and inner thighs.

When the receiving partner is fully naked (and definitely aroused), spread their leg wider and find their clitoris.

Pull back the clitoral hood to get a clearer view of their special nub, and start with a mix of short and long strokes of your tongue, fingers, or sex toys.

Listen to their body language. If they feel almost on the edge, let go from their clitoris and move to their entire vagina. Pleasure them with the same tongue, fingers, or toy from the clitoris to ease their minds from the orgasm denial. At least they'll still feel sensations down there.

Once they've caught their breath, return to their clitoris and repeat your ministrations from earlier.

In between making their clitoris feel good, communicate with them if they're ready for a finger or toy to slip inside them. If they are, slowly enter inside of them and tap or curl their g-spot. Continue these new ministrations while pleasuring their nub.

If all goes well in working on their clitoris and g-spot, the receiving partner is bound for a toe-curling round of orgasms in one go. Cup their entire vulva area when they do as it relaxes them into their orgasms when they wash over them.
Tips on How to Safely Do the Venus Butterfly
By this time, you're ecstatic to hop your seat, call your partner, and treat your vulva area with some lovely eating, licking, and the like! But first, safety must be a priority. In this section, we'll share our top picks to ensure your experience with the Venus Butterfly technique is fun and safe.
1
Be in constant communication.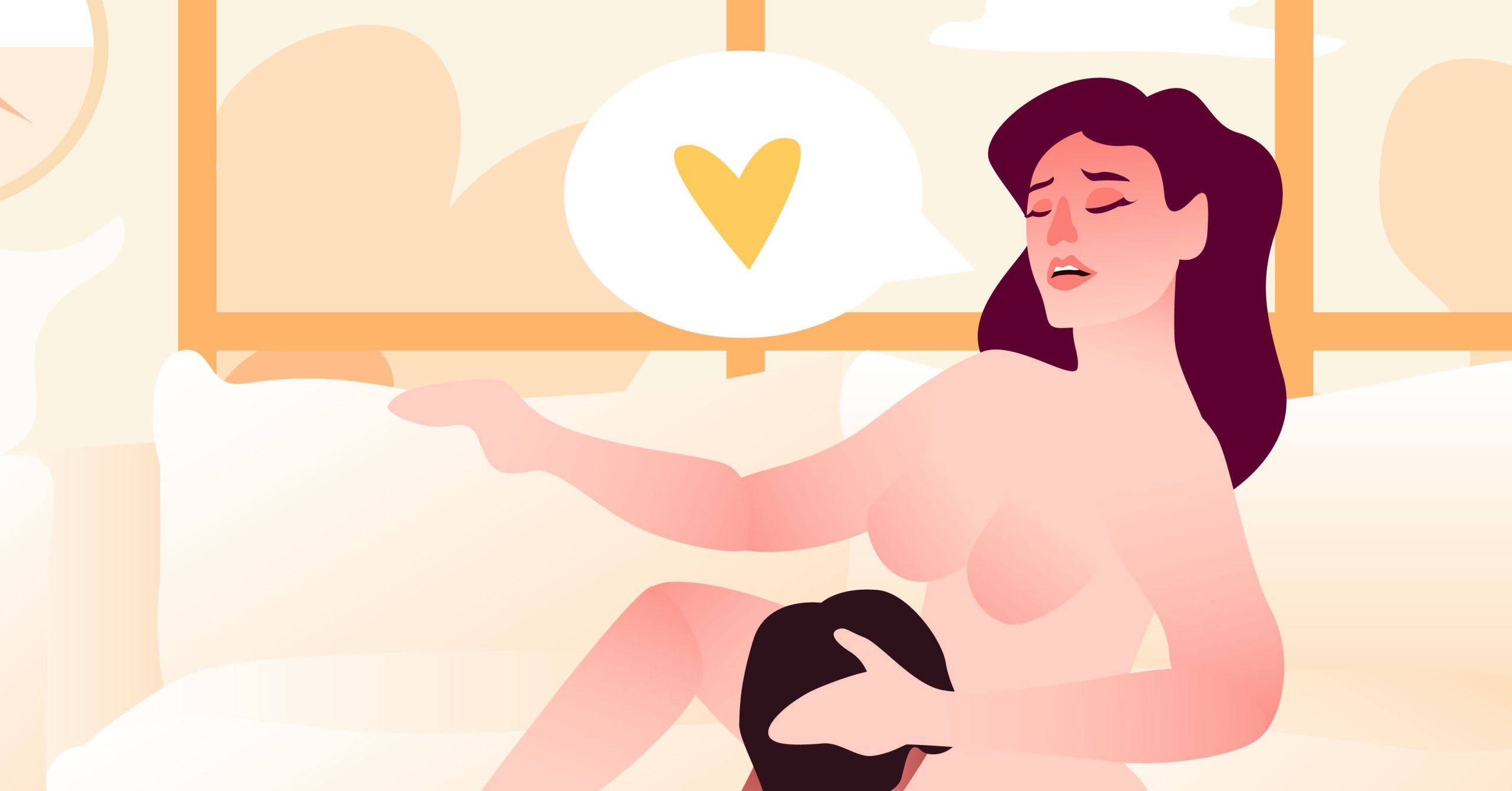 Before, during, and after doing this technique, you must always be attentive and check in with each other.
Before trying the Venus Butterfly, discuss when and where you want to do it. In the bed? Couch? Tonight? Tomorrow? If you have any other questions under that light, ask each other right away.
During the act, observe if you like the pace of things if you're the receiver. If you want it rougher and faster, verbalize it. This also applies if you want it slower and more sensual. If you're the giver, make it playful by teasing and bringing them closer to their peak, then let go for their nub. As they whine, coo them in dirty talk before diving into them again. But at the right time, make them come as many times as they deserve or until someone gets tired.
After the act, give each other feedback as you clean each other up. It's included in the aftercare package to tell each other what you liked and what you didn't. That way, the feedback will be applied in the next sessions, which will be better than the last.
2
Set the mood.
Setting the mood before the deed varies per couple, who have their own quirks and traditions. It can be through lighting some candles, playing sensual music, and talking about your day, among many others. The takeaway here is that letting into your sex-crazed selves right away lessens the excitement of things. By setting the mood right in your own ways, the build-up of things is gradual yet smoother. It'll make the transition to sex better and more sensual.
3
Maximize foreplay.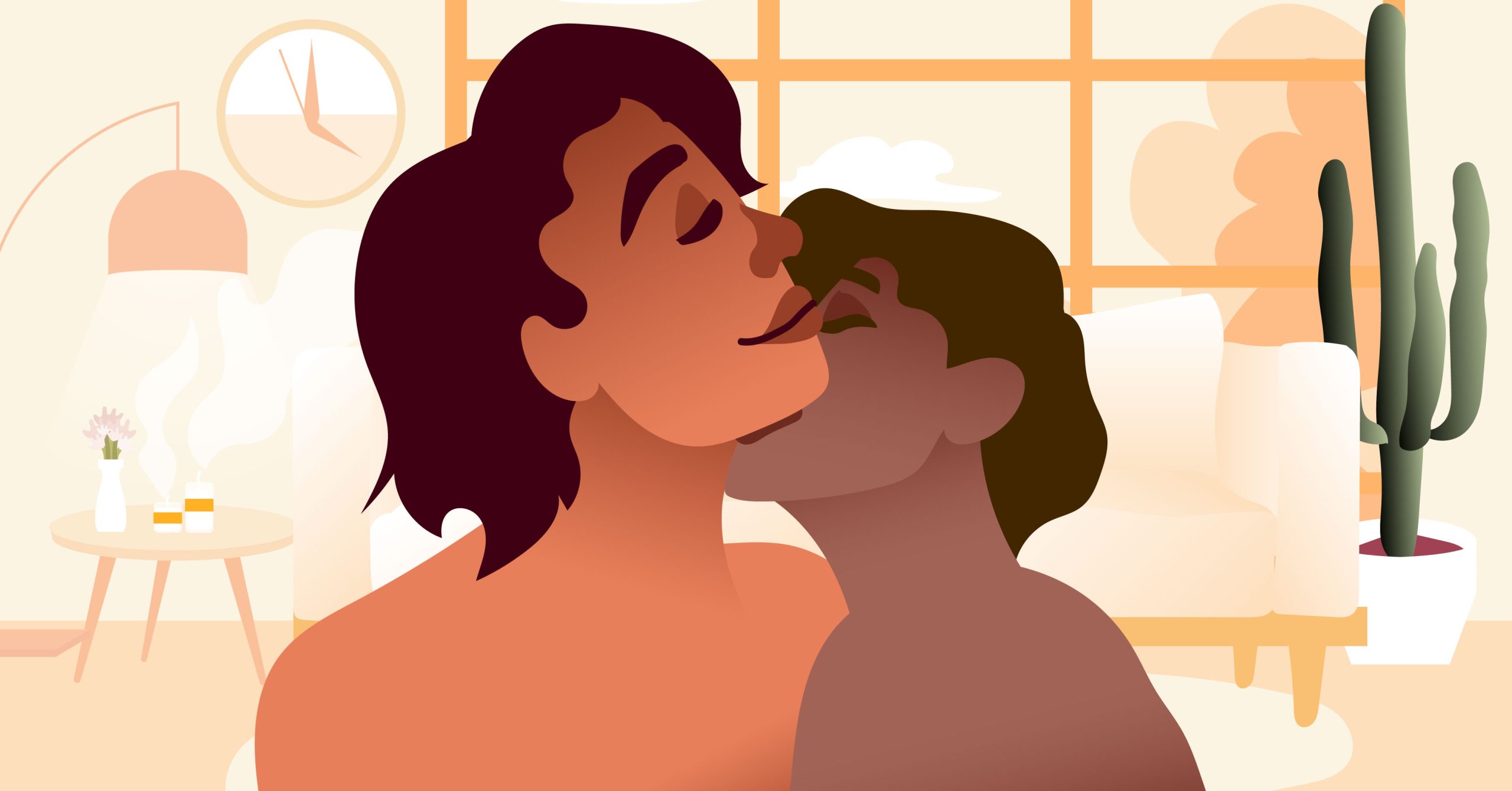 Once the mood is set, at least someone has to initiate the first touch or kiss! Whoever it is, take your time with it. Hand placements are best on the waist and around the neck as you and your partner kiss. Easen with the tongue action, only when you and your partner have become deeply intimate.
If you're in bed, allow yourself to be laid down by your partner as they hover over you if you're the receiver. If you're still in the living room, have a makeout session before escalating things in the bedroom. Or if you're feisty to do it in that space, then go for it. You can incorporate other kinks, such as praise, degradation, and sensation play, to put your sexual urges out on the surface.
As much as possible, get the receiving partner as wet as possible before they get penetrated. Using lube is also a big help that'll make things more fluid and tastier (if you're using flavored lube).
4
Get into a comfortable position.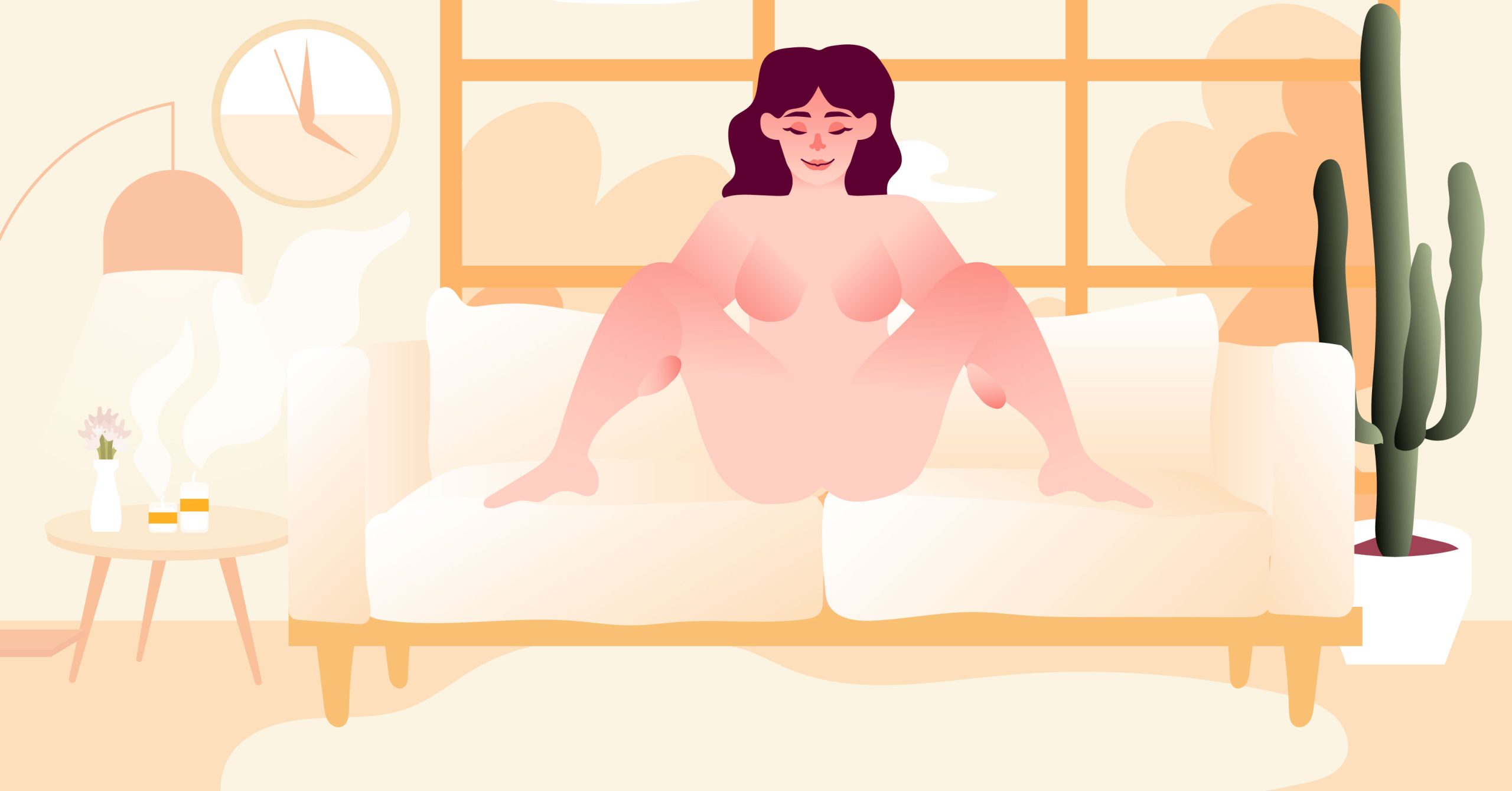 If you're the giver, you don't want to strain your neck. Simultaneously, you crave the full view of the recipient's vulva area. Dripping wet and erect, ready to be devoured. Fingering can also be exhausting from going back and forth, so make sure your position and form are correct. Also, check on your partner to see if they aren't hurt by your movements.
Receiver in this technique? Stay on the bed's edge while your partner places your legs on their shoulders. Putting a pillow on your lower back also helps reduce back pain and angle your lower body to feel deeper penetration when your partner's fingers or sex toys enter you.
5
Practice makes progress.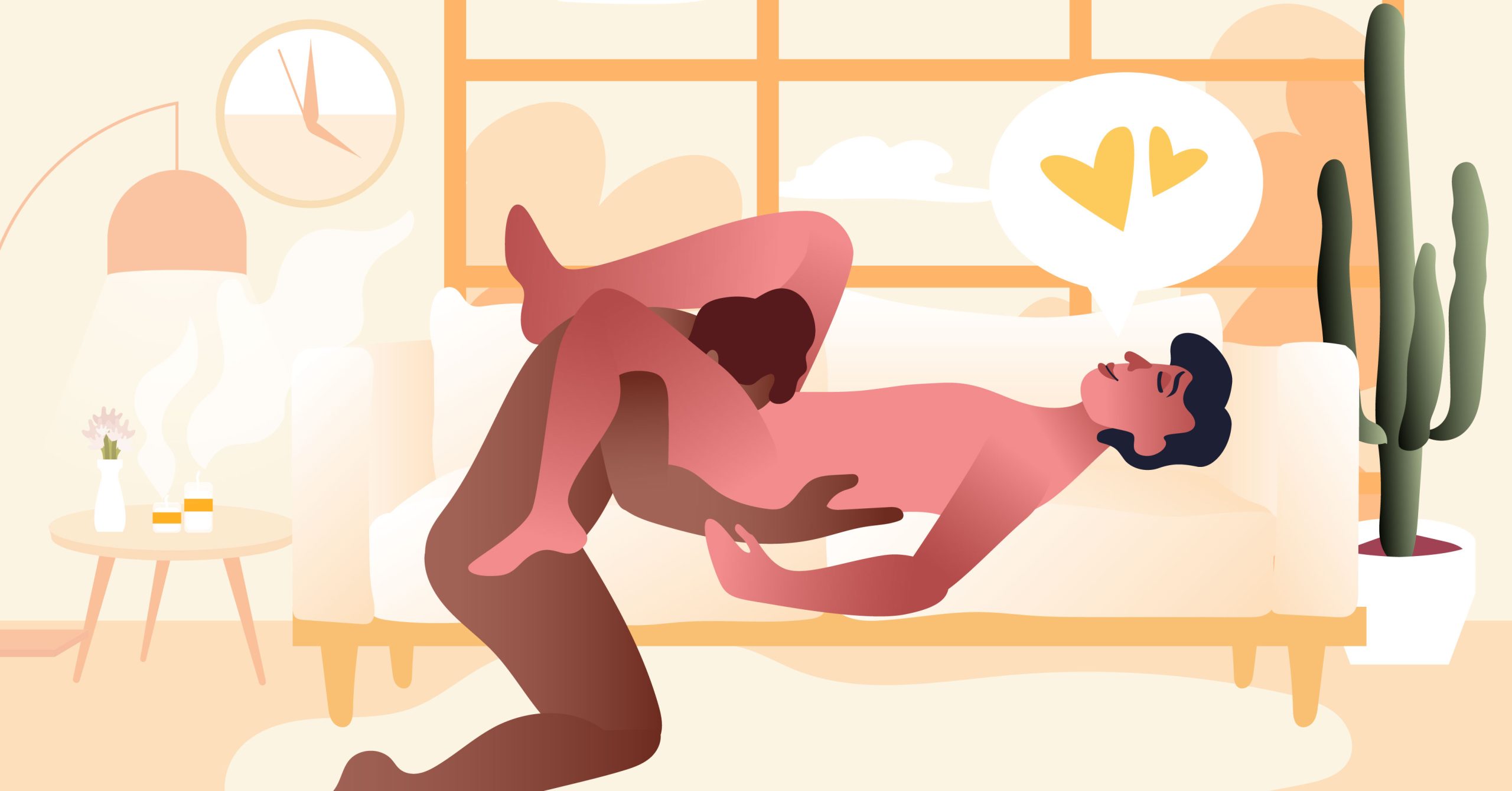 Every new sex technique or position you'll try with your partner won't be the best at first. That's because your body needs time to adjust and absorb all these sensations, alignments, and instructions to get it right. However, our bodies can all do so much at a time. So if the Venus Butterfly is a technique you and your partner enjoy and want to improve, practicing it is a big help. You can gain improvements and even incorporate new things into the mix.
But you shouldn't stop when both of you feel satisfied. Sex can always be improved, though it's also up to you if you're in the mood for oral sex or not. Regardless, even one session results in bigger changes over time.
6
Edging can go a long way.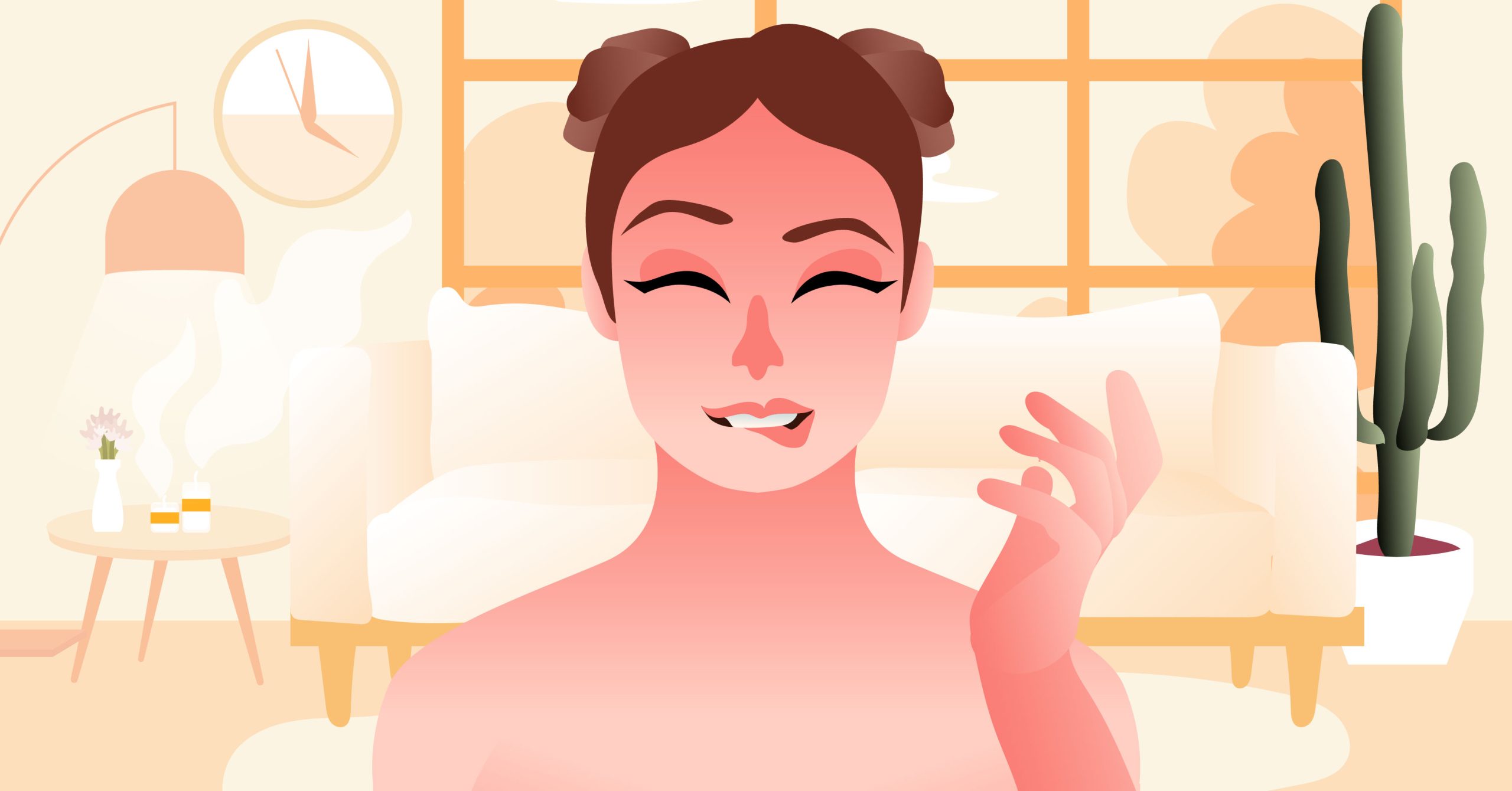 As mentioned earlier, this kind of sexual act is included in the venus butterfly technique. It's also key to making the both of you last longer. So don't rush immediately, and get the receiving partner more riled up. Even if there are some sadist tendencies in taking away your partner's orgasms and watching them whine, it makes everything much more fun and hot.
7
Study your partner's body.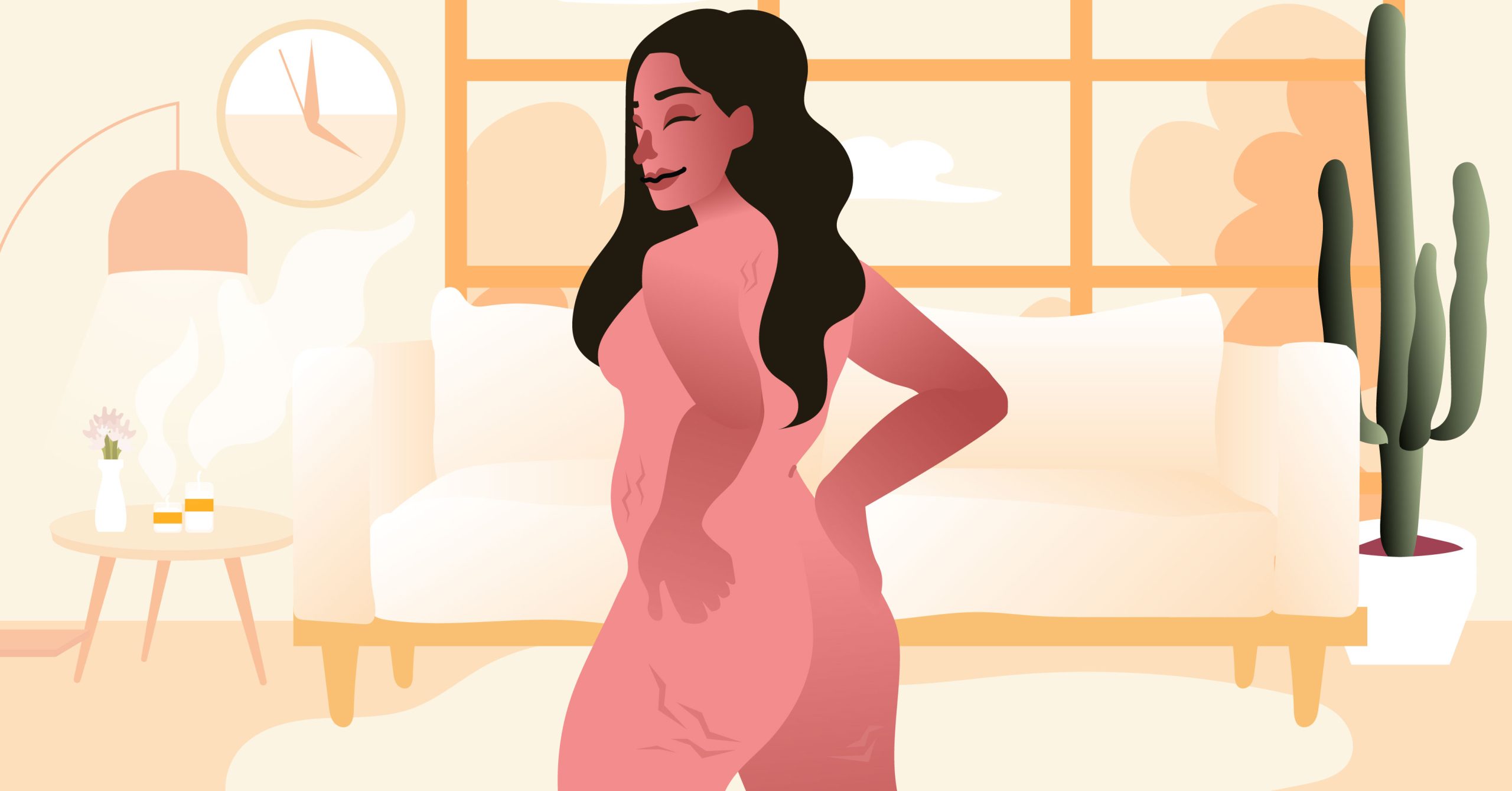 Everyone's bodies are different, alongside how they orgasm. The same applies to the vulva area, wherein the external clitoris and vagina vary in appearance, color, and more. So what may make one vulva owner reach an o' may not be the same for another. But it's almost like a universal truth that clitoral stimulation is needed to make a vulva owner orgasm.
Take a moment to capture their entire vulva area before diving in. If you're the receiving partner, you can help your partner out on your pleasure spots. Especially the clit, so they'd have a clearer image.
8
Switch it up every time.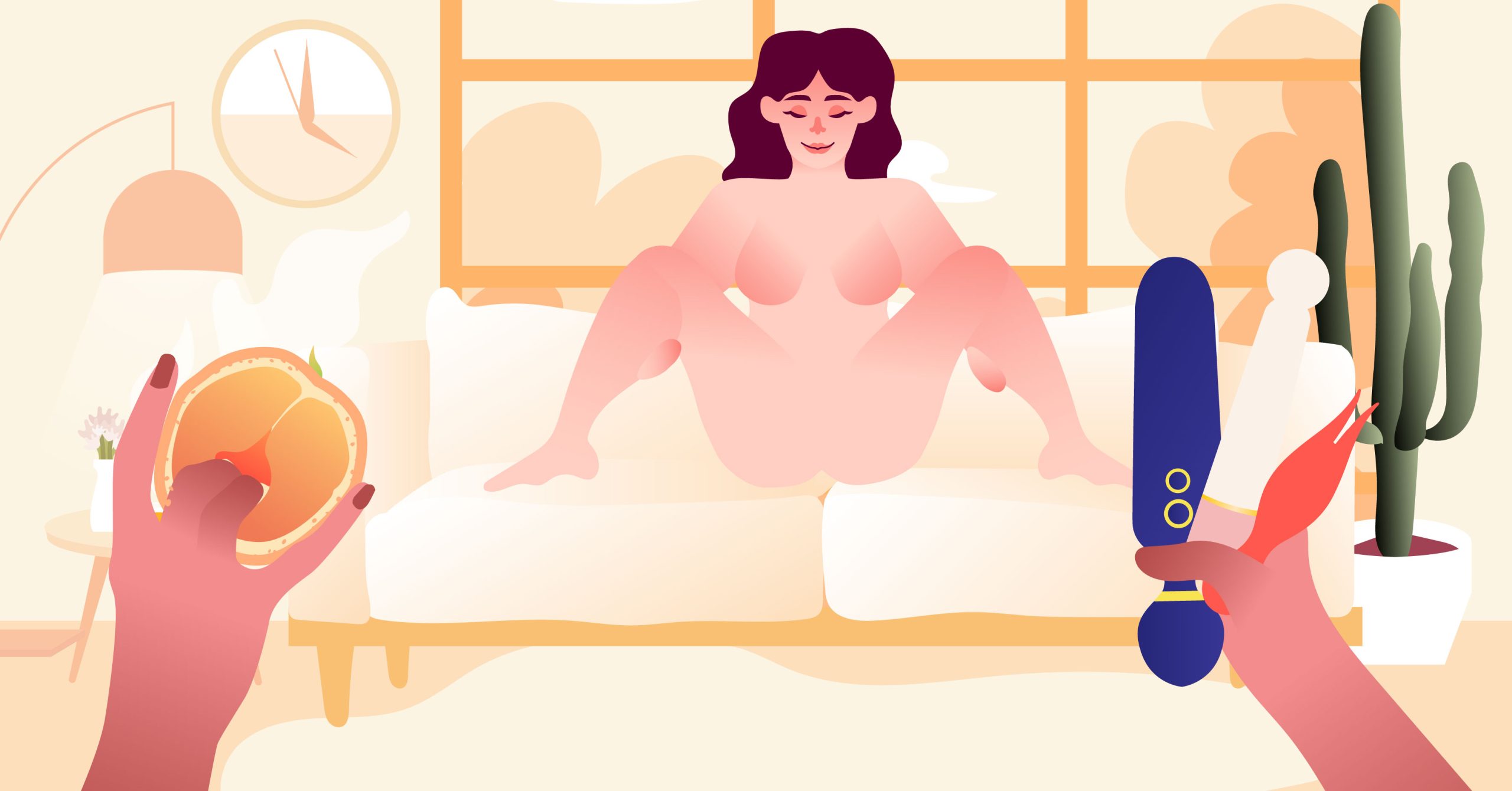 Did it in the bedroom last time? Try it on a kitchen counter.
Mostly used your fingers and mouth? Use a sex toy that'll stimulate their clitoris.
Into food play? Add some whipped cream above their vagina to lick and eat them out real good.
There are numerous ways to switch things up in a sexy sexual technique like the Venus Butterfly. Use your imagination and creativity, read more of our steamy articles here, and add them gradually whenever you do this technique. Because when you do, oral sex will never be boring for both parties involved.
Frequently Asked Questions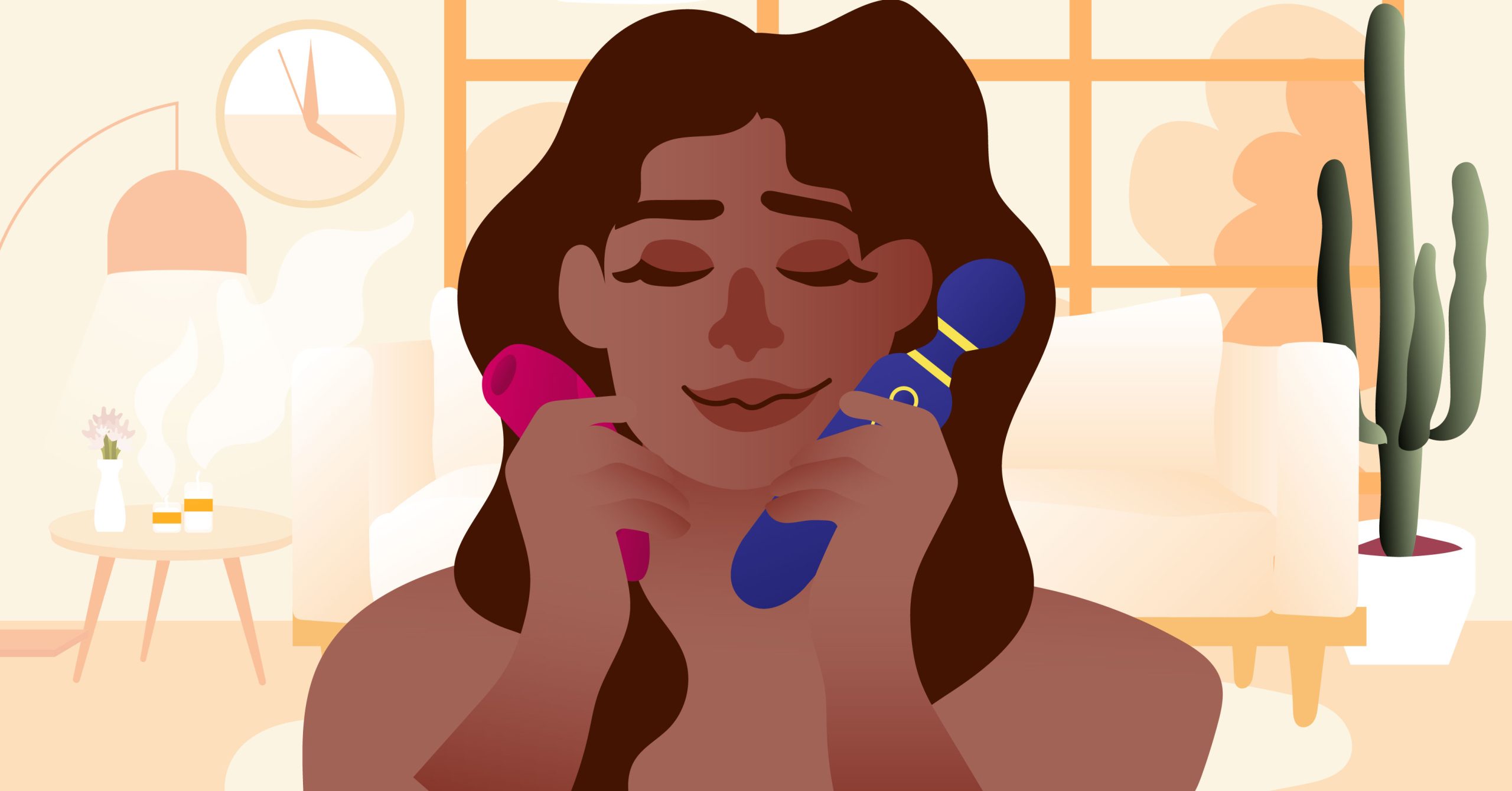 Still got any questions or things you wanna learn about the Venus Butterfly? Check this section out for answered queries about this technique.
1
Where did the Venus Butterfly originate?
The Venus Butterfly became popular in the 80s as it was the subject of a sexual wellness book called "The One Hour Orgasm: How to Learn the Amazing "Venus Butterfly" Technique." It was also featured in pop culture through the TV series L.A. Law, where an average male character was described as a sexpert of the Venus Butterfly (no specifications around it) that made women go after him.
2
Is the Venus Butterfly technique beginner friendly?
Yes! With proper communication and learning the ins and outs of your partner's body, you can pick up on the perks of the technique in no time. Plus, it doesn't require vigorous movement. Get in position with your mouth, fingers, or sex toys, and you're ready to go. But there is always room for improvement in every session, so almost seek improvement while pleasuring each other.
3
I want to try this technique with my partner. How do I bring it up with them?
Timing is key, so approach them when they're in a good, fresh mood. You can refer to this article to help you out or let them read it if you're suddenly feeling shy! Give them some time to think through it before jumping to conclusions. We hope it's a success and you get to try and experience it, reader!
4
My partner is tugging my hair when I go down on her. Is this a good sign?
On most occasions, yes! If grabbing the bedsheets or the wall isn't enough, it's almost natural to tug your hair. It's also another way for them to push you closer to their core for more stimulation and penetration.
5
Can you apply the Venus Butterfly with anal play?
Yes! If you're into anal play, you can stimulate the A-spot instead of the G-spot for a change while engaging in cunnilingus. Another situation is orally stimulating their anus (or rimming) while penetrating the g-spot or clit with your fingers or sex toys.
Takeaway
The Venus Butterfly is an ode of love to females and vulva owners. From those with bad memories of oral sex or to complete newbs to the idea, this technique treasures and focuses on every part of the vulva and how to please them right. At this rate, more people will be capable of finding the clit. Alas, the crowd rejoices!
Yet at the same time, it brings more intimacy between a couple. Because as much as sex should be fun, it's also about building a bond and learning new things about each other. So feel free to spread your wings (or legs) and fly high to those intoxicating o's, reader!