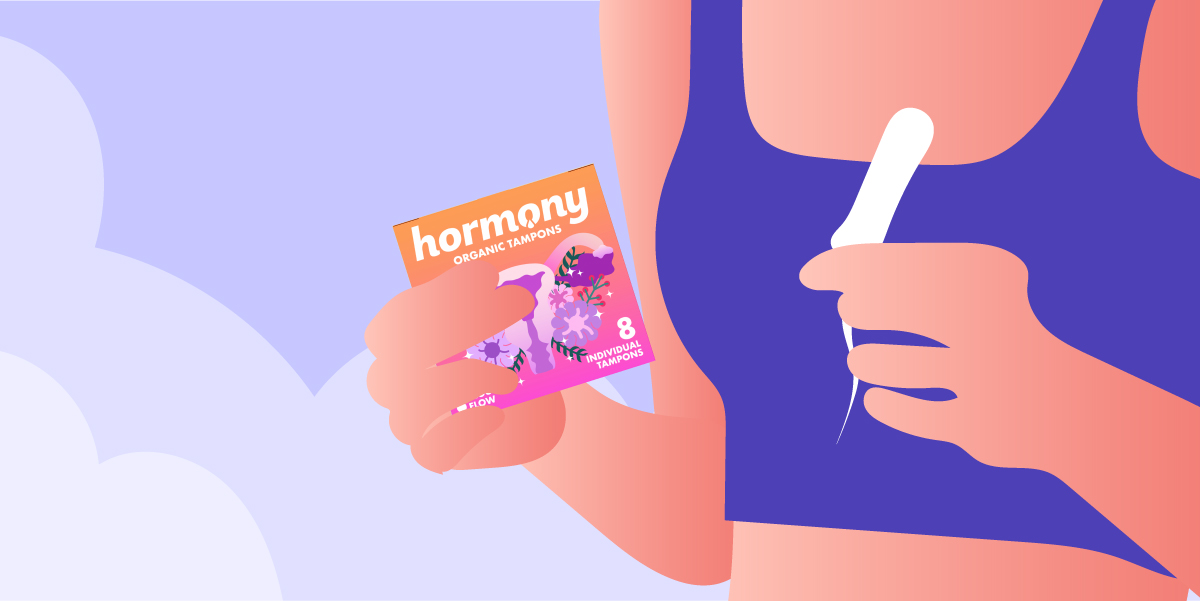 Are you interested in trying a tampon but unsure how to use it? As we live in a country where sanitary pads are considered the norm, we understand if you feel intimidated by this period product. Unlike pads, this one is inserted in the vagina. However, once you've got the hang of it, you'll soon discover the wonders this menstrual product can bring to your monthly flow.
In this guide, we will talk about the basics of how to use a tampon, plus we'll answer common inquiries about this menstrual product. Let's get started!
What is a Tampon?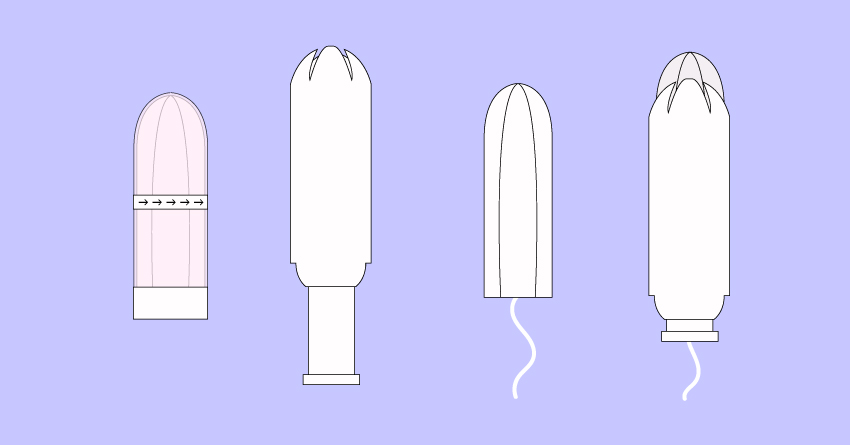 A tampon is a period product inserted in the vagina to absorb menstrual fluids; it's compressed when dry and slightly expands when wet. This period product is made with rayon, cotton, or organic cotton and comes with or without a plastic applicator. It also comes with a string used during removal.
It was first invented and patented by a physician named Dr. Earle Haas in 1929. The idea of a tampon was first conceived when Dr. Haas conversed with a friend. Her friend revealed that she was able to improvise a more comfortable alternative to chunky pads; she inserted a small piece of sponge inside. The physician immediately started designing a menstrual product based on that idea.
Pros of Using a Tampon
With its benefits, tampons are worth giving a shot at. Below are some of the reasons why people prefer this menstrual product.
1

It doesn't inhibit your movement— you can even swim on them!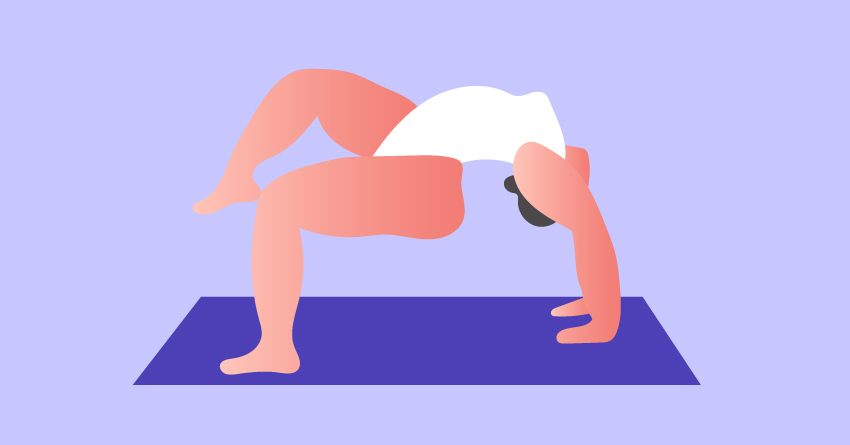 One of the best things about this period product is that you can try different forms of physical activity without leaks. You can freely dance, exercise, ride a bike, take a hike, or swim during your period. Since it's inside your vagina and isn't attached to your undies, it'll stay in place until you decide to remove it. If you're on the athletic side, we recommend using a tampon to ensure a stain-free cycle!
2

They're more portable than pads.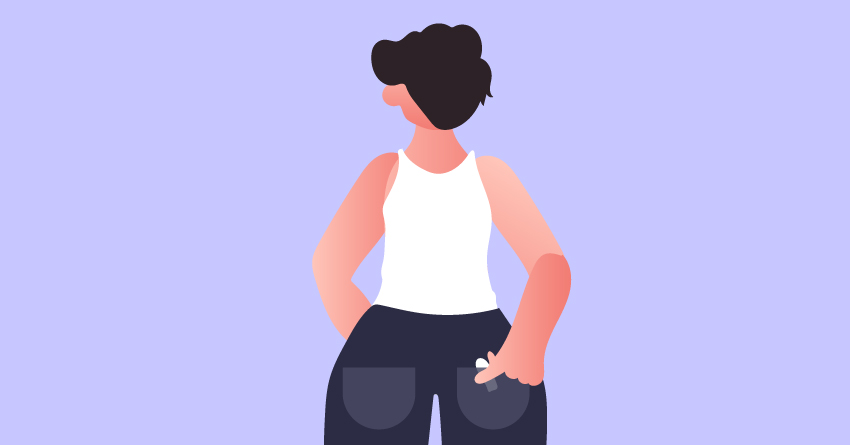 Another benefit is that it's much smaller than pads. You can put multiple tampons right inside your makeup kit. So for menstruators that prefer to pack light on their vacation or business trips, it's better to use this period product.
3

They're invisible in tight clothing.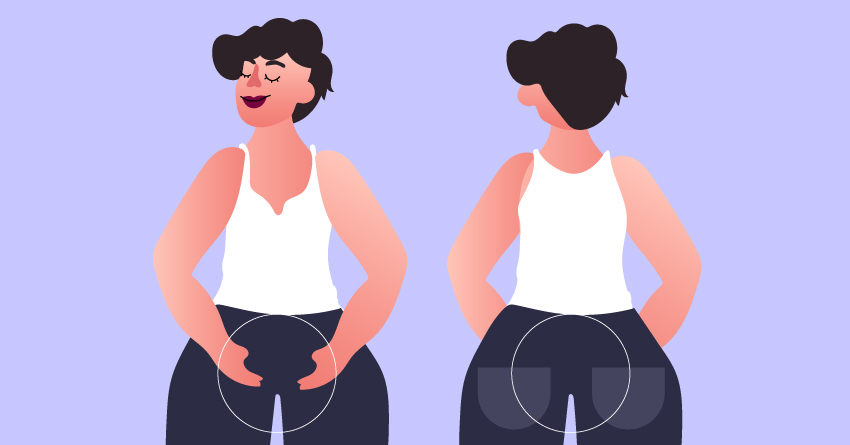 Not only are pads uncomfortable, but they often show up in tight clothing. Menstruators often shy away from body-con dresses and tight shorts on their period. Consider trying tampons if you don't want those pad lines to show up without compromising your stylish fit.
Cons of Using a Tampon
Along with the advantages are the disadvantages. Below are some reasons why this menstrual product may not work for you.
1

Some menstruators may find it difficult to insert.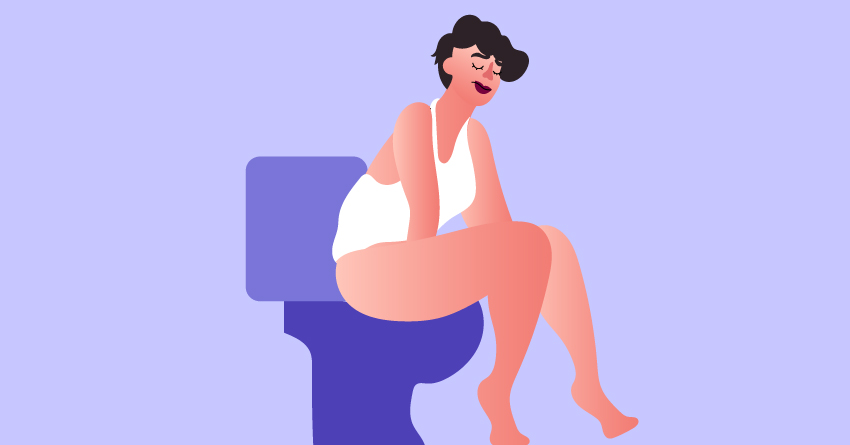 People with conditions in their vagina (such as vaginismus) may have difficulty using this product. First-time tampon users may also have issues inserting the product, but it'll eventually get easier with practice.
2

You're at risk of Toxic Shock Syndrome (TTS).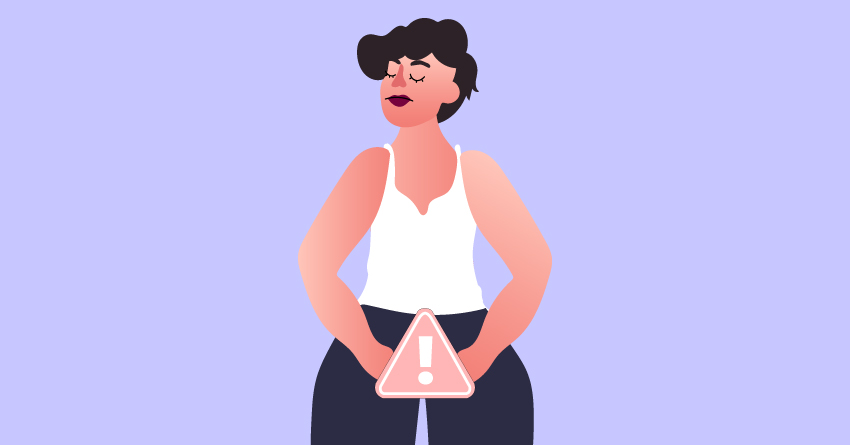 Toxic Shock Syndrome is a rare but fatal medical condition caused by certain bacterial infections— the Staphylococcus aureus (staph) bacteria and group A streptococcus (strep) bacteria.
One of the risk factors for this complication is the use of tampons. It's because the bacteria associated with this condition can grow on tampons. The bacteria can then enter your uterus via your cervix. Not only that, but the friction between vaginal walls and tampons can cause micro-tears, which can be another way for the bacteria to enter your bloodstream.
But before you panic, remember that this condition is rare. You can also reduce the risk by using tampons with the lowest absorbency, avoiding super absorbent tampons during a light flow, and changing your tampons for at least 4 to 8 hours.
3

Most tampon brands aren't eco-friendly.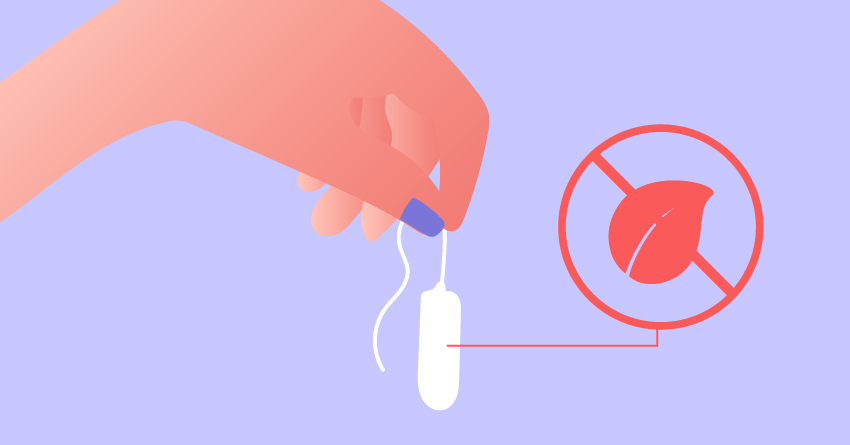 Another con is that the commercial ones aren't good for the planet. Cotton or rayon-made tampons are not necessarily bad for the environment. However, the synthetic fibers used to cover the core of tampons and plastic applicators are not eco-friendly. They're considered single-use waste, contributing to the ongoing waste disposal problems in the country.
If you're an eco-conscious consumer, we recommend getting organic and biodegradable tampons, such as the Hormony Organic Tampons. You'll still get the benefits of using a tampon while positively contributing to the environment.
How to Use a Tampon
After learning the pros and cons, some of you may be excited in trying this period product, while others are iffy about it. If it doesn't align with your preferences, it's alright to try other period products, such as menstrual cups and organic pads. For those who want to try it out, below is our beginner's guide.
Insertion
1

Choose the right size.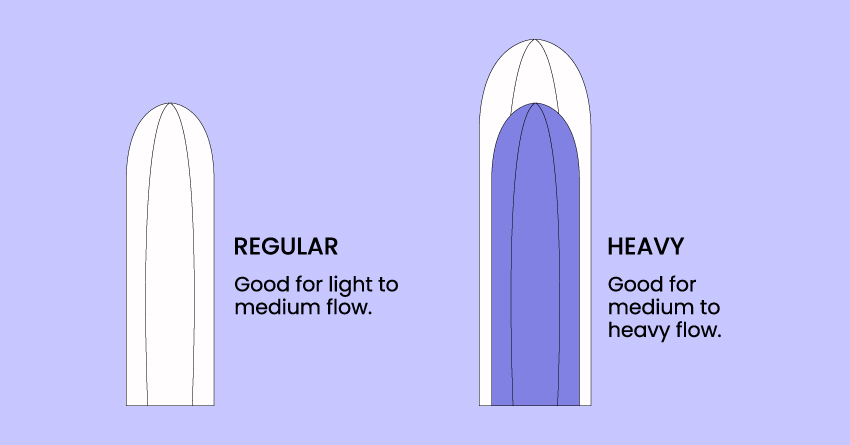 The first thing you'll need to do is pick the right  size. It's based on your menstrual flow; your vagina size has nothing to do when choosing your tampon. Go for smaller tampons for lighter days and bigger ones for heavier flow days.
Since it's your first time trying this period product, we recommend starting with the smallest tampon size, then observing how often you would change per day. If it takes less than four hours for the tampon to leak, go for bigger variations.
2

Wash your hands.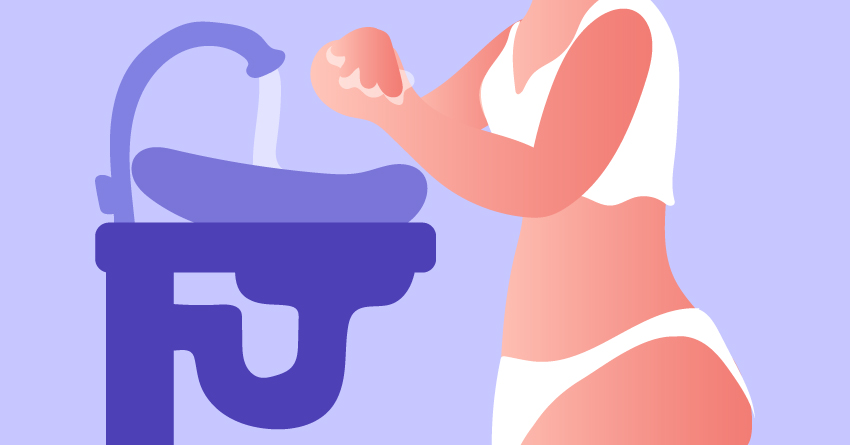 Like any other menstrual product, using your tampon with clean hands is important. Inserting the tampon with unwashed hands can cause irritation and infection, so don't ever skip this part. If you're in a place where water and mild soap are inaccessible, you can opt for unscented wet wipes or alcohol-based hand sanitizer. After drying your hands, proceed with the next step.
3

Unwrap your tampon and get into a comfortable position.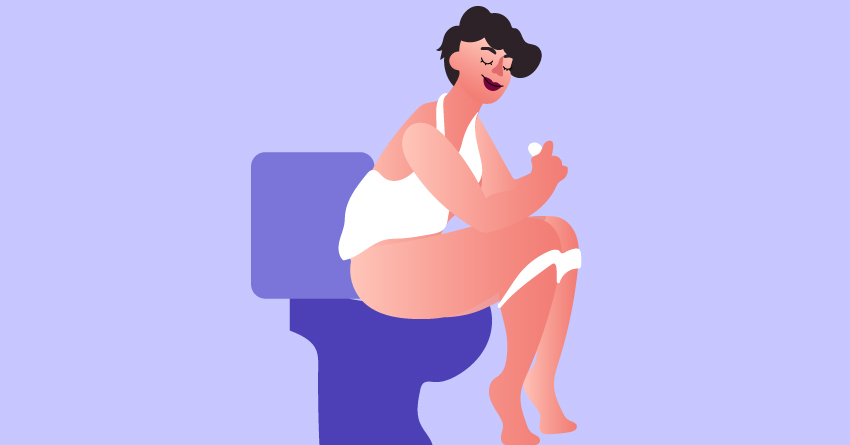 Gently remove any protective paper or plastic on the tampon. Keep the tampon on your dominant hand. Once you're done, get into a position that lets you access the vagina easily. Here are some suggestions:
Sitting on the toilet, with legs wide open
Standing up and slightly squatting
Standing up but propping one foot on a small stool or any raised surface
4

Insert the tampon.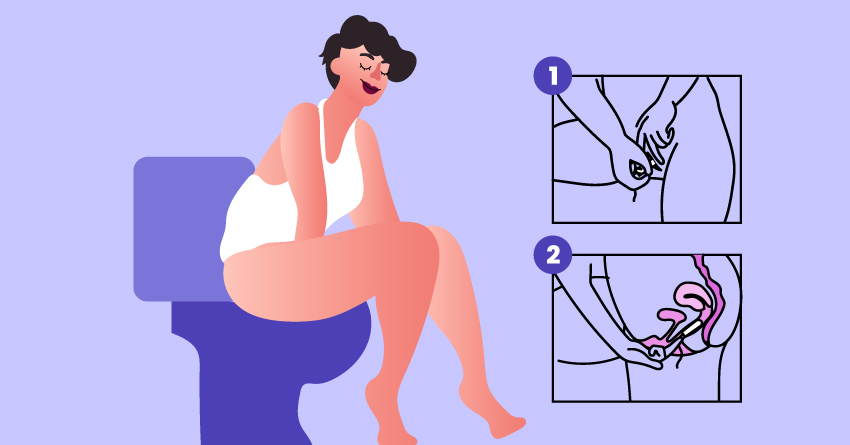 Before doing this step, ensure you're fully relaxed to ensure a smooth insertion. Hold the product exactly in the middle. Make sure that the string is visible and is away from the tampon; fix it if it's getting tangled with the tampon before inserting it. Once you're all set, gently separate your labia and prepare for insertion.
How to insert a tampon with an applicator
Start with holding the tampon in the middle using your thumb and forefinger. Put your index finger at the end of the applicator, right where the string comes out. After that, place the other end of the applicator in your vagina. Push the applicator until you can feel your vulva with your thumb and forefinger.
Once the applicator is inside, push the tampon (a smaller tube) into the applicator; it should be placed deep in your vagina so you won't feel it during usage. Gently remove the applicator once the tampon is inside. Leave the string outside of the vagina. Throw the applicator and packaging in the bin.
How to insert a tampon without an applicator
Hold the tampon with your dominant hand while the other hand is used to open your labia. Place the tampon's tip in your vaginal opening and gently push it deeper. Go as deep as you can go. Make sure that the string is hanging outside of your vagina. Throw the original packaging in the bin.
5

Use it for 4 to 8 hours.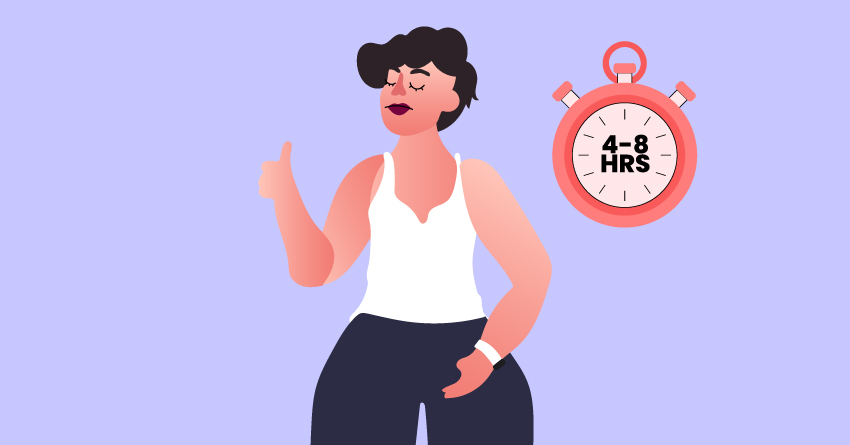 You're all set, congrats! You can continue your day without stressing pad lines and period leaks. To know if the tampon is already full, you can try tugging on the tampon string. If it's slipping easily, then it's likely full. You can leave it a bit longer if the tampon doesn't budge. Don't leave the tampon for more than 8 hours; leaving it on will put you at risk for Toxic Shock Syndrome (TSS).
Removal
6

Wash your hands.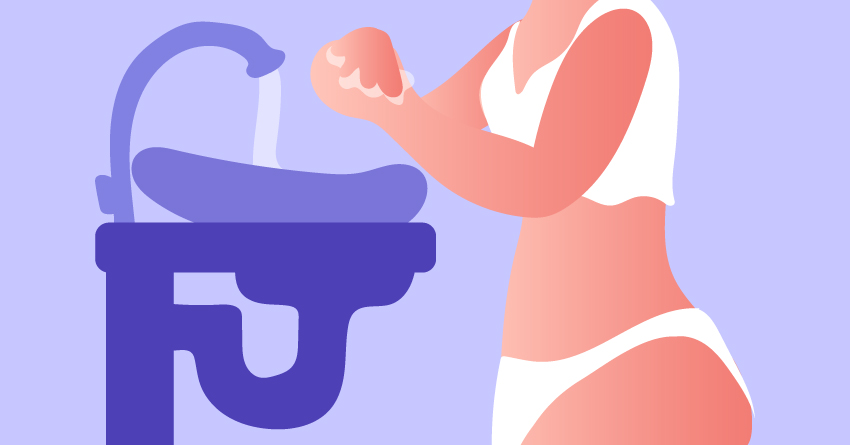 Ready for removal? Like the insertion process, you've got to start washing your hands again. Use mild soap and water; do it for at least 20 seconds. You can also use hand sanitizers and wet wipes just in case soap and water isn't around.
7

Get into a preferred position.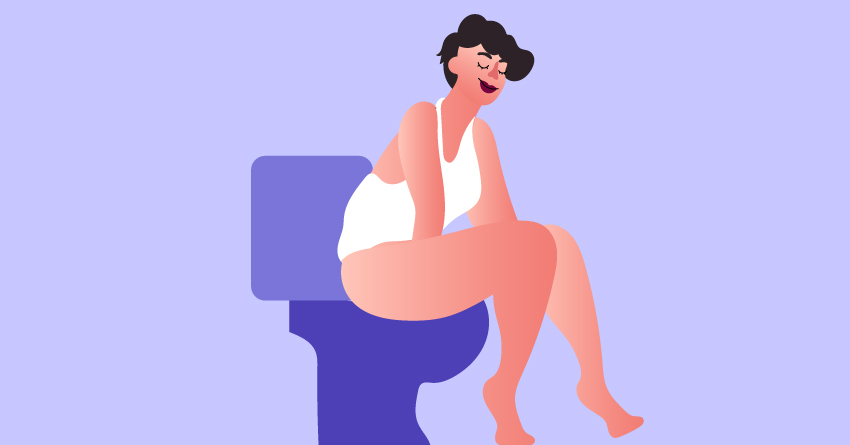 You can squat or sit on the toilet, but we recommend sitting down when removing the tampon to avoid menstrual blood dripping on your bathroom floor. You also need to stay relaxed throughout this process.
8

Pull the attached string of the tampon.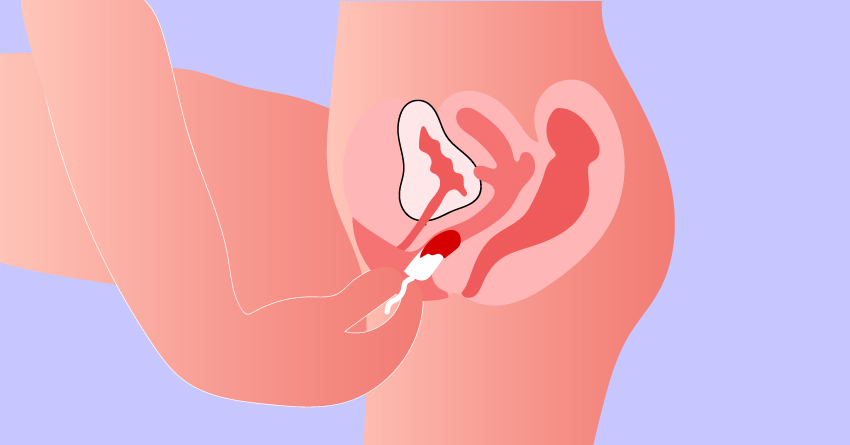 Gently pull the attached string of the tampon. It'll easily slip out of your vagina if it's full. If it's not full yet, you'll need to firmly pull it out or keep it on until it's full.
9

Throw the used tampon in the bin.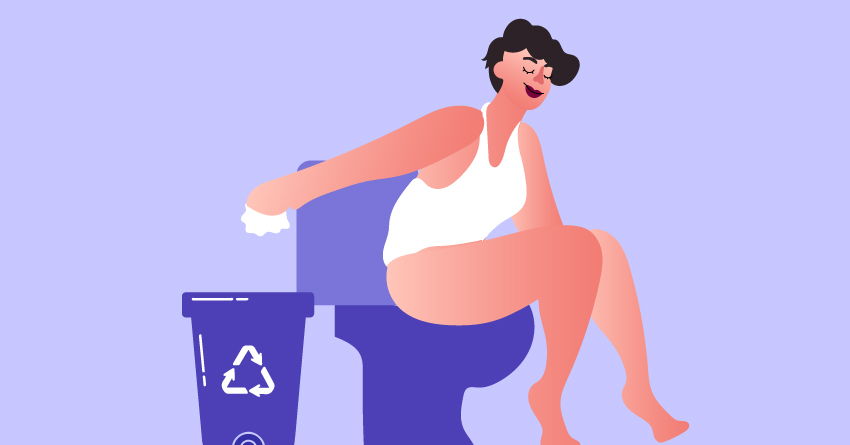 Use a tissue to wrap the used period product, then throw it in the trash can. You can also use the original packaging should you replace the used tampon with a new one.
Frequently Asked Questions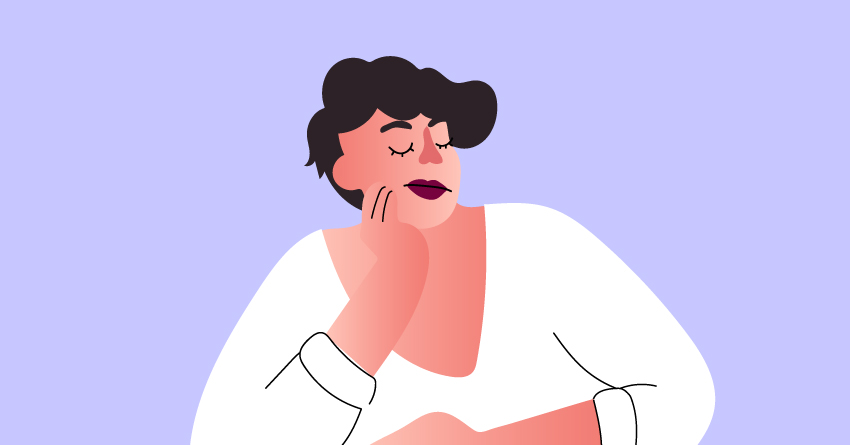 As you've reached the end, you're now equipped with the basics of using this menstrual product. However, we understand if you still have many questions, so we've answered some below.
1

Are tampons safe to use?

Yes, tampons are safe to use. In fact, the Food and Drug Administration (FDA) regulates tampons as medical devices.
2

Is it safe to use while swimming?

Yes. You just need to change the tampon after your sesh, as the tampon absorbs the water from the pool, lake, or ocean you're swimming in.
3

Is it safe to use it while wearing an IUD?

Yes! No worries about that, as IUDs are placed inside your uterus.
4

Is it safe to use tampons while sleeping?

As long as you're sleeping for less than eight hours, then it's alright to leave it in.
5

What does it feel like once it's inside?

If the tampon is pushed deep enough, then you won't be able to feel it. You may feel the string in your labia, though.
6

Can virgins use this product?

Yes, sexually-inexperienced peeps can safely use it. However, they may have some difficulty using it for the first time.

It also doesn't affect a person's virginity. Remember that virginity is a social construct; we all have a unique definition for it. For instance, some people think losing virginity is when they experience oral sex. In contrast, others may think losing virginity is when they experience penis-in-vagina/vaginal sex.
7

My tampon got stuck! What should I do?

If you're aware that there's a stuck tampon in your vagina, all you need to do is get into your preferred position and try to remove it with the string or with your fingers. Be firm when pulling the string, but don't exert too much force, or mishaps may happen. If it isn't budging, go to the nearest hospital to get it removed.

Now, there are cases where the person isn't unaware if there's a tampon stuck into them. If you feel like something's in there but unsure if it's a tampon or not, you can observe the following symptoms. If you've got most of the symptoms, head to the nearest hospital for removal.
You have a foul-smelling vagina, with or without discharge
You have a yellow, green, pink, brown, or gray vaginal discharge
There are rashes or redness around your genitals
You feel discomfort while urinating
You feel pelvic or abdominal pain
There's swelling in your vagina
You started experiencing a fever
8

Are tampons supposed to be painful?

Nope! You shouldn't feel any sort of pain when it's inside. Please consult a doctor once if the pain persists.
Takeaway
The tampons are the way to go if you're looking for a more effective alternative to menstrual pads. You may need a few practice sessions to comfortably insert and remove the product.
But once you've mastered it, you'll experience the benefits of using one, such as removed pad lines, better comfort, and more movement!
Looking for beginner-friendly tampons? Check out our newly-released menstrual tampons here, exclusively available at Lauvette.