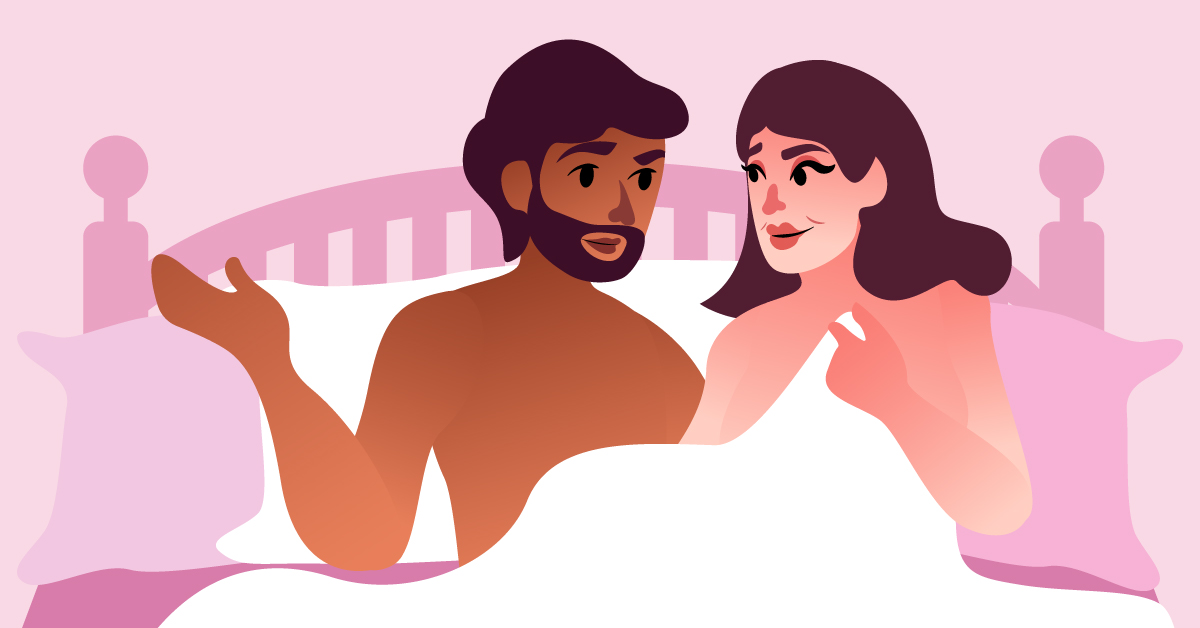 Disclaimer: This sex after menopause article is meant to provide basic information on the said condition. No content from this feature should ever be used as direct medical advice; consult your healthcare provider before trying any remedies or treatment on this guide.
Having sex after menopause can be challenging for most couples due to the physical and emotional changes that impact a woman's life. However, it doesn't mean that women going through menopause can no longer experience good sex.
So if you're going through this stage, don't worry, as you can still lead a fulfilling sex life after menopause. You just need to be open with the remedies and treatments to help you manage the menopausal symptoms.
For this guide, we will be discussing about the sexual side effects after menopause and how to manage them. We will also answer some of the frequently asked questions regarding this topic. But before we proceed with the mentioned topics above, let's have a brief refresher about menopause.
What is Menopause?
Menopause is a biological process wherein a woman permanently stops having their period. It's usually diagnosed after you've gone a year without having a menstrual cycle. This stage usually occurs when a woman reaches their 40s and 50s.
If you're not familiar with this biological stage, you may think that it can be beneficial for a woman to go through menopause since not having their periods mean they can have all the sex they want without getting pregnant.
Well, in a way, it is freeing. However, menopause can cause physical and emotional symptoms that affect almost every aspect of women's lives, from how they sleep to how they think.
Here are some of the symptoms that a woman might experience when going through this stage:
Bladder Issues – They may urinate more than before or be unable to control their bladder.
Irregular Periods – Women don't necessarily stop having periods the moment they reach menopause. They may have irregular periods or spotting during this stage.
Hot Flashes – Sudden surges of warmth in the upper body that may cause blushing and sweating.
Night Sweats – Extreme perspiration at night time that may result in wet bedsheets and interrupted sleep.
Thinning Hair and Dry Skin – You may notice small bald spots or sudden loosening of hair. Your skin may also have a flaky and rough texture.
Mood Changes – They may feel extremely happy, sad, stressed, or angry regularly. Some women going through menopause also experience increased feelings of anxiety.
Weight Gain – Since reduced estrogen lowers the metabolic rate, women may gain weight as they reach menopause.
Along with the mentioned symptoms above, menopausal women may experience major changes in their sex life. Having sex after menopause isn't the same as there'll be changes in their vagina and libido. Learn more about it in the next section.
Side Effects of Menopause That Affect Sex
Along with the hot flashes, mood changes, weight gain, thinning hair, and bladder issues, women going through menopause may also experience the following sexual side effects:
1

Vaginal Dryness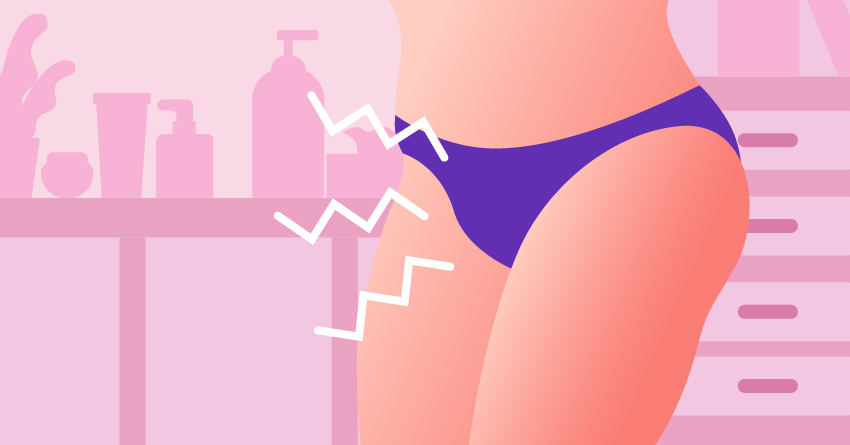 Before menopause, the vaginal walls of a woman's body stay lubricated with a thin layer of clear fluid, keeping the lining of the vagina healthy, thick, and elastic. This natural lubrication is maintained with the help of the hormone estrogen.
Once a woman reaches menopause, the estrogen levels would drop tremendously, reducing the lubrication in their vaginal walls. This condition is commonly known as vaginal dryness and is considered the hallmark sign of menopause.
Having this condition will then result in pain or discomfort during sex. It can also lead to vaginal itching, which can disrupt the person's daily responsibilities. This is why, when having sex after menopause, experts recommend using specialized lubricants to act as a replacement for the reduced moisture.
2

Decreased Vaginal Elasticity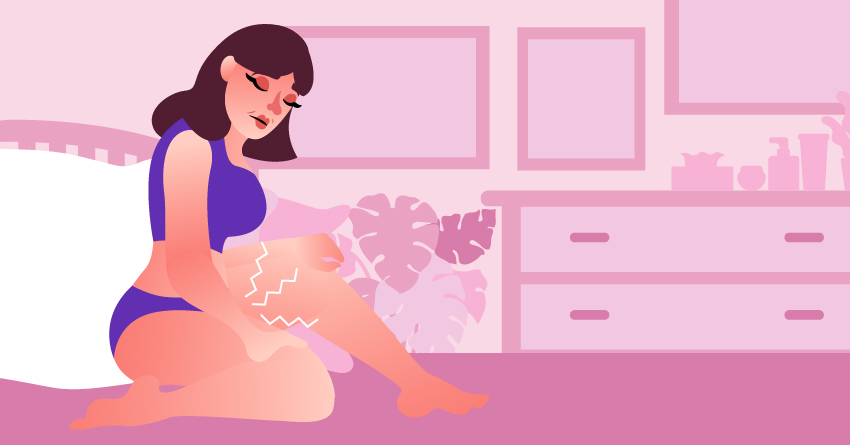 Another sexual side effect of menopause is the decrease of vaginal elasticity. As estrogen levels are low after menopause, the vaginal lining will become thinner and less flexible.
Combined with the reduced moisture in the area, the vaginal lining will become more susceptible to tearing, injury, and bleeding during vaginal penetration. This will then result in pain during the deed. Having less elasticity in your vagina may also affect the intensity of your orgasms.
3

Decreased Libido or Sexual Drive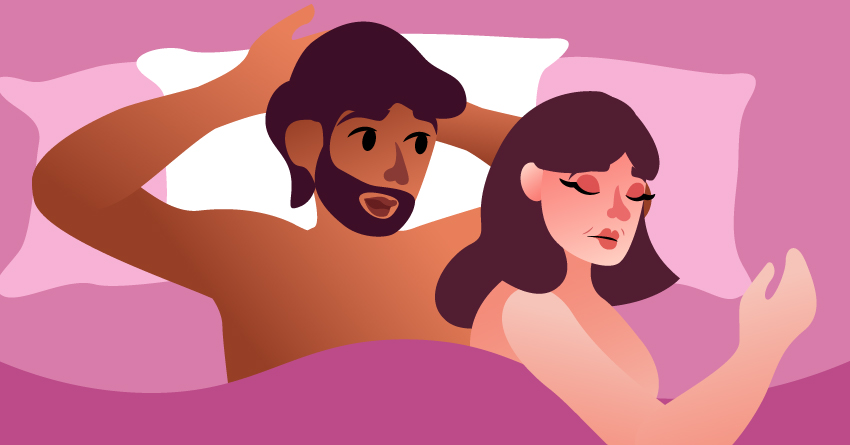 Another side effect that makes sex after menopause challenging is the lack of libido or sexual drive. Aside from vaginal sex is painful due to vaginal dryness and decreased vaginal elasticity, a woman's sex drive also decreases because of the drop in estrogen levels.
A woman's libido also reaches its peak before and after ovulation of the menstrual cycle. But since the cycle has ended permanently, those arousal peaks are gone now.
This side effect will result in less sex, as the woman no longer has that innate desire to do the deed. It may also create conflicts between partners due to the lack of physical intimacy.
4

Lack of Enjoyment in Sexual Activities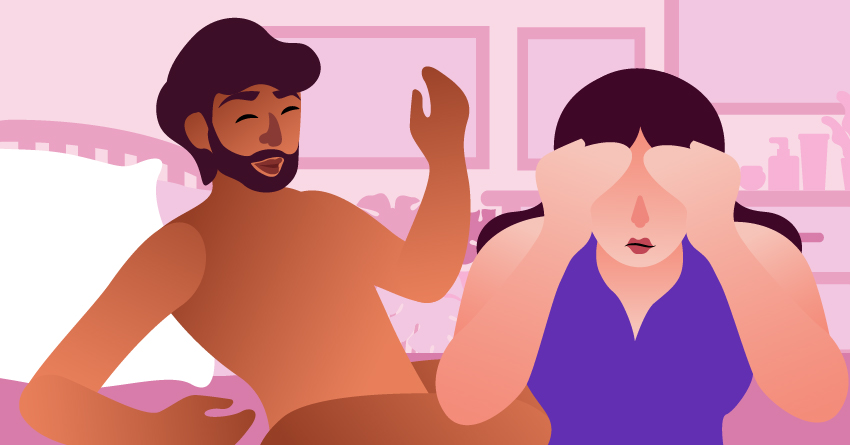 Since women going through menopause have a low sex drive, they may find themselves not enjoying the sexual activities they used to enjoy. Mood changes may also affect the way they enjoy sex and being intimate with their partners.
Not only that but the pain and discomfort that comes with penetration may also affect their perception of sex and pleasure, possibly causing them to repress their sexual thoughts and feelings.
How to Improve Sex Drive After Menopause
If you're going through menopause and have been experiencing challenges in your sex life, we want to let you know that you're not alone in this. The issues mentioned above are common occurrences for women that have gone through this stage. Fortunately, there are ways to manage these sexual side effects; here are some possible remedies.
1

Have a heart-to-heart talk with your partner.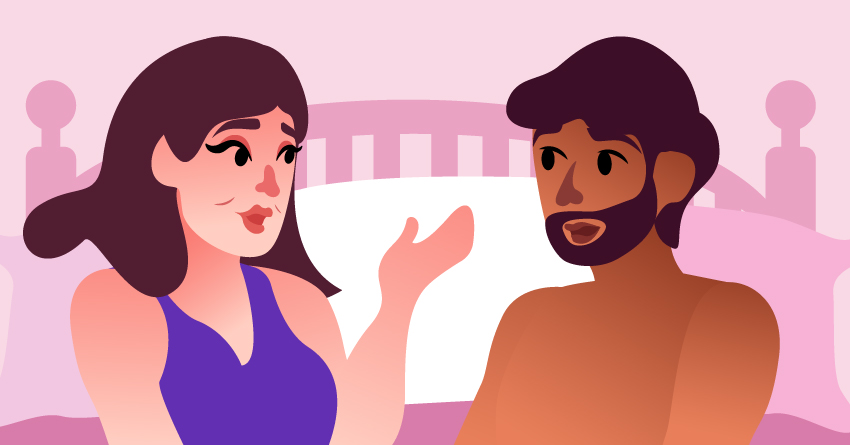 Not discussing the menopausal challenges you're facing and simply shutting down your partner every time you have sex would only lead to unresolved conflicts and unspoken resentment on one another.
That's why if you're experiencing difficulties having sex after menopause or the frequency of sexual activities continues to plummet, it's important to communicate these issues to your partner. In that way, you and your partner can develop a plan to make the deed more comfortable on your end.
If having some issues with the heart-to-heart conversation, you may try taking counseling from a sex therapist. Having a professional mediating the discussion can help both of you decompartmentalize the situation and resolve the issues that come with sex after menopause.
2

Use personal lubricants during vaginal sex.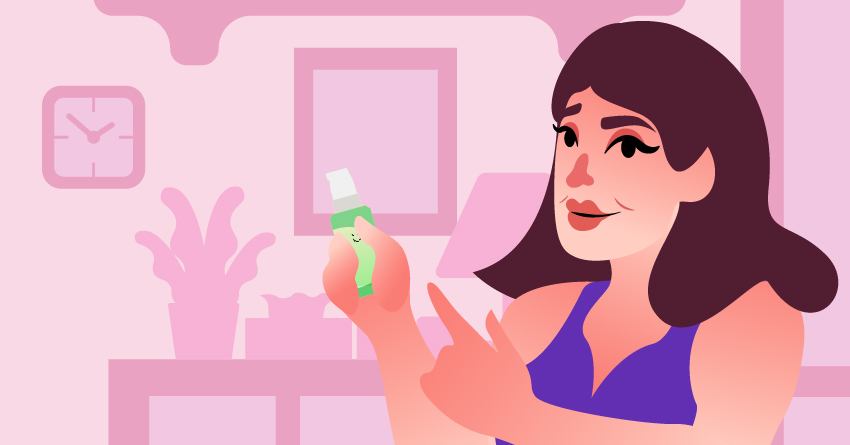 If you still have your libido going but feel pain or discomfort during vaginal sex, then we recommend investing in premium water-based, silicone-based, or hybrid-based lubricants. Personal lubes are designed to emulate natural lubrication, ensuring smoother insertion and less discomfort during penetration.
When shopping for lubes, make sure you're going for something unflavored and unscented. Getting novelty lubricants (flavored or with stimulating effects) may exacerbate your problems, especially if not used correctly. Don't also forget to check the ingredients list of the product you're getting. If you're looking for suggestions, check the next section for our recommended lubricants.
3

Try vaginal moisturizers.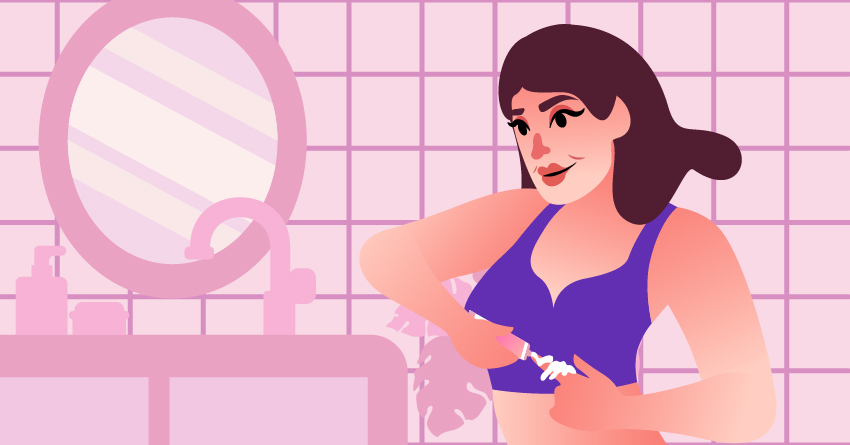 Yes, you read that right. There are moisturizers specifically for the vagina. Vaginal moisturizers are formulated to rehydrate the dry mucosal tissue and are used regularly over a longer period. You apply them to mimic the natural lubrication in your vagina, minimizing vaginal itching and vaginal pain during sex.
If you're planning to get your own vaginal moisturizer, you need to take note of its four types. The first two types are vaginal creams and gels. They're applied in the vagina, usually with fingers or with an applicator.
The next type is suppositories. These vaginal moisturizers come in pill or capsule form, which you insert in the vagina using an applicator. Last but not the least are natural oils. They usually come in their natural form, but some product come in capsule form.
Though some of the vaginal moisturizers are over-the-counter, we still recommend consulting your healthcare professional before applying these products to your intimate area. This will ensure your safety and prevent more issues that may come with using the wrong product. We highly suggest checking this article for recommendations.
4

Focus on foreplay or non-penetrative sexual activities.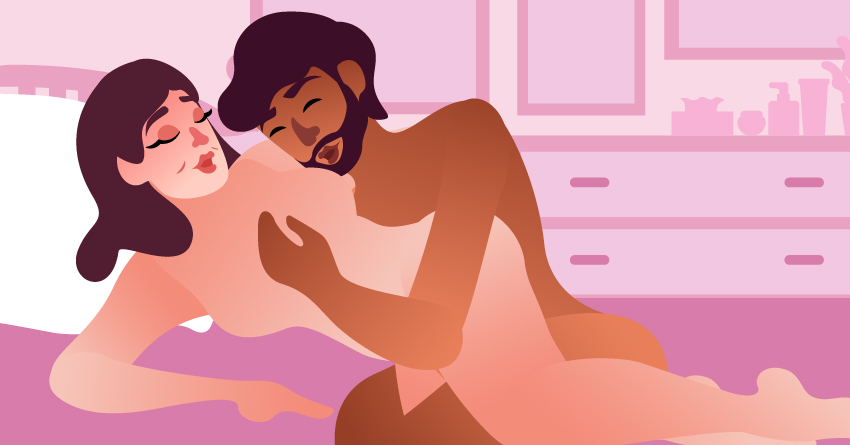 One of the most effective tips that'll make sex after menopause a lot exciting is to actually focus on the non-penetrative parts of sex. Go for dry humping, mutual masturbation, 69-position sex wherein the focus is on oral, sensual massages, or have a steamy makeout session all night long.
Remember that orgasms are still possible to achieve even without vaginal penetration. In fact, stimulating your clitoris, which is the pleasure nub that's located on the upper part of your vulva, can provide better and easier orgasms than g-spot or a-spot orgasms.
5

Use sex toys during the deed.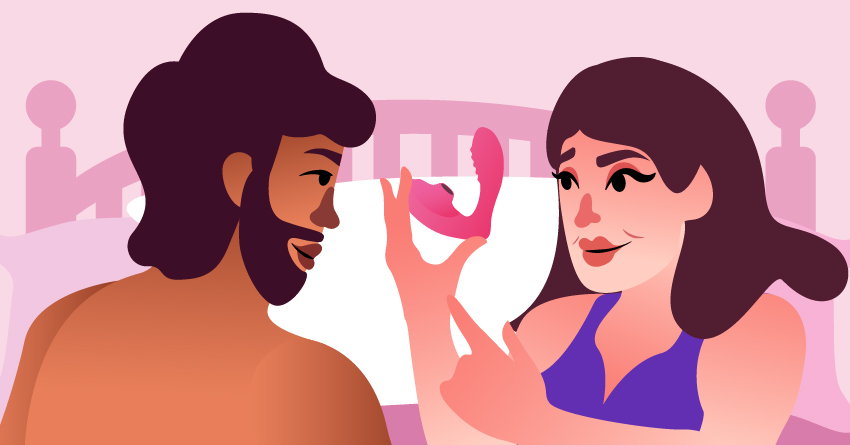 Another great way to manage the difficulties of sex after menopause is by using sex toys. Use vibrating love toys designed to stimulate the clitoris, which is considered the pleasure center of the female body. You may also get to experience new sensations by playing with the toy in new erogenous zones, such as your anal region.
If you're unsure about what love toy to get, here are some suggestions:
Finger Vibrators – These are small vibrators that can be worn around the finger. This works well in couple plays as it keeps the hands of both parties free, giving them the space to tease and hold each other's bodies without interruption.
Mini Vibrators – These are bullet-shaped vibrators that are designed to stimulate the external erogenous zones, such as the nipples and clitoris. This works best for couples who want to use a simple vibrator but want it to be stronger than a finger vibrator in terms of vibrations.
Clit Suckers – They are cylinder, oval, or j-shaped sex toys with soft openings in them. It's made specifically for the clitoris as it sends concentrated suction + vibrations effects to the said area.
Couple Vibrators – They're c-shaped sex toys that send vibrations to the g-spot and clitoris. They're made for vaginal penetration but can also be used for non-penetrative sexual acts.
Anal Beads – Group of soft balls in progressing sizes, all tied up in a silicone string. To feel its pleasurable effects, you'll need to push and pull this sex toy in your anus.
6

Go for sensual exploration.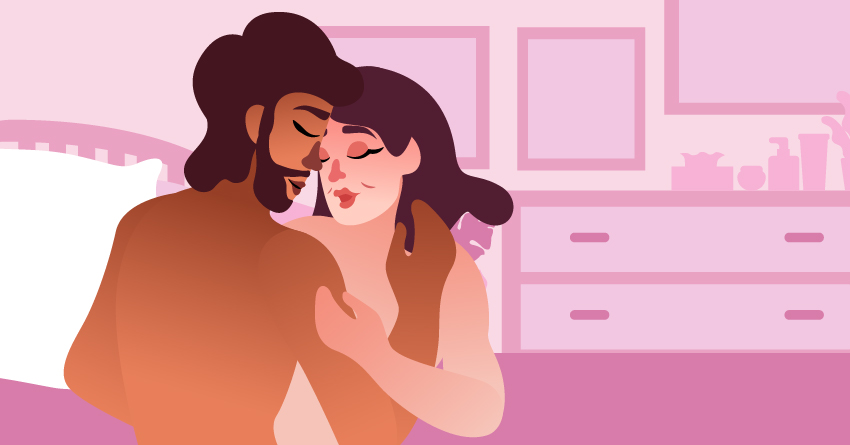 Another way to improve sex after menopause is to try new sexual activities with yourself or with your partner. Ever masturbated in front of the mirror? Have you ever tried doing a standing sex position? If some of the things mentioned above are something you've never done before, give it a shot!
We get that you may be hesitant to try it, thinking that you're no longer at an age wherein it's acceptable to be "wild." But hey, who says people in their 40s and 50s can't experiment? As long as you're both down for some sultry fun, go for it! Who knows? You might discover a sexual activity that'll ignite that sexual spark.
7

Schedule time for sex.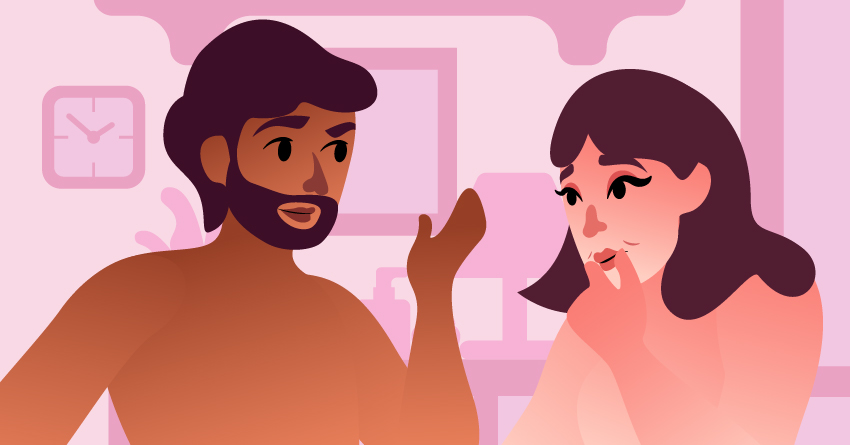 One of the hindrances that make sex after menopause difficult is the lack of desire to do the deed. You may feel less excited about the idea of spontaneous sex. In that case, how about trying scheduled sex?
Let's say every month, set up 2-3 dates with your partner wherein the goal is to be sexually intimate with each other. What's great about scheduled sex is you'll be able to build anticipation with your partner. You can send teasing messages to each other, pamper yourself in a spa to prepare for the deed, and do other things that'll excite your sensual senses.
8

Make some lifestyle changes.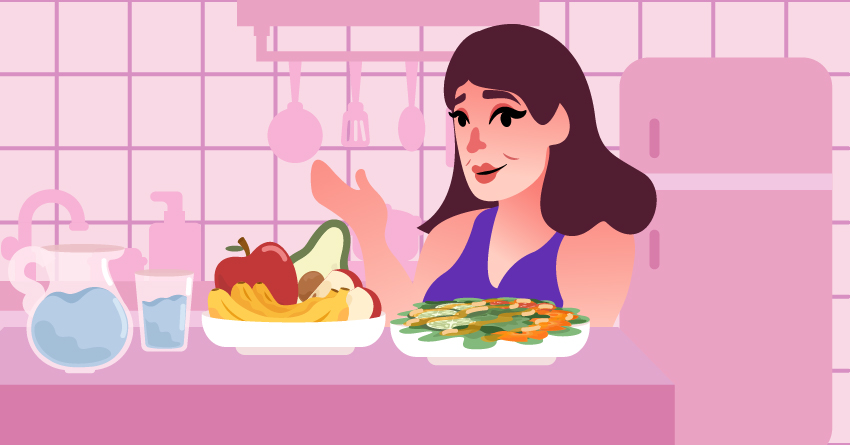 Another great way to maintain and improve your sex life after menopause is by creating healthier habits. Take enough rest, eat a balanced diet, minimize the stress with meditation, cut back on vices, and allot enough time for exercise. These steps may help you with your sex life and make the menopause symptoms more manageable.
9

Try kegel exercises.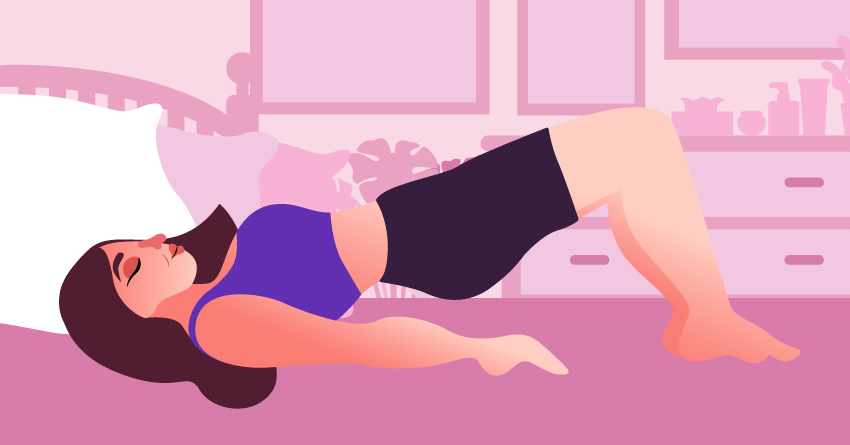 A kegel exercise is designed to tone and strengthen your pelvic floor, helping you with your bladder problems and making your orgasms more intense. You can do this on your own or with the help of ben wa balls or kegel balls, soft silicone balls with a string that usually comes with weights in it.
To do it, you'll need to find the right muscles to work on first. Achieve by doing this simple task: Urinate, then stop in the middle of it. Feel the muscles in your vagina, bladder, and anus get tight and move up.
Feel that upward tightening sensation? Then you're doing a kegel exercise. You can also try another method wherein you insert your finger in the vagina then tighten up the muscles as if you're holding your pee. Let go of the tightened muscles after a few moments. If you're doing it properly, your finger should be a little bit squeezed when you're tightening up the muscles.
Once you've discovered your pelvic floor muscles, you can then do at least 10 sets of kegel exercises (3-5 seconds each) while lying in bed every day. This is a recommendation only, but if you want a more specific suggestion for your condition, please consult your doctor about this practice. You can also check the article below for more information about Kegel exercises.
10

Consult a medical professional to help you with your specific needs.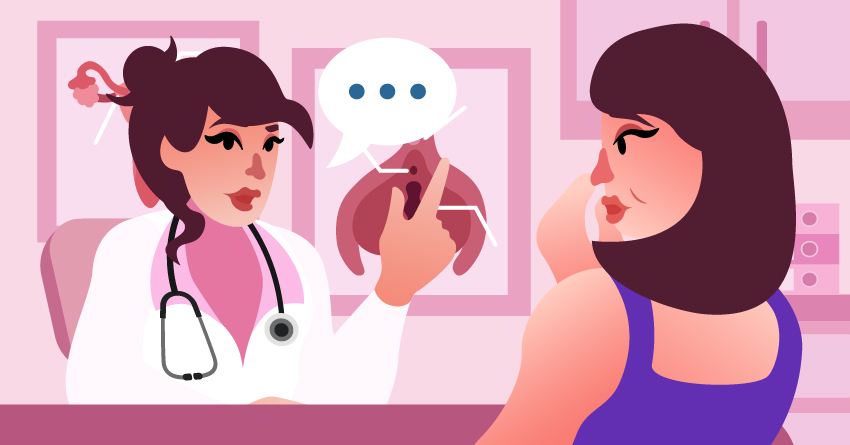 Suppose the side effects that you're experiencing are extreme and are disrupting your daily routine. In that case, we suggest you skip over the other remedies on this list and go to your doctor immediately. Take the required tests and get the prescribed treatments needed to balance out the hormones in your body.
Some doctors may recommend over-the-counter sexual wellness products such as lubes and vaginal dilators. Others may give a more intensive treatment such as hormone replacement therapy (HRT).
Best Lubes for Menopause-Related Dryness
Now that you've learned about the different remedies that you can try to make sex after menopause exciting again, we hope that you'll be able to find a treatment that works for you. As for our readers who are considering investing in personal lubricants for their sexcapades, check out our recommendations below.
Frequently Asked Questions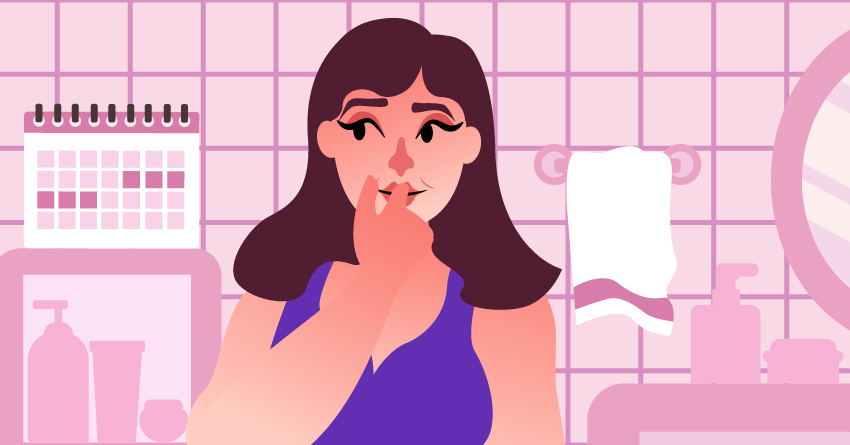 As you've reached the end, you've now learned all the common remedies to ensure comfier sex after menopause, as well as the best lubes for vaginal sex. But if you have questions, no worries as we've answered frequently asked questions related to this topic.
1

Would I still get a sexually transmitted infection when having sex after menopause?

Yes, you'll still be at risk for sexually transmitted infections, such as chlamydia, HIV, genital herpes, and other STIs. Being in the menopause stage doesn't give you immunity to these infections. This is why if you're not in a monogamous relationship, you still need to use protection, such as condoms and PrEP (pre-exposure prophylaxis). You can also take HPV, hepatitis A, and hepatitis B vaccines to your nearest sexual health clinic.
2

Would I still get pregnant when having sex after menopause?

Once you're done with the menopause stage or postmenopausal, your hormone levels have gone through changes that stop your ovaries from releasing eggs. You can no longer get pregnant naturally.
3

What type of lube works best for women going through menopause— water-based or silicone-based?

Both types would work for women who are in their menopause and post-menopause stages. The difference is in the consistency, lastingness, and compatibility of sex toys.

Water-based lubricants have more of a watery yet silky-smooth consistency and can be used with sex toys. They're also cheaper compared to silicone-based lubricants. However, the cons with this type are that you'll need to reapply the product throughout the sexy session.

Silicone-based lubricants have a thicker consistency and last longer than water-based lubes; a few drops will go a long way. However, they're more expensive and not suitable for silicone-made sex toys.

Overall, the best type of lube for you is the one that fits your budget, preferences, and needs.
4

Can I still be intimate with my partner even if there's no sex involved?

Yes, you can still express intimacy in different ways. You and your partner don't have to be naked and rowdy all the time. A simple hug in the morning, holding hands while grocery shopping, cuddling before sleeping, sensual massages on the weekends, steamy makeout sessions in the shower… Here are some things you can do with your partner to strengthen the intimacy in the marriage or relationship.
5

Do all vulva-having folks experience difficulty in sex after menopause?

Though it's common for female people to experience sexual issues during and after menopause, not everyone may experience, or some may just partially get the side effects. For instance, some women may still have high libido but have drier and weaker vaginal tissues, while others may have a low sex drive but still has adequate lubrication on their vagina.

Each situation is different; this is why we always recommend consulting a doctor to get your specific needs. In this way, you'll be able to get the treatment that would fit your needs.
6

Can women still experience orgasms after menopause?

Yes, orgasms are still achievable when having sex after menopause. However, it may be more difficult to reach it because of the sexual side effects that come with menopause. So we recommend checking out the tips we've given above to help seamlessly get the Os you deserve.
7

My partner just went through menopause; how do I pleasure her?

The best way to know how to sexually please your partner is by communicating with her.

Menopause would bring physical and emotional changes that possibly make sex more difficult for her, but she may not tell you about it because of shame or lack of information on the subject. If you feel that something's not right or see her being uncomfortable in the bedroom, it's better to be proactive and ask your partner about it.

Take note that you'll need a gentle and emphatic approach when doing this; don't make her feel inadequate just because sex isn't as frequent or that it's not as wild as before.
8

Can I still get the benefits of sex even after menopause?

Yes! Having sex after menopause can still give you its usual benefits. It can still minimize stress, strengthen the intimacy in the relationship, improve your sleep quality, and other well-known health benefits.
Takeaway
Going through menopause is a liberating yet challenging part of a woman's life. Along with the freer sense of self comes the life-changing physical and emotional changes that may affect almost every aspect of their life, including their sex life.
If you're going through menopause or just went through it, always remember that these biological changes are normal; there's nothing wrong with your body. Having sex after menopause can still be a blissful experience for you and your partner. All you need is patience and creativity.
For more sexual health guides, such as this one, please click here for more articles. You may also send questions to our resident sexpert Dr. Sex through this page.