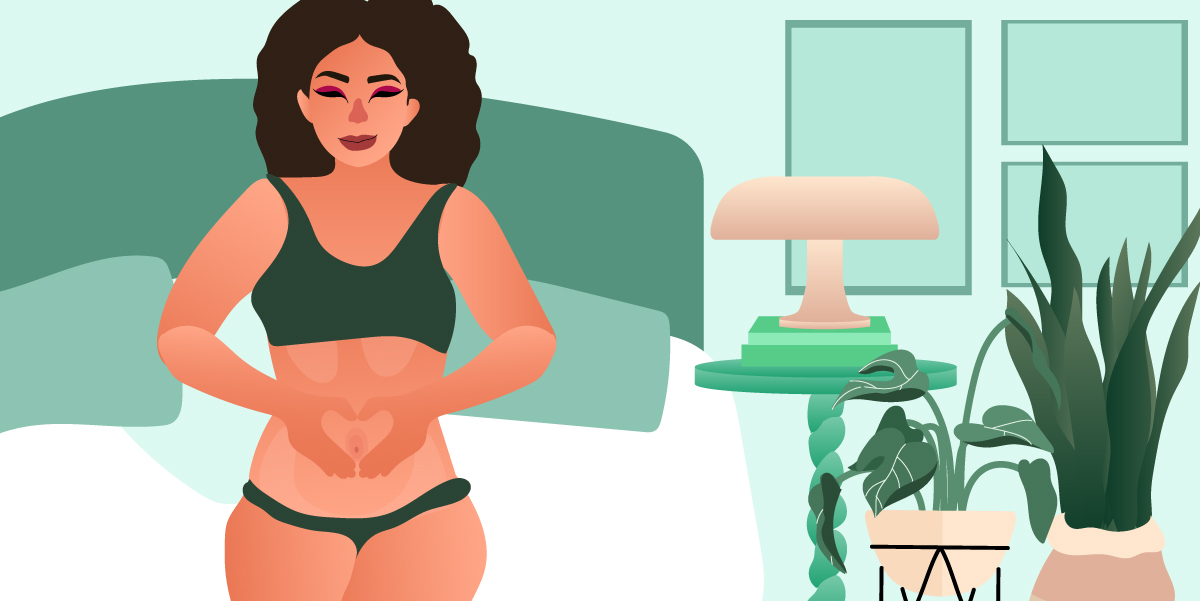 You know that little indented spot on your abdomen that's been with you since day one? It's called the navel or belly button. It technically has no purpose since it's just a remnant of the umbilical cord connecting a developing fetus to its mother's placenta during pregnancy. But for people into navel play, that area is a gateway to a world of orgasmic sensations.
Yes, navel play is a thing. It's in the same category as foot fetish, armpit fetish, and other body-related fetishes, but you don't have to be a fetishist to enjoy this sexual act. By the end of this guide, you'll be surprised at how pleasurable this body part can be.
So, whether you're someone who chuckles at the mere thought of playing your belly button or you've always secretly wondered what the fuss is about, get ready to unravel the sensual mystery of navel play.
What Exactly is Navel Play?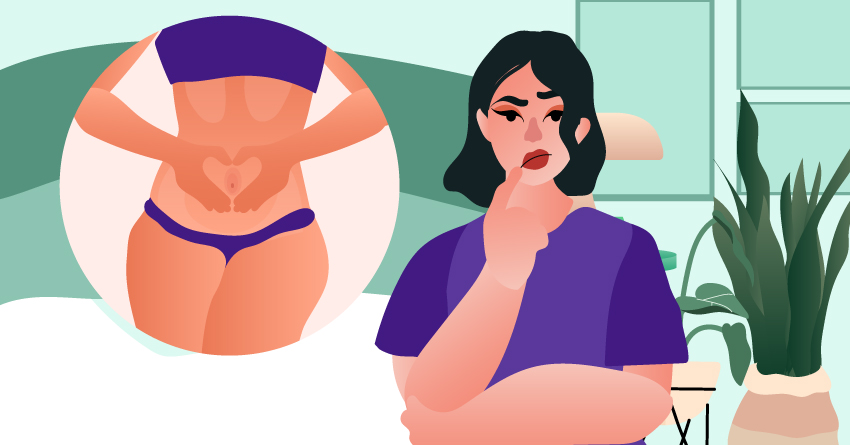 Navel play is the sexual stimulation of the navel or belly button, a scar-like indentation at the lower abdomen.
You can use your fingers, household items, and sex toys to please the area, and when done properly, it can result in a satisfying orgasm. It's because the navel contains nerve endings similar to other erogenous zones like the glans penis (head of the penis). There are also studies stating that your belly button contains the same type of tissues that can also be found in your genitals. Try this simple activity to see how sensitive our belly buttons can be. Use your index or middle finger to poke in your navel. Go as deep as you can go. It feels ticklish, right?
Navel play is also usually done by navel fetishists, who get extremely turned on by seeing, touching, smelling, and licking a belly button. According to Intimate Medicine, the allure of the belly button to fetishists lies in how it similarly looks to a vagina. According to them, "Evolutionary psychologists believe that all men are instinctively attracted to body orifices, and even though the belly button is not exactly an orifice, it is still an object of desire. Because of the visual similarity between the belly button and female sexual organs, psychologist Dr. Elmar Basse explained for German Bild that the navel is a small vagina, which makes it hard to resist for men."
But even if you or your partner isn't exactly obsessed with this body part, you can still enjoy navel play, as it's a fun way to bring novelty to the bedroom. It extends beyond physical pleasure; it allows partners to communicate and understand each other's desires, boundaries, and vulnerability.
Navel Play Techniques
Like other sexual activities, navel play isn't a one-size-fits-all endeavor. It offers a spectrum of sensations and experiences that could feel incredibly good for some people and uncomfortable for others. That's why trying different techniques is important to see which works for you and your boo. We list some common stimulation methods on your or your partner's belly button.
1

Fingering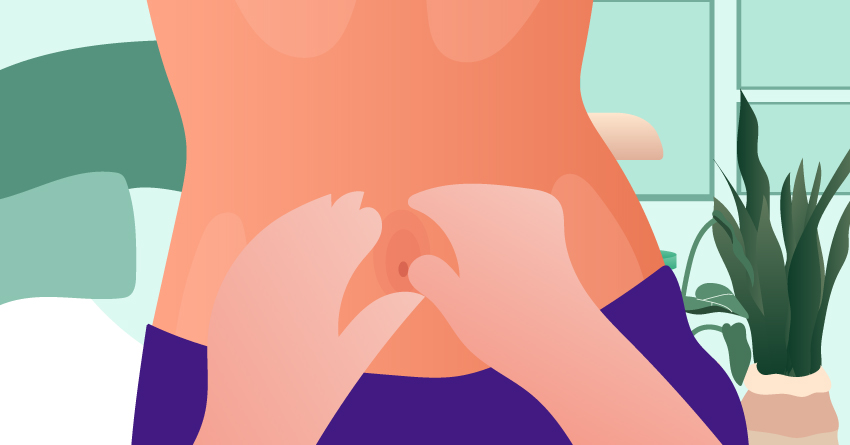 This is the best technique if you're a beginner in navel play. It uses gentle, controlled movements of the fingers to stimulate the sensitive nerve endings around the navel; pretty similar to what you would do when pleasing a clitoris.
Start with grabbing a bottle of massage oil, apply it generously in your middle or index finger, then gently massage the area around the navel; don't push it inside yet. Keep the feather-light touches as your partner gets more relaxed and aroused. You can also make out during this period to amp up the anticipation. Trace circles around the edges, gradually varying pressure and speed to gauge the response. After a few moments, push your finger inside the belly button. Experiment with different patterns, like spirals or horizontal strokes. You can also lightly poke the area or move it back and forth.
Bonus Tip: Use stimulating massage oils or massage candles! They come with cooling, warming, or tingling effects that amplify your partner's pleasure.
2

Licking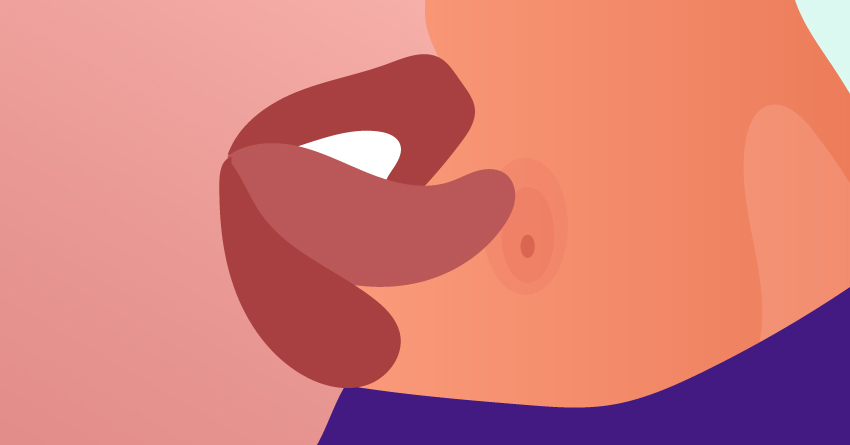 For the daring ones, here's a navel play technique you might enjoy. When approached with care and enthusiasm, licking can elevate navel play to a new level. With its warmth and moisture, the tongue adds an extra layer of sensuality to the experience.
For this one, start with soft kisses to your partner's abdomen. After a few seconds, involve your tongue and give gentle licks around the navel. Gently swirl your tongue around the navel's edges, alternating between broad strokes and more focused movements. Once you feel ready to level it up, push your tongue inside the navel and give it a good licking. Monitor your partner's reaction— their subtle cues guide you toward what feels best.
Bonus Tip: If you're the receiver, ensure your navel is squeaky clean before letting your partner stimulate it. Some stubborn germs may be hidden inside, and an unwashed belly button may have an odd odor. Dip your clean finger or a washcloth in a solution of saltwater or alcohol and gently massage the inside of your navel.
3

Blowing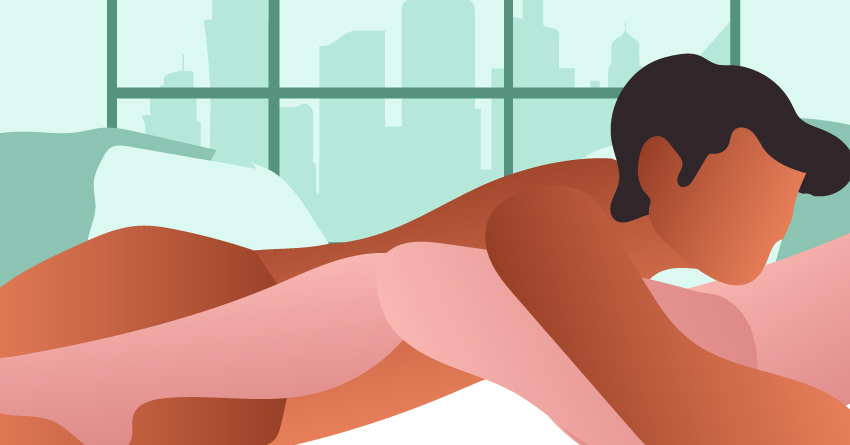 Blowing, while seemingly simple, can be surprisingly effective in navel play. The gentle rush of air creates a teasing sensation that can excite your partner's erotic senses. However, this method is better for teasing than being used as the main technique; we recommend doing this before you start licking or fingering your partner's belly button. Like the other methods on the list, experiment with varying proximity and intensity as you blow the area.
Bonus Tip: Surprises might be delightful for special occasions, but they have no place when it comes to sexual activities, and navel play is no exception to that. Always prioritize consent and respect your partner's boundaries. Some people may not be into stimulating their own or someone's belly button, and they should be able to discuss that with you before the deed.
4

Penis Rub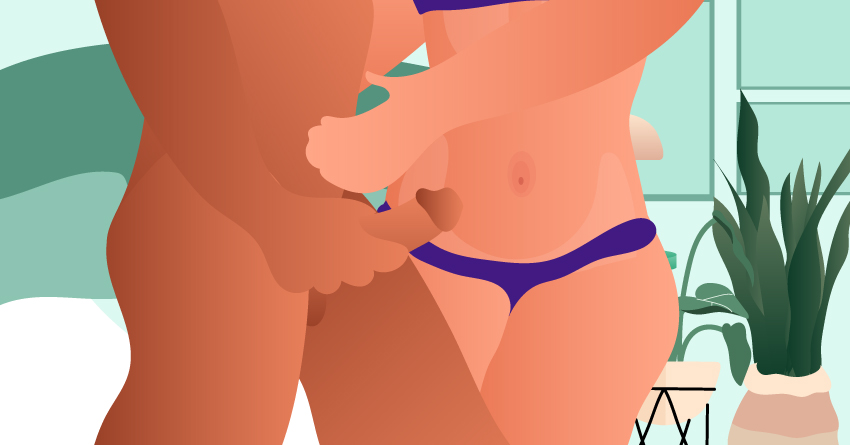 Once you've given sultry massages and licks to your partner's belly button, it's time to take things to a new level through navel f*cking.
Before attempting this technique, communication and consent are crucial. Ensure you and your partner are on the same page regarding comfort and boundaries. If all is well, gently rub the penis or strap-on dildo into the navel. If possible, push it inside. The sensation can be both intriguing, uncomfortable, and arousing. You can then move it back and forth, like you would do with a vagina. Just be careful, though, as the navel is pretty shallow, so pushing too hard may lead to mishaps.
Bonus Tip: Use a water-based lubricant for a smoother stimulation!
5

Using Food & Household Items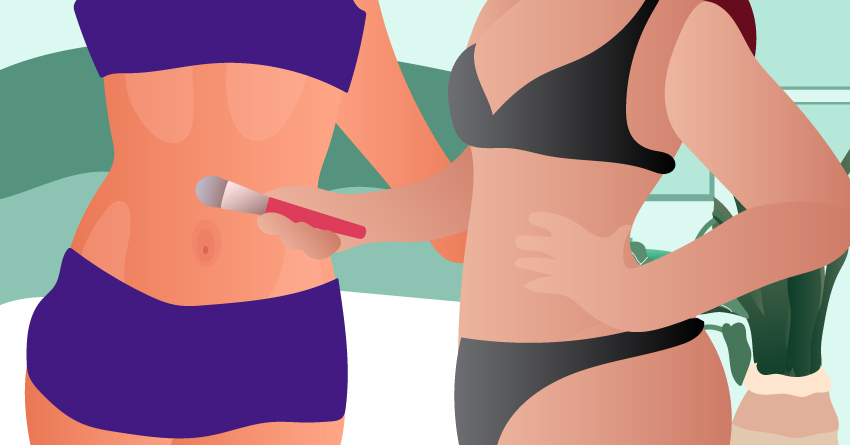 Adding a variety of textures can offer a fresh perspective on navel play. You can use household items to stimulate the navel, like a makeup brush, paintbrush, ball pen, cotton buds, silk scarf, etc. If you love licking your partner's belly button, you can only try incorporating melted chocolate, honey, whipped cream, ice cream, and other edible items to create a playful and sensory-rich experience.
Bonus Tip: Use items and foods safe for skin contact and won't cause irritation. For instance, don't use spicy foods or sharp tools like knives. We know that navel torture is a thing, but we would like to steer away from that since those are for experienced kinksters and navel fetishists.
6

Using Vibrators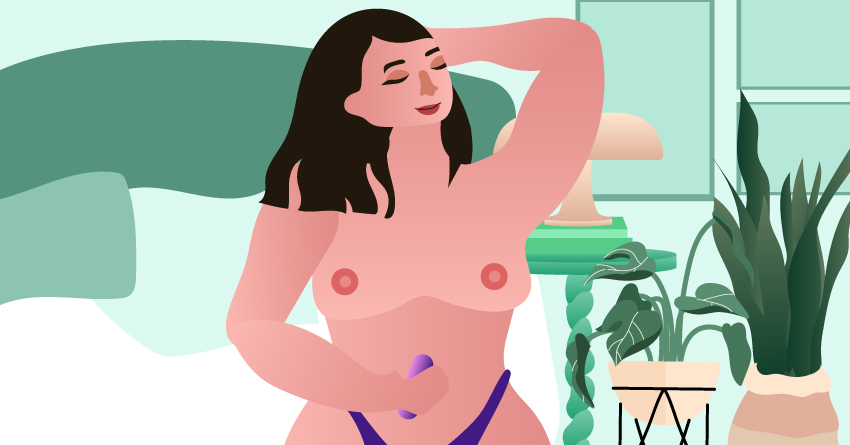 Vibrators, known for their ability to please every erogenous zone in the body, can also find a role in navel play. Opt for a vibrator with a soft, gentle setting to avoid overwhelming the sensitive area. We also recommend something that could fit inside your belly button, like a tip, mini, or finger vibrator.
Turn on the vibe and set it to the lowest intensity; gradually increase the vibration level if desired. You'll then position the vibrator around the navel, allowing the vibrations to ripple across the skin. Once your partner is ready for more intense sensations, you can gently push the toy in the middle of the navel.
Bonus Tip: Don't hesitate to try out different vibration modes and patterns! Who knows, you may be unlocking sensations you've never experienced before. Remember to pay attention to your partner's responses and adjust your approach based on what feels most enjoyable and exciting at the moment.
7

Using Soft BDSM Toys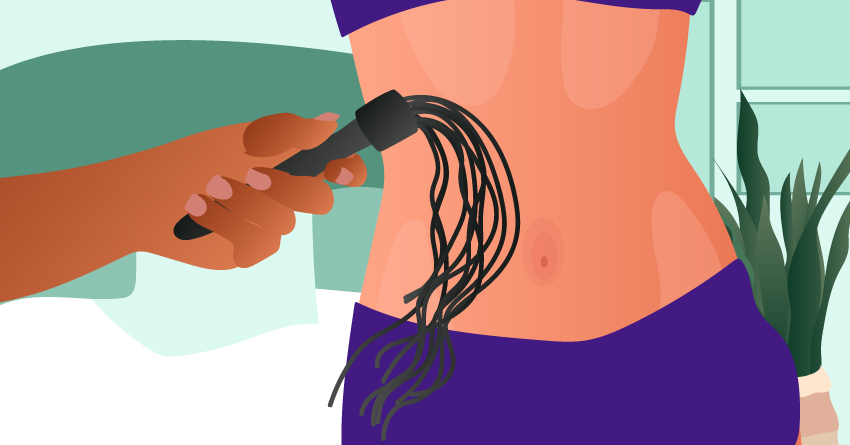 Another sex toy that you can use for navel play is soft BDSM tools. While the term "BDSM" is usually associated with pain, there are actually toys, like floggers and ticklers, that provide teasing sensations. When used thoughtfully, it can add a layer of subtle excitement and heightened intimacy to navel play.
If you're unfamiliar with a tickler, it's a toy with a slender handle attached with feathers, faux fur, or soft bristles. It's specifically made for sensory play and to tease the submissive. Meanwhile, the flogger is similar in structure; it has a slender handle, and attached at the end are tassel-like strands usually made with leather, suede, or fabric.
To use it, you can start by giving gentle taps and caresses to the tickler. You can then press the tickler or flogger inside the navel, moving it in a circular or back-and-forth motion.
Bonus Tip: If you and your partner aren't into navel play after trying different play techniques and toys, it's okay to focus on other sexual activities. It's important to recognize that navel play might not be everyone's cup of tea, and that's perfectly okay. Just as with any other aspect of intimacy, individual preferences vary widely.
Best Sex Toys for Navel Play
As you've reached this part of the guide, some of you are probably interested, while others are sure to skip this one out. If you're not a fan of navel play, it's alright. If navel play doesn't align with your interests, there are many other ways to engage in intimate experiences that resonate with you and your partner. As for the peeps who want to try this out, below are some sex toys you can use to amp up the sexperience.
1

Satisfyer Tropical Tip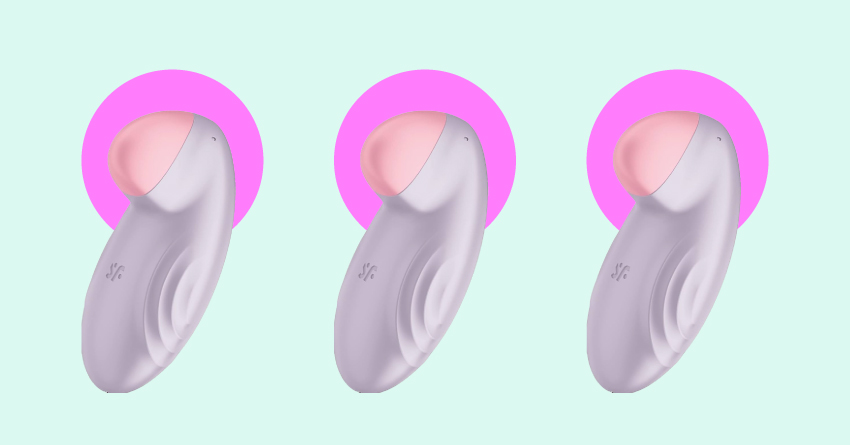 This mini vibrator has a bird-inspired design featuring a round tip that perfectly fits your navel. Not only that, but you can pair this device with the Satisfyer Connect App, which opens you to many hi-tech features such as music sync, ambiance mode, long-distance control, and more.
2

Satisfyer Teaser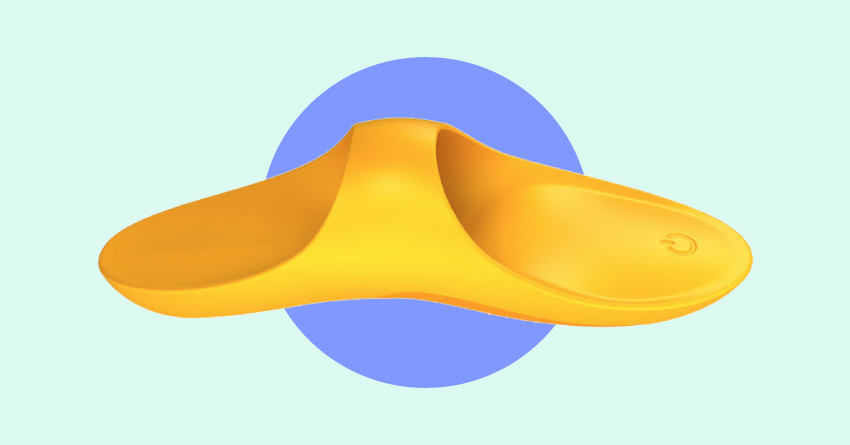 If you're looking for a toy that easily slides on your fingers, you must check out this beauty. It comes with an adjustable ring that'll fit snugly on your finger. Along with the sleek design is a rounded tip and 12 deep vibration modes.
3

SVAKOM Siren Tongue Vibrator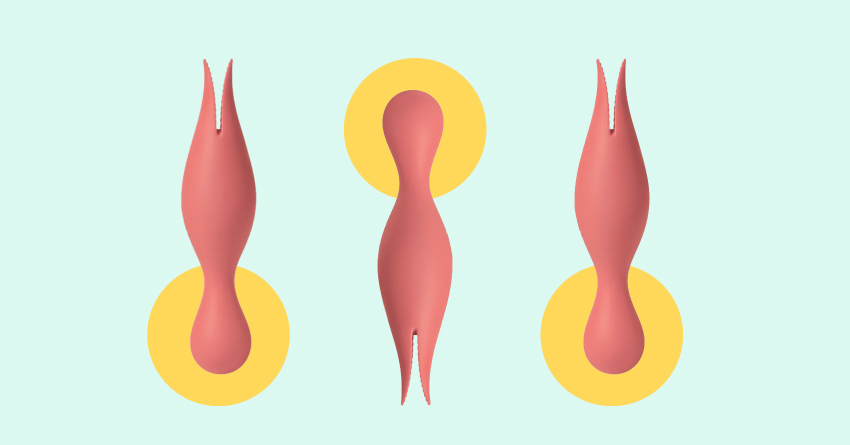 Meet the Siren, an alluring clitoral vibrator with a round and petal-like end. For the round end, push or press it against your belly button. In contrast, the petal-like end can tease the area surrounding your navel, or you can use one of the petals and press the tip inside. Made by one of the top sex toy brands in the world, you can never go wrong with this one.
4

Satisfyer Twirling Joy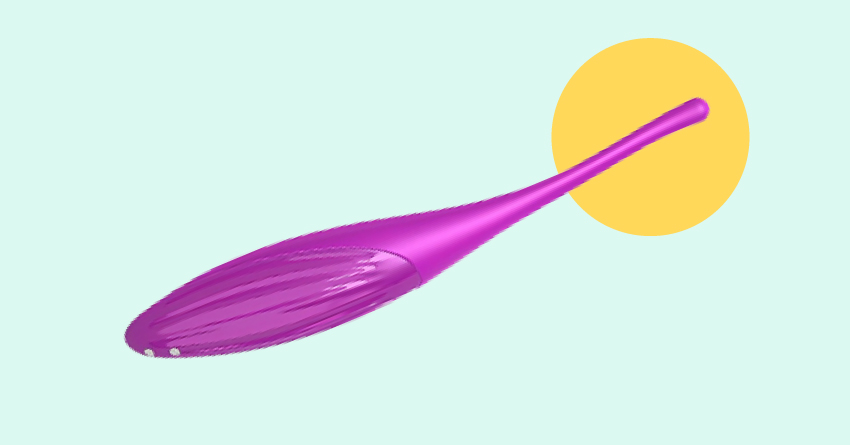 If you're looking for a vibrator that can deliver pinpointed vibrations, you'll love this one. This vibe has a slender wand, concentrating all the vibrations at the tip. It comes with 8 default vibration patterns and 5 intensity levels, plus it's app-enabled, so you'll get innovative features like long-distance control, ambiance mode, custom vibration modes, and more.
5

SVAKOM Nymph Soft Moving Finger Vibrator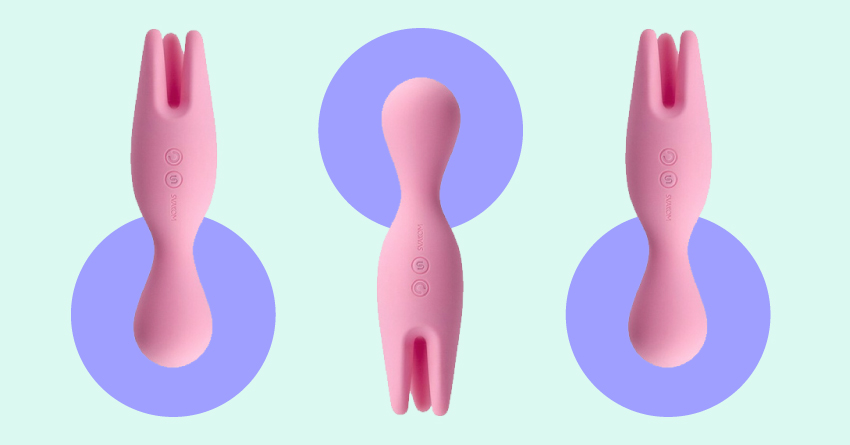 This one is similar to the Siren, but instead of a petal or tongue-like tip, it has these three slim tips that mimic the motions of your fingertips. Place them right in your navel for a good and pleasurable massage. Not only that, but this silicone-made toy has 5 vibration intensities and modes + 5 grasping modes, making it a great starter toy for those who prefer to please their external erogenous zones.
6

Lovense Hyphy App-Controlled Dual-End Vibrator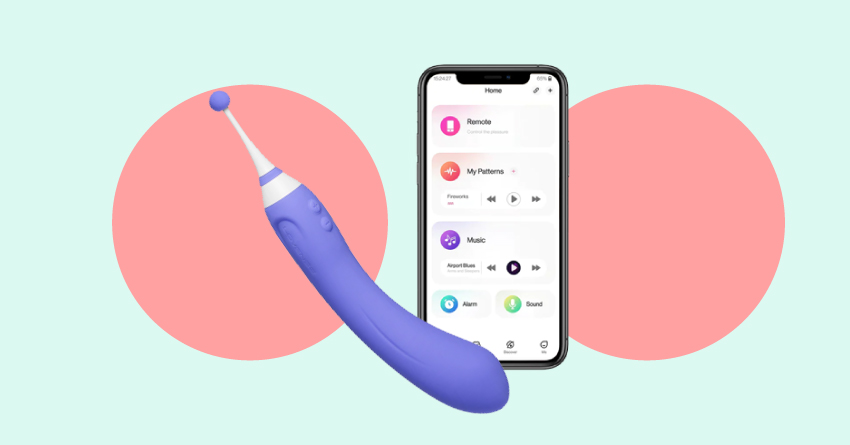 If you're looking for another tip vibrator, we gotchu. This time, it comes from Lovense, best known for its top-of-the-line app-controlled toys.
The Lovense Hyphy has a toothbrush-like design with a slim, nubbed tip packed with power. Aside from the slender tip, this toy has 3 separate attachments: a round attachment for broad vibrations, a u-shaped to give a hugging vibration sensation, and a tongue for oral sex-like sensations. That means you'll get a more customized experience than other tip vibrators. And like any other Lovense product, this vibe is app-controlled, featuring long-distance control, custom vibrations, and more.
7

Lelo Dot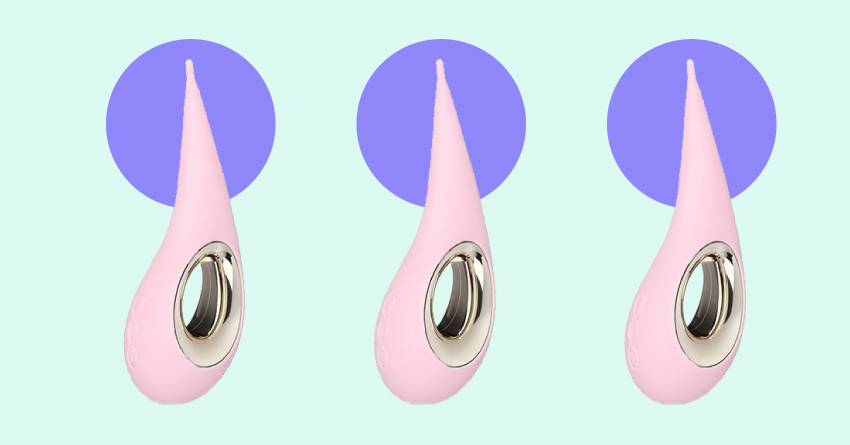 This stunner will make you quiver! The Lelo Dot comes with a sleek teardrop-like shape and silver accents. The slim tip is packed with deep vibrations. It is made with Infinite Loop Technology, easily hitting your external erogenous zones.
8

Satisfyer Bold Lover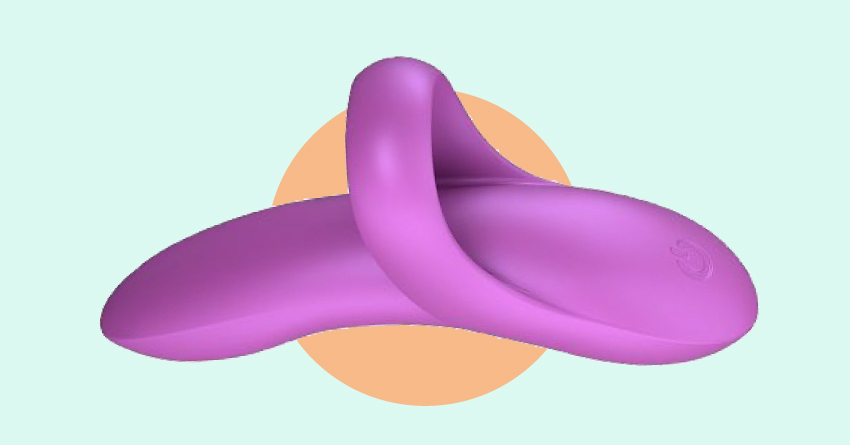 Here's another ring-like vibrator that'll work on navel play. The Satisfyer Bold Lover is like a curvier sister of the Satisfyer Teaser. It has a gender-neutral design, a curved body, and 12 pulsating vibration modes. Whether you wanna stimulate your belly button, nipples, or clitoris, you can definitely count on this one.
Takeaway
Overall, navel play can be a hit or miss, depending on your sexual preferences, how comfortable you are with navel stimulation and other related factors. As mentioned earlier, you don't need to push yourself or your partner to try unconventional sexual plays like this one.
Whether you're a seasoned navel player or a curious newcomer, the key takeaways remain universal. Communication remains the cornerstone of any sexperience— openly express desires, set boundaries, and ensure mutual consent every step of the way.