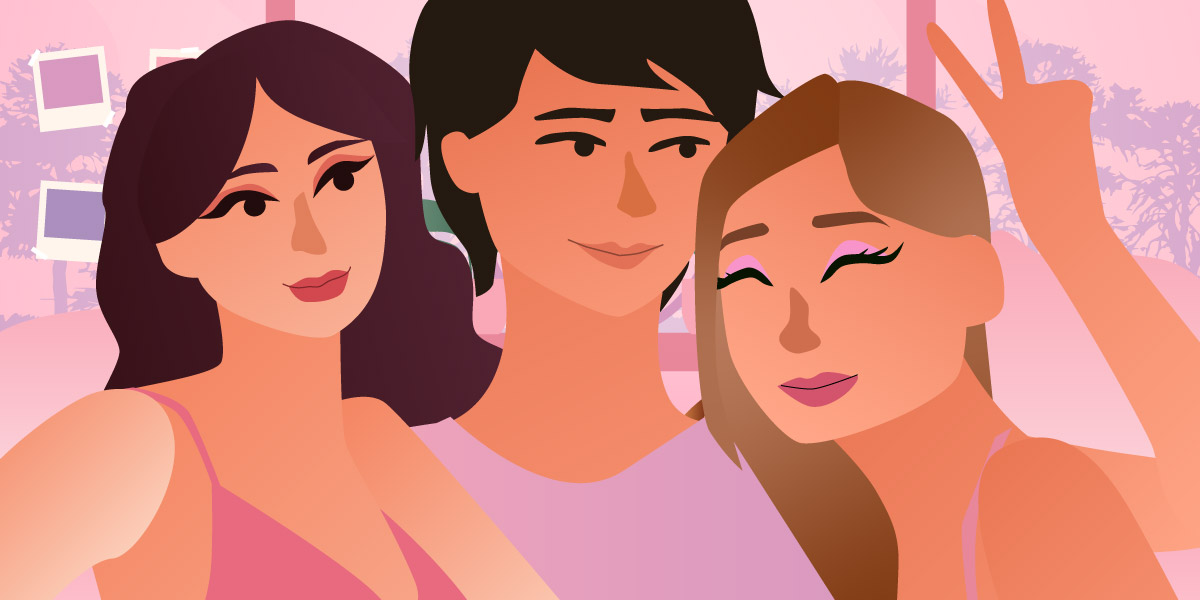 You know what's better than Valentine's Day? Galentine's Day! It's like one of those "girls nights" but less clubbing. Instead of hitting the bars at nine 'o clock, you're already up by nine in the morning, drinking mimosa for breakfast.
For those who are unfamiliar with this not-so-official holiday, it started way back in 2010 through an American sitcom Parks and Recreation. One of the lead characters on said series, Leslie Knope, introduced this annual tradition on the show's second season.
Here's the definition of what a Galentine's Day is, according to the queen herself.
"What's Galentine's Day? Oh, it's only the best day of the year. Every February 13th, my lady friends and I leave our husbands and boyfriends at home and we just come and kick it, breakfast-style. Ladies celebrating ladies. It's like Lilith Fair, minus the angst. Plus frittatas."
Basically, this fun holiday is all about celebrating female friendship! It even has "Gal" at the start of it. So if you want to express your genuine love and affection for your besties, this is the perfect day to do just that.
Now, it's up to you if you want to kick it, breakfast-style. But if brunch is not your thing, here are some other ways to celebrate Galentine's Day for your nearby and long-distance besties.
Galentine's Date Ideas for Nearby Besties
If your girlies are just a few blocks away, hosting a get-together is definitely the best way to celebrate it (not with the current scenario though). Here some activities and party ideas that you could do with them.
1

Watch chick flicks together.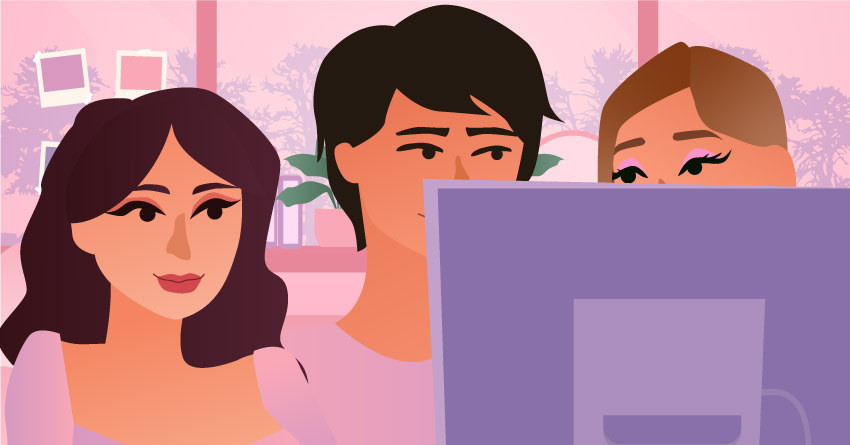 Nothing beats the good 'ol movie marathon. Before the event, you can ask your friends which chick flicks they would want to watch. You can go for the classics such as ''Clueless' or go for the current faves such as 'To all the Boys I've Loved Before.' After that, just prepare some snacks and get cozy as you watch these flicks.
2

Play the Galentine's Day Drinking Game!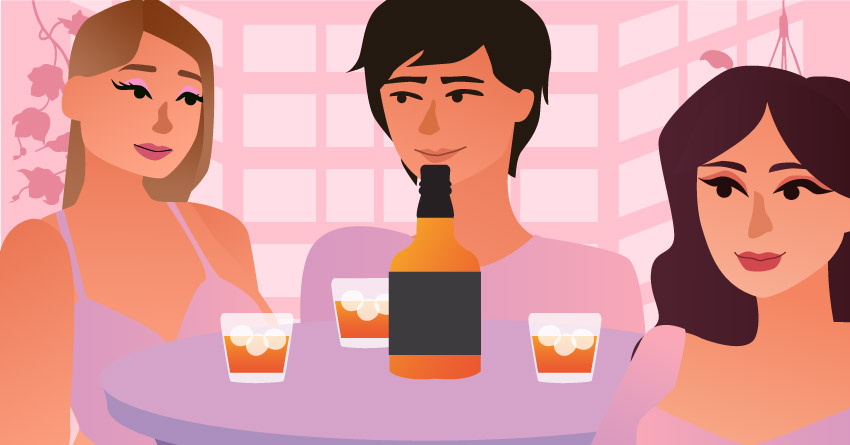 This activity isn't just exclusive to Galentine's Day– you can also do this on your girls nights! It's pretty much the same as the movie marathon, only with a tipsy twist.
You basically watch a popular rom-com movie such as the Bridget Jones' Diary, Valentine's Day, Hitch, and or just have a random pick from the Hallmark Rom-Com Collection. After picking the film of the night, prepare some cocktails and take a shot when these things happen in the movie:
Anytime you hear the word "single."
If you hear someone crying, even a baby.
If the character realizes that they shouldn't have worn high heels that day.
"The thing you baked tastes great!"
Anytime you hear the phrase "Cat Lady."
A ballad song plays from the background.
Anytime a character cooked food that didn't turn out great.
When the characters kiss in public and the crowd cheers for them.
There are tons of other rules that you can incorporate into this game. Just check out the whole drinking game on this guide here.
3

Unwind through a spa party.
Release that stress away with your besties and have a spa day with them. We suggest getting a spa package at home, so you can proceed on doing other Galentine's Day activities with them afterward, such as a movie marathon or a fun karaoke night!
4

Go for a Galentine's Day Crafternoon.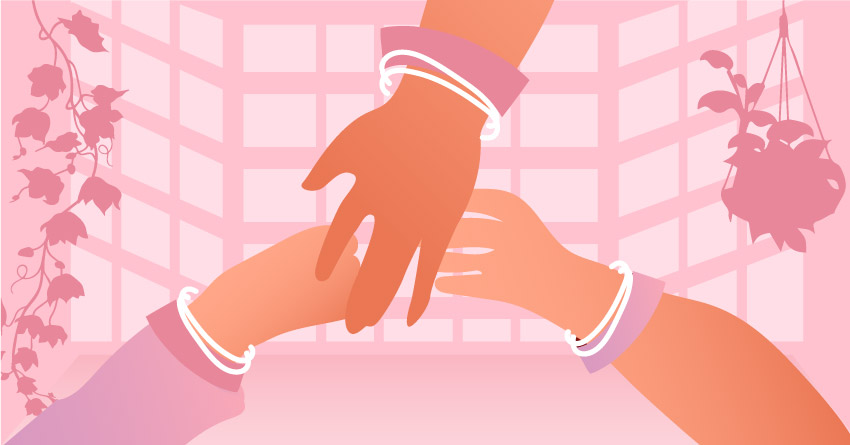 If you and your besties are certified #arthoes, then you'll surely love this one. For this date idea, have an arts and crafts session while chatting or listening to a podcast.
Though it's up to you and your friends and what crafts to make, we suggest creating something easy to make and can serve up as memorabilia for this party. For example, have matching bracelets, matching knitted coasters, or hand-painted handkerchiefs.
5

Try out a dance class!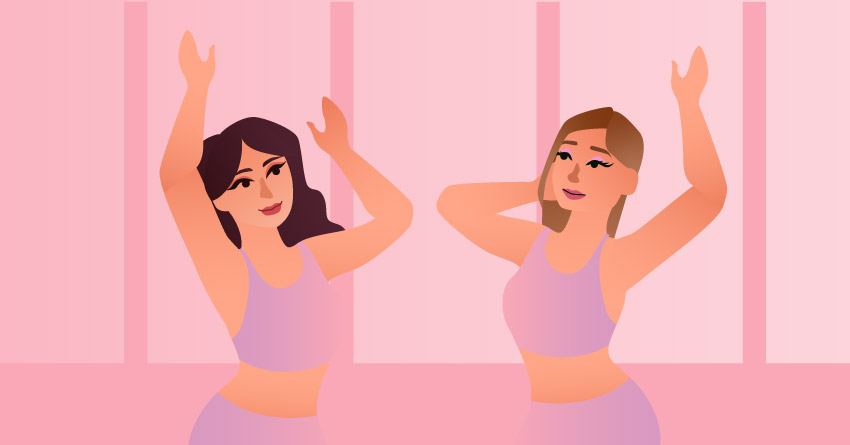 Wanna level up your dancing skills with your besties? Getting ready for the girls nights once the pandemic is over? Here's something you should try on Galentine's Day– join a dance class!
We know that some of you are hesitant to do this, but hear us out. Dancing has a wide range of physical and mental benefits such as improved cardiovascular health, stronger bones, and better cognitive performance. It also helps in boosting your mood, decreasing symptoms of anxiety and depression with every groove. So go ahead and put on some dancing shoes and get your body movin' with your besties!
6

Have a boudoir photo shoot.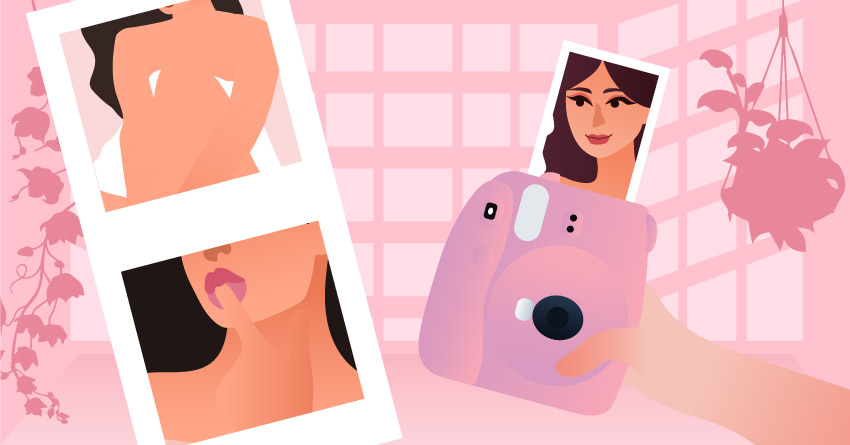 Want a unique way of celebrating Galentine's Day this year? Here's something for ya. Instead of the typical sleepover with your besties, why don't you take the time to have some boudoir shoot? Fill up your wine glasses, prepare some fairy lights, and get all dolled up!
If you or some of your friends are not comfortable with using a smartphone, you can opt for an Instax camera. In fact, it even adds that "vintage sexy star" feel to it. Just unleash that confident queen in you as you take photos with each other!
7

Take a spontaneous road trip.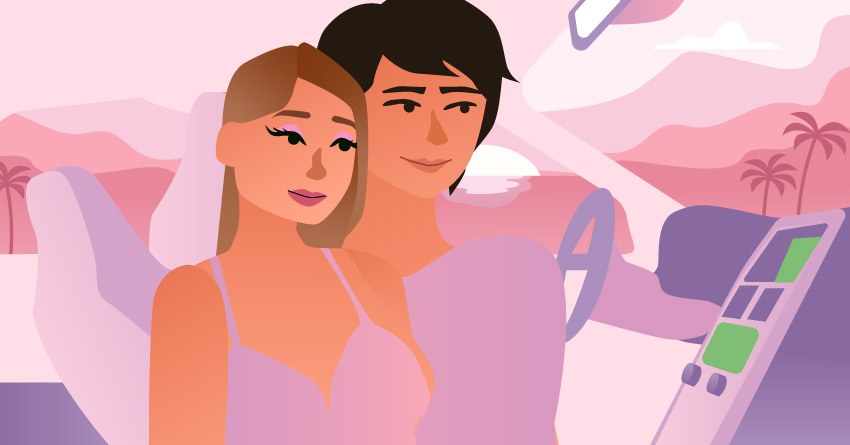 Enough with sleepovers, parties, and other typical activities on girls nights. This Galentine's Day, hop on a van and drive off somewhere that's new to you and your friends.
What's great about having a spontaneous road trip is that…it's spontaneous! No more planning over itineraries. No more obsessing over what to wear. You don't have to stress out on bookings and other travel-related stuff.
With an unplanned trip, you're just seizing every adventure that comes your way and enjoying it with your friends.
8

Go thrift shopping and say yes to the (thrift) dress!
Do you and your friends love to shop? Then you'll surely love this one. Instead of going to shopping malls to score the latest outfits, why don't you try going to thrift stores?
What's great about shopping in thrift stores is that you can score insta-perfect clothes at low prices. You're also helping to reduce waste. This means you and your friends are not just saving money, but saving the environment as well!
9

Volunteer at a charity event.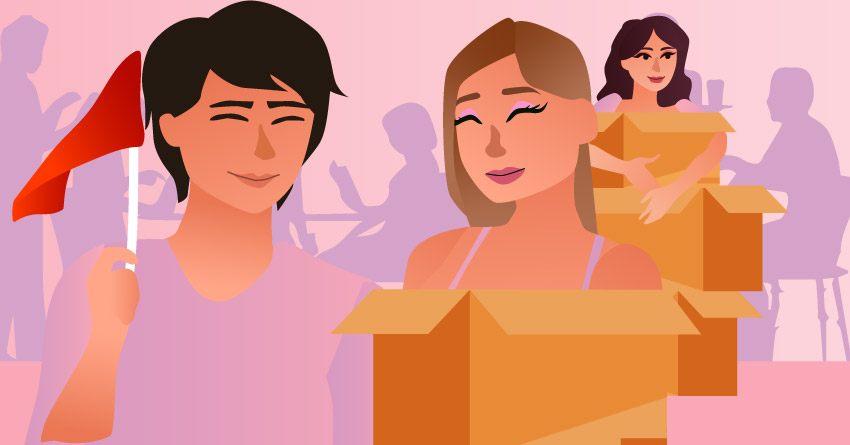 Giving back is one of the best things that you can do on Galentine's Day. Instead of having some girls nights or sleepovers, make this holiday special by using it to help with charity events. You can give food to homeless people, provide volunteer work, or even produce an awareness campaign video with your friends.
Galentine's Day Date Ideas for Long-Distance Besties
Can't be with your besties this Galentine's Day? Well, it does suck to not have girls nights with your friends, but fret not– you can still have this annual tradition at the comforts of your home. Here are some virtual Galentine's Day Date Ideas that you should try!
10

Try to have a "secret cupid" gift exchange.
It's basically like a secret Santa, but for the month of love! For this activity, we suggest using secret Santa generators. These websites will basically send emails to each one of you, letting you know your secret cupid.
It's up to you if you want to have a theme or if you want to set up a budget– just do what works for you and your besties. After that, ship out your gifts before the 13th! PS. Check out our vibrators section here and give your secret cupid some good (and we mean gooooood) vibes.
11

Send care packages to each other.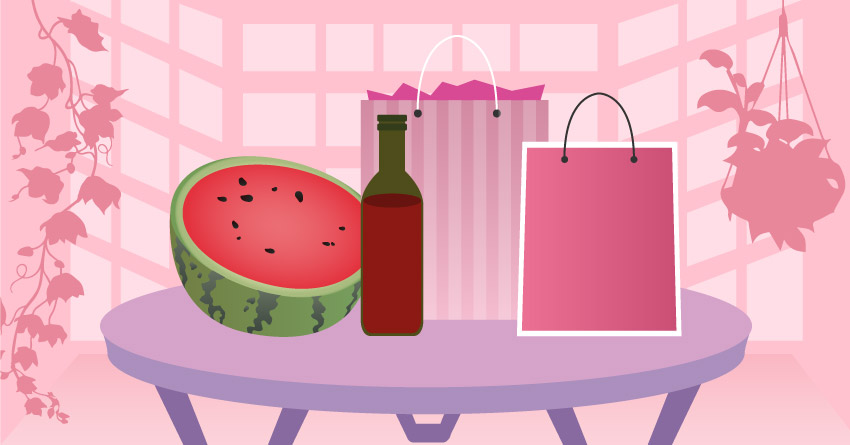 Here's another gift-related idea. Instead of exchanging gifts, you can opt on sending each other with care packages. Though there's no element of surprise on this one, as compared to the previous point, it's still a fun and endearing way to celebrate Galentine's Day.
When sending out care packages, it doesn't have to be grand nor as big as a "balikbayan box." It can be like a loot bag of sorts– filled with items that help you de-stress. You can also customize it depending on your friends' preferences. By doing this, you're not just celebrating the annual tradition, but also maintaining your friendship with them over far distances.
12

Have a wine and cheese tasting over zoom.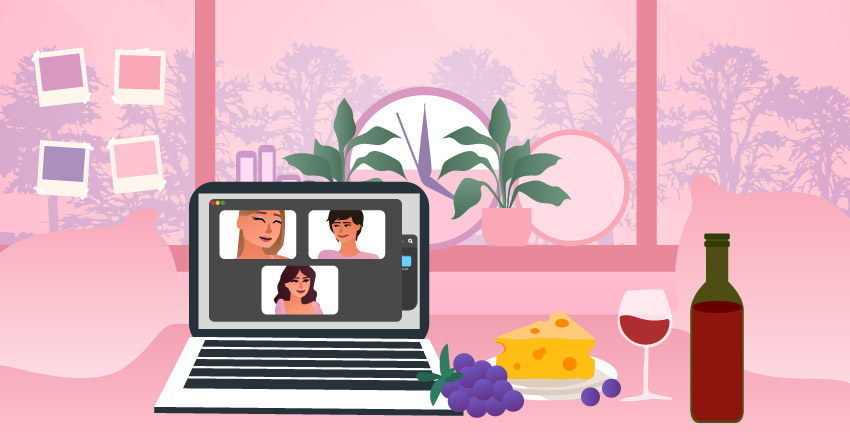 Still want to have those "girls nights" even if they're miles away? Well, there's still a way to do just that. Use video call platforms to your advantage!
Zoom. Facetime. Facebook Rooms. Google Meet. Skype. There are so many platforms to choose from. Once you've found the platform that suits you and your friends' devices, prepare your charcuterie board and your finest wine. Then have a good 'ol "chikahan" over a video call.
13

Have a clothing swap with your besties!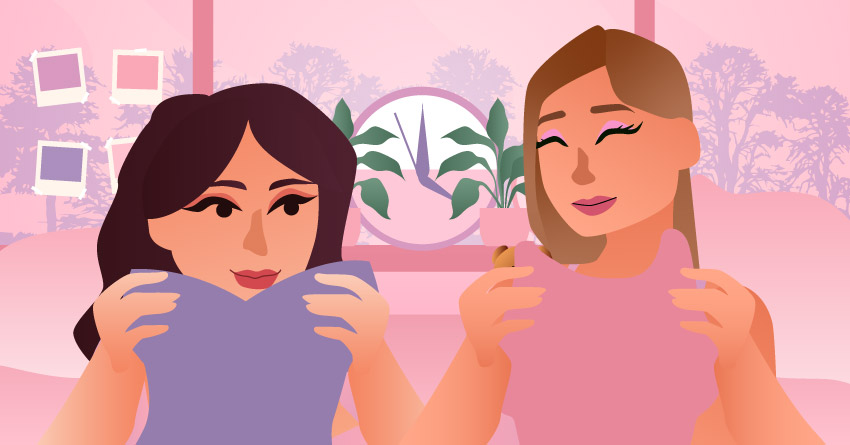 Here's another Galentine's Day date idea that's just as fun as your girls nights. Similar to the secret cupid and care package idea, you'll be giving out something to your friends. But unlike spending a lot on gifts and self-care items, you're all giving preloved clothes to each other. Then you can all wear those swapped outfits over zoom.
What's great about this idea is that there's a personal touch to it, since you're getting a personal item for your friends. You're also spending less on this one, as compared to the other gift-related ideas. Not only that, you and your friends' initiative to reuse clothes will help save the environment.
Takeaway
Galentine's Day isn't all about the gifts or the girls nights. You don't even have to spend tons of money just to celebrate it. As long as you and your friends have expressed your genuine love for them, even with a simple text message, then it's already something worth remembering.
So go ahead, message your gal pals and tell them how much you mean to them this February 13th. Let's keep the "ladies celebrating ladies" tradition going. Happy Galentine's Day!