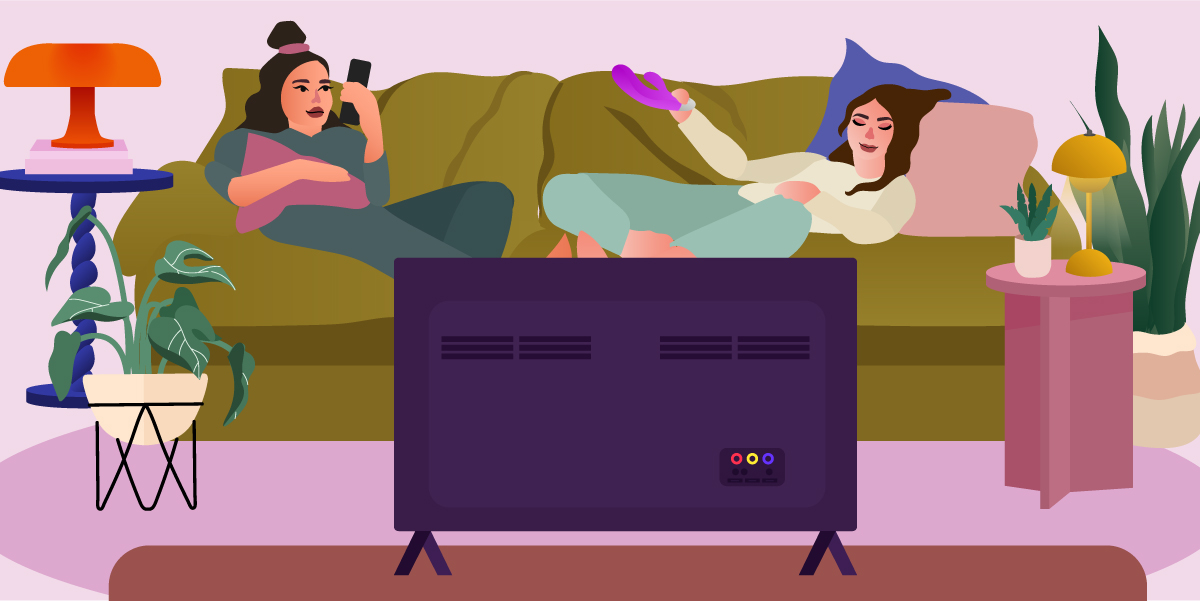 Sex toys used to be a big no-no in films and TV shows. As people weren't as open, it's no surprise that adult toys remained seen only in the rated-18 movies and maybe the occasional raunchy comedy where the toys are used as a gag.
But as the sex-positive movement flourished, we gradually saw pleasure toys debuting in Hollywood. Not only that, but representing these toys also represented unconventional sexual acts, like pegging, BDSM, and so on.
If you're curious about what movies and films have helped destigmatize sex toys, you're in the right place. We'll be talking about those cheeky, winky moments when sex toys make their on-screen debut in movies and shows. Grab your popcorn and get comfy because we're about to take you on a playful journey through the times the love toys stole the spotlight.
1

Rabbit Vibrator – Sex and the City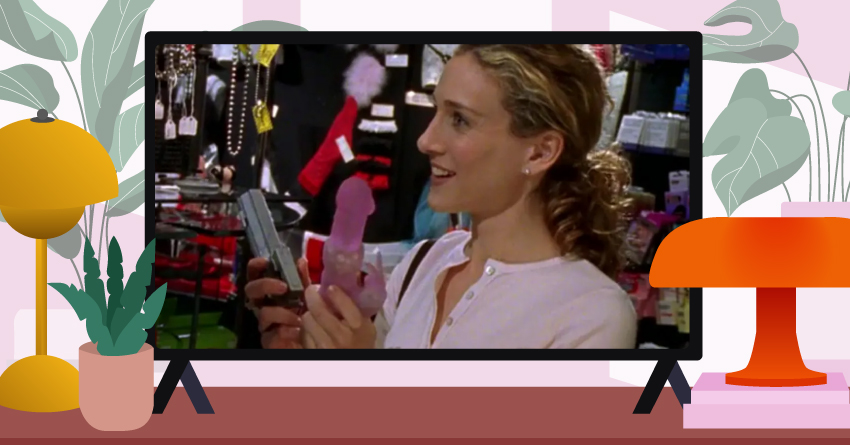 We'll start this guide with the iconic rabbit vibrator from the first season of Sex and the City.
When Charlotte (played by Kristin Davis) and her friends are in a sex toy shop, she hesitates to get a rabbit vibrator as she prefers to "save the sex for someone she loves." But with the toy's charming design and pink color, she tried it… and ooops. She became so enamored with her rabbit vibe that her friends had to make an "intervention."
Wanna know why this is iconic? Because this was shown in 1998. People are more conservative during this period, so getting a rabbit vibrator featured in this show is groundbreaking. The rabbit vibrator also became the hottest-selling sex toy since more women discovered the toy through the show.
It's not the last time a sex toy has paved its way in the series, as there's also a scene where Samantha (played by Kim Cattrall) used a wand massager.
2

Strap-On Dildo – Broad City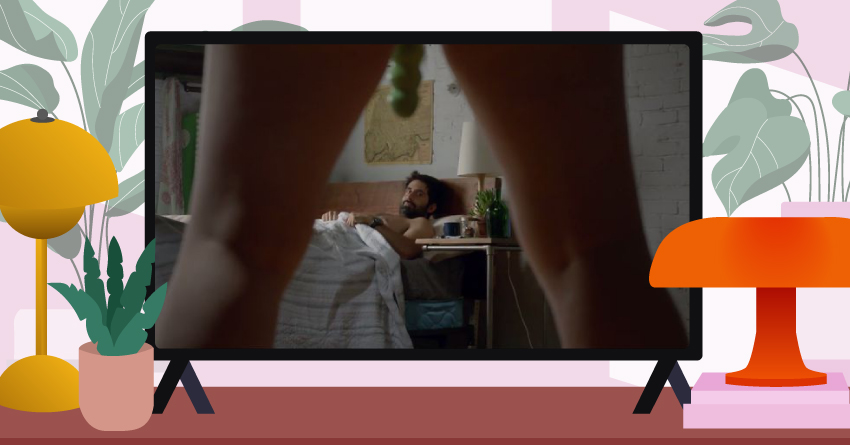 In Broad City's Knockoffs episode, Abbi (played by Abbi Jacobson) was surprised when her neighbor and crush, Jeremy (played by Stephen Schneider), asked her to peg him. She was confused about what to do but ended up trying it out and even got empowered.
The approach is pretty realistic yet with a drizzle of comedy in it— the awkward silences between Abbi and Jeremy and Abbi's best friend Ilana (played by Ilana Glazer) literally twerking after finding out about the pegging really made the scene a lot more memorable.
Now, it might be exciting to introduce a new sex toy during sex, but we highly recommend discussing with your partner first the sexual activities you would wanna do in the bedroom. Since this is fiction, it ended up fine between Jeremy and Abbi, but not everyone would have the same experience if they surprised someone with a strap-on dong or other love toys.
3

Panty Vibrator –  The Ugly Truth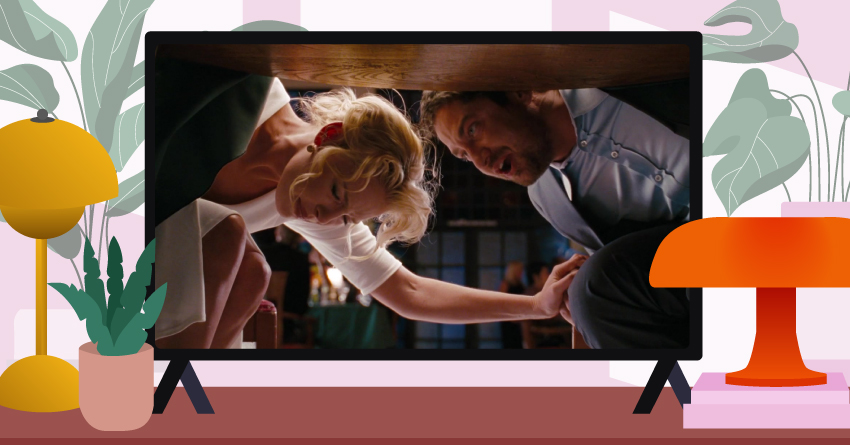 We said earlier that sex toys used to be gags for movies and TV shows; this is one of the examples of that. It didn't technically "destigmatize" sex toy usage. However, it still gave an underrated pleasure gadget, vibrating panties, a much-needed spotlight. In the featured scene, Abby (played by Katherine Heigl) was given a panty vibrator. She tried wearing it to an important dinner, but alas, the remote control ended up with someone else, and she ended up orgasming right at the dinner table.
4

BDSM Toys – Bonding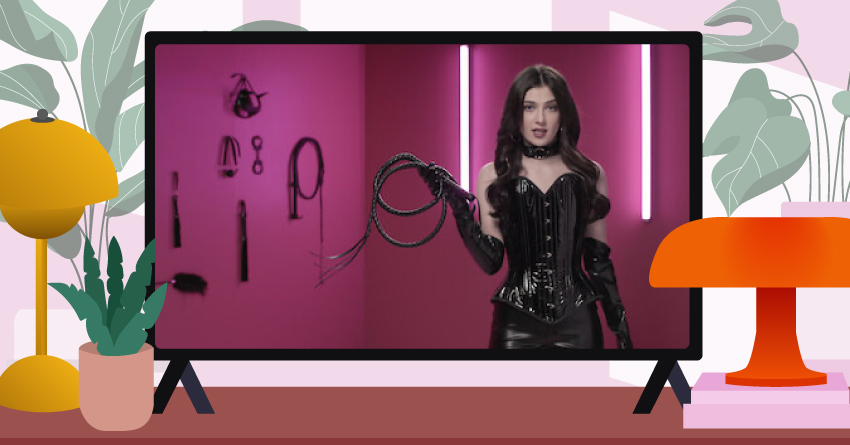 Bonding is a Netflix series starring Zoe Levin and Brendan Scannell. Levin plays Tiff, a freelance dominatrix who needs an assistant for her kinky gigs. She ended up signing Pete (played by Scannell) as her assistant, introducing him to the frivolous and mysterious world of BDSM.
Since the topic of the show revolves around BDSM, which means Bondage and Discipline (BD), Dominance and Submission (DS), Sadism and Masochism (SM), several sex toys like floggers, ticklers, handcuffs, whips, collars, and ropes have been shown in the show. It may not be the best representation of the BDSM scene, but it does a great job introducing the concept to newbies. If you want to learn more about the show, check out our season one and season two reviews here.
5

Ben Wa Balls – Fifty Shades Darker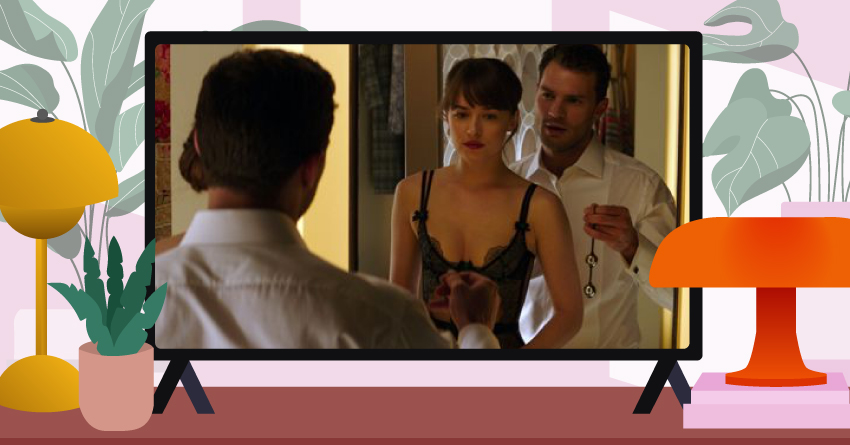 Of course, we will include the infamous Fifty Shades Trilogy in this list. In the second installment of the film series, Christian Grey (played by Jamie Dornan) asks Ana (played by Dakota Johnson) to insert two ben wa balls in her vagina and wear them throughout his parents' masquerade charity ball. She obliged and even got flustered at some point as she felt tingling sensations down there.
Though it's an incredibly sensual scene, we must clarify that ben wa balls or kegel balls isn't mainly used for pleasure. It's used to strengthen the pelvic floor muscles. It is only effective in pleasing a woman when there's another sexual activity involved, like fingering, oral sex, or contribution.
Toys such as floggers, restraints, and handcuffs are also featured in the film, some of which you can order now at sex toy stores.
6

Vaginal Dilators – Sex Education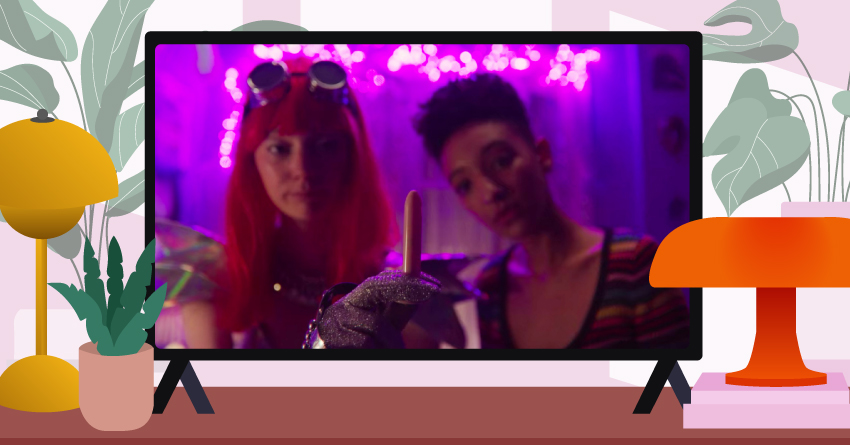 Yes, vaginal dilators aren't technically sex toys, but they still deserve a spot on this list. Featured in Netflix hit series Sex Education,' this toy is mentioned when Lily (played by Tanya Reynolds) tells her partner Ola (Patricia Allison) that she has a condition called vaginismus, where she experiences pain whenever something is inserted in her vagina. She then said that she uses vaginal dilators to help her familiarize herself with penetration and minimize discomfort. You can check our article about vaginismus for more information.
7

Sex Pillow – Master of None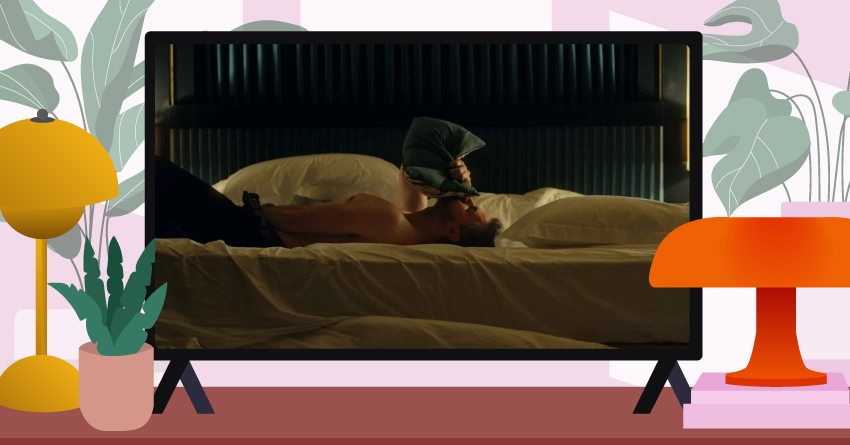 Did you know that there are sex pillows or wedges that could help when trying new sex positions? It's been briefly mentioned in the Master of None, a Netflix series starring Aziz Ansari, Noël Wells, and Lena Waithe. In the featured scene, Ansari's character Dev bought a sex wedge called "the Liberator" to spice up his sexcapades with his then-live-in girlfriend Rachel (played by Noël Wells).
8

Fleshlight – Zach and Miri Make a Porno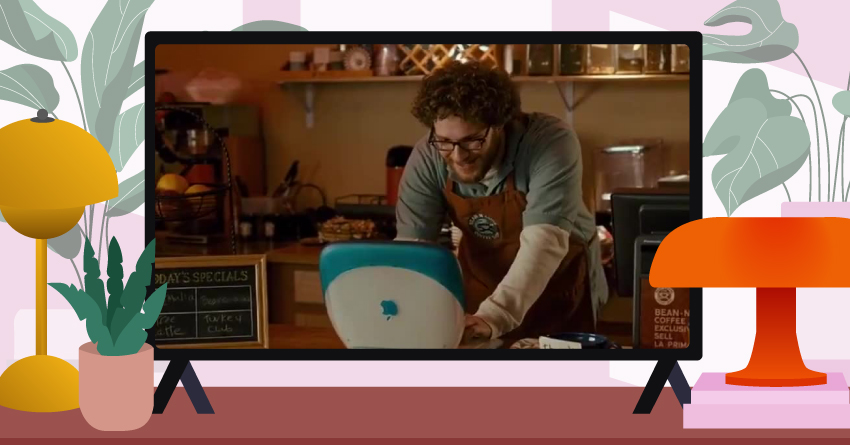 In the raunchy comedy film, 'Zach and Miri Make a Porno, Zack (played by Seth Rogen) briefly mentioned to Miri (Elizabeth Banks) what a Fleshlight is and even bought one. Though the toy is set up for a few chuckles, a Fleshlight is one of the bestselling sex toys for men, thanks to its flesh-like feel and discreet case.
9

Rabbit Vibrator – The Bachelor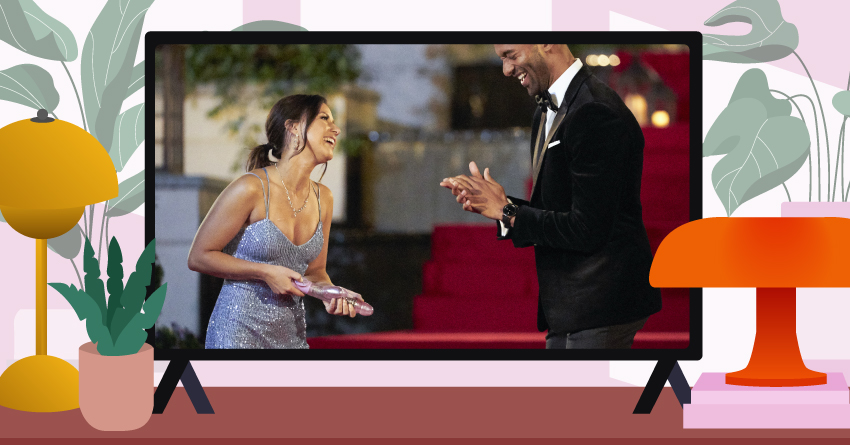 Katie Thurston surprised everyone when she brought her rabbit vibrator and showed it to Matt James during the 25th season of The Bachelor. She thought it would be a fun icebreaker and a unique way of introducing herself. She may not end up with James, but her bold decision to bring a vibrator into the show may have helped her land the starring role in The Bachelorette Season 17.
10

Spreader Bar – Secretary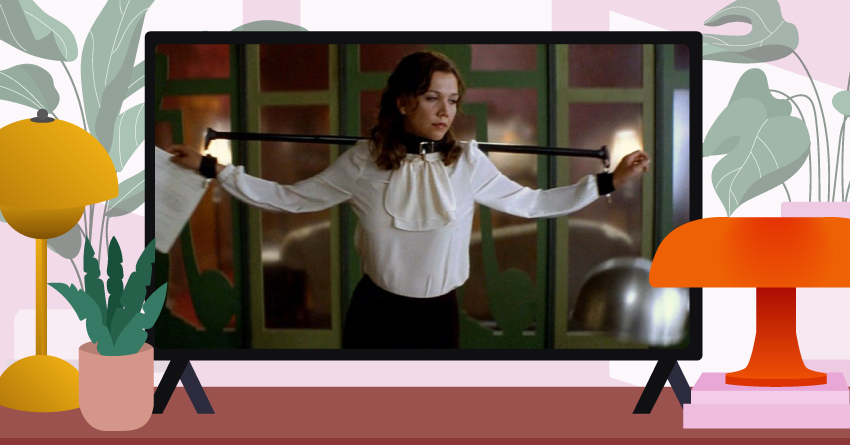 A Spreader Bar is featured in the first shot of the erotic comedy Secretary, starring Maggie Gyllenhaal and James Spader. In the first scene, Gyllenhaal's character Lee is seen wearing the spreader bar, trying to do secretary tasks like filing forms and making coffee. Definitely an intriguing way to start a film— it may look ridiculous for some while incredibly erotic for others.
Takeaway
And there you have it! We hope you've been entertained by this quick list. From steamy scenes to quirky mishaps, it's safe to say that sex toys have made their mark on the world of shows and movies. And it'll continue to do so, as sex positivity is now encouraged in different forms of media.