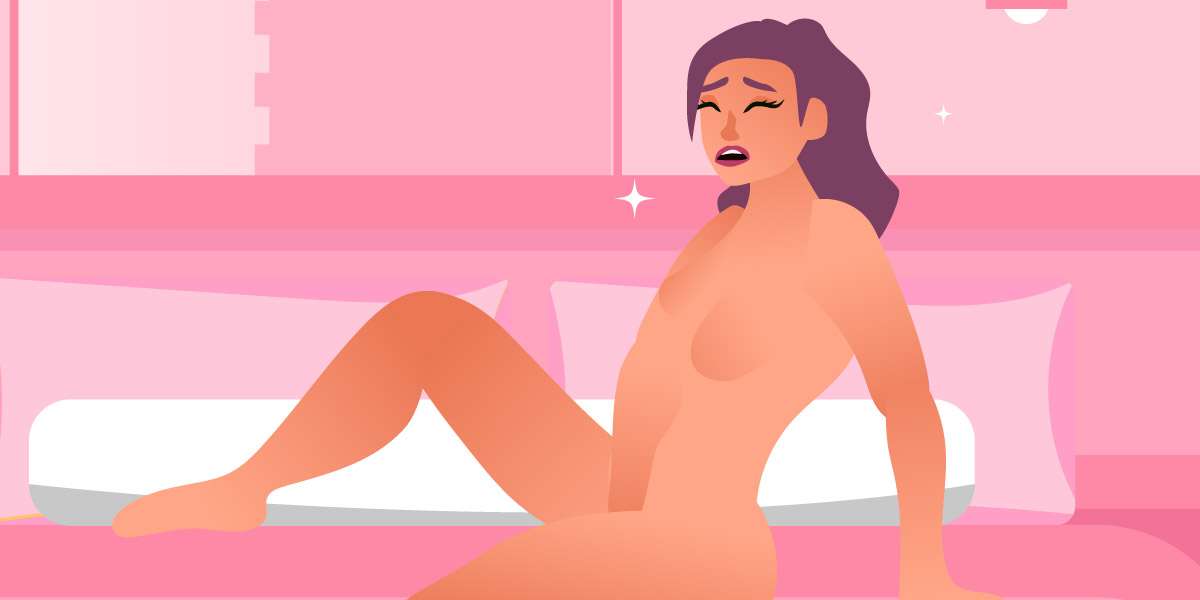 We all have a masturbation routine at some point in our lives. It's our escape from external stresses, allowing ourselves to cave into our sensual desires. However, as routines go, they can eventually lose their spark, which can lessen our sexual satisfaction as we continue to stick with it. Once the body knows how it's supposed to feel, there's no more element of surprise or excitement.
But no worries! We're here to help you out.
In this article, we'll guide you on how to switch up your masturbation routine and get you back to enjoying self-pleasure again. Or maybe guide you before any hints of boredom can quiver your current masturbation, giving you extra suggestions on how to spice things up further.
Reasons Why People Switch Up Their Masturbation Routine
Spoiler: It goes beyond boredom.
1
It feels redundant.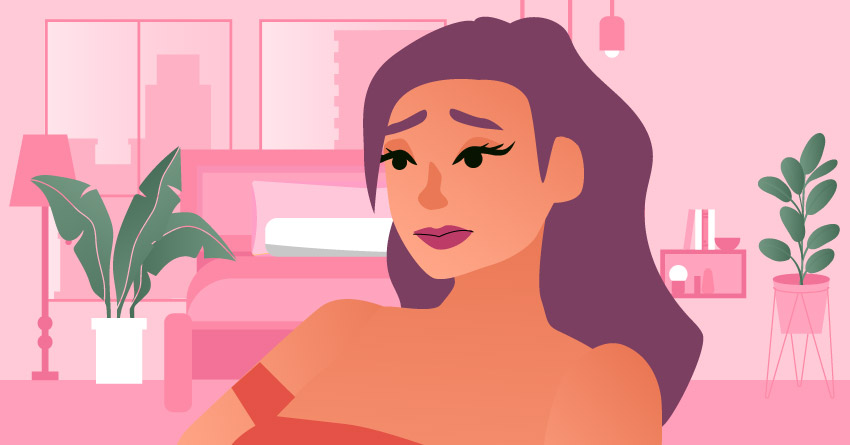 The last thing people want to experience when it comes to their masturbation routine, their session of pure self-please, is boredom. Boredom sparked from doing the same things and strokes on your genitalia repeatedly. So in order to avoid that monotonous feeling (or are already experiencing it), switching up their masturbation little by little can take away that redundancy. It can also bring back that fresh, new appeal of masturbation to you when you're adventurous enough to go beyond your sexual horizons and embrace novelty.
2
They're eager to explore new heights.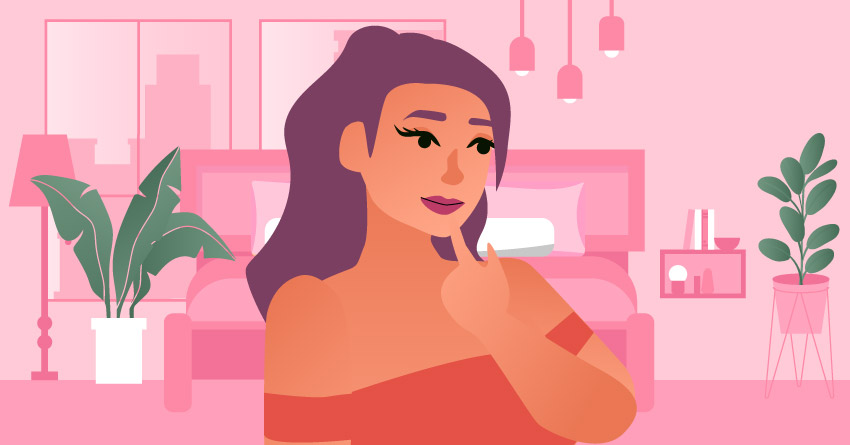 Regarding masturbation, it's an opportunity to venture through your body, sexuality, and the numerous ways you'd want to please yourself. It's a huge chance to safely play around with your curiosity. With centuries of people engaging in masturbation, sexual wellness has come a long way with various sexual practices, positions, kinks, and sources of pleasure that you can check out for yourself. You can also try out different fantasies and desires that you may not feel comfortable acting out in real life.
Thus, switching one's masturbation routine allows you to constantly live out new practices and feel heightened sensations.
3
Their bodies experience physical changes over time.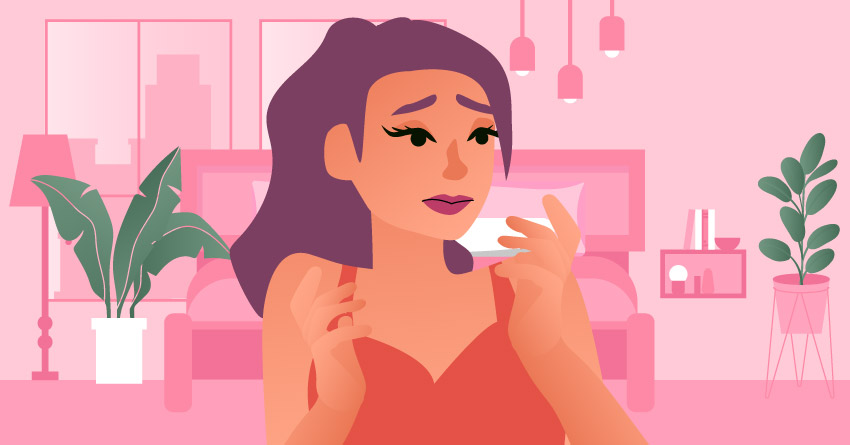 As we age, our body experiences changes that may slow us down. From our stamina, agility, to even mental focus, switching our masturbation routine can accommodate such changes and still find and explore other techniques to please ourselves rather than be hindered by our body. Masturbation stops at no age!
4
They want to avoid a sexual plateau.
\
A sexual plateau is when a certain routine or aspect of your sex life no longer provides you the pleasure, exhilaration, and satisfaction it used to bring. In this case, it could be your masturbation routine. So by switching things up constantly or occasionally, we can avoid such plateaus, and the joy of self-please never loses its spark.
5
It's a way to spice up your relationship.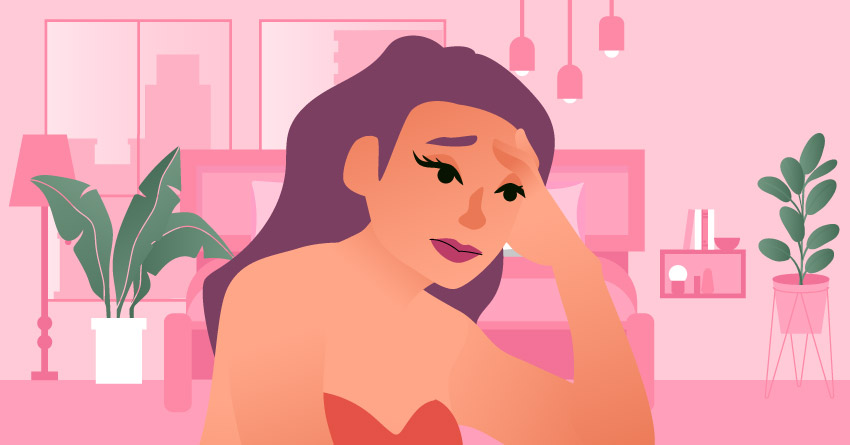 Masturbation doesn't stop even if you have a partner. In fact, it can help add more flavor when you have your intimate session with them. As you venture through solo techniques or fantasies, it brings fresh ideas to your partner, making communication on both of your needs much easier. You'd feel more confident in yourself, which becomes evident in your partner's eyes, strengthening your trust in each other.
So if ever you're eager to take your partnered sex to the next level, try switching up your masturbation routine first and see what other fantasies and interests you may want to delve into.
6
They want to develop a healthier relationship with themselves.
Masturbation allows one to explore and embrace their sexuality freely as they engage in new activities that their bodies may find pleasure in. It also can bring more positivity into their lives, improving their self-esteem and body image. So by switching their masturbation routine, they'll find new aspects of themselves to love, accept, and celebrate.
Ways of Switching Up Your Masturbation Routine
On to the fun part! Here are some of our top ways on how to switch up your masturbation routine before redundancy strikes. Or if it did, then these ideas just might revive your masturbation routine.
1
Scout for new locations.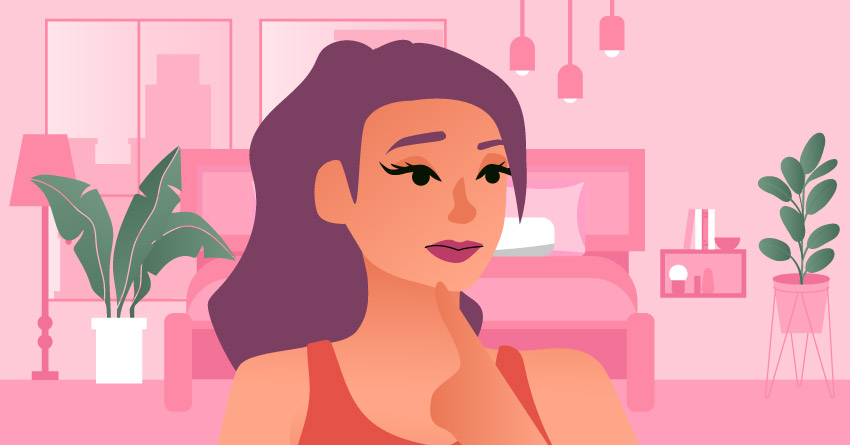 If you've been masturbating in your bedroom for most of the time, perhaps take it up a notch by going into another room or space that's as private and safe as your bedroom. This tip on switching up your masturbation routine has to be done responsibly. If you want to try to masturbate in public for more thrill, make sure to read the rules of the place so you don't get charged.
2
Angle yourself into new positions.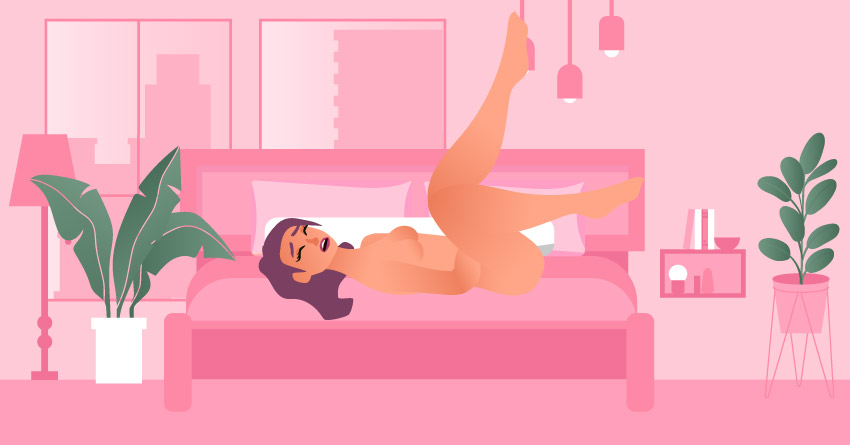 Perhaps lying down during masturbation has been your go-to position. Instead, switch your masturbation routine up by trying another position that can target different sensitive spots. You can sit, stand, kneel, lay on your stomach, or bend down on a flat surface. The choices are endless.
3
Invest in new sex toys.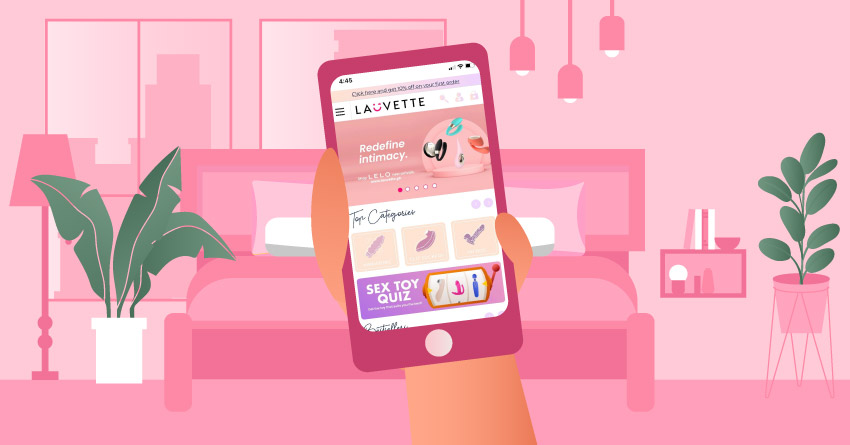 Sex toys come from mild to wild levels, suitable for beginners to those with more experience! There's always gonna be a toy or a set of them for everyone, and it's a matter of doing your research and eventually investing in them one by one. From vibrators, clit suckers, and fleshlights, sex toys provide new sensations and amplify the sensual mood.
If you're starting out in sex toys as a way to switch up your masturbation routine, go for something small and beginner-friendly so your body doesn't get overwhelmed in one go.
4
Change your techniques.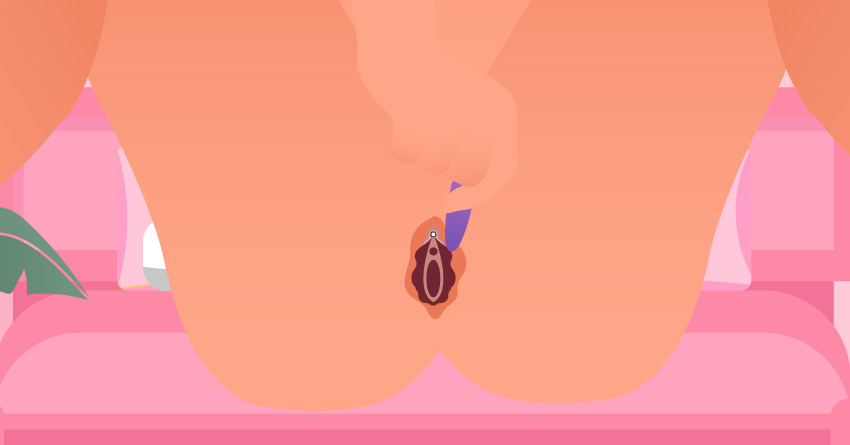 Maybe the way you hold and stroke yourself is no longer satisfying you in your current masturbation routine. In terms of stroking yourself, there's rubbing, rotating, pinching, jerking, curling, thrusting, and more. If you're doing one more often, it's time to use another technique. You can read here to check out techniques for vulva owners and also here for penis owners.
You can also venture also different speeds and pressures, and even try touching yourself with your non-dominant hand for a fun challenge.
5
Explore various fantasies.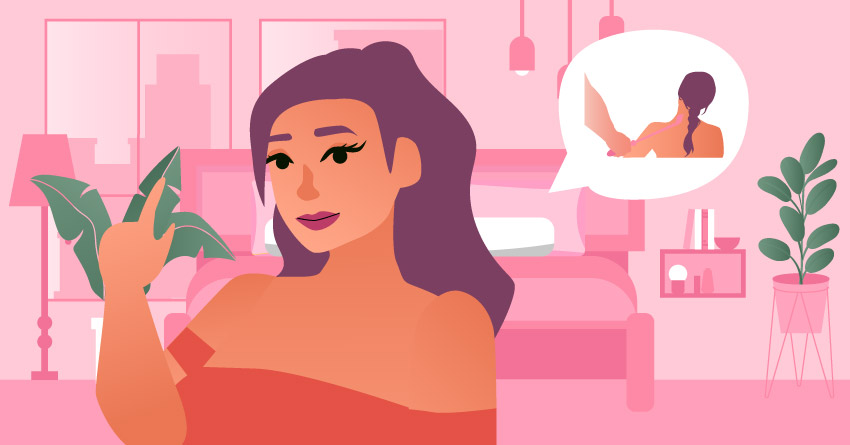 Fantasies vary per person, sparked by different aspects of our lives. These can aid you in your journey to self-pleasure, especially when you're switching up your masturbation routine. Simply close your eyes after preparing your hands on your private parts and/or any other erogenous zone on your body and visualize your dream fantasies. Get super engrossed, then slowly touch yourself until your awaited climax.
Fantasies can also be viewed through erotic content, from stories, mature videos, and even auditory material. Whichever fantasy aligns with your interests, responsibly search up various materials that further heighten your arousal and aid in your masturbation experience. From touching yourself as you consume such media or simply reading, watching, or listening to it, tap into the zone and safely make the most out of it.
6
Focus on different erogenous zones.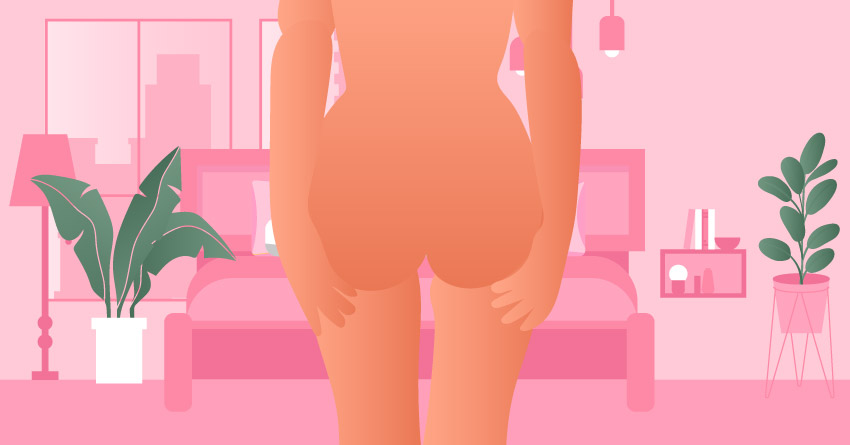 Yes, your private part (vulva or penis) is one powerful and sensitive erogenous zone. But honey, there are more erogenous zones in your body that may need some extra TLC and reignite that spark in your masturbation routine. So don't limit yourself and give them a little touch or rub, from your nipples, neck, inner thighs, and many more.
7
Try out mindful masturbation.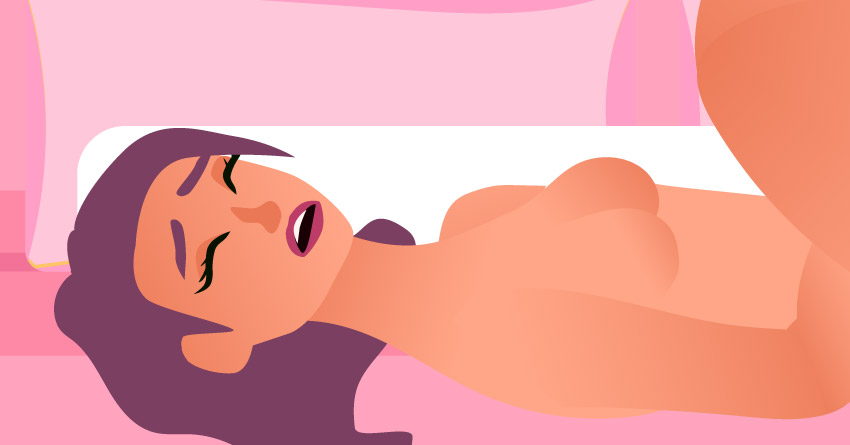 Mindful masturbation is an intimate practice of slowing down your self-pleasure experience. Rather than flicking your bean or stroking your cock for a few minutes, you're being more aware of your body. That is so by dedicating more time to accepting and relishing every sensation, response, feeling, and thought from the process. It's almost like making love to yourself, strengthening your connection within yourself.
So in order to engage in mindful masturbation, it helps to make a structure of what body parts to stroke and touch rather than just going straight to the point. You can also use mindful masturbation-related phone apps to engage in this type of masturbation. But most importantly, pay close attention to how your body reacts and every bodily sensation you feel during this time. That's exactly how you'll experience a switch in your masturbation routine.
8
Engage in edging.
Where's the fun in getting what you want right away? If you find excitement in being teased right as soon as you orgasm, you're definitely into edging. This practice is when you pause or slow down before reaching your high, wherein those actions tease you like crazy to return to a more rapid pace. But no! It's a constant game of being on the edge of something exhilarating, only to be pulled away playfully as the pace changes.
Embarking on this as a way to switch up your masturbation routine allows you to venture into orgasm denial, heightening your arousal further for a few more rounds (2-4 or as many as you please when you've gotten used to the practice) until you're ready to reach that o'. 
9
Embark in sensation play.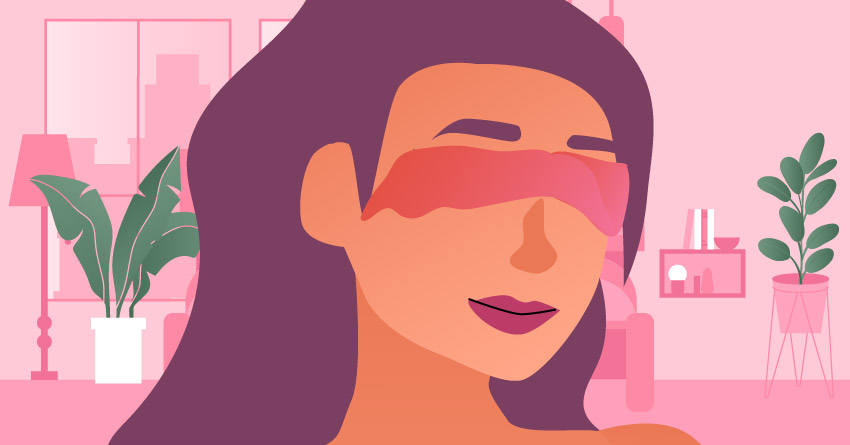 Get your entire body in a frenzy as you switch up your masturbation routine. That can be accomplished through sensation play, a group of sensual activities that explores all your senses, using them to heighten intimacy and sexual pleasure. You can venture through one sense at a time, such as sight (using blindfolds). Or you can add another sense simultaneously, such as touch (your ankles being cuffed to the bed).
These ideas are only the tip of the iceberg, providing endless suggestions that will make every masturbation experience stand out.
10
Engage in mutual masturbation if you have a partner.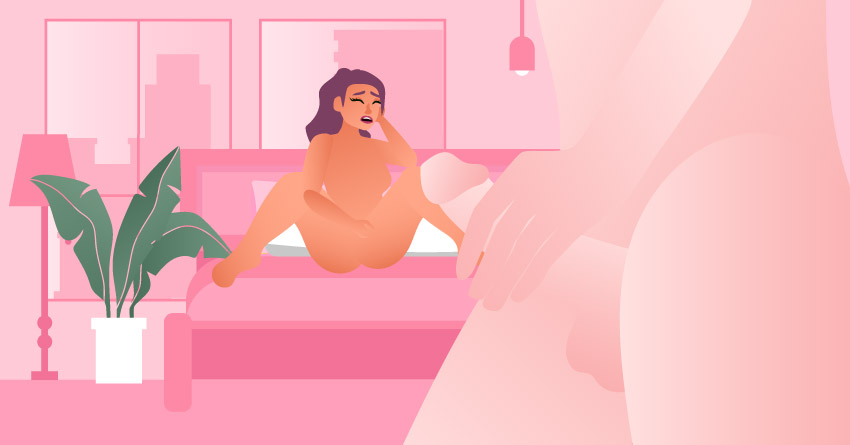 The more, the merrier, right? Although we all know that masturbation is an act of self-pleasure, inviting someone into the mix changes the whole game. Specifically, a partner you've been in a relationship with or have deep trust in to express your sexual desires with.
Through mutual masturbation, not only are you being intimate with yourself, but you also watch them do the same. You're granting each other access to see those sides of yourselves and even touch each other in the process if given the green light. You'll both be able to learn more about each other's pleasure, which will also benefit your relationship over time.
So if you're a fearless one, this heated suggestion would be the perfect switch in your masturbation routine.
Tips on How to Safely Practice Your New Masturbation Routine
Before diving into the numerous ways of changing your masturbation routine, let's discuss a few key safety tips before getting into it.
1
Start gradually.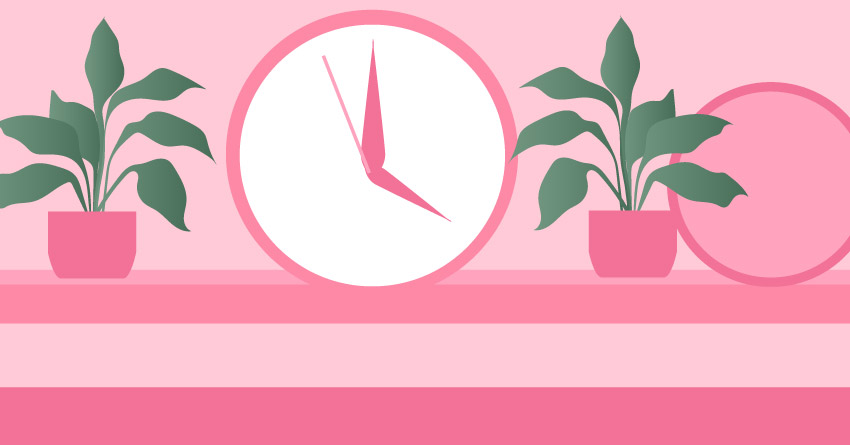 As you embark on your journey to switching up your masturbation routine, it shouldn't be done all at once. There's no rush, and you should take your time. Be patient with yourself as you adjust to these new tweaks, sensations, and systems in your body. As you choose from any of our suggestions above, it's best to begin slowly and easily so your body won't get overwhelmed. Only amplify the pace, speed, or complexity when you've fully incorporated that new practice multiple times to avoid any injury or long-term discomfort.
2
If you're using sex toys, ensure it's body-safe and clean.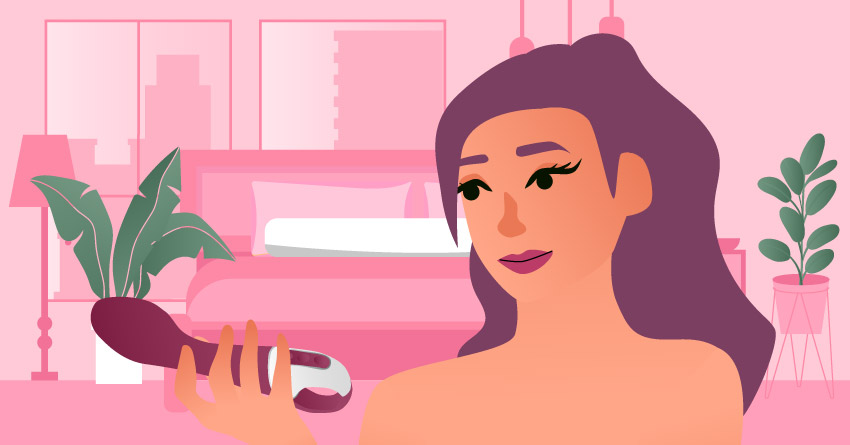 Manufacturers of adult toys always test the quality of every toy they produce to ensure its safety before shipping and selling them out. Some can come at mid to high price points, but it's sure to provide amazing sensations that won't harm your body. 
So when you decide to purchase a sex toy, the first thing you check is the material. They must be body-safe, clean, and non-porous. An example here is medical-grade silicone. Alongside this, you must clean before and after usage for longevity and hygienic purposes.
3
Communication is key with a partner!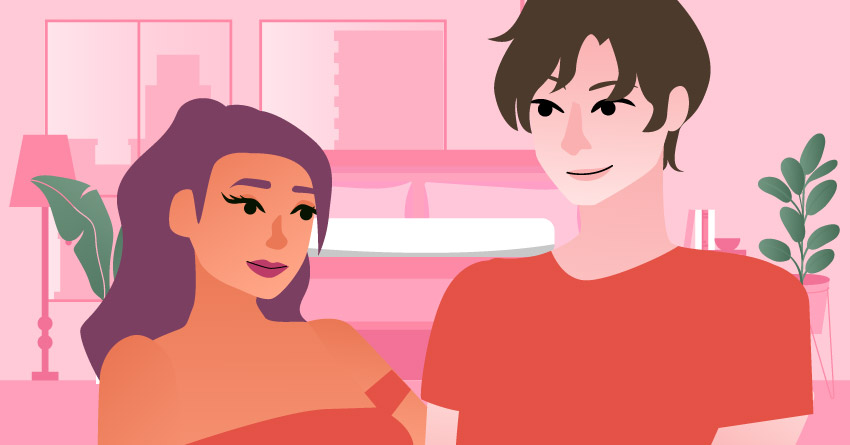 If your new masturbation routine includes another person in the mix, communication is a must. It's an act of respect as well. Address to each other your personal boundaries and needs before doing anything. And most importantly, give each other your consent!
4
Listen to your body.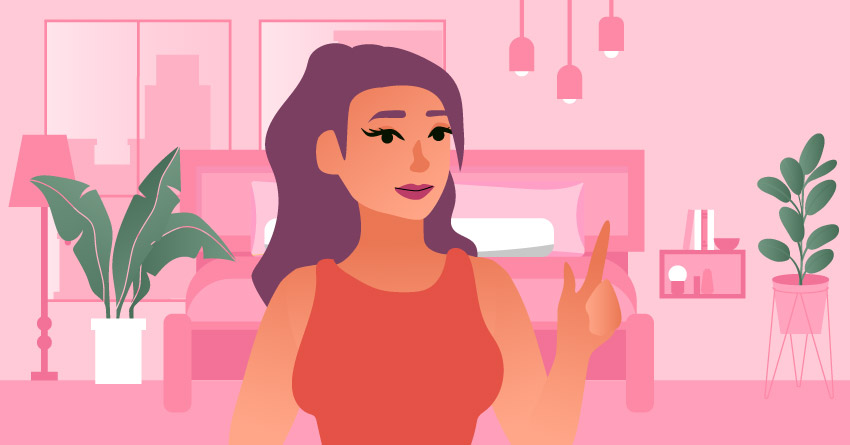 It's either you listen to your body, or it will make you listen. Getting the latter response is the last outcome you'd want to experience. So as you navigate through your new masturbation routine, adjusting to new feelings and changes, pay attention to its cue. If you can sense that something is off, either take a momentary breather or halt entirely. As mentioned earlier, take things gradually. Don't beat yourself off if your masturbation experience isn't perfect; it's normal and a part of life.
5
Lube up!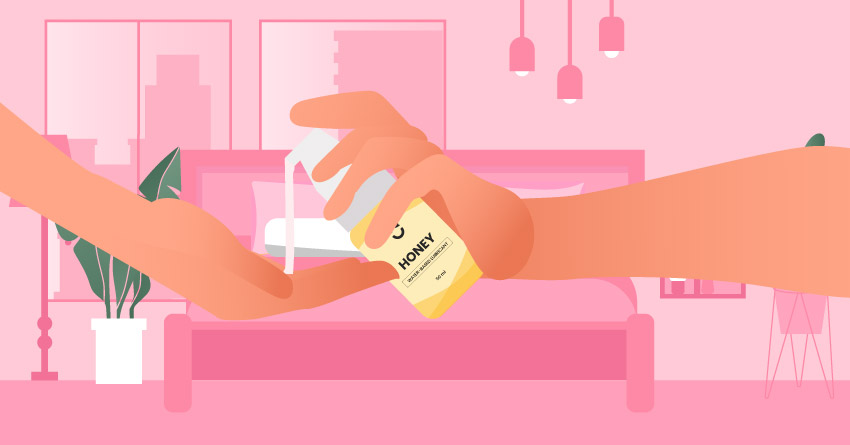 Whether you're using sex toys or hands, utilizing lube during your new masturbation routine can lessen friction and make the experience more pleasurable. You may even gain and feel new sensations around your body that you've never felt. You can put lube on your genitalia or any erogenous zone on your body that's extra sensitive when you're aroused. For experiences like this, we recommend using water-based lube as it can work for both sex toys and manual pleasure.
6
Don't forget to prioritize your emotional well-being.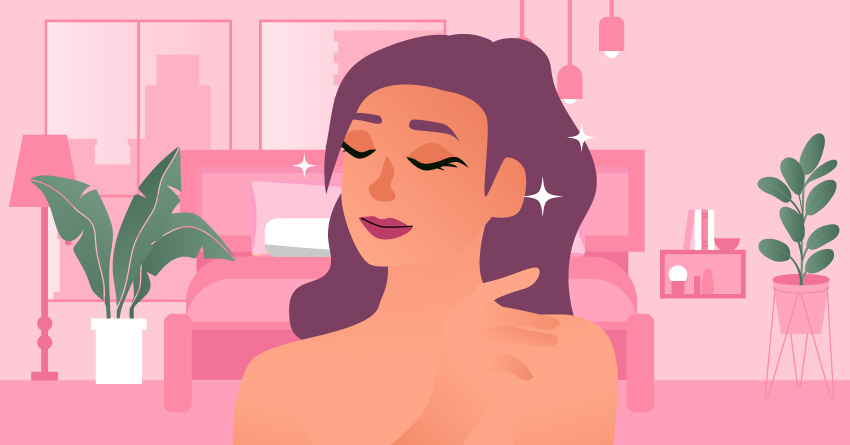 Your new masturbation routine, or masturbation in general, is more than the physical and sexual feelings you gain from the practice. It's also immersing your emotional side, allowing yourself to be vulnerable and to trust yourself. Masturbation is an ode of self-pleasure, a part of self-care and self-love, as it benefits your body.
While you're at it, ensure that you are also in a space that makes you feel at peace and safe with yourself. Masturbation is something worth celebrating, not to make you feel guilty or ashamed of yourself. You get to indulge in your desires and interests privately, encouraging you to be more open with yourself. With the latter, you could take that tip wherever you go in life as you discover and grow more as a sexual being.
Takeaway
Switching up your masturbation routine is normal whenever your current routine doesn't provide as much sexual joy as it used to. And when things feel redundant, all you got to do is tweak and embark on new techniques to reignite sparks and exhilaration. Masturbation is not a one-way pleasure road, but a long-term journey of constantly changing and venturing through new methods and interests.