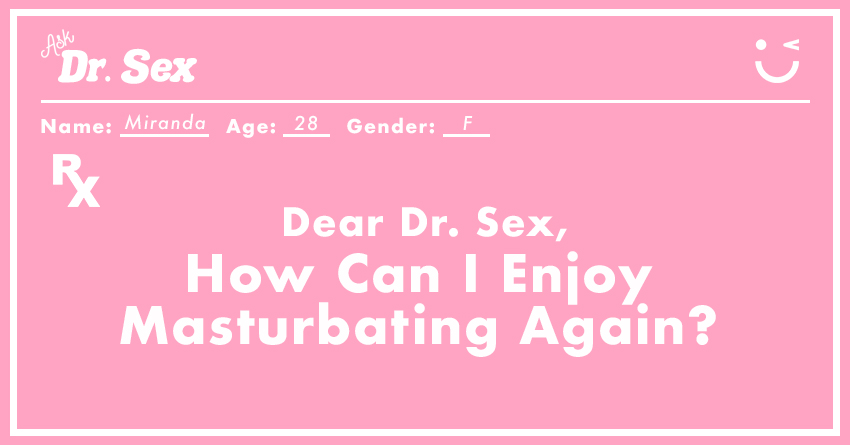 Dear Dr. Sex,
Hi, 28 year old female here. I've been masturbating whenever I'm bored, and it's becoming more of a chore now. I find that I don't get a lot of pleasure from it anymore. I finish every time, but the sensation is becoming a lot duller, unlike the orgasms I get when I'm actually into it. How do I let go of this habit and make self-love fun again?
Yours,
Miranda
Dear Miranda,
Thanks for taking your concern here. There are times when we find ourselves in a rut because an activity becomes a routine. There's nothing wrong with knowing what exactly makes you get off. Masturbation can be more than just your chance to orgasm. It can also be your special time for solo pleasure and enjoying your body.
If you think masturbating is becoming a chore; the key is to focus on the journey, not the climactic destination. You can spice up your self-loving session by playing soft music in the background, having scented oils and candles. Do whatever you need to get the right vibes, and it will surely pay off in the end.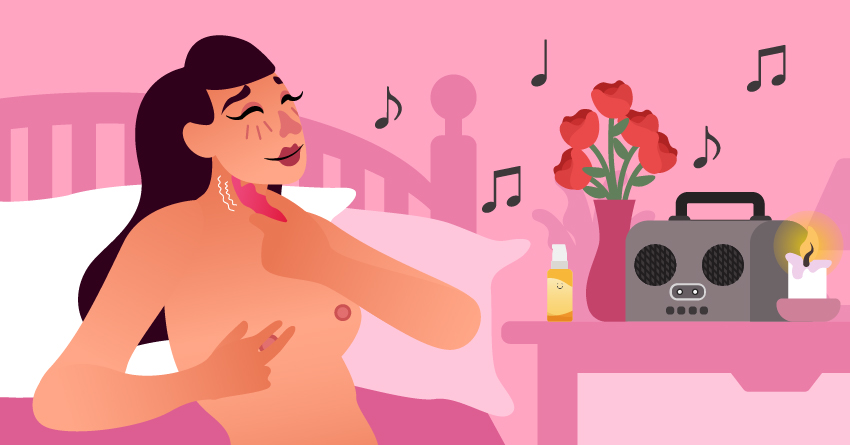 Here are the ways that I recommend to get you to enjoy self-love again:
Explore every corner of your body.
When you already know your sweet spots, it can be quite easy to neglect other erogenous zones. Take the time to explore your body before getting down to business. Full body stimulation awakens your nerve endings and allows you to experience full-body orgasms. Use your hands or your favorite sex toy like a bullet vibrator to your inner thighs, along your hips, or across your collarbone. You could also use a toy like a magic wand massager and run it around your nipples and stomach down to your vulva. Slowly build anticipation as you touch yourself.
Change up your positions.
Switching positions is not only something you can do in partnered sex. Experiment with your solo play positions, and you'll be surprised with the intense orgasms you're going to get. You could try lying on your stomach and grinding your pelvic bone and clitoris against a hand or a vibrator beneath you. This position's great because your body weight can add extra friction against your clitoris. You could also try masturbating in the shower while standing. Place one foot on the side of a tub or shower seat and use a waterproof toy or your hands to stimulate your vulva.
Try out a new sex toy.
If you have been using one toy for a while, why not try using something new? Or, if you haven't tried them yet, try giving them a shot. Sex toys can provide powerful orgasms. There are plenty to choose from online, and there are tons of great brands that offer different sensations, vibrations, and intensities! You could try a new finger vibrator if you'd like to stimulate new, hard-to-reach areas or try a g-spot vibrator or dildo for internal stimulation.
Use lubricants and stimulants.
The classic line "Everything's better when it's wetter" couldn't be emphasized enough. Lubricants help smoothen your sensual game and are a great help when you experience vaginal dryness. Stimulants also help you smoothen your groove with additional sensations. Depending on what you need, some stimulants can add a cooling or warming effect on the skin. There also are stimulants that can add sensitivity to your genitals too. Using lubricants and stimulants can enhance masturbation because they ease up the lubrication process, helping you feel more refreshing sensations.
Try edging.
Edging is when you back off when you're close to orgasm and build back up again. Most people do this to enjoy even stronger orgasms. Do it with a combination of internal and external stimulation to get the most out of it.
Give yourself a yoni massage.
A yoni massage is a way to stimulate a woman's genital area. Yoni massages are the process of stimulating your vulva and bringing yourself to new waves of sensual relief.
Look at yourself in the mirror as you masturbate.
A mirror adds an extra visual element to the self-love practice. If you have a full-body mirror, gaze at it as you run your hands up and down your body. You could also use a handheld mirror to examine your vulva much more closely. See how your vulva changes as you become more aroused.
Practice mindful masturbation.
If you don't feel as fulfilled as before after masturbating, you may try incorporating mindful masturbation. It is a sensual practice of slowing down the self-pleasuring process, which involves embracing the present moment and acknowledging one's thoughts and bodily sensations.
I hope you've found these tips helpful to enjoying masturbating again, and I wish you the best of luck!
Yours,
Dr. Sex