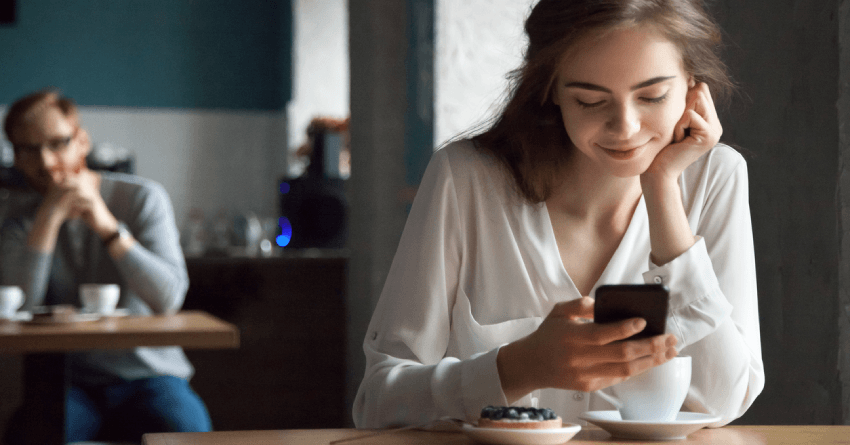 Do You Know These Latest Online Dating Terms? Stay Updated!
Online dating has widened the possibilities when it comes to finding a match. With these new possibilities, comes new dating trends and terms. You've probably heard of "ghosting" and "Netflix and chill." These terms are a recent development in the world of online dating. Nowadays, it's easier to find true love outside and inside the internet.  But at the same time, it also gets more complicated. There are so many new words popping up to describe a new phenomenon happening in the dating scene.
To help make sure you don't miss out on the current dating language, here's a list with definitions of some of the hippest and most recent online dating terms to guide you.
1

BENCHING

Dating / Move
Pronunciation: BENCH-ing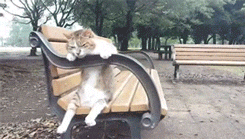 Benching is a kind of leading on wherein you like someone enough to officially date them, but you don't want to settle just yet. You want to keep your options open, but you don't want them to move on and find someone else either. So what do you do? You string them along just enough to keep them waiting on the sidelines for you.
Etymology: You know when you're on a sports team but not actually playing? You're a "reserve" and just waiting on the bench until something happens to the other players and the coach needs you? Yeah, it's the dating version of that. With benching, the person puts you as a reserve in case one of their main players gets called off the field.
Sentence: "Richard's been dating me for more than six months now, and he shows no interest in taking it to the next level. He's definitely benching me."
2

BIG DICK ENERGY

Dating / Identity
Pronunciation: BIG dick EH-nur-JEE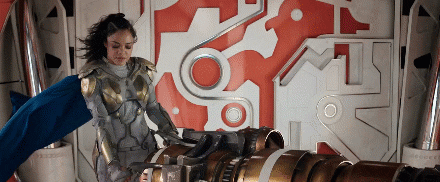 Big dick energy, or BDE, is a something only a small amount of people possess. It's the power of having supreme confidence without needing to be controlling and arrogant. It's an understanding of who you are and what you bring to the table without bragging and stepping on other people. Someone with big dick energy is incredibly hot because of this confidence and at the same time, humility. The truth is, you can have BDE no matter what your penis size is as long as you're comfortable with who you are.
Etymology: The phrase was coined by Twitter user @imbobswaget in a tweet mourning the June 2018 death of TV personality and chef Anthony Bourdain. The term implies that a person (or thing) exudes the confidence that must come with having a large penis — and Bourdain's kindness, charm, and humble swagger were just that.
Sentence: "Look at how that girl struts herself in this bar. Definitely big dick energy."

3

BREADCRUMBING

Dating / Move
Pronunciation: BREAD-crum-ing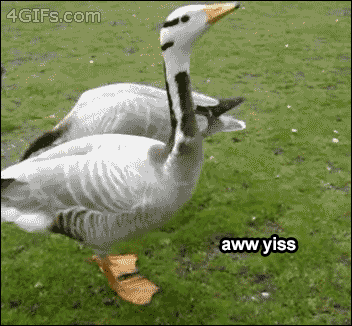 Breadcrumbing is an online dating term similar to benching. It is also a kind of leading on wherein you send a trail with flirtatious messages but never following through. You flirt with a person and send them sporadic messages, but you're always "busy" when you're about to meet up. But not too busy when you're horny, so you just talk to them whenever you have an itch you want to scratch. You're not really interested in dating them but don't have the guts to break things off with them completely.  So you string them along to keep them around as an option.
Etymology: If you're thinking about Hansel and Gretel right now, you're right on track. Think of the phenomenon of getting a small creature to follow you by laying a trail of breadcrumbs here and there. That's why it's called "breadcrumbing."
Sentence: "I've been answering Ken's booty calls, but he messages me inconsistently. I think he's breadcrumbing me."
4

CUSHIONING

Dating / Move
Pronunciation: KUSH-on-ing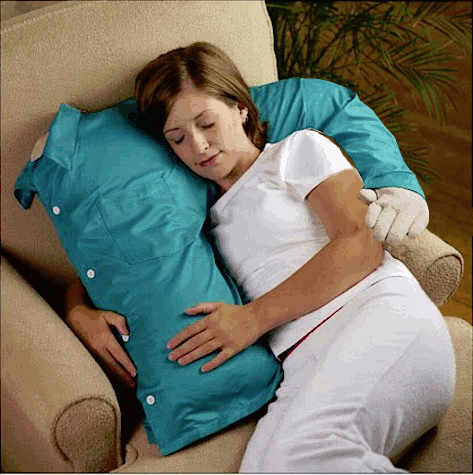 Cushioning is the process of staying in contact with one or more romantic prospects as a backup in case things don't go smoothly with the real bae. The "cushions" are usually kept on the periphery, e.g., texting rather than full-blown cheating.
Here's a scenario: You meet someone you really like, but they're already in a relationship. The way they flirt with you via chats or texts makes it seem like they're interested. But it doesn't seem like they're planning on breaking up with their current partner. This is cushioning. You lead someone on for them to be a "cushion." They are meant to soften the blow just in case things don't work out well with their current partner.
Etymology: You know what cushions are. They're soft and pretty comfortable, right? So it's called "cushioning" as in keeping a person or several people around to "cushion" the blow if the primary relationship doesn't work out.
Sentence: "I love my boyfriend and all that, but we're kinda shaky all the time, so I'm still texting Brad just in case. Brad can be my cushion when things fall apart."
5

DTR CONVERSATION

aka DTR, DTR Convo

Dating / Trend
Pronunciation: dee-tee-ARE con-ver-SAY-shun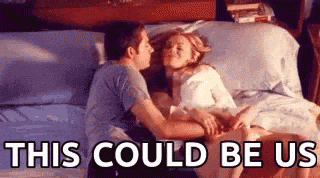 A DTR conversation is the pivotal point in any dating relationship. It's the moment wherein you discuss what you are and what you mean to each other. Are you going to be a couple or just friends with benefits? Or maybe you're gonna call it quits?  This conversation takes place between you and someone you're dating to decide the status between the two of you. Timing is important. Make it too early, and you risk scaring the other person away. Make it too late, and the person you're dating has probably started seeing other people.
Etymology: There's no great mystery here — DTR stands for "define the relationship."
Sentence: "Please don't fall for Jack too fast. Have a DTR convo with him first before you break your heart."
6

FIREDOORING

Dating / Trend
Pronunciation: FIE-er DOH-ring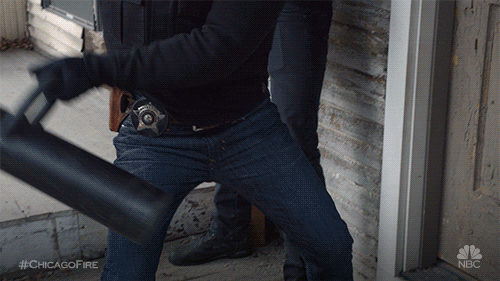 Firedooring is an online dating term which basically means one person has all of the power in an exchange. Someone who will text you but will never reply to any of the messages you send.  Someone who will never make plans to see you but expect you to drop everything and come over when they happen to be free. As the name implies, this is not a two-way street. It's a fire door. You can get out, but you can't get back in.
Etymology: A fire door is a one-way door — it allows you to exit (on rare occasions) but never allows anyone to enter. So this is the dating version of that.
Sentence: "Kyla is clearly firedooring me. She never responds to my messages, but texts me 'u up' at 2 am? So frustrating!"

7

HAUNTING

also known as "Orbiting."

Dating/ Move
Pronunciation: HAWN-ting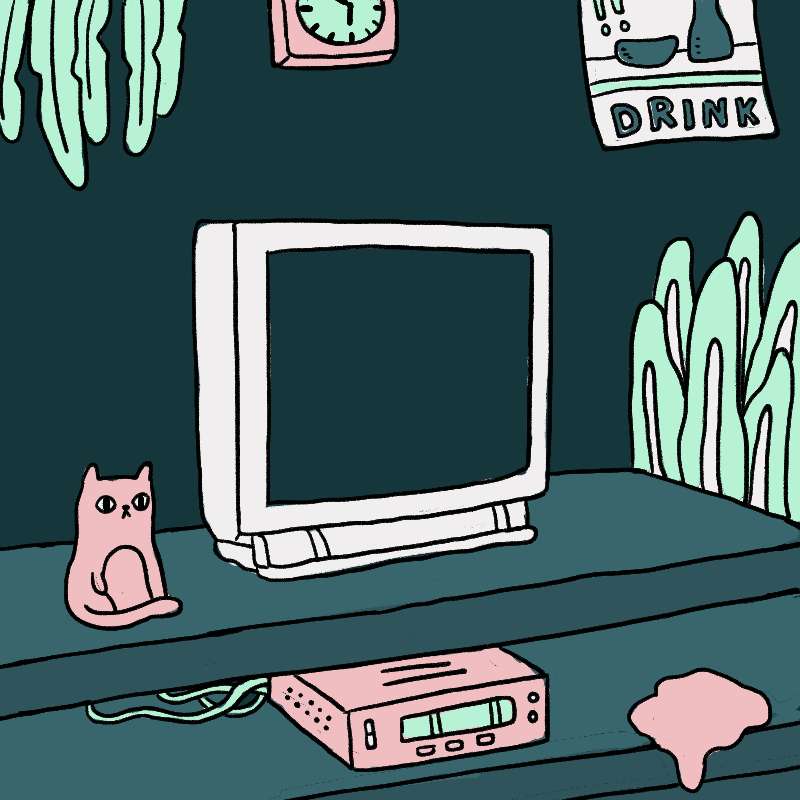 Haunting is when you think everything is finished business with a date that didn't work out — or even a serious relationship — but then you notice that they're lurking on your social media.  Maybe they keep liking your old Instagram or Facebook posts.  That means they're haunting you.
"Haunting" happens when you've broken up with them, but they keep appearing all over your social media to stay in your life, whatever the reason may be. Often the notifications are a deliberate attempt to remind you that they exist.
Etymology: You know haunting is when the "ghosts" or "dead people" make you feel their presence, right? The person you've dated is dead to you, but they're trying to stay in your life and linger.
Sentence: "He's been liking my 2013 posts and has been watching all of my stories on Instagram. He's haunting me, and it's really creepy."
8

KITTENFISHING

Dating / Move
Pronunciation: KIT-in-FISH-ing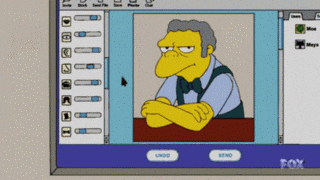 You've probably heard of the online dating term "catfishing" where a person pretends to be someone else to catch a potential mate. Now meet the lovechild of catfishing, "kittenfishing!" We all do this to some extent. Maybe we use a cute filter, or we photoshop a bit of fat off our chins.  But kittenfishing crosses the line. Yes, maybe they're not flat-out lying in their profile like catfishing, but they're also stretching the truth far too thin. The most basic version of this involves posting old or heavily-altered photos, or lying about weight or height so that the person who walks into the bar only vaguely resembles the person you matched with. Or it can be saying you're a "doctor" when you're actually just taking pre-med courses.
Etymology: Coined by dating app Hinge, Kittenfishing is the child and the lite version of "catfishing." It's when you portray yourself in an unrealistically positive light in your online dating profiles.
Sentence: "I met the girl I was talking to in Tinder and boy, does she look so different in real life! I got kittenfished."
9

SLOW FADE

Dating / Move
Pronunciation: SLOW fade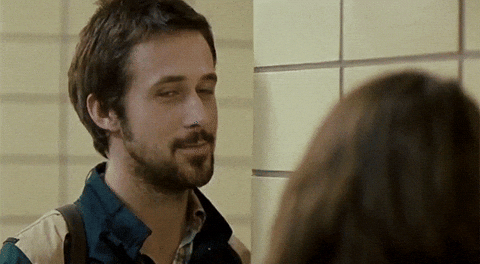 As what its name suggests, this is the process of ending a boring relationship or fling by gradually reducing contact and replies. It's like slowly turning down the volume on a song and starting a new one without anyone noticing.  When someone slow fades a partner, they reduce the number of communications they have with the other person until, eventually, the other person never hears from them again.
Etymology: The name itself is upfront. The slow fade is letting someone down gently without actually saying so. You just disappear into the background.
Sentence: "His messages got fewer and fewer until one day he just completely stopped talking to me. He slow faded on me."

10

STASHING

Dating / Move
Pronunciation: STA-shing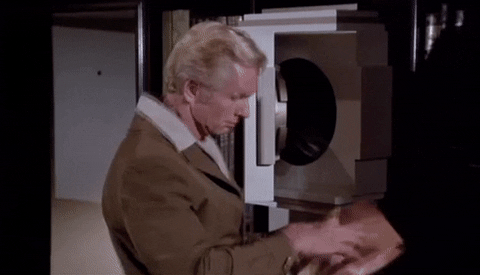 "Stashing" is when you're dating a person but that person won't introduce you to anyone significant in their lives. They don't even mention or feature you and your existence in their social media. You're hidden from the public.  The person you're with is into you, but they aren't sure they want to close the door on other possibilities, and therefore "stash you" to keep safe.
Etymology: Stashing is hiding the person you're dating from public view, like a squirrel stashing nuts in a tree or when you're stashing a basket of dirty laundry, in the closet.
Sentence: "Clayton won't introduce me to any of her friends or family. He doesn't even post our pictures together. I think he's stashing me."
11

STEALTHING

Sex / Trend
Pronunciation: STELL-thing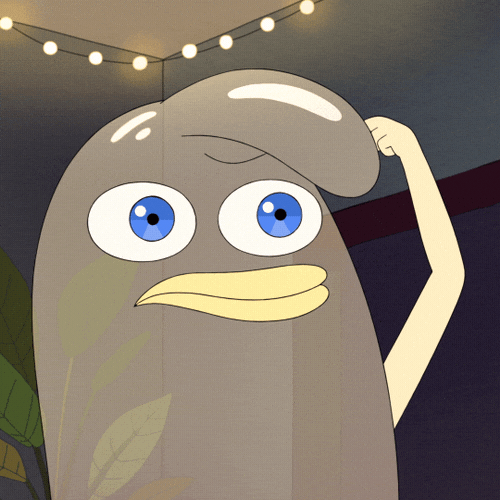 Stealthing is an important online dating term to know and understand. Ever had sex with someone and you were sure they had a condom on then after the deed is done, you notice that the condom is gone? You got stealthed. This is the act of taking a condom off during sex without even letting your partner know you've done it. In addition to being emotionally traumatizing, this is straight-up sexual assault. Condom wearing is part of consent. You must respect your partner enough to wear them and not remove them when they haven't consented to that.
Etymology: Stealthing is necessarily a sneaky move since it involves removing the condom and keeping it a secret.
Sentence: "When we started, he was wearing a condom, but halfway through I realized he wasn't, so I knew he stealthed me."

12

SUBMARINING

Dating / Move
Pronunciation: sub-muh-REE-ning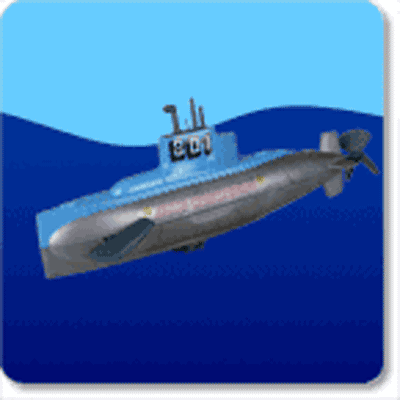 Ever had someone who keeps popping in and out of your life? Submarining is when an ex or old flame resurfaces in your life after a long period of no contact. They break up with you or ghost you and then just come back into your life as if they did nothing wrong!
Etymology: Submarines go underwater and then occasionally come back to the surface! That's why it's called submarining.
Sentence: "She keeps disappearing every three months and then she comes back as if she did nothing wrong. She's submarining me."

Online dating can seem like a new world and a new language; there are lots of new terms but don't feel intimidated. Familiarize yourself with these terms, and get out there to find the one you're looking for!