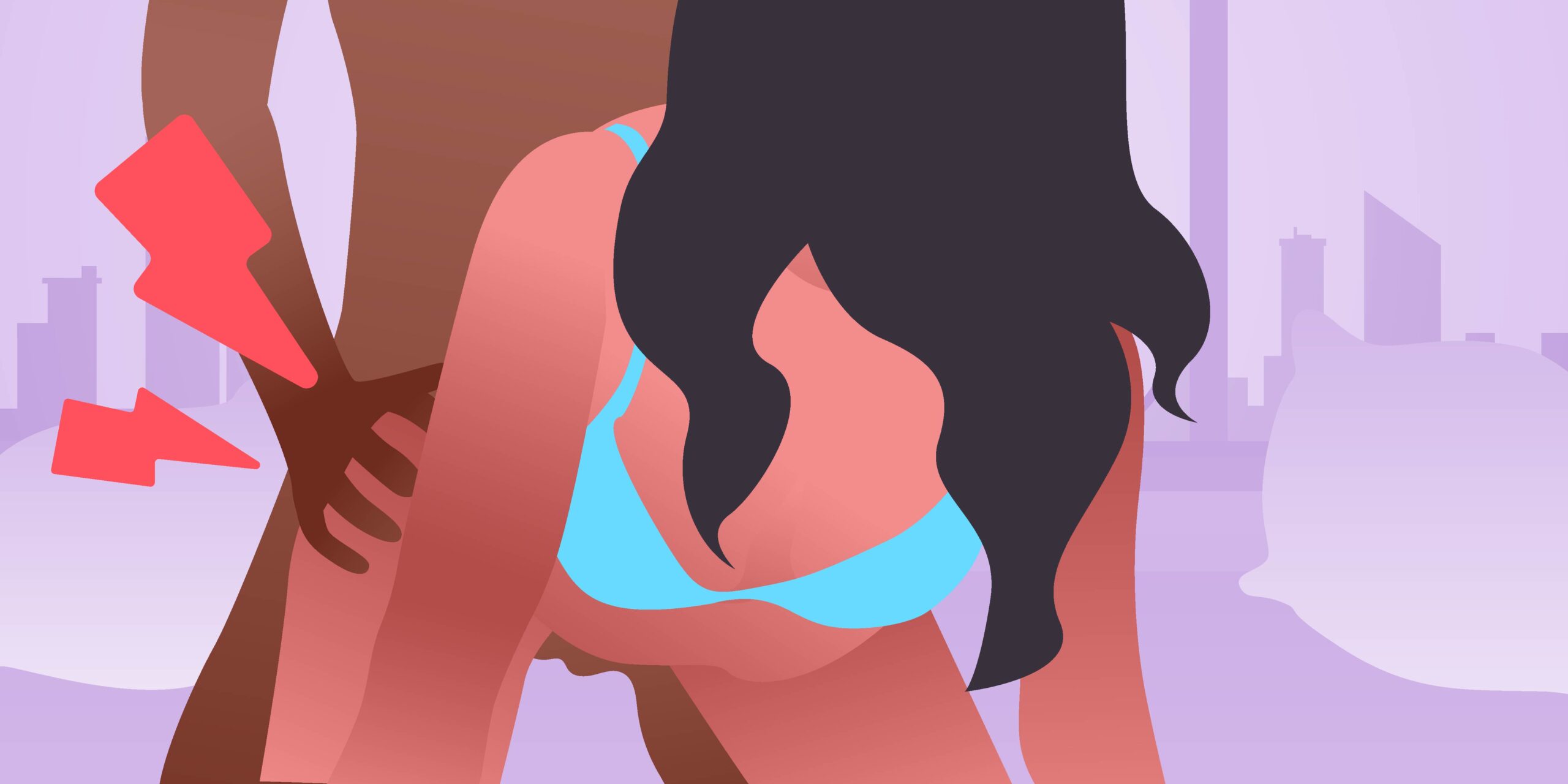 Disclaimer: This article on penis captivus and vaginal lock are meant to be a source of valuable information for the reader; however, it is not a substitute for direct expert assistance. Seek help from a medical professional if you're experiencing a severe case of this condition.
If you're Filipino, have you heard of the urban myth that 2 celebrities experienced a "vaginal lock" during sexual intercourse? 
Well, there's a medical term for that. 
Surprise, surprise. It's called Penis Captivus. 
It's rare, but it doesn't make it any less scary. Like who wants to have their penis suddenly trapped inside a vagina, right?
In this article, we'll be discussing this unique sexual condition and how it can affect people during sex when it does occur. Alongside this, we'll also provide some treatment and prevention options regarding this sexual condition.
What is Penis Captivus?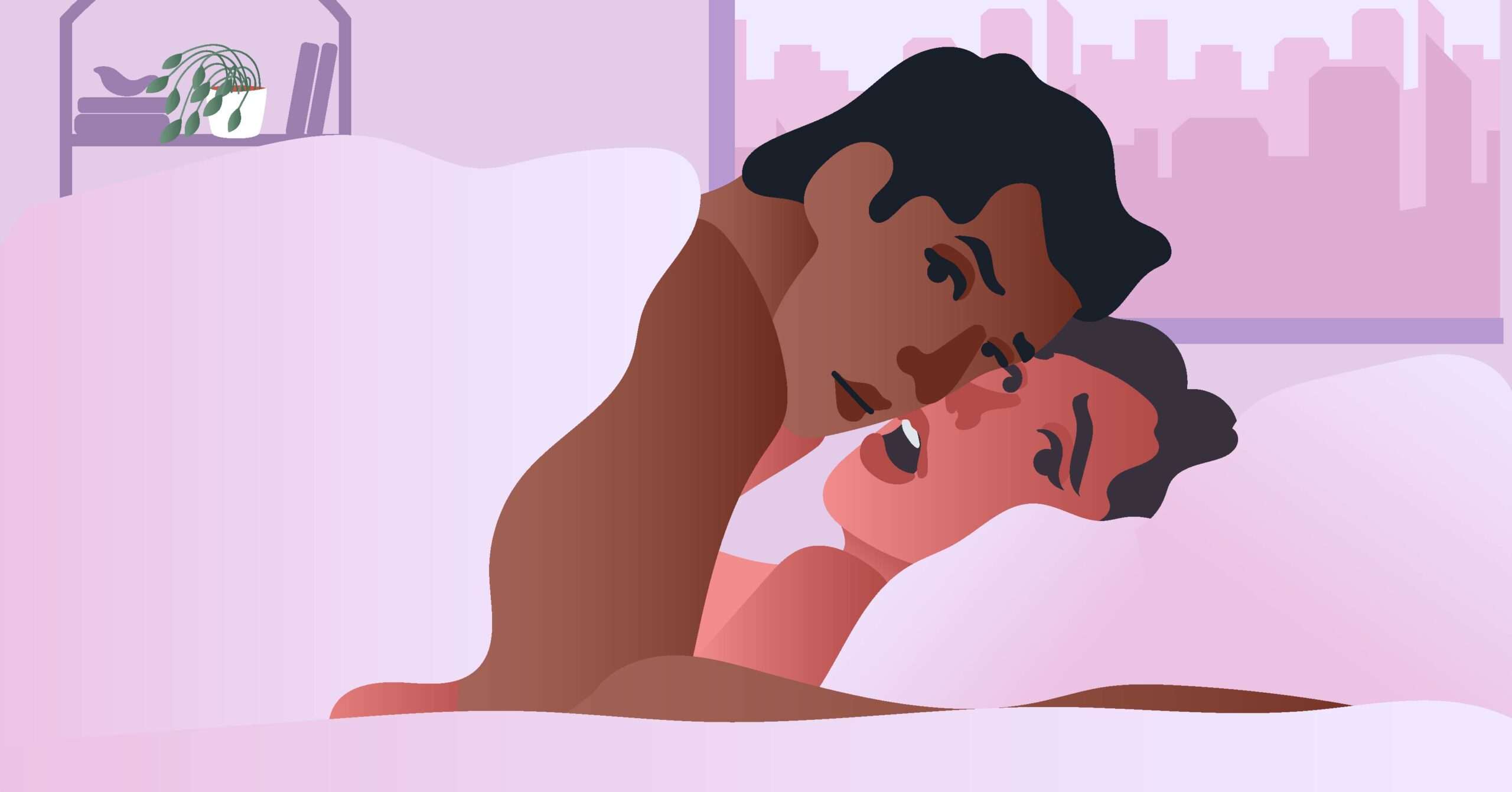 Allo Health defines Penis Captivus as "a rare and unusual sexual condition that occurs when the muscles in the vaginal wall involuntarily contract and clamp down on the penis during intercourse."
As a result of this, the penis would be stuck inside the vagina, making it hard to pull out. This kind of condition may be the last thing you'd want to experience, sparking panic and helplessness between both partners. It ruins the mood completely as you both try to find a way to disconnect from each other. 
A close resemblance to how this condition feels is a seizure or asthma attack, wherein one's vaginal muscles struggle to relax due to strong contractions. Thus, it traps one penis indefinitely. This instance coined another term for the condition, which is vaginal lock.
History
As mentioned earlier, penis captivus or vaginal lock is a rare occurrence rather than a complete myth.
A 1979 review  from the British Medical Journal (BMJ) showed that penis captivus "has had a largely hearsay existence in medical history." It features limited information about this condition from the 19th and 20th centuries.
In another lens, it's almost as if you have to be there to see it yourself, which makes it hard for others who aren't present to believe in its truth. There are also not many reports on this occurrence either since it's a rare case, adding more reasons as to why people deny its existence. Thus, not many people would pay attention to it.
To follow up on this review, there was a response from a doctor in 1980 that penis captivus is indeed real and not a hoax. He shares that in 1947, a young couple on their honeymoon arrived in the hospital via ambulance with this condition. They were on a stretcher, and then the woman was injected with an anesthetic so they could disconnect. They were then discharged that same day.
Take this tale with a grain of salt as it's more of a personal account than a deeper study or report.
Causes of Penis Captivus
Read here to know what can possibly cause a penis to be trapped by a vagina.
1
Strong Vaginal Muscle Spasm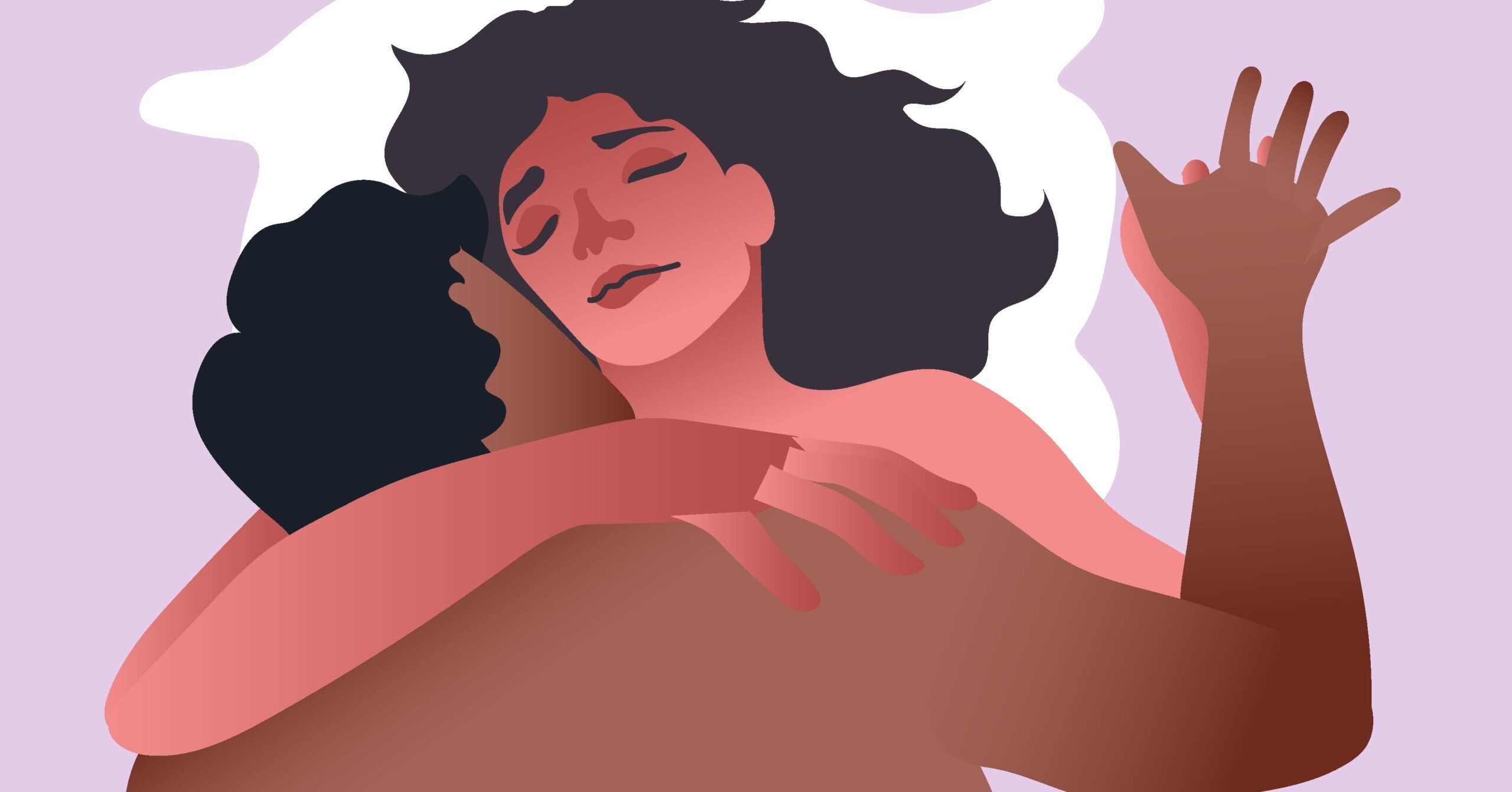 This cause is the most common one to date within the limited information on penis captivus. Healthline shares that when you're having sex, your vagina expands and contracts at different times.
Some factors of this can depend on how deep and intense the penetration is and the orgasms released.
At times, your vaginal muscles may even contract more than normal. Thus, it can get your partner's penis stuck inside as the vagina narrows from the contraction, especially if your partner's penis is still erect. It's always important to be mindful of your pace and body language so we can avoid such a scenario.
In line with this, you can encounter penis captivus or vaginal lock if you have existing medical conditions like vaginismus and pelvic floor dysfunction.
For the former, it's a sexual dysfunction wherein your vaginal muscles contract involuntarily and consistently. Due to that, it can deliver a lot of pain and even close your vagina. This condition meddled with sexual intercourse and any vaginal exams facilitated by medical professionals.
As for the latter medical condition, having such dysfunction weakens the pelvic muscles and makes sexual intercourse difficult. Those muscles can also contract and spasm, which can possibly lead to trapping the penis inside the vagina.
2
Stress and Anxiety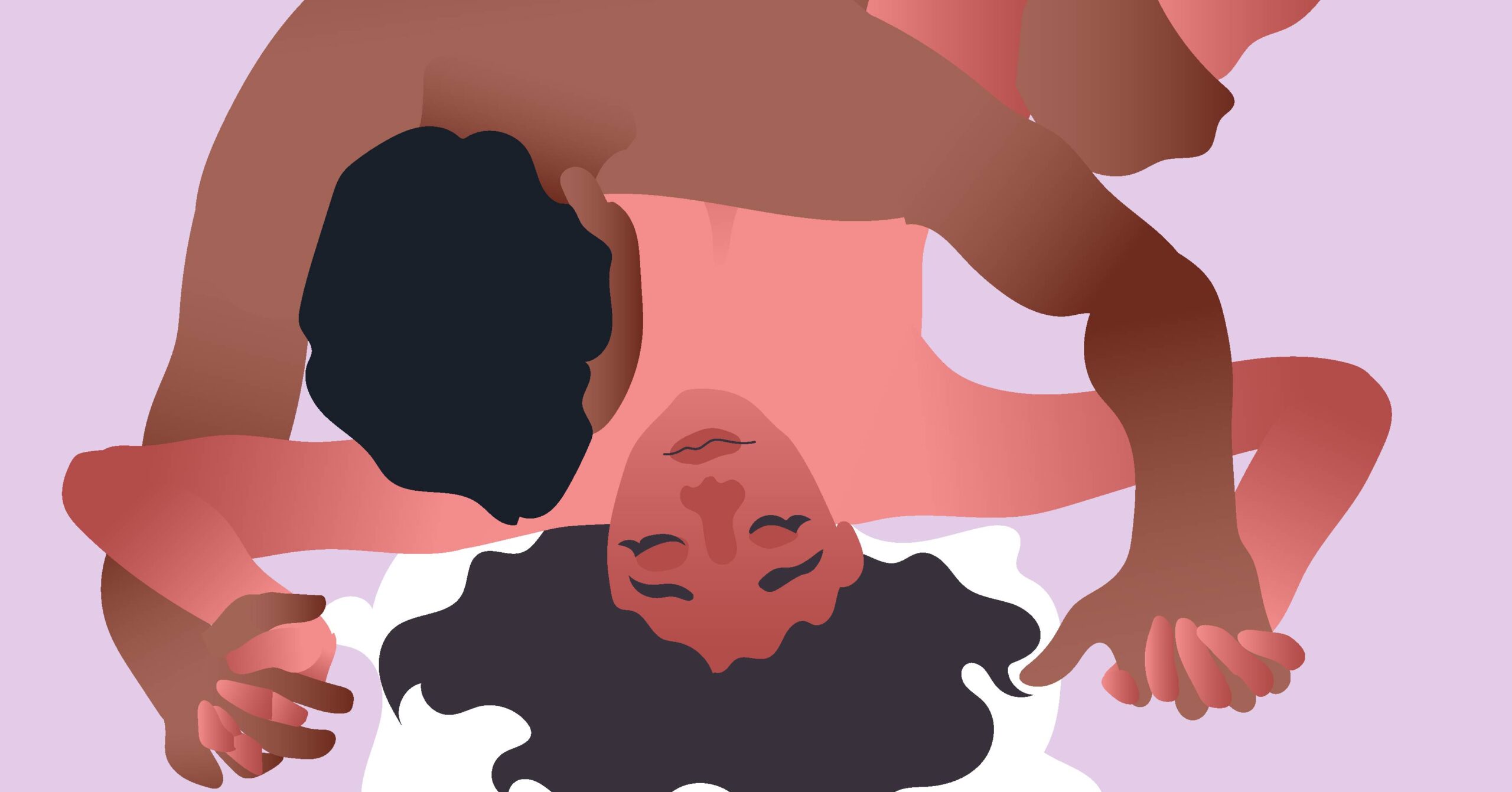 These psychological factors that strongly impact our mental well-being can also affect our bodies. More specifically, in the sex department. When we feel stressed or anxious for whatever reason, it can tighten and create tension within our muscles. So if you're engaging in sex with those kinds of muscles, it can make you prone to penis captivus or vaginal lock.
Even if it's rare, it doesn't mean it's impossible. So as much as possible, you must be in a good headspace so that it can also spread good energy within your body.
3
Physical Anatomy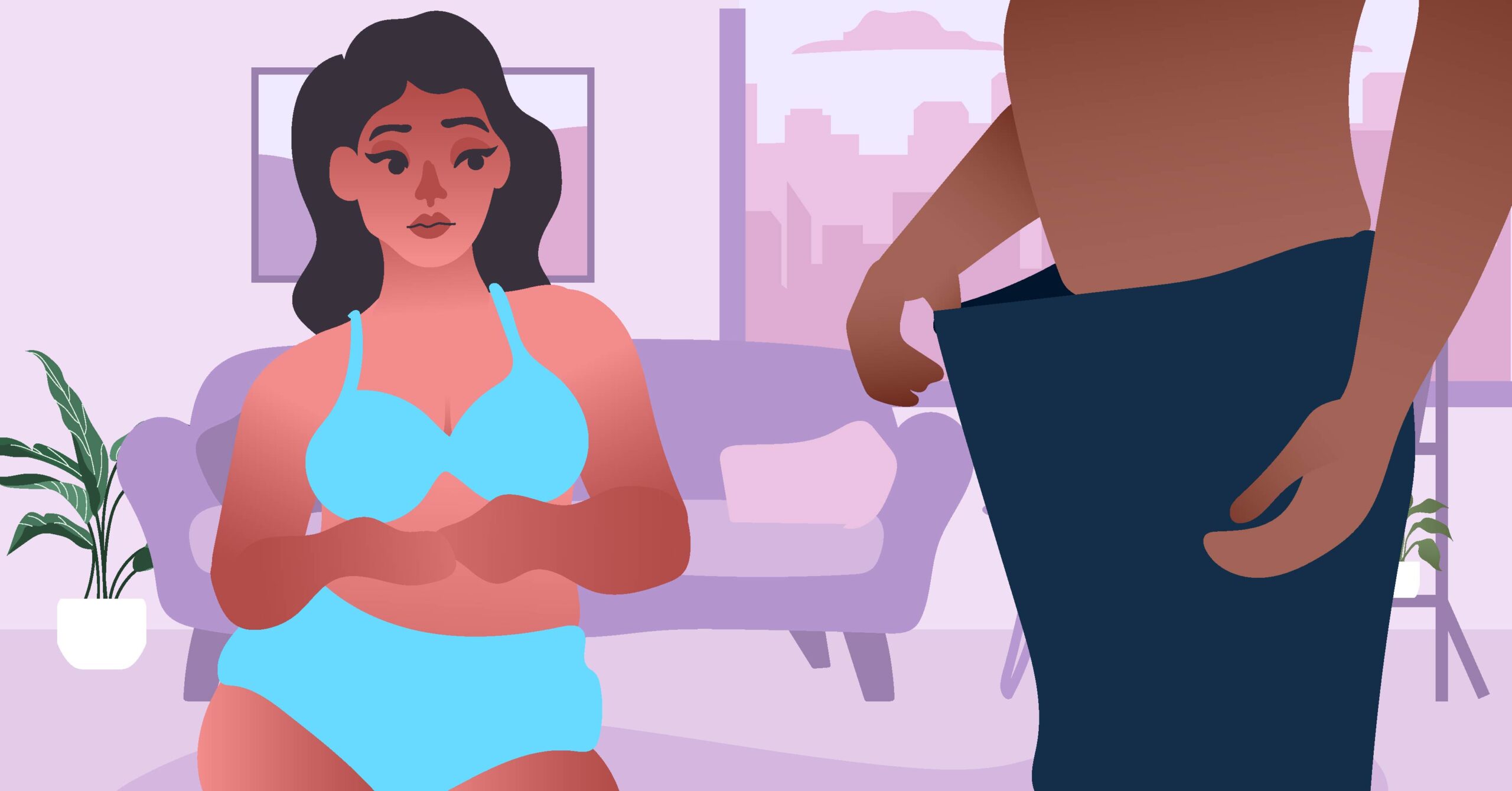 Our bodies are uniquely crafted, wherein nobody has the same kind of body parts. This fact applies exceptionally to genitalia, wherein everyone's vulvas and penises differ in shape and size. Someone can have a tighter or more narrow vaginal opening. Others can have either a longer, thicker, or smaller penis. The options are endless.
With that in mind, having such differences can theoretically cause penis captivus if your genitalia doesn't align with your partner's. 
Like yes, it's a strong mantra in society that size doesn't matter. But if your genitalia are too different, almost like trying to match a puzzle piece in the wrong placement, experiencing may be possible because your vagina isn't physically compatible with their penis. Plus, the sex won't be as pleasurable and fulfilling due to varying traits. That can make you more prone to a vaginal lock.
However, remember that it's neither of your faults if your and your partner's genitalia are differently shaped. There are ways to work with what you already have, but it's also possible that you may need to look for another partner whose genitalia fits with yours.
Effects of Penis Captivus
Despite having limited information about the condition, this section listed the hypothetical effects of someone experiencing it.
1
Physical
At first, as you realize that you're both stuck momentarily after an orgasm, it can cause discomfort. The vaginal muscles contract, while the penis may still be erect after climaxing. And if the penis owner to tries to eject without warning due to discomfort, that can cause pain to both of you. It can even make removing harder when the pain tenses your muscles more. 
The worst case scenario would be injuries to your genitals, which require medical attention. Let's hope not to remain stuck and need outside help to go to the hospital, that's for sure. 
2
Emotional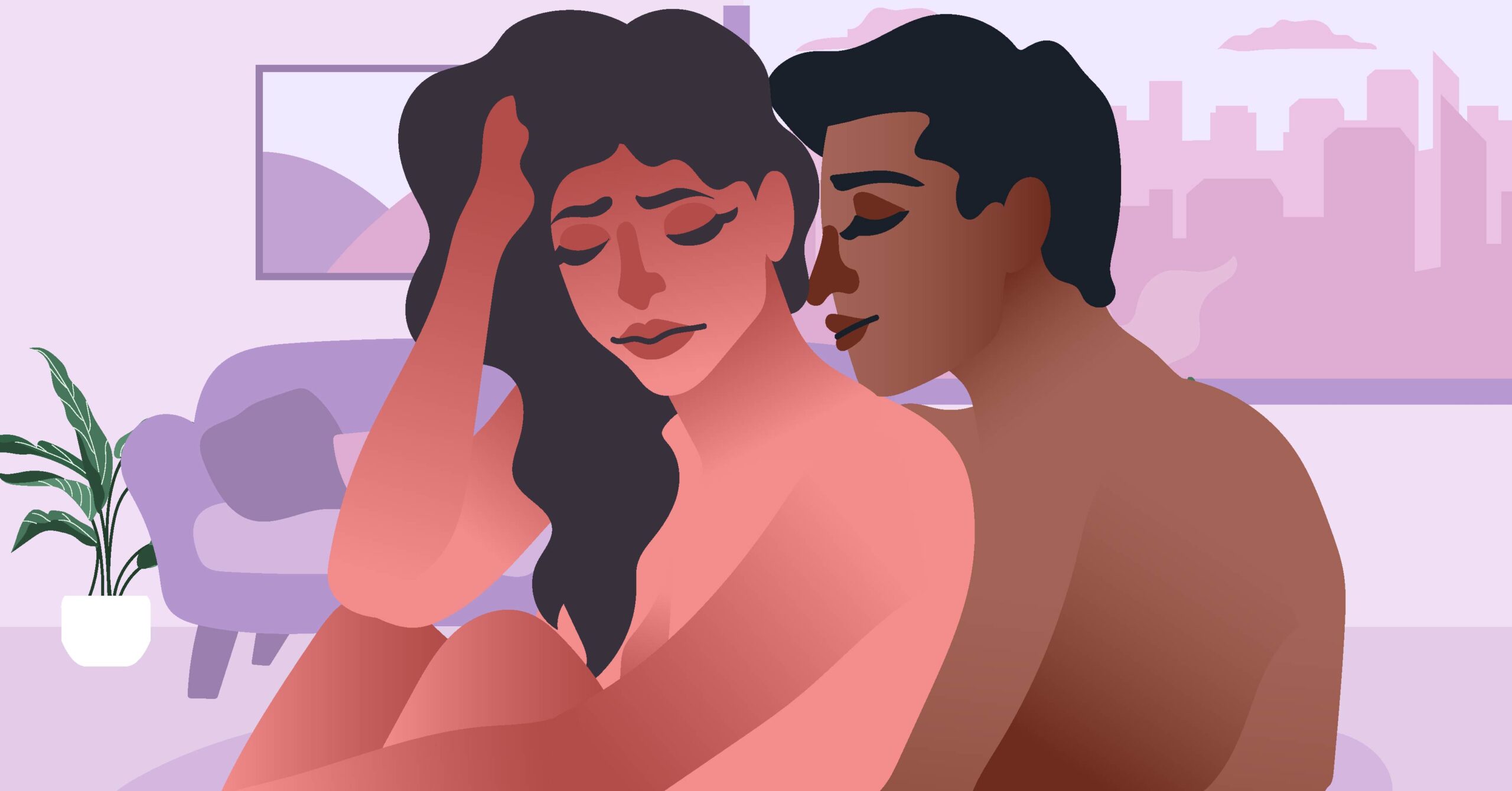 Penis captivus can bring the parties involved embarrassment and fear. Especially when it's a rare occurrence, experiencing it would be the last thing that would cross your mind. But that wasn't the case, and you just had to go through with it without any warning beforehand. This condition can make you anxious about your future escapades, worrying you that it might happen again. Or it may even put you in a state of abstinence out of safety and protection. It can also traumatize you and your partner, and the possibility of having a negative shift in your sex life is very high.
What To Do When It Happens
When you get trapped due to penis captivus, here are some tactical ways to successfully remove yourself from the sticky situation.
1
Remain calm.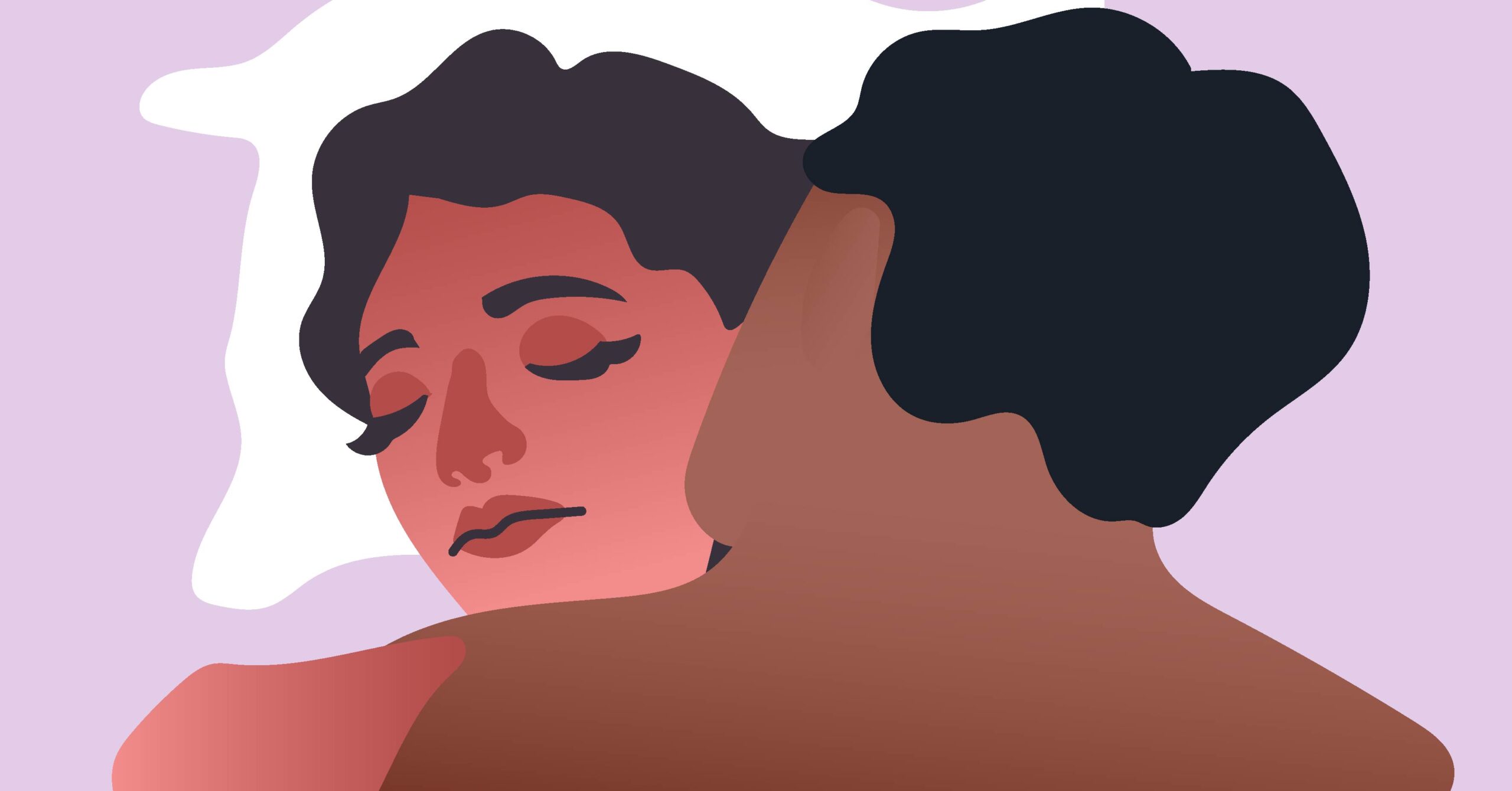 Quite easier said than done, but this first step is crucial. Penis captivus is scary when you and your partner feel it, adding more stress to both of you. A real mood breaker, alright. But mind you more stress means more muscle tension, making it more difficult to disconnect.
2
Breathe!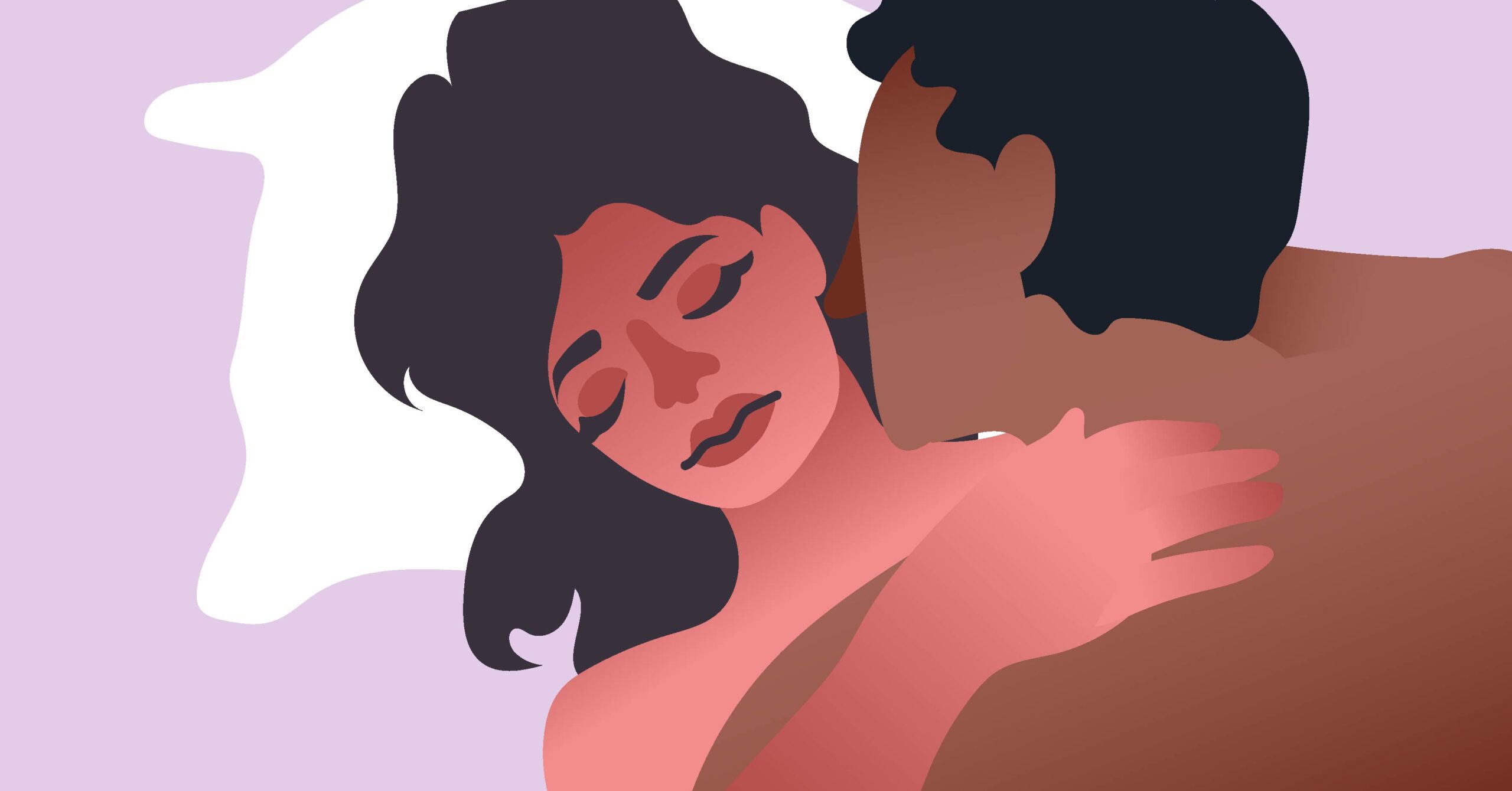 You might be holding your breath from the shock, stress, and panic of everything that's happening. Exhale that out so it can help ease your muscles. Then try to find a proper breathing pattern to get you to relax overall. 
3
Don't force it.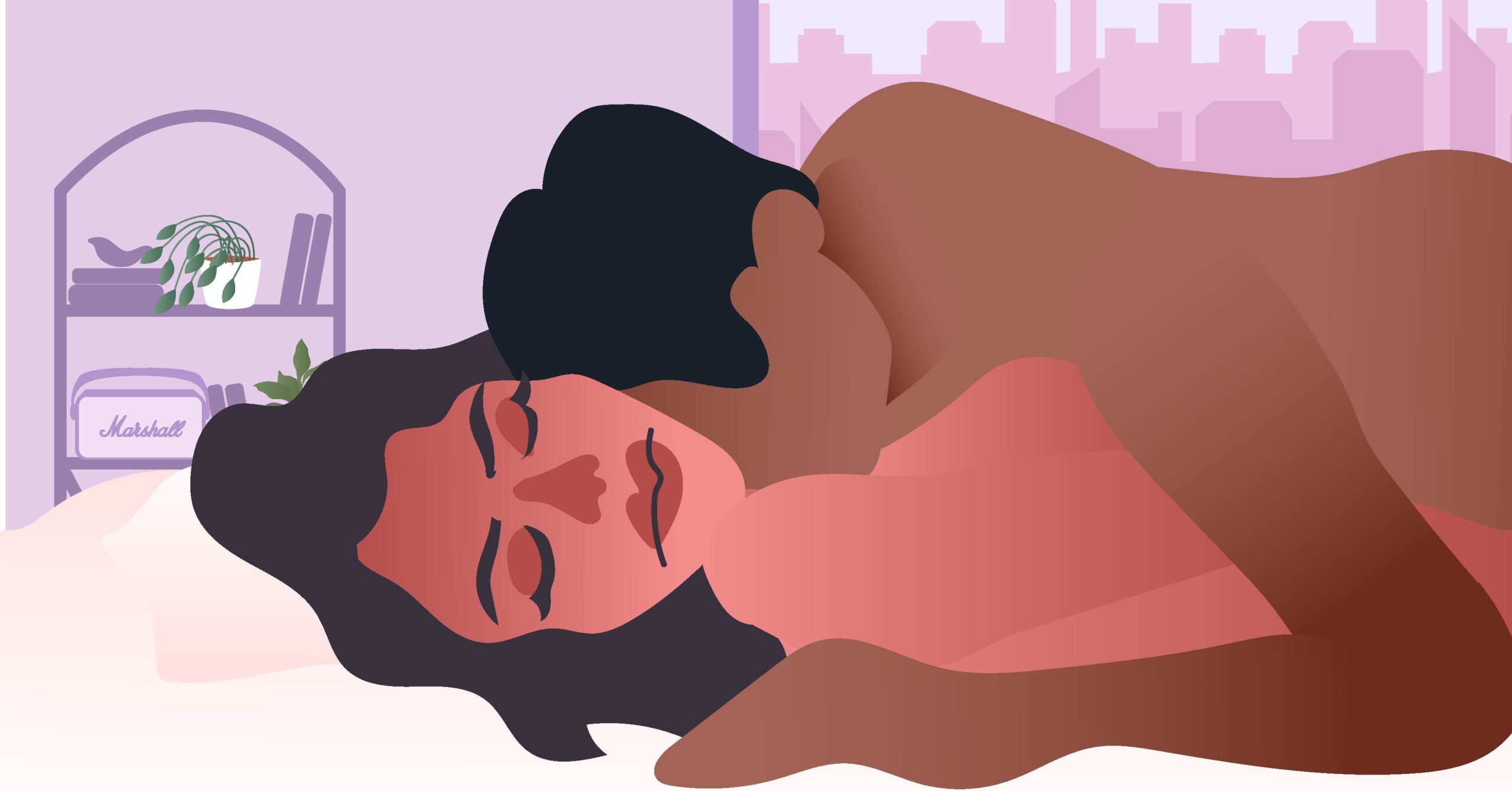 That's definitely the first thing you'd want to do out of instinct with penis captivus. However, resorting to that would only cause more pain and damage your body more. We don't want to end up in the hospital like in the reports above, right?
4
Distract each other.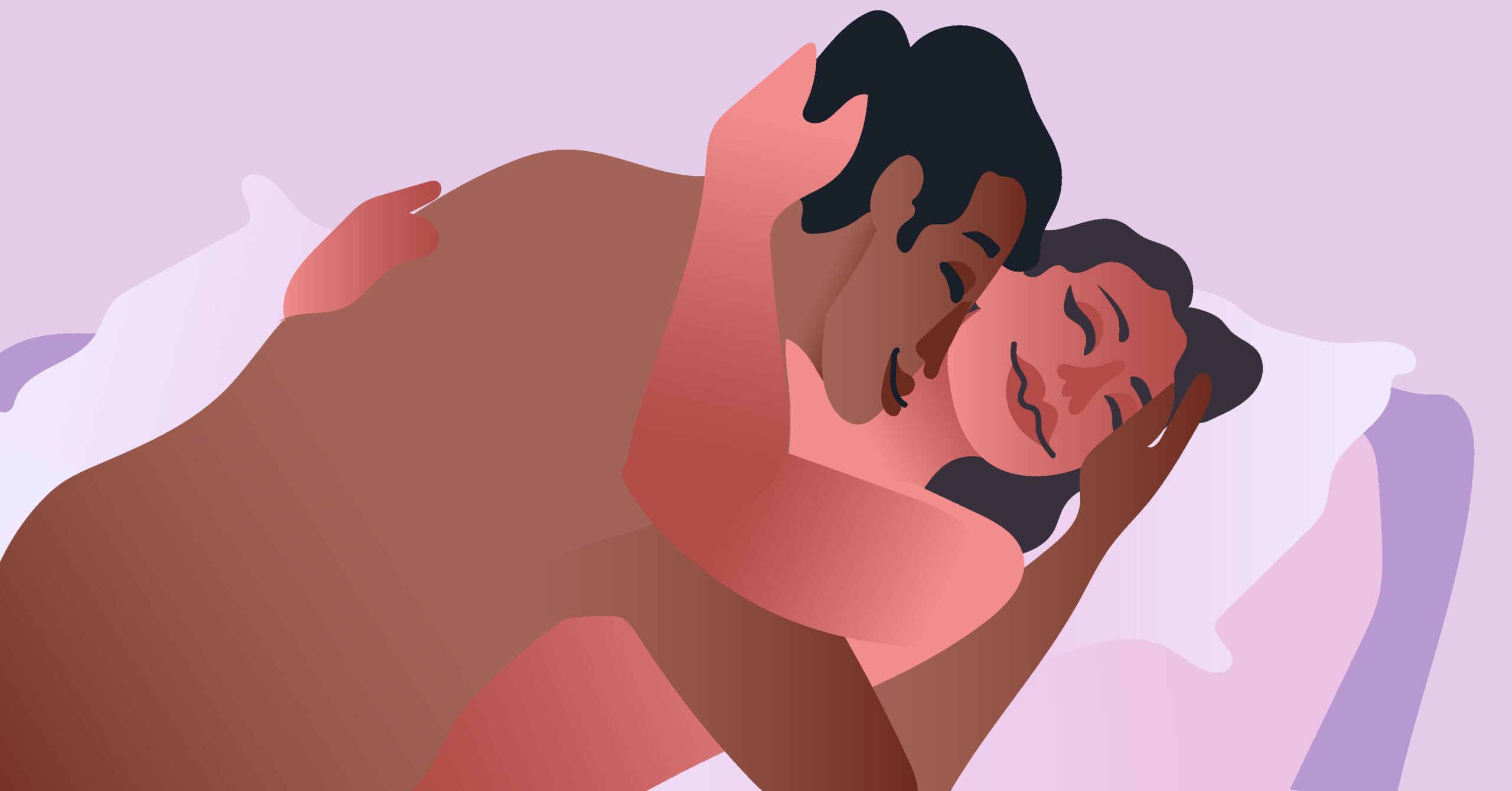 As you both got yourselves in a very unexpected situation, adding some humor through jokes and teasing can go a long way. By distracting each other, you'd relieve the tension more and lessen the arousal within your body. Converse with each other during this time so you'd stray away from the awkwardness and panic that penis captivus can bring.
5
Disentangle gently.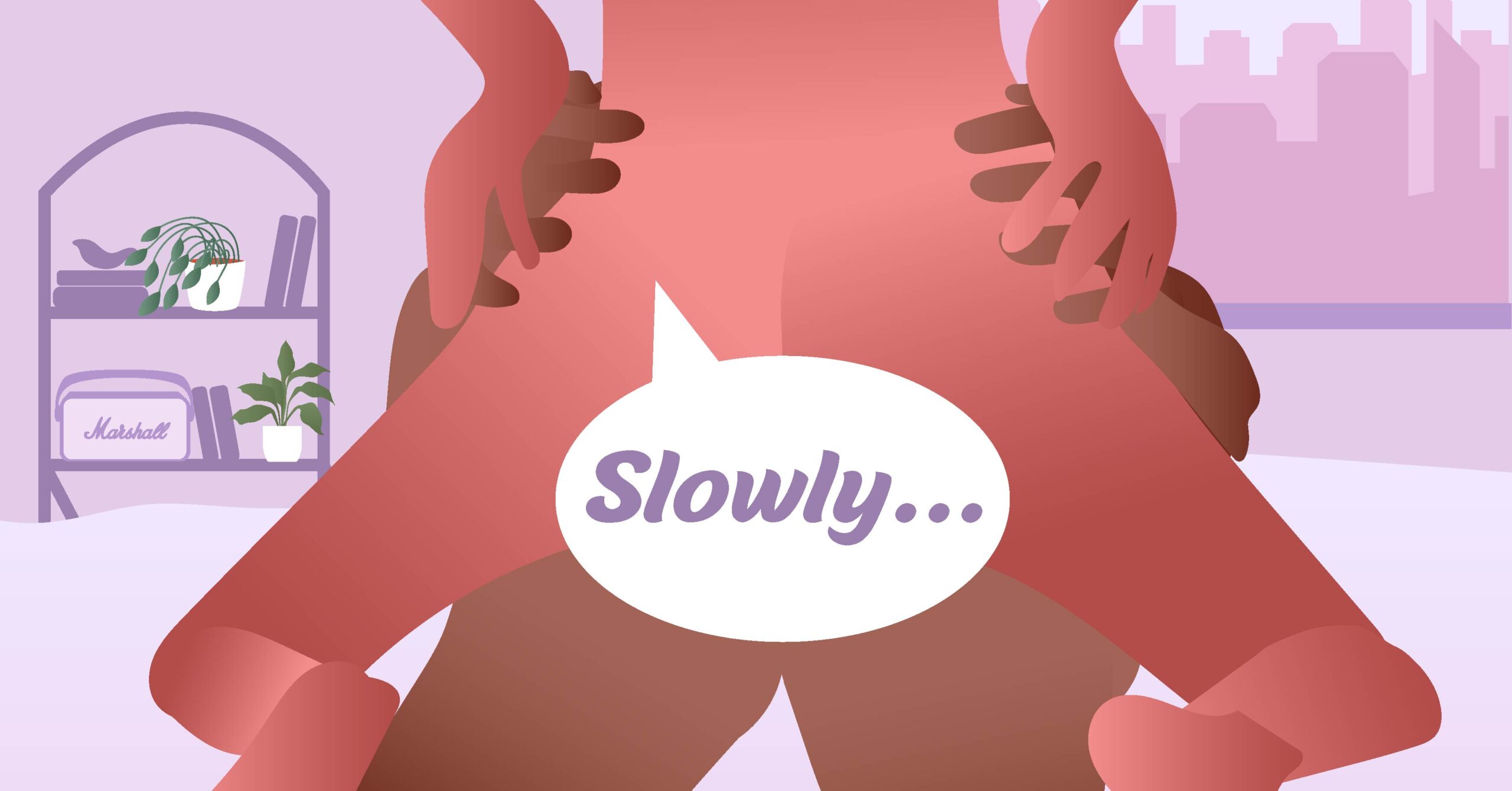 Penis captivus usually lasts for a few seconds, a brief moment. Let nature relax your bodies from the penetration and carefully let go of each other's grasp. Do it slowly and gradually so you won't experience any extra physical damage.
Prevention Measures To Avoid Penis Captivus
Stay cautious and lessen your chances of getting this unusual sexual condition with this list of prevention measures you can take.
1
Lifestyle Changes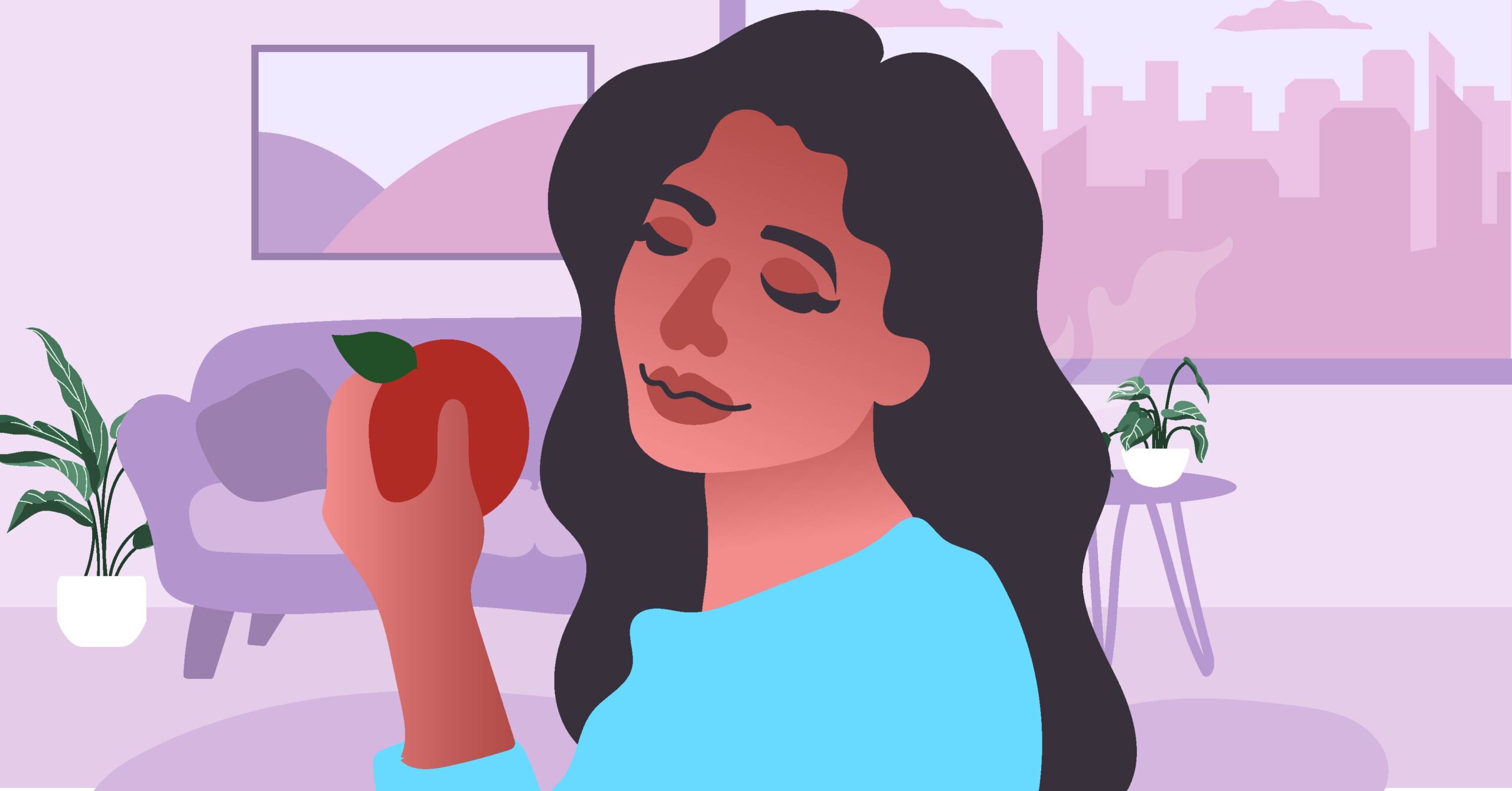 One of the best ways to prevent penis captivus or vaginal lock is to observe how you live your life. From there, pinpoint if there are aspects that can be improved. That way, you could gradually live a more fulfilling life.
If you don't watch your eating habits, figure out a balance to what your body needs and wants.
Eager to seek professional help whether out of trauma from penis captivus or life in general? Invest in therapy if you have financial stability.
Not getting enough exercise and feeling weak? Carve out time within your day to dedicate to it and act with discipline. We have a few examples of this in the next tips below.
2
Kegel Exercises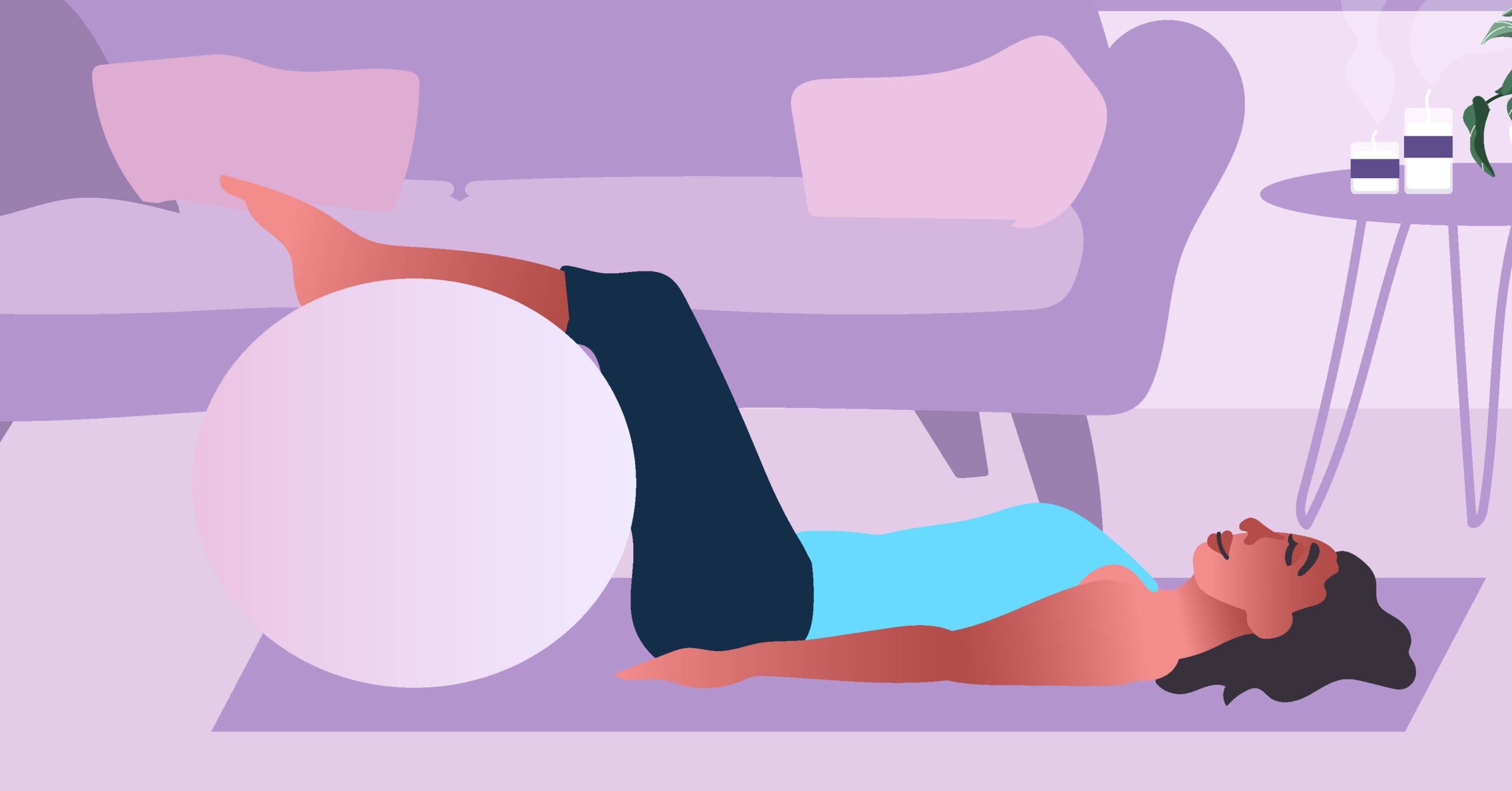 For vulva owners, these sets of exercises can benefit you not only in avoiding penis captivus but also in your overall health. Kegel exercises focus on contracting and relaxing your pelvic floor muscles. Moreover, it increases blood flow within your vulva area and lessens the tension, which is crucial to avoid a lock. There are also kegel balls you can use to improve your pelvic muscles further. You can purchase them on our site here.
3
Yoga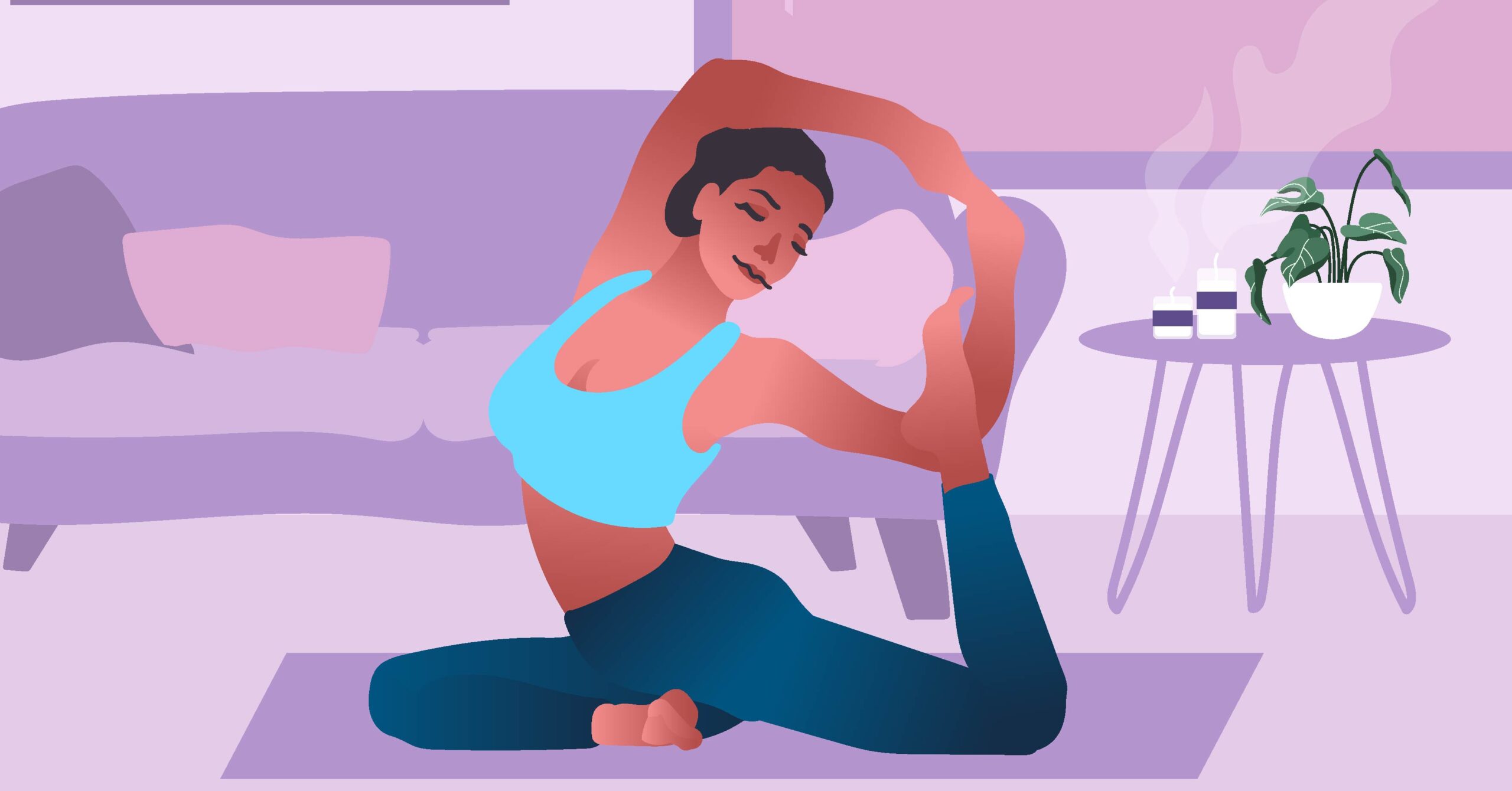 Yoga is known to be beneficial for both your physical and mental health. Your flexibility can improve as yoga opens up your hips, which promotes more movement and control of your pelvic muscles. More flexibility also reduces any risks of spasms or discomfort during the deed.
Regarding mental health, yoga improves your mental awareness and gives you a clearer understanding of your body. Alongside this, it promotes peace of mind.
4
Breathing Exercises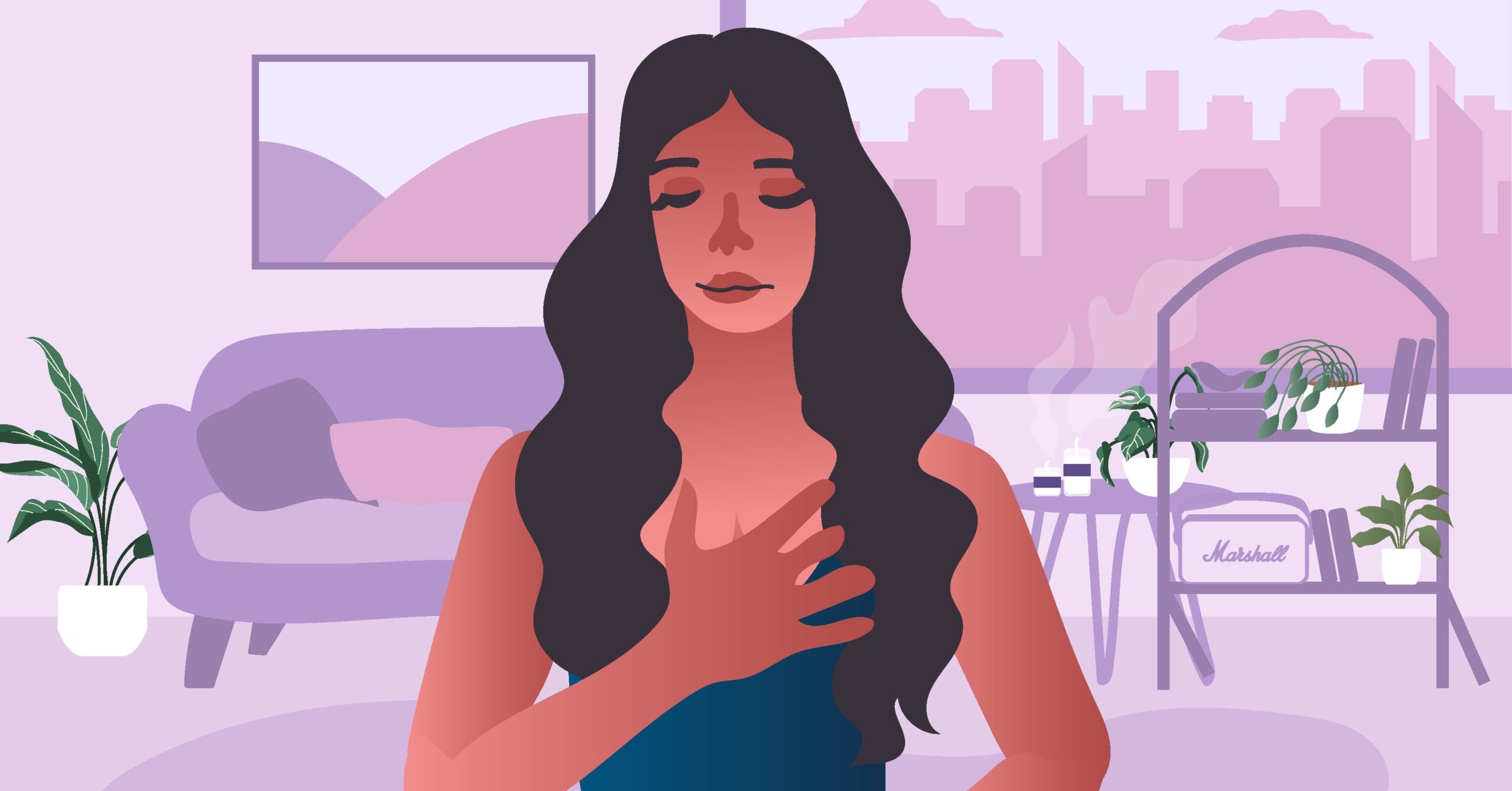 Aligned with yoga, practicing your breathing exercises before starting your day or any part of it can improve your health immensely. It'll relax your body and slowly put your mind at ease, which is crucial to avoid penis captivus.
5
Regular Visits to Your Doctor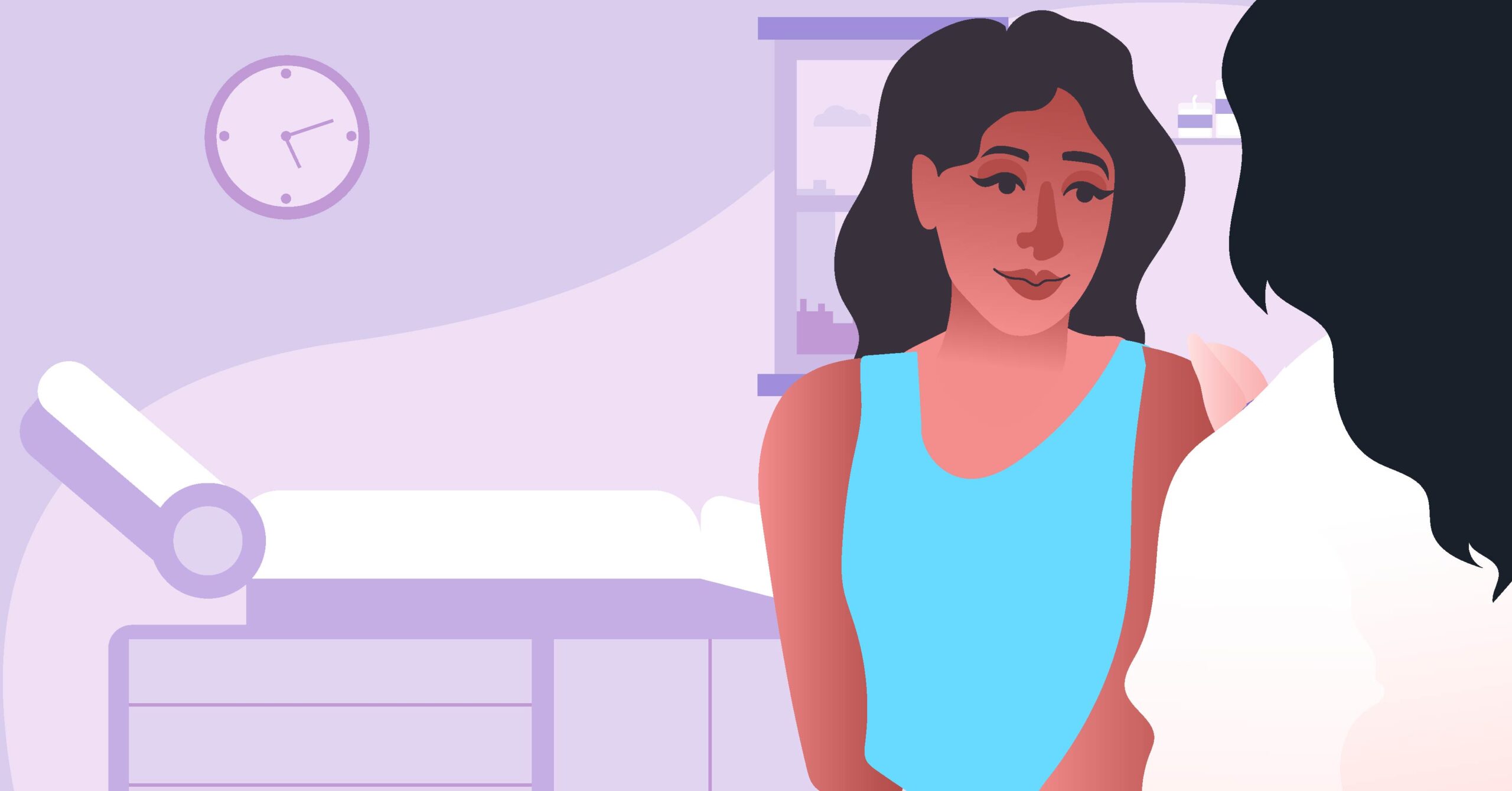 Health is wealth. It's important to be aware of what's going on with your body and at the same time, have a medical professional check your sexual health and its vitals. That way, you can address any concerns in real time and they can properly provide you with what your body needs to avoid any injury or illness. And suppose you're afraid to be a part of the small percentage who got affected by penis captivus. In that case, medical professionals can examine you diligently and give the right advice to navigate your sexual health.
6
Communicate with your partner.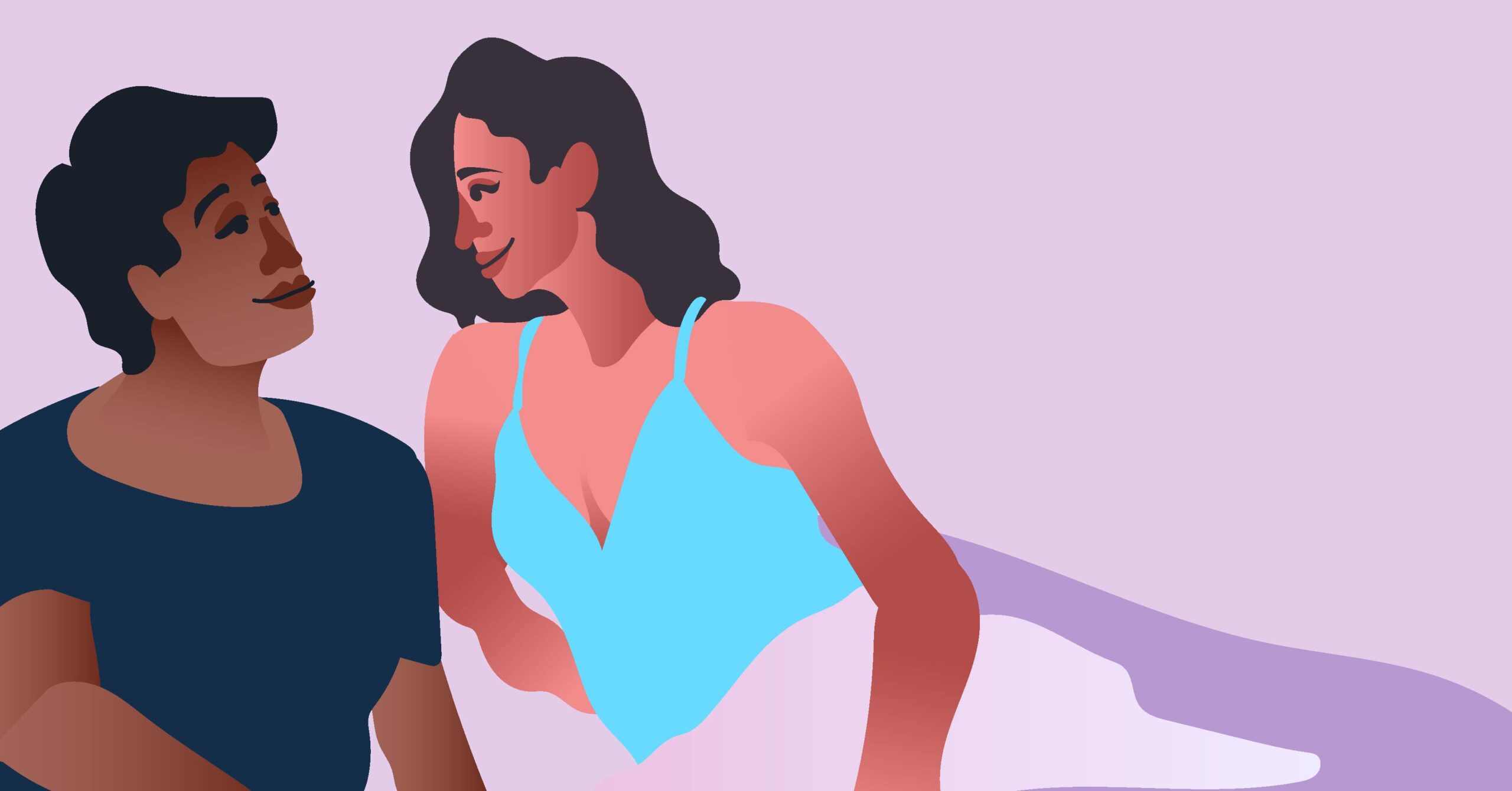 Communication is key in every relationship, including the topic of sex. You have to let your partner know from your interests and boundaries so they don't cross anything within your line. Getting each other's consent is important too! But aside from this, discussing your medical history and your physical traits can save you from getting yourself stuck (pun intended) with penis captivus.
You can also be able to express any discomfort that arises during the deed so you can take a break before resuming the session. As simple as that, you can spare yourself from getting locked.
7
Exercise!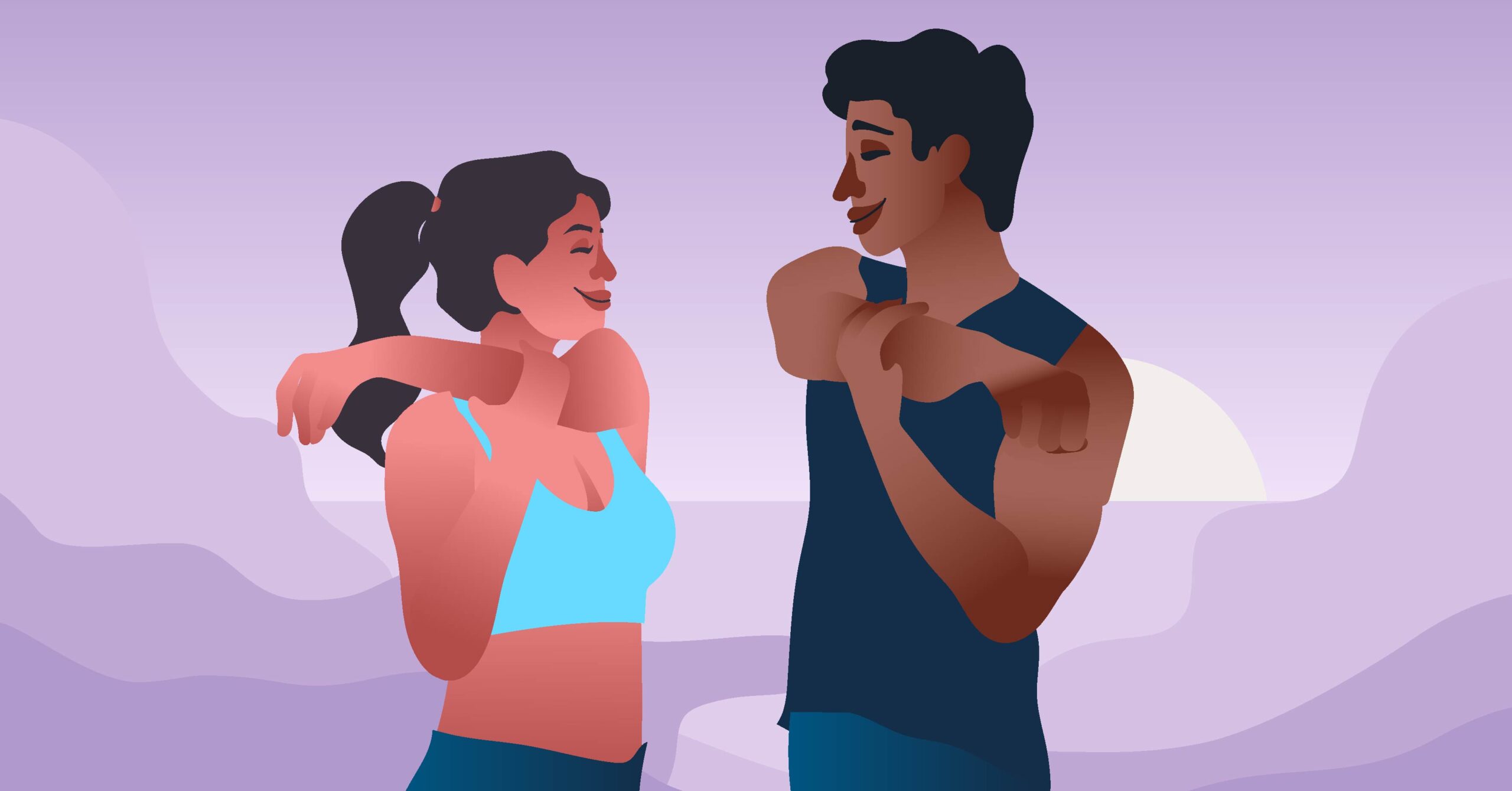 We listed some examples of exercises to try and engage in to avoid getting penis captivus. Exercise can benefit your overall health with the release of endorphins, which can improve your mood and relieve any pain. It also makes you live longer and stronger. 
Choose an exercise that fits your preference and also aids your genitalia in order to avoid penis captivus. 
8
Lube up appropriately.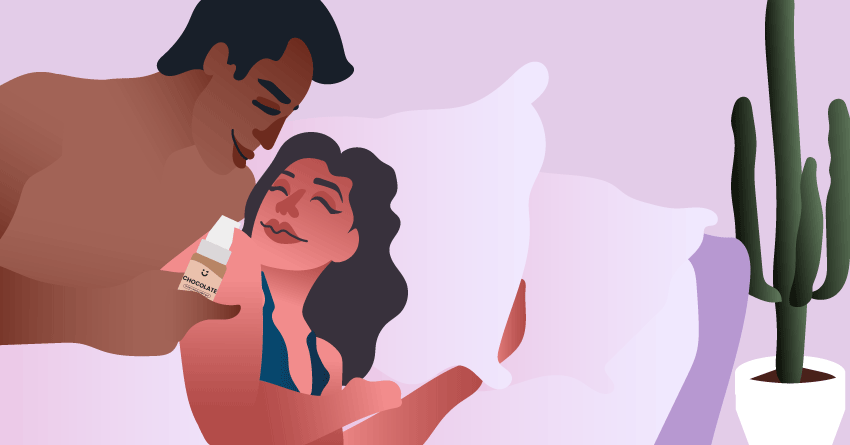 The less lube you have, the more friction you'll experience during the deed. And with more friction, it makes sex more painful, which can contribute to penis captivus a reality. Thus, adding lube alongside your natural wetness can make the deed more enjoyable and relax your muscles more.
Takeaway
Penis Captivus is a strange, sexual condition that can spark fear and anxiety when a couple experiences it. Even if it's rare, nobody would want to get stuck with their partner during sex. Thus, it's important to have your body checked and constantly communicate with your partner before doing the deed. Stay safe and aware of a potential vaginal lock, readers!