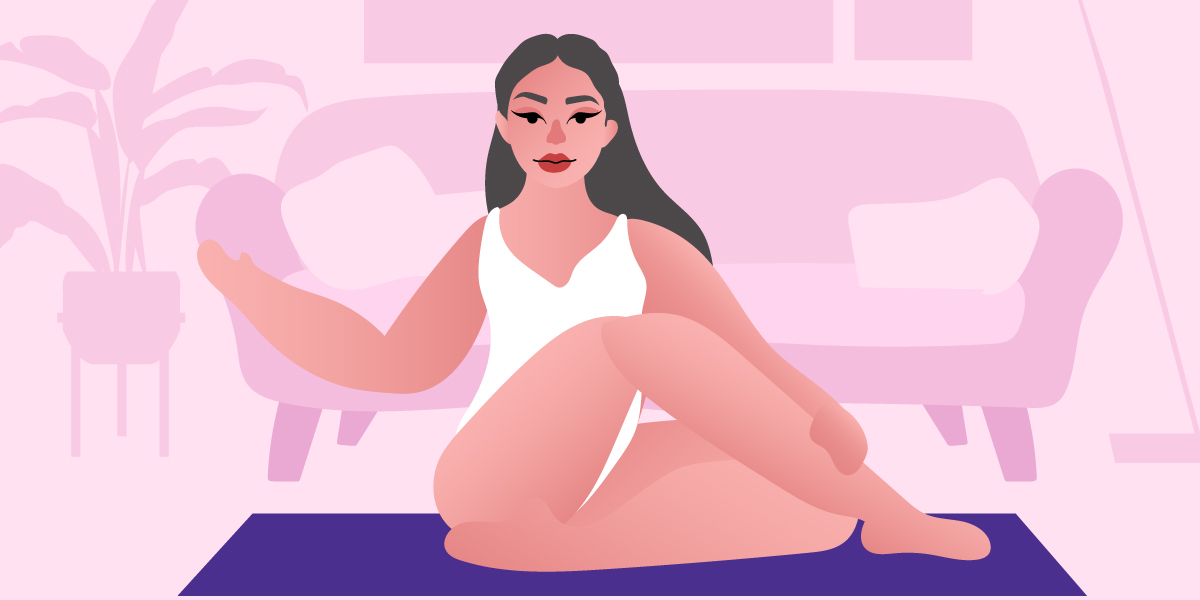 You've heard of Kegels as a way to strengthen your pelvic floor, but what about reverse Kegels? While traditional Kegels focus on contracting the pelvic region, reverse Kegels can help you relax those regions. Doing both types can help you balance the health of your pelvic floor. 
This time we will be tackling reverse Kegels and other topics surrounding this special type of kegel exercise. Keep on reading to learn how to reverse Kegels can benefit men and women, how you can practice them at home, and much more.
What Are Reverse Kegels?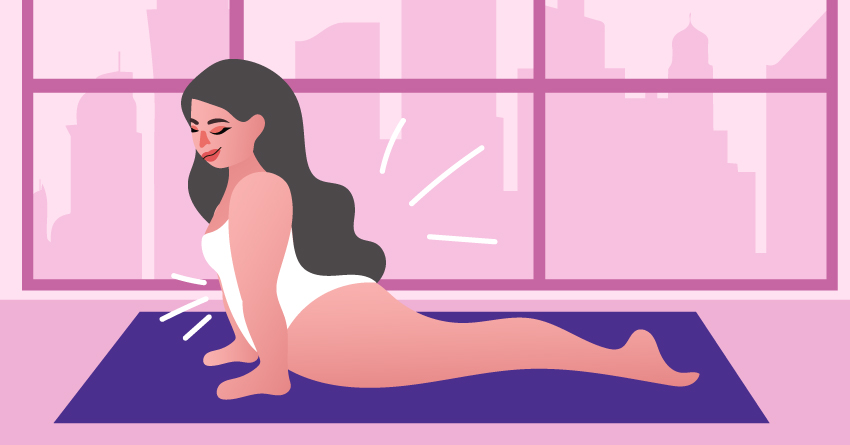 Reverse Kegels are exercises that aim to relax, stretch, and lengthen the pelvic muscles. Both men and women can perform reverse Kegel exercises, although they will have different effects. A reverse kegel is a simple stretching exercise that helps you relax your pelvic floor. This exercise can help relieve pelvic pain and tension as well as increase flexibility. 
Benefits of Reverse Kegels 
Reverse Kegels are a bit unknown compared to the standard Kegels, but it does have important benefits. Keep scrolling and see how this exercise can be great for both men and women.
1
It helps relax the tension in a woman's pelvic floor.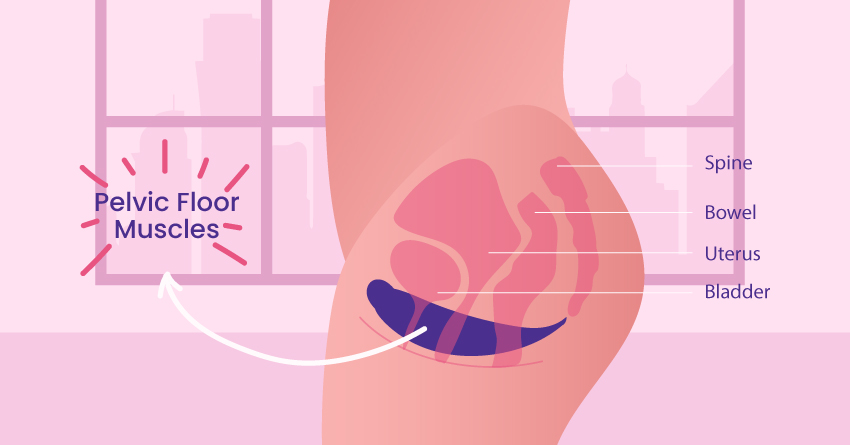 This exercise may be useful for pregnant women since it can help you learn to relax the tension in your pelvic floor muscles. This knowledge can come in handy during childbirth. Even if you aren't expecting a baby, reverse Kegels can give you greater control over your pelvic floor. For women, true pelvic floor relaxation and lengthening are important for childbirth.
2
It can help increase men's control over their penile muscles.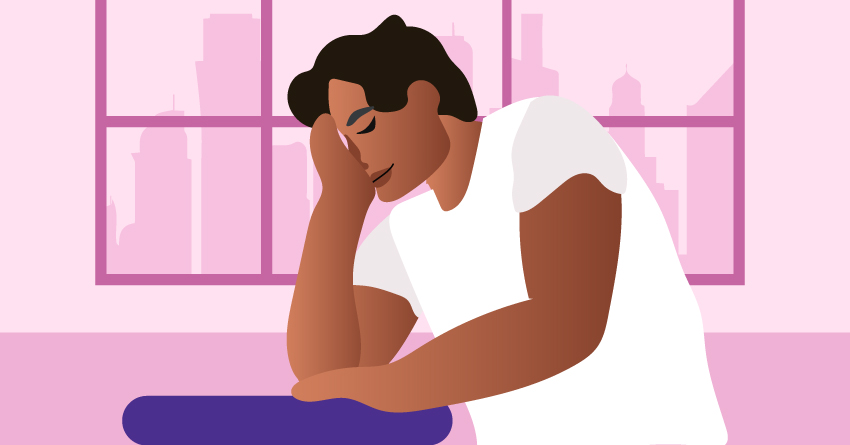 For men, reverse Kegels can increase their control over their penile muscles. They can also provide more sexual strength and stamina. For these reasons, reverse Kegels may be useful for men who have erectile dysfunction or premature ejaculation.
3
It helps you improve your urine storage.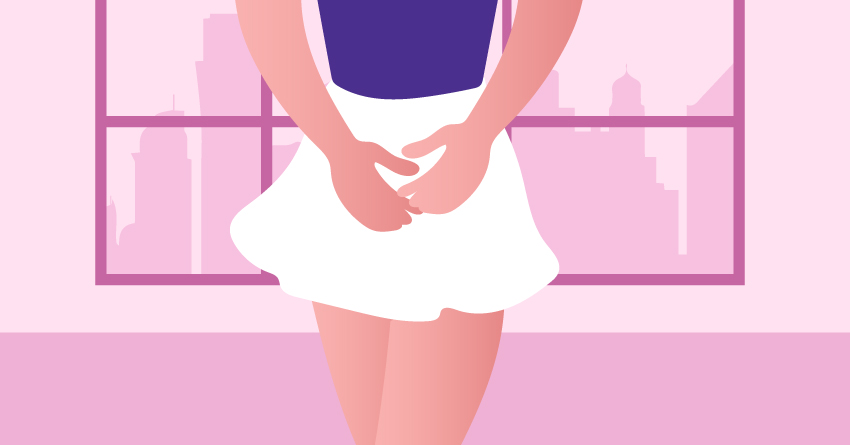 The pelvic floor muscles are a network of structures that aid in maintaining anatomic support of the pelvic floor organs and, to a larger extent, aid in urinary continence.
4
It also helps with stool elimination.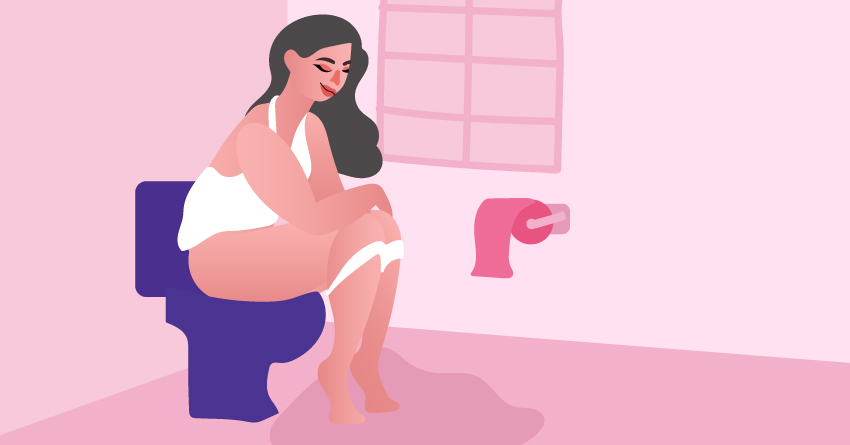 Reverse Kegels can also soothe the surrounding organs around the pelvis. By strengthening the pelvic floor muscles, your organs can function normally, which allows for urine storage and stool elimination.
5
Ultimately, reverse Kegels help enhance the wellbeing of your pelvic floor.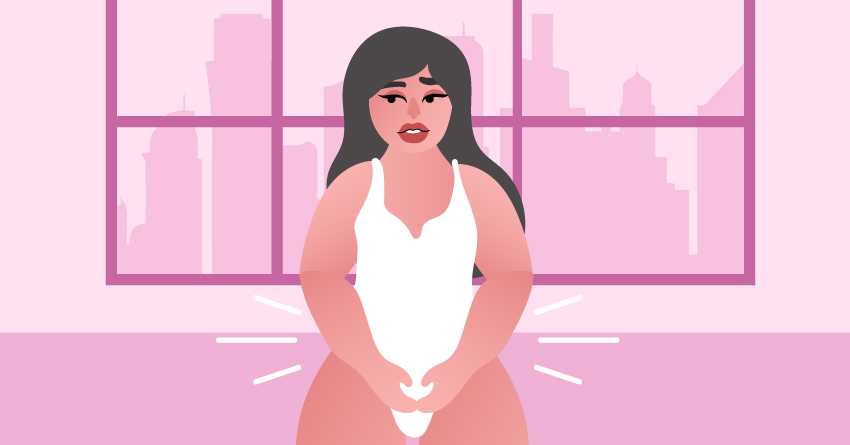 Reverse Kegels can strengthen your pelvic floor muscles, regardless of gender. A strong pelvic floor can help prevent or treat urinary or fecal incontinence and constipation. It can also help prevent the prolapse of your pelvic organs (such as your vagina or uterus), which is more common after pregnancy. Reverse Kegels can also help relieve pelvic tension, lower-back strength, hip stability, and muscular imbalance.
How To Do Reverse Kegels
What's great about reverse Kegels is that you don't need any equipment to do them! Find out how you can try this exercise by reading our list below.
1
It's helpful to master the standard Kegels first.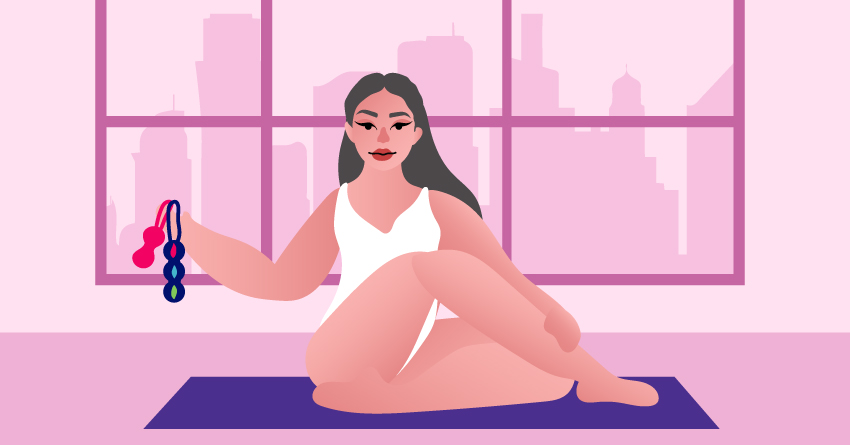 Mastering the standard Kegels first may help you find the right muscles and become familiar with identifying them. 
Standard Kegels For Women
You can locate the Kegel muscles by imagining that you're stopping your urine mid-flow. It's best not to squeeze your muscles while you're urinating, but you can do this while you're trying to find the correct set of muscles. 
Once you tighten your pelvic floor muscles, hold for 5 seconds and then relax for 5 seconds. Do this five times in a row. And as you progress, you can increase the time to 10 seconds. Do at least three sets of 10 repetitions per day. Make sure you're not squeezing too hard or for too long. This can make the muscles more rigid and tired. It's also important to maintain a smooth, steady breath.
Standard Kegels For Men
You can locate and identify your pelvic floor muscles by imagining that you're trying to stop your urine flow while urinating. It's best not to squeeze your muscles while you're urinating, but you can do this while you're trying to find the correct set of muscles. Make sure not to tighten your abdominals, back, and buttocks. Your sides should also stay loose, and you should breathe evenly throughout the exercises.
And if you want, you could also try following this reverse kegel exercise video on youtube for step by step audio-visual guidance.
2
Relax and get comfortable.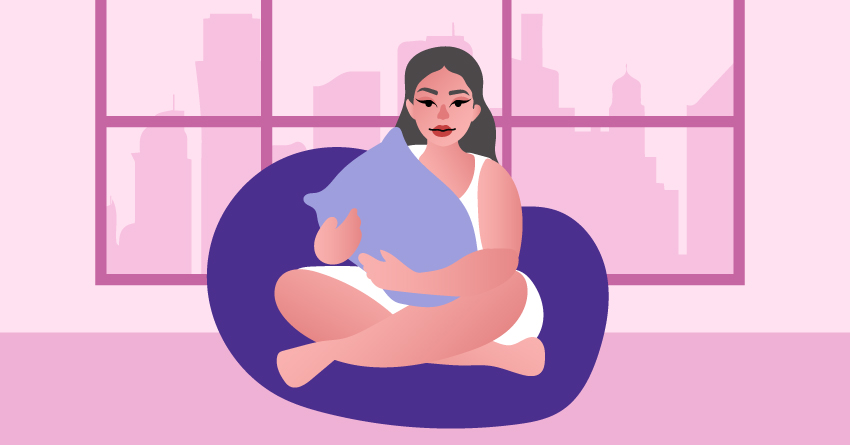 Go to the bathroom before doing a reverse kegel. This step is needed because doing reverse Kegels may cause bowel movements or urination as you use the same muscles when going to the bathroom. So to avoid accidents, make sure you empty your bladder and bowels first.
3
Sit in a relaxed position.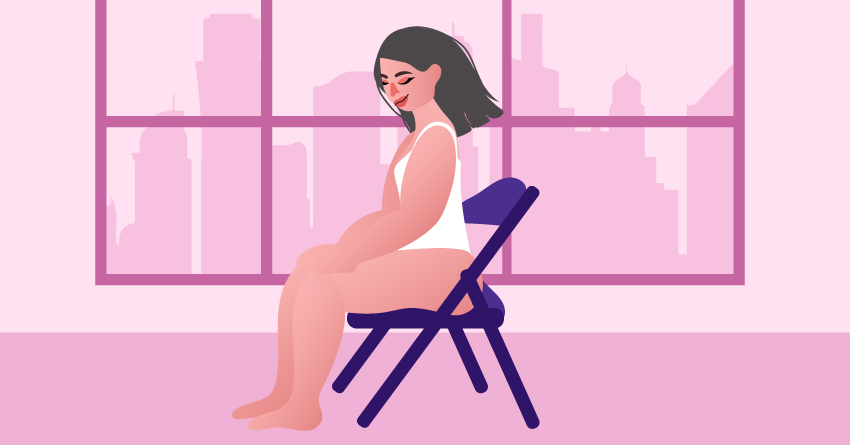 You can perform reverse Kegels in any position you'd like. May it be sitting on a chair or propped up on pillows. Alternatively, lie on your back with your legs flat on the floor. With your knees bent and your feet flat on the floor. Or do this with your legs resting on a sofa or chair.
4
Get focused on one focal point or close your eyes.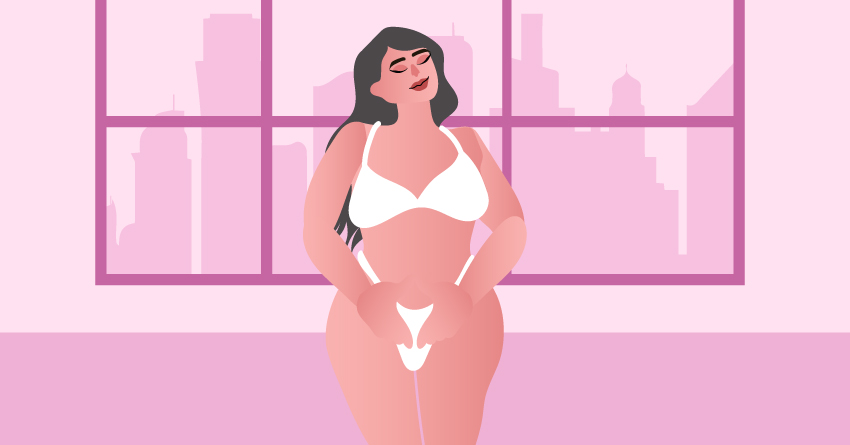 You can close your eyes to focus on one focal point to help you concentrate on your pelvic floor muscles. This step is optional, but it can help you focus. And if you want to use a focal point, try lighting a candle and gazing at the flame. You can also choose an object in front of you to look at, like a picture frame.
5
Take belly breaths.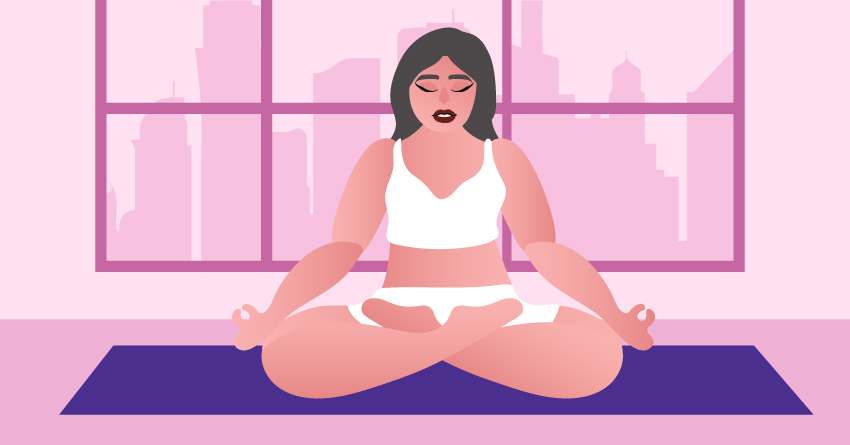 Keep that relaxed state on the exhale and imagine further lengthening on the next inhale. Make sure you're breathing while doing these exercises. It's important to breathe into your stomach as you inhale (instead of only breathing into your chest). Doing so will keep your muscles relaxed and help you get the optimum relaxing benefits of this exercise. 
6
Contract your pelvic floor muscles enough to identify and relax them.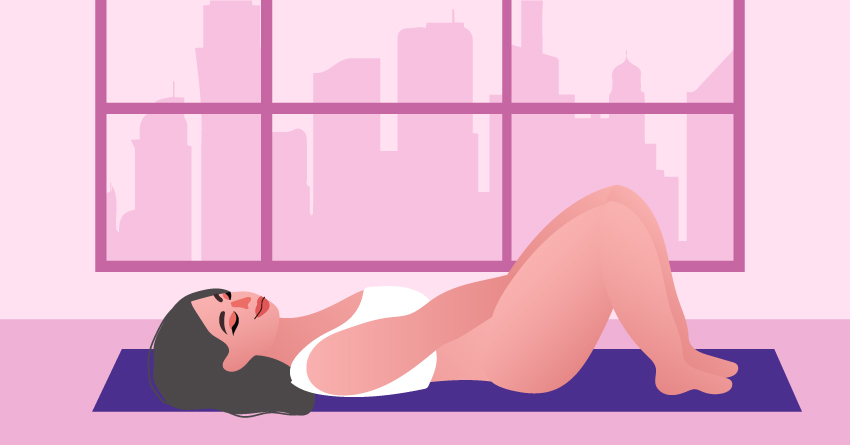 Imagine you are trying to stop yourself from peeing. The muscles you're contracting are your pelvic floor muscles. Tighten your pelvic floor muscles just enough to identify them. Then, give them a slight squeeze and hold it. And as you hold, notice where the muscles are and how it feels to squeeze them. This step may feel weird for you if you've never done Kegels, but keep in mind that it gets easier with practice.
7
​​Release your pelvic floor and let it drop.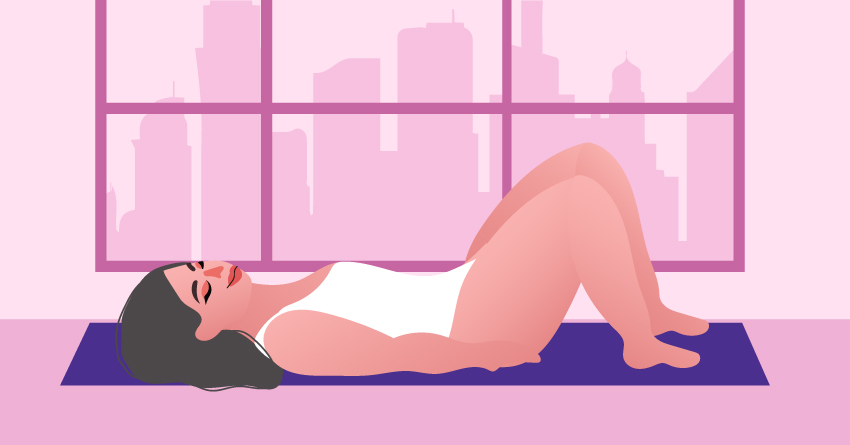 Now that you have identified your muscles to raise your pelvic floor, release them and inhale. Doing this step will help your pelvic floor drop. You should feel a sensation like your pelvic floor is moving downwards. Let it go completely. ​​Keep note that dropping your pelvic floor is the same action you use when you pee or poop, so relaxing these muscles should feel good.
8
Keep a count when releasing your muscles.
You should feel your pubic bone and your tailbone stretching apart. Moreover, your anus and genitals will move downwards if you are doing the reverse kegel correctly. You can relax your pelvic floor muscles for as long as you are able. Furthermore, try counting to 5 if this is your first time and work up to relaxing them for 10 or even 15 seconds.
9
Lift your hips.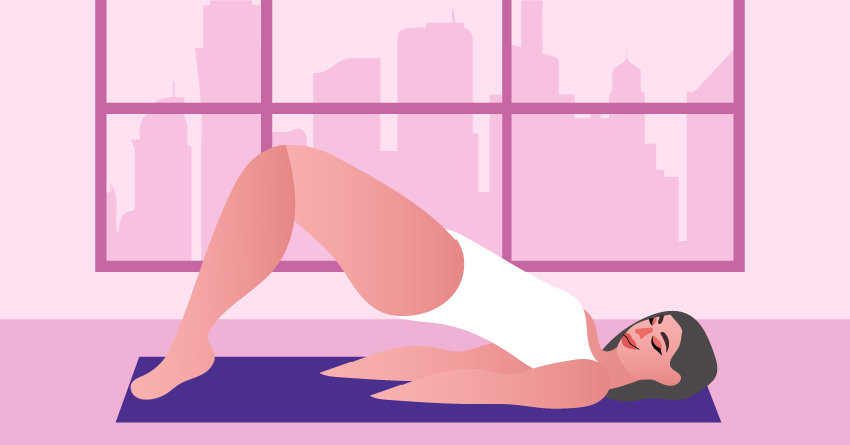 To intensify the stretch you get from a reverse kegel, do them while lying down and lift your hips as you breathe in and release. This will allow the pelvic floor muscles to lengthen even more and deepen the stretch. Remember not to tilt your hips, rather slightly lift them off the ground.
10
Do the exercise 10 times for three sets daily for great results.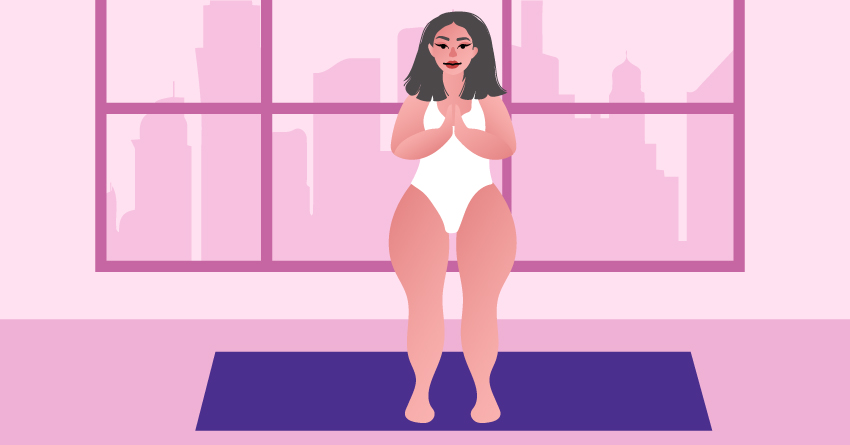 It is helpful to practice these exercises daily. We also suggest you aim for three sets of 10 repetitions and add more reps and sets as your pelvic floor muscles get stronger. Only repeat the release portion of the exercise unless you need to re-identify your pelvic floor muscles. And remember only to start when you're comfortable. So you can always stop if you feel any discomfort in the beginning.
Reverse Kegel Exercises For Women
You've mastered the standard Kegels and identified the muscles needed for this exercise. You're probably curious about its different variations. Here are reverse kegel exercises ladies can try at home:
1
Diaphragmatic breathing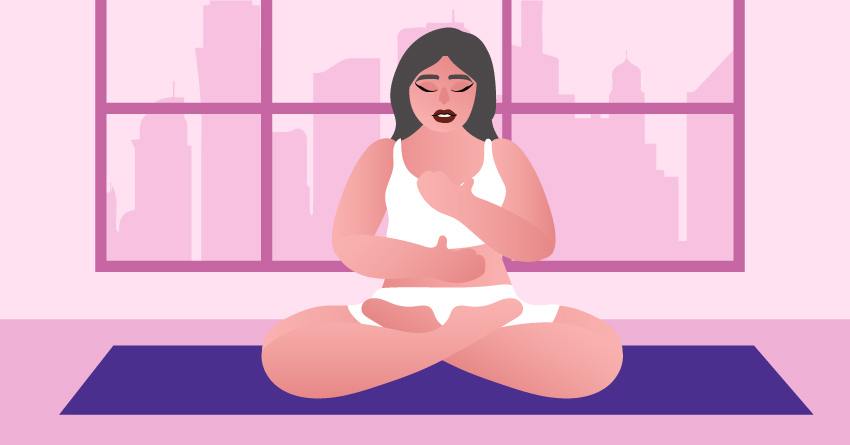 The diaphragm works with the pelvic muscles to help create muscle relaxation and decrease pain. Start by placing one hand on your chest and another right below your rib cage. Then breathe in deeply to the count of three and exhale to the count of four. And we suggest you practice this breathing exercise for five to 10 minutes a day. 
2
Child's pose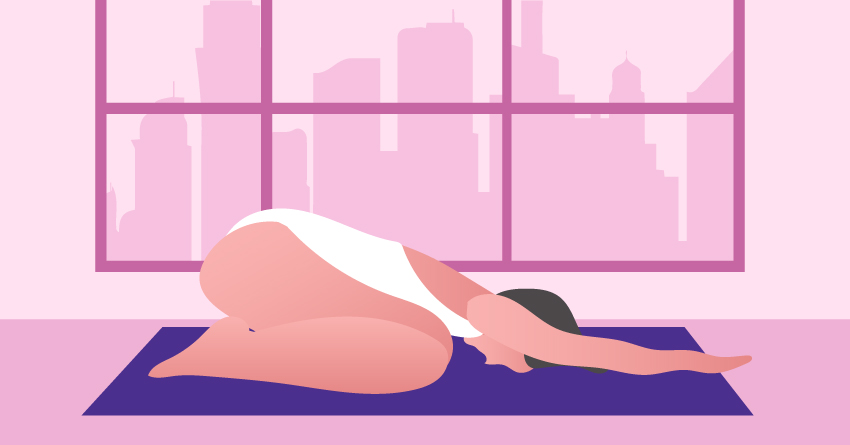 Begin with your hands and knees on a mat. Spread the knees apart while keeping the big toes touching. Then bow forward, shifting the torso downward and keeping the arms stretched out in front of you, fingers reaching away from your body. 
3
Adductor stretching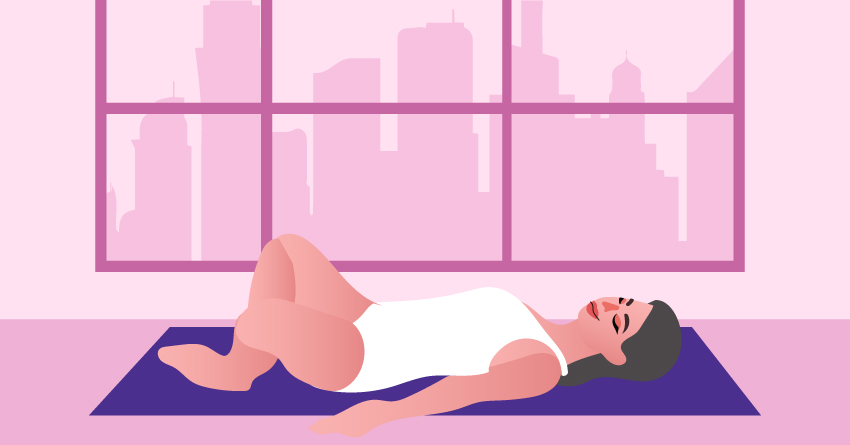 To start this exercise, lie on your back, soles of the feet together, with your knees out to the sides. You can also put pillows underneath your knees for support.
4
Happy baby pose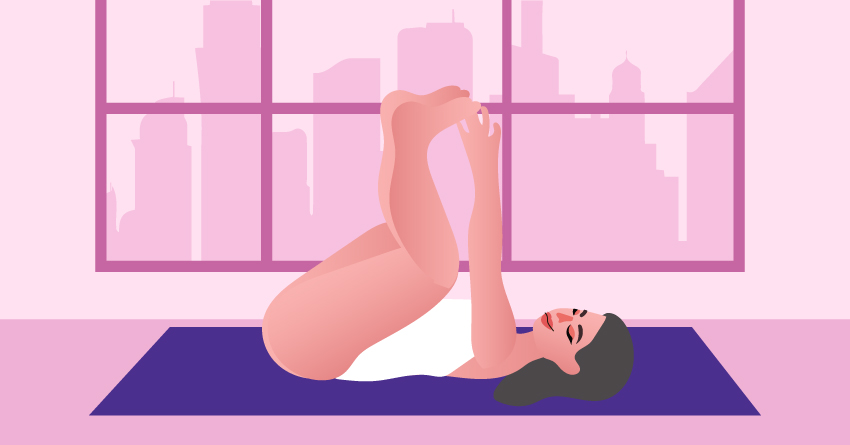 Lying on your back, lift your legs — knees bent — and open your knees wider than your chest. Then bring them toward your armpits, holding your legs behind the knees or at the ankles. And finally, hold this position or gently rock back and forth, side to side. 
Reverse Kegel Exercises For Men
Of course, we could not forget to provide exercises for our male readers. We recommend these reverse kegel exercises: 
1
Move the pelvic floor muscles.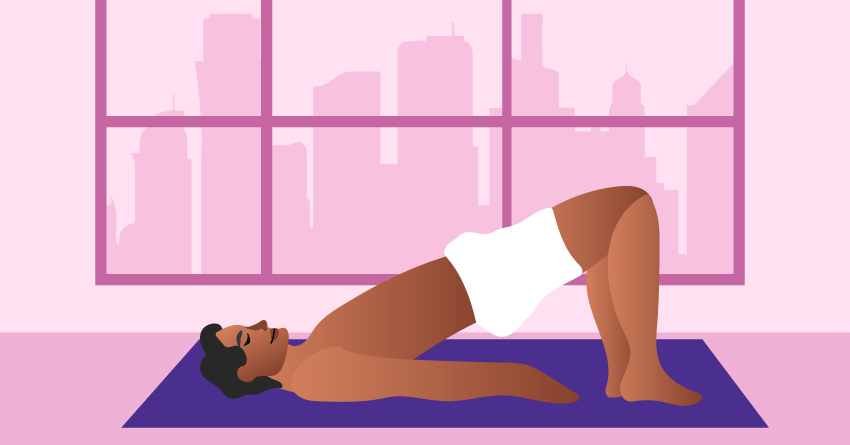 You can reduce pelvic pain by knowing how to relax and loosen your pelvic muscles. Begin by slowly lifting your testicles toward your body. This will tighten your pelvic muscles. You can then relax your pelvic floor and allow your testicles to hang loose. Maintain practice with this movement and focus on the relaxation stage. 
2
One-minute exercise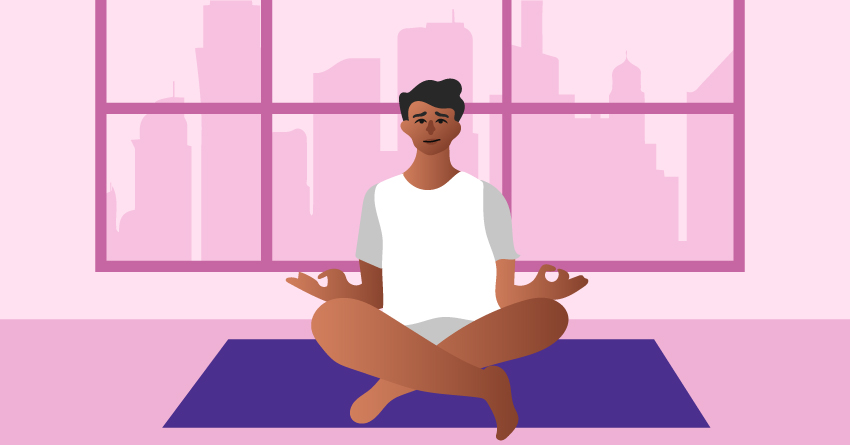 You can do this exercise while seated. Start with resting your feet on the floor and your legs uncrossed. Then, allow your body to relax. Then slacken your jaw and let your belly and thigh muscles hang loose. Allow your pelvic muscles to soften while breathing in five times and expanding your waist.
Reverse Kegel Essentials
You've learned the reverse Kegel exercises and you're ready to actually try them out. But before you do so, we recommend these essentials. So this list comprises mostly of Kegel balls. Medical professionals and researchers have found the numerous benefits that a woman can get from using kegel balls such as improving one's vaginal health. Ben wa balls or Kegel balls are also helpful in developing pelvic strength.
Reverse Kegels: Frequently Asked Questions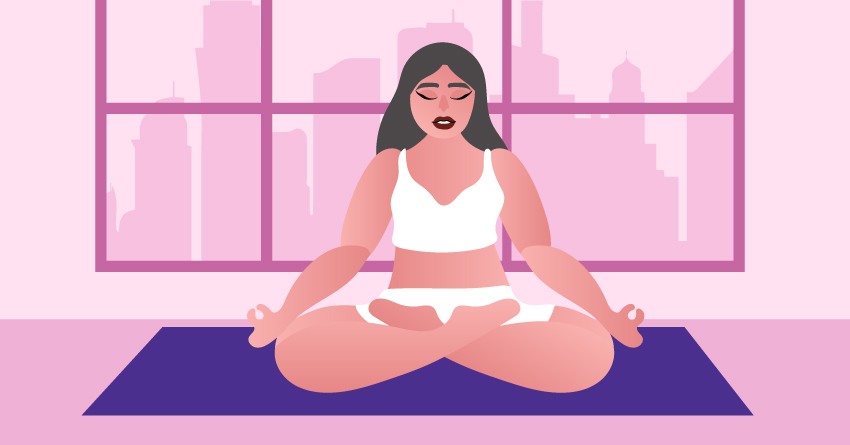 As you've learned the basics of Kegel exercises, we can sense your curiosity to try this exercise out for yourself. But if you still have more queries about this type of exercise, we've answered some of the frequently asked questions about reverse kegel exercises:
1
How do I relax my Kegels? 
Place one hand on your chest and another hand on your belly, just below your rib cage. Take a deep breath in to the count of three, and then exhale to the count of four. When you inhale, your pelvic floor relaxes, and as you exhale, your pelvic floor returns to its resting state.
2
How often do I need to do reverse Kegel exercises?
 Just like with any other type of exercise, it's important to increase the intensity and frequency of your reverse Kegel exercises gradually. Otherwise, your muscles can become tired, sore, or rigid. So you can start by doing three sets of reverse Kegels per day. Once your pelvic floor muscles are stronger, and you feel more comfortable during the exercises, you can add more reps or hold each reverse kegel longer.
3
Is it really important to master standard Kegels first?
Knowing the standard Kegels helps you strengthen your pelvic floor already. And learning the standard can help you find the correct muscles and become familiar with how to control them.
4
I can't seem to identify the right muscles, any advice? 
It's okay to take breaks or ultimately stop when the exercise is not working for you. You may also find it helpful to speak with your doctor or a qualified fitness instructor about how to master the technique.
5
How long do I wait until I get my desired results?
You may not find reverse Kegels easy to do in the beginning. They become more natural with time and practice. The amount of time needed to see results varies for different people. It may take a few weeks or months before you see results. Moreover, it's important to have patience and be consistent with your routine. You may also wish to incorporate other pelvic floor exercises.
Takeaway
So, are reverse kegel exercises that necessary? That depends on what your goal is when you do it. And overall, reverse kegels are great for men and women who want to strengthen and relax their pelvic floors if done right. It's also the perfect exercise for women who have gone through childbirth and want to relax the tension in their pelvic muscles. 
So for more exercise guides and articles on sexual health, click here. And if you also have specific questions about sexual health, you can send us a message to Dr. Sex— she'll be happy to guide you out.