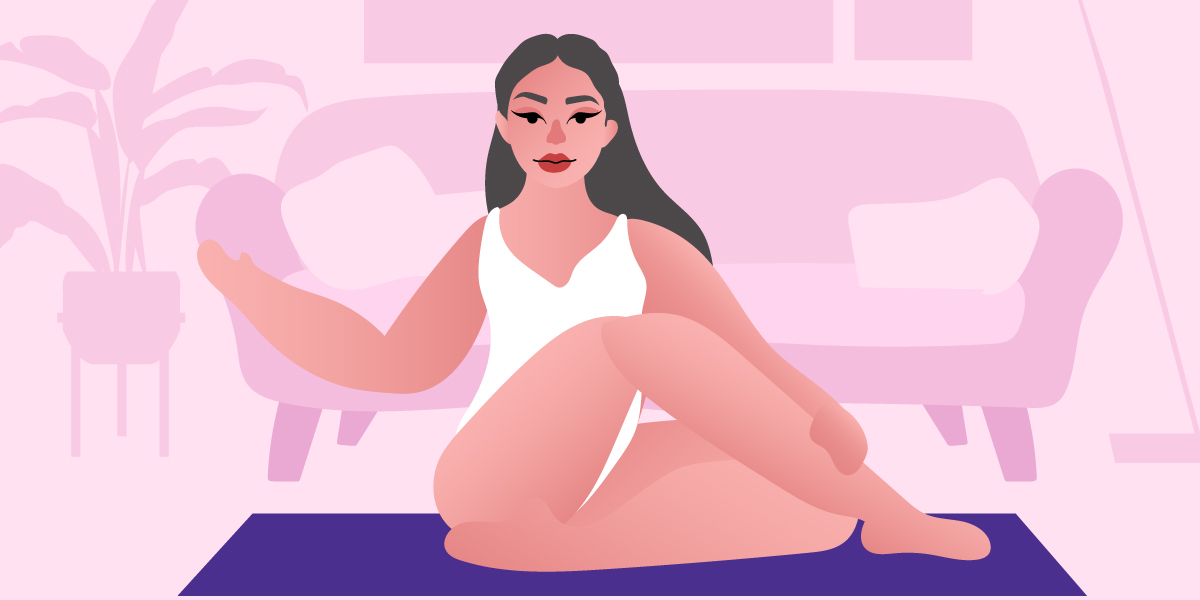 This reverse Kegels exercises article is meant to be a source of valuable information for the reader; however, it is not a substitute for direct expert assistance. Seek help from a physical therapist or related medical professional for more information about this practice.
If you've been checking out sexual wellness resources, you probably heard about Kegel exercises. Studies and testimonials have proven that it could strengthen the pelvic floor, leading to better orgasms and less risk to pelvic floor issues such as urinary incontinence.
But did you know that there's an opposite version of this practice? Reverse Kegels are designed to relax your pelvic floor, which can benefit your pelvic floor muscles and overall reproductive health. We will discuss reverse Kegels, from benefits to tips when doing it for this guide.
What Are Reverse Kegels?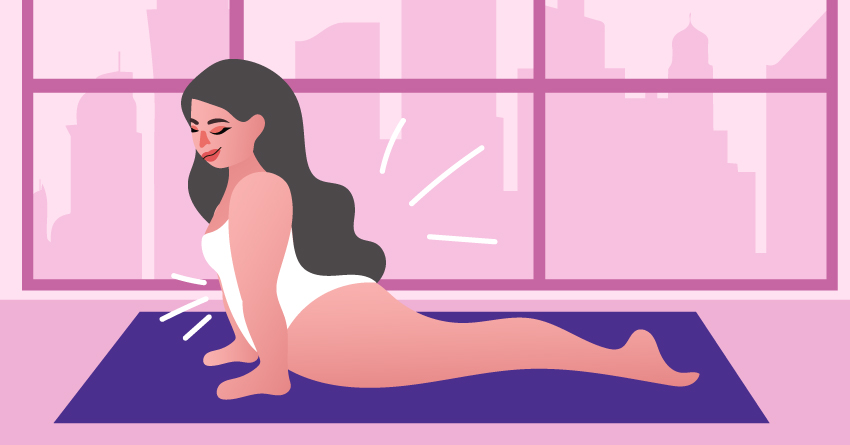 Kegels are more of squeezing the pelvic floor to strengthen it. Meanwhile, reverse Kegels aims to relax and stretch the pelvic muscles. This exercise can also work for both men and women. When done correctly, this procedure can relieve pelvic pain and tension and even has the promise of increased flexibility.
Benefits of Reverse Kegels 
This practice may not be as popular as standard Kegels, but reverse Kegels are as beneficial as the traditional Kegel exercises. Below are some of the benefits you can get from adding this to your wellness routine.
1

It minimizes tension in the pelvic floor muscles.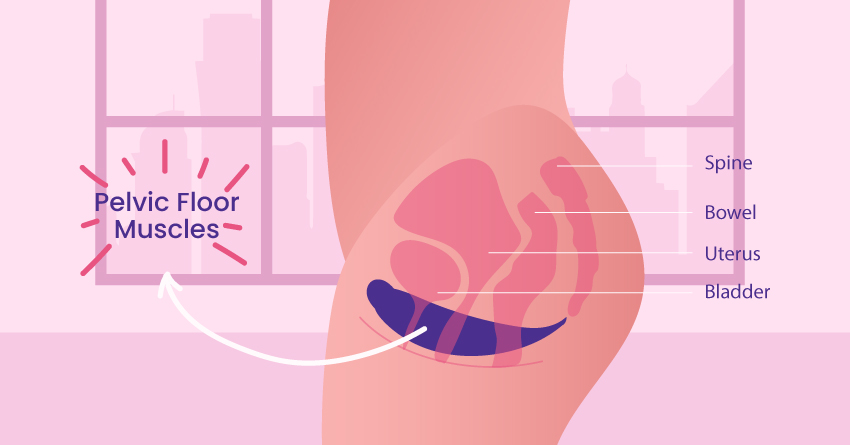 One of the benefits of this practice is that it eases tension on your pelvic floor. This is especially helpful for pregnant women as learning to relax your pelvic floor can aid you in childbirth. And even if you're not expecting, reverse Kegels can still help you have better control over your pelvic muscles.
2
It can help increase men's control over their penile muscles.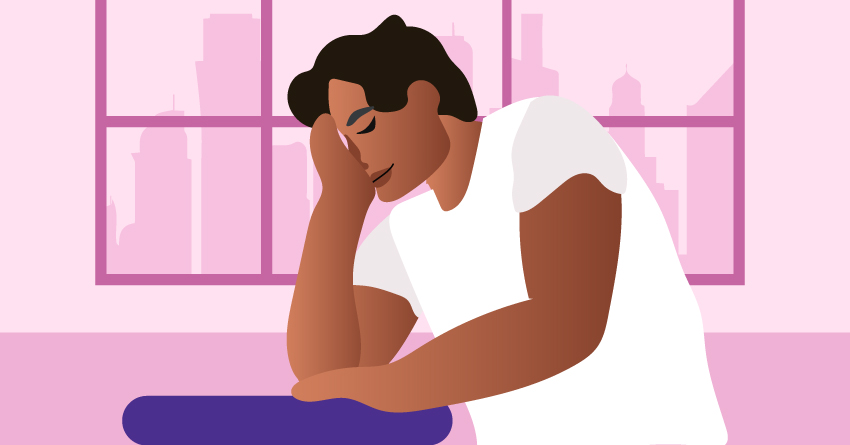 Did you know that reverse Kegels can help men with erectile dysfunction or premature ejaculation? Doing reverse Kegels regularly can improve one's control over their penile muscle, resulting in more sexual strength and stamina.
3
It helps you improve your urine storage.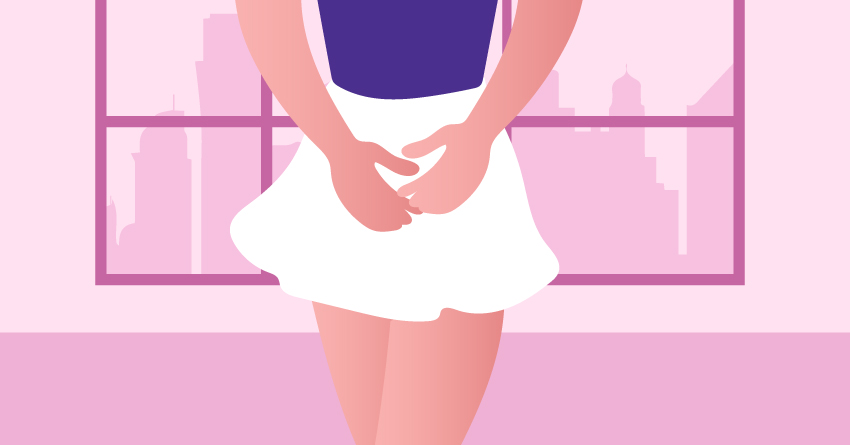 Like standard Kegels, reverse Kegels can also help maintain anatomic support of the pelvic floor organs, which minimizes the risk of urinary incontinence.
4
It also helps with stool elimination.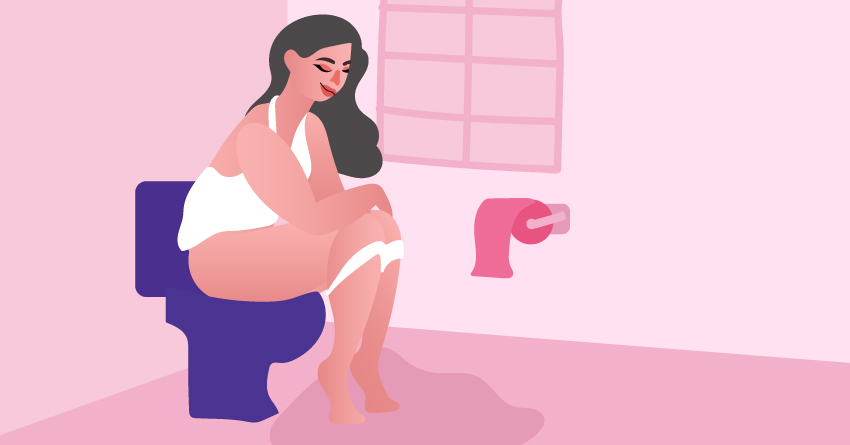 Do you have some issues with urinating and defecation? Reverse Kegel exercises can help you with that. Keeping your pelvic floor muscles relaxed ensures that your organs would function normally.
5
Ultimately, reverse Kegels help enhance the wellbeing of your pelvic floor.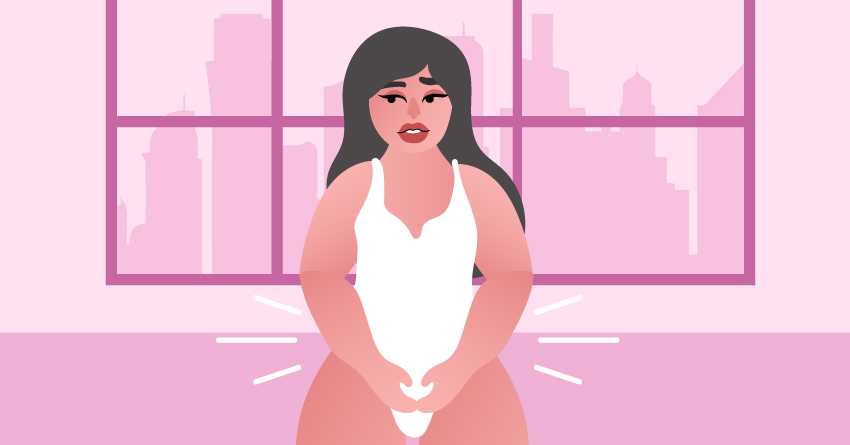 Reverse Kegels not only relax your pelvic floor muscles but also strengthen them. This exercise minimizes the risk of pelvic health issues, such as pelvic organ prolapse (organs falling out of the pelvic floor), pelvic tension, lower-back strength, hip stability, and muscular imbalance.
How To Do Reverse Kegels
What's great about reverse Kegels is that you don't need any equipment to do them! Find out how you can try this exercise by reading our list below.
1
It's helpful to master the standard Kegels first.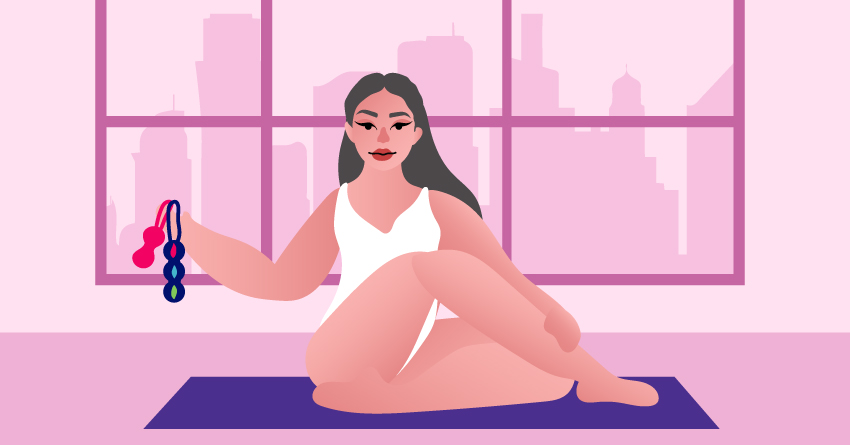 Before going for reverse Kegels, it's best to learn the standard Kegels. It'll help you find the right muscles and familiarize yourself with the overall exercise. Below are the basics steps on doing Kegels.
Standard Kegels For Women
To locate your pelvic floor muscles, try this simple task. While urinating, stop the urine mid-flow. The squeezing action to stop the flow is what Kegels is. Do this activity for once only; it's not recommended to squeeze your pelvic floor while peeing.
Once you've figured out how Kegels for women work, you can now do the actual exercise. Lie on your back or sit down comfortably on a couch. Tighten your pelvic floor muscles, hold it for 5 seconds, then relax it for 5 seconds. Do this five times in a row and finish at least three sets of Kegels in a day. Once you're fully familiar with it, proceed to have longer sets and more repetitions. Use Kegel or ben wa balls if needed; they're weighted silicone balls inserted in the vagina to aid Kegels.
Standard Kegels for Men
Same with Kegels for women, the best way to do Kegels is by urinating and stopping the urine flow in the middle of it. Remember that the body parts surrounding it, such as the abdominal muscles, back, and buttocks, shouldn't be tightening. This means you're squeezing too hard.
Once you're familiar with Kegels, you can also start doing them in sets. Same with women, we recommend starting with 5 repetitions (hold and release every five seconds) and 3 sets per day. Unlike women, there are no devices for Kegel exercises for men yet. Just increase the duration and daily sets every now and then.
2
Relax and get comfortable.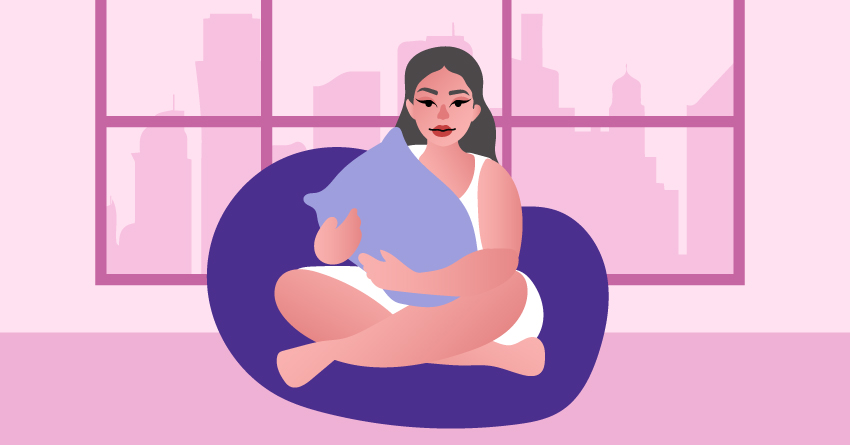 Before doing this exercise, make sure to visit to the bathroom to empty your bladder and bowels. Reverse Kegels could cause bowel movements or urination; avoid messy accidents by going to the bathroom first.
3
Sit in a relaxed position.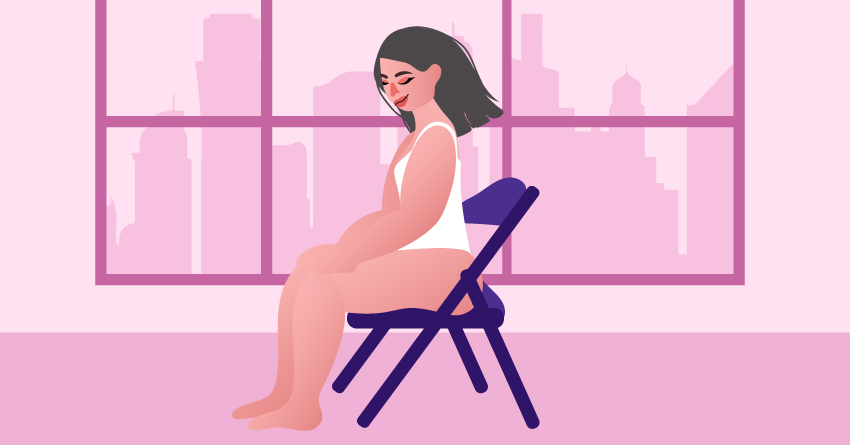 Once you're done urinating or defecating, you can begin the exercise. You can perform reverse Kegels in any position, such as lying at your back or sitting in a chair. As long as you're relaxed, you can proceed with the said exercise.
4
Get focused on one focal point or close your eyes.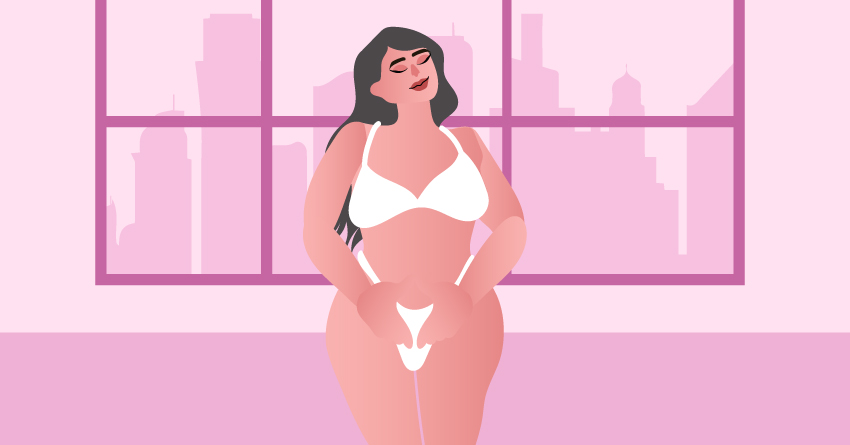 It's up to you if you're comfortable with it, but you can close your eyes to help you concentrate on locating your pelvic floor muscles. You can also stare at a focal point, an item in your space that could help you focus, such as a specific painting in your room or the hanging clock. Again, this step is optional; if you can focus without the help of a focal point or closing your eyes, there is no need to do it.
5
Take belly breaths.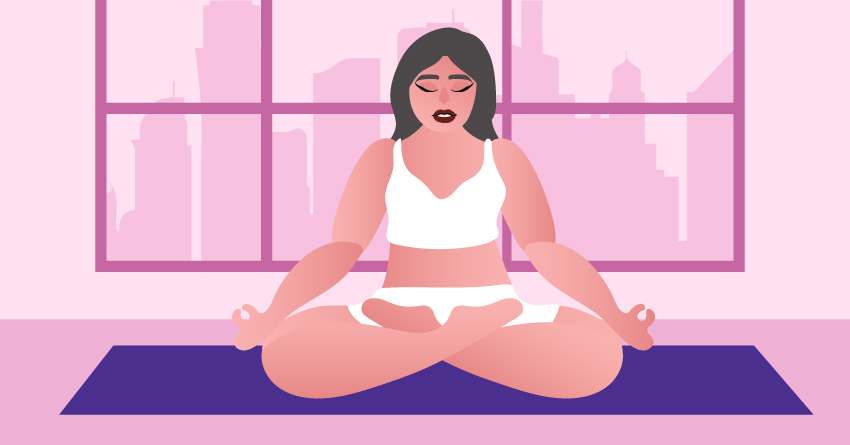 To help you get in a relaxed state, learn to do belly breaths. This means that your inhaling movement should be in your stomach and not your chest. Knowing the proper way of breathing when doing reverse Kegels will ease the activity and get you the optimum health benefits of this exercise.
6
Contract your pelvic floor muscles enough to identify and relax them.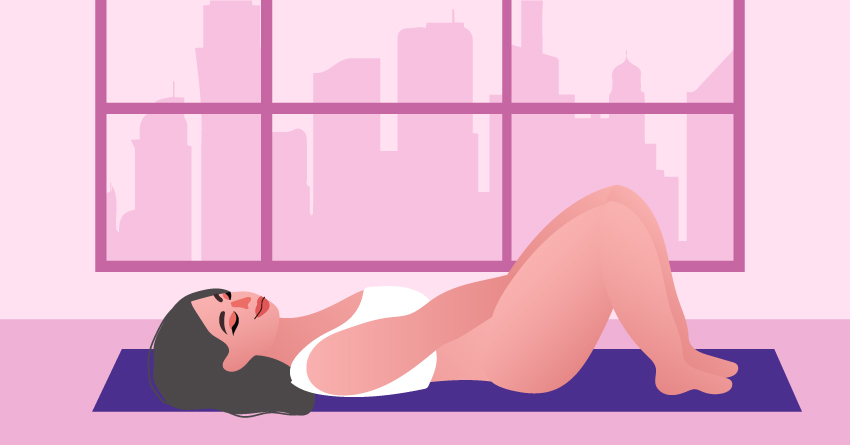 If you didn't try doing the standard Kegels and have difficulty identifying the pelvic floor, here's what you should do: Imagine that you're peeing and you want to stop peeing mid-flow. Feel that subtle squeezing effect? The muscles you're contracting are your pelvic floor muscles.
7
​​Release your pelvic floor and let it drop.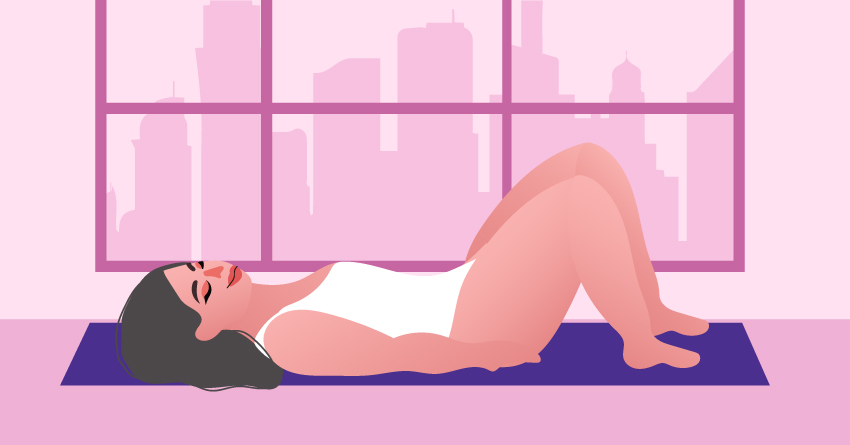 After identifying your pelvic floor, it's time to do reverse Kegels. After a few seconds of subtly squeezing them, gently release the pelvic floor muscles, then inhale. 
It should feel like your pelvic floor is moving downwards. Make sure to let it go completely; the sensation is similar when peeing and pooping, so you should feel relaxed when doing reverse Kegels.
8
Keep a count when releasing your muscles.
When doing reverse Kegels, you should feel your pubic bone and tailbone have a stretch-like sensation. You should also feel your genitals moving downwards if you're doing this exercise properly. It's up to you how long or how many sets you would do for a single session. But if it's your first time, it's better to count to 5 when relaxing your pelvic floor, then gradually work to relax them for up to 15 seconds.
9
Lift your hips.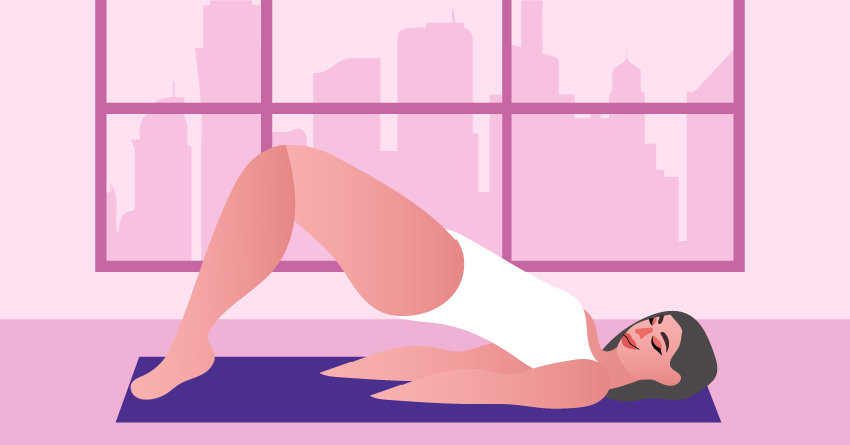 If you want to intensify the stretch level when doing this exercise, we recommend doing reverse Kegels while lying down and lifting your hips. This deepens the stretch and lengthens your pelvic floor even more. Take note, though, you shouldn't be tilting your hips but just slightly lifting them off the ground.
10
Do the exercise 10 times for three sets daily for great results.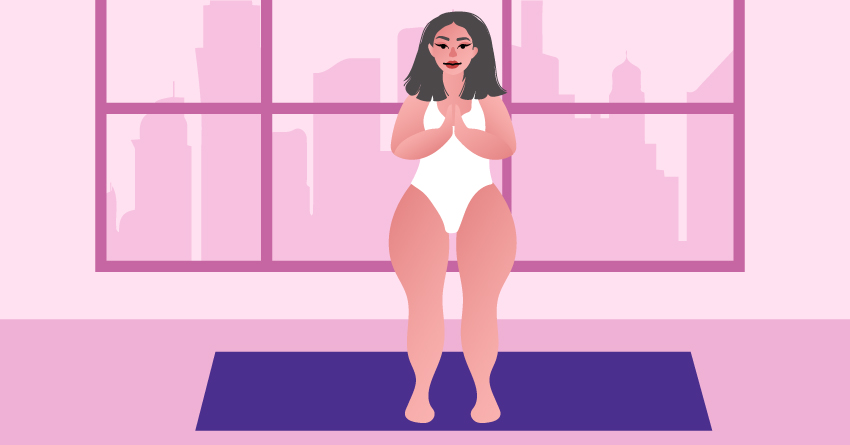 To get the optimal benefits of reverse Kegel exercises, practice them daily. Start with 3 sets of 10 repetitions per day. Then once you're ready, add more reps per set. Remember that you don't have to re-identify your pelvic floor muscles every session. Just go directly to relaxing your pelvic floor if you're already familiar with the muscles.
Reverse Kegel Exercises For Women
You've mastered the standard Kegels and identified the muscles needed for this exercise. You're probably curious about its different variations. Here are reverse kegel exercises ladies can try at home:
1
Diaphragmatic breathing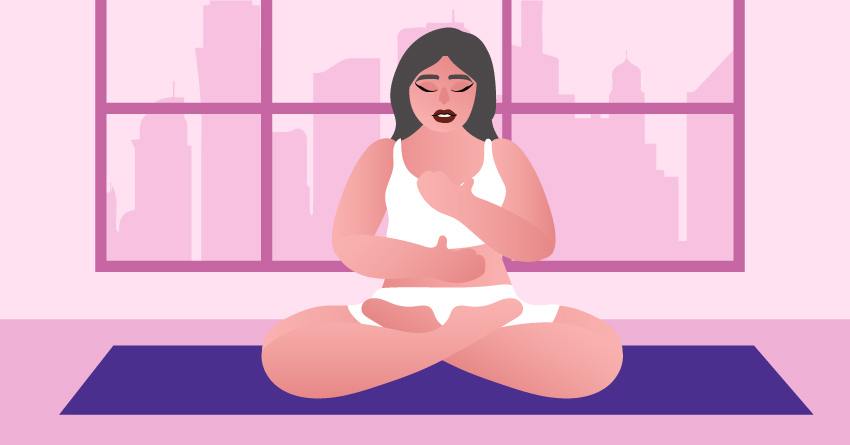 The first reverse Kegels variation on this list is the Diaphragmatic breathing, on which the diaphragm is working with the pelvic muscles, resulting in pelvic floor muscle relaxation. To do this, place your hand on your chest and the other hand below your rib cage. Breathe in deeply in the count of three, then exhale to the count of four. We suggest doing this breathing exercise for 5 to 10 minutes per day.
2
Child's pose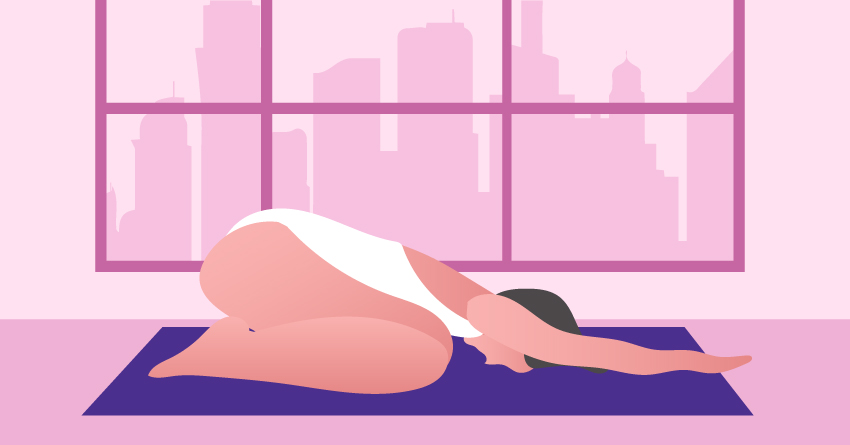 For this variation, you'll be doing the classic yoga pose. Start by being on your knees. Your arms are stretched out, and your hand is touching the mat. Spread the knees apart while still keeping the big toes on touching. After that, bow forward, shifting the torso downward. Keep your arms stretched out in front of you, fingers stretching away from your body.
3
Adductor stretching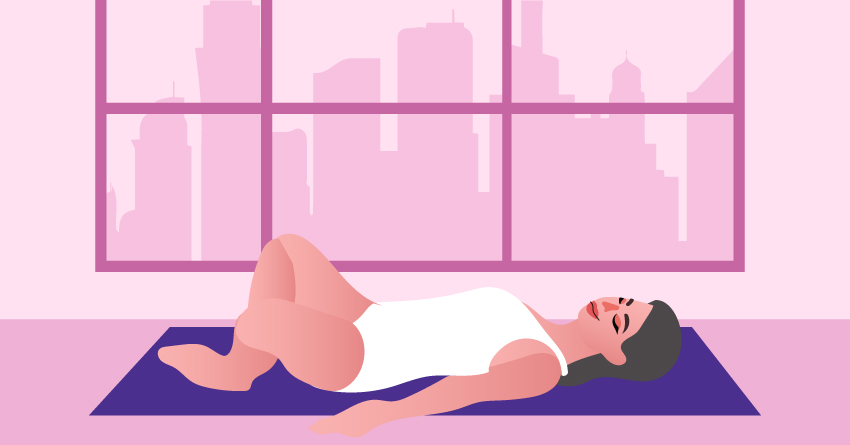 For this reverse Kegels variation, lie on your back while putting the soles of your feet together. Once positioned, you can start relaxing your pelvic floor. For better support, you can put pillows underneath your knees.
4
Happy baby pose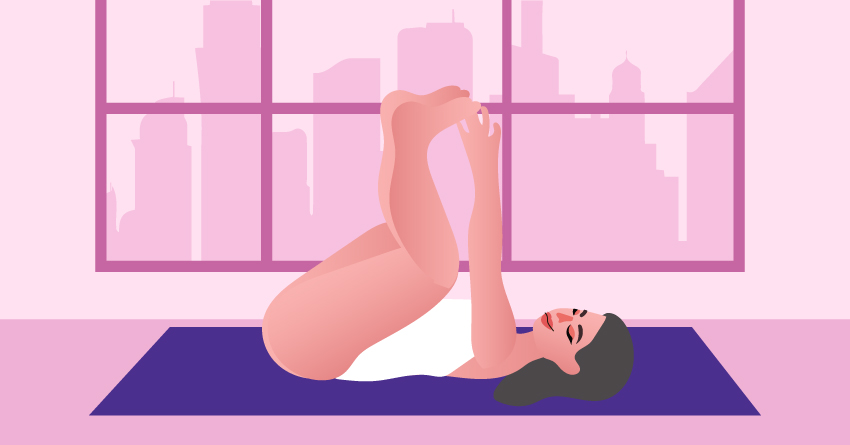 Here's another yoga-inspired variation on the list. Start by lying on your back and lifting your legs for this one. The knees should be slightly bent. Then, open your knees wider than your chest and bring them toward your armpits. While doing so, hold your legs behind the knees or at the ankles. Hold this position or make a gentle rocking motion. Once positioned, you can proceed with doing the exercise.
Reverse Kegel Exercises For Men
Of course, we could not forget to provide exercises for our male readers. We recommend these reverse kegel exercises: 
1
Move the pelvic floor muscles.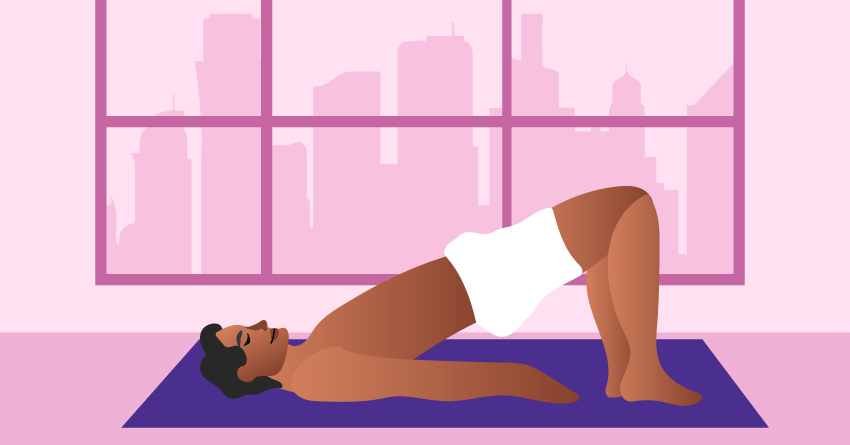 Get into a comfortable position, then slowly lift your testicles toward your body. Lifting them tightens your pelvic muscles and is what happens during the standard Kegels. After that, relax your pelvic floor muscles and let your testicles hang loose.
2
One-minute exercise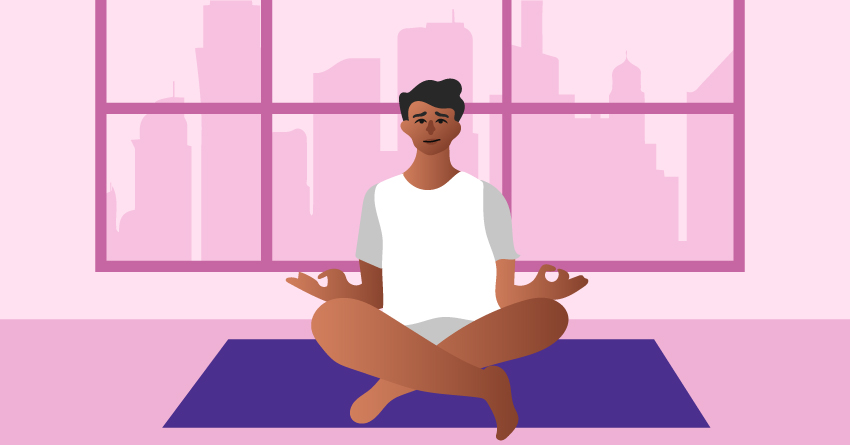 For this variation, you'll need to sit down. Rest your feet on the floor and your legs uncrossed. Then, keep your mind and body relaxed; do breathing techniques if needed. Slacken your jaw and let your belly and thigh muscles relax. You can then proceed with your reverse Kegels.
Reverse Kegel Essentials
You've learned the reverse Kegel exercises and you're ready to actually try them out. But before you do so, we recommend these essentials. So this list comprises mostly of Kegel balls. Medical professionals and researchers have found the numerous benefits that a woman can get from using kegel balls such as improving one's vaginal health. Ben wa balls or Kegel balls are also helpful in developing pelvic strength.
Reverse Kegels: Frequently Asked Questions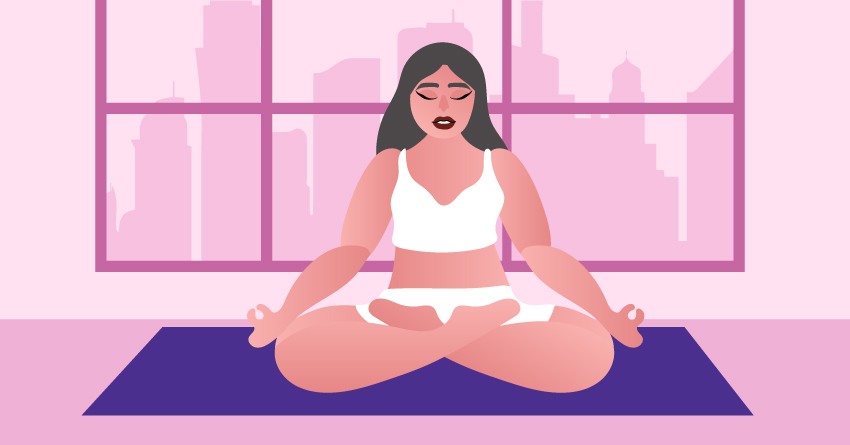 As you've learned the basics of Kegel exercises, we can sense your curiosity to try this exercise out for yourself. But if you still have more queries about this type of exercise, we've answered some of the frequently asked questions about reverse kegel exercises:
1

Is it safe to do reverse Kegels?
Yes! It's completely safe, as long as you're doing it properly. Make sure to read other sources or video guides before doing this exercise.
2
How often do I need to do reverse Kegel exercises?
It depends on you, but just like other forms of exercise, it's essential to not overdo it in the first few sessions. Start with three sets of reverse Kegels per day, 10 repetitions each. Once you're more used to the exercise, increase the repetitions or increase the duration or hold-and-release action.
3
Is it really important to master standard Kegels first?
By learning the standard Kegels, you'll be able to locate your pelvic floor muscles a lot easier than when you have no idea how Kegel exercises work.
4
I can't seem to identify the right muscles, any advice? 
If you've been doing the hold-the-pee method and you still couldn't feel the contracted muscles, it's okay to do it a couple of times (but don't overdo it). It's also best to consult your healthcare provider if you still have challenges locating your pelvic floor muscles.
5
How long do I wait until I get my desired results?
Remember that results would be noticeable after a few months of regular reverse Kegels sessions. Yes, it may take a long time, but it'll be worth it as it poses long-term health benefits. Moreover, it's important to have patience and be consistent with your routine.
Takeaway
Overall, reverse kegels are great for men and women who want to strengthen and relax their pelvic floors. It's This exercise can also work for women who just gave birth and wanted to relax their pelvic floor. 
For more sexual wellness guides and articles on sexual health, click here. And if you also have specific questions about sexual health, you can send us a message to Dr. Sex— she'll be happy to guide you out.