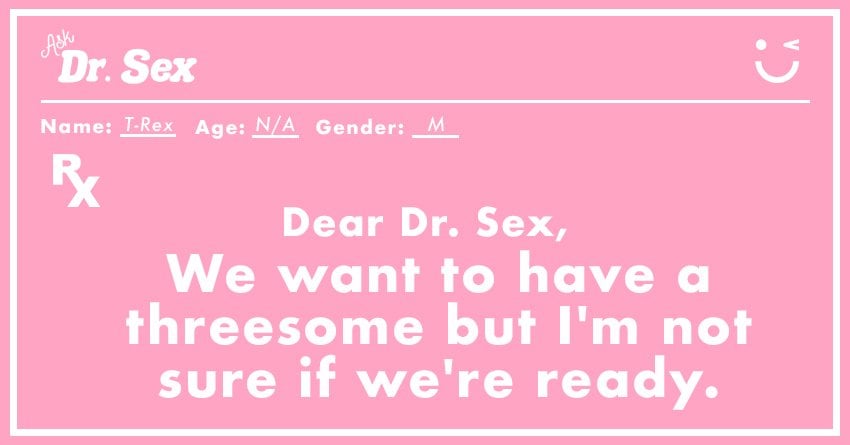 Dear Dr. Sex,
I think most guys would agree with me if they confess that threesomes are one of their bedroom fantasies. And for most of my life, I've thought that's all what it will ever be — a fantasy. That was until my current GF came along. She's bi, and she's shown interest in pursuing a threesome (which surprised me tbh.) Now, I'm nervous. We've only been together for three months. And I know it's always been my fantasy, but I really don't want to mess up our relationship. I love this girl, and I don't want to lose her. We want to have a threesome, but I'm not sure if we're ready. How do I know if we're good to go? I really just want to be sure that we're going to be fine. Hope you can help. Thanks.
Yours,
T-Rex
Dear T-Rex,
Having a threesome can indeed be tricky. On one hand, it is an exciting way to spice things up in the bedroom for a couple. On the other hand, the arrangement can backfire if you're not ready. To help you out, here's what I think you should reflect on and assess first.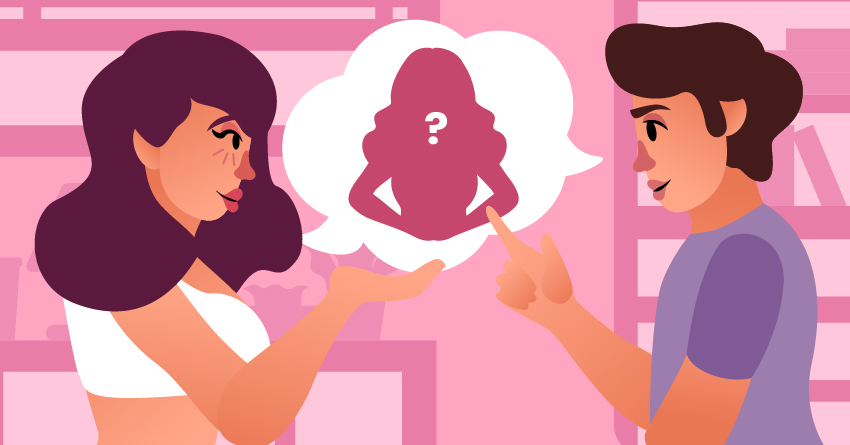 First, you have to make sure that you're both on the same page. The desire must be mutual. No one is forcing anyone. Like any other sexual relations, consent, consent, consent is important. You have to make sure that you're both entering this arrangement, wholeheartedly without any pressure or guilt trip from anyone. If anyone of you is not 100% on board, you should reconsider the whole thing.
Second, why do you want to do it? If you're doing it for the sake of your partner. Then don't. You have to identify your motivation to approach it the right way. Is it a way for you to explore your boundaries as a couple? Is it to make your bedroom play more fun? Have a clear understanding of what you want to get out of it to enhance the experience. If you're not really sure what you want out of it, then discuss it first.
Lastly, you should be having a threesome because your relationship is good and not because it's in a rocky stage. A threesome won't fix your couple problems, so it's better to rethink it if you're doing it in the hopes of making things better for the two of you. If your relationship isn't in good shape, don't expect adding a third person to put you on better footing.
I hope that helps, T-Rex. For more details, you can also check out this article: Is your relationship ready for a threesome?
Yours,
Dr. Sex