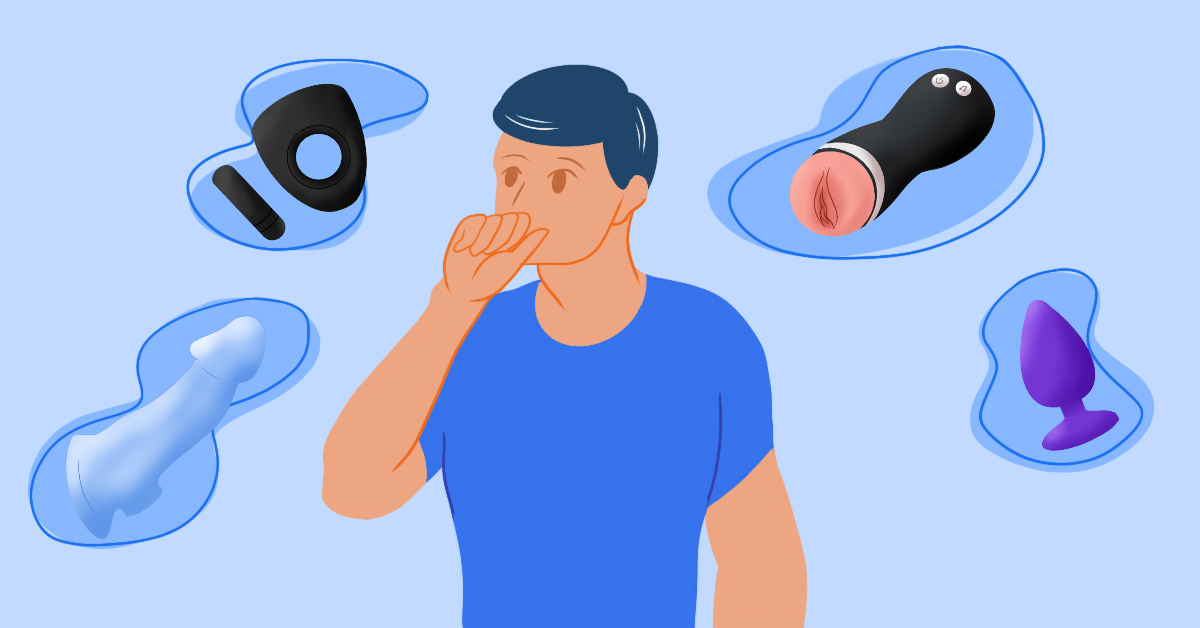 So you're a guy who wants to try out sex toys as a beginner? Nice. We're happy to be of service!
But first of all, there seems to be a common misconception that love toys are only built for women. Whoever spread that fake news must be angry at the world because that's one harmful piece of misinformation. Just imagine all the men out there who are missing out on all the fun because they've been led to believe that lie. Once and for all, before we proceed from here, let's get one thing straight. Sex toys are for everyone. They don't judge and certainly don't discriminate.
With that said, we want all of you guys to know that we haven't forgotten about you. We exist to please. That's why we always take into consideration which toys can help spice up the bedroom for all sexes, even if you're just a beginner. Our collection of sex toys is diverse. We don't only have toys for women. We also got some pretty cool toys for all the adventurous boys like you!

Addressing the elephant in the room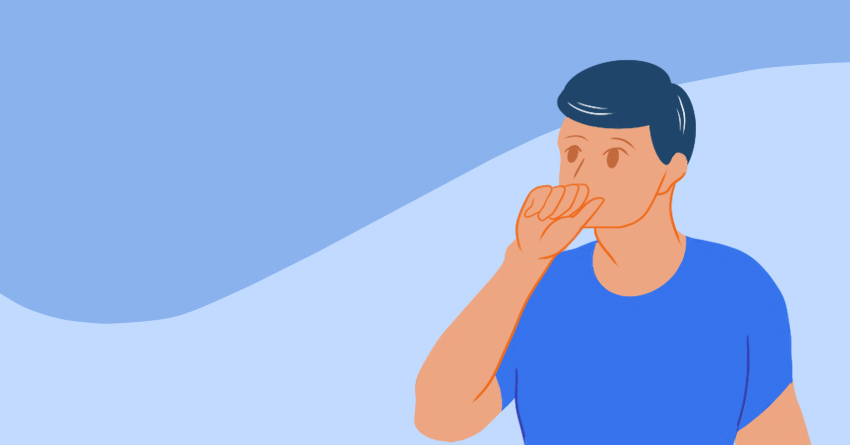 If you've never used love toys before, you probably have a few worries. That's understandable, so we want to address these concerns of yours before we move on. Among the many issues that love toys have is that they're supposedly built to replace a man's role in the bedroom. That is nothing but complete bullshit.
Love toys can NEVER take your place. They can't compare to your caresses, your heat, and your entire being. Sex toys are just there to enhance your sexual experience with your partner.
Another issue we have to talk about is that sex toys are just for sad, miserable, perverted low lives who just can't seem to find a willing partner in bed. Again, that's so far away from the truth. If anything, single men and women use love toys because handling your own orgasm gives you a sense of empowerment. Self-love and self-care, in all forms, is never sad and perverted! Remember that.
Okaaaayy, so now that we're done preaching the good word. Who's excited to hear about the best sex toys for male beginners? We know you can't wait to test out these love toys and do the jiggy in the bedroom. So let's get on with it then.
The love toys for masturbation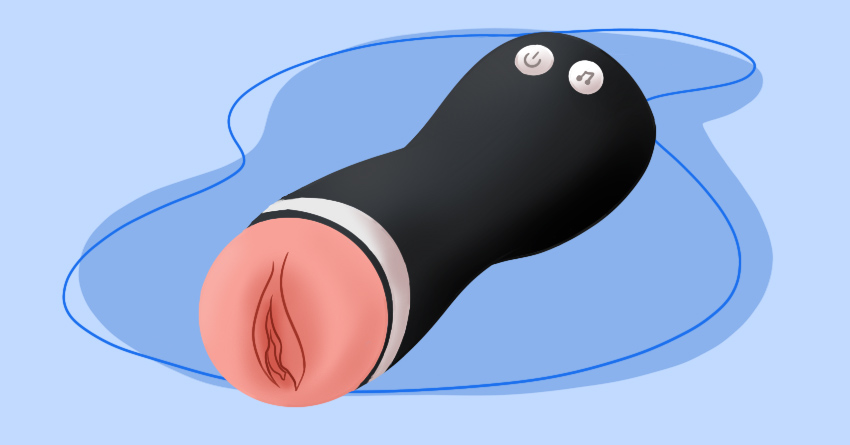 Who doesn't love jacking off? Whether you do it once a day in the showers or once a week during Sundays, masturbating in itself is a lot of fun and also a form of self-care. Now, picture this. What if we tell you there's a love toy that can enhance your solo masturbations? Not only does it give your hand a break, but it also makes you feel like you're inside a real vagina? Curious? Check out these masturbators we have for you.
Get ready for the Hedy! This egg-shaped masturbator comes in three pastel colors, each with its own texture. Blue is for the "real deal" vaginal structure feel. White is for some Vanilla love. It has many many soft nodes that offer some sweet surprises and remind you of your first time. And Pink is for the "blow job" feel. It has a circular rim structure that creates a "sucking" sensation, which mimics the feeling of mindblowing oral sex. It's perfect for male beginners in sex toys. It's easy-to-use, and it comes with lube already. You don't have to figure out which lube to use anymore. You can use it for five to ten times. So, if you're just getting started in the sex toy scene, you can figure out which way to go from the different kinds of Svakom Hedy Masturbators.
Pink, supple and soft. There's nothing quite as sexy as the Pink Pussy Fleshlight. It has a flesh-like vagina that you can conveniently use to pump your penis whenever you want to play.
If you've been looking for the perfect masturbator for years, the end is here. Reach the climax you deserve with the Farm Girl Masturbator. You are the Alpha male, and with the Farmgirl masturbator, you are complete. Take control of your own pleasure. Your journey towards a mindblowing orgasm is literally right in your hands with this toy. It has a soft and supple opening that feels so damn good as you thrust in and out. It also has a recorded human voice that whispers naughty things to you as you pleasure yourself. Choose from its seven different speed and rotation and thrust your way to paradise.
For harder erections
Having trouble getting an erection? Want a bigger schlong during sex? Or are you generally just interested in mixing things up in the bedroom? Whichever it is that you need help with, we know just the sex toys that can save the day for a beginner like you. With the Penis Pump, you can give your favorite organ the work out it needs. It's a device that's used for increasing the size of your penis temporarily. So how does it work? It creates a vacuum that pulls and tugs on the tissues found in your penis. It draws the blood flow and makes your penis larger and thicker.
Be crystal clear with how you like it, dear. With the Robust Penis Sleeve, get bigger without having to take any pills or potions. It's a transparent penis sleeve that's elastic and with realistic-looking veins for texture. You will just insert your penis inside it and voila! You're instantly a bigger and better version of your old self! It's flexible enough to fit most penis sizes, so you don't have to worry about it not fitting you. Plus, it has ridges surrounding it so you can give your partner extra pleasure as you're thrusting it real good inside of her.
Get a gentleman that's also a bad boy inside like you. Grab and pump your way into a bigger and harder dick for sex with the Rockhard Penis Pump. As they say, don't work hard; work smart! In just a few pumps, you can now increase your penis size and have longer erections. So if you're a male beginner in sex toys, this will be very easy for you.
For stronger orgasms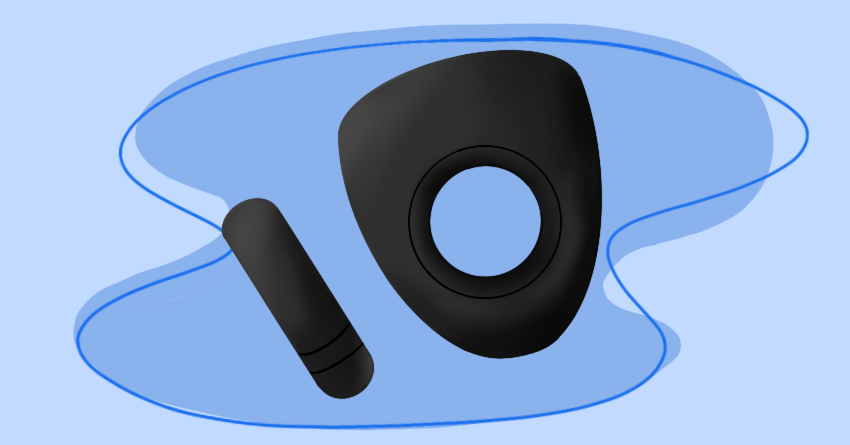 Want stronger orgasms in bed? As a beginner in sex toys, you have to try cock rings. Just as its name suggests, they're rings you wear on your penis. They're convenient love toys that are used to restrict blood flow out of the penis. Having it snugly fit around you, it creates a feeling of tightness and pressure on your veins. You're going to enjoy a hard and thick rod and a surmountable amount of pleasurable feelings. And the best part? If you're using it with a partner, it also offers clitoral stimulation, so it's not just you who's having fun but also your partner!
Before you can change the world, change your life with the Impact Cock Ring. Achieve climax together with your partner and create an impact on your sex life with this toy. Send good vibes not only to your penis but to your partner's vagina as well during penetration. It's flexible, and it easily wraps around the shaft of any penis. Despite the stretchable material, it's firm, and this helps constricts blood flow to make you last longer in bed.
For some fun butt stuff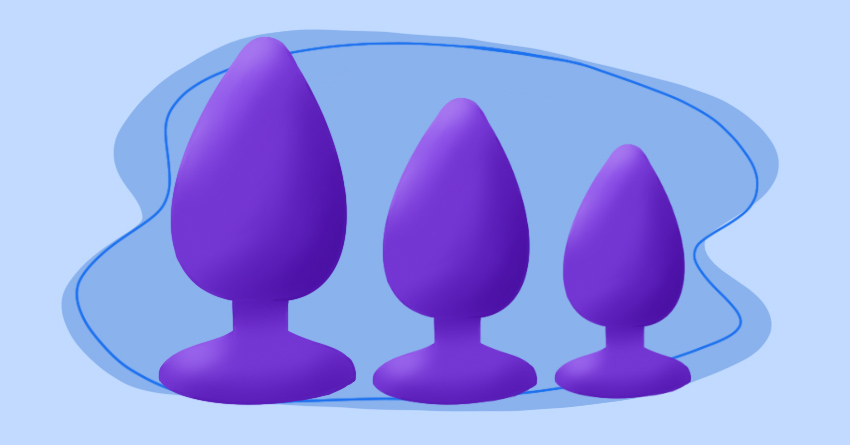 You might be a beginner in sex toys, but you might be interested in some backdoor fun! Now that anal play is losing its bad rep, it's the perfectly good time to explore what's in store for you in your backyard. It's one of the best orgasms you're ever going to feel. Which isn't surprising at all, since your pleasure spots—the prostate—is found a few inches above your anus. By using anal toys, you can easily reach those hard to reach pleasure spots for an exciting twist in your sexual playtime.
Don't be afraid. Unleash the beast! With the Scorpion Prostate Massager, your penis will be wrapped around in its pleasurable sensation. It does not only fit your penis comfortably for you to get stronger erections. It stimulates your prostate for you to achieve out-of-this-world orgasms. It's a toy that exudes balance in power and pleasure. It offers you dual pleasure. Twice the stimulation, twice the fun! Choose from its seven different frequency vibrations and enjoy your ride to the promised land. Plus, its long battery life is guaranteed to make you reach your climax in one session. Make the most out of your session with the Scorpion Prostate Massager.
Don't gamble with your pleasure. Win the bet with the Queen of Spades Anal Plug. Don't just stick to the boring, plain anal plugs. Get extra fancy and stick this fancy, bejeweled anal plugs in your butt. It has beautiful crystal gems on its bottom and a soft silicone body. Get the royalty treatment you deserve! Plus, if you're only starting out with anal play, you need to use anal training kits to slowly prepare you to get used to the sensation. The Queen of Spades can be your best bets as they're one of the best training kits for anal play for beginners in sex toys like you. They have three varying sizes to choose from so you can gradually but surely ease your way into the joys of backdoor fun.
Bang yourself senseless with the Shotgun Steel Anal Bead. It's all you need to trigger fun and pleasure in your backdoor activities. It's available in 5 different colors—black, purple, light green, blue, and pink. Plus, with its vibrating feature, you're getting the most of your anal stimulation!  Push it and pull it. Whatever you do, it's guaranteed to deliver pleasure with its four nodules and silicone material. This love toy is guaranteed to feel smooth and gentle on your skin, but still firm enough to reach your deep anal nerve endings. Savor the tingling good vibes and have fun in your anal play!
That's plenty of love toys for you to choose from! They're the best beginner sex toys for males, and you need to try them right away. We can't wait for you to do the jiggy in bed while playing with these toys. It's going to be a life-changing event for you! You're welcome!