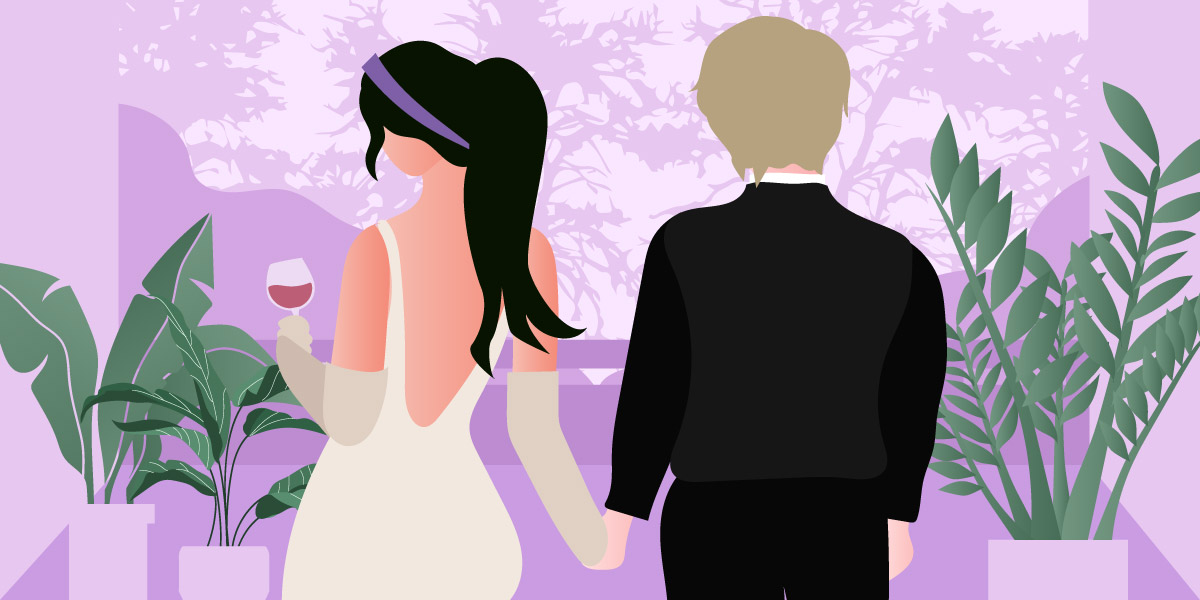 Oh, weddings. There's nothing more heart-fluttering than saying your vows to your lover in front of your close companions, sealing with a kiss after promising "I do" forever and always. That's cute, don't get us wrong. But let's be real – wedding night is its pinnacle.
Whether you take each other in the bedroom rough and quick or intend to slow it down and sweeten it up, the point of wedding night sex is to proclaim your deepest affections towards each other. Body language speaks louder than words, after all. And baby, we got wedding night tips and positions you'll want to venture through all night long with your lover.
Wedding Night Tips to Remember
Before getting your grind on for your heated evening ahead, take a glimpse of our important wedding night tips to have a fun one ahead.
1
Discard your clothes safely.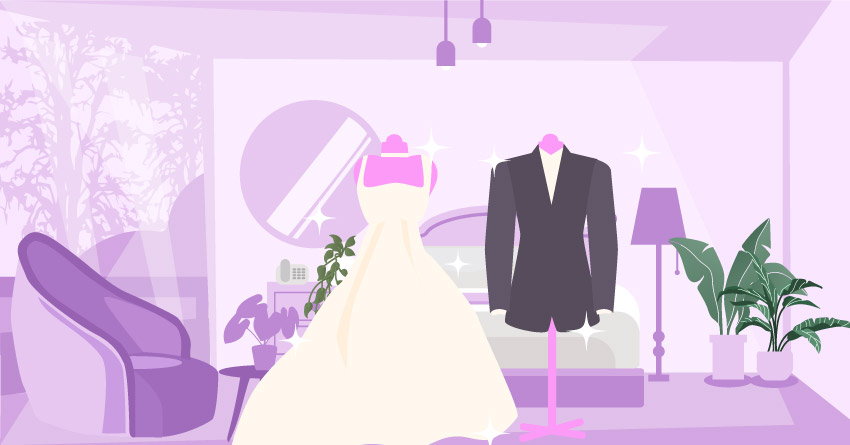 Okay, we get it. After sharing such a monumental evening with your loved ones, you and your partner will be so hands-on with each other. So ready to tear your clothes apart and devour each other, those temptations dominate your mind. However, throw them somewhere that won't ruin the paths to wherever you want to do it.
Whether in the bedroom, bathroom, window, kitchen counter, couch, or wherever else, safety is always first before having sex. Plus, your outfits are expensive, so don't put them to waste! Rips, scratches, and other possible damages, avoid them by compiling your clothes somewhere that won't hurt anyone.
2

Be wary of any neighbors nearby.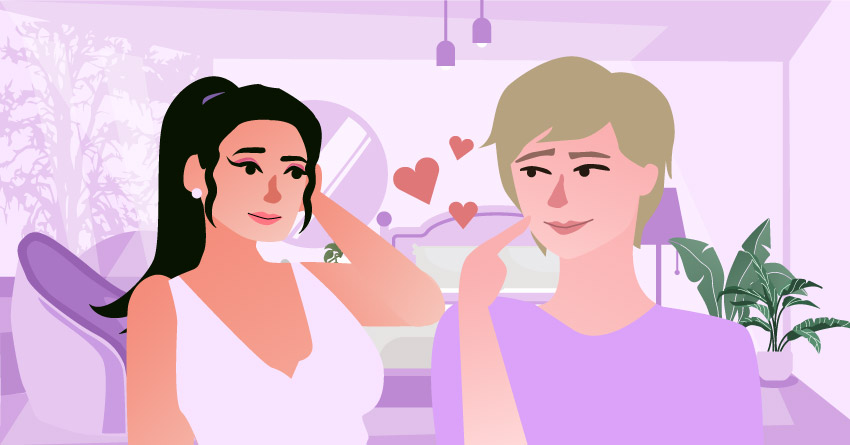 It's a given that you'll be screaming and moaning when getting those o's on your wedding night. But don't forget that you may have neighbors who are on vacation like you two. It's quite rude to ruin their stay, so hush it down if your lodging isn't fully private. No one wants to hear you mess around like rabbits.
3

Avidly set the mood.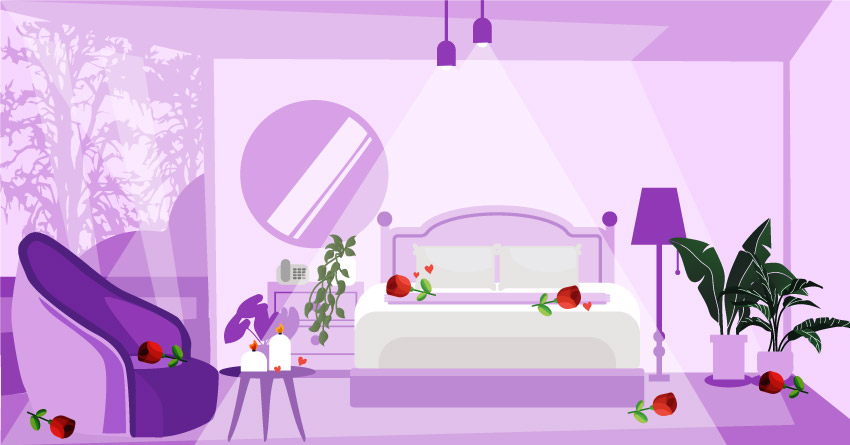 If you aren't intoxicated from the reception yet, use your sobriety to bring your lodging a more romantic aura. If the staff of your lodging place didn't do so, then set it up in a way only you and your partner would love. From lighting, music, usage of scents (candles, fragrances, etc.), or perhaps making a trail of petals to your bedroom, don't let your impatience for each other take over.
These little details make everything more intimate, and that's the whole purpose of your wedding night. Make it a night you'll never forget.
4

Take your time.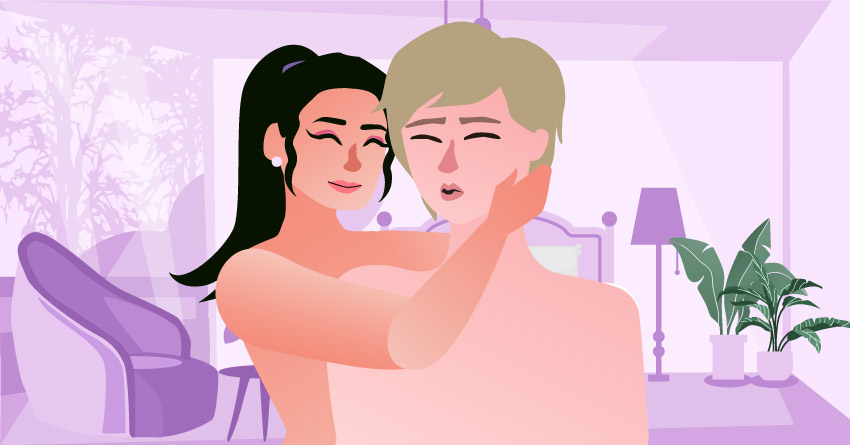 As mentioned earlier, impatience isn't invited to your wedding night. Nothing good comes from rushing things and getting fvcked right away. If you love each other, you'll wait it out. Maximize the foreplay, kissing as soon as you enter your lodging. Not yet to the bedroom, but maybe against the wall or countertop. Then slowly undress each other as you continue touching each other. Only remove your undergarments once you reach the bedroom, and pleasure each other orally before the actual deed.
You have the entire night to profess your love, so don't rush and be present. Especially if it's your first time to do the deed, absorb into the moment and be gentle with each other.
5

Use toys!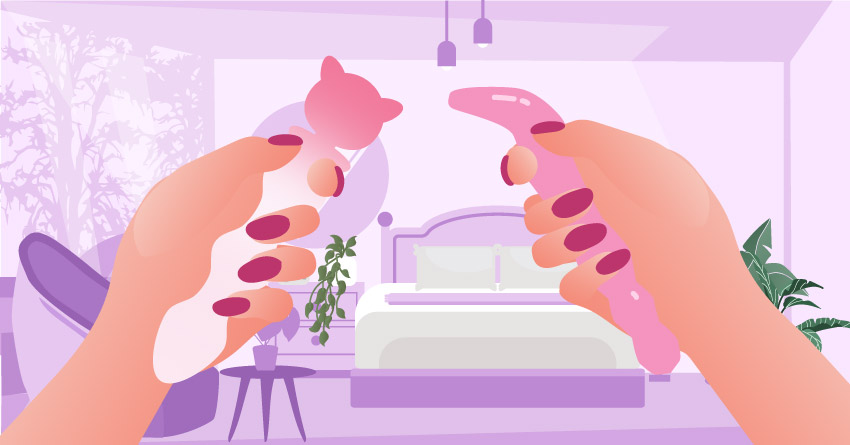 Spice up your intimate wedding night by utilizing various sex toys in between sessions. Sure, skin-to-skin contact with each other is already heated. But toys make great companions in achieving many o's. Plus, it gives more of a challenge to both of you in the bedroom. And there's no fun in giving up so easily, right?
6

Wear undergarments that make you feel sexy.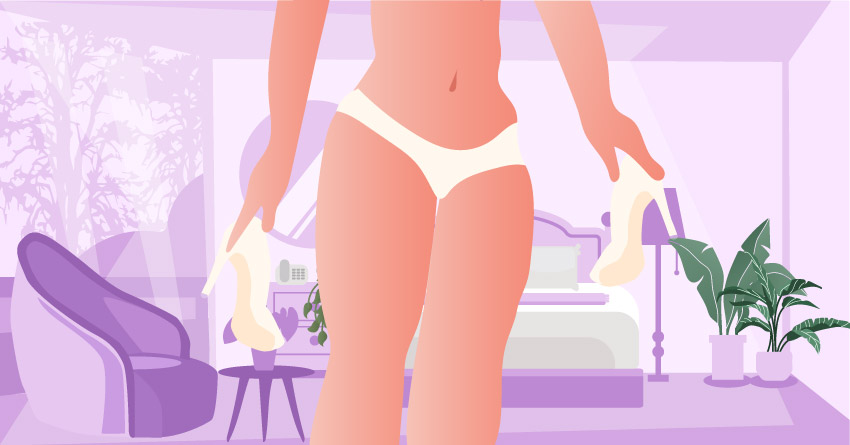 Okay, sure. They'll get ripped off anyway. However, wearing clothing that allows you to channel your inner sexiness embodies confidence and empowerment. There's no better feeling than that, plus your partner would adore such feelings because seeing the love of their life happy makes them feel the same.
7

Just relax!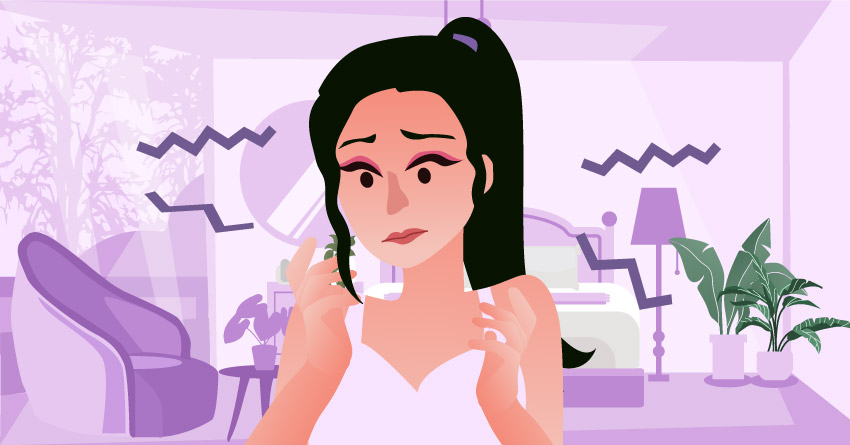 It's your special night, so don't waste it! Leave any pressures and stresses from work and family out the door and only focus on you and your partner. It's also okay to relieve them through the sex, but make sure it doesn't physically affect your partner. That's the last thing you should do.
Aside also from sex, perhaps try doing the deed in the tub. With the warmth of the water and aromas of your chosen body wash, massage each other's bodies and litter each other with sweet kisses. Your troubles must be ignored for now; live in the meaningful moment.
8

Do some pillow talk afterward.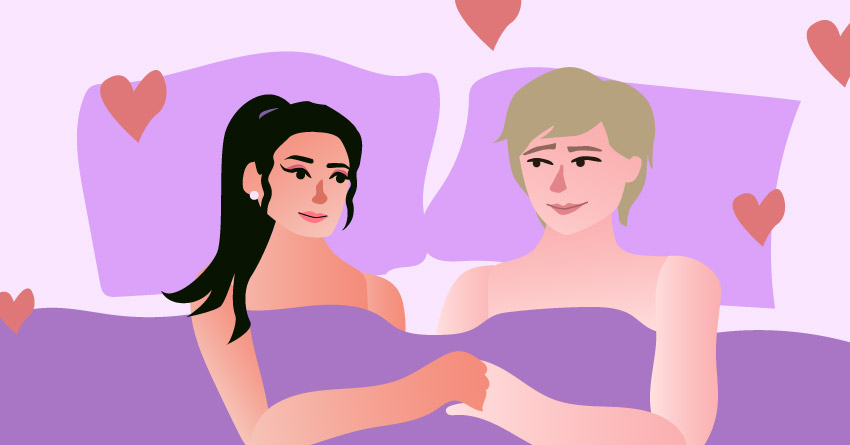 Ah yes, a chill kind of aftercare! If neither of you fully passed out from the rounds of sex you had (we're so sure one round isn't enough), communicate with each other verbally. After all the body talk, there must be so many things you want to say to each other.
They must be words of admiration with cuddling, bringing each other warmth physically and emotionally. Be reassuring towards each other; your partner is the only person you love unconditionally. Then seal it with a kiss before dozing it.
9

Remember that it doesn't have to be perfect.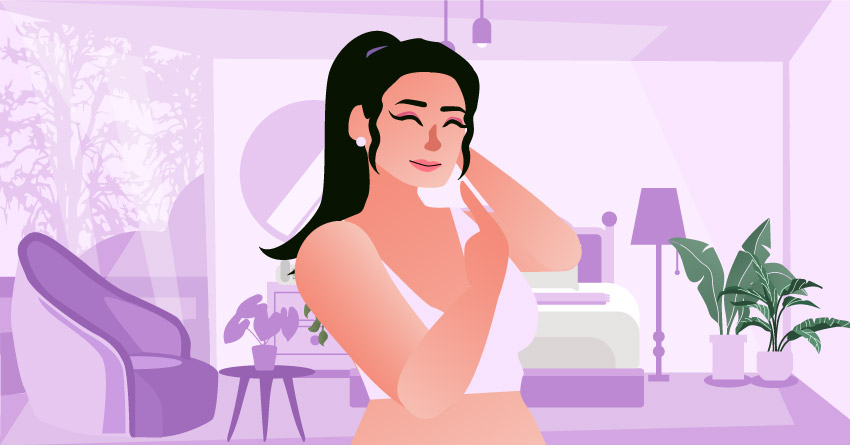 At the end of the night, wedding night sex is still sex. Let go of unrealistic expectations beforehand and find the thrill in such an intimacy only married couples like you two would have. If you accidentally trip or bump into each other, don't hold back that laugh. Things like that happen, and it's okay.
Don't put wedding night sex on such a high pedestal and treat it like you would usually treat it on an average night. If it's your first time doing it, here's the reminder that it's okay if your wedding sex isn't like the romance film or book you've pictured. What's important is that you're safe and happy to be in your partner's arms, forever and always.
10

Consume aphrodisiacs.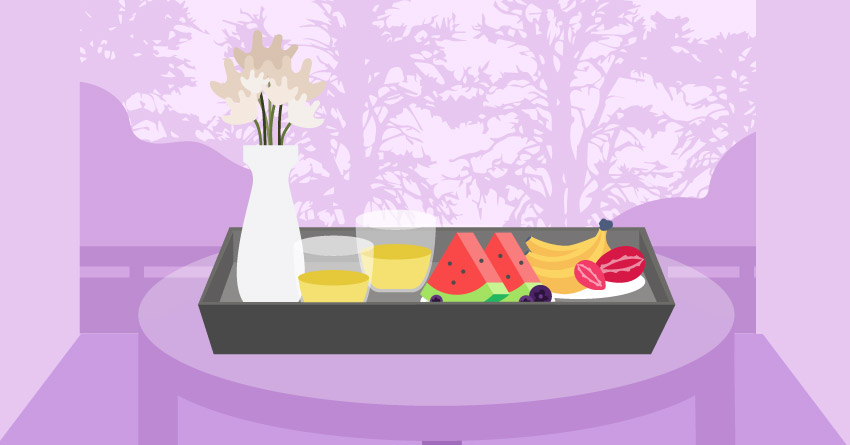 Aphrodisiacs are food that can further activate your love senses and libido. If you want to last the whole night, prepare these kinds of food beforehand in your lodging room. Before getting down, engage in conversation with your now-spouse while eating them so you can build up your stamina and energy.
Wedding Night Sex Positions
You have the whole evening as newlyweds to declare your love and desire for each other. Or the whole weekend away since it's also your honeymoon period. Keep scrolling for our must-try sex positions for the intimate night ahead.
1

Deflower Me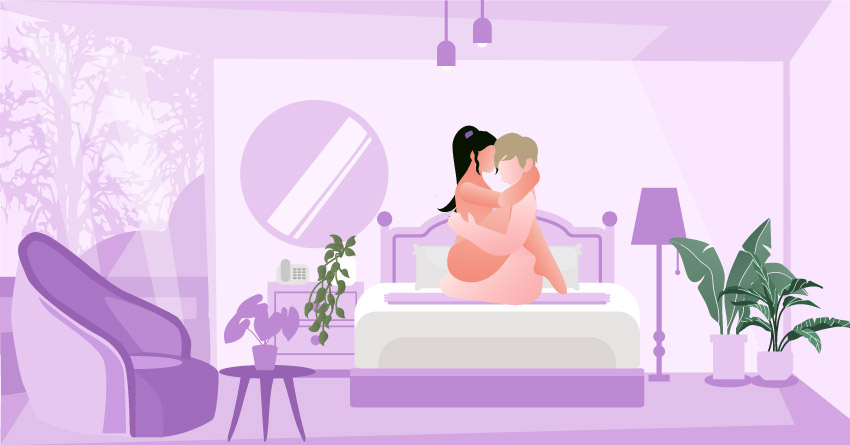 This lotus-looking position can emit loads of affection and love for a partner. Face-to-face, chest-to-chest, not only can you slow down from the busy world behind you two. But there's the connection that reads, "I want to be close to you as much as possible". Bonus point if this is your first time having sex if you believe in sex before marriage, this is one great position to swipe your v-card away on your wedding night.
How To Do This
Your partner must be seated in an Indian position. With both your eyes locked with each other, sit on their lap and wrap your own legs around their torso. Be as close as you can to them. After settling down, your partner must tuck their own legs under you. Pull each other in an embrace as you let them slide inside you and begin moving. Don't disregard the power of eye contact, and feel free to stretch your legs or arch your toes on their tippy-toes on the surface.
2

A Royal Stretch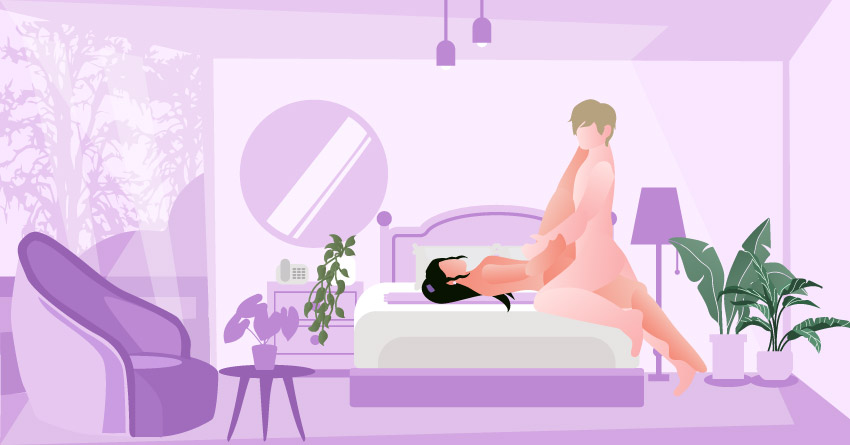 Treat each other like kings and queens in the bed on your wedding night with this elevating position. Because after giving those vows, you might as well articulate them physically and privately too.
How To Do This
Lay back on the bed or whatever flat surface nearest you (if you're freaky) and slowly part your legs. Allow your partner access and let them kneel one leg besides your figure. Then they'll lift one of your legs in the air, landing on their chest. Hook one arm around the mentioned leg while the other grips your waist. Once everything is comfortable, they can freely pound into you like the royal you are in their eyes. A stretch in both your leg and p*ssy, what else can you ask for?
3

Honeymoon Drive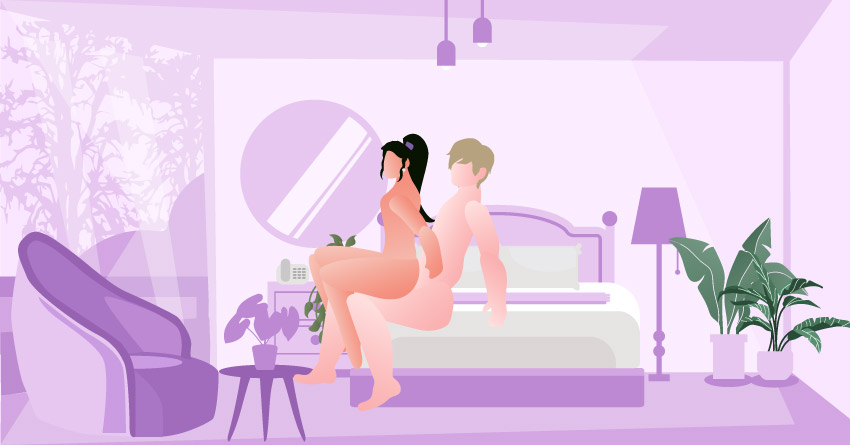 Your wedding night is only day 1 of your honeymoon and for the rest of forever. Full of love, both of you deserve some relaxation after a wild reception. So take a wild yet chill ride on your partner with this sweet position that reminds you of how much comfort you have given each other all these years.
How To Do This
Your partner is seated on a bed or seat with bent legs, using his arms as support. On the other hand, you lower yourselves on them with your back in front of them. Lift your toes and hold on to your partner's thighs for leverage before grinding on them, moaning the entire night away.
4

Bridal Squat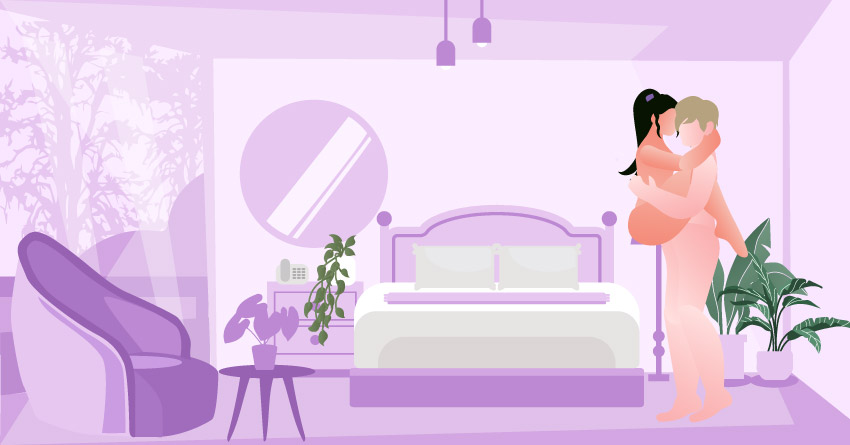 Gaining strength on your glutes doesn't have to be limited to just doing leg day. So if your partner was strong enough to carry you bridal style to the bedroom on your wedding night, there's no doubt they can't lift you up in this eager standing sex position. Hold tight; your legs can't give in just yet.
How To Do This
Your partner should be standing by the edge of the bed while you're in front of them. After that, willingly let them carry you from your lower back and upper thigh. Once they're stable, and your feet are planted on the cushion, wrap your arms around them. Being nearer than ever to each other, don't hesitate to throw a moan when they enter you. Oh, and make sure to bend your legs too!
5

Magic Carpet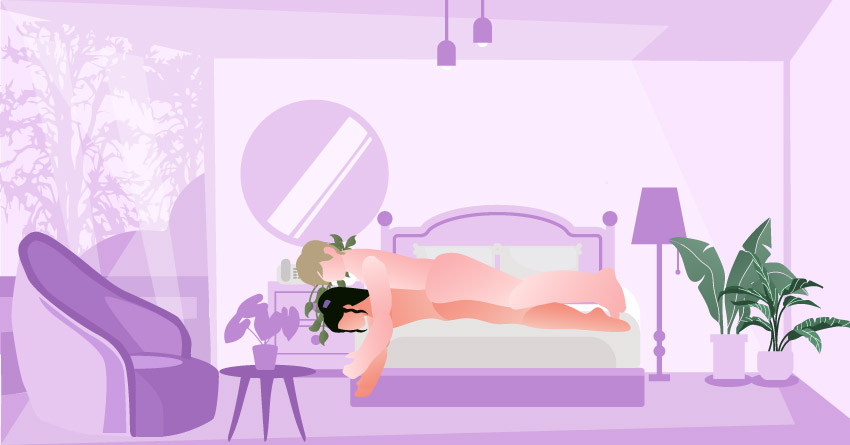 Shining, shimmering, splendid, that's how weddings feel like. But take it up a notch in the bedroom and make this Disney classic much more magical with this laidback (literally) position. You'll definitely be seeing more stars in the universe tonight with your partner!
How To Do This
Lay on your stomach on the bed and stretch your arms to the floor, almost in a plank position. Your partner shall follow behind you, palms right beside yours for support. His legs shall bend a bit and rest between yours, then fully slides themselves inside you. Make sure your partner's weight is only supported by them, not you, so you don't feel heavy while being penetrated.
6

  Wifey Material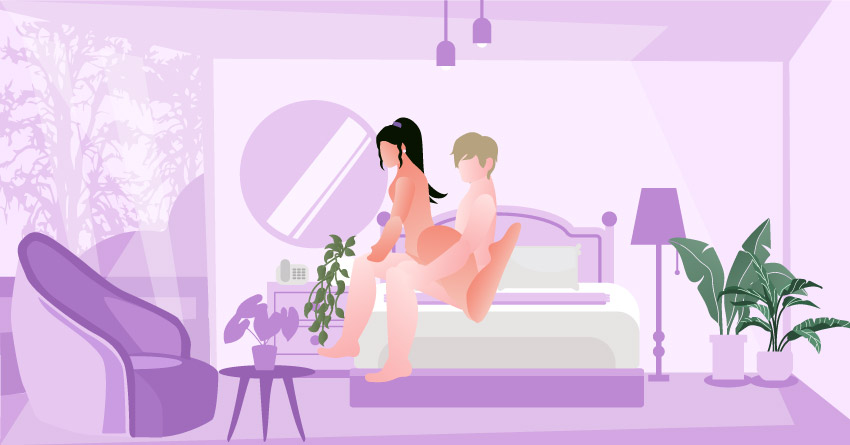 We don't like to follow gender roles here, but something about cooking a meal for your partner is peak affection for them. A way to someone's heart is through their stomach, word has it. However, the twist is that you're the meal. You're the one up for their hunger as the beloved spouse you are. Serve them up some goodness on this special wedding night.
How To Do This
Your partner is seated down on a chair with a straight posture. Place yourselves on their lap backward and knees bent. Further push yourself back to their crotch while your arms seek stability on the table. Their hands must be gripping your waist. Then stretch yourself to your limits while your partner penetrates you and leaves kisses on your back and neck.
7

  Staying In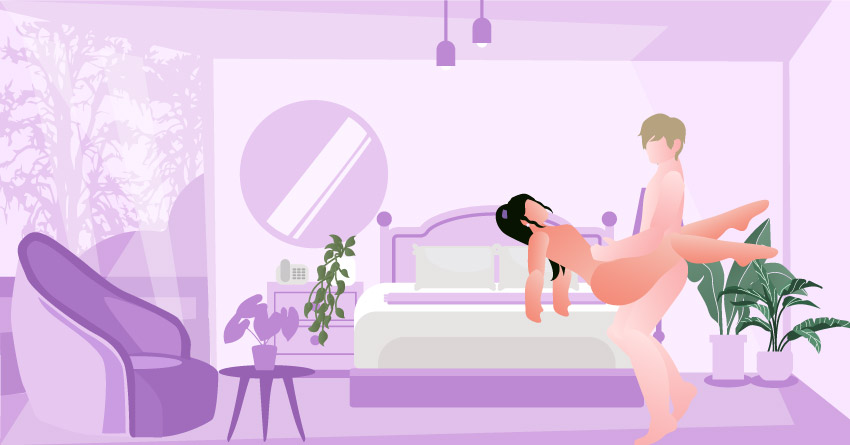 Perhaps the reception was absolutely rambunctious. You and your partner are hammered, so you'd prefer a low-effort sex position that'll still ignite the love you have for each other. By staying in the hotel room (or whatever accommodation you booked), you'd also love staying with each other.
How To Do This
Situate yourself at the table's edge and lean back so your arms can hold you up. Your partner stands between your legs and spreads them open with their shoulder-width apart. Tell them to stoop down and place your hips on their torso. Lace your feet behind his back while his palm holds your knee and waist.
8

Sundae Dessert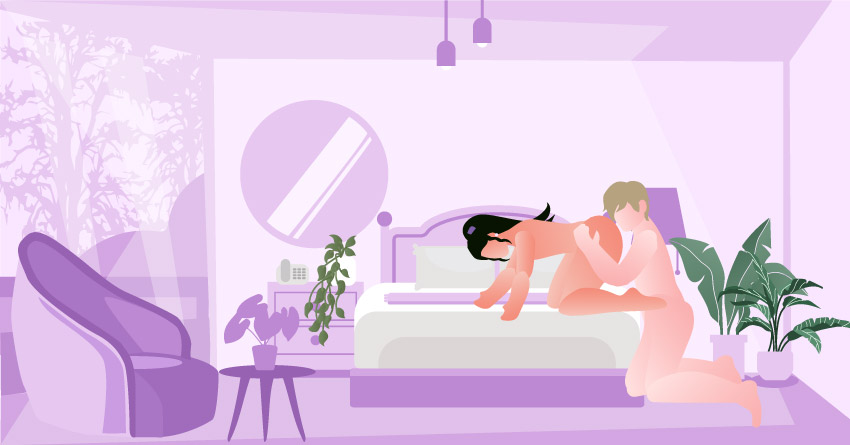 Sure, the wedding cake was good and all. But nothing beats a good oral swirl around your p*ssy because you're the forbidden dessert. Now tied down with your partner, only they can taste you in such a vulgar way.
How To Do This
On a table, be on all fours and slump your behind near your partner's face. With legs slightly apart, your partner's palms shall hold your hips as they devour you ruthlessly. For a messier, yummier experience, spray some whipped cream on your private parts. A dessert they can continuously request in the years to come while you thrive in the pleasure is just amazing!
9

Got P*ssy?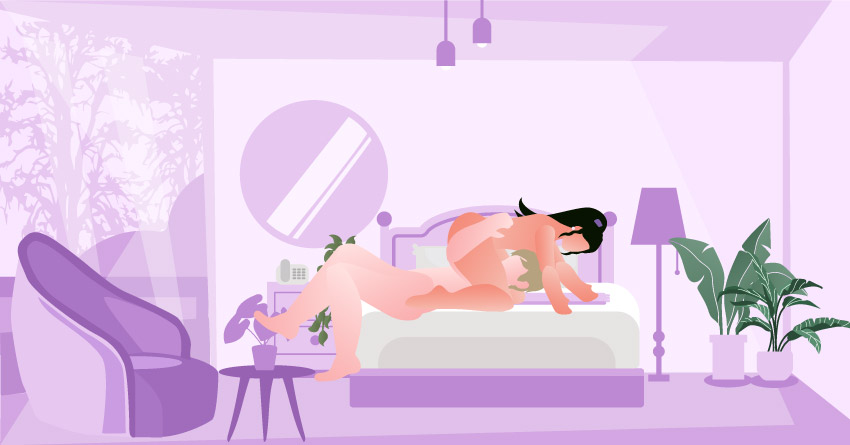 Clearly, we love receiving oral sex in this house! This erotic position allows your partner to dine and dive into your sweetest part while you sit back (literally) and relax! But make sure to hold on to something stable, so you don't snap and give in.
How To Do This
Crouch on all fours on the edge of a table, feet closed but legs apart, almost like a diamond shape. Your partner is sitting on the opposite side of the chair, leaning their upper back on the table. Their face must be Level your private part with their face, their hands clutching your waist. Let them dart their tongue on your slit first before fully eating you out to test the position. But when all is well, latch on to the rails of the chair ASAP. You're in for an orgasm-blinding ride!
10

1-on-1 Facetime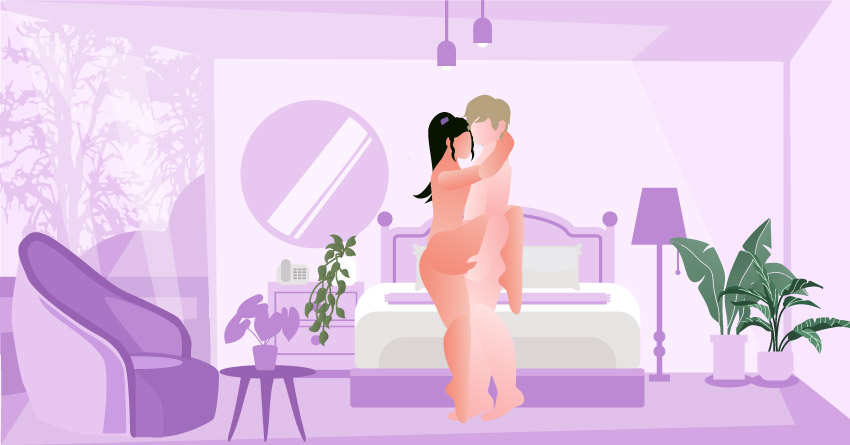 Can't make it to the bed? Standing sex is one big way to go! This graceful position will give you little to no proximity with your partner held against a wall, making up for the days you've been apart to avoid any bad luck in your marriage.
How To Do This
With your partner already on the wall, stand on your toes while they lift your thigh up and wrap it around their waist upon penetration. But if you're extra flexible, let them stretch you out as far as you go. That way, they can thrust you deeper and crazier. Before you know it, there's stimulation on your G-spot, and your knees can go weak. But don't you worry; your partner will help you out because at this point, they're experts at reading your body language.
11

Peen Popper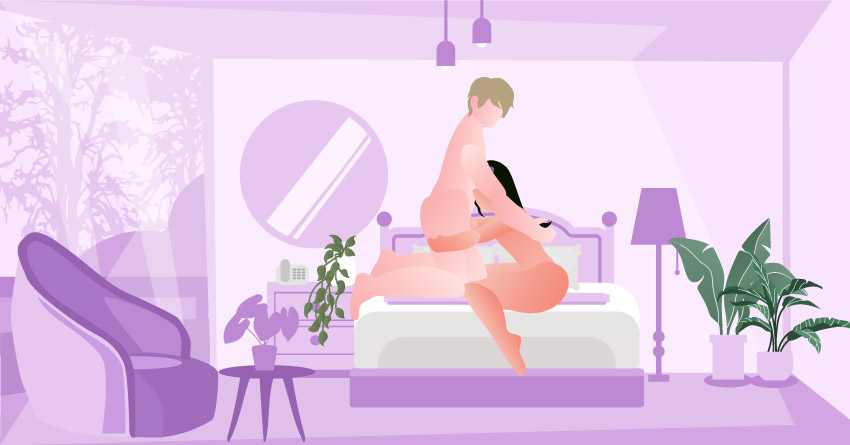 So your partner popped a ring on your finger, so why not return the favor? Please them with open legs and an open mouth, ready to take them in fully. Swallow them whole in numerous, wet pops of your lips that'll get them to cüm so fast!
How To Do This
Your partner is kneeling on the bed while you're kneeling on the floor. Grab them by the butt, taking in their full length (no teeth, please). Call it face-f*cking, especially when their hands grip your head so you can swallow them more. Breathe through your nose, although communicate with them with a tap on their waist if it's too much. Set the rhythm and pace that'll urge them to orgasm in the most beautiful way possible.
12

Private Lapdance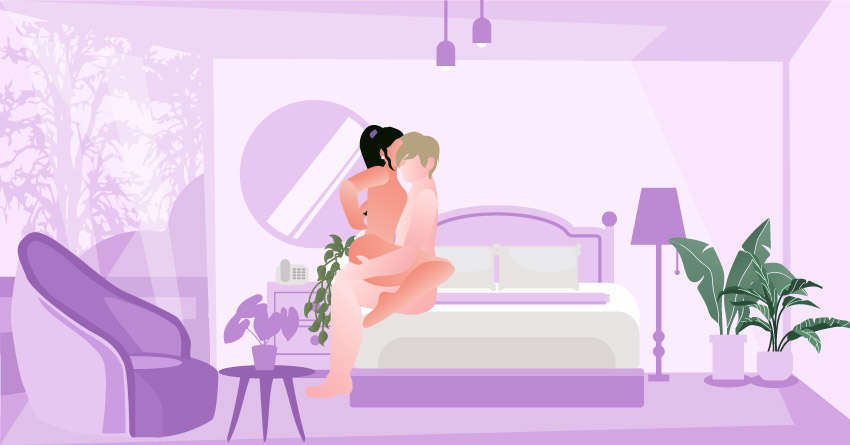 Now that you have your partner all to yourselves, channel your inner erotic dancer as you passionately seduce them. Arch your back, ride their private part, let them litter your chest in kisses, and make sure to work with whatever background music is playing. Yet, at the same time, produce your own music through your moans and grunts.
How To Do This
Your partner is seated on the edge of the bed, then sprawl yourself on their hips. With the edge of your feet dangling on the bed, arch your back to lift your chest up. Hold on to their knees for support as they either kiss you everywhere or thrust upwards. And oh, instruct them to knead and spank your butt! Let them proclaim you as theirs, but respectfully. Now go wild, little dancer!
13

Missionary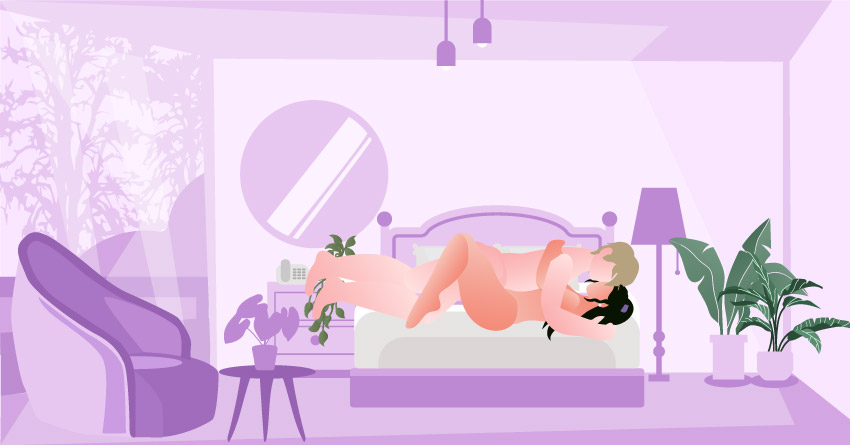 Simple is best, not basic. This all-rounder position is the one we often go back to, and it shall not lack during your wedding night. Limbs tangled up together and being up close with one another, there's nothing more affectionate as this one heavenly position.
How To Do This
Lay down on your bed, and widen your legs to grant access to your eager partner. They must hold themselves up on their arms while your free hands can rake all over their body. Let them kiss you all over while your fingers scratch their back when they enter and thrust in you. Maybe hold them by the waist or neck too, urging them to kiss you in between thrusts. Take this chance to whisper sweet nothings to each other before reaching your orgasms together. Ooh, make sure to hold hands when you do so for maximum pleasure and intimacy!
14

Reverse Pillow Princess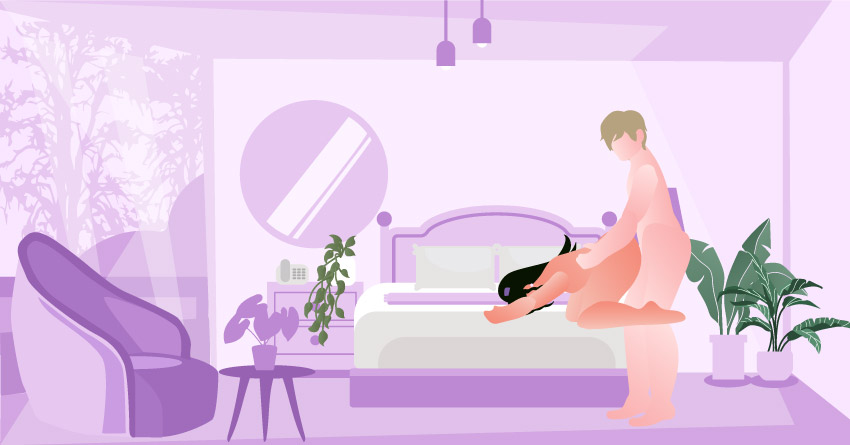 Too exhausted to give pleasure? Not to worry, your partner can treat you oh-so-perfect! Let them hit it from behind with this sultry position that'll give you the extra royal treatment you deserve.
How To Do This
Plant your body face down, and lift your butt up. Open your legs from behind, and get your partner to enter you easily. Their hands are on your butt or waist, and their legs are slightly crouched. Don't feel shy if your hair is messy because that's normal when having sex! Either way, your partner will still find you angelic no matter how much they've "ruined" you in bed.
15

Forever and Always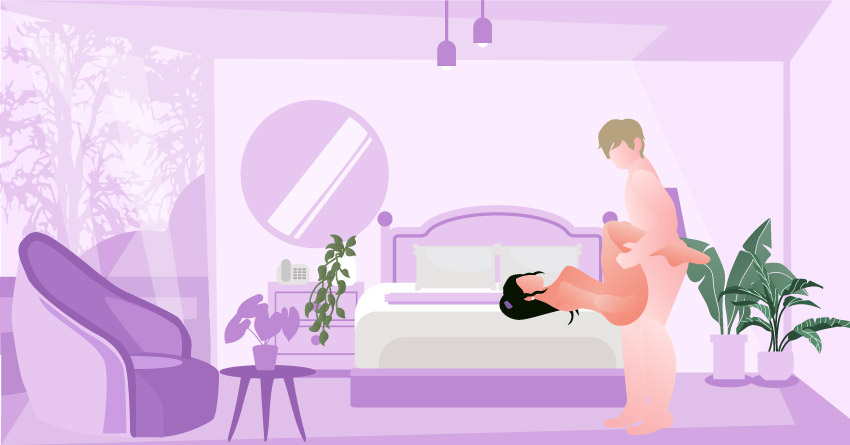 That's the end goal of you and your partner; in sickness and health, 'til death do us part. And while you're still energetic from that wedding high, this keen take on the typical missionary position can guarantee toe-curling O's with the heartfelt I love you's.
How To Do This
Rest on your back on a bed or table, gripping the opposite sides of the surface. Your partner situates themselves between your bent and spread legs from their lower torso. Loop your feet by their butt. Your partner can play with your breast as they move inside you back and forth and also carry one of your knees.
Best Toys For Your Wedding Night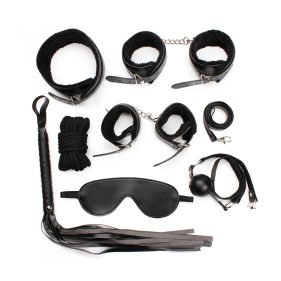 Eros BDSM Set
Eros BDSM Set Step away from the shadows of shame. We know you've always wanted to be kinky. Get into bondage play with the Eros BDSM Set. This 7-in-1 package features handcuffs, ankle cuffs, rope, eye mask, ball gag, collar, and whip. Made from high-quality leather and faux fur material, beginner and experienced couples will surely enjoy playing with this ravishing
Read more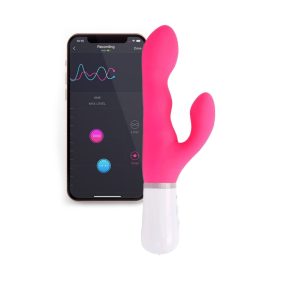 Lovense Nora App-Controll...
Lovense Nora App-Controlled Rotating Rabbit Vibrator Features Is your lover miles away? Want a fun way to satisfy those sultry desires? Looking for a hi-tech vibe that gets the job done? We got you covered. The Lovense Nora App-Controlled Rotating Rabbit Vibrator is the perfect rabbit vibe for solo play and long-distance play. Made with body-safe ABS and silicone, it features
Read more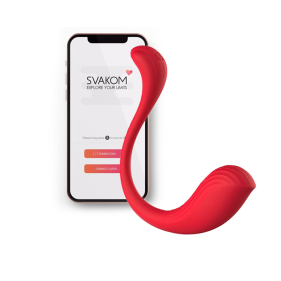 SVAKOM Phoenix Neo App-Co...
SVAKOM Phoenix Neo App-Controlled Wearable Vibrator Features Reach the peak without a hitch! The SVAKOM Phoenix Neo App-Controlled Wearable Vibrator features an ergonomic design and 11 vibration frequencies. Whether you're a solo player, an adult cam entertainer, or someone who's in a long-distance relationship, you'll surely enjoy using this vibrator, as it can be remotely controlled through an app. It's also
Read more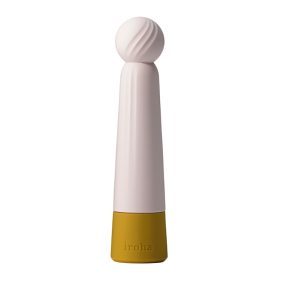 Iroha Rin Vibrator
Iroha Rin Vibrator Features The Iroha Rin Vibrator seems more suited for display than for sexual pleasure. The battery-powered vibrator has 4 vibration modes you can cycle through. If you're a huge fan of sexual pleasure in the bathtub or the shower, that's not a problem for this silky-smooth vibe either. The soft, spherical tip provides brand-new sensations that you'll be
Read more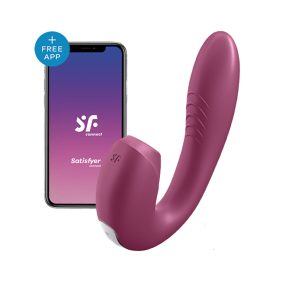 Satisfyer Sunray
Satisfyer Sunray Features The Satisfyer Sunray is a dual vibrator that's perfect for solo plays. Its smooth silicone feels great as the ridged g-spot shaft slides across the skin and the Air Pulse Technology equipped clit sucker zones in on the sensitive nub. The 10 different vibration modes and 11 pressure wave intensities can be manually controlled or through the Satisfyer Connect
Read more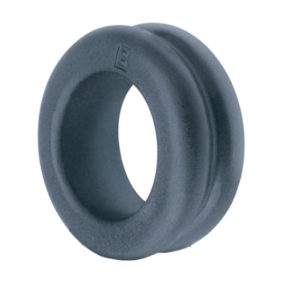 Boners Double Design Cock...
Double Design Cock Ring Features Experience throbbing pleasure with the Double Design Cock Ring! It's thicker than regular penis rings, amplifying the sensations and keeping the sex toy in place throughout the deed. It gives your penis a firmer look and allows you to enjoy your erection for a longer period. The ring makes sure your penis swells up a little,
Read more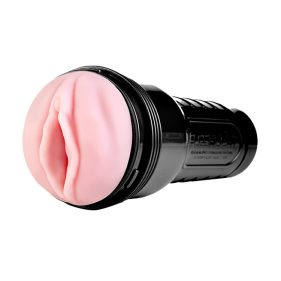 Fleshlight Original ̵...
Fleshlight Original - Pink Lady Features Whether you're practicing for your next sexy session or want to upgrade your self-pleasure plays, you can surely count on the Fleshlight Original - Pink Lady. Unlike the typical fleshlights, this premium sex toy has a smooth inner sleeve--- no nubs, no ridges. But don't worry, as it's still designed to emulate vaginal sex as it's
Read more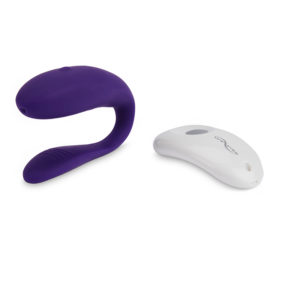 We-Vibe Unite 2.0
We-Vibe Unite Features Make bonding nights extra special with this alluring vibe. The We-Vibe Unite 2.0 is a couple vibrator that provides additional sensations during penetrative sex. It features a slim and flexible design and 10 pulsating vibration modes. With its ergonomic shape, it can stimulate the G-Spot, clitoris, and penis at the same time during intercourse. You can also control
Read more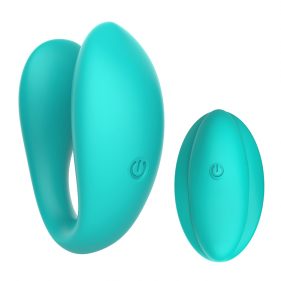 Helen Remote-Controlled C...
Helen Remote-Controlled Couple Vibrator Features The Helen Remote-Controlled Couple Vibrator is ready to give you and your partner some heavenly sensations during sex, featuring an ergonomic design and powerful vibrations. Made with ultra-soft silicone, this luscious vibrator is meant to stimulate the g-spot and clitoris during vaginal sex, helping the woman reach orgasm quicker than before. It also comes with a rechargeable
Read more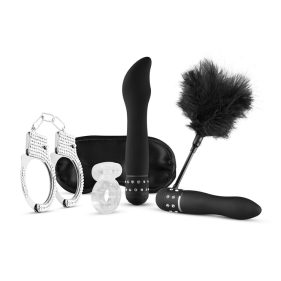 Loveboxxx I Love Diamonds
Loveboxxx I Love Diamonds Features If glamour is your thing, you'll surely love this sex toy set. The Loveboxxx I Love Diamonds is ready to bring sparkle to your sex life. It features dazzling handcuffs with keys, a mini vibrator, a g-spot vibrator, cock ring, an eye mask, and a tickler. With the wide array of sex toys included in the
Read more
Takeaway
Wedding night sex can be as intimate or ravenous as you and your partner desire. What should remain strong is the overflowing, unconditional love you're willing to build and put effort into every day. As we presented these tips and sex positions for your special evening, we can only hope you can release all that desire and get those deserving O's!