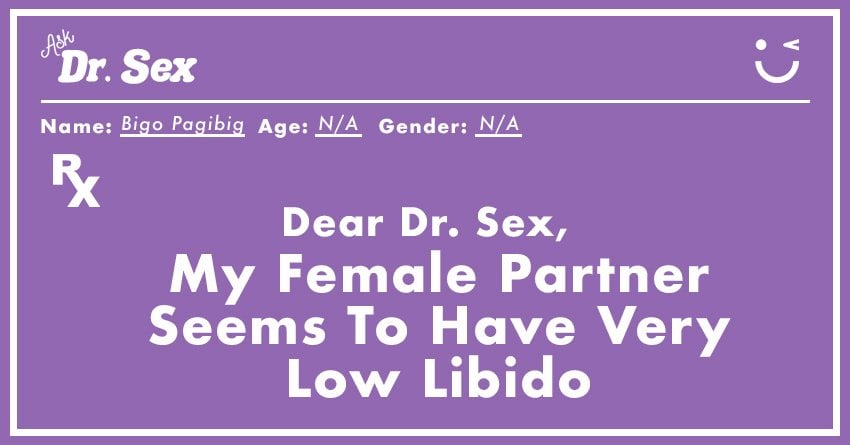 Dear Dr. Sex,
My female partner seems to have a very low libido. Is there a way to remedy that situation?
Yours,
Bigo Pagibig
Dear Bigo Pagibig,
Before we deal with ways on how to "remedy" and increase the libido of your female partner, we have to answer why she has low libido in the first place. What makes women horny? The answer lies in our brains. Testosterone. Yup. Women produce testosterone. As a woman, we don't have enough testosterone to grow too much hair, but it's a key component in our sex drives.
Testosterone is the one responsible for feeling lust, most especially just before ovulation since that's optimal baby-making time. Testosterone is also responsible for initiating blood flow to your vagina and clit to make it plump and sensitive. It leads to lubrication and with luck, mind-blowing orgasm. But then when you're stressed, the body produces more cortisol. Cortisol is the stress hormone, and it decreases the output of testosterone.
And thus, lower testosterone means lower sexual libido.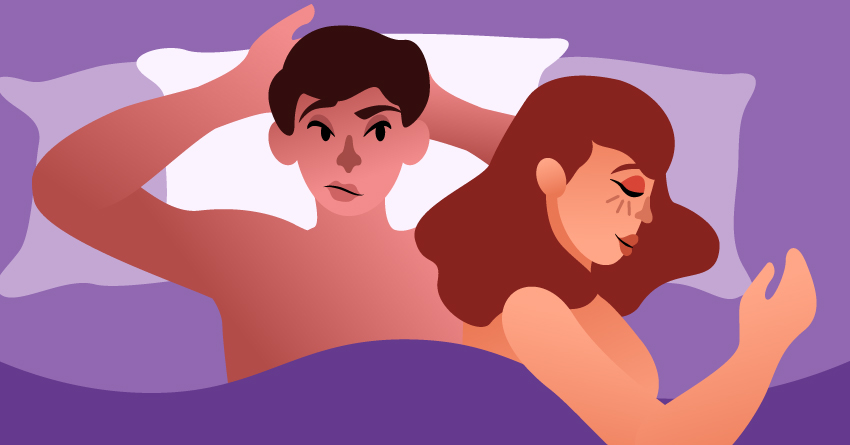 Other factors include if someone is physically and mentally exhausted and hormonal issues like menopause and birth control. Birth control alters the body's testosterone production, in a bad way. It often puts the ovaries to sleep to halt ovulation. And obviously, sleeping ovaries can't produce testosterone, which leads us to the initial premise that that level of testosterone affects the female's libido.
So how do you increase libido? One way is to make sure she isn't stressed. Get lots of sleep. The body needs seven to nine hours of sleep to repair itself. Then, try getting regular exercise. Exercise enhances our moods by triggering the release of endorphins. Good mood can help increase our libido.
Also, eat whole foods and foods rich in healthy fats like avocados, olive oil, and nuts. Lowering the intake of refined cards, trans fat, and sugar will help, too. Lastly, check your relationship. For women, emotional closeness and connection affect sexual intimacy. If you have unresolved conflicts, this can really impact your sexual relationship. Communication is essential. 
I hope this helps you out.
Yours,
Dr. Sex