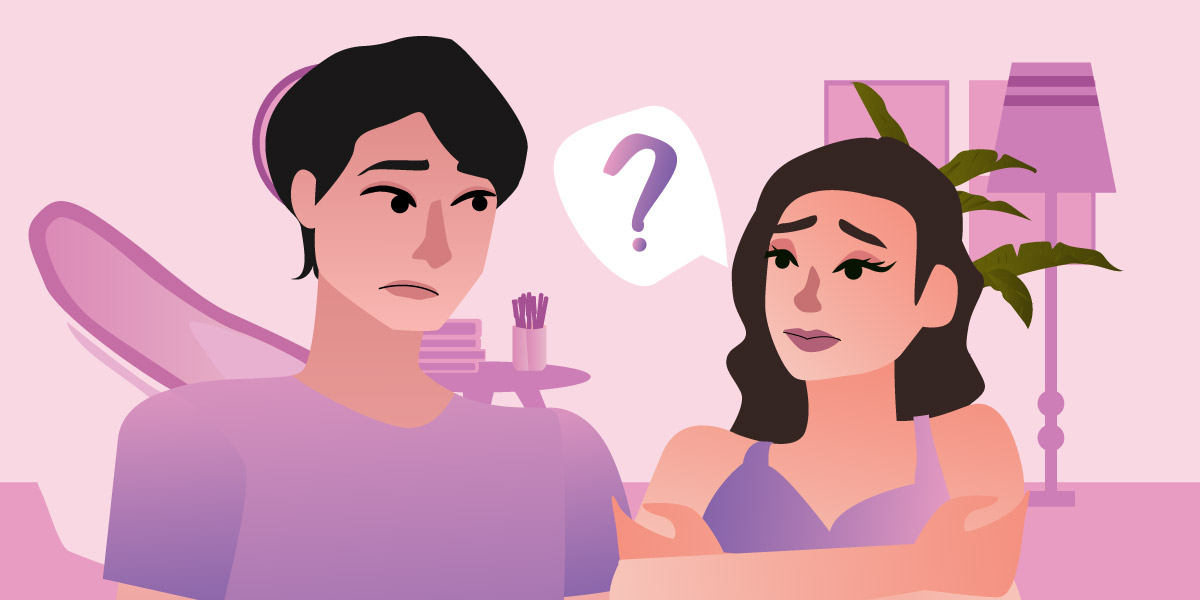 Disclaimer: This codependent relationship article is meant to be a source of valuable information for the reader; however, it is not a substitute for direct expert assistance. Please seek help from a professional therapist or counselor if you want more specific information.
What's the first thing that comes to mind when you hear "unhealthy relationship?"
Cheating? Physical abuse? Bullying? Gaslighting? Extreme jealousy? Loud fights? Ghosting? Yes, all of these things are connected to an unhealthy relationship. However, a relationship doesn't need these things to be considered toxic.
For example, couples who are in codependent relationships don't cheat on one another nor have intense fights. Some may even say they're #couplegoals for showing off a peaceful vibe. However, behind the sweet facade lies an unhealthy dynamic.
In this article, we will talk about everything you need to know about codependent relationships. Find out if you're in this type of relationship, how to manage it, and the detrimental effects of codependency on important aspects of your life.
What is a Codependent Relationship?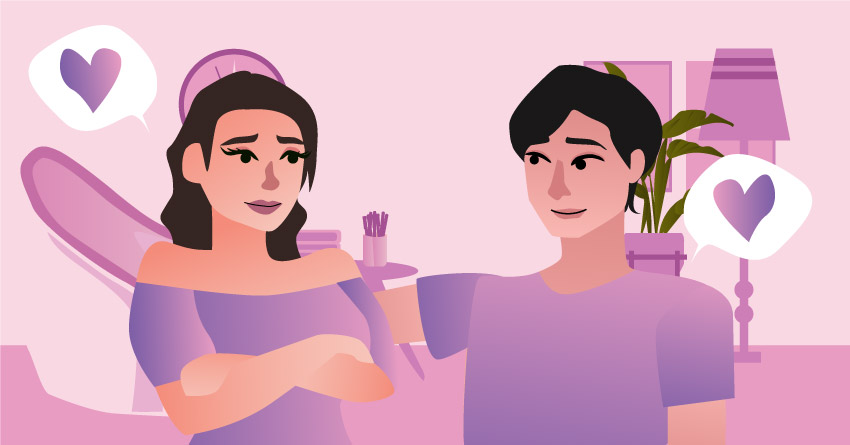 According to Merriam-Webster, codependency is "a psychological condition in which a person manifesting low self-esteem and a strong desire for approval have an unhealthy attachment to another often controlling or manipulative person (such as a person with an addiction to alcohol or drugs)."
That said, a codependent relationship is when the people involved have an unhealthy dependency or attachment to one another.
Codependent couples have a huge power imbalance— the "giver" usually has lower power; they would do anything to please their partner. They're usually passive in the relationship. Meanwhile, the "taker" takes advantage of the situation, using their power to get what they want. They're the dominant one, making the decisions in the relationship.
Here's a sample scenario: One person (taker) in a codependent relationship is an alcoholic. Even though the taker is forbidden to drink, they can access liquor because their partner (giver) still buys them beer whenever they ask for it. Even if the taker becomes verbally abusive after a few bottles, the giver still provides them liquor, fearing that the person will break up with them if they don't.
Remember that codependency between couples doesn't occur in just a few days. It gradually builds up over time. Some people don't realize they're in one until it's too late and the relationship is unfixable.
Who is Susceptible to Codependency?
A person who grew up in an emotionally neglecting or abusive family will most likely be a giver in a codependent relationship. An unhealthy environment may have caused them to believe that love is conditional. They think that if they don't bring something to the table or don't follow their loved ones, they will end up being abandoned.
They tie their self-worth with how their loved ones treat them, so they will do anything to feel needed. For them, being depended on means they have a purpose in life.
A study also states that women who have husbands or fathers who are alcoholics have a higher risk of codependent behaviors.
Signs You're the "Giver" in a Codependent Relationship
Not all codependent relationships are the same but usually follow a certain pattern. Check out the signs below if you're wondering about being the codependent partner or giver in this relationship.
1

You can't say no to your partner.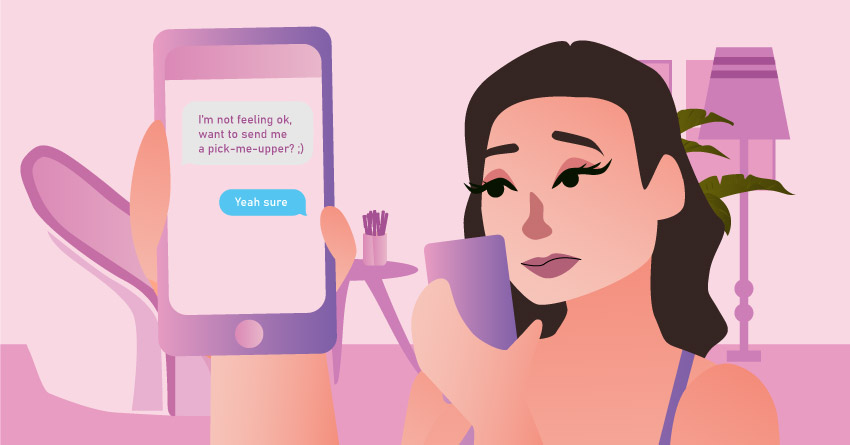 Did you take a class you don't like because your partner insisted on trying it with them? Does your partner always have the final say on what restaurant you'll have your next date with? Have you ever been in uncomfortable situations because you simply can't decline your partner's requests? This could mean one thing… You can't say no to your partner.
A giver tends to say yes all the time because they feel responsible for their partner's emotions. They think that if they said no, their partner would get hurt— the idea of hurting their partner brings extreme guilt. Fear of abandonment also comes into play, as the giver thinks the taker will leave them for declining the favor, so they would say yes instead. 
2

You're constantly anxious about the relationship.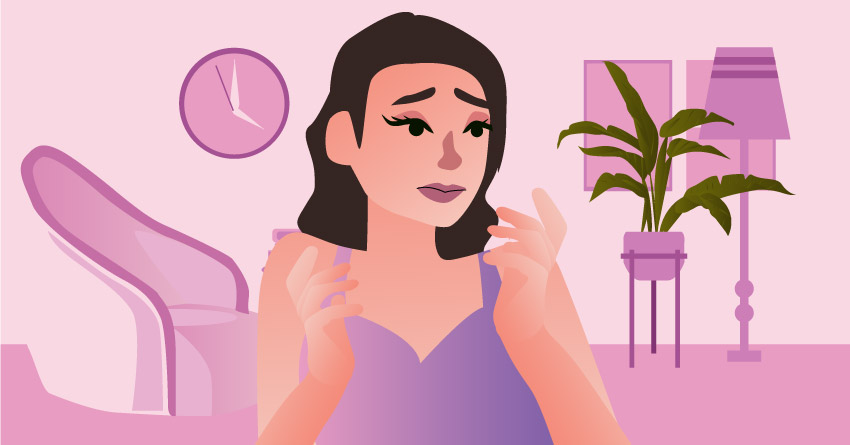 Do you always feel anxious about the relationship, thinking that your partner is cheating on you or leaving you because they fell out of love? Chances are, you may have this type of relationship.
Codependent people tend to be insecure in their relationships. They think they're not good enough, and their partners would leave them once their partner doesn't gain anything from them. As a result, they tend to be anxious about the relationship, especially if their partner is not around. They would express "clingy or needy" behavior to their partners to get reassurance.
3

You put your partner's needs before you all the time.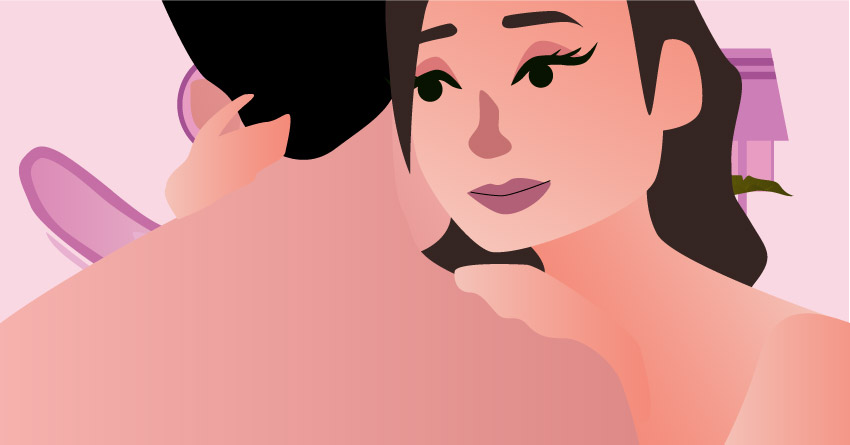 It's normal for people to compromise in the relationship and prioritize their partners from time to time. Sometimes, you need to put in 60 percent of the effort while your partner gives in 40 percent. Then there are days that your partner would be the one putting most of the work.
However, if you're always the one going above and beyond in the relationship and always putting your partner first, then there's a chance that you're the giver.
4

Your friends and family say that you might be in an unhealthy relationship.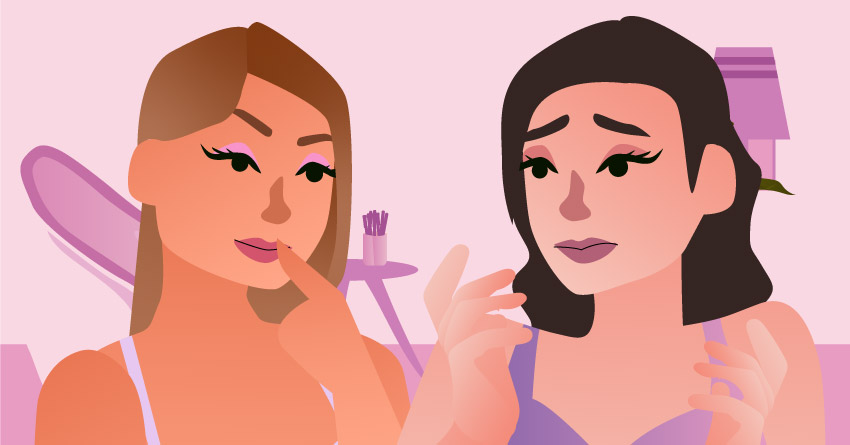 Are your friends and family starting to get worried about you? Are they saying that something's off in the relationship?
We get that your friends and family aren't with you and your partner 24/7, but they're your loved ones— they care. If something is off in your demeanor or the stories you're telling about your partner are concerning, they'll definitely share their thoughts out of love. Besides, your loved ones see things differently from your perspective. They have a non-bias approach, so listening to their opinions could help assess your relationship.
5

You ignore your own values or morals to please your partner.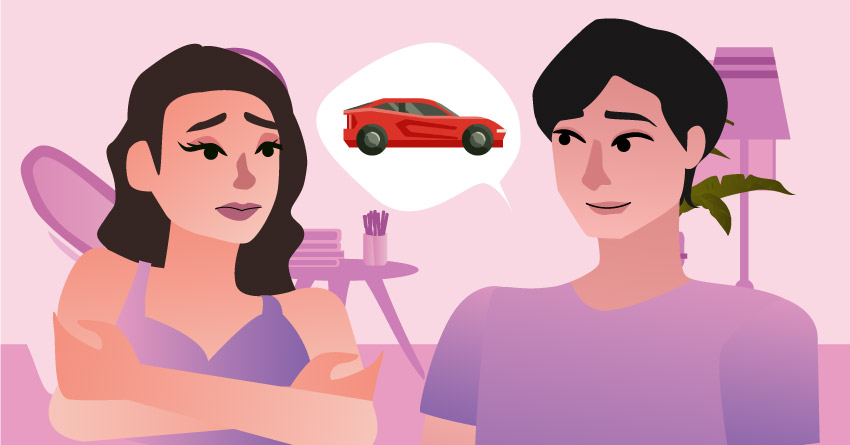 Givers tend to compromise on everything to appease their partners, including their morals and core values.
For example, their partner has a different approach to managing finances. The taker doesn't like budgeting and even goes into big debts due to impulse purchases. Meanwhile, the giver prefers to budget and save up, but because they want to please their partner, they would let the other person go on with their frivolous spending, even allowing the taker to use their credit card at times.
6

You get resentful for having unmet needs, but you're not saying anything to your partner.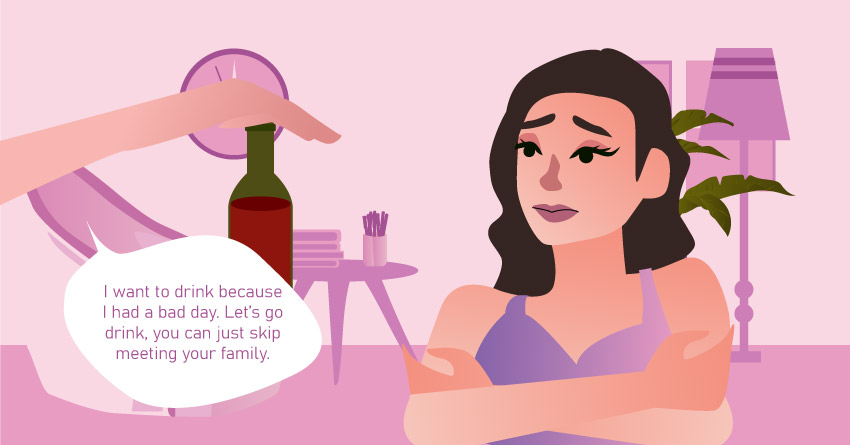 As mentioned earlier, givers in a codependent relationship tend to put their partner's needs before them. As a result, they resent their partners for not meeting their needs.
But since they don't want to hurt their partners, they would rather stay silent. They're also afraid their partners will see that as a dealbreaker and leave them behind if they say something. They hope their partners will eventually go above and beyond to make them happy.
7

You spend all your energy in the relationship.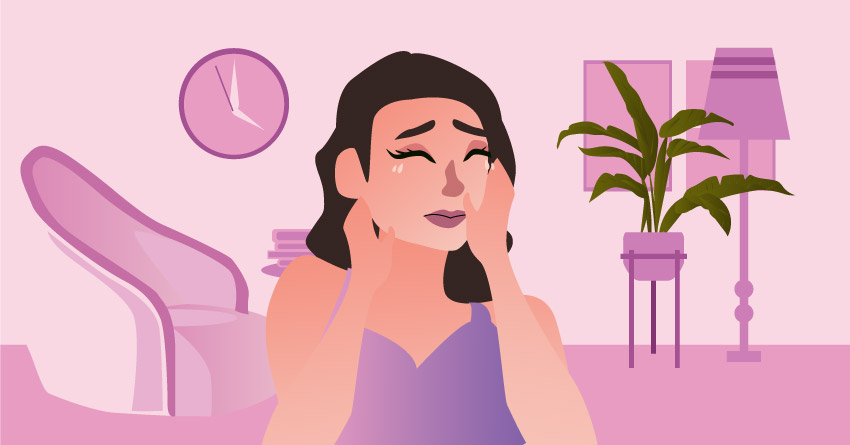 It's important to prioritize your relationship. When your partner feels that they're not included in your top priorities, they may feel insignificant, causing resentment and other issues.
However, being a priority doesn't mean you'll spend all your energy in the relationship. Remember, you're still an independent person— someone with a career, friends, hobbies, and personal projects. If you're spending most of your time doing things for your partner, you might need to step back and see if you're in a codependent relationship.
8

You stopped focusing on your career, hobbies, and other aspects of your life.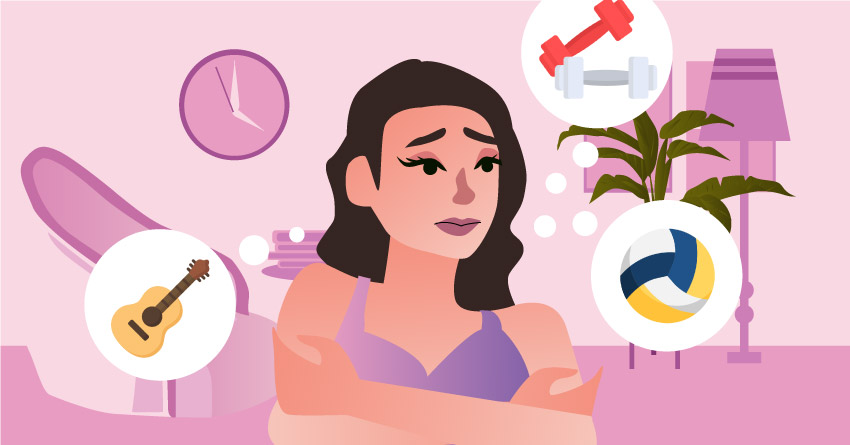 Another common sign that someone is a codependent giver is they give up the other essential aspects of their life. They don't necessarily leave their jobs, but they may not be as focused as they once were. Goals and dreams? No longer a priority. Their hobbies are nonexistent, and they don't see their loved ones as often as before.
If this feels all too familiar, you need to reflect. Remember, you don't need to sacrifice your life for a relationship to flourish.
9

You blame yourself if something wrong has happened in the relationship.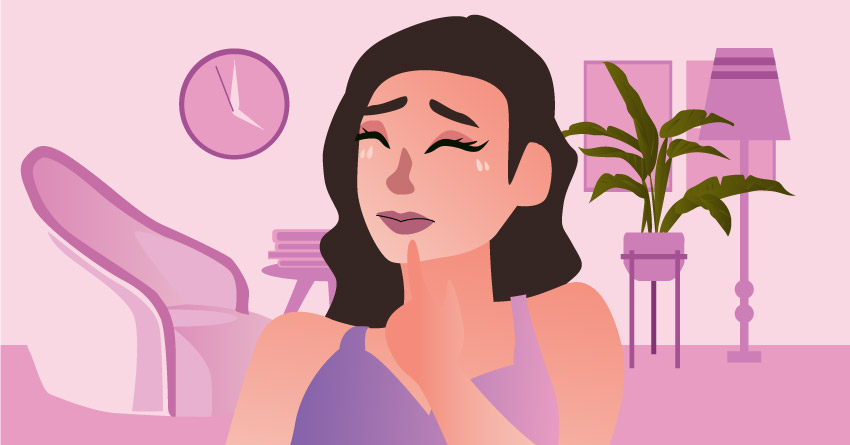 A giver tends to justify their partner's bad behavior while blaming themselves. For example, if the taker ends up hurting the giver, the giver may think it's because they said something triggering. For them, they've caused their partner's rage when in fact, the taker is simply an abusive a-hole.
10

The convo you have with family and friends is always about your partner.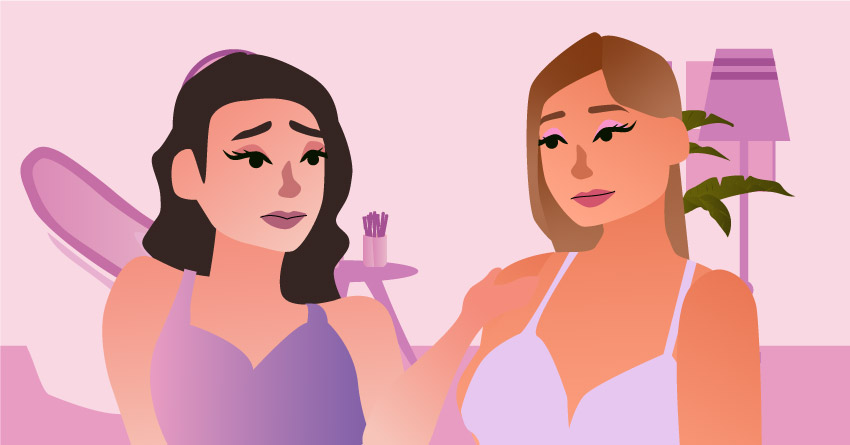 Because givers spend most of their time with their partners, they're also the main topic whenever they meet up with family and friends. Their own problems and experiences aren't as mentioned. If you only talk about your partner all the time and disregard your life outside of the relationship, you might be in a codependent setup.
11

You always have to ask your partner for every decision that you need to make.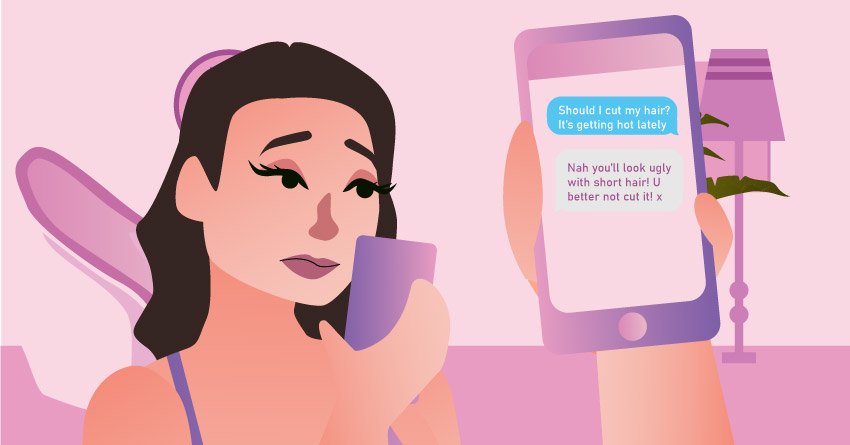 Whenever a codependent giver has to decide, whether big or small, they must rely on their partner's opinion. Why? Because they want to ensure that their choice wouldn't upset their partner, they would rather make their partner decide for them.
12

You feel responsible for your partner's actions, thoughts, and feelings.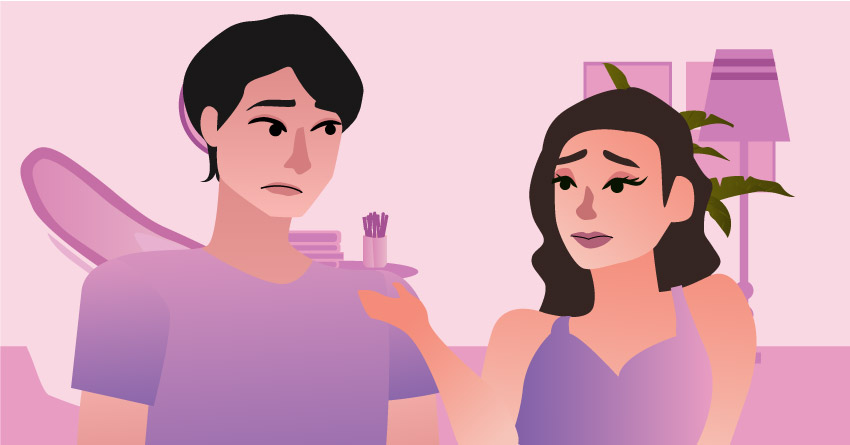 A giver feels responsible for their partner's wellbeing, not just because they tie their self-worth in the relationship but also because it gives them the feeling of being in control. Even though givers take a passive role, they like being in charge as it makes them feel secure.
Effects of Being in a Codependent Relationship
If the signs above resonate with you, we recommend assessing the relationship and planning your next steps to escape this unhealthy arrangement. We understand that it's difficult to end the cycle, but continuing the unhealthy dynamic will lead to detrimental effects. Below are some things that could happen by staying as a codependent giver.
1

You feel stressed all the time.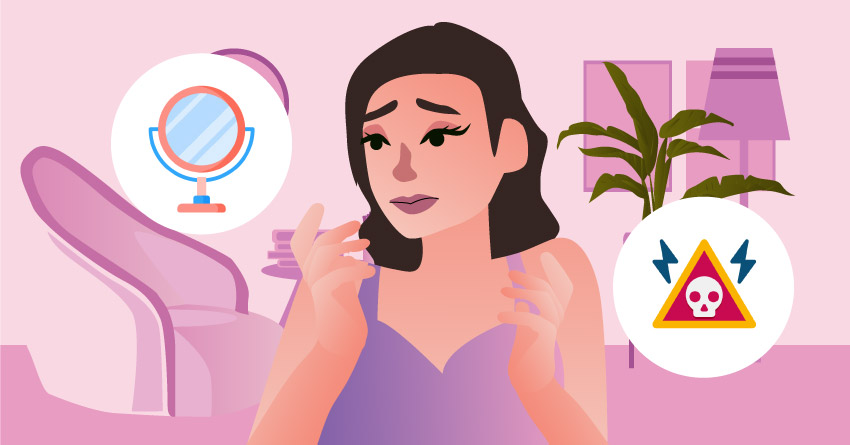 Anxiety, low self-esteem, catastrophic thoughts— the giver in a codependent relationship will always feel these things. A simple shift in their partner's mood can send them over the edge.
2

You'll neglect the other important relationships in your life.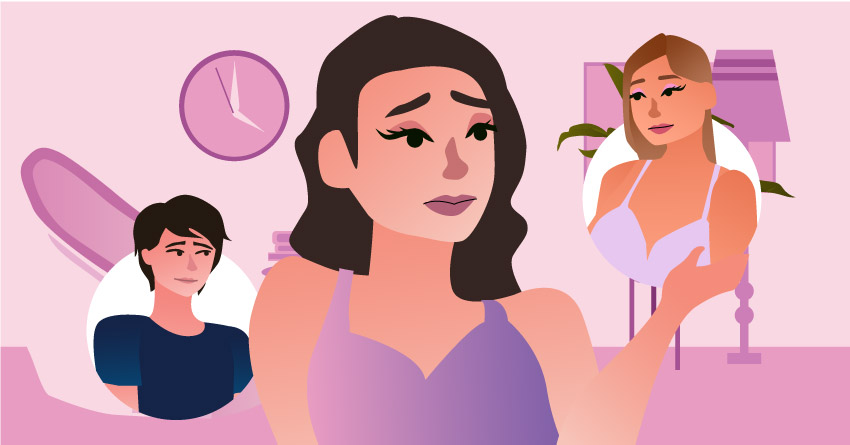 As the giver spends most of their time and energy on their partner, they spend less time with their family and friends. This can create issues and conflicts in the long run, possibly resulting in the giver being more isolated.
3

You'll experience issues with work, hobbies, and personal projects.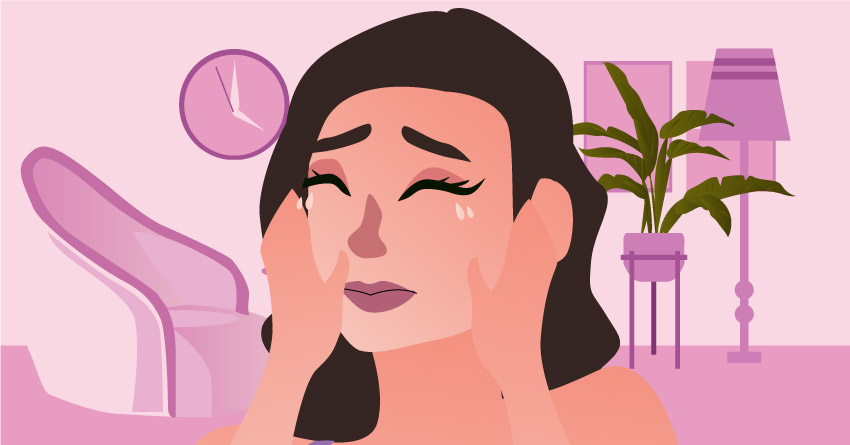 Aside from neglecting their loved ones, the codependent giver may also jeopardize their career due to the lack of time and focus that they give into it. They'll find themselves slacking off work and not being as ambitious as they were before. They may also lack the motivation to continue their hobbies and personal projects since they've poured all their energy into the relationship.
4

You may experience relationship burnout.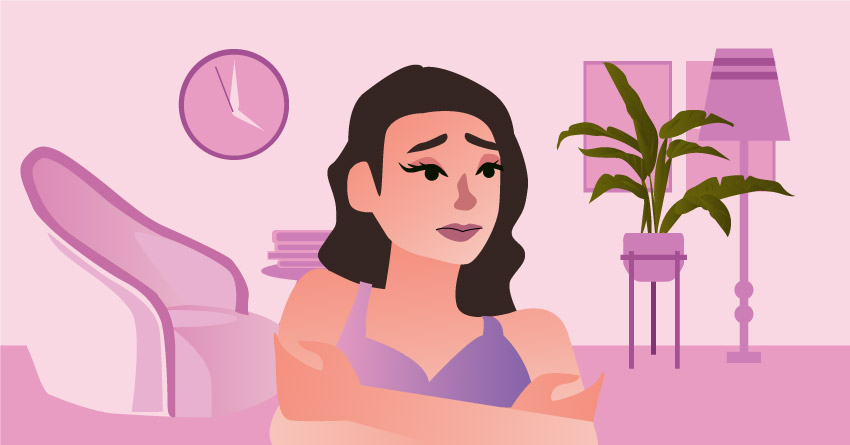 When the stress and anxiety get too much, the giver may become a relationship burnout. You'll always feel exhausted and have constant negative feelings about the relationship, resulting in constant fighting, detachment, and silent treatment.
But since they're extremely reliant on their partner, the giver may try to sweep those negative feelings under the rug.
5

You can't recognize yourself anymore.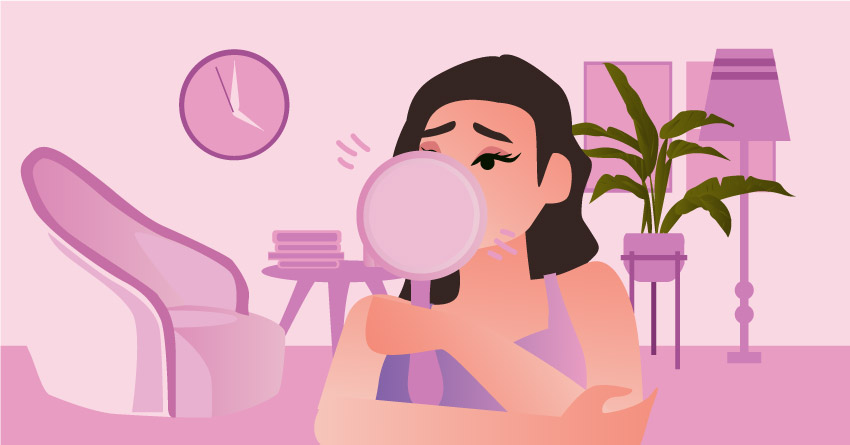 As the giver puts the relationship as the center of their life, they'll slowly lose their core self. This is why givers in codependent relationships are extremely distraught after a breakup. Ending the relationship doesn't just mean losing your partner; it's also losing a part of yourself. And we get that it sounds romantic, but it's actually unhealthy as people should be able to still be their independent selves while in a romantic relationship.
How to Change a Codependent Relationship
Realized the you're in an unhealthy relationship and wanted to change the cycle? Here are some of the things you can do to end the codependency in your relationships.
1

Assess the relationship.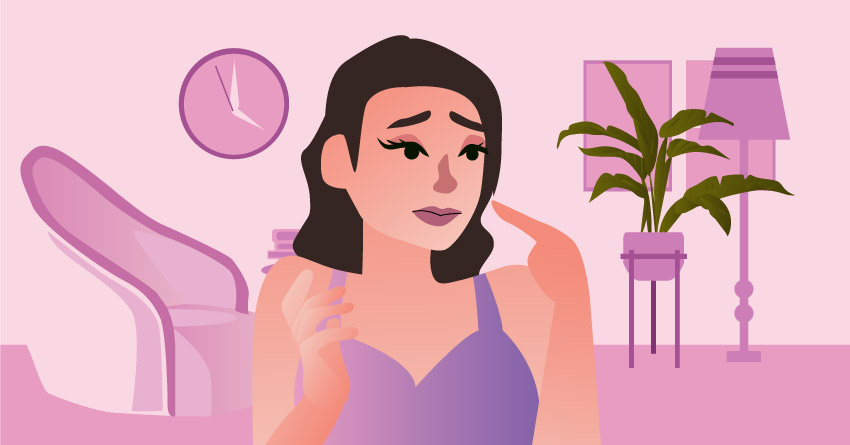 You'll need to reflect and determine if you're in a codependent relationship. We recommend talking to a therapist or a trusted friend about it. They'll help you see the bigger picture, away from the rose-colored glasses. After figuring out the situation, you can decide to keep going or end the relationship; more of this in the next point.
2

Be clear and direct when communicating with your partner.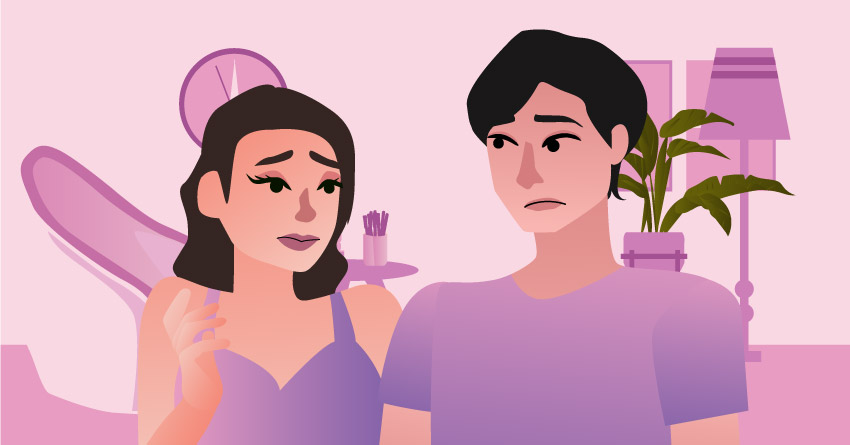 Once you've realized that you've become the giver, decide if the relationship is worth fixing or not. Most of the time, codependent relationships are unfixable, but every situation is different.
When tackling this topic with your partner, be assertive and clear. Sit down somewhere private and have zero distractions. The discussion will be rough, but you've got to push through— let the guilt flow, as this is for your own good. You can also take a couples therapy session so that someone is mediating the discussion, so you wouldn't be easily swayed by the taker's antics.
3

Find and use your "voice."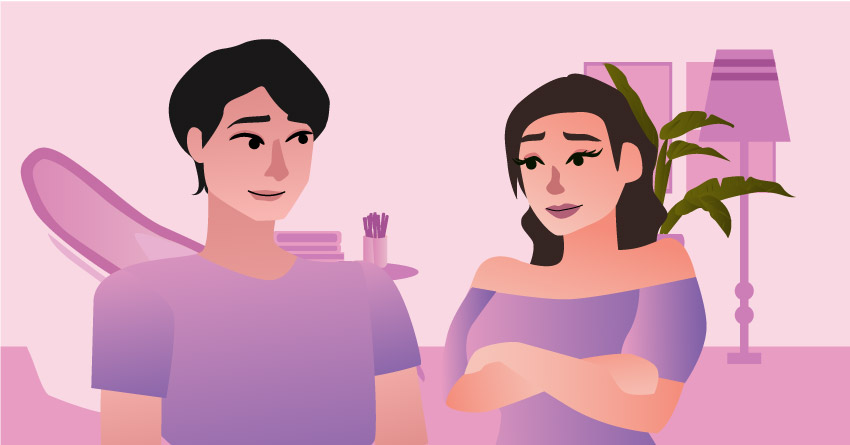 Finding your voice isn't complicated, but you may have difficulty doing it. You'll be stepping out of your people-pleasing self, which can be incredibly hard for codependent people.
To do this, you'll need to voice out your actual thoughts and feelings. When discussing something with your partner, don't say the things that they want to hear, but things that actually resonate with you. Your partner may get upset, but remember that disagreements are normal in the relationship, so keep voicing your true self.
4

Assert healthy personal boundaries.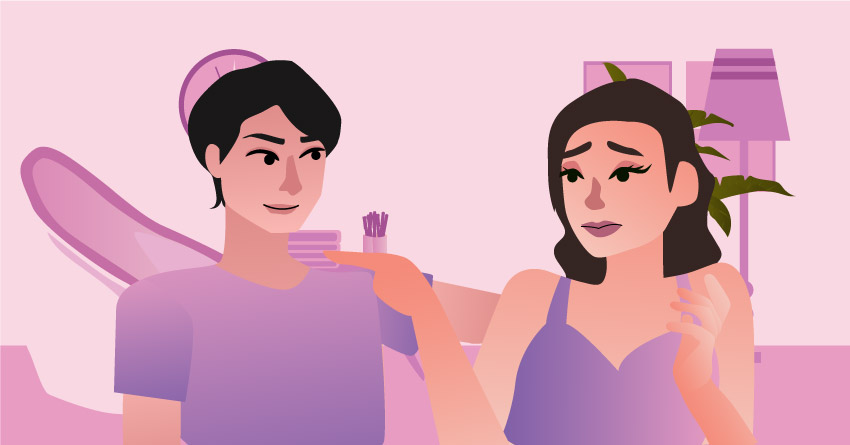 Aside from expressing your actual opinions, you'll also need to establish boundaries. If you feel uncomfortable doing something, say no. Remember that a person who truly loves you will understand.
5

Focus on your needs first.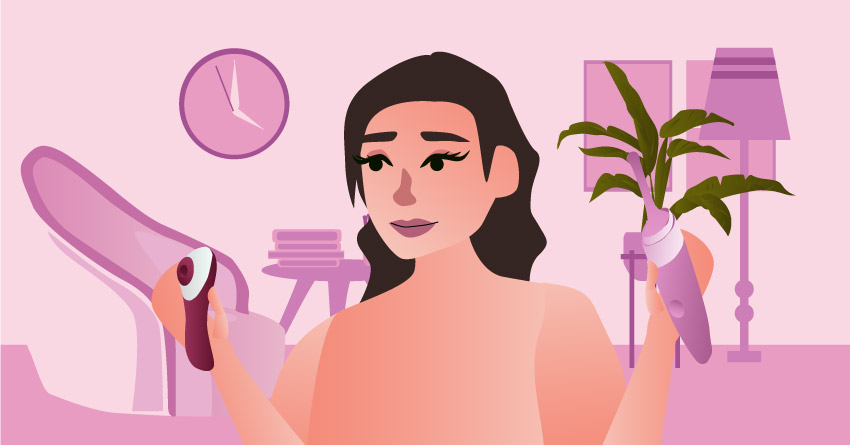 Part of changing the cycle is prioritizing yourself. Have you always wanted to try ice skating, but your partner pushes you to go bowling instead? Go to the skating rink with your friends instead. Do you want to try out love toys and have self-pleasure plays, but your partner says it's a waste of money? Get yourself that toy you've always wanted to try! Enough with prioritizing everybody else's needs. You've always been there for them… Be there for yourself, too.
6

Engage in self-care activities.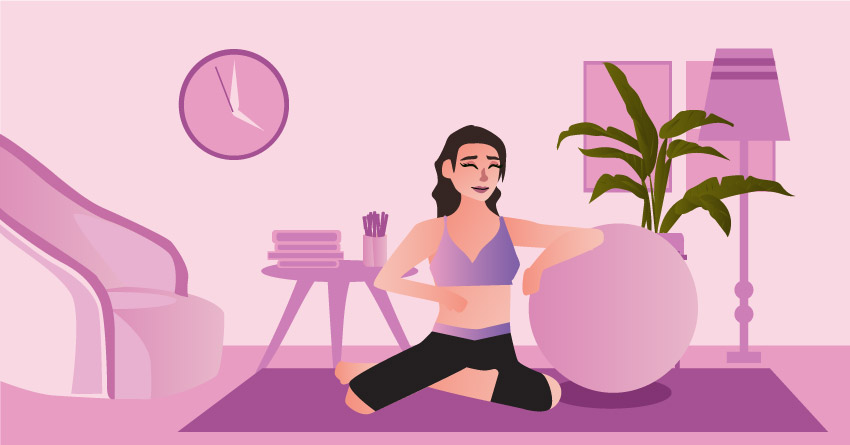 Another great way to change your codependent behaviors is by spending time with yourself doing those things that'll recharge and nurture your soul. Go watch that favorite movie. Order that pizza that your partner finds "icky." Spend a few hours in a spa with your besties. Have a video game night with your pals. Do whatever your heart wants.
7

Seek therapy if possible.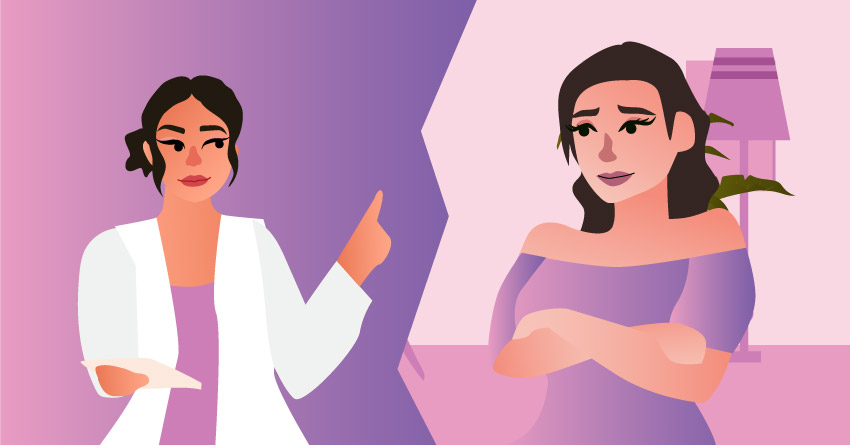 Unlearning codependent behaviors on your own can be incredibly difficult, so we suggest seeking a mental health care professional if you have the means. The great thing about having a therapist is that they'll be able to help you find the root cause of your codependency. In that way, you'll go through romantic relationships differently— one where you don't have to sacrifice yourself for it.
8

Connect with family, friends, and codependency support groups.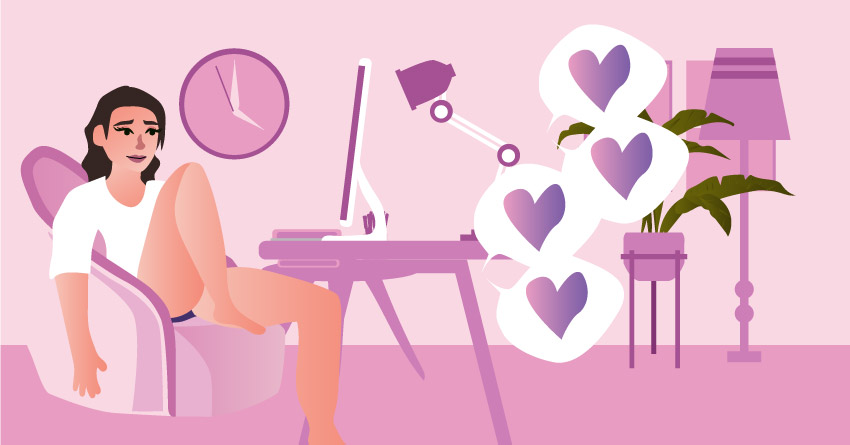 Aside from a mental health professional, we also recommend getting help from your friends and family. Spend more time with them, especially if you've ended the relationship with your partner— the first few months can be extremely tough, and you may feel lost during this period, so it's better to get yourself connected with loved ones.
There are also support groups online that could help you manage your experience. They know what you've been through and what you're feeling, which makes their opinions more reliable than loved ones who don't have codependency issues.
Takeaway
A codependent relationship may look like any regular relationship at first glance, but it's actually filled with stress, anxiety, and resentment, particularly for the giver. It may not have the typical things you see in a toxic arrangement, such as loud fights and physical abuse, but staying in one can still lead to detrimental effects on your self-worth and mental health.
You deserve a love that won't make you constantly think that you're not good enough. You deserve a partner that wouldn't enable your issues and instead help you work through them. Don't settle into a codependent relationship.