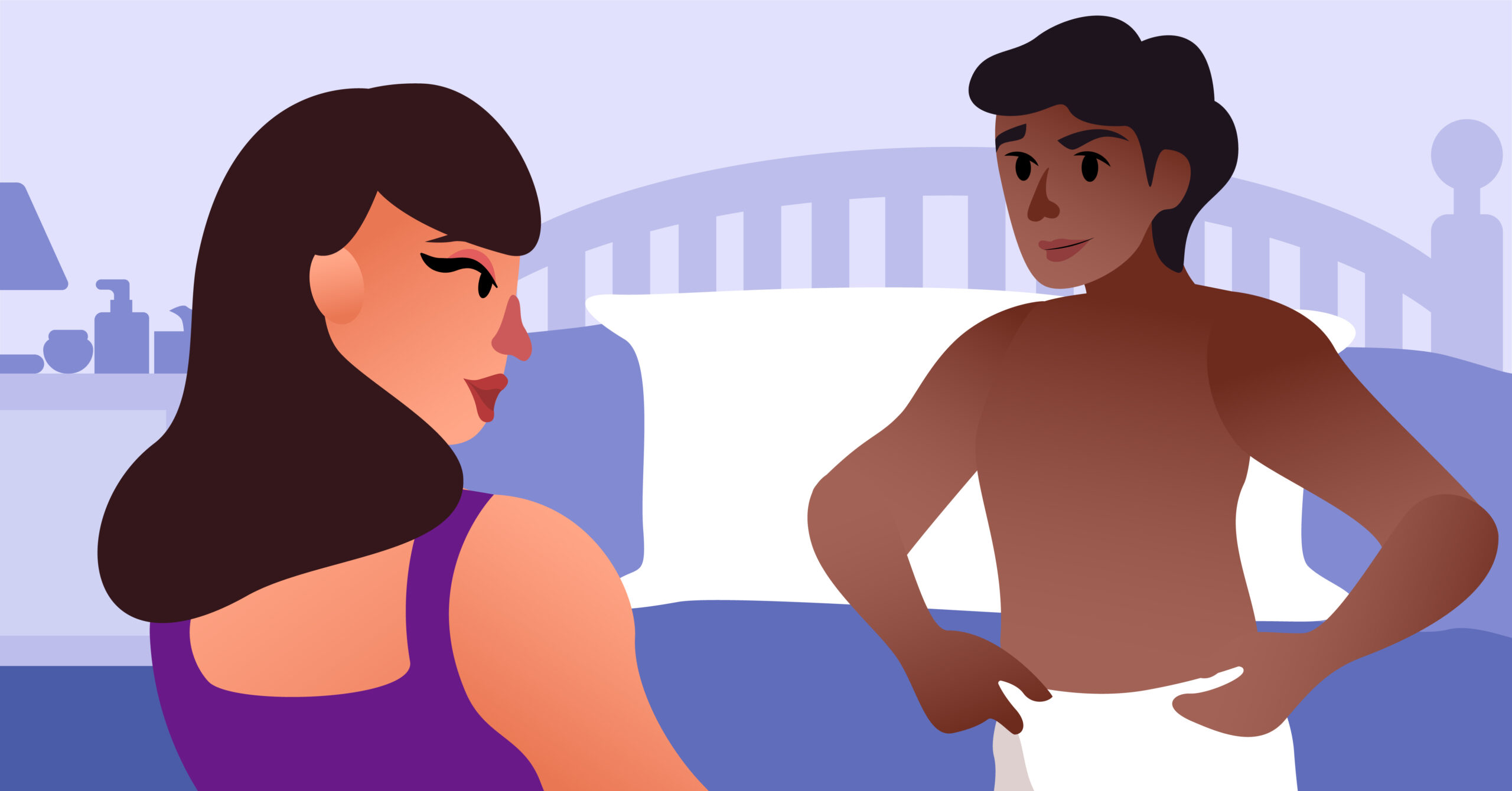 With the media these days, the depiction of men having a big dick is seen as an admirable thing. It's a misguided stereotype that a man with a big member is seen to be strong and will guarantee to make you enjoy time with such a man in the bedroom. But you're also probably asking in your mind, what happens and what do you do if your partner has a big dick?
If you have ever had a partner is well-endowed, you might wonder if there really is truth to the saying "too much of a good thing"; and you're not alone at thinking that. A partner who is too well-endowed isn't all it's cracked up to be, especially if you find sex to be more uncomfortable  because of this. Don't worry, there are tons of tricks for troubleshooting if your partner is on the larger side. And in this article, we will tackle those tricks.
Tips To Make Sex Pleasurable If Your Partner Has A Big Dick
What you really have to keep in mind is that if penetrative sex is too painful for you, even when you've already done all the good stuff (you know, foreplay and all that), then you and your partner have to be open to other forms of intimacy. Sex doesn't just involve penetration. There are other ways the two of you can reach orgasm such as rimming and blowjob.
1

Make sure he's using the right condom.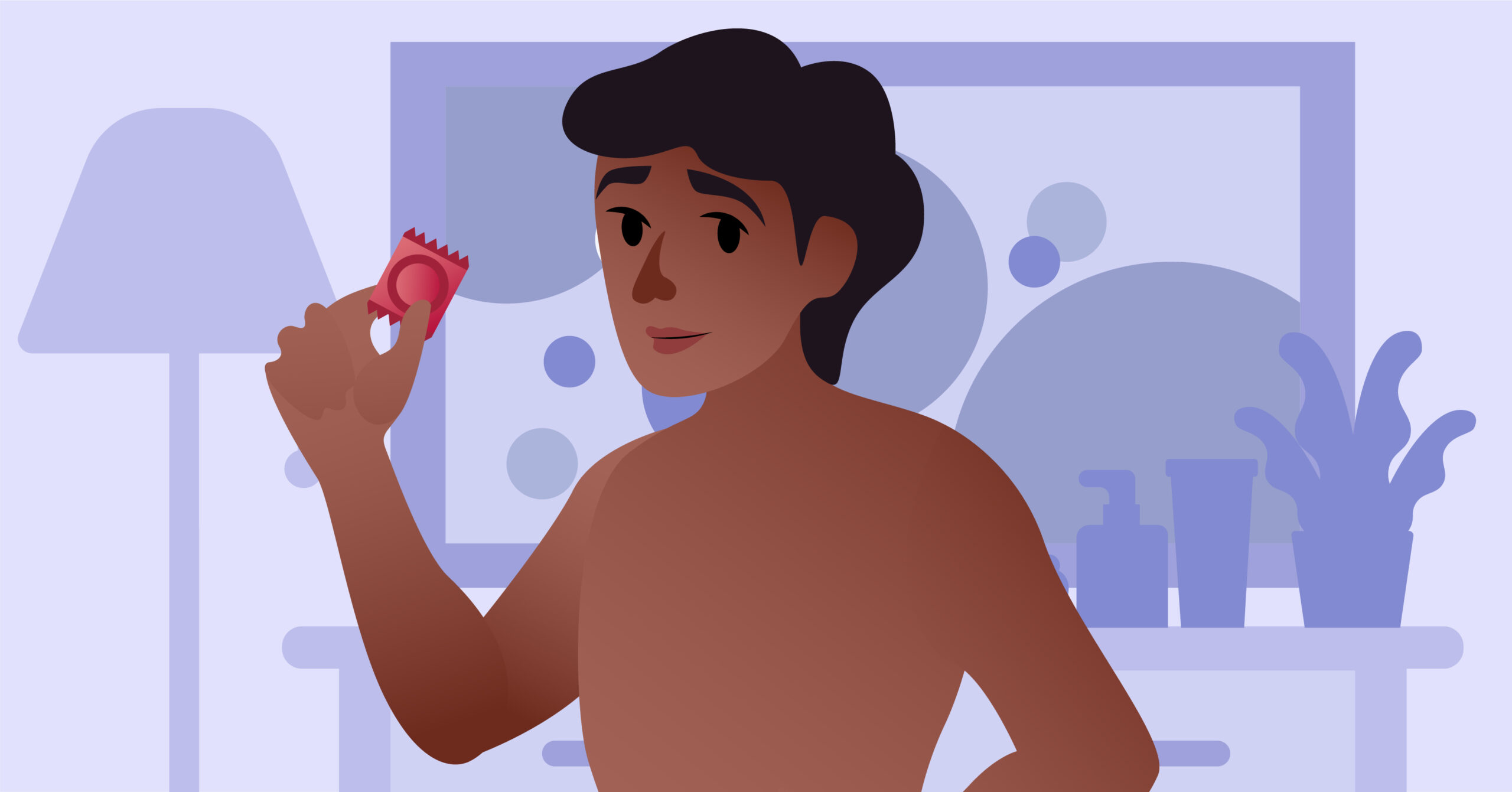 Squeezing into a condom that's too small is an accident waiting to happen. Plus, sex can be awfully uncomfortable if your partner doesn't have the right condom fit.You don't want to get an infection or unwanted pregnancy. So make sure he has condoms that are right for his size to avoided the dreaded broken condom dilemma.
2

Don't overstretch yourself.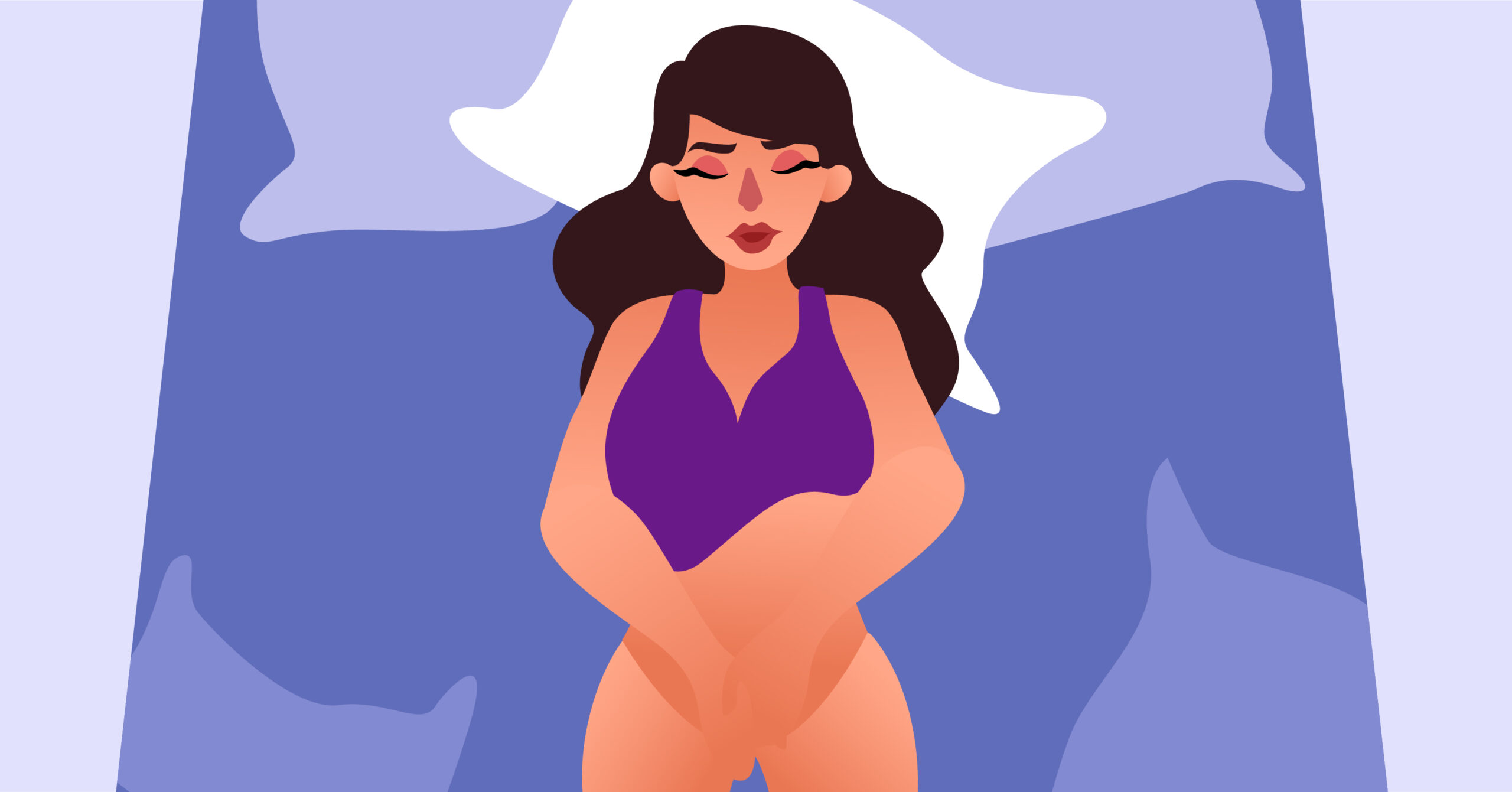 Don't force penetration if it's making you uncomfortable. Roughness can cause pain and you should remember that penetration is not the end-goal when it comes to sex. Make sure to take your time to ease in to your partner's big dick. You have to be comfortable, aroused and lubricated well for penetration.
Welcome the thought of telling your partner what to do. Discuss what's making you uncomfortable and say what turns you on. You can try masturbating before actual sex to know the positions that pleasure you. If you want to divert from penetration you can also focus on other things like oral sex, foreplay or reapplying lube.
3

Work out your pelvic floors with kegel exercises.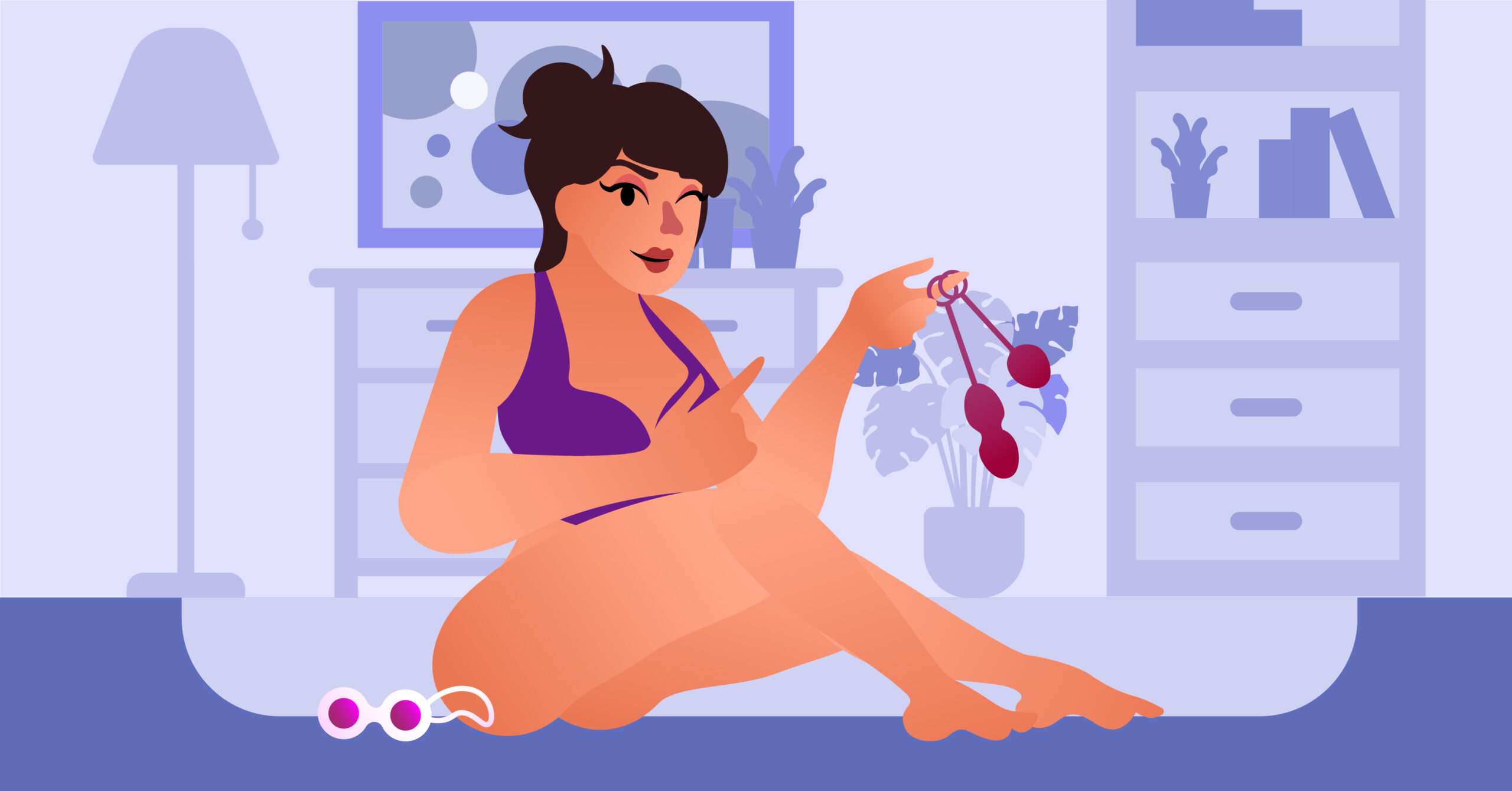 Kegel exercises make you more aware of your lower insides and let you identify the parts that are in pain when you're having sex with someone having a big dick. Pain causes anxieties which results in the tightening up your pelvic floor muscles when you're having sex. This reaction is your body's natural way of protecting you from pain. If you know which parts of you get uncomfortable during sex, you can better address the problem and work on relaxing those muscles. Working with kegel exercises can help you develop your endurance and prepare better for yout partner's big dick. Try incorporating kegel balls in your exercises to really exercise those pelvic muscles.
Kegel exercises involve contracting your pelvic floors then relaxing them. You want to remember how to get to a state of internal relaxation when you're handling a big penis.
4

Focus on lots of foreplay and lube.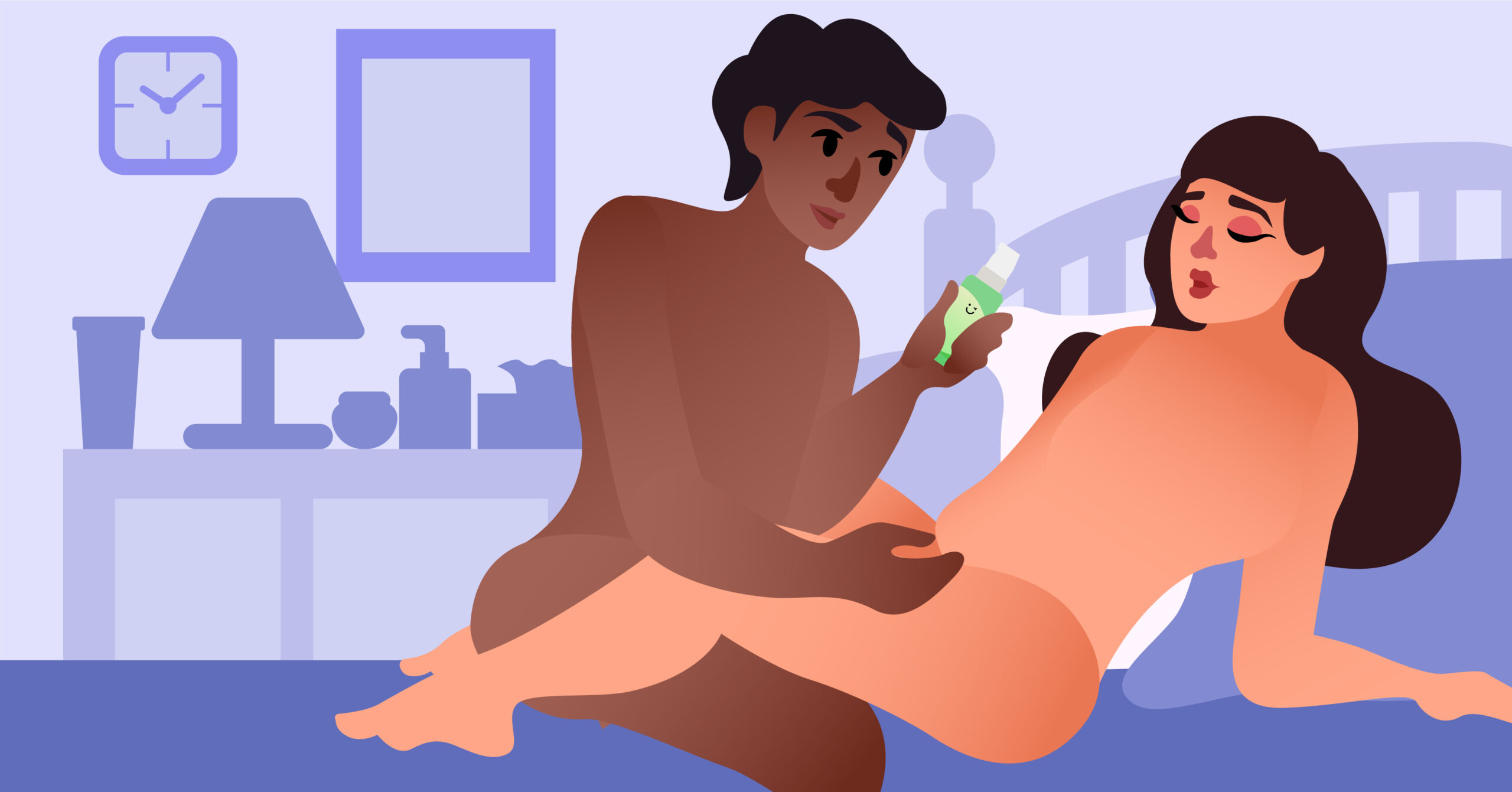 You can never have too much foreplay. Foreplay is what can help you feel aroused in sex. Doing foreplay can help trigger physiological responses that can make sexual activity enjoyable and even possible! Some ways to do foreplay are: slow and sensual kissing with the tongue, a sensual massage, playing with sex toys or sensory play, like teasing them with textures such as ice cubes or feathers.
Lubricants enhance the experience and eliminate painful chafing and burning. Generously apply lube around your vulva and his penis to ease penetration. It's also important to know which types of lube to use. Water-based lubricants do not leave stains on sheets and are easy to clean in the laundry. While silicone lubricants are most helpful for anal sex since they're thicker and last longer.
5

Put your lips to work.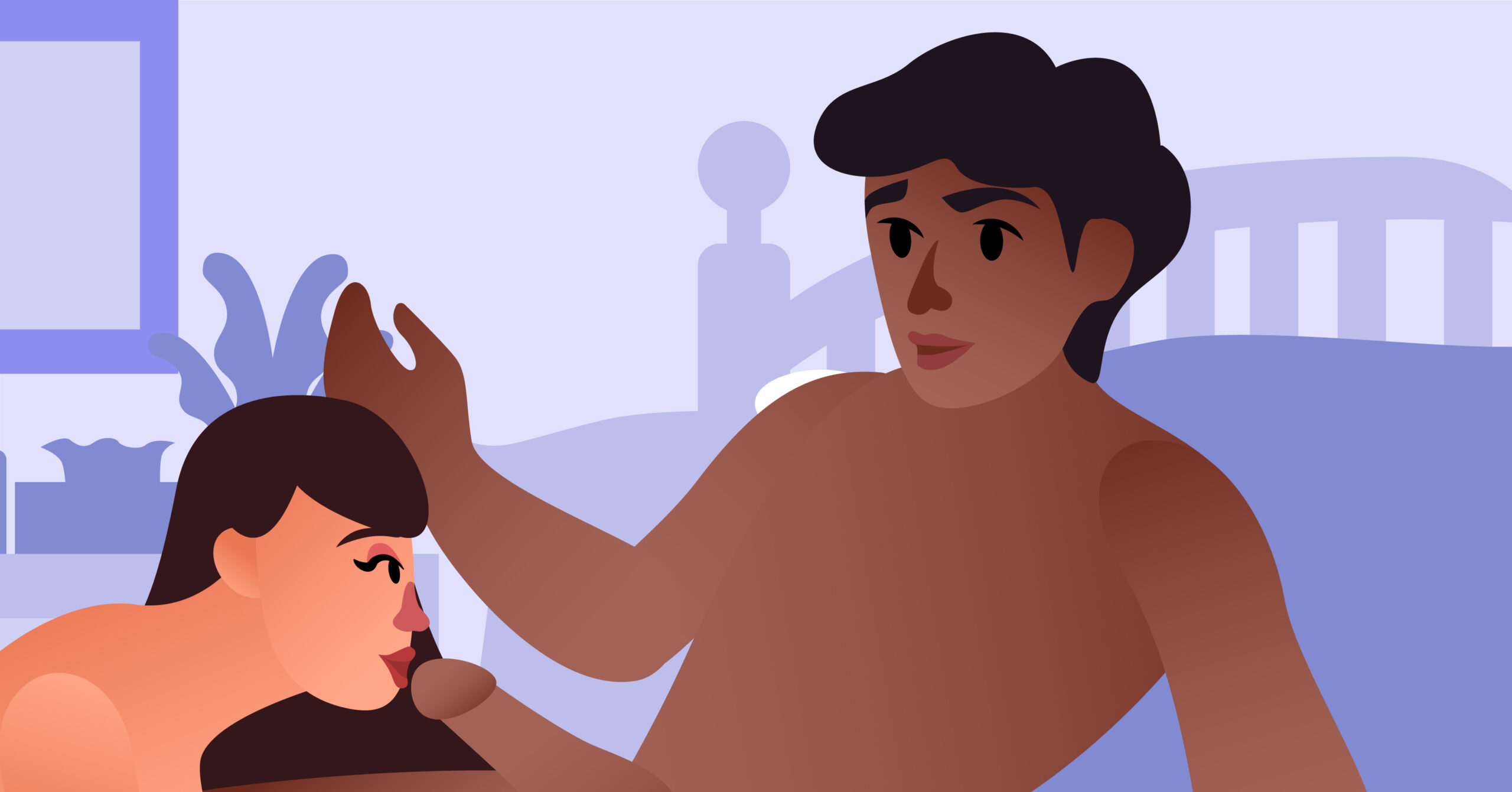 You can also have oral sex if you want to change up from penetration. When giving him a blow job make eye contact and lick his tip down to his shaft. Don't be afraid to spit to make the blowjob easier. Take your time until you can put the penis in deep to the back of your throat. Pay attention to what he likes and ask him where you should focus. Use your hands to caress other parts of his body.
If you would also want to receive oral from him, say so. Tell what areas really turn you on the most, is it the clit? the labia? Moan and don't be afraid to say what you need in bed. Have your partner slowly tease your clit, give you an orgasm or a few, and let your body have some time to get the blood flowing and ready for penetration more easily.
6

Wrap your partner's big dick with a cock ring.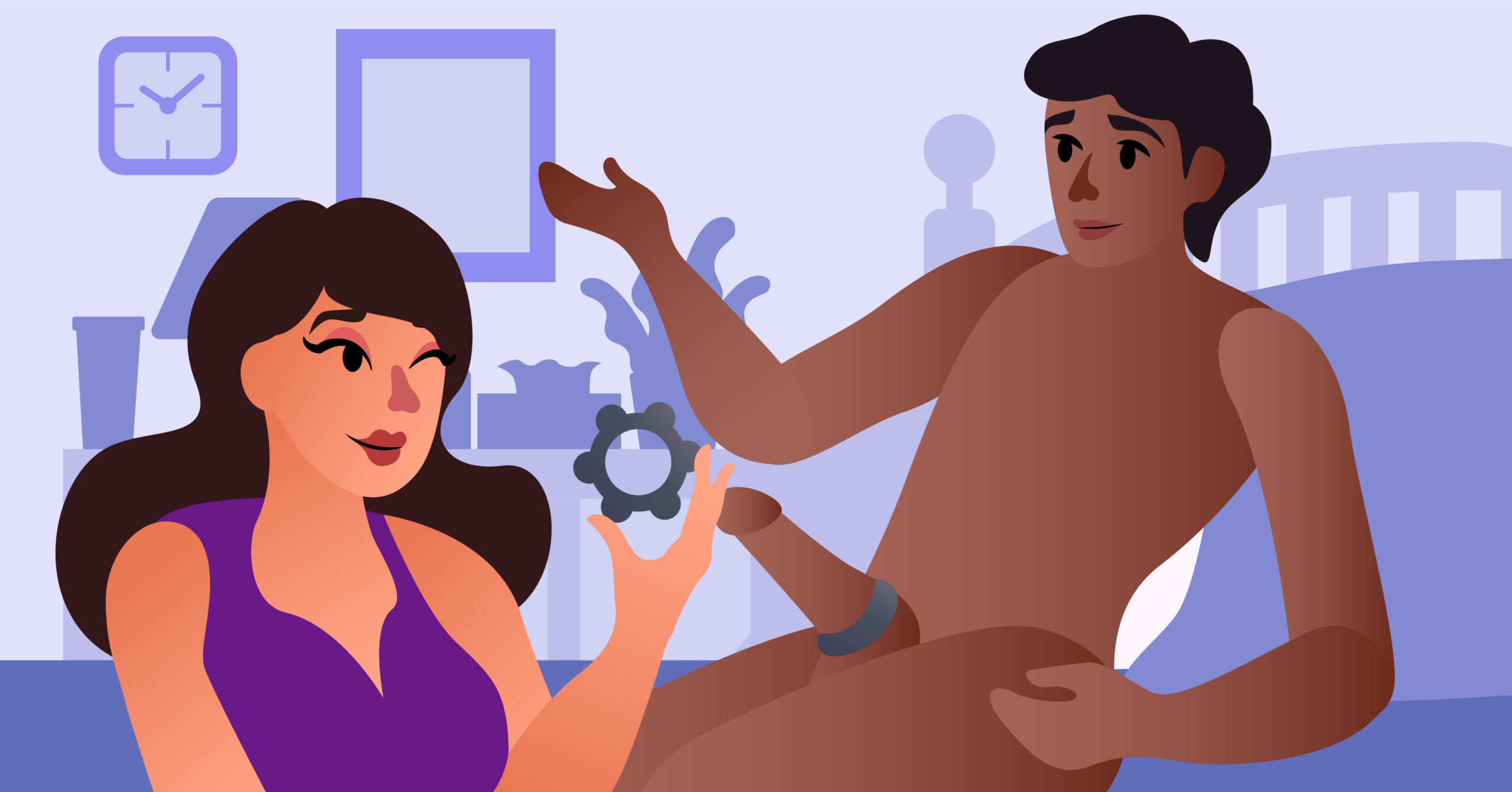 Cock rings are going to be extra useful when making him hard. They create a feeling of tightness and pressure on your boyfriend's penis and make him hard and thick for longer periods of time.
But what really makes them convenient for your situation is that cock rings take up some space on his shift when worn, which means he's not at his full length when he tries and enters you.
7

Try sex toys that can help you prepare for your partner's big penis.
You can practice with a sex toy first before penetration so you can get a feel of what turns you on. Practicing with a toy can also help introduce your muscles to new sensations like getting penetrated by a huge penis. This can help you prepare better when
You can try an egg vibrator first or a dildo as good practice. Remember to use lots of lube when using sex toys as well. A water-based lube is best for sex toys since silicone lube can degrade the toy's quality.
8

Try some boob play.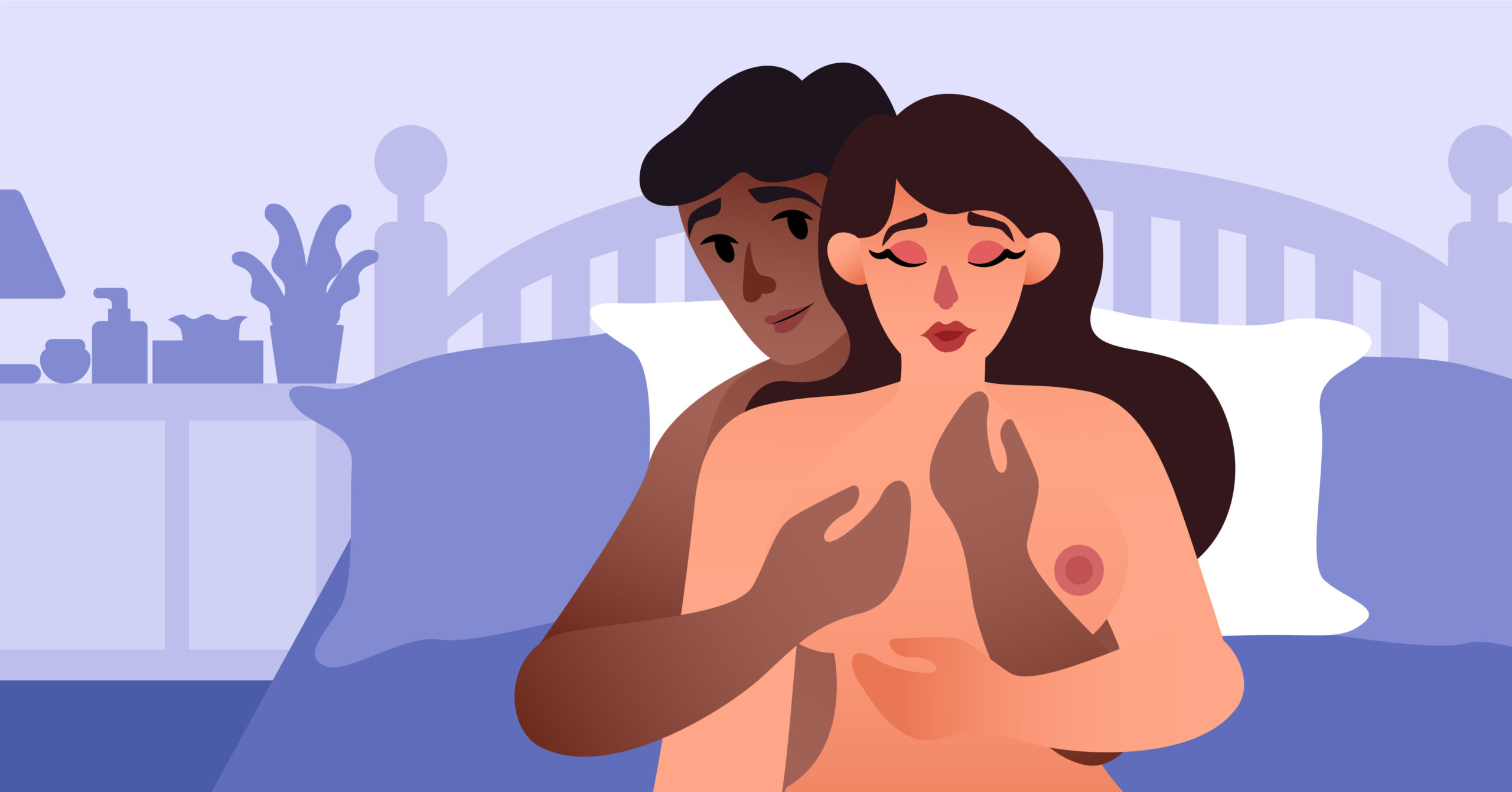 Aside from hand jobs and blow jobs, another way to get around is by engaging in some fun boob play. In order to get good boob play, your partner can tease you by massaging and squeezing your boobs slowly.
He can trace your areola slowly to build up anticipation. He can then start sucking and licking around your nipples. Stimulating your nipples can also bring a highly arousing experience so feel free to try these techniques with your partner.
9

Play around with sex positions that adjust well to his big member.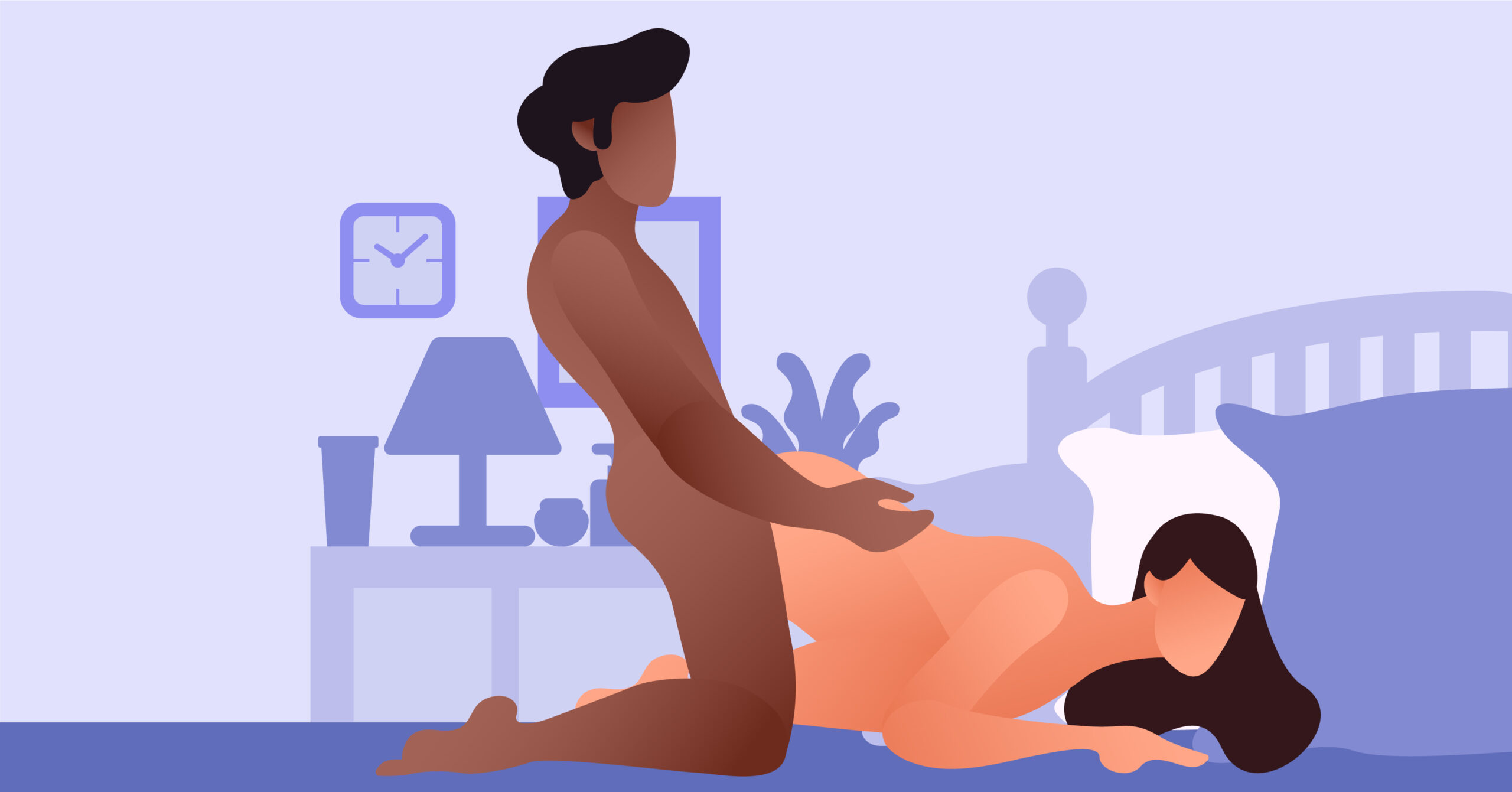 Changing up an angle or position can make great changes in your sexual experience. The "slip 'n slide" position gives all the feels of penetration without having to get the penis in. Your boyfriend climbs on top of you as you lie face down. He slides his lubed shaft up and down between your ass cheeks.
You can also the "seat position" where you become the recipient as you take a seat on the edge of a chair or bed, then spreading your legs. Your partner kneels in between and can use his mouth, toys, his hands or all of the above to work you into a pleasurable frenzy. There are plenty of positions to try so the two of you can still enjoy sex together, it's all a matter of knowing what you like while being creative with your positions safely.
10

Be patient.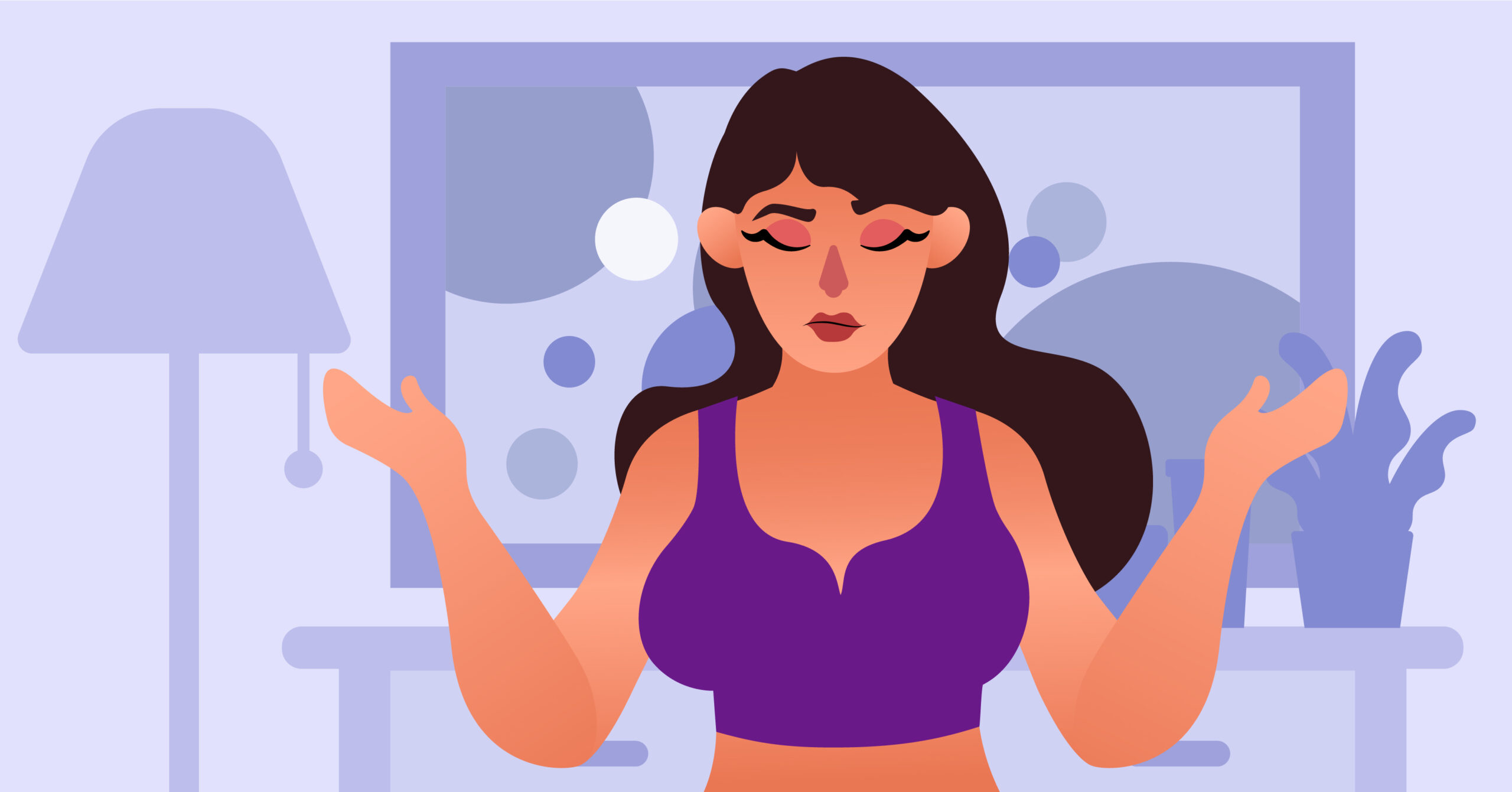 As you experience new sensations, it's most important to be patient and enjoy the process in each step of the way. When you feel comfortable, make sure to let your partner know.
The process comes down to knowing your limits and practicing your body to familiarise with new sensations. Be patient, go slow and take your time. Soon enough you'll be enjoying your partner's big dick and you'll experience new waves of pleasure with your partner.
Prepare Better For His Big Penis With These Essentials
You've got the tips to handle your partner's big member, but we will take it a step further by listing the essentials you need too! Enjoy steamy plays in the bedroom with these essentials and we promise that you'll experience wild orgasms in no time.
1

SVAKOM Nova Kegel Exercise Ball Set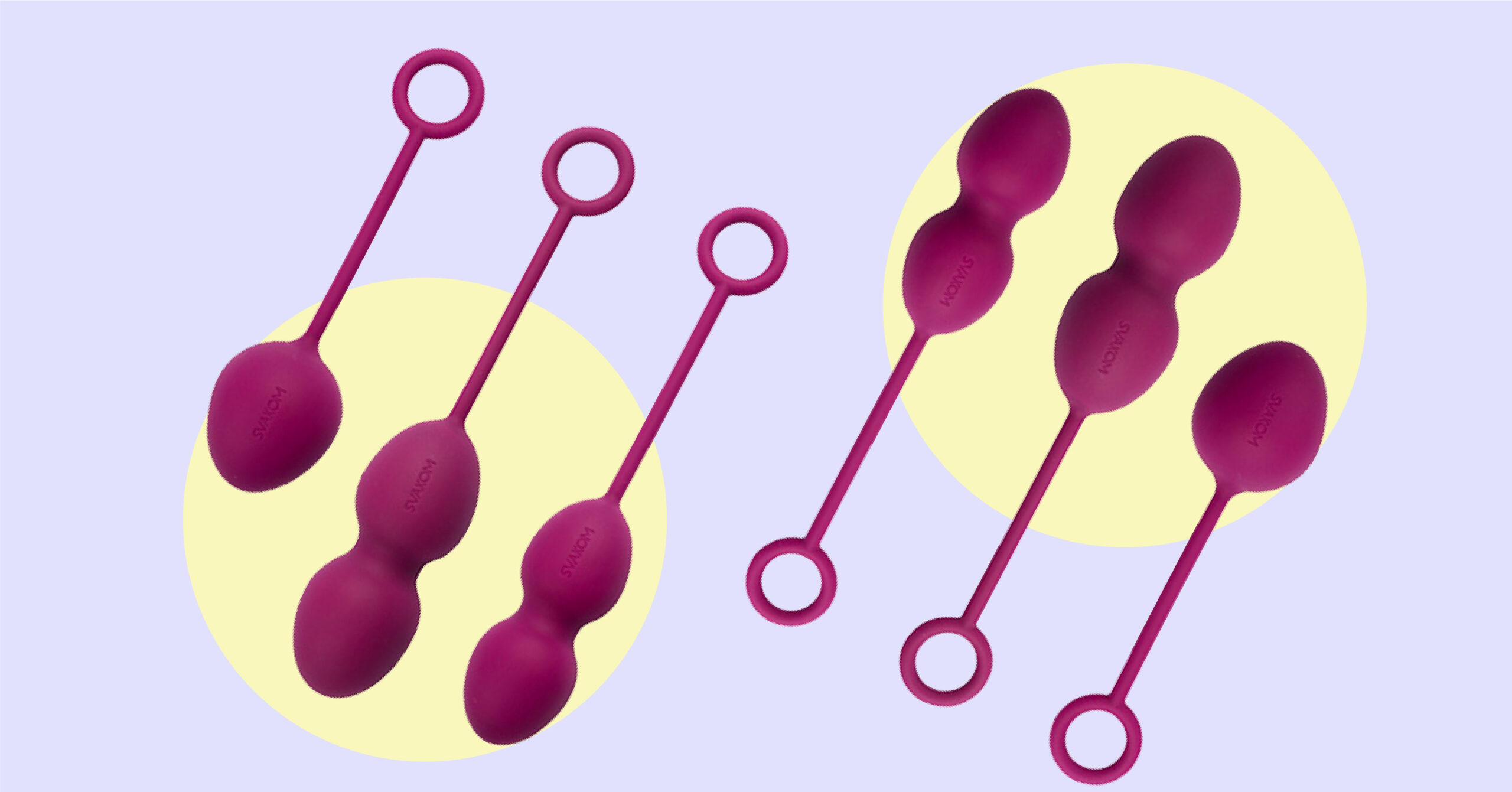 There is a way for you to keep your pelvic muscles strong and tight. With Kegel exercises combined with the use of SVAKOM Nova Kegel Exercise Ball Set, you can give your vaginal muscles the work out it needs. Measuring a total of; Single ball length 5.315"/ diameter 1.417" , Double Ball (big) length 6.69"/ diameter 1.260" , Double Ball (small) length 6.3" / diameter 1.10", it's a love toy that's made from body-safe silicone that feels soft and luscious on your skin.
2

Satisfyer Strengthening Balls (Set of 3)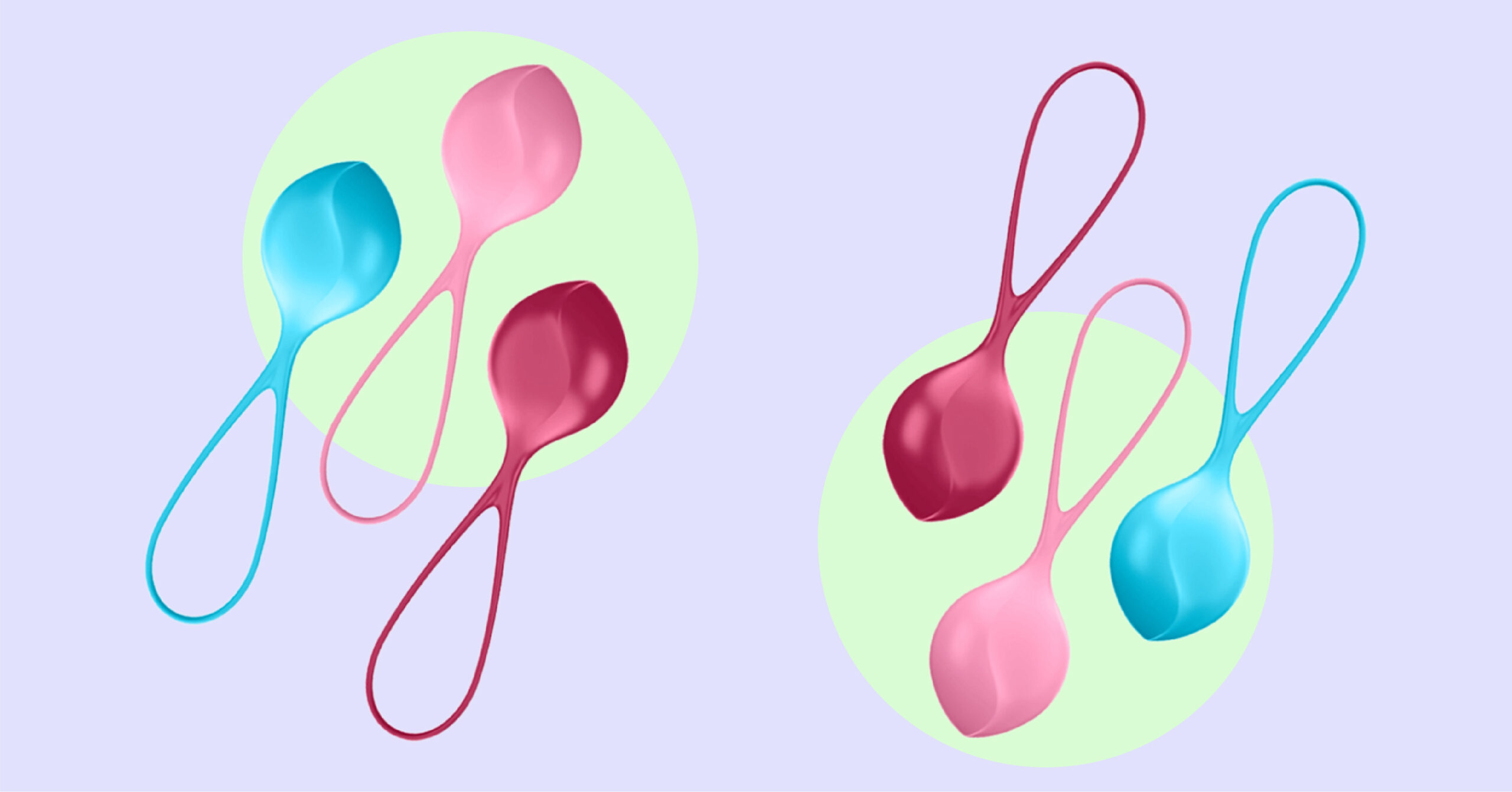 Aiming to get stronger orgasms while enjoying his big penis? Give your pelvic floor muscles their much-needed workout! The Satisfyer Strengthening Balls (Set of 3) is a pelvic floor training set consisting of three kegel balls in varying weights. This pelvic floor training set consists of 61.9g, 82.1, and 97.9g kegel balls. These varying kegel balls train your pelvic floor muscles— the muscles that enable you to experience breathtaking orgasms. It's also waterproof and easy to clean, making it a great tool for your pelvic floor exercises.
3

Eros Fetish Line Silicone-Based Lubricant – Toy Bottle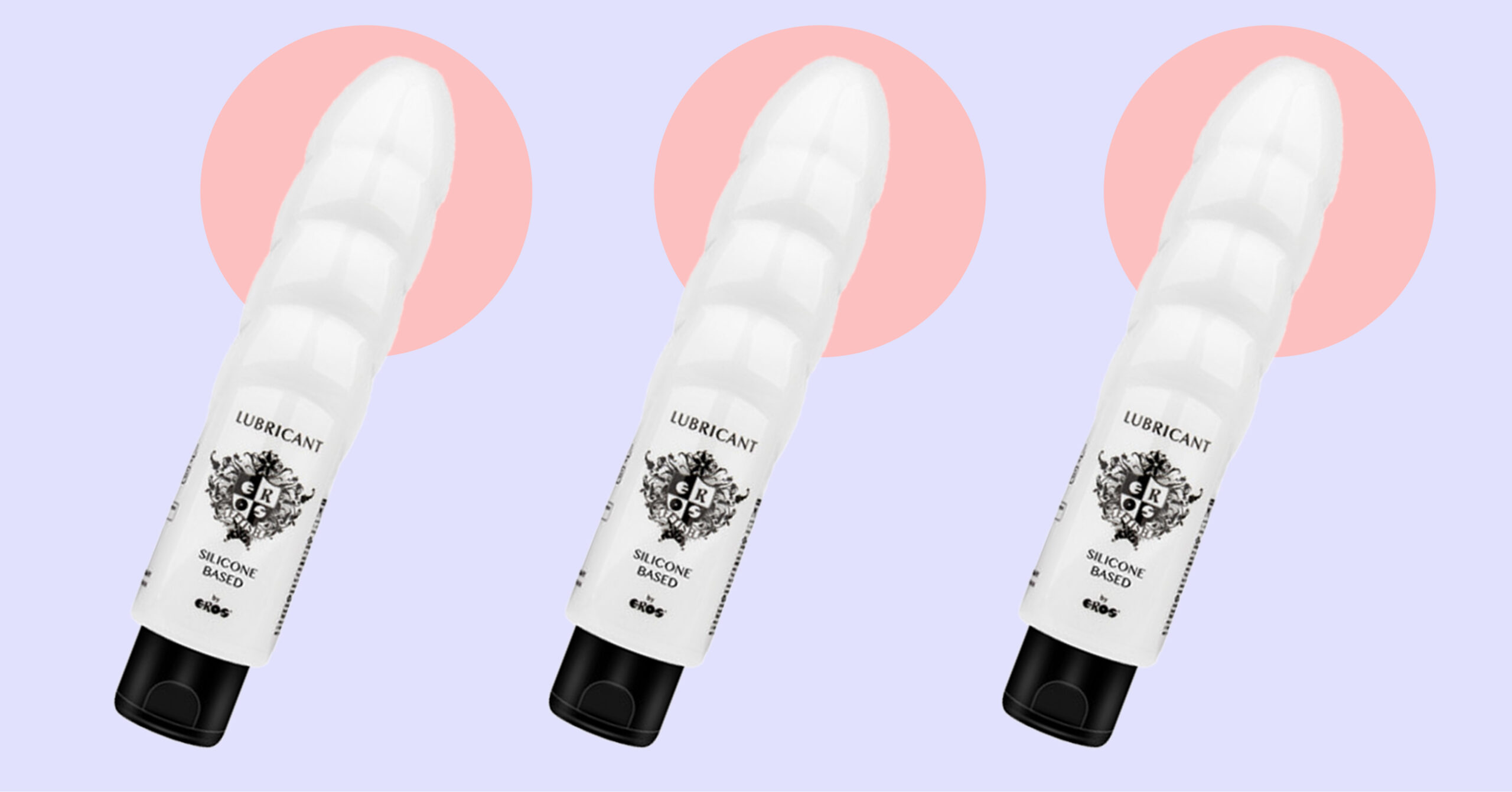 Say farewell to discomfort, and dryness during sex with the Eros Fetish Line Silicone-Based Lubricant – Toy Bottle. This comes with a non-sticky, unscented, and oil-free formula, ensuring absolute comfort for you and your boo. It also has a thicker consistency than the other types of lube, making it an ideal lubricant for anal sex. Not only that, but this lube also comes with a phallic-shaped bottle— you're getting two items for the price of one!
4

Chocolate Lube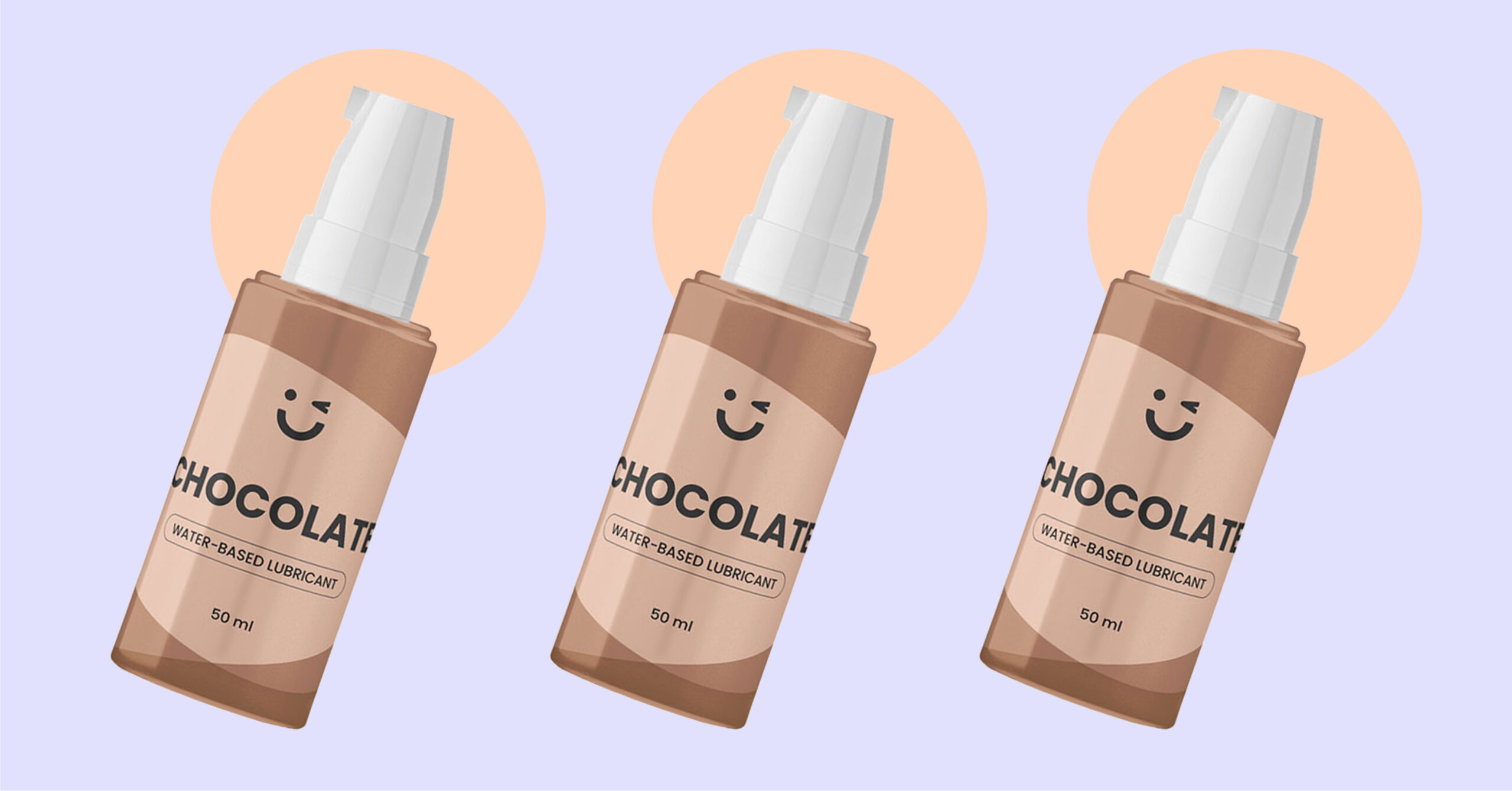 Indulge in chocolatey sweetness, even in the bedroom! Enjoy the delicious thrills of the Lauvette Chocolate Lube. It's made with a body-safe and long-lasting formula, making it an ideal lubricant for various kinds of sexcapades. It's great for various kinds of frisky plays, such as oral sex and body massages. This lube is also ideal for vaginal or anal penetration, ensuring a smoother groove during the deed.
5

Double Design Cock Ring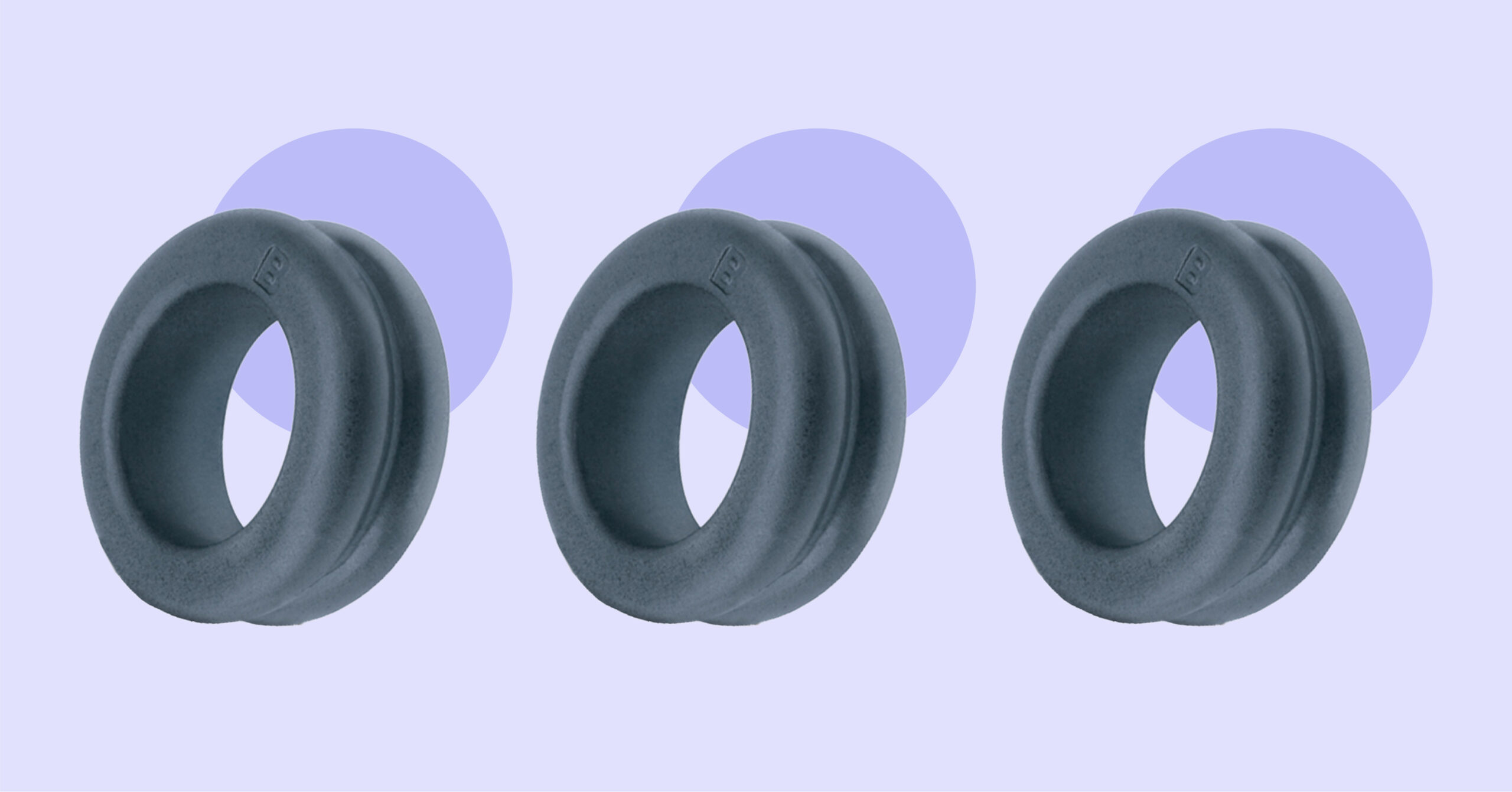 If you can't get enough of his big member, make his manhood always on for steamy plays! The Double Design Cock Ring is thicker than your regular penis rings, ensuring to stay in place throughout the deed. It's also made with a soft and flexible material, keeping a comfortable fit for most sizes. It's made with the stretchy material TPE, ensuring a comfortable fit on most sizes.
Frequently Asked Questions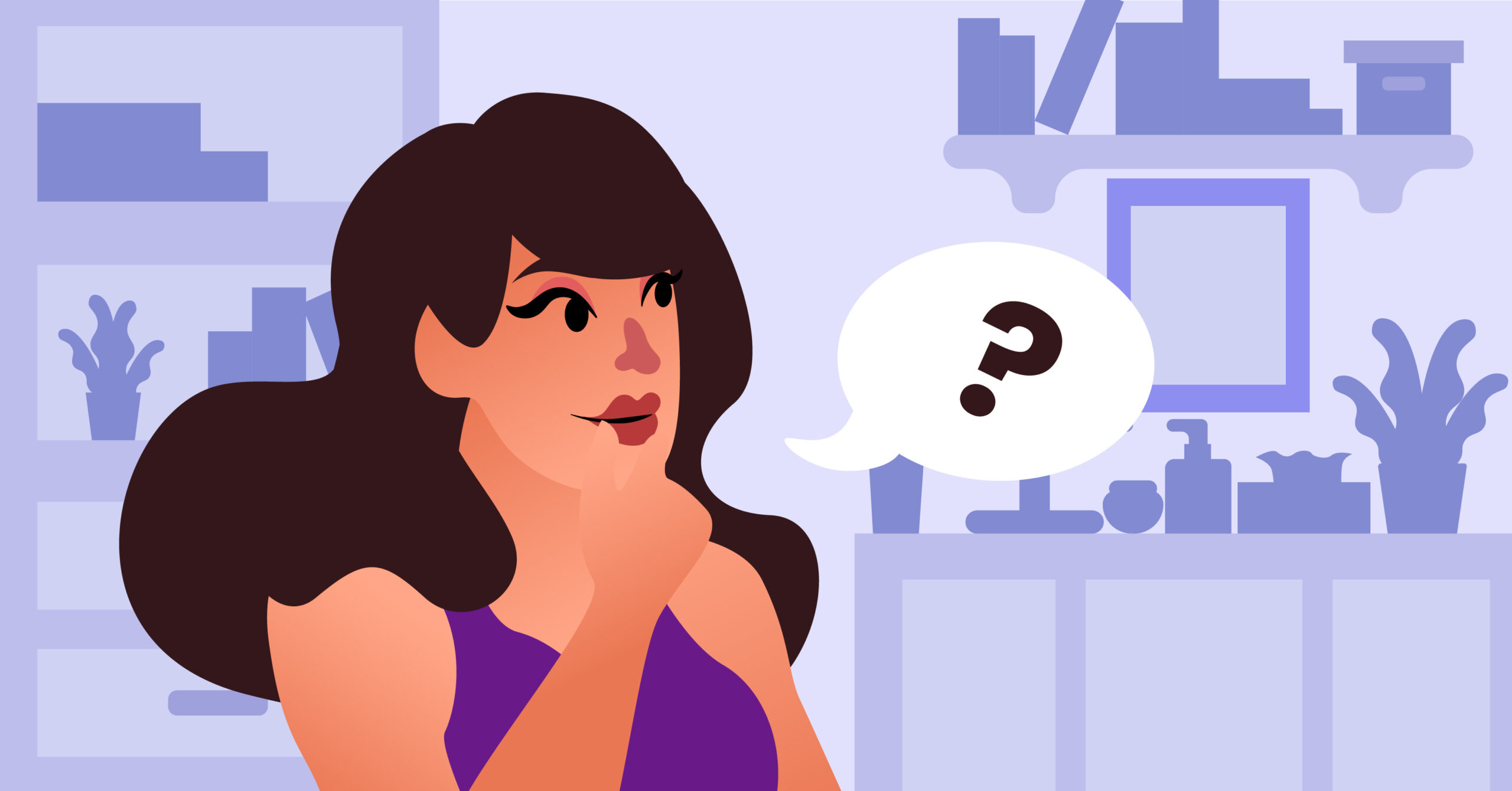 You've read the tips but you may still have some queries regarding your partner having a well-endowed penis. Don't worry, for we have also made an FAQ list to help you.
1
What's the best way to prepare for a big penis?
Preparation steps depend on taking the needed precautions and knowing what you're willing to explore with yourself and your partner. You could start by practicing with a sex toy. You could begin with using a vibrator or dildo to familiarize yourself with the sensations. This will help you prepare for your partner's big member on actual sex.
Take your time to figure out your body and what really pleasures you. When shopping for toys you could also bring your partner along so he can explore toys with you. And even when you're practicing, make sure to use lube to ensure comfort. Water-based lubes are best for silicone toys.
2
Is oral sex okay if my partner has big dick?
It's very common for the gag reflex to kick in, especially when a well-endowed penis is pushed to the back of your mouth. This is because your brain signals you that you might be pushing down something harmful for you. A way to pleasure him without having to gag from deep-throating is to swirl your tongue around his nerve-packed corona (the edge where the head meets the shaft) and slowly suck the tip of his shaft. You can use your hands as well in this process for added sensations.
If you feel you will be overwhelmed by your partner's big penis in your mouth, you can also practice deep throat by using a clean dildo or a cucumber. To suppress your gag reflex, you can try a suction cup dildo for practice too. Place the dildo on your tongue and push until you feel your gag is acting up. Once your throat gets accustomed to the stimulation, you can start pushing back even deeper.
3
Can we do anal sex if my partner has a big dick?
Wanna try backdoor fun but you having a big dick or your partner's big schlong makes you hesitant? You definitely could do anal with a big penis, so long as you have taken the necessary preparation prior. 
It's great help to try some sex toys such as butt plugs to familiarize your anal muscles to new sensations. Slow practice is important to prep before taking on your partner's big dick. Remember to lubricate around the anus too before sliding in the penis or toy. Water-based lubes are best when you're using a toy and silicone-based lube is great when doing anal sex since it's thicker. These steps are necessary to avoid any huge tearing or severe pain when actual penetration takes place.
4
What do I do if he finishes too fast?
There are options to take if he finishes too quickly. Take the pressure off of him, show that you're glad he experienced orgasm by giving him a quick kiss. It's natural for men to finish quicker than women.  You could tackle the issue as a couple, ask him to help you climax too by using a toy or giving you oral sex.
Give him some time to rest and could also extend the foreplay so he can help you orgasm too. You could slowly start kissing and get into a second round. As a couple, you have to attend to what each other needs during these times of sensual intimacy.

5
My partner doesn't like foreplay. What should I do?
If your partner doesn't understand the significance of foreplay, enlightening him may do the trick. Take time to converse with your partner about this. Let your partner know why foreplay is necessary for a satisfying sexual experience.
The intention of foreplay is to arouse the consenting partners involved to get into pleasurable sexual activity. The whole sexual experience is an important element to a couple's relationship; a way for partners to attend to each other's needs when they're in the bedroom. This makes foreplay an important prerequisite to build up a good sexual experience. As a matter of fact, research has long shown that many people with vaginas don't orgasm with intercourse alone. So whether your partner has big dick or not, that factor won't really help if your sexual activity doesn't play out well.
Takeaway
Sex with your boyfriend is meant to be safe, comfortable and full of pleasure. Regardless of of them having a big dick, your sexual experience is a special moment for pleasure and intimacy so you might as well do it well and enjoy. Remember to pay attention, be in the moment and relax. Overall, we hope that these tips are able to help you enjoy your playtime even more.