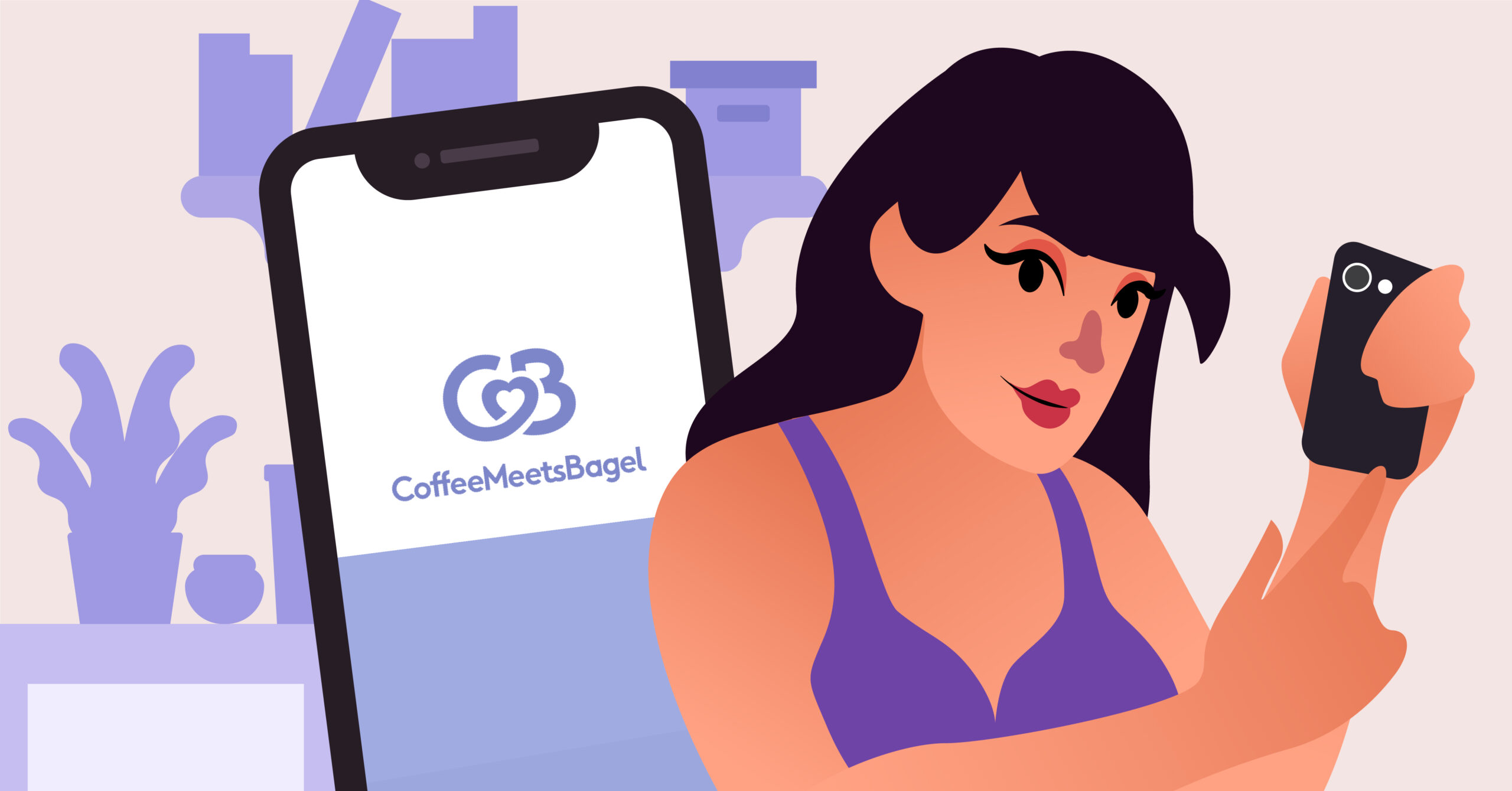 Online dating can be very scary and even tiring to some who genuinely want to find meaningful connections. So how exactly do other dating apps compete with the popular "hot-or-not" user interface? Coffee Meets Bagel's new interface emphasizes user profiles by further distancing themselves from this highly saturated interface design. 
What is Coffee Meets Bagel?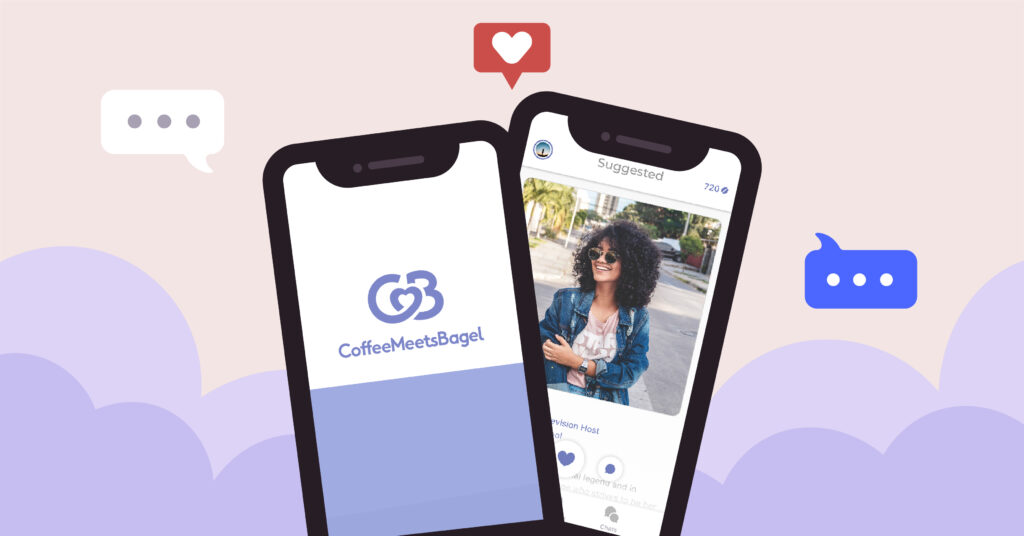 Coffee Meets Bagel (CMB) is a meaningful dating app for people sick of swiping. It's all about helping you go on better dates with quality relationship-seekers because the site believes in quality over quantity. Unlike other dating apps, their smart algorithm curates match based on your preferences, so you can spend more time going on real dates with matches who matter. 
Coffee Meets Bagel is a San Francisco-based dating app launched in 2012. The app has led to over 50 million matches since its launch. And its interface design, unlike popular apps like Tinder, focuses on quality over quantity in connecting users. And it gives users the option to "heart" or comment on the profile. Coffee Meets Bagel is free for a basic subscription but with limited features. And its paid membership pricing starts as low as $20 (roughly 1000php) per month. 
Coffee Meets Bagel is great for:
People who are tired of endless profile swiping.

Singles who want a modern approach to dating. 

Those who like free apps and a la carte features.
And the site may not be great for:
Singles looking for a purely hook-up or casual-focused experience. 

Older singles, since the typical Coffee Meets Bagel crowd is a bit younger. 

Some singles may struggle with the lack of men on the app.
How To Sign Up at Coffee Meets Bagel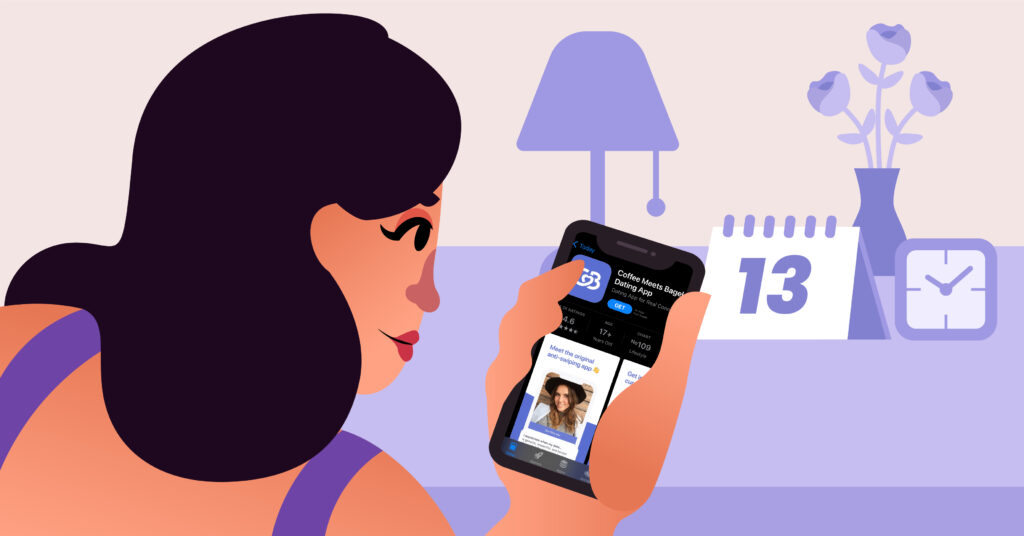 You can register your Coffee Meets Bagel account with your phone number or with your Facebook page. We will give you a breakdown of the steps for both ways just in case you need them! 
Signing Up With Your Phone
Download the app from the Apple Store or Google Play.

Open the app and choose "continue with phone number." 

Put in your phone number. 

And wait for your SMS verification to pop up and complete. 

Fill out your profile.

Choose your dating preferences.
Signing Up With Your Facebook
Download the app from the Apple Store or Google Play. 

Open the app and choose "continue with Facebook." 

The app will direct you through connecting to your Facebook. 

Approve the permissions as the app requests them. 

Fill in your profile.

Choose your dating preferences.
Why You Should Try Coffee Meets Bagel
This app is great for those who are tired of endless swiping and who genuinely want long-term relationships. But beyond that, there are tons of advantages to CMB, and those are:
1
The interface is highly smooth and makes you more intentional in your account.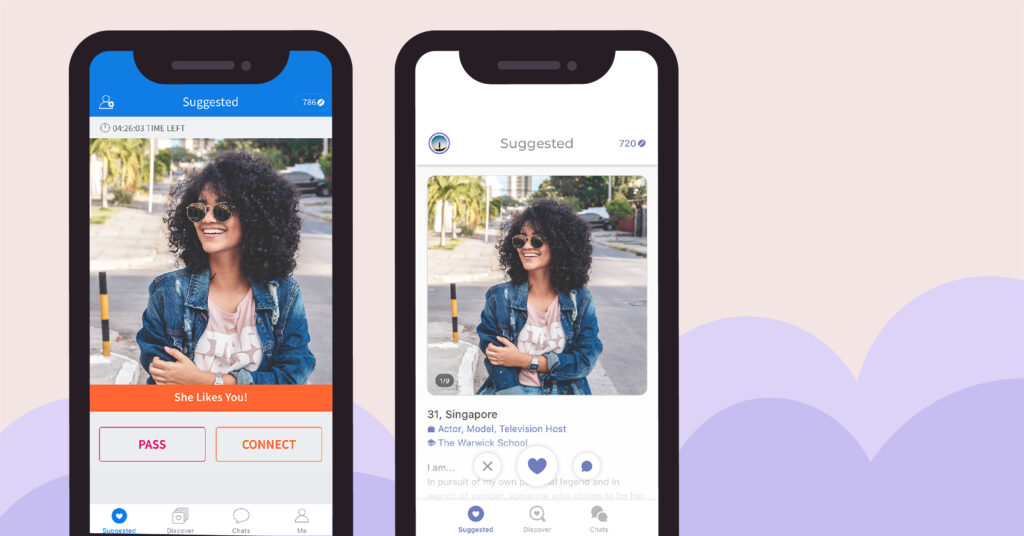 While the app has fewer features than some other options and is slightly more expensive (for those who want a paid membership), we are impressed that they seem to have whittled down the dating app experience into something more easily consumed. They only use the features they think are necessary and make them simple to understand.
2
Coffee Meets Bagel has good quality singles.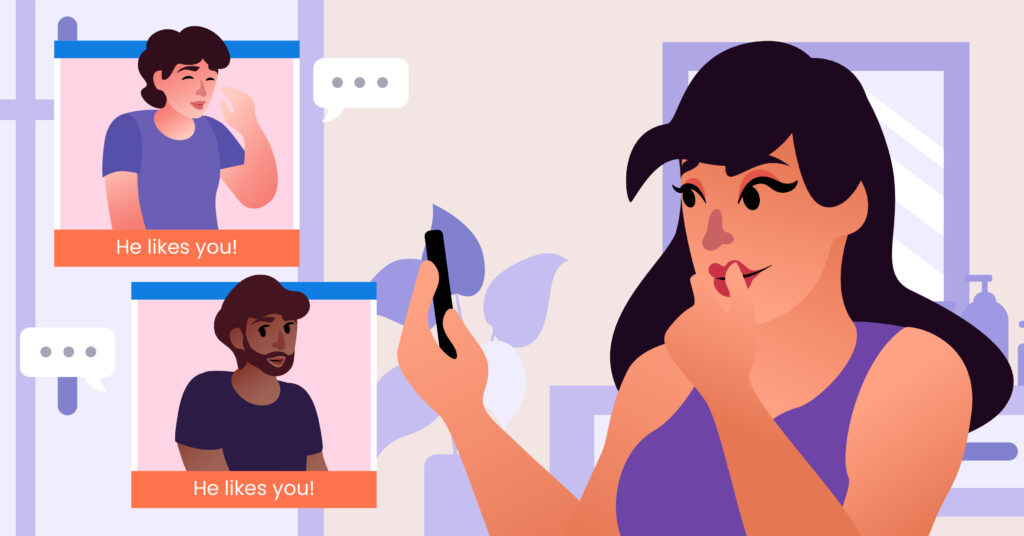 The crowd at Coffee Meets Bagel is pretty great. The app implemented a new model for catching fake accounts and spammers in 2018. Since they have expanded on that model to add features and increase employees, they have to fight this issue. Now, their mods hand check photos, personally look into reported accounts and suspicious activity, and do a great job keeping negative people and things off the app.
3
It uses compatibility algorithms to provide custom matching.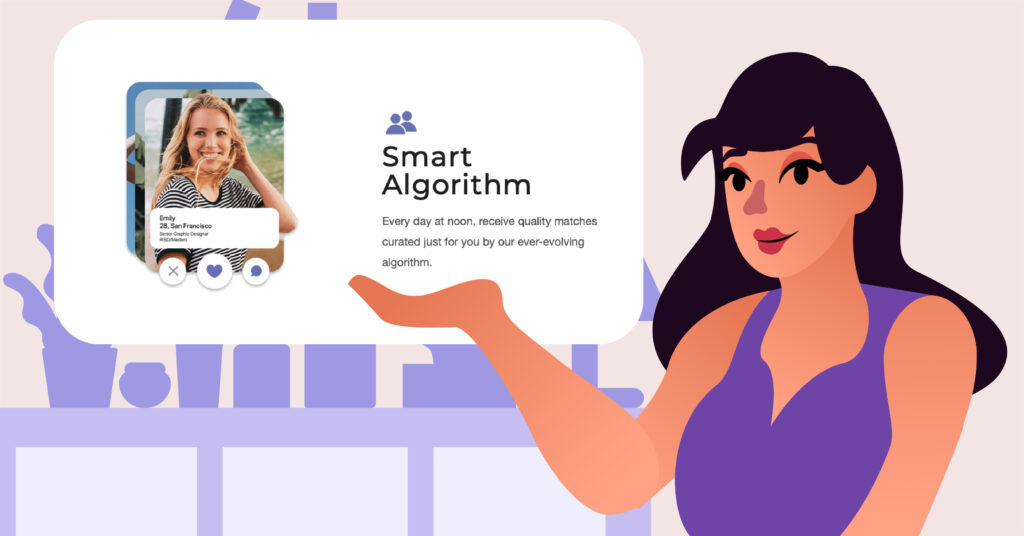 Coffee Meets Bagel is a breath of fresh air when it comes to dating apps. The approach feels casual and simple, but a matching algorithm helps singles find a little more depth in their dating journey. Plus, most features can be accessed through a free membership, which is just the cream cheese atop this Bagel!
4
It suggests worthwhile matches.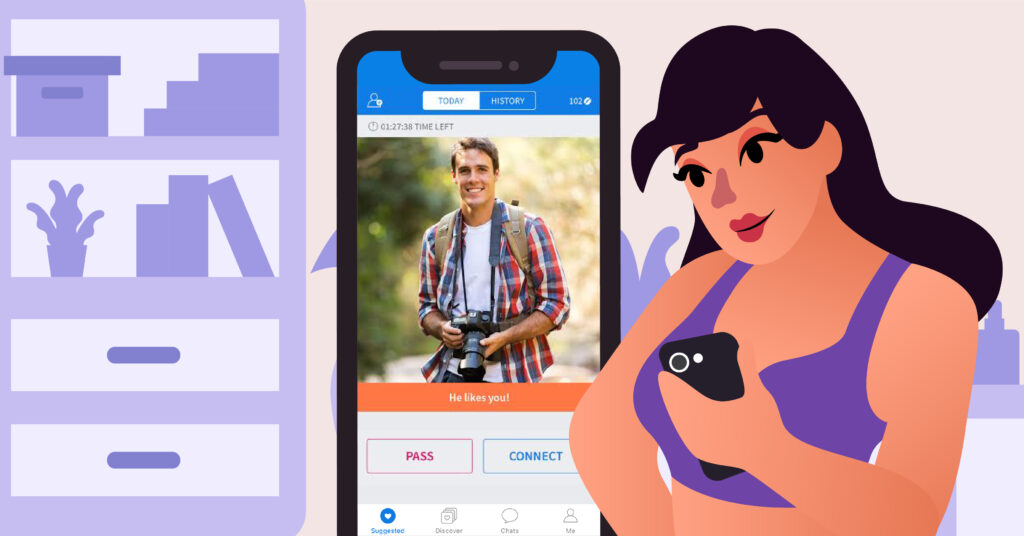 The Coffee Meets Bagel app has a suggested feature that might just be your cup of tea. They provide you with a daily set of five suggested matches that you can go through. Explore their profiles and decide whether or not you like them.
All users, free or paying, get those personalized suggestions. There's also no need to worry about a barrage of notifications about cheesy pickup lines and less than desirable photos. Coffee Meets Bagel only allows profiles you've liked to send you messages so your inbox doesn't become too cluttered.
5
It has a discover feature if you don't like your suggested matches.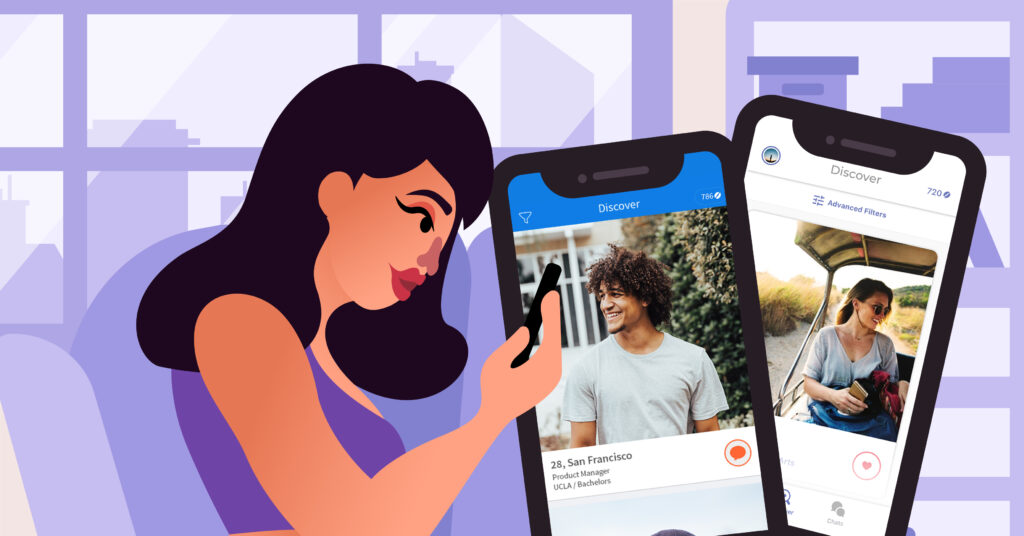 Sometimes, suggestions can limit your selection, so what can you do? Check out the Discover section! You'll see all the other singles in your area that didn't quite tick all the marks but got pretty close to being exactly what you need. Looking through the Discovery page is completely free, but making some matches will cost you some beans – the in-app currency for Coffee Meets Bagel.
6

It has activity reports to show you the activity of your matches.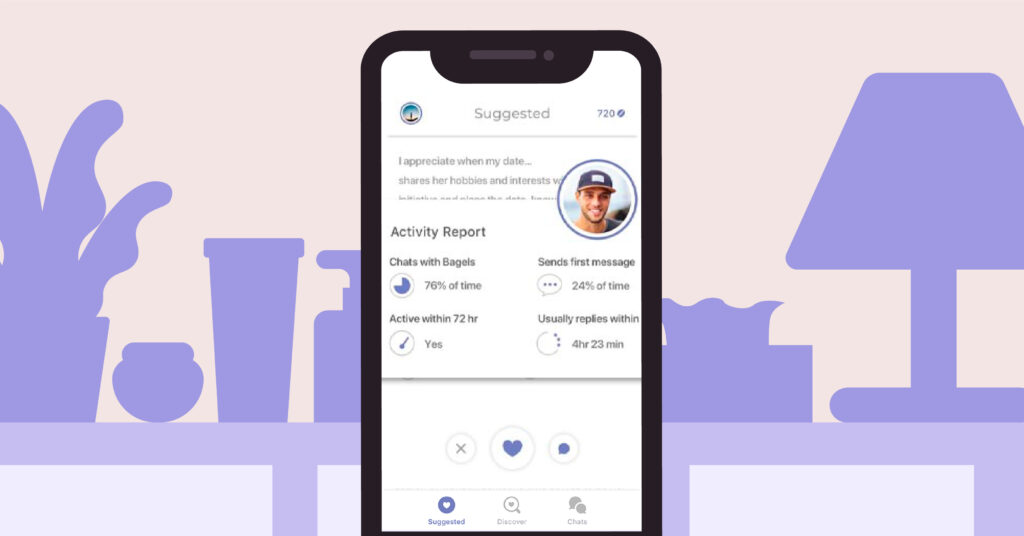 Though this feature is only available for premium members of Coffee Meets Bagel, it still deserves a lot of praise. These reports go beyond showing you who liked you back or who may interest you and shows you in-depth details about the activity of your matches. Do they message first? Are they quick to reply? Get a glimpse into their behavior and intentions before getting in too deep!
7

It has good customer support!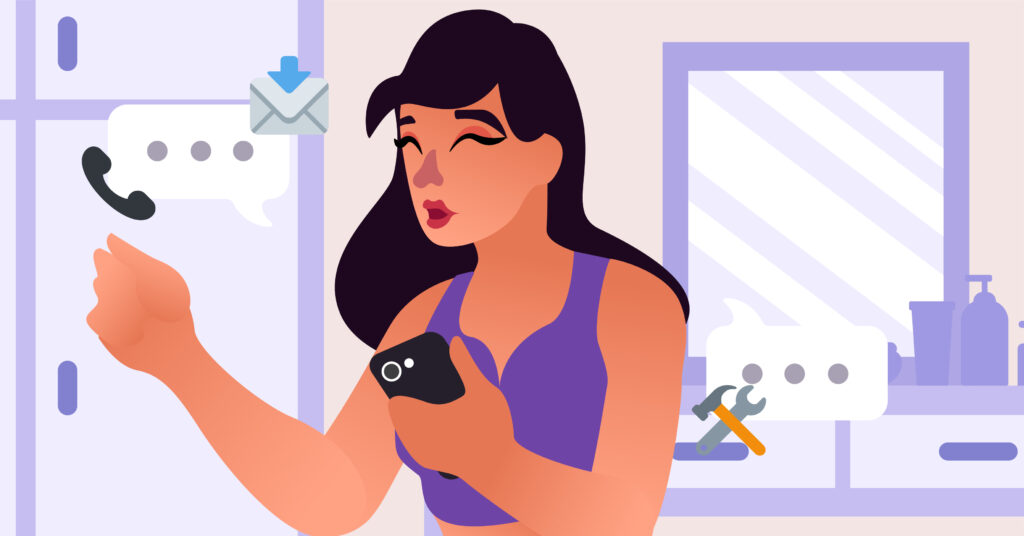 A large group of mods oversees the app to be able to address reports and other general issues in a timely manner. While there is no live chat or phone number for direct and immediate contact, you can submit a request through the help page. It's a great thing to note that the Coffee Meets Bagel help page is one of the easiest to understand and navigate out of any dating app we've ever reviewed.
8

The CMB interface lets you showcase your personality more.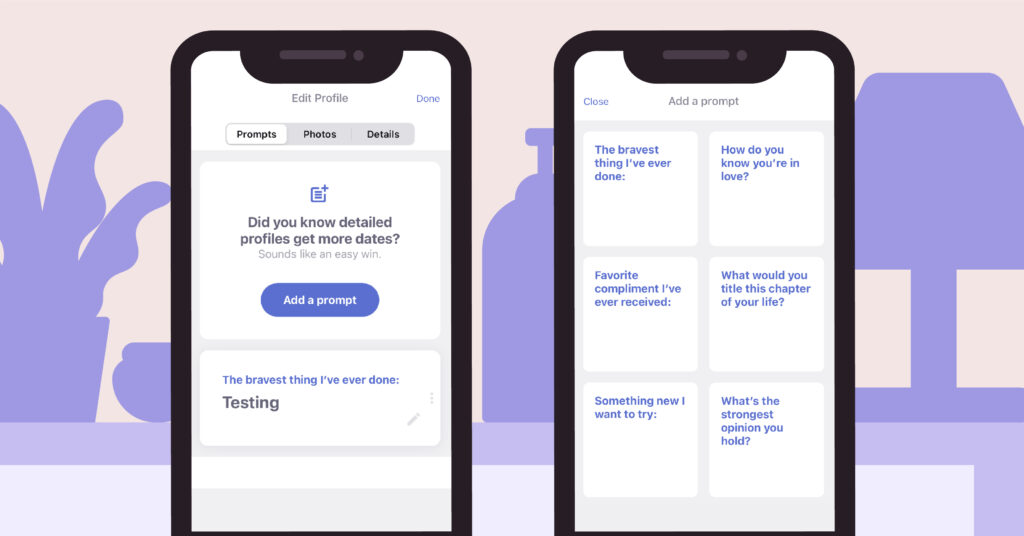 The deeper you dive into Coffee Meets Bagel's dating pool, you'll discover ways to showcase your personality. Aside from the usual photos and personal fun facts, you can fill out a couple of prompts that give your profile a little more pizzazz! What do you fear the most? What belief will you never compromise on? What will never fail to make you smile? Questions that give potential dates a better idea of your are and your compatibility.
9

It makes you spend less time doom swiping.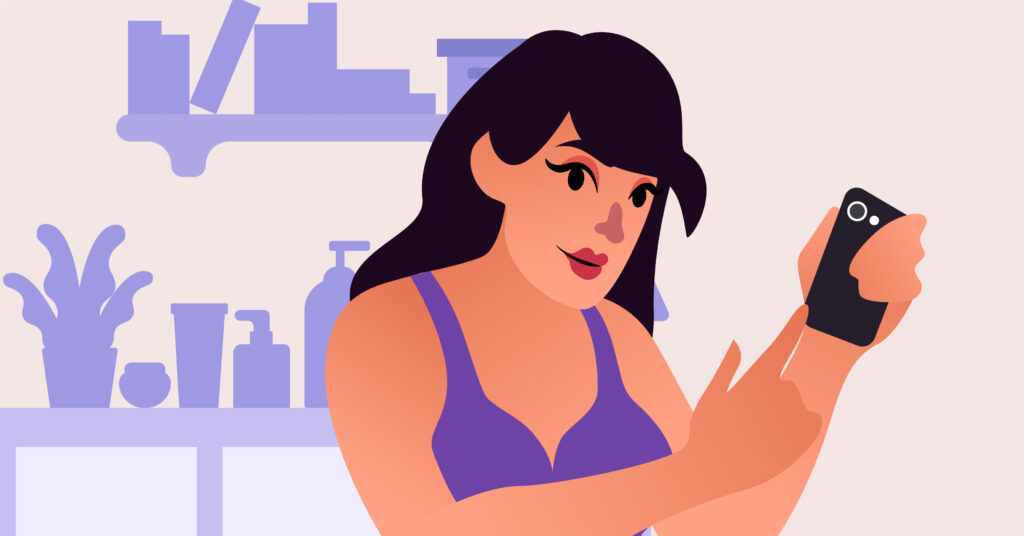 It's nice to limit your time on a dating app to just a few minutes per day, rather than let it become a sad, all-consuming obsession. This feature makes you more mindful at each person showcased to you and encourages communication between users rather than just lurking on different profiles.
10

It offers premium extras!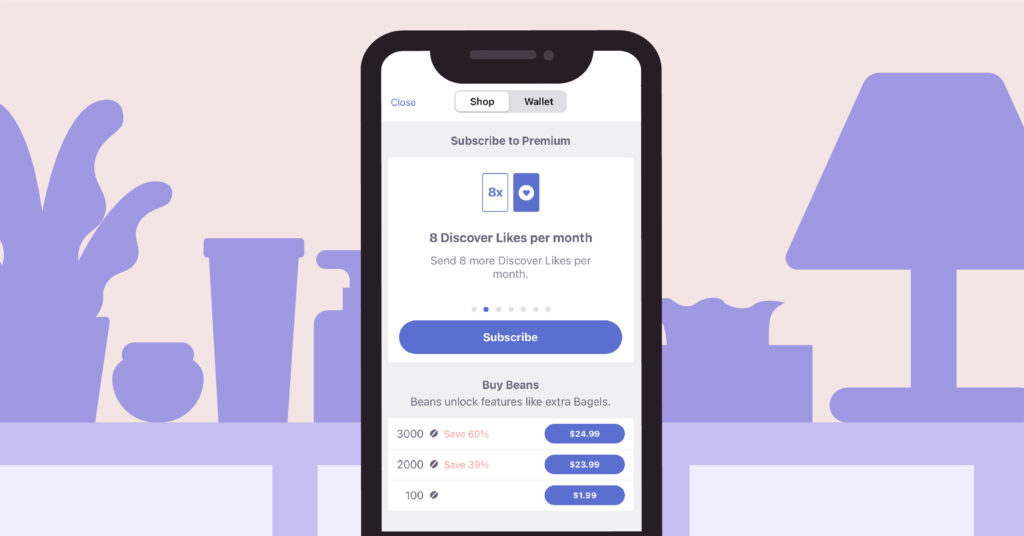 Premium subscriptions are available to Coffee Meets Bagel users. Not only do you get access to the expected premium features, subscribers save money when purchasing Beans, get to see everyone who likes you, send more like per month, or boost your profile's visibility. As a subscriber, your messages get sent to the top of the inbox and you can see when your messages get read by your match. Subscriptions cost $35 for one month, $75 for three months, and $120 for six months, which are standard prices for the category.
Some Downsides of Coffee Meets Bagel
While there are major pros to this site, there are some downsides to it as well:
1
You only get five matches per day.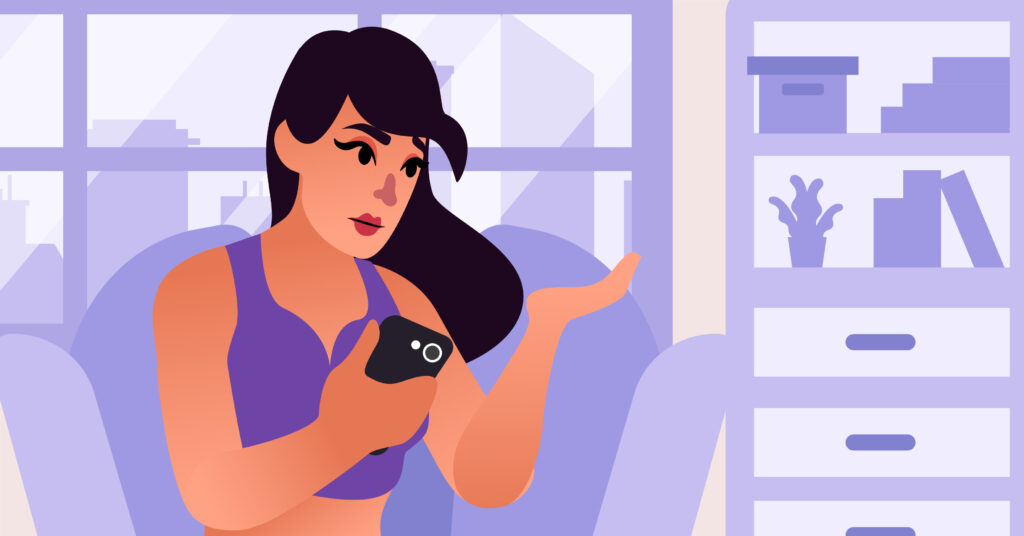 Because of its "anti-doom swiping" interface, this can make the process feel a little slow. If you're into getting as many profiles as you can, this can be a turn-off. But this also makes your search meaningful because this system forces you to look thoroughly in each profile suggested to you.
2
The gender split isn't even on this site.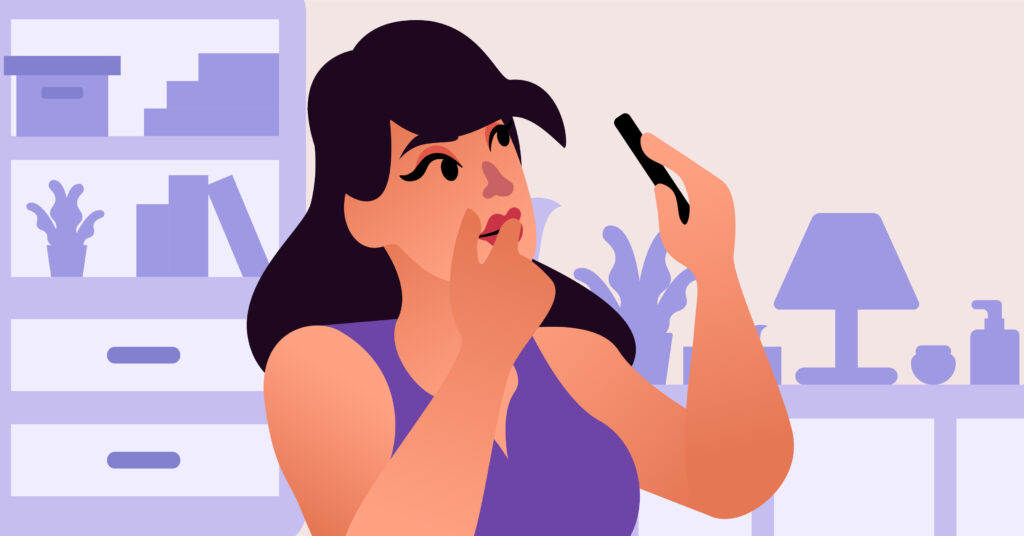 There aren't as many male users in Coffee Meets Bagel, with around 60% of users identifying as female. There may be some who would not be pleased with this. If so, you may want to try other sites if looking for male singles.
3
It's quite pricey if you want a full user experience. 
The site is free for a basic subscription. Though if you're on a tight budget, this may not be the site for you if you want to have a full experience of its features. But we promise that the pay is worth it if you are looking for genuine connections on the site.
​​
Frequently Asked Questions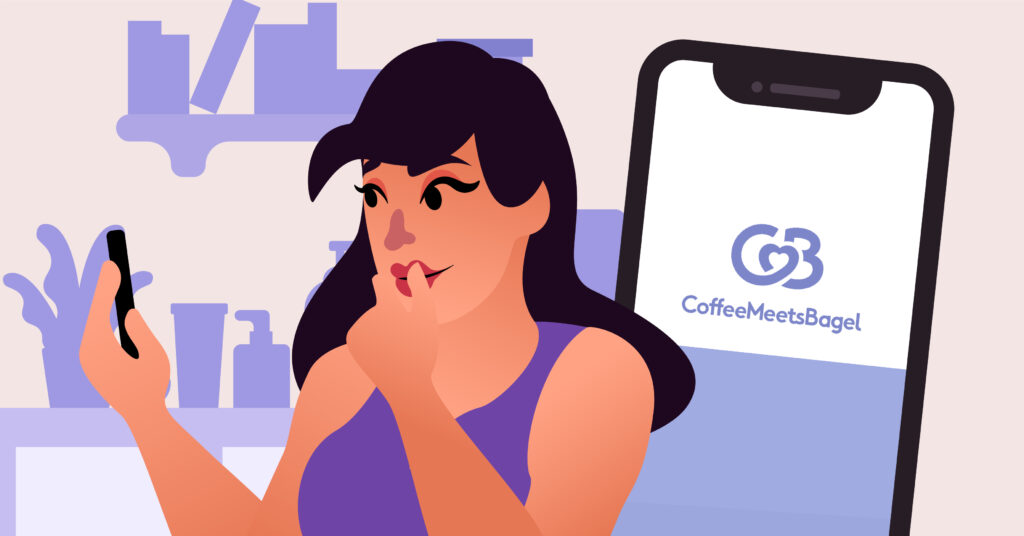 Now that you've read all the details about Coffee Meets Bagel, we understand that there are more questions that you would want to cover before registering in the app. So we've collated some common questions and answering them below:
1
Is it worthwhile to get a premium membership?
Coffee Meets Bagel is free for a basic subscription. However, you won't fully use this dating app's features unless you pay for a premium account.
2
Is the site good for finding long-term relationships? 
Yes! Focusing on user connection, Coffee Meets Bagel is a great place to meet partners seeking commitment and long-term romance. CMB is a good place to start if you're looking for a quality relationship and aren't in any particular hurry to find it.
3
What if I'm looking for a hook-up?
Coffee Meets Bagel is not the best app to try if you're looking for a quick hook-up, as it's more popular with singles seeking a long-term relationship. If you are looking for a fling or something less serious, you might prefer a swipe-style app like Tinder.
4
How can I buy beans on the app? 
The Bean Ship is where you buy beans! A set of 100 beans costs you as little as $1.99. If you're frequently buying beans, you should consider signing up for a monthly membership for even more savings!
5
Is it safe to connect my CMB account to my Facebook?
It has had issues in the recent past with leaking personal data from theirs and connected apps. For that reason, we always recommend not connecting your dating app to your social media. However, there are thousands of singles who do and have not had their data compromised. Ultimately, it is up to personal preference.
Takeaway
Coffee Meets Bagel is a great app for those looking for meaningful, quality dates and who don't have a ton of time to invest in meeting people online. But if you want to meet someone sooner rather than later, you probably won't want to put all your eggs into the Coffee Meets Bagel basket.
Share this article to a single friend who's looking, and why not try Coffee Meets Bagel out too? Click here for more articles like this one!