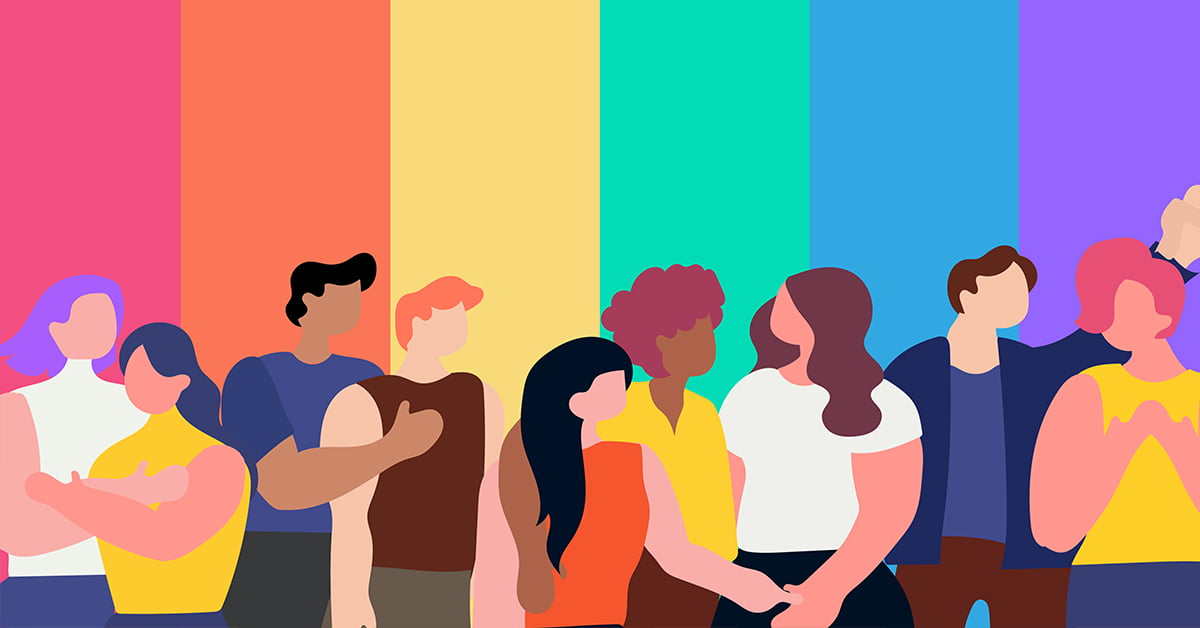 When Pride month comes to mind, you automatically think of rainbow flags, vibrant posters, flamboyant outfits, grand parades, and rainbow-colored photo filters. You may also think of all-night parties and all-out concerts—people are loud and proud of their true identities, and they're going to have a heck ton of fun while doing so.
Well, though your (and most people) assumptions aren't far from reality, Pride month is so much more than that. There's a lot of activism and advocacy that went to the creation of this progressive celebration.
Curious about the history and the advocacies behind it? No need to search further, sweetie. We will be discussing everything you need to know about Pride Month here. Read on!
What is Pride Month?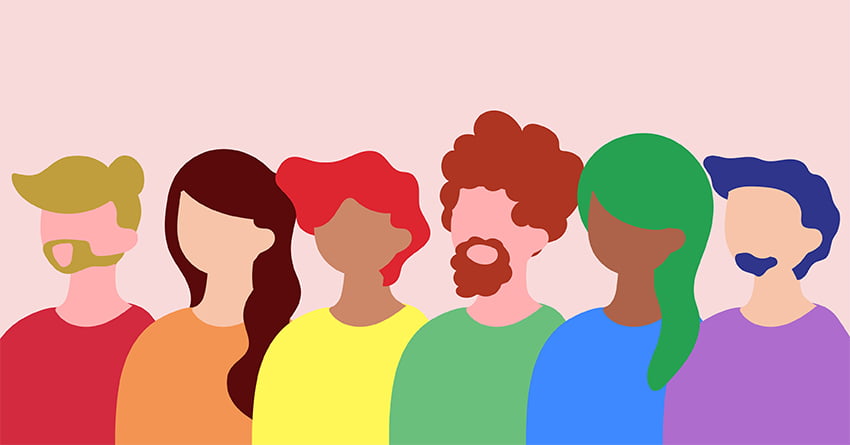 Pride Month or Gay Pride Month is an annual celebration for people who have non-traditional gender identities. It's a way for them to promote dignity, equality, and increased visibility of the LGBTQA+ community, removing the shame and stigma of their non-traditional orientations.
This celebration is called 'Pride' because of Brenda Howard, a bisexual woman and the organizer of the first LGBTQ Pride March. As she established the term, her peers were supportive of it and started publicizing the word 'Pride' in numerous channels. Unfortunately, there's no recorded history about the reason why Howard chose this particular word.
When Is It?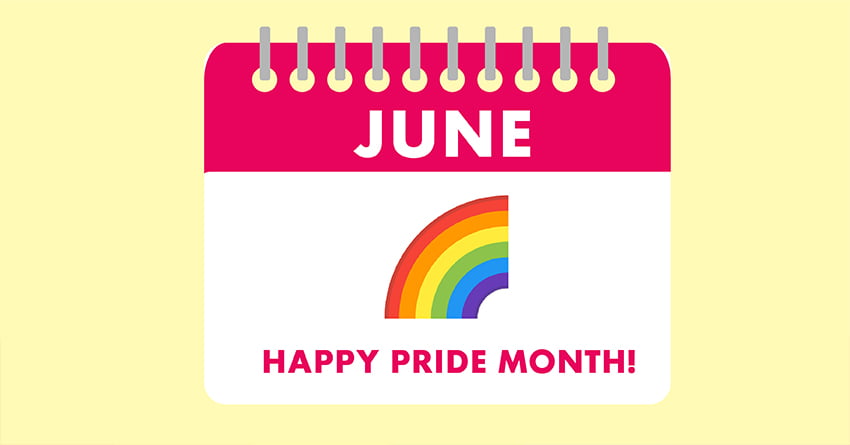 Pride Month is celebrated every year in June. The original organizers chose this month as a way to commemorate the Stonewall Riots, a series of protests that started on June 28, 1969, and took place in the Stonewall Inn in New York City. It happened because the LGBTQ community was so fed up with the discrimination that they've been receiving, sparking outrage and riots against law enforcement. The uprising soon became a catalyst for emerging gay rights movements.
Who Celebrates It?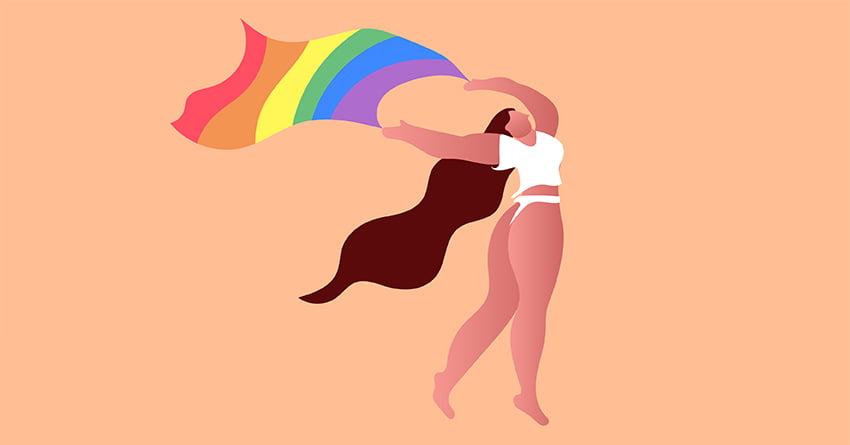 Gay Pride is usually celebrated with the LGBTQ community, which consists of the following gender spectrums: Lesbians, Gays, Bisexuals, Transmen/women, and Queers.
But the celebration isn't just limited to the genders mentioned above. People that are trigender, polysexual, pansexual, omnisexual, non-binary, intersex, questioning, genderfluid, genderqueer, asexual, demisexual, aromantic, and other non-traditional sexual orientations are very much welcome to join the celebration. It's also not exclusive to those who have non-traditional gender identities as straight or heterosexual allies can also celebrate—there's even a flag that represents them.
Overall, as long as you support the advocacies surrounding Pride Month, such as gender equality, you're very much welcome to show your representation and/or love to the LGBTQ community.
How Did Gay Pride Month Start?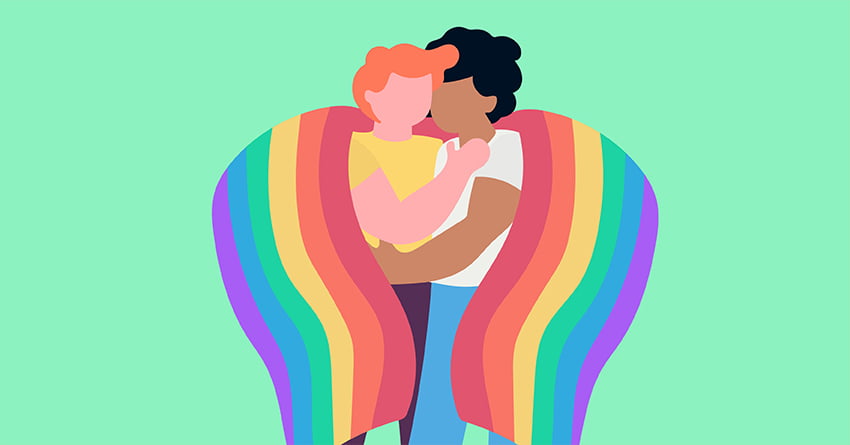 The 1960s and preceding decades were difficult for the LGBTQ community. If you're homosexual, you'll be most likely shunned by your family, and heavily discriminated by your friends and colleagues. Not only that, but solicitation of same-sex relations was also illegal in New York City. With that, gay bars and clubs were constantly raided by police officers, harassing the LGBTQ individuals who are simply having a good time.
Gay Bar Raids in the 1960s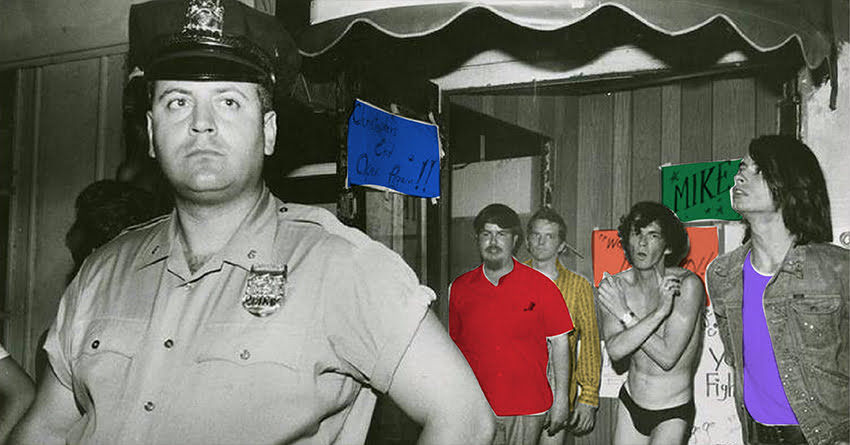 Because of the difficulties that LGBTQ folks experience during this time, they usually flock to gay bars and clubs. Straight people back then think that these places are simply for gay people to get raunchy, but for the LGBTQ community, they considered bars as their sanctuary—wherein people accept them for who they are.
However, the New York State Liquor Authority started shutting down establishments that are serving alcohol to homosexual individuals. The reason? Because gatherings with LGBTQ individuals will bring 'disorderly' to the neighborhood.
Thankfully, various activists fought against this so the regulations were overturned in 1966. LGBTQ bars started reopening again. However, engaging in gay behavior, such as kissing, dancing, holding hands, cuddling, was still illegal, so police enforcement was still raiding and shutting down bars and clubs.
The only reason why some establishments were still open is that they were owned by the Mafia, who used tipping as a way to continue their operations. One of those Mafia-owned bars is the Stonewall Inn.
The Stonewall Uprising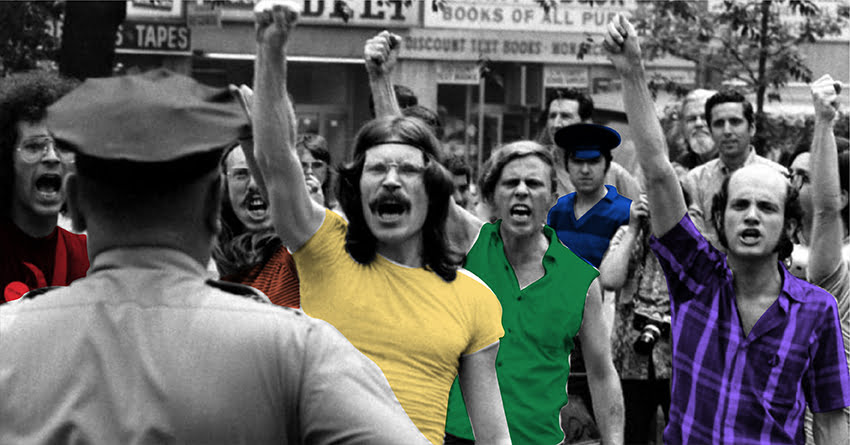 The Stonewall Inn was owned by the Genovese crime family. They've controlled most of the Greenwich Village gay bars and decided to add Stonewall Inn in their collection. It was registered as a type of private bottle bar—where patrons are bringing their own drinks—avoiding the process of acquiring a liquor license. They've been also tipping the police officers that are running the area to ensure the continuity of their operations.
Because of that, Stonewall Inn became an important institution for the LGBTQ community. It was one of few gay bars that allowed dancing, became a welcoming establishment for drag queens, and even became a nightly home for shunned and runaway gay youths.
Everything seemed well, but all of it changed on the morning of June 28, 1969. Police officers raided the bar despite the owner's tipping. They arrested 13 people during the raid, sparking outrage among angry patrons and neighborhood residents. Within a few minutes, a full-blown riot involving hundreds of people began. Though the fire department and police enforcement were able to disperse the crowd and ease off the chaos, the riots continued.
The First Pride March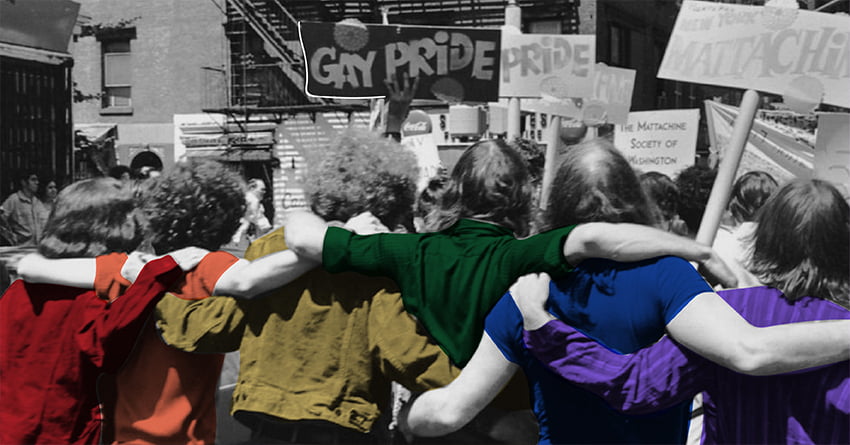 The momentous series of riots became a powerful force for LGBTQ political activism. It established numerous gay rights organizations, fighting against LGBTQ discrimination.
On the first anniversary of the Stonewall riots, Brenda Howard, a bisexual woman, decided to organize the first LGBTQ Pride March. Thousands of people marched in the streets of Manhattan from Stonewall Inn to Central Park, chanting "Say it loud, gay is proud" while doing so. This led to the removal of discriminating laws against homosexual people, as well as the beginning of various support programs for LGBTQ individuals.
As of today, Pride Month continues to thrive, as more people have become open with their true gender identities. Some notable figures, such as President Barack Obama, also recognized June as Pride Month for the LGBTQ community.
How Do People Celebrate Pride Month?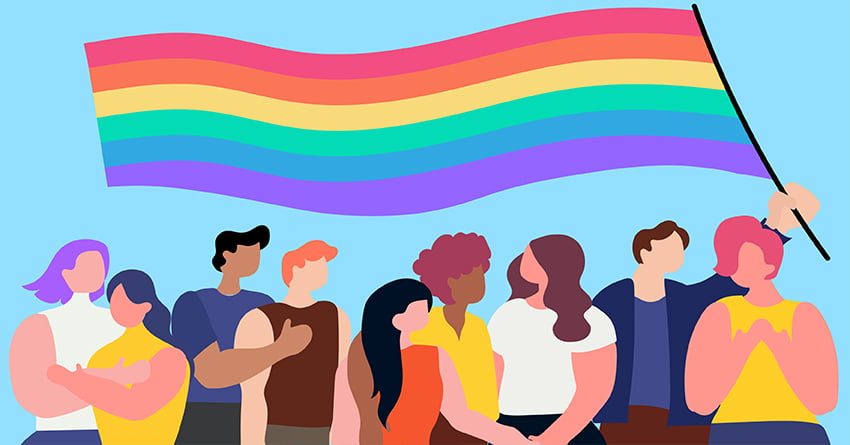 Pride Month isn't all about fabulous parades. Though it's one of the main events during gay pride, there are other ways to celebrate it. Here are some of the ways that you can show your support:
Attend your local pride event—concerts, parade, forums, etc. Check your events page on Facebook to see the events that suit your schedule.
Donate or Volunteer to your local LGBTQ+ community centers and sexual health organizations. Non-profit organizations such as LoveYourself have been supporting the LGBTQ+ community and have provided HIV testing for all genders. Providing these institutions with more funds will help them with their future initiatives.
Educate yourself by going to workshops and seminars. Don't just sit there for the freebies and actually immerse yourself in the information.
Become an ally and help remove the stigma. Supporting the LGBTQ+ community isn't just about going to the Pride events and shows. Sometimes, educating other people about pride, being respectful and equal to the LGBTQ+ community, and calling out homophobic statements/jokes is enough to show your support.
How to Celebrate Gay Pride at Home?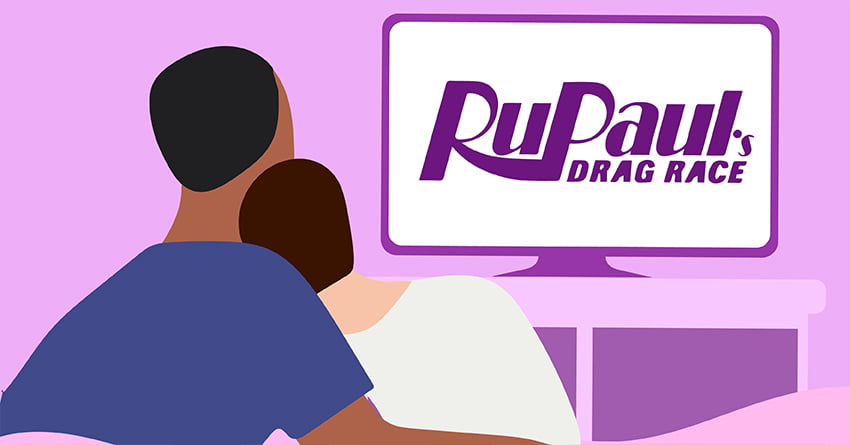 Now, some of the Pride activities that we've mentioned above involve mass gatherings. Unfortunately, our current condition prevents us from having the said events. With that, we need to be more creative when it comes to celebrating Pride month. Here are some suggested activities:
Support LGBTQ Art. See an LGBTQ-related film or series. Buy an album or artwork from an LGBTQ+ artist. By doing this, you're helping them spread their message as well as helping them fund their future projects.
Educate yourself using the internet. Since workshops, forums, and seminars are temporarily unavailable, learn the stories and advocacies behind Gay Pride online. Vlogs and Blogs such as the lauvblog are here to bring all the information, just right at your fingertips.
Make your voice heard through social media. Share posts that discuss the history and advocacies of pride. Bring awareness of the inequality that the LGBTQ+ community faces.
Have a virtual celebration with your friends. Get your zoom app, pop up some wine, and play some fun tunes. Even though we're not allowed to have parties yet, this doesn't mean the fun should stop. Have games too such as pop quizzes.
Takeaway
Pride month started as a life-changing riot up to a parade of extravagant parades and fun-filled parties.
Though it's actually a positive thing that we're able to celebrate pride more safely, you shouldn't forget what this event actually stands for. Don't just join the events just for freebies or your Instagram feed. Take actual time to learn the significance of their representation, as well as the advocacy that they're fighting for. Happy Pride!