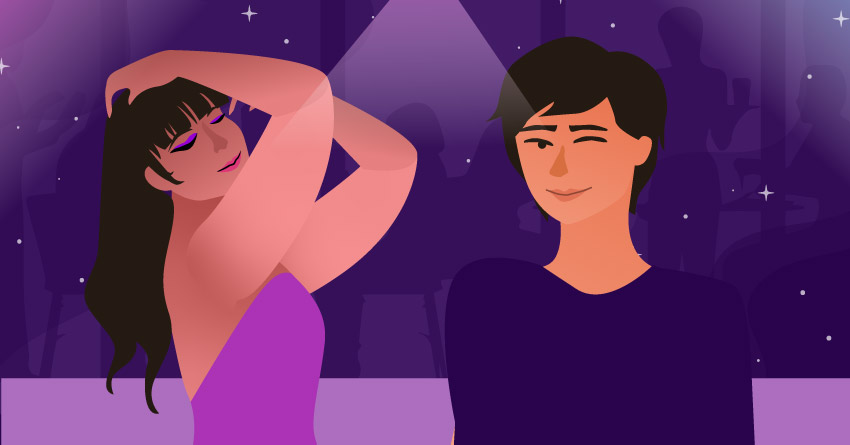 So you wanna bar hop 'til you drop through the hottest gay bars in Manila? When it comes to having a good time, we all know the LGBTQ community can party like no other! They're colorful, bold, and F-U-N in capital letters. So if you and your friends are looking for a place to spend the night out, hit up the gay bars in your area and you're guaranteed to have a blast!
You're especially in luck because the gay bar scene in Metro Manila is popping like firecrackers in New Year's Eve. They're places where you can express yourself without judgment. And even if you're straight as an arrow, you're still welcome to hang out with them. They're all about embracing diversity and representing inclusivity after all.
Got no clue which gay bars to visit? Here's a list of the hottest gay bars in Metro Manila. Start your bar hopping now and party your way 'til morning!
Club Adonis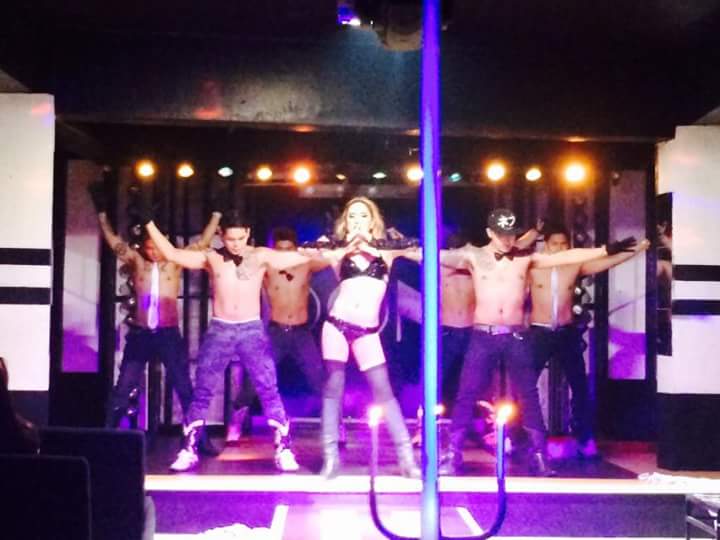 Photos taken from: Adonis World Entertainment Bar
Any LGBTQ member who's been active in the gay bar scene in the Metro knows about the legendary Club Adonis in Timog Avenue, Quezon City. It's been hailed as an institution in the male entertainment industry. They boast of having the most gorgeous men with a sensual side to them entertaining their beloved guests. Open daily and always ready to give anyone a joyous time, Club Adonis is the gay bar you want to visit if you want to see panty (or boxer)-dropping shows and unforgettable drag queen performances. The waiters are friendly and helpful so you feel right at home in this golden place.
Nectar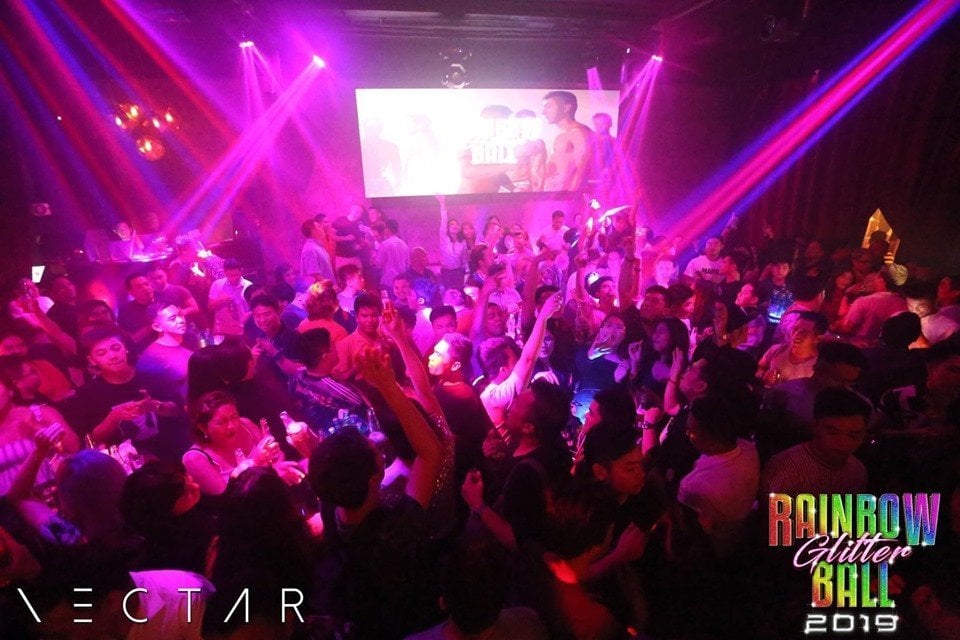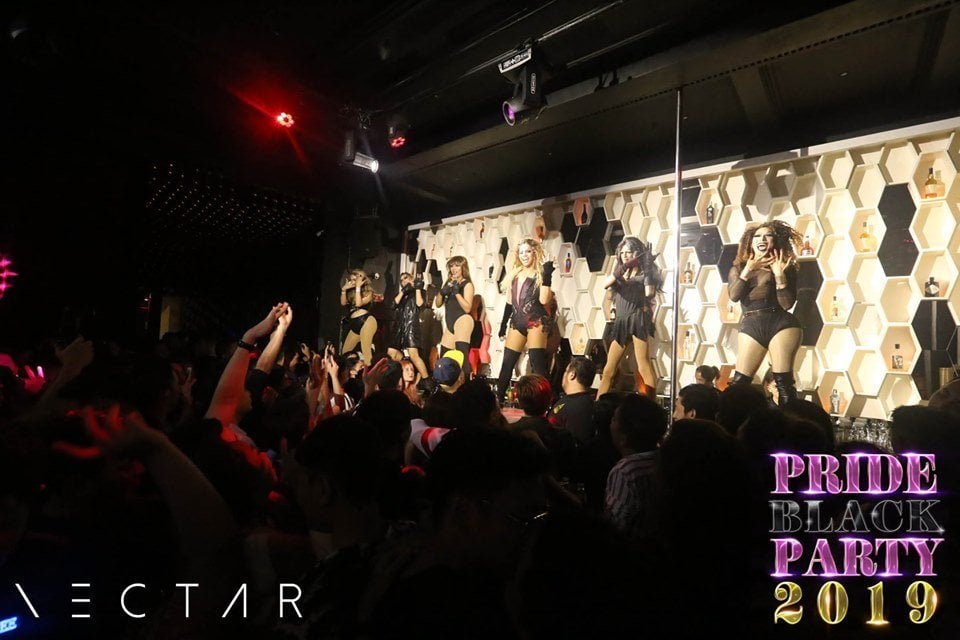 Photos taken from Nectar Nightclub.
Good company and good music are just the things you can expect from Nectar, a luxury LGBTQ nightclub located at The Fort Strip, BGC. They're open to all genders as long as you're not homophobic and can keep an open mind. It's not new to spot A-lister LGBTQ members dancing on Nectar's dance floor and foreign DJs hyping up the crowd. They also have smoking hot go-go dancers that make sure everyone is having a sizzling night. The drag queens of Nectar can get you cracking up with their lip-synching. Check their website to find out what theme they're going for. It's more on the high-end side, so Nectar's charges for their drink can be a little pricey. If you want to make the most of your money, just order a whole bottle for you and your friends instead of getting individual drinks.
O Bar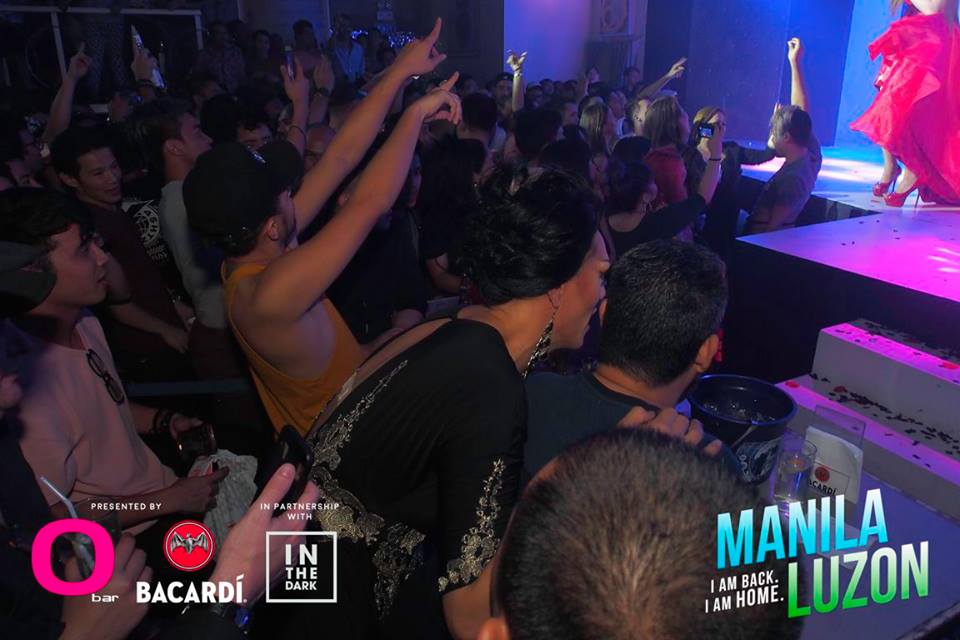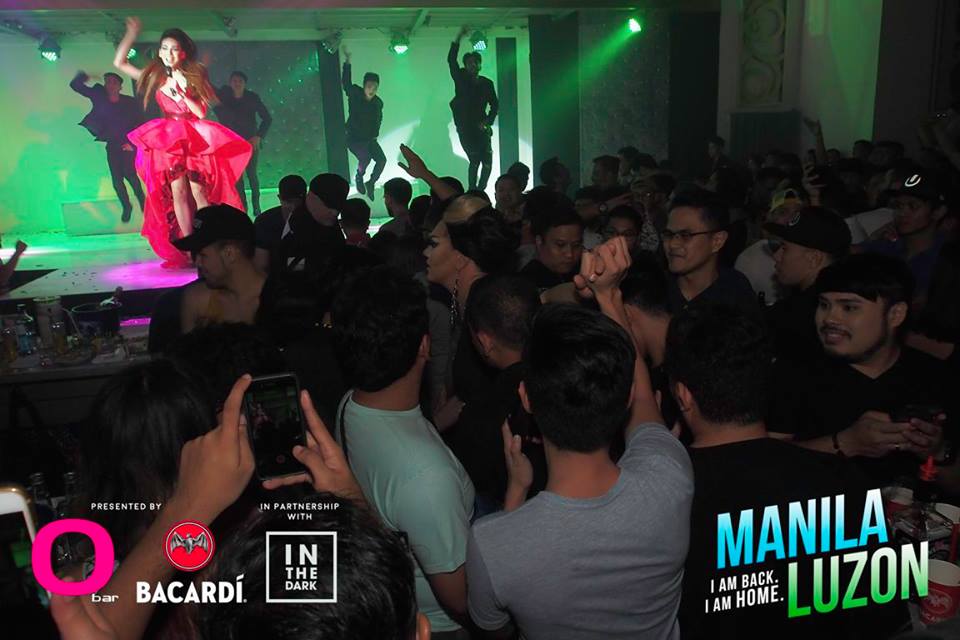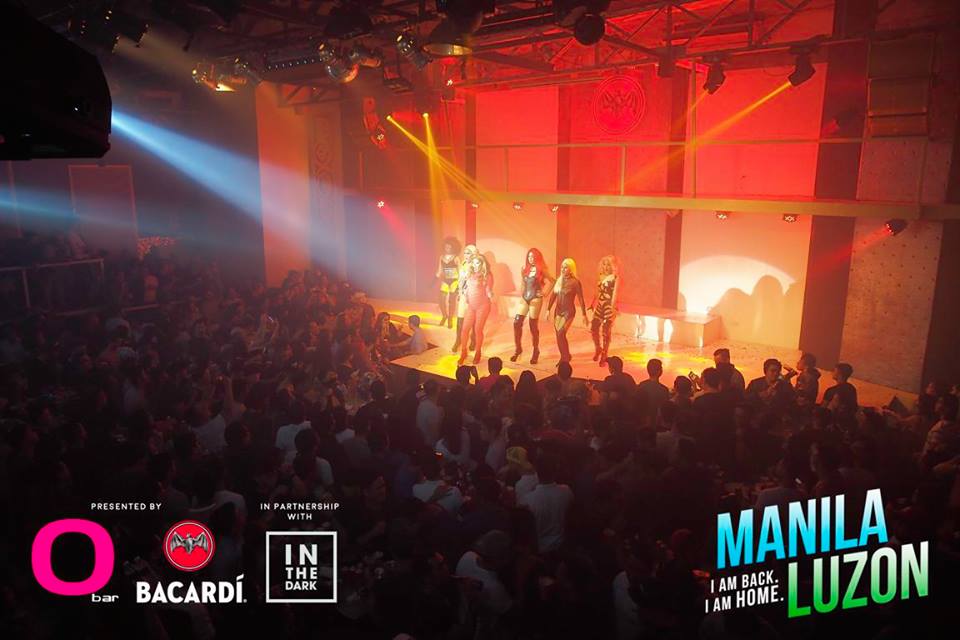 Photos taken from O Bar – Philippines (Official).
O Bar prides itself as a gay bar that has "set a new standard of fun and has tried and succeeded to produce an avenue where the real colors really fly". And indeed, they have succeeded. Located at Ortigas Center, it's one of the most popular gay bars in Manila for over a decade now.
With its pink signage, it's a location that you can't miss. If you visit them looking for entertainment, they don't disappoint with their cute male go-go dancers showcasing their skills in live performances. This nightclub also has one of the best drag shows in the city. Their patrons come back time and time again for their grand production numbers. It's totally worth waiting a table for. The staff is also known to be friendly and give excellent service. They go all out to make sure you're having a great time.
Che'lu Bar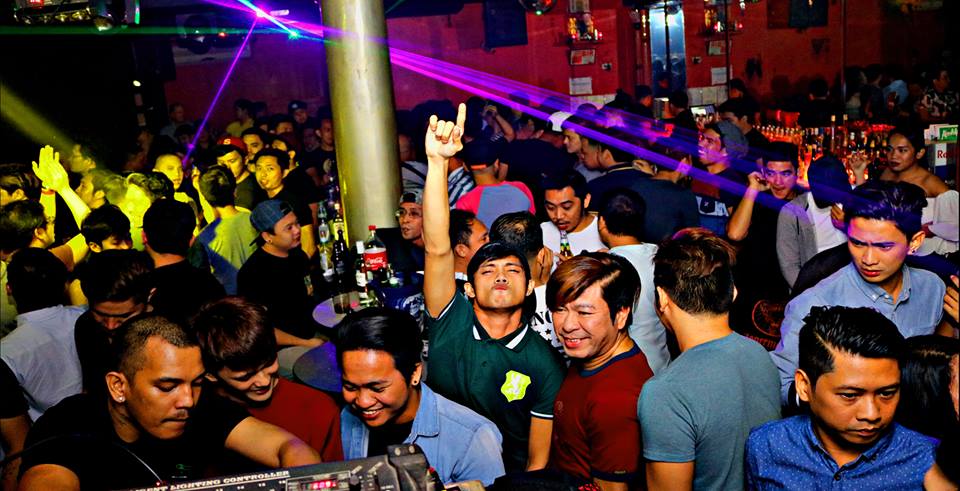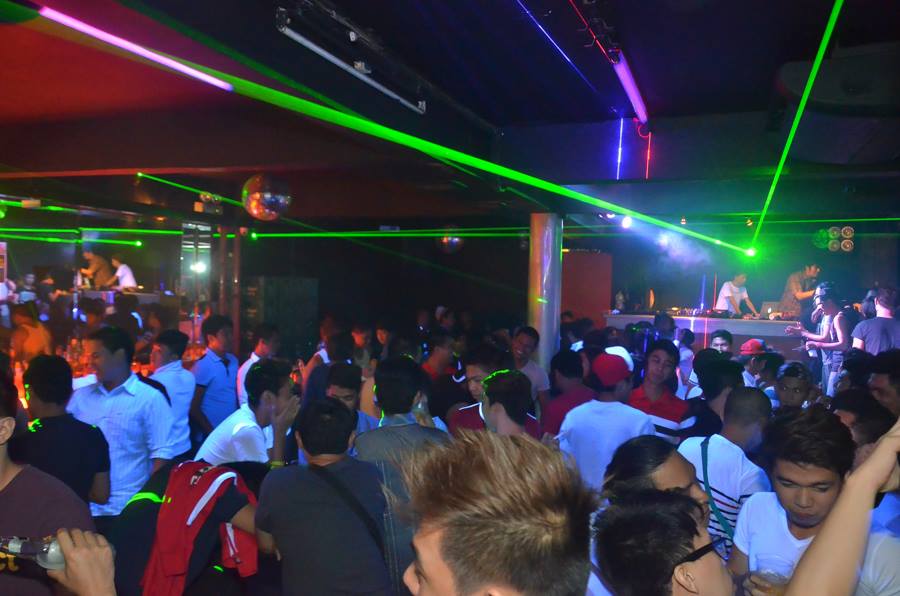 Photos taken from Chelu Bar.
A long-standing gay bar in the heart of Manila, Che'lu bar proves that Malate is the original home of gay nightclubs in the region. One of the few remaining LGBTQ nightclubs in the area, Che'lu bar earned its many loyal customers through its friendly staff and affordable cocktails. It's surrounded by many universities so don't be surprised to see cuties from the younger generation hanging around on its dance floors. Speaking of dance floors, if you're someone who enjoys actual dancing and not just ogling, then this is the place for you to show off your killer dance moves.
Update: As of March 2023, this place is permanently closed, according to google. Their Facebook page is no longer available, too. 
Music Box Timog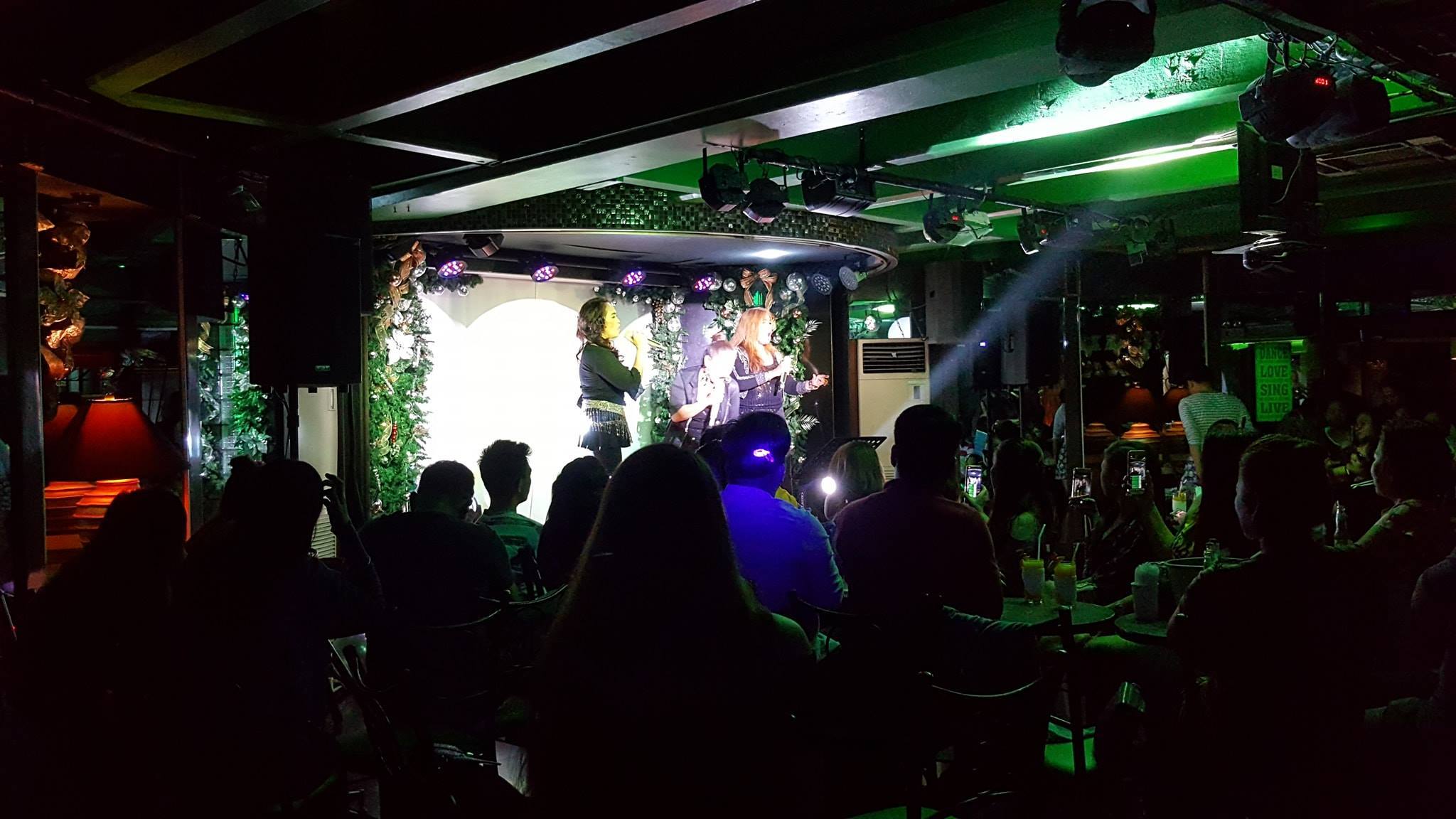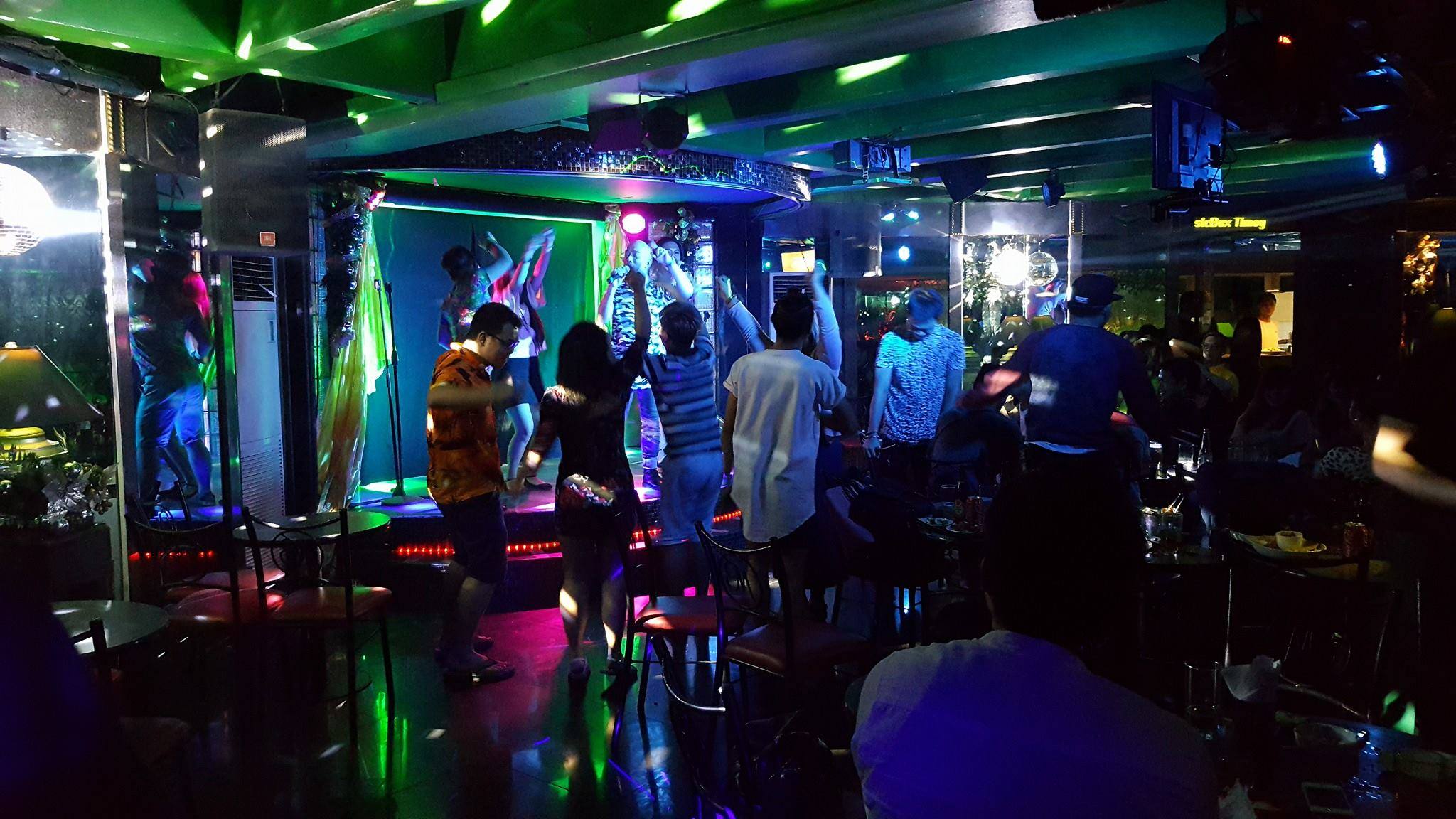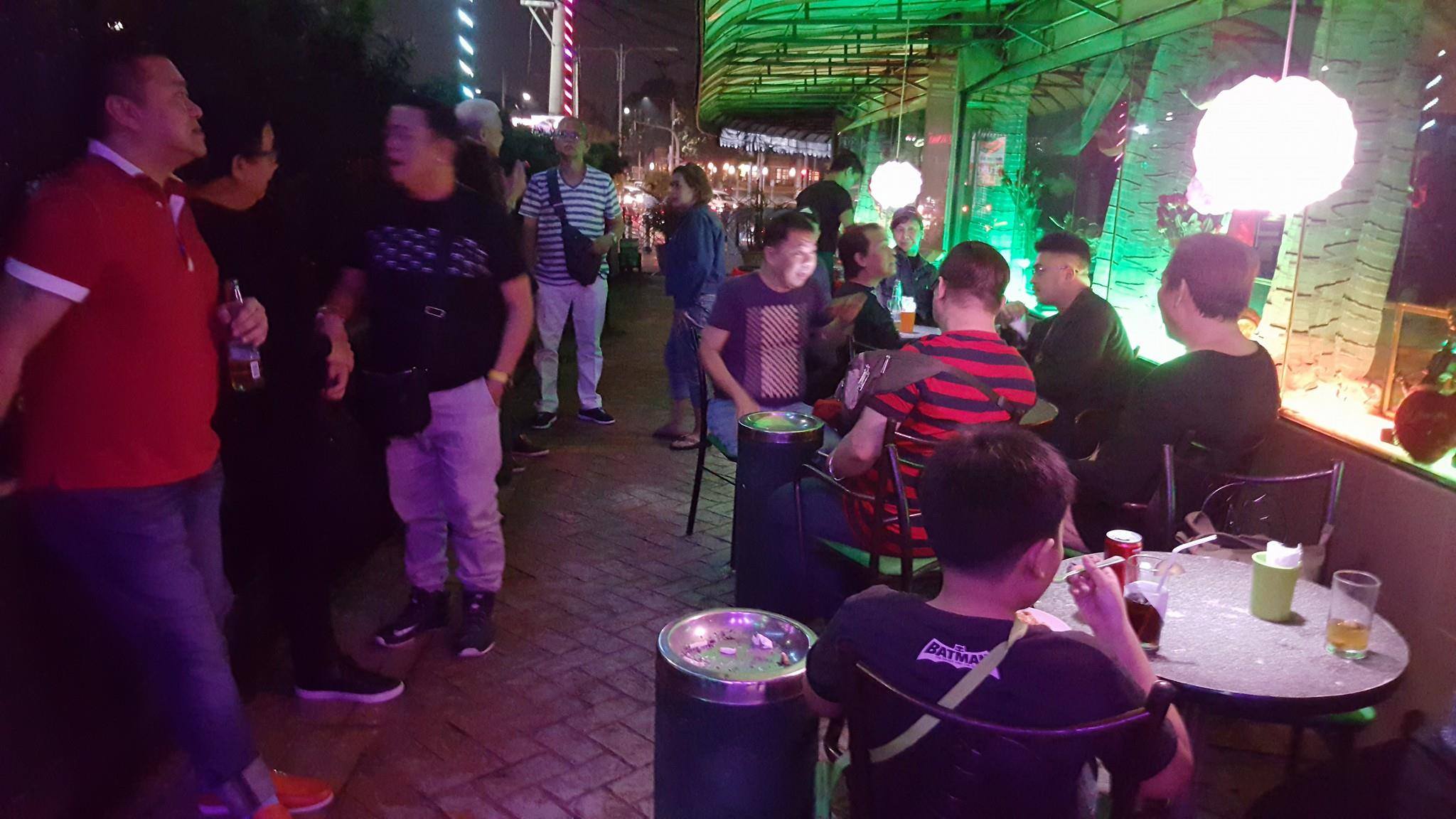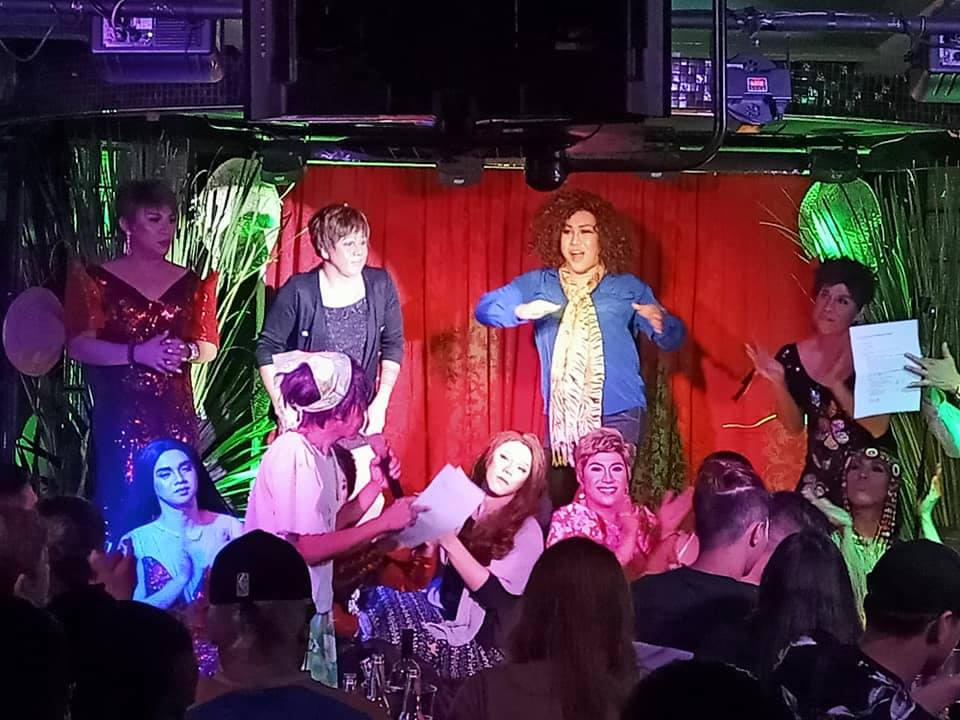 Photos provided by Music Box Timog.
Popular for its karaoke bar, Music Box Timog in Timog Avenue, Quezon City is the first of its kind to offer the Trebel Sing-Along Song system which eventually started the sing-along bar trend in the entertainment industry. All of their customers are guaranteed to have a unique and pleasurable dining experience. It's not surprising to know that from a small apartment along Banawe St. in Quezon City, Music Box Timog soon moved to a bigger place to better serve their growing customers. Its comedy bar is also a must-watch. Famous comedians like Ai-Ai Delas Alas, Pokwang, and Arnel Ignacio started their careers in Music Box Timog.
Apollo Male Entertainment and KTV Bar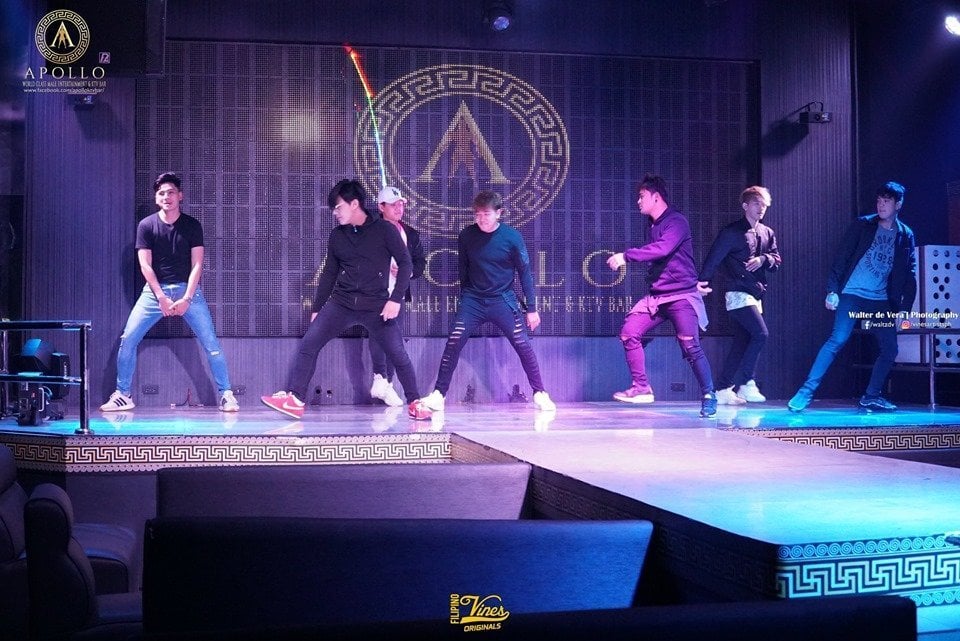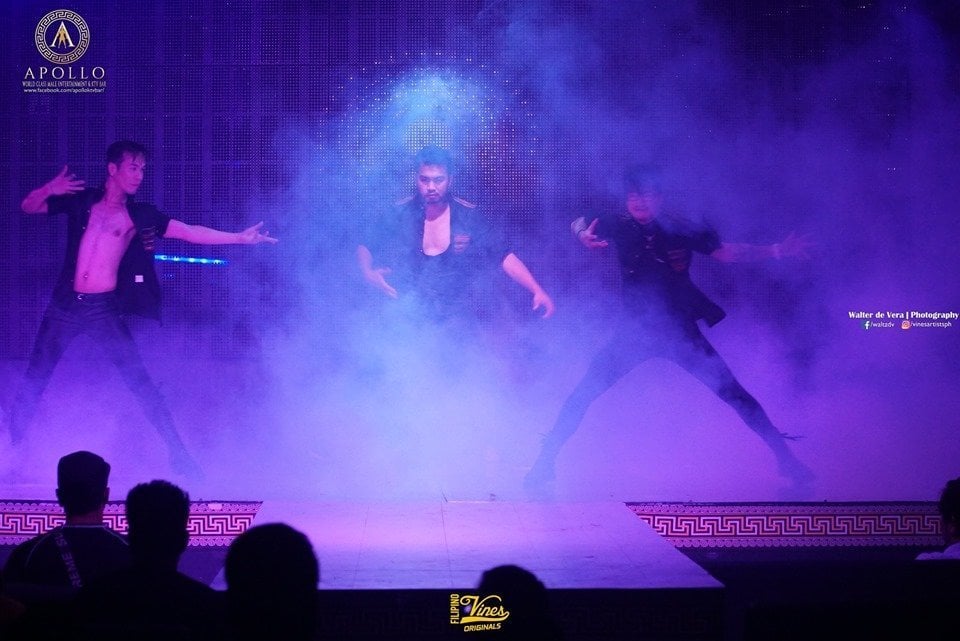 Photos taken from Apollo- World Class Male Entertainment & KTV Bar. 
They don't put the Greek God's name to shame. Apollo KTV holds true to its godly name and holds one of the best events and performances in the Metro. Get ready to swoon as their fine assembly of males with beauty and brawns entertain you with their sexy dance moves. Every evening in the Apollo KTV is prepared with highly-conceptualized and curated shows.
And if you want a more private setting, they have KTV rooms you can rent out. These rooms are great for bridal showers, office and birthday parties. You can have a great time with your friends and family while enjoying Apollo KTV's amenities and great food.
The One 690 Entertainment Bar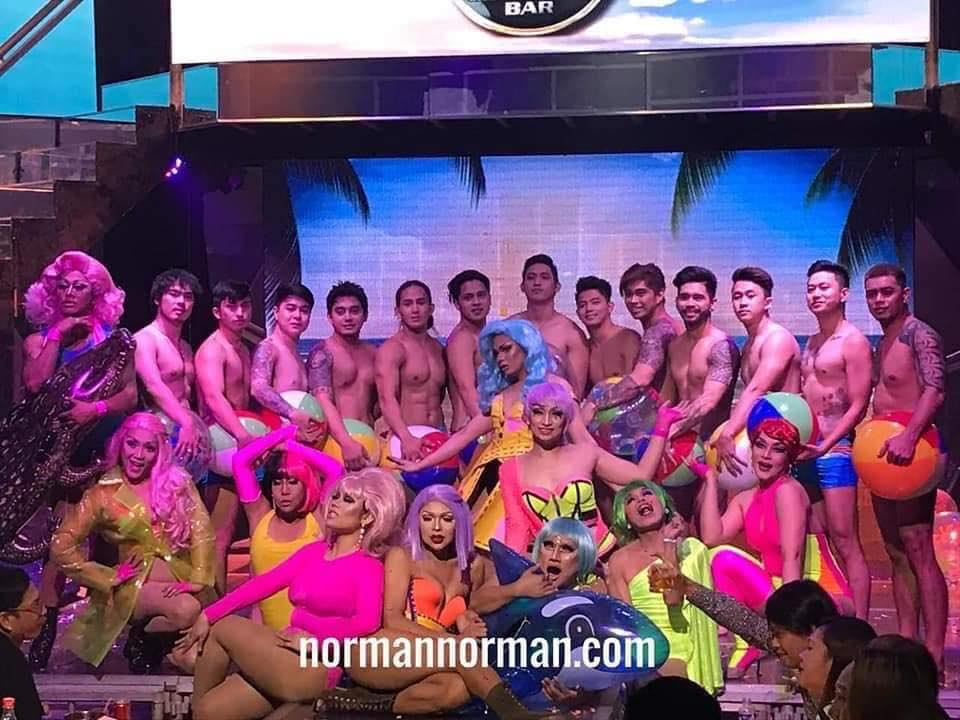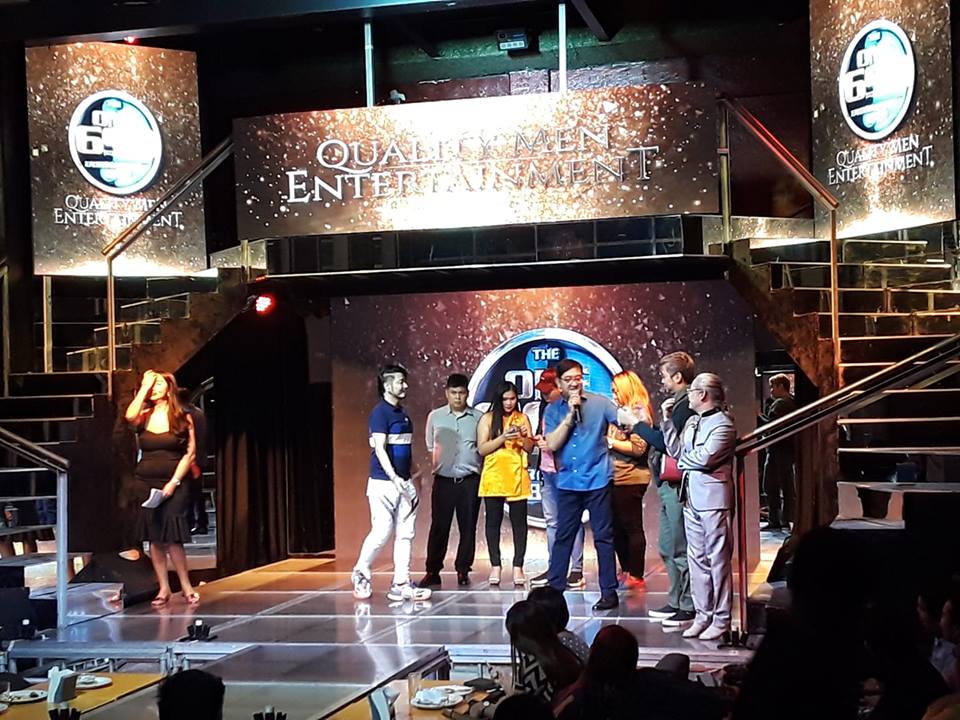 Photos taken from One 690 Entertainment Bar.
With a mission to bring their "guests' fantasies a real-life experience", this gay bar in Manila ensures that their guests' time is worth every centavo. The One 690 Entertainment Bar aims to turn your indulgence into heavenly bliss. Willing to go far and beyond, the management and staff are always ready to innovate their premium shows to give their lovely customers fresh and new performances.
The gay bar has a top-of-the-notch light and sound system that creates a cool atmosphere for all the guests. They promise to give their international and local customers the Filipino brand of "aruga" or care. Check them out at Don A. Roces Ave, Diliman, Quezon City, 1103 Metro Manila.
F Club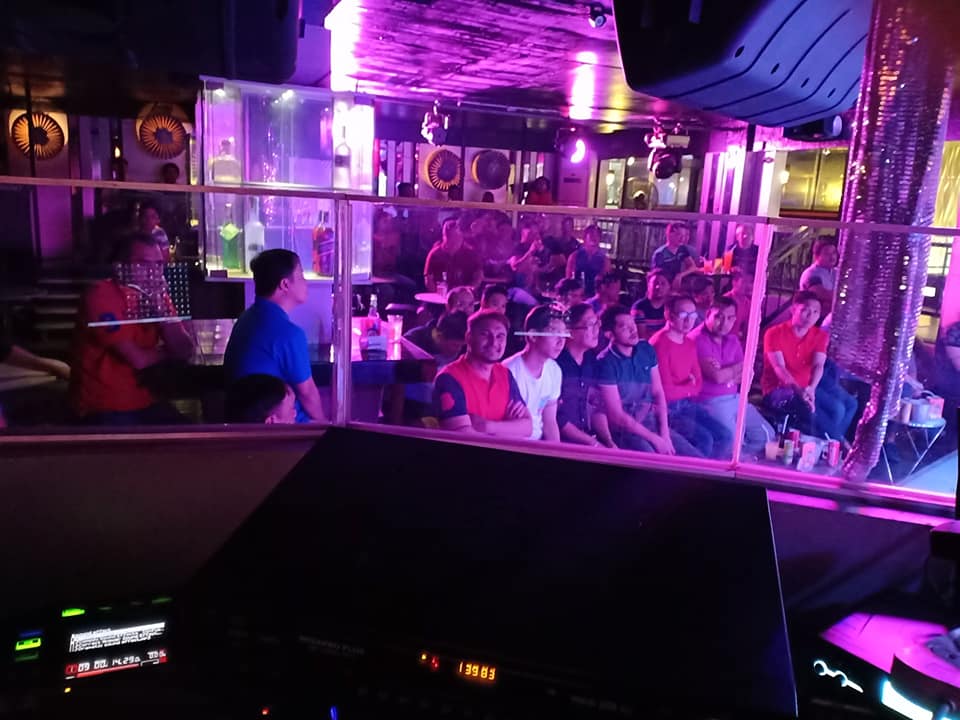 Photos taken from F Philippines. 
A nice interior and spacious dance floor, F Club is the gay bar in Manila you want to chill out with your friends if you just want a laid-back night. They have an impressive array of cocktails with interesting names, ranging from Bel Ami, Mother F, War Whore, to Foreplay. Judging by the names itself, you know you're going to have a sexy time while catching up with your friends. They also hold comedy shows and fun pageants so if that's your kind of thing, check out their Facebook page to check their event schedules.
Today x Future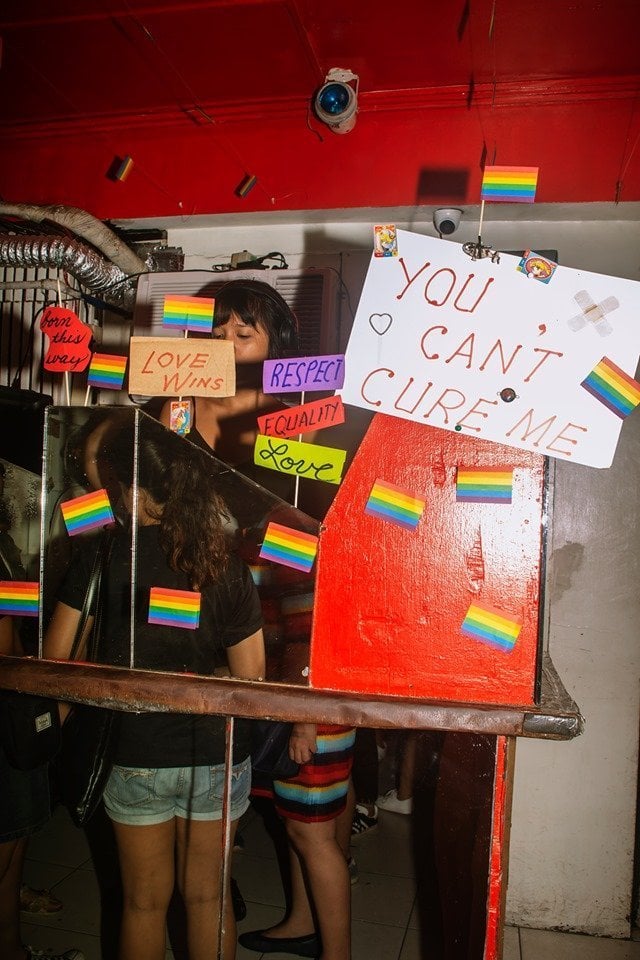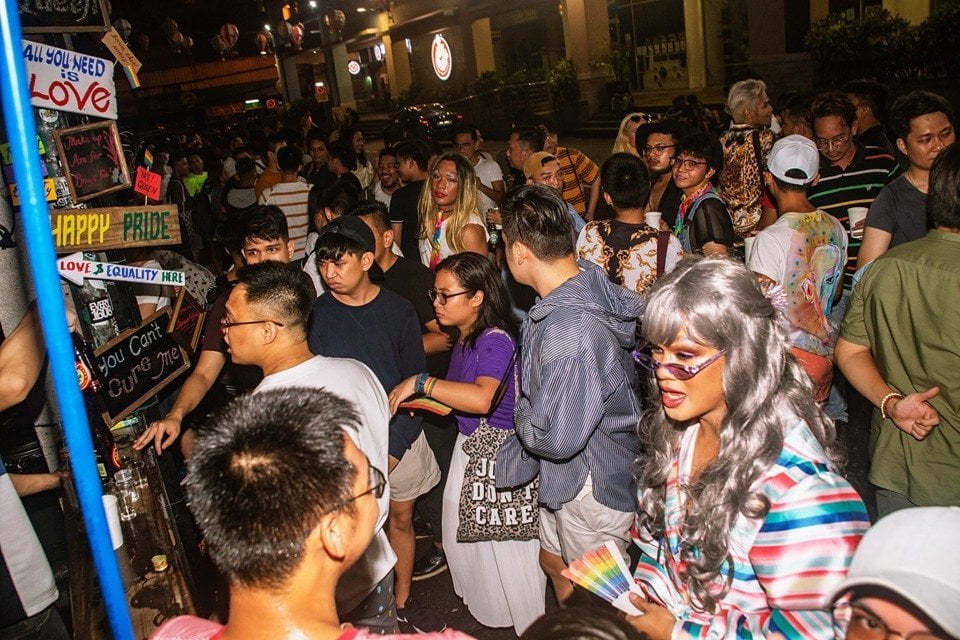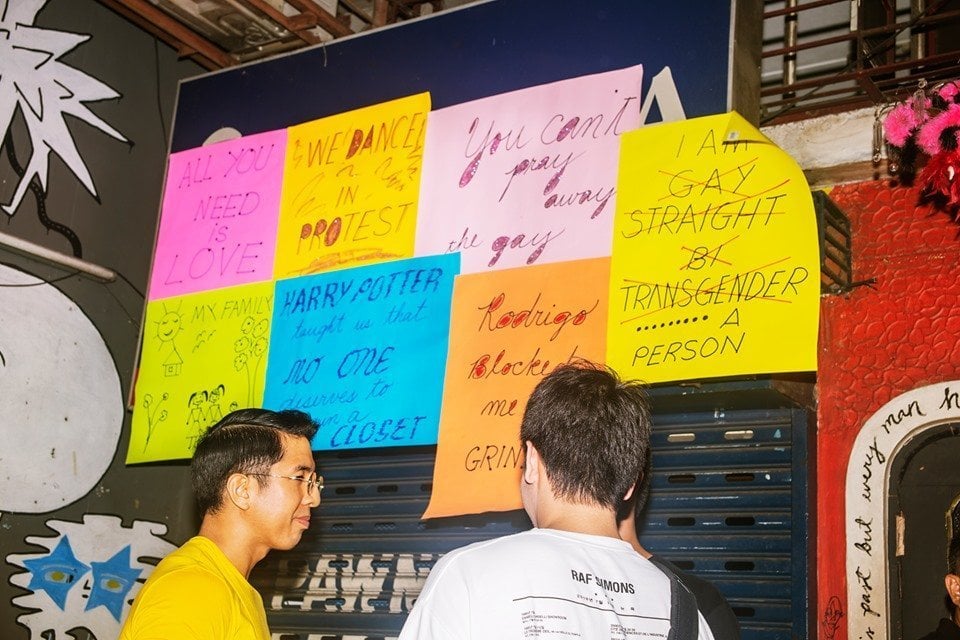 Photos taken from Today x Future.
Are you an LGBTQ artist? If the hipster vibe is what you're looking for, you're going to fit right in with Today x Future's crowd. Found along Malvar Avenue in Cubao, Quezon City, Today x Future attracts the more soulful LGBTQ members, probably because of its nostalgic decor.
It's like stepping into the past with their old TV sets, vinyl records, and old books. Everywhere you see, there are cool vintage memorabilia for your eyes to feast on. Enjoy grooving to live bands and DJ sets while drinking affordable cocktails and munching on delicious foods.
Update: As of June 2020, Today x Future announced that they've closed their doors. You can still check out its sib-spot, Futur:st, located in Makati. 
Rapture Cafe Bar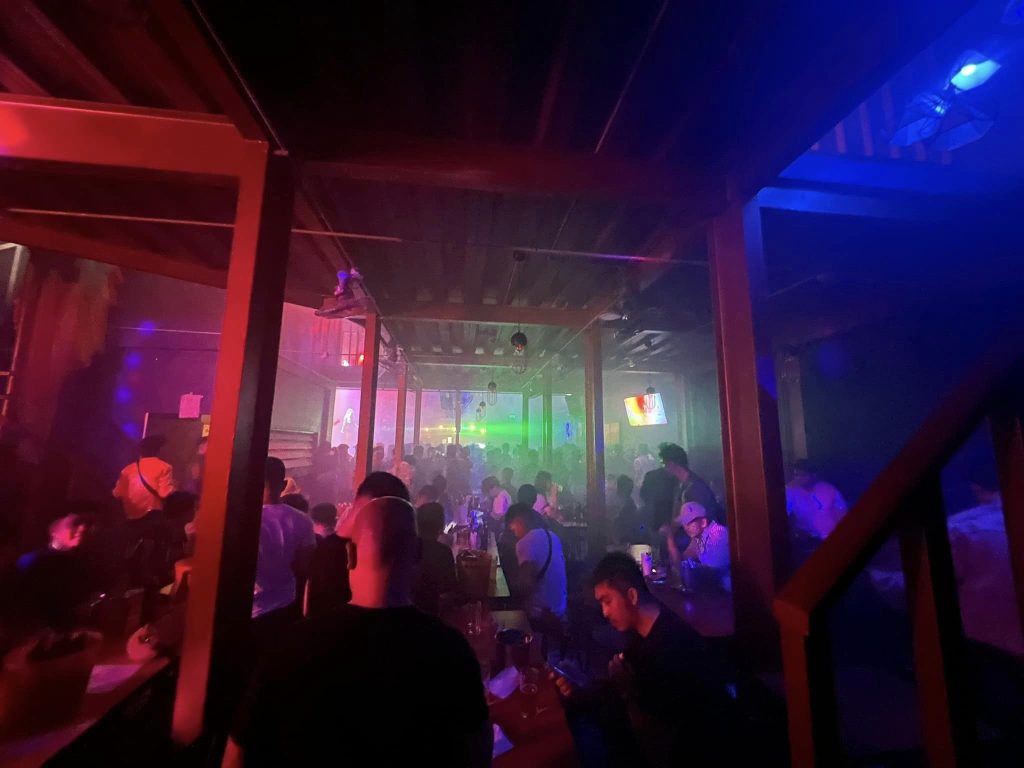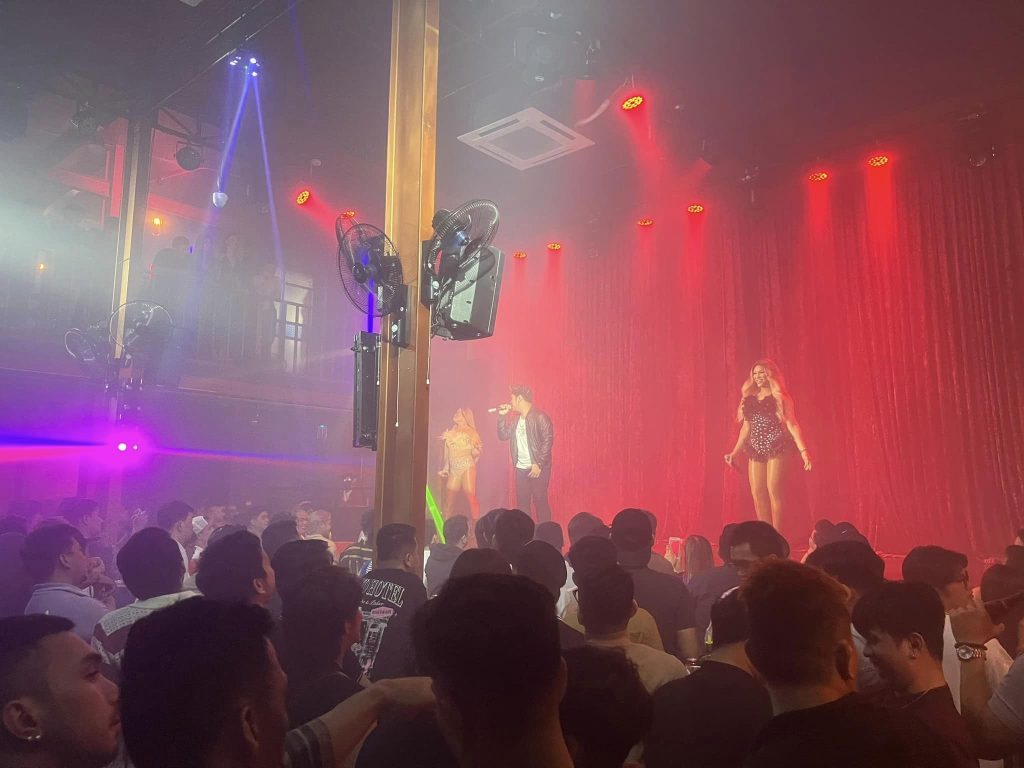 Photos taken from Rapture Cafe Bar
If you want to have all kinds of fun, from watching amazing performances from Drag Queens to dancing the night away, go and check out Rapture Cafe Bar! It's located at 24 Yale Street, Cubao, Quezon City, and is a regular spot for well-known drag queens, including Drag Race Philippines Season 1 winner Precious Paula Nicole.
You can have chill drinks on the side, meet your next beau, sing your heart out during open mics, and watch amazing drag queens with their entertaining gimmicks.
Takeaway
Now, next time you're on a night out with friends, you know where to go. Plan your next gay bar hopping soon, and visit these places. Do you know other cool gay bars in the Metro? Shoot us a comment down below and tell us about your go-to gay bars in Metro Manila!