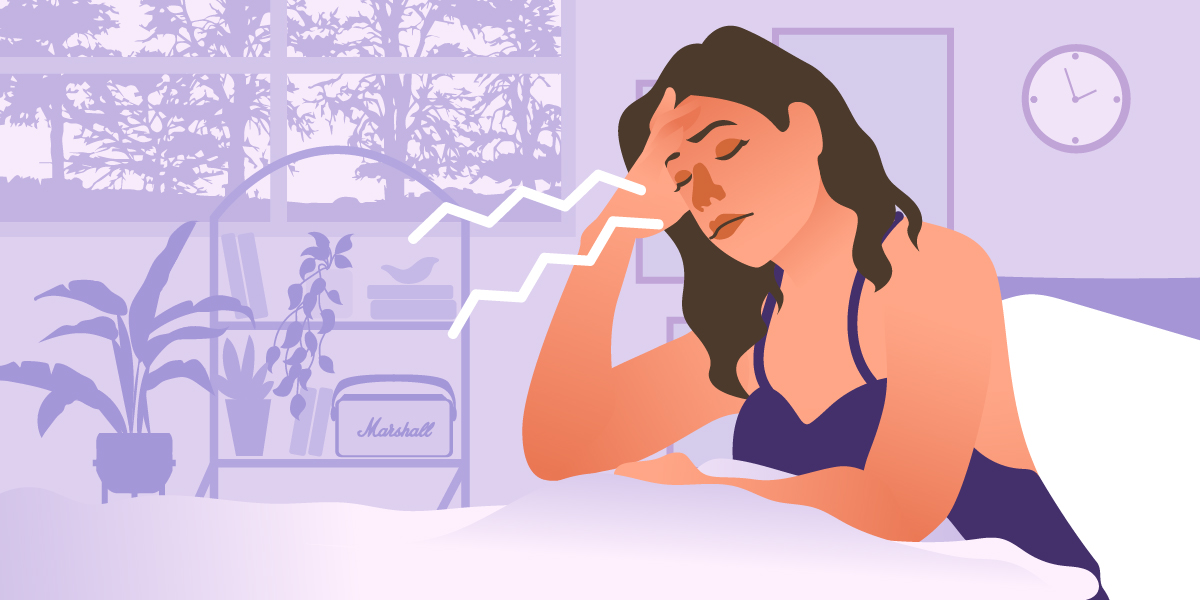 Disclaimer: This sex headache article is meant to be a source of valuable information for the reader; however, it is not a substitute for direct expert assistance. Please seek help from a medical professional if you have a recurring or severe case of this condition.
Engaging in sexual activity is supposed to be satisfying, and research says it alleviates body pain. But for some folks, it could result in discomfort and pain— such as people who experience sex headaches.
Yes, this condition exists. According to the British Journal of Medical Practitioners, benign sex headache (BSH), which is a type of sex headache, occurs in about 1 out of 100 people. However, researchers stated that more people could struggle with sex headaches and that only a small fraction of cases are reported. It's because only a few go through medical consultations due to shame and/or lack of awareness of this condition.
That said, we'll be discussing what a sex headache is, the possible causes, and available treatment options in this guide.
What is a Sex Headache?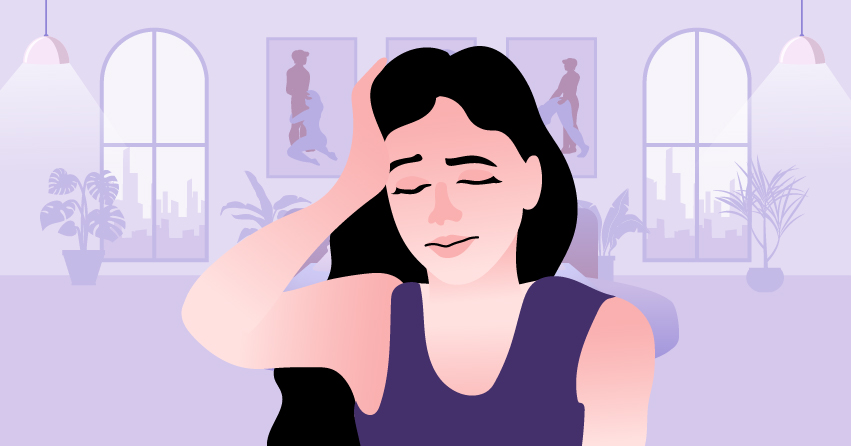 Sex headache, also known as coital cephalgia, is a condition wherein the individual experience throbbing or dull headaches during sex, near orgasm, or after orgasm. The pain could last for several minutes until a few hours.
What Does it Feel Like?
Depending on the type of sexual headache you're having, it could feel the following:
Dull pain in the head and neck occurring throughout the deed
A sudden sharp pain right before climaxing
Dull pain during the deed, which then intensifies until the person is near orgasm
In some cases, the person may also feel the following symptoms:
Nausea or vomiting
Unconsciousness
Neck pain or stiffness
Numbness or weakness
Double vision or lack of vision
If you feel headaches accompanied by the symptoms above, consult your doctor immediately.
Sample Cases
Below are some of the reported cases of sexual headaches. Remember that not everyone with this condition would have the same causes as those mentioned in these cases. But this also shows that sex headaches are not something you should ignore; make sure to get yourself checked immediately if you exhibit the symptoms.
Case 1: A 61-year-old woman with no comorbidities experience intense sex headaches and vision loss. It was discovered that the woman had an occipital and parietal intraparenchymal hemorrhage. Full information here.
Case 2: A 16-year-old male started developing headaches at the moment of climax. He had a history of migraine since childhood, and his family also have a history of the said condition. The condition eventually went away without treatment involved. Full information here.
Case 3: An 18-year-old female experienced sex headaches at the moment of orgasm. Same with the previous case, the pain eventually went away. Full information here.
Types
Not all sexual headaches are the same. As mentioned, some people feel the pain during the climax, while others feel a slight pain throughout. Below are the two types of this condition.
1

Orgasmic Headache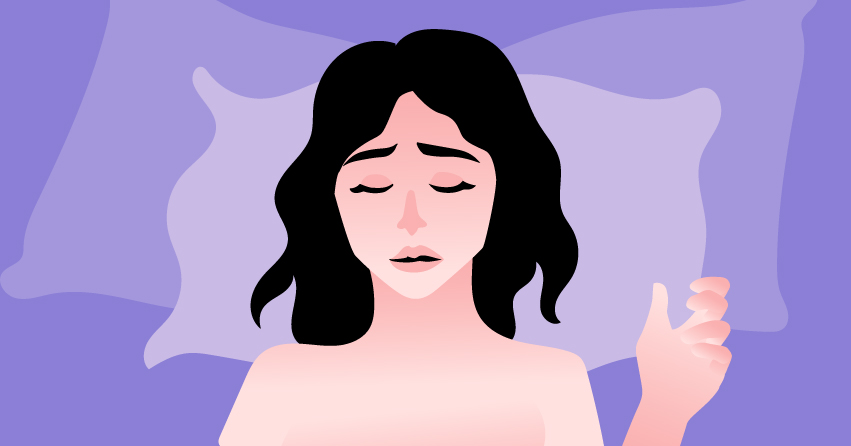 This is a type of sexual headache wherein the individual may experience sudden, sharp, and explosive pain at the back of the head (occipital) or on both sides of the head (bilateral). It happens right before or during an orgasm.
2

Sexual Benign Headache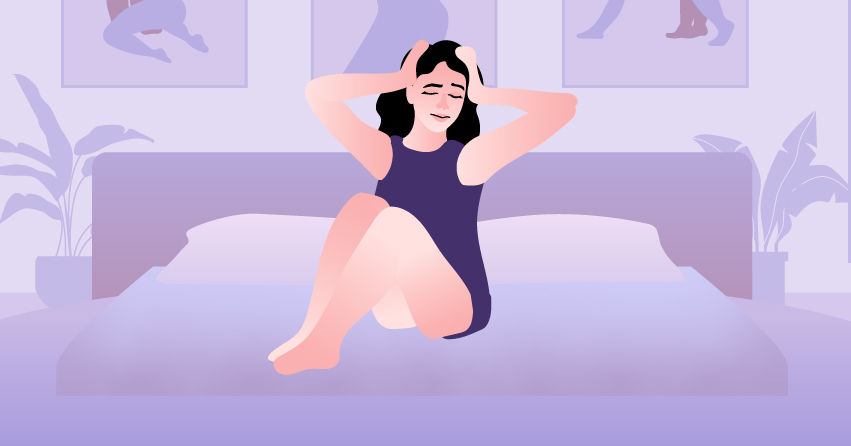 For this type, it may start as a dull pain in the head and neck, but the pain will intensify as you become more sexually aroused. You either feel the pain subside, or you may have an orgasmic headache, too— intense and sharp a second before or during your release.
Potential Causes
Wondering on what's causing your sex headache? Below are some of the possible reasons why you have this condition.
1

You may be excessively contracting your neck and jaw muscles.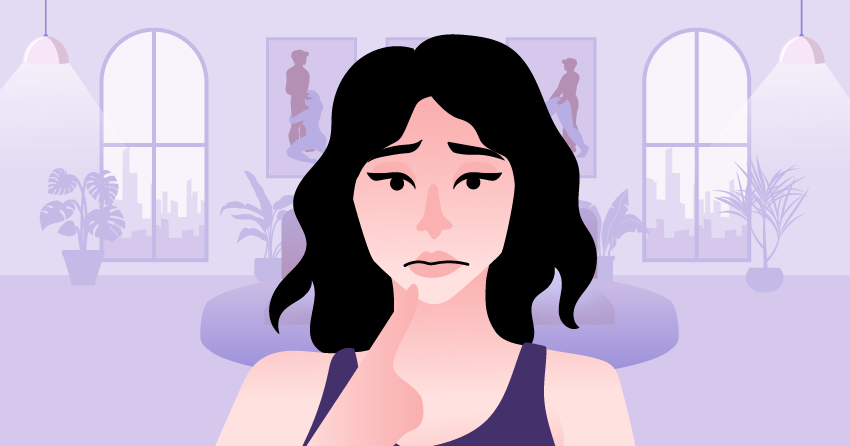 People may experience a sexual benign headache due to extreme muscle contraction in the neck, jaw, and head region, resulting in a dull headache.
2

There's a spike in blood pressure, causing head pain.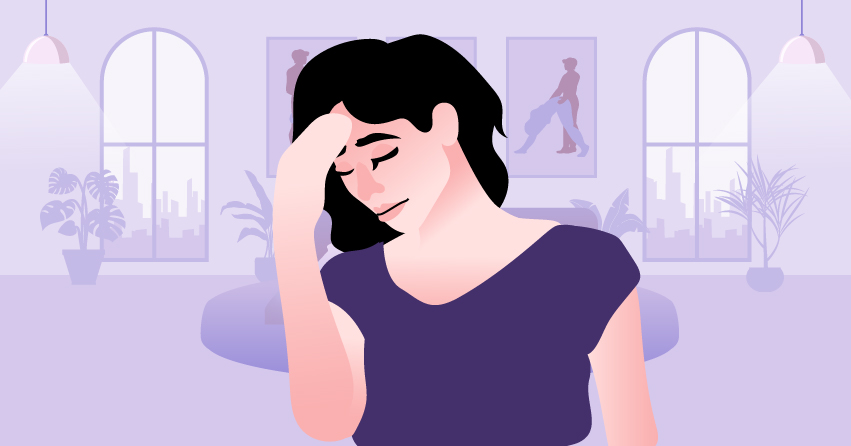 According to experts, an orgasm headache may have been caused by a sudden spike in your blood pressure. The blood vessels dilate, resulting in intense pain right before or during a climax.
3

You may be using hormonal contraceptives, such as birth control pills.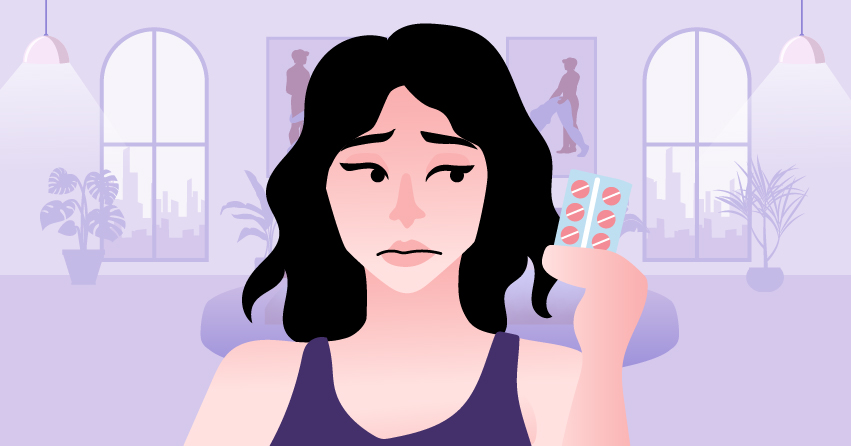 Healthline states that combination and progestin-only birth control pills have headaches as a side effect. This is due to the fluctuations in hormone levels. However, headaches from taking hormonal birth control can occur at any time of the day and not just during sexual activity.
4

It may be a symptom of a serious underlying condition.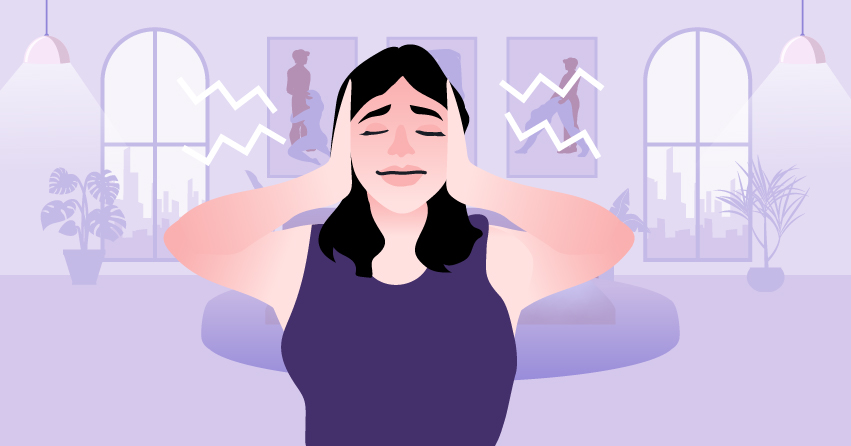 Orgasm headaches can also be an indication of a serious condition. If you experience other symptoms besides the throbbing pain before or during an orgasm, you might have reversible cerebral vasoconstriction syndrome, subarachnoid hemorrhage, stroke, coronary artery disease, arterial dissection, and other related health conditions.
However, don't assume that you have these serious issues just yet. Stressing out about the possible conditions can cause more harm than good. Consult your healthcare provider and take the necessary tests to find the root cause of your intense orgasm headaches.
Treatment Options
Sex headaches can be a major setback to having a fulfilling sex life. Instead of ignoring the symptoms, we highly suggest going to a medical professional and getting yourself diagnosed.
Below are some treatment options you might get after the first few checkups from your doctor. Remember, don't take any medications listed in this guide without consulting your healthcare provider!
1

Medications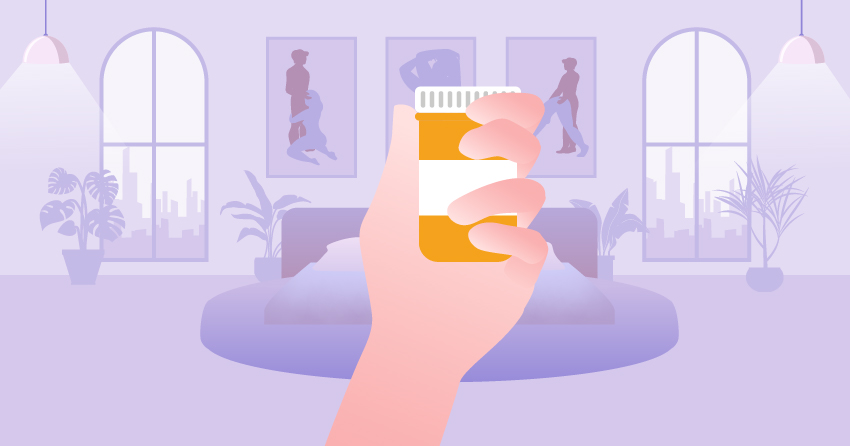 If your healthcare provider didn't see any underlying condition that caused your sex headache, they might prescribe daily oral medications to help prevent headaches in your future sexual plays. These may include the following meds:
Triptans – It's a class of tryptamine-based medications used to treat cluster headaches and migraines.
Indomethacin – It's a nonsteroidal anti-inflammatory drug (NSAID) used to reduce pain, fever, stiffness, and swelling from inflammation. It's usually used to treat pain caused by arthritis, gout, bursitis, and tendonitis.
Propranolol – It's a beta-blocker, which means it affects mainly the heart and blood circulation. This medication is used to treat high blood pressure, capillary hemangiomas, thyrotoxicosis, capillary hemangiomas, performance anxiety, essential tremors, and migraines.
Some doctors may also prescribe occasional medications, such as painkillers, that you'll take before sex to ease the symptoms. Remember that these are some oral medication options; your doctor may prescribe something else, depending on your case.
2

Surgical Procedures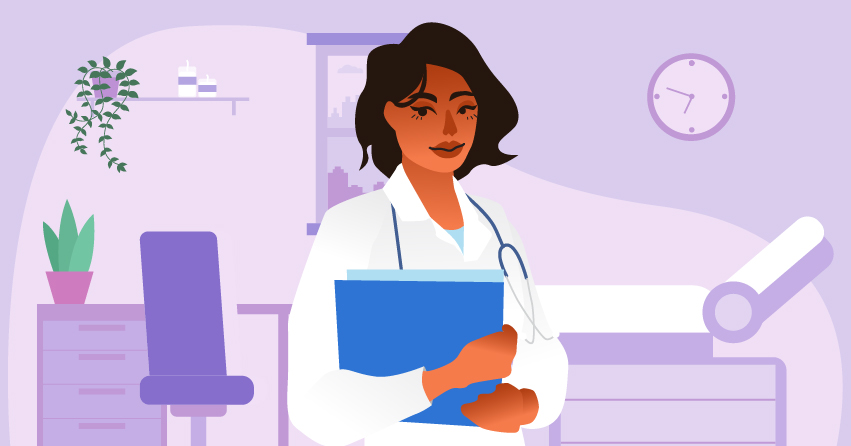 If your headaches are caused by a serious condition, your doctor may require you to undergo a surgical procedure to treat the said condition, such as fixing abnormal blood vessels.
Frequently Asked Questions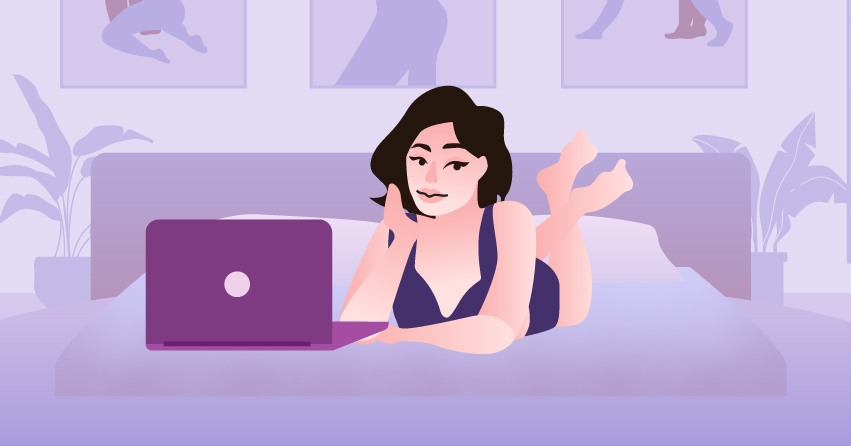 Still got questions about this condition? We've got a quick faq section to answer some of your queries. If your question isn't on this list, we recommend seeking more information from your healthcare provider.
1

How long do sex headaches last?

It depends on the type and severity of the case. It could last from a minute up to a few days.
2

Can I prevent sex headaches?

You can take oral medications a few hours before the deed to ease the pain or try to be more relaxed during sexual activity.
3

Who is more susceptible to sex headaches?

If you're male and/or regularly experience migraines, your risk of having a sex headache is much higher.
4

When should I consult a doctor?

It's vital to consult a medical professional as soon as you feel the symptoms. As mentioned, having headaches during sex can signify a more serious condition. If not detected early, it can result in more pain, or worse, the condition may become fatal.
5

How will my healthcare provider diagnose my condition?

Depending on your case, your doctor may recommend brain imaging (MRI, CT scan, MRA), spinal tap, and angiograms.
Takeaway
It has always been a known joke that some peeps would "fake a headache" just to avoid having sex with their partners. However, having a sex headache is no joke. Not only would you be unable to enjoy sex as much as others, but your health may also be at risk with an underlying condition.
We couldn't emphasize this enough, but get yourself checked once you've felt the symptoms of this condition. The earlier detection of the cause, the faster it gets treated. For more health-related articles, see our other guides here.