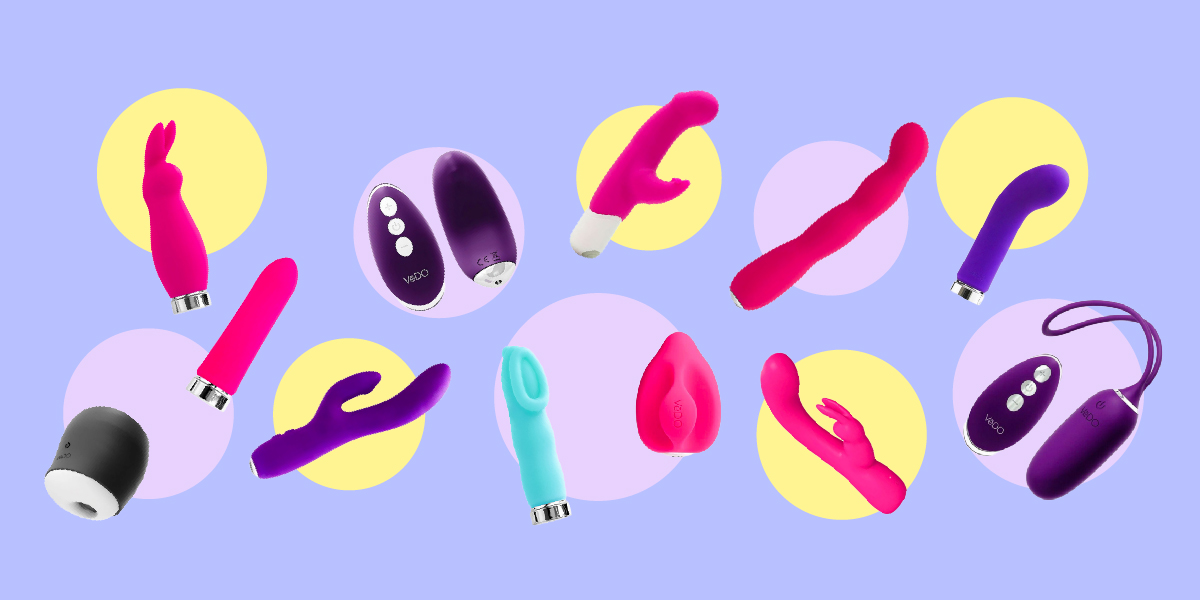 New to the world of VeDO sex toys? Want to know more about their premium line of love toys? We got you covered. For this guide, we will discuss their bestselling products and the personalities that fit within their love toys. But before we move to the VeDO sex toys, let's have a quick refresher about the brand.
VeDO is an international sex toy brand that aims to de-stigmatize erotic exploration through their intimate lifestyle products. Their primary focus right now is vibrating sex toys– classic vibrators, vibrating masturbators, vibrating penis rings, and vibrating anal toys.
What's great about this brand is that they're constantly innovating their sex toys. From the designs to the features, all VeDO sex toys are well-crafted by their dedicated team of designers and engineers.
Another great thing about this brand is that all of their products are RoHS-compliant. The Restriction of Hazardous Substances (RoHS) is a European Union directive that restricts hazardous materials in electronic equipment manufacturing. This means that all of their sex toys are free from toxic materials such as lead, mercury, cadmium, and hexavalent chromium.
If you're planning to buy from their brand but unsure of what to get, we're here to help. Here's the best VeDO sex toy for you, based on your personality. Let's get started!
1

For the Sex Toy Newbie: VeDO Bam Bullet Vibe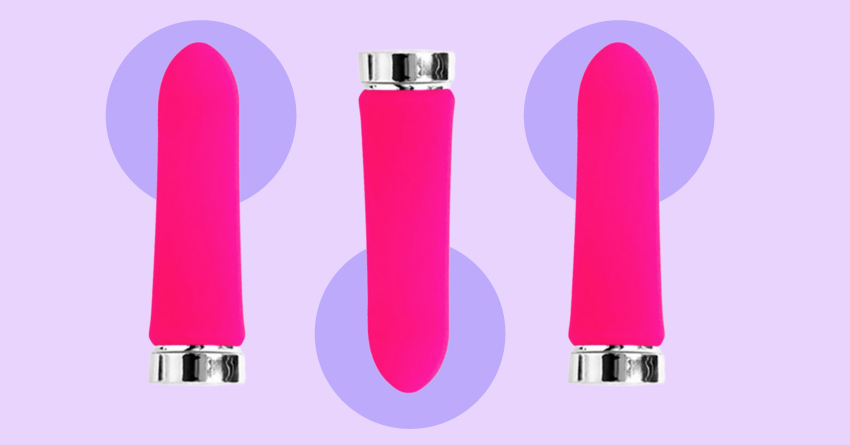 You've just started exploring your erotic side. You have mixed feelings about sex toys, but you're willing to try it out. When checking the sex toys on our product page, you're still overwhelmed with the big and realistic toys. You want something that's simple, sleek, discreet, and suitable for beginners.
If you're the person we've just described above, then the VeDO Bam Bullet Vibe is the ideal love toy for you. This mini vibrator comes in a sleek and no-frills silicone casing– it doesn't even look like a sex toy at first glance! This love toy will please your sweetest spots as it features 10 high-powered vibration modes. Don't worry about the noise, as this love toy has quiet vibrations. It's also waterproof, so if you want to play this while showering, go for it!
2

For the Kinkster: Niki Panty Vibe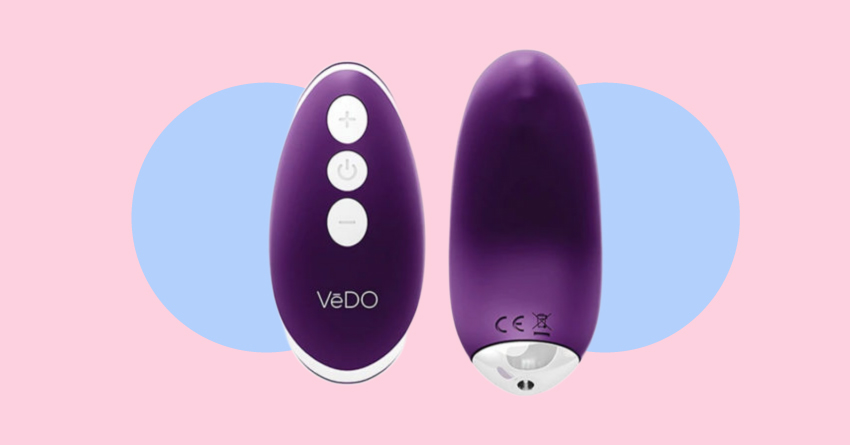 You're someone that doesn't shy away from your kinks. You're also one of those peeps who like to engage in various kinds of sexcapades. BDSM? Roleplay? Food Play? You're down for that. Your partner also wants to engage in these kinky plays and even help you find the right love toys for these kinky plays.
If you're open to various types of sexplorations, you can surely count on this one. The VeDO Niki Panty Vibe is designed with a curved and flexible body, ensuring it comfortably fits in your intimate area. It also has a magnetic clip to secure the toy in your undies. Because of its wearable design, you can use it for discreet public plays with your boo. You can also use it during your bondage sessions and other types of sexcapades.
3

For the No-Frills Type: Rockie Dual Vibe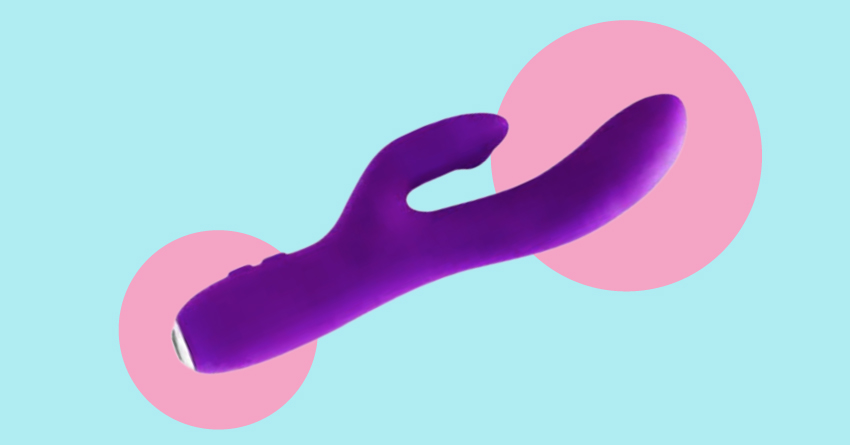 You're the "practical" one in the family. You like simplicity in most things. Your phone? Just a regular smartphone without the unnecessary features. Your outfits consist of simple and classic pieces. And even with your love toys, you're also more inclined to sleek and uncomplicated toys.
If you're the person we've just described above, you're most likely going to love this pleasure toy. The VeDO Rockie Dual Vibe is designed with a perfectly curved shaft that will send waves of pleasure to your G-Spot. It's also designed with a flexible clitoral tickler, teasing and pleasing your clit throughout the deed. Unlike other love toys on the list, you don't have to do much just to get that euphoric bliss. Just lie at your back, insert the toy, adjust the tickler on your clit, and enjoy the pulsating sensations!
4

For the Quirky One: Crazzy Bunny Bullet Vibe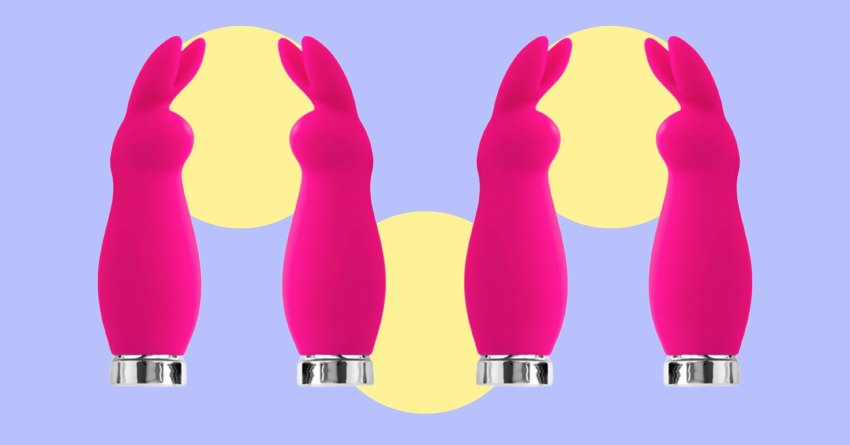 When people describe you, the term "unique" is included in their statements. You're someone that has a peculiar taste in music, film, and fashion. You're also the type that would introduce hole-in-the-wall restaurants to your friends. Overall, you're just someone who lives their lives to the fullest by not conforming to the norm.
Can you relate to the description above? Well, you'll surely include this in your sex toy collection. The VeDO Crazzy Bunny Bullet Vibe features 10 high-powered vibration modes, all packed in a unique bunny-shaped casing. It doesn't look like your typical love toys with curved shafts and phallic-like shapes.
5

For Couples Who Are Sex Toy Newbies: Yumi Finger Vibe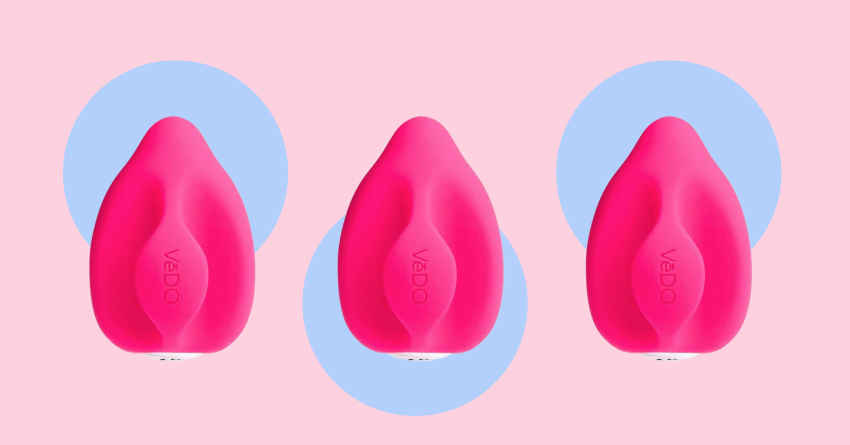 You love having those sensual nights with your boo. However, you feel that it has slowly become more routine-ish. You both wanted to spice it up with an unconventional play but unsure of what sexual activities to try. Aside from trying new positions and activities, you also want to incorporate some sex toys on the deed. You want something that you can both use and not as intimidating as a vibrating dildo.
If you're just starting to use sex toys with your partner, here's a beginner-friendly variant that you'll surely love. The VeDO Yumi Finger Vibe has a tear-drop shape body with a velvet-soft silicone finish. It features 10 pleasurable vibration modes, ensuring to match up your preferred pressure and rhythm. It's designed with a tiny nub for pinpointed clitoral stimulation.
What's great about this one is it doesn't look intimidating as other vibrating sex toys. And since it's compact, you can use it to stimulate various regions on your own and your partner's body. For example, you want to give your boo a steamy blowjob, you can use this vibe to massage your partner's balls while doing the deed. It's also one of the most versatile sex toys out there, so even if you're single, you can still have loads of fun with this love toy.
6

For the Fearless Gal: Quiver Plus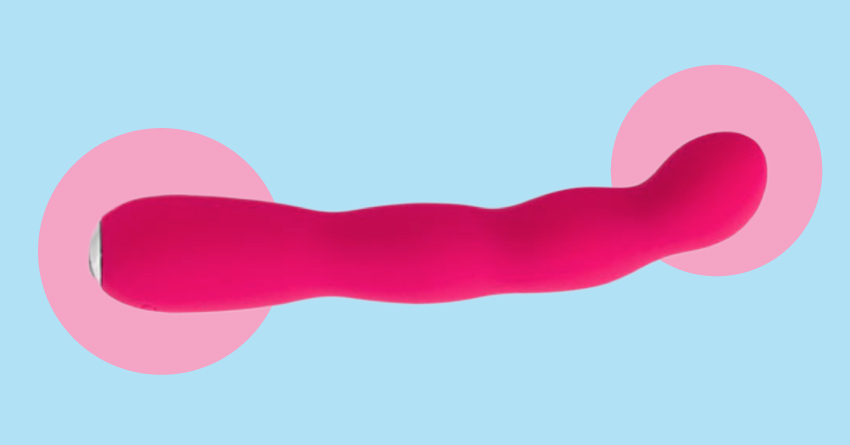 You're someone who isn't afraid of new adventures. Going on a vacation by yourself? Trying scuba diving? Cooking a dish that's waaay different from your specialties? You're up for that! It even translates to your bedroom activities, as you're someone who goes beyond the usual just to give and receive that blissful Os.
If you can relate to the description above, then you're a fearless soul! You deserve a sweet treat that pushes you to reach mindblowing Os, such as the VeDO Quiver Plus. This dual vibe is designed with a long, flexible, plump, and textured shaft– perfect for targeted external and internal stimulation. It also features 12 powerful vibrations on each motor. It's also one of the longest vibes on the VeDO collection, so this definitely right up your alley.
7

For the Homebody: Luv Plus Bullet Vibe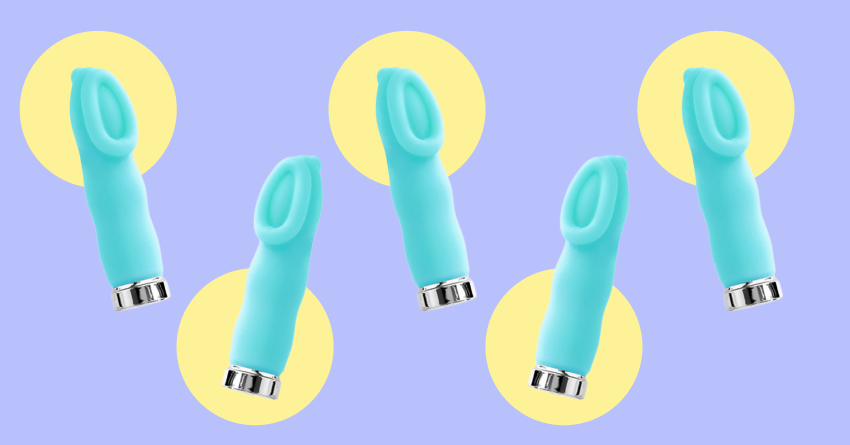 You're the type of person that would rather binge-watch Netflix's Sex Education than go to a party. As long as you have the basics in your house, you're okay to stay in. For you, weekends are all about relaxing and doing "lazy-day" activities. You know that you've worked hard all week, so you're replenishing that energy by staying at home.
If you're one of those homebodies, here's a pleasure toy that you'll surely love. The VeDO Luv Plus Bullet Vibe is a rechargeable mini vibrator that features a unique cup-shaped head to provide pinpointed stimulation. Since you have some extra time in your hands, you can experiment and have fun with this compact vibe! Play it with your clitoris, nipples, and other external erogenous zones. You can bring it in the shower as it's 100% waterproof. It's also temperature sensitive– it matches your body heat during the play.
8

For the Mr. Busybee: Grip Vibrating Stroker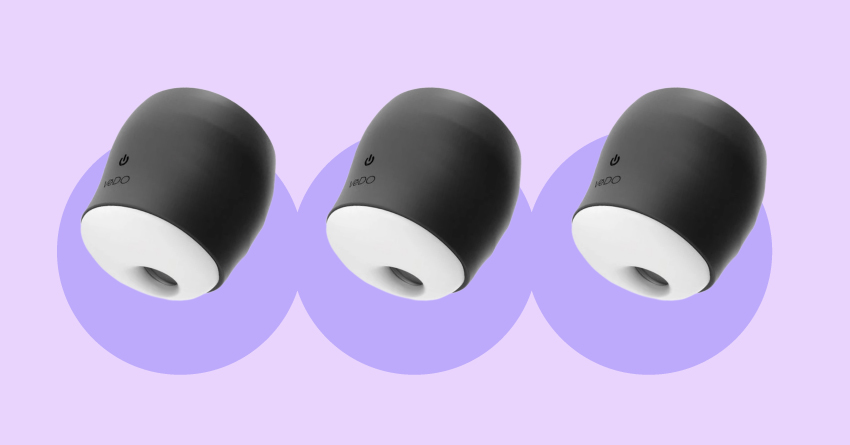 You're the career-driven type, always leveling up your skills. You've also been focusing on personal development for a while. And of course, gotta level up those ranks on your favorite mobile games. You've got so much on your plate that you don't even have time to date!
If you can relate to the description above, good for you for pushing the ranks! However, we know that you've been craving for some steamy lovin' right now. And since you're not meeting up with anyone, you might want to give some of this masturbator a chance.
The VeDO Grip Vibrating Stroker is a powerhouse of a masturbator, featuring 3 vibration speeds and 7 vibration patterns. It has a sleek open-ended design, ensuring it fits all lengths. Aside from its modern look, it also has a glow-in-the-dark inner sleeve with pleasure nubs in it.
9

For the Wanderlust: Kiwi Bullet Vibe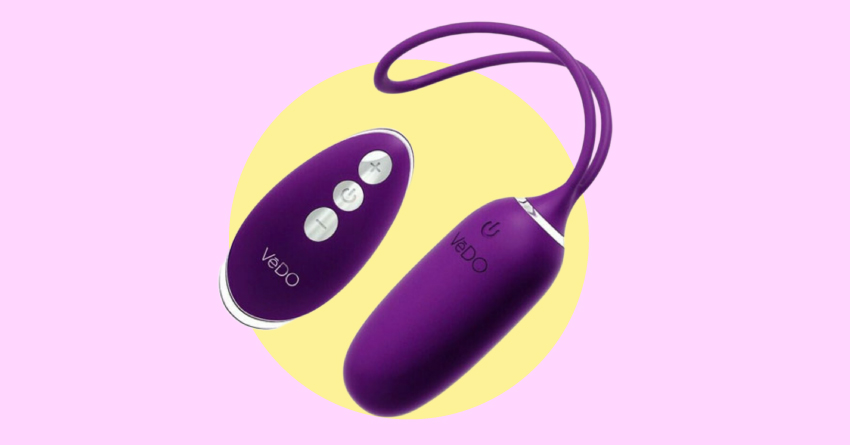 Exploring the world is your calling. You love learning about new places and the culture within them. Your room's filled with memorabilia and photos from these trips. And if there's a seat sale, you'll be up all night just to score those extra deals. Your friends even call you the "kaladkarin" friend because you're always saying yes when they ask you out.
Does this description ring a bell to you? Are you the wanderlust friend that loves to see the beauty of the world? Well, here's the ideal love toy for you. The VeDO Kiwi Bullet Vibe is a remote-controlled and wearable love egg that features 10 vibration frequencies. Along with each mode, there are 6 intensity levels.
With these modes and intensity levels, you can basically mix and match your plays– from subtle pulses to body-shaking vibrations. Another great thing about this is that it's lightweight and compact, so quickly bring it to your trips.
10

For the Career Woman:  Gee Plus Bullet Vibe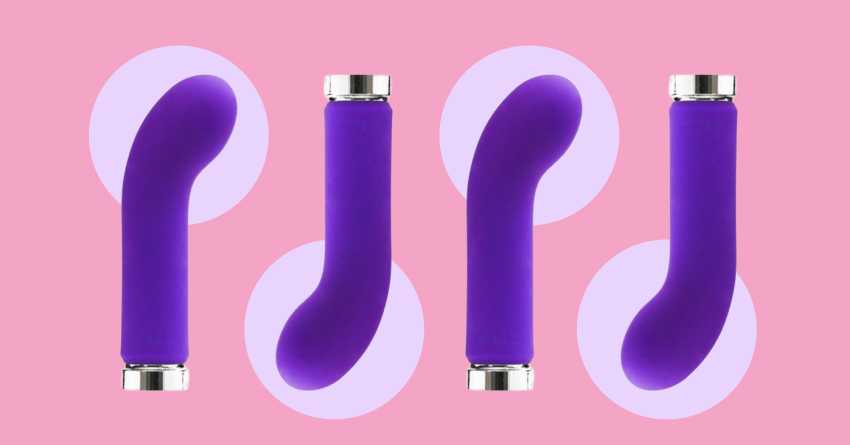 You're the perfect match for Mr. Busybee. You're very focused on your career, bringing your A-Game to every meeting. In your spare time, you would be reading books and attending online courses regarding your job. There are also tons of business trips and seminars that you have to go to. You're so busy achieving your goals that you can't focus on dating at all.
If you're the career-woman type, keep on rocking that #bossbabe status! We know that things can be stressful at times, so here's something to help you de-stress. The VeDO Gee Plus Bullet Vibe comes in a sophisticated design with a curved shaft for precise G-Spot stimulation. It has 10 pleasurable vibration modes, ensuring to match your preferred pressure and rhythm.
What's great about this vibe is its sleek, simple, and gets the job done in no time. You don't have to take so much finding the right angle to hit that G-Spot since this toy is already curved upwards. It also features a compact size, making it an ideal companion for those business trips.
11

For the Self-Care Junkie: Kinky Bunny Plus Dual Vibe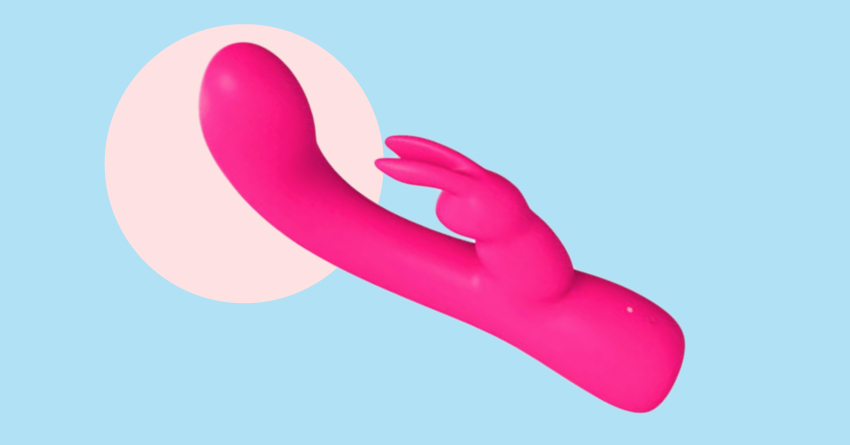 You're the type of person who would religiously follow a self-care routine. Yoga, intuitive eating, journaling, meditation, watching TED Talks– you'll do all of these things as a way to take care of yourself. Aside from that, you're the type that would read self-help books all the time because you believe that empowering your mind is also a basic form of self-care.
If you're someone that perfectly fits the description above, then you should definitely check this sensual device. The VeDO Kinky Bunny Plus Dual Vibe has two independent motors on the shaft and clitoral part area, ensuring that your G-Spot and clitoris will be equally pleased with powerful vibrations. It's also made with a velvety silicone finish, giving a smooth glide as you thrust the toy in and out of your body. It's the perfect love toy to de-stress. Just lie on your back, gently glide the toy (make sure it's lubed up), adjust the clitoral ticker, and enjoy the pulsating sensations!
12

For Miss Independent: Joy Vibe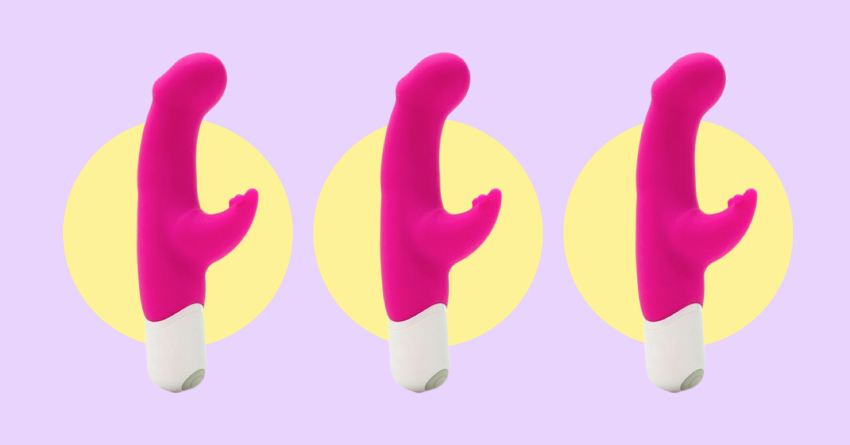 It's been months since your breakup, and you're still in the process of healing. You're getting better, though, as your friends and family have been supportive of you throughout the process. You're also starting to enjoy living the single life. However, there are nights that you would crave for that sultry touch. You don't want to be hooking up with anyone, as it might jeopardize your moving-on journey.
Now, if you're going through something like this, here's a love toy that can give those blissful Os. Experience the joys of self-pleasure with the VeDO Joy Vibe. It brings a fun twist to the classic rabbit vibrator. It features a modern and ergonomic design, providing a curved shaft and a textured clitoral tickler. Aside from that, it features 12 powerful vibration modes, ensuring that to match your preferred pressure and rhythm.
Takeaway
We hope that you've already decided which sex toy to get by the end of this guide. If the toy you want doesn't match your personality type, just go for what your heart desires, hun! Take this fun guide with a grain of salt.
We can assure you that all of the sex toys under the VeDO brand are of top-notch quality in terms of material and performance. Have fun experiencing the good vibes with the VeDO toys. Happy shopping!