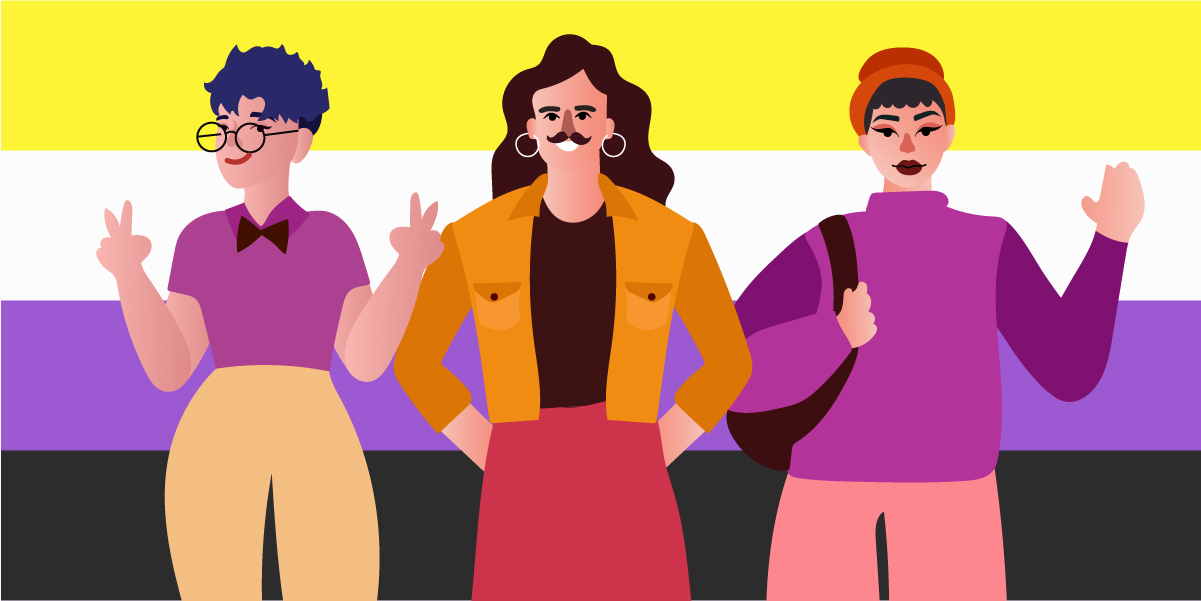 As we celebrate pride month, you've probably stumbled upon LGBTQ-related terms on social media, such as SOGIE, gender identity, gender fluid, non-binary, etc. With a diverse range of educational sources online, most of you are probably knowledgeable about the mentioned terms. But for those still new to terms and concepts surrounding the LGBTQ+ community, we're here to help you get started.
For this article, we'll be discussing non-binary and understanding what it means to be a non-binary person. Learn about the myths and facts, the gender identities under the non-binary umbrella, and ways to be a respectful and supportive ally.
What is the Gender Binary?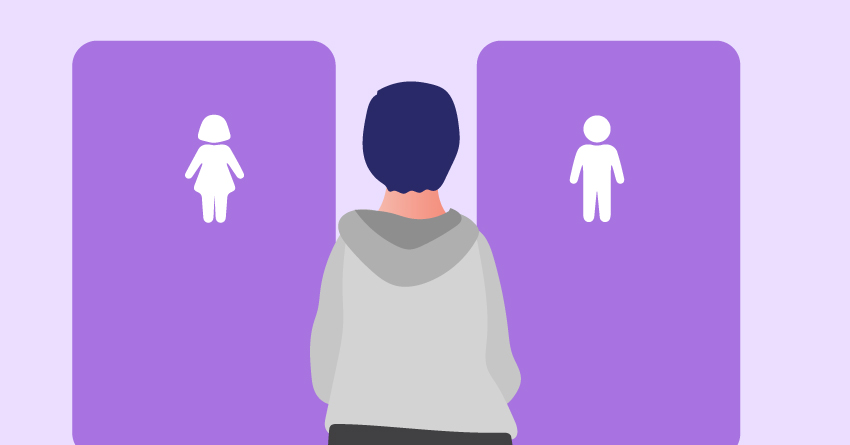 Before we define what non-binary is, let's discuss what the gender binary is. It's a classification system that divides gender into two distinct and opposite types, masculine and feminine. This means in every gender identity, there's a masculine form and a feminine form.
For example, if there's a cisgender man, there's a cisgender woman. If there's a transgender man, there's a transgender woman.
In this system, every gender is within a binary, and there are assumed roles for both gender masculine and feminine gender identities. For instance, when a person identifies as a cisgender woman, they're expected to have feminine traits. That's not the case for all cisgender women, though, as they're free to express themselves uniquely; it's just an assumption that comes with the said gender identity.
But since all of us are unique individuals, not everyone fits the gender binary. Some people identify themselves that can't be categorized as masculine or feminine— they are what we call non-binary people.
What is "Non-Binary?"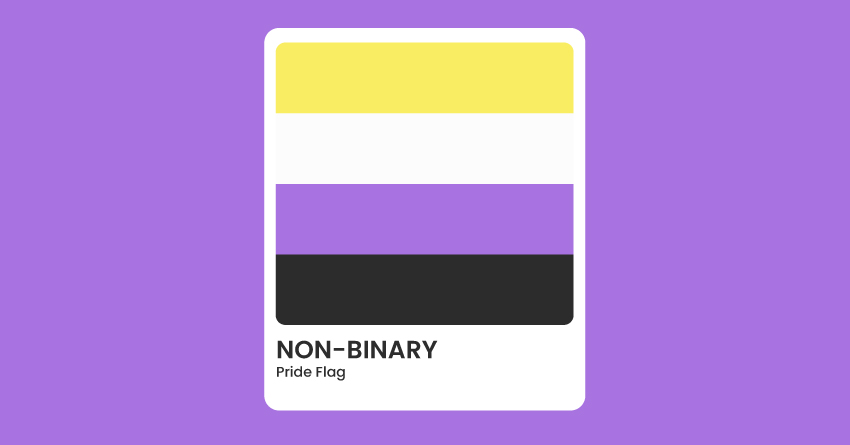 Non-binary, also known as enby, describes people whose gender identities don't fit in the masculine or feminine category. Some non-binary people have multiple genders, and others have a combination of several gender identities. In contrast, others don't have a gender at all.
Gender Identities Under Non-Binary
Below are the specific gender identities that fall under the non-binary category. Remember, the list only features the common gender identities, so if you're non-binary. However, if your gender identity doesn't fit with any of the terms below, your gender is still valid.
1

Agender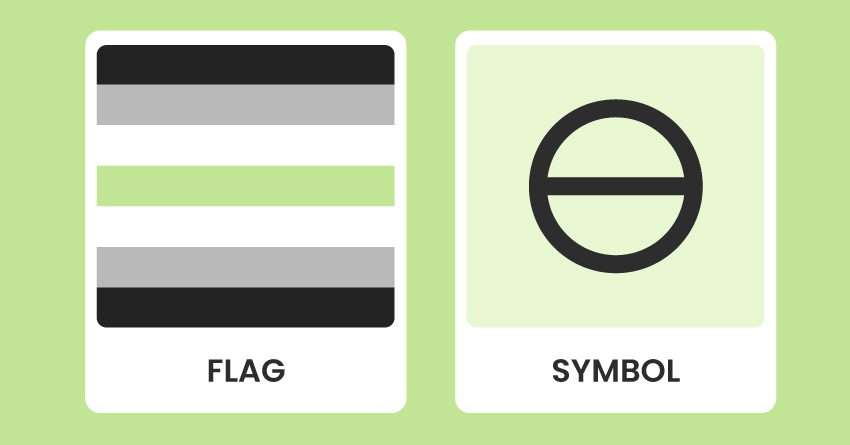 Agender describes a person that doesn't have a gender or has a "lack of gender." An agender individual doesn't see themselves as a man or woman and simply doesn't have a specific gender to express.
2

Androgyne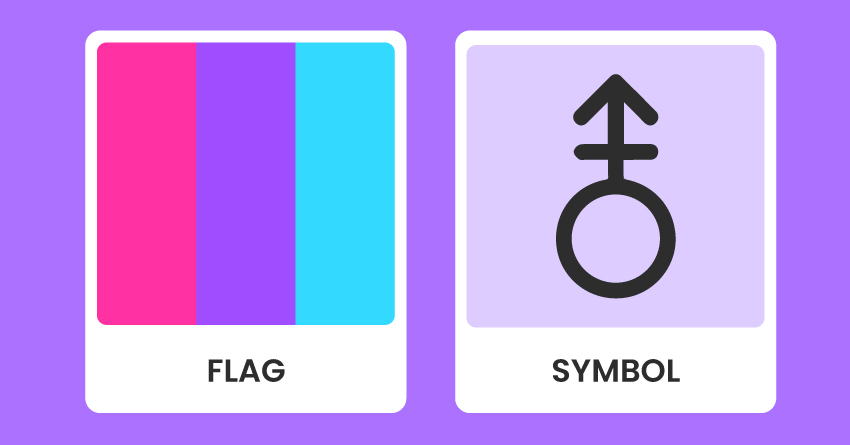 Androgyne is a gender identity wherein a person has a mix of both feminine and masculine traits. This doesn't mean that the person is 50% masculine or 50% feminine. An androgyne individual can have both feminine and masculine identities, which isn't necessarily in equal amounts. Some may see themselves as more feminine, while others perceive themselves as more masculine.
3

Bigender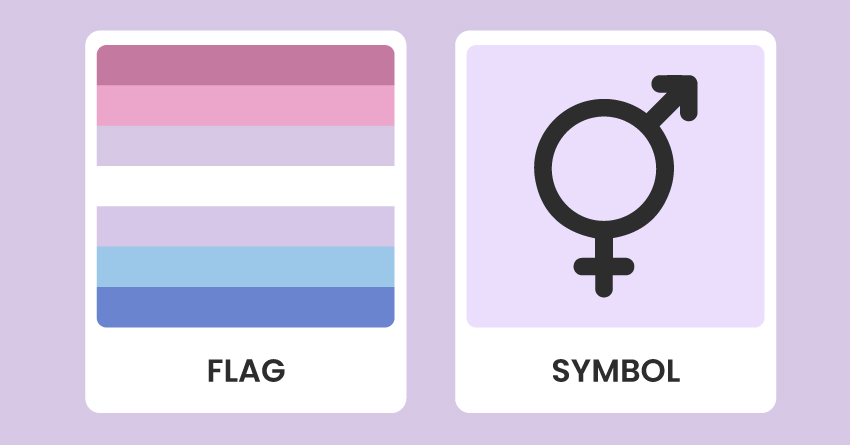 Bigender describes an individual with two gender identities. The difference between this gender identity to androgyne is that androgyne only feels a combination of feminine and masculine gender identities. On the other hand, a bigender person may feel a combination of gender identities that is within and outside the binary. For example, a bigender individual may see themselves as both a cisgender man and genderfluid.
4

Demiboy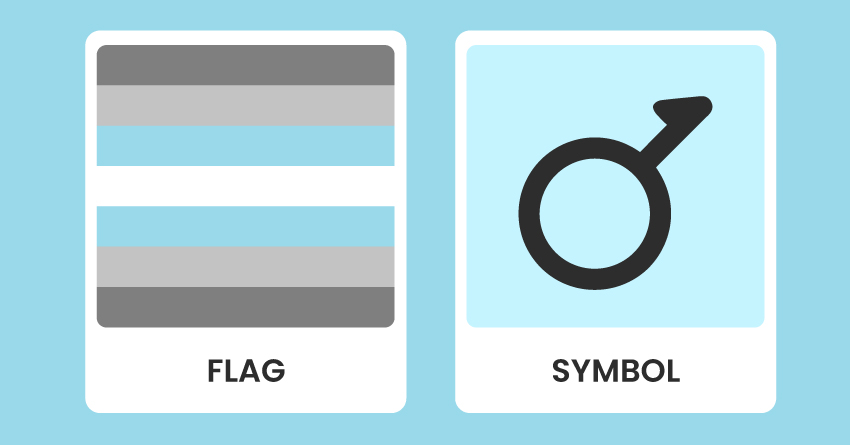 Demiboy is a non-binary gender identity wherein the person identifies themselves as partly male. Some demiboys may also consider having both cisgender man and agender identities. Aside from Demiboy, they may also be referred to as Demiman, Demiguy, and Demidude.
5

Demigirl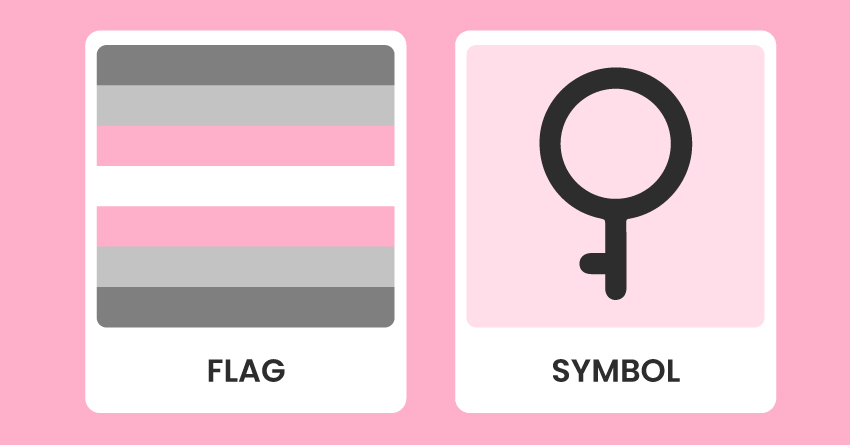 This is opposite to demiboy, wherein an individual identifies themselves as partly woman or girl. People who have a demigirl identity may also perceive themselves as agender. They can also be called demiwoman, demilady, or demifemale.
6

Genderfluid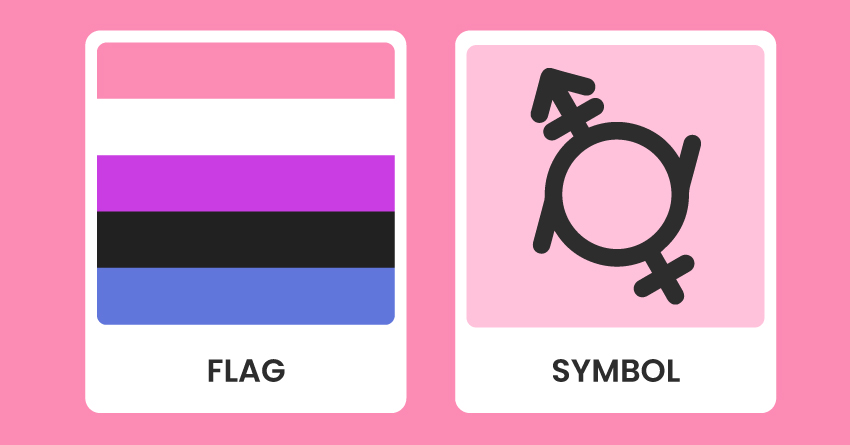 Genderfluid describes a person that changes their gender over time. It can be on a monthly, weekly, yearly, or occasional basis; it all depends on when they want to switch their gender identity.
For instance, a person may feel like a cisgender man, then after two months, they may feel like an agender. After a couple of weeks, they may start feeling like a woman, then feel non-binary after 3 months.
7

Genderflux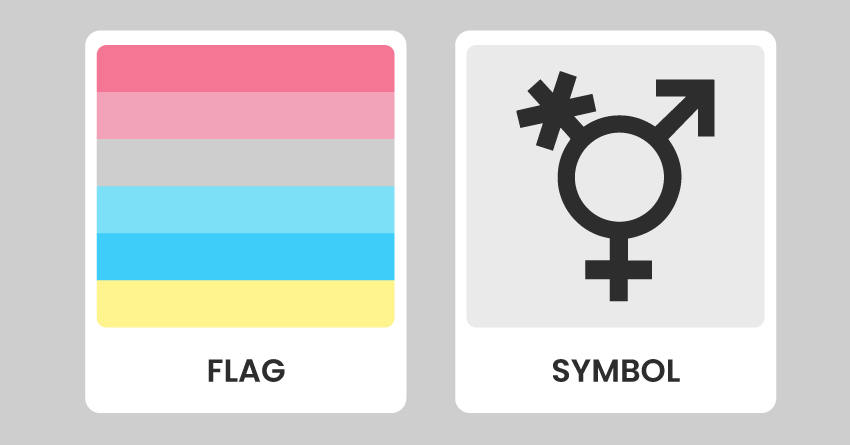 Genderflux describes a person wherein whose gender identities fluctuate over time. You may think, "Oh, then the person is genderfluid then?"
Well, they're pretty similar but not exactly the same. The difference is that a genderfluid person completely switches from another gender identity. On the other hand, a genderflux individual may still feel the same gender over time, but the intensity may vary per month, week, or year.
For example, a person may identify themselves as a woman. After 6 months, they may feel 40% woman and 60% androgyne. By next year, they may feel 100% woman again, and so on.
8

Polygender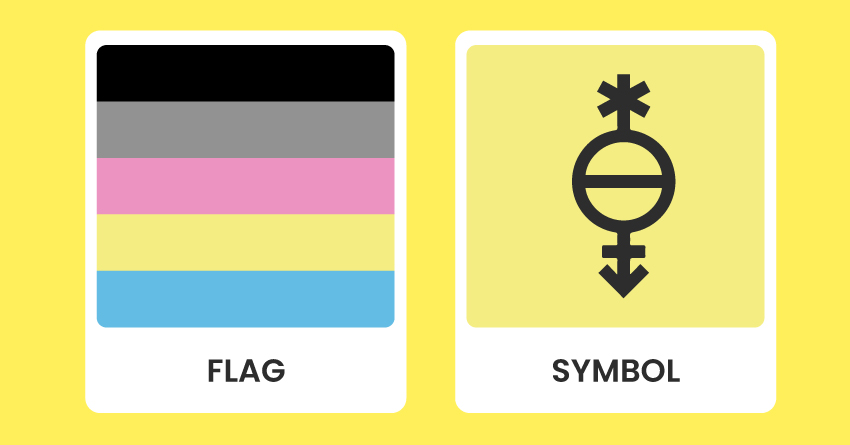 With a literal meaning of "many genders," Polygender describes a person with multiple or varying gender identities. They may also identify themselves as genderfluid or genderflux if their gender identities change over time.
9

Two-Spirit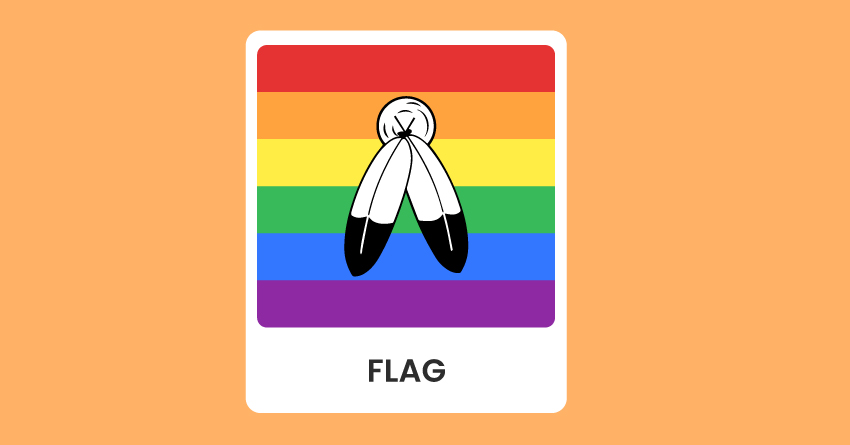 Two-spirit describes a person who identifies as someone with both masculine and feminine spirit. This term is specifically used by the Indigenous LGBTQ+ community.
Myths & Facts About Non-Binary People
Though non-binary people have existed for a very long time, they've only given some acknowledgment in recent times. Because only a few people know about the non-binary identity, there are tons of misconceptions about it. See these myths and facts below.
1

Myth: "Being a non-binary person is just a trend."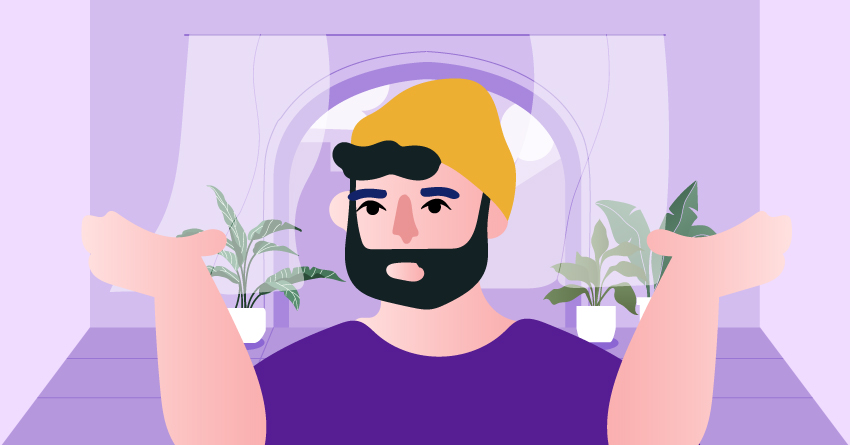 Fact: Non-binary people identify with this gender identity because this is their innermost concept of self and is based on their experience of gender.
One of the common myths about non-binary people is that they're just following the fad. Due to the popularity of video social media platforms such as TikTok, there has been a growing trend of people expressing and sharing their gender identities online, including non-binary folks. This has led to an assumption that non-binary people are just doing it for the clout.
This isn't the case, though, as a person's gender identity isn't caused by fads or trends. It's the innermost perception of themselves, and non-binary people identify themselves as such because it resonates with their inner being.
2

Myth: "You have to look androgynous to be non-binary."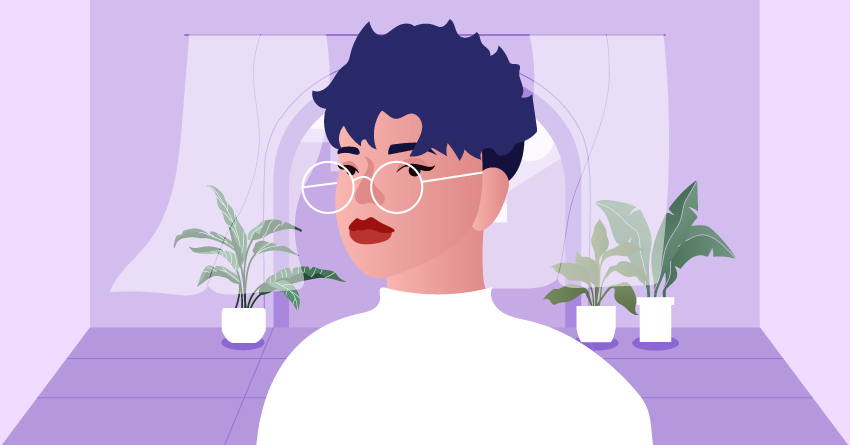 Fact: Non-binary people can express themselves in their own way, whether they want to wear feminine, masculine, androgynous, or gender non-conforming clothing.
Another common misconception is that non-binary are supposed to look androgynous. If a person looks masculine or feminine, they're "not non-binary enough." However, gender identity and gender expression are two distinct elements that make up a person's identity. A person can identify as non-binary and still have a feminine look.
So for those who feel they need to resort to wearing plaid and getting pixie cuts just to validate their gender identity, you don't have to do that. Your identity is valid, and you can dress and style your hair whatever you want.
3

Myth: "People with this gender identity are uncomfortable with their bodies."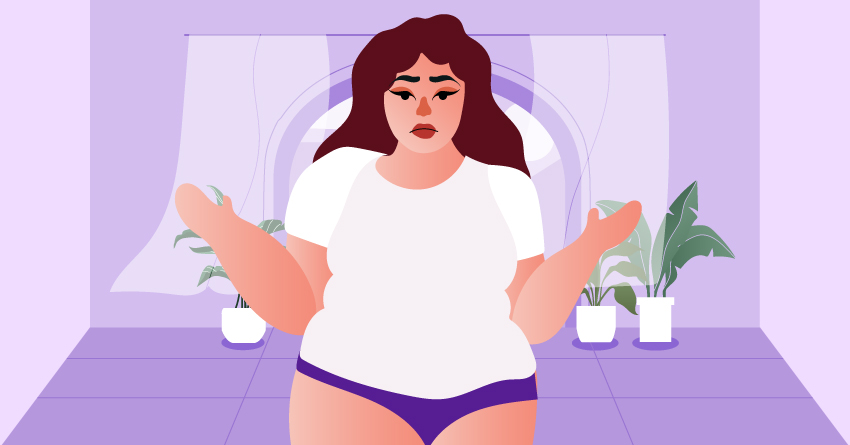 Fact: Non-binary people have different perceptions regarding their assigned sex at birth. Some may feel disconnected from their biological sex while being comfortable with it.
Some people think that all non-binary folks have gender dysmorphia, are uncomfortable with their biological sex, or feel like they're in the "wrong body." This isn't the case for most non-binary people.
Yes, some enby people experience gender dysmorphia; some even transitioned after coming out. However, some people identify with this gender because it's their inner perception of themselves. They're simply acknowledging that their gender doesn't align with the usual gender binary; they don't want to change their names or have a social or medical transition.
4

Myth: "All non-binary people are using they/them pronouns."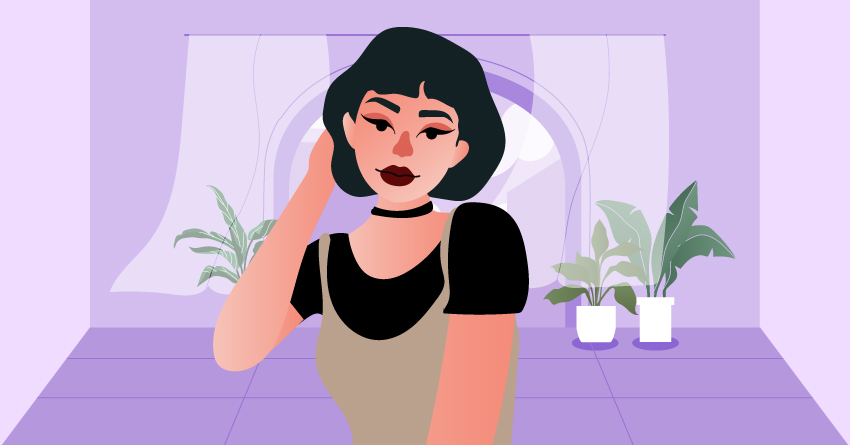 Fact: Non-binary people can use other pronouns depending on the individual.
Enby people have the freedom to choose their pronouns. Some people may be okay with using solely they/them, while others may go with he/his/him, she/her, Zie/Zim/Zer, and other pronouns.
5

Myth: "Non-binary folks are just 'woke' people proving their wokeness."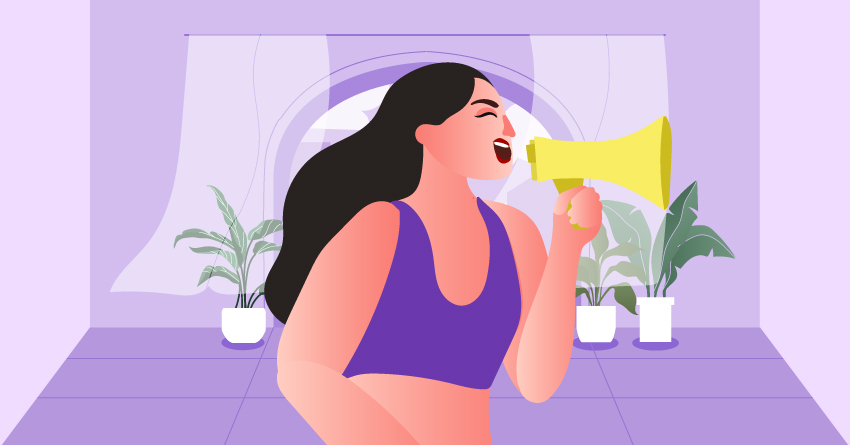 Fact: Non-binary is a gender identity, and people who identify with it simply acknowledge their inner identity.
Another common myth surrounding this gender identity is that enby folks are simply doing this for the sake of "wokeness." This is nothing but a misconception, as gender identity isn't a badge of how "woke" you are in the injustices of the world. It's simply a person's internal experience of gender. It isn't correlated to a person's morals or political beliefs.
6

Myth: "Non-binary should have a certain trait or look to prove that they are what they identify."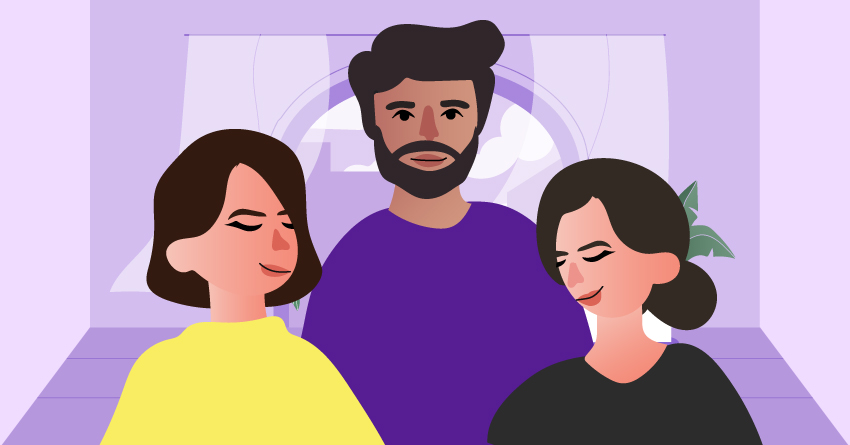 Fact: Enby people don't have (and aren't obliged to) a certain appearance or behavior. We're all unique.
One of the common challenges that non-binary people face is the scrutiny from people who don't get (and don't even try to understand) their gender identity. People would often ask enby people to prove their identity.
Here's the thing, there's no such thing as "proving" your gender identity. You can be non-binary and wear your preferred clothing, act your true self, and date whoever you prefer. If a non-binary person shows up in a cute cherry dress and heels, that doesn't invalidate their gender and gives you the right to refer to them with the wrong gender and pronouns.
7

Myth: "Non-binary is the gender identity of all intersex people."
Fact: Being non-binary isn't the same as being intersex. Intersex is a type of sex assigned at birth, while non-binary is a gender identity.
People often mistook enby and intersex people for the same category. Remember, that notion is false! Intersex people are born with biological characteristics that don't fit with male or female definitions. It's a form of assigned sex at birth, alongside male and female.
On the other hand, non-binary is a gender identity wherein a person identifies as someone with no gender or multiple genders. It's based on the person's innermost experience of gender.
8

Myth: "All non-binary people are homosexuals."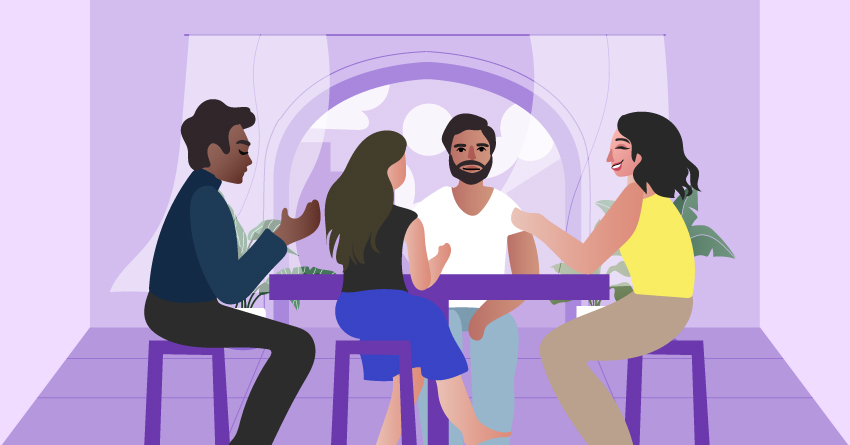 Fact: A non-binary person's sexual orientation isn't directly aligned with their identity. They can be gay, lesbian, heterosexual, pansexual, etc.
Another common misconception about enby folks is that they all prefer same-sex relationships. This isn't the case as gender identity and sexual orientation is two distinct elements of a person's identity.
First, gender identity is your innermost perception of yourself. It's not connected to your preferences in dating. Meanwhile, sexual orientation is about the person you're attracted to emotionally, physically, or romantically.
So when a person comes out as enby, that doesn't mean they'll start dating people of the same sex. They can be heterosexual, homosexual, pansexual, bisexual— it all depends on that person's sexual orientation.
9

Myth: "Non-binary individuals want to end the gender binary system."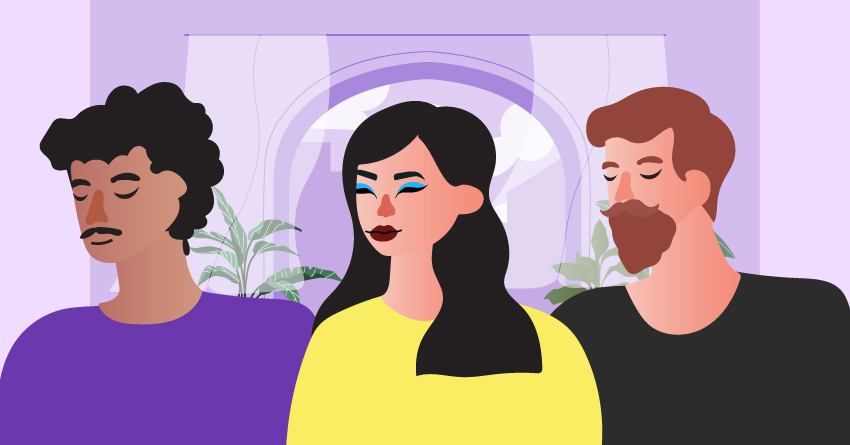 Fact: Enby folks simply want to be recognized and accepted. They don't exist to "rebel" and "break" the gender binary.
Another ridiculous claim about non-binary people is that they're here to "break" the gender binary. This is nothing but a false statement.
Again, enby people are labeling themselves as non-binary because it's the gender identity that resonates with their experience of gender. They're simply recognizing who they really are and want other people to acknowledge their identity.
They're not going to bully people in the gender binary or start a "movement" to eradicate that system. All they want is respect and acceptance—let's help them by unlearning this notion.
10

Myth: "Non-binary people are just confused with their gender."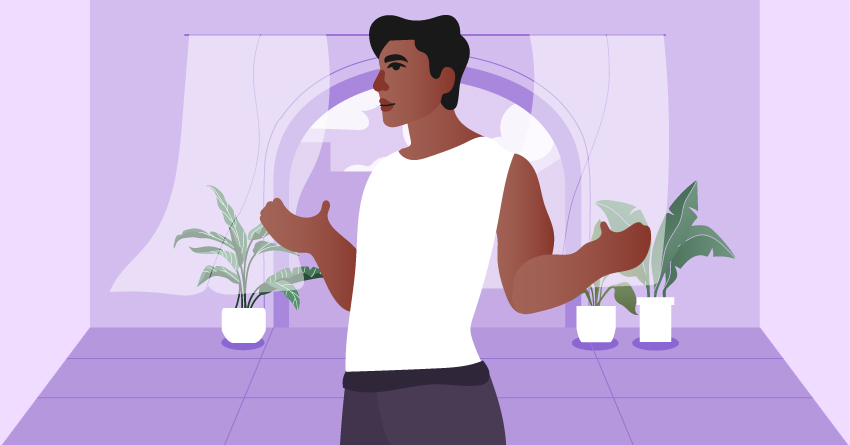 Fact: Enby people aren't confused or are currently "in a phase." Their gender simply doesn't fit with the gender binary.
Another common misconception about enby people is that being non-binary results from being confused about their gender. They think that once the person has figured out their gender identity (that falls within the binary), that person will just drop their enby label.
No, non-binary folks are not confused nor just using enby as a "placeholder" until they figure out their gender identity. They've already figured it out— they're non-binary, and their identity doesn't fall within the feminine or masculine category.
How to Be Supportive to Your Non-Binary Friends
As you've noticed in the previous section, enby people are often subjected to ridiculous claims. Most of them also feel invalidated, especially when some people don't even consider taking their identity seriously. Some folks call them by the wrong pronouns or are asked to prove their "nonbinary-ness."
The community needs as much support as possible to fight off the ignorant claims. If you have friends who came out as non-binary, you should show respect and support by the following gestures.
1

Use the right name and pronouns.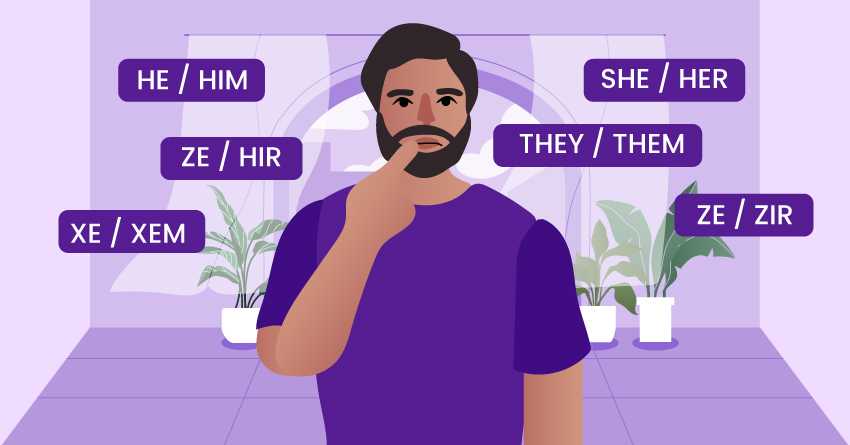 When a friend comes out as non-binary, it's best to politely ask them about their preferred pronouns and if they have a preferred name. Use them immediately and if ever you slip out and use their old name or pronouns, apologize for the mistake.
2

Let them know you're open to learning more instead of asking intrusive questions.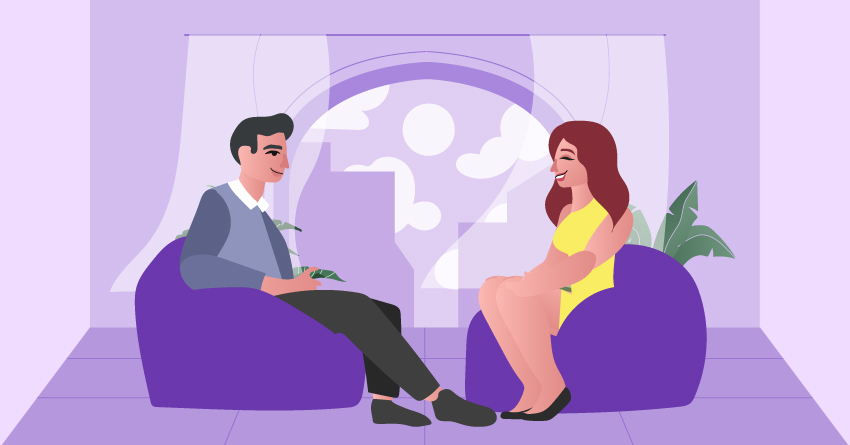 When a friend comes out as non-binary, it's normal to be curious about it. However, too many personal questions can overwhelm your friend, especially if they're not ready to delve into the details yet.
Let them know you're ready to listen and learn more about their gender identity instead of asking intrusive questions. By letting them lead the conversation, they wouldn't feel rushed or pressured to share their story and do it at their preferred pace.
3

Celebrate your friend's new chapter.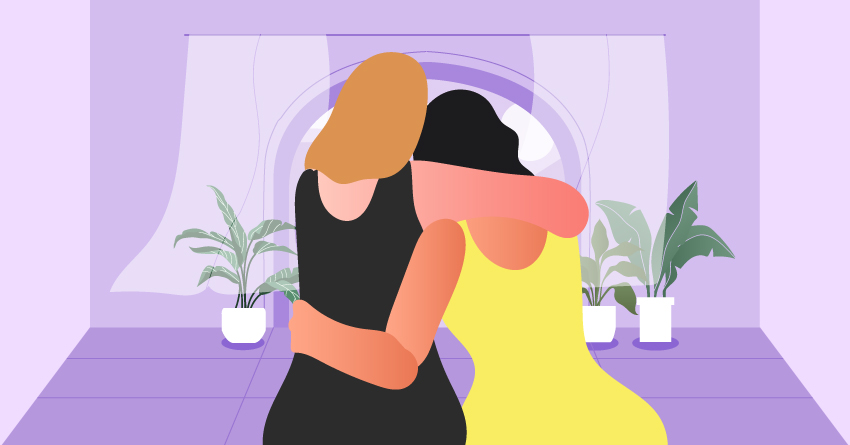 If your friend came out as non-binary, be thankful they shared this significant milestone with you. We recommend celebrating it with dinner or drinks at your go-to pub. You can also bring a "coming out" cake or something your friend would like. Remember, it's the thought that counts, so there is no need to be fancy.
4

Share educational resources about non-binary people.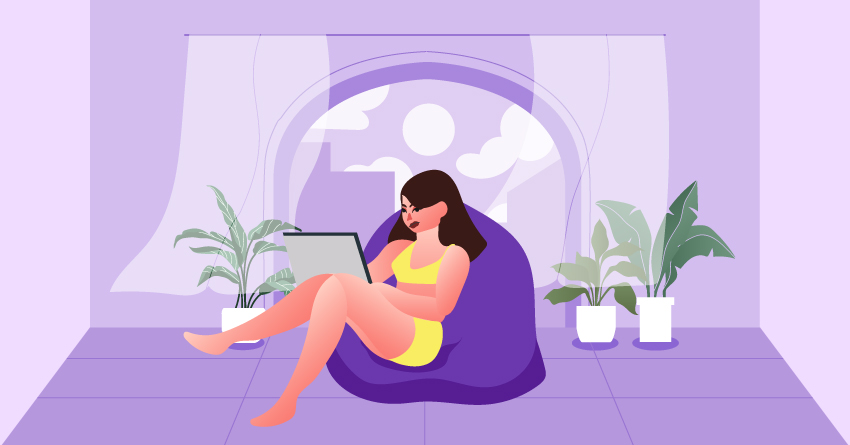 Another great thing you can do as an ally is sharing educational resources about this gender identity. A simple share on a social media post, blog, vlog, and infographic can do wonders for the community. Sharing facts will debunk misconceptions and bring more clarity about this gender.
5

Educate people who are making inaccurate or offensive remarks about enby people.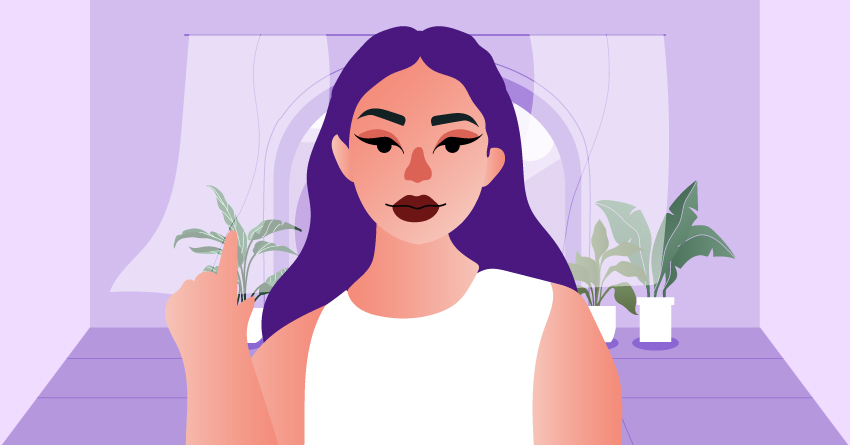 When someone shares opinions about non-binary that you think are inaccurate or based upon early myths, have a healthy discussion with the other person. Share with them what you've learned about non-binary and explain why their claims are offensive to the community. Show your support by standing up for your enby friend at times like this.
Takeaway
As you've learned the basics of the non-binary, we hope you learned more about this gender identity. May you become a respectful and supportive ally for the community. You may also click here for other LGBTQ-related guides. Happy pride!