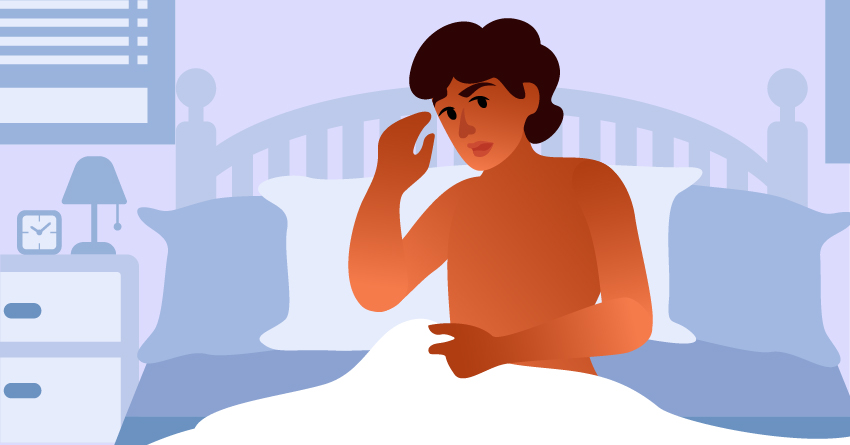 Premature ejaculation is a common dilemma by men regarding their bedroom plays. Some even wish their erections would last for hours to give their lovers the bangin' they deserve. But for those who desire prolonged erections, be careful with what you wish for, as there's a condition called priapism, which causes persistent and uncomfortable erections.
For this guide, we will share everything you need to know about priapism, from the symptoms, possible causes, and ultimately, how you can manage this condition.
What Is Priapism?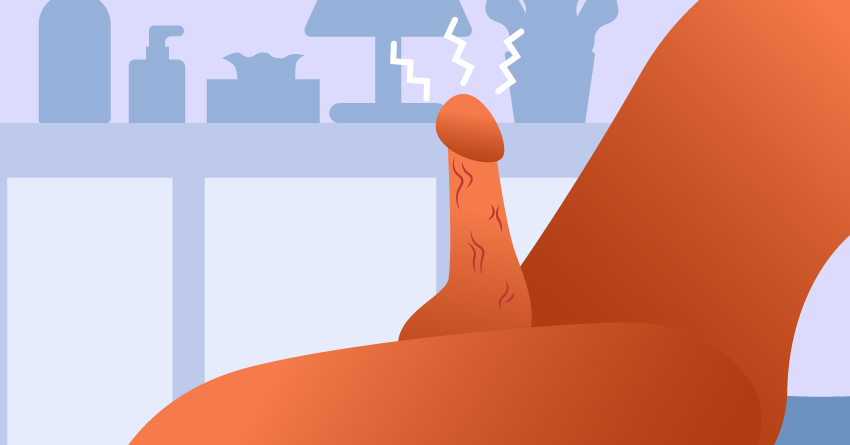 Priapism is a condition wherein the affected individual has a prolonged and usually painful erection. This occurs when blood in the penis is trapped and cannot get drained out. A prolonged erection may last for hours, and the erection may even be triggered with sexual arousal.
Aside from uncomfortable hard-ons, this condition can also lead to serious damage to the penis. If left untreated, it can cause permanent nerve damage and erectile dysfunction. Once there's damage on the penile tissue, it's irreversible, so you must consult a medical professional once you've noticed any symptoms correlating to this condition.
Symptoms of Priapism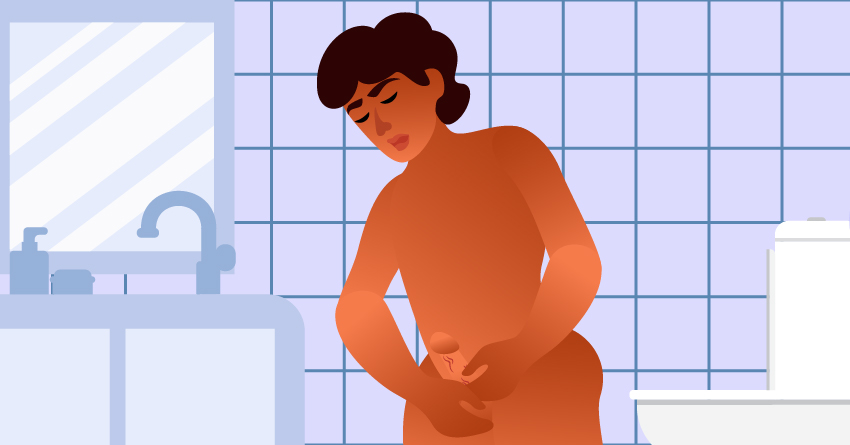 Before learning about the symptoms of priapism, you need to know its two types. First is the low-flow (ischemic) and high-flow (nonischemic) priapism.
Both types have similar symptoms, but the difference is that high-flow priapism isn't painful. If you've experienced any of the following signs, see your doctor immediately.
Prolonged erections that could last up to four hours
Involuntary erections that gradually increase in duration
Penis pain
Erections have a rigid penile shaft but with a soft tip.
Causes of Priapism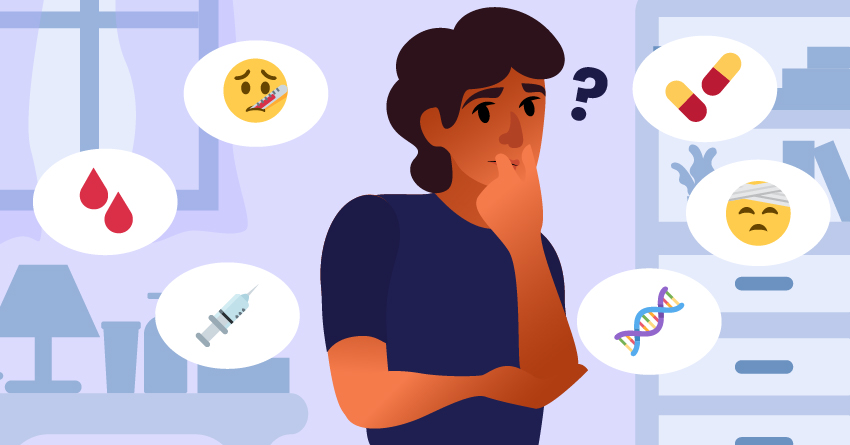 When a normal penile erection occurs, the penis will get "hard" due to physical or physiological stimulation. There'll be an increase in blood flow in the penis, then after a few minutes of stimulation, the blood flow in the penile region decreases, which will bring the penis to its flaccid state.
As for someone with priapism, there's a problem with blood flow to your penis; it simply doesn't drain out even after hours of stimulation. It's caused by several factors such as the following:
1

Medications

Some medications can affect the penile nerves. Some of medications would widen the arteries that supply the penis, allowing it to become engorged and erect. 
2

Drugs

The use of some recreational drugs that can cause priapism, including marijuana, cocaine, ecstasy, and crystal meth.
3

Injury

This is usually the cause of nonischemic priapism. If an individual damages their penile artery due to injury, it may prevent blood flow in the penis from circulating and draining.
4

Sickle cell anemia

Sickle Cell Disease is a group of disorders involving the red blood cell. If the person has healthy red blood cells, they'll be able to move seamlessly through the small blood vessels and carry the needed oxygen all over your body.

On the other hand, a person with this disease may have red blood cells that are c-shaped, hard, and sticky; it clogs the blood flow, and transporting oxygen in the other parts of their body will be extremely difficult. This also affects the blood flow in your penis, which is why priapism is considered a common complication for sickle cell disease in men.
5

Cancers

There are rare cases wherein this condition can be caused by cancerous growths, particularly in regions near the penis.
How To Manage Priapism
If you feel like you have this condition or just want to prepare for any possibility in the future, here are ways to manage priapism.
1

Have regular checkup with your urologist and doctor.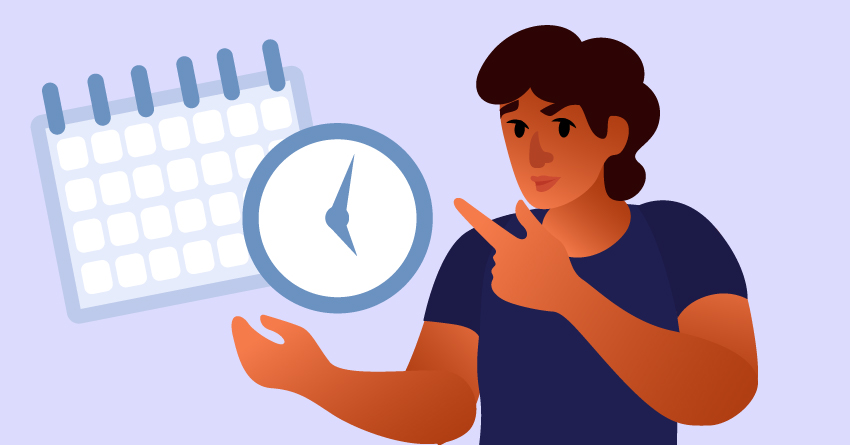 As they've said, prevention is better than cure. Detecting a possible priapism case would certainly help you to manage it better. This is why if you have the means to do so, get a yearly physical checkup with your healthcare provider, then a yearly penile checkup with a urologist (specialist for penile and genital health). This ensures that your penis is healthy, and if there are issues, you can treat them immediately.
2

Try first-aid treatments to relieve the priapism symptoms.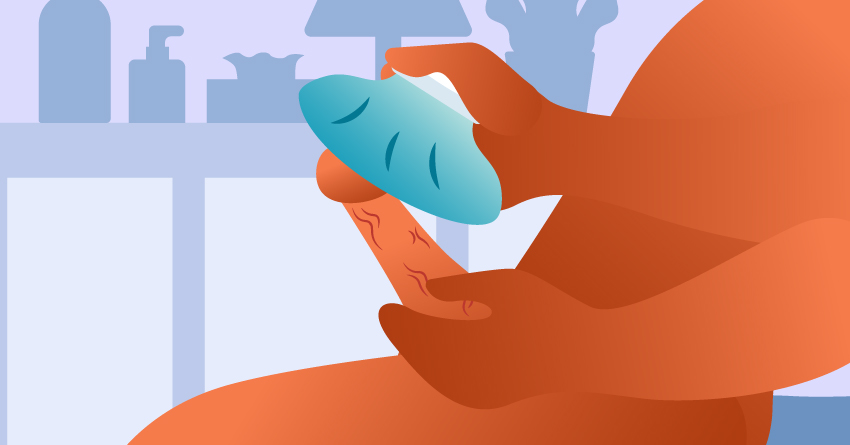 If you have an erection that wouldn't budge, we suggest going to the doctor immediately. But if you'll need to wait for a while, we recommend trying to put some ice packs on your penis to relieve the pain. Again, this is just a first-aid treatment; you still need to go to the doctor.
3

Make an appointment with your doctor as soon as possible.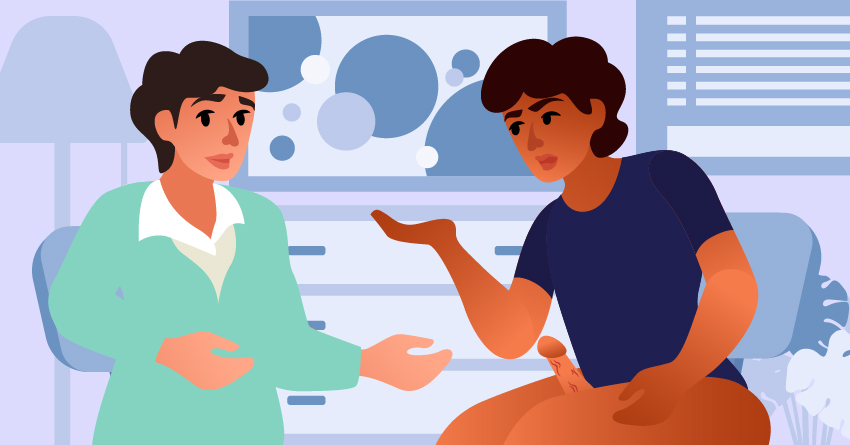 If the erection has gone for hours and you feel other symptoms, consult your doctor immediately. We get that it can be embarrassing to go to a clinic with an erect penis, but you can cover it up with a towel or jacket.
Depending on the severity of the case, the doctor may do immediate first-aid treatment or extract blood from your penis to check the cause of your condition. The blood test will provide information on the type of your priapism and how long the condition has been present.
Your doctor will also ask you about the symptoms and medical and sexual history. Be honest with your doctor. Remember that a clinic/hospital is a safe space to share those topics.
4

Undergo prompt treatment.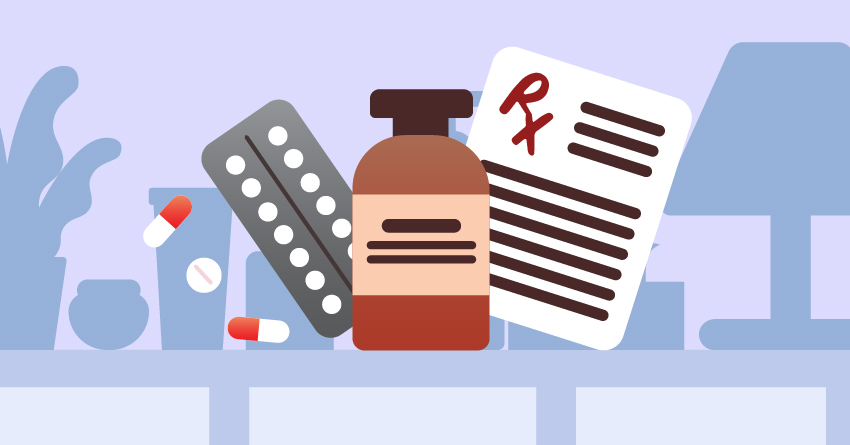 Once the lab test results have arrived and after the urologist has assessed your erection, you may be prescribed medication or surgical treatments. If you are taking medicines, make sure to follow the given schedule. As for surgical treatments, just follow the doctor's orders before and after the surgery.
5

Expect long-term monitoring after treatment.
After taking the medication or surgery, it's important to get a follow-up checkup with your urologist. You may be asked for a physical exam or blood test. As mentioned above, follow the doctor's instructions.
Different Treatments For Priapism
There are different types of treatments for ischemic and nonischemic priapism. In this portion, we'll be enumerating and discussing those treatments to help you prepare.
1
Ischemic Priapism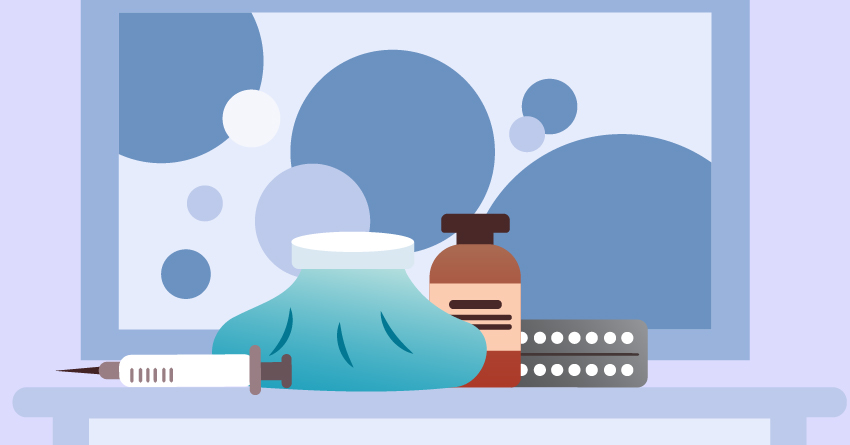 If you have this type of priapism, you need immediate treatment as your blood is stuck on your penis and needs to get drained out. Here are some of the treatments that you can take for ischemic priapism:
Ice packs – First-aid only. It may minimize the swelling.
Therapies – Excess blood would be drained from your penis; they would be flushed with a saline solution. Your doctor would use a small needle and syringe (aspiration) for this treatment. You may need to take several sessions until the prolonged erection ends.
Medications – Given medication will depend on your doctor. The commonly prescribed medication is a sympathomimetic medication, such as phenylephrine, which will be injected into the penile region. The said drug allows blood vessels to carry out the blood in the penis. There may be side effects, such as headaches, dizziness, and high blood pressure.
Surgery – If the case is severe and can't be treated with any medication or injections, your doctor might need surgery to reroute blood flow in your penile region.
2
Nonischemic Priapism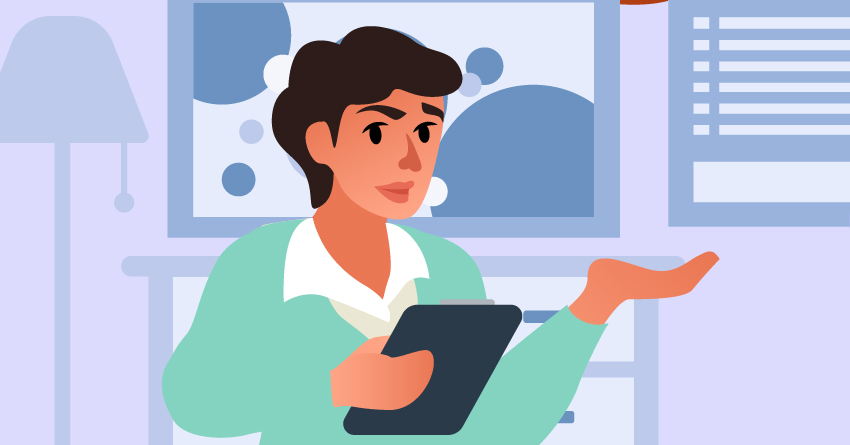 Contrary to the previous type, nonischemic priapism may go away without treatment. You may just need to put some ice packs on your penis and perineum to relieve the discomfort, then you may see your penis softening up after a few minutes. However, if you don't want recurring priapism, consult your doctor to get the necessary medication or surgery.
Priapism: Frequently Asked Questions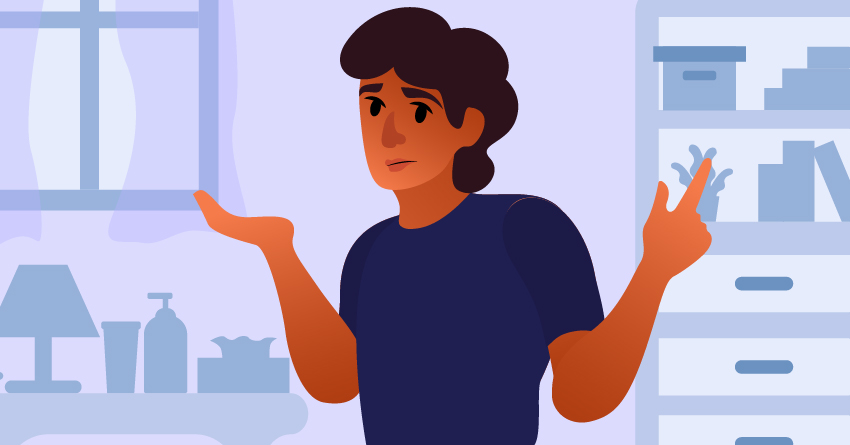 You've learned the definitions and what to do when you encounter priapism. But there is still quite limited data regarding this condition out there, so you may still have tons of questions. We will be answering FAQs in this bit, so feel free to give it a read:
1

I just got treated for priapism.

Can I have sex after?

If you were just out of the hospital, give it a few days before you start having sex again. It's also best to get a go-signal from your healthcare provider before you start engaging in sex again.
2
What is the most common cause of priapism? 
The most common cause of this condition is injury. When the penis is damaged, it can affect the blood flow into the area, resulting in prolonged erections.
3
Can priapism resolve itself?
Nonischemic priapism can go away without surgery or medication. However, there's a tendency for this type of priapism to be a recurring conditon,
4
Is priapism curable? 
Yes, it's curable. However, it may still leave irreparable damage if you don't treat it sooner, so it's important to see your doctor once you feel the symptoms of this condition.
5
Can priapism damage be reversed?
If you haven't treated it, you may have irreversible damage to your penis. This is why it's important to see a doctor immediately if you have an erection lasting over four hours or experience any of the symptoms above.
Takeaway
After reading this guide, we hope this has encouraged you to get yearly checkups with your urologist or doctor. And ultimately, remember that if any complications arise, always consult with your nearest healthcare provider.
For more sexual health-related articles, go to our lauvblog. And if you have more specific questions, don't hesitate to ask Dr. Sex. She will be more than happy to answer your queries.