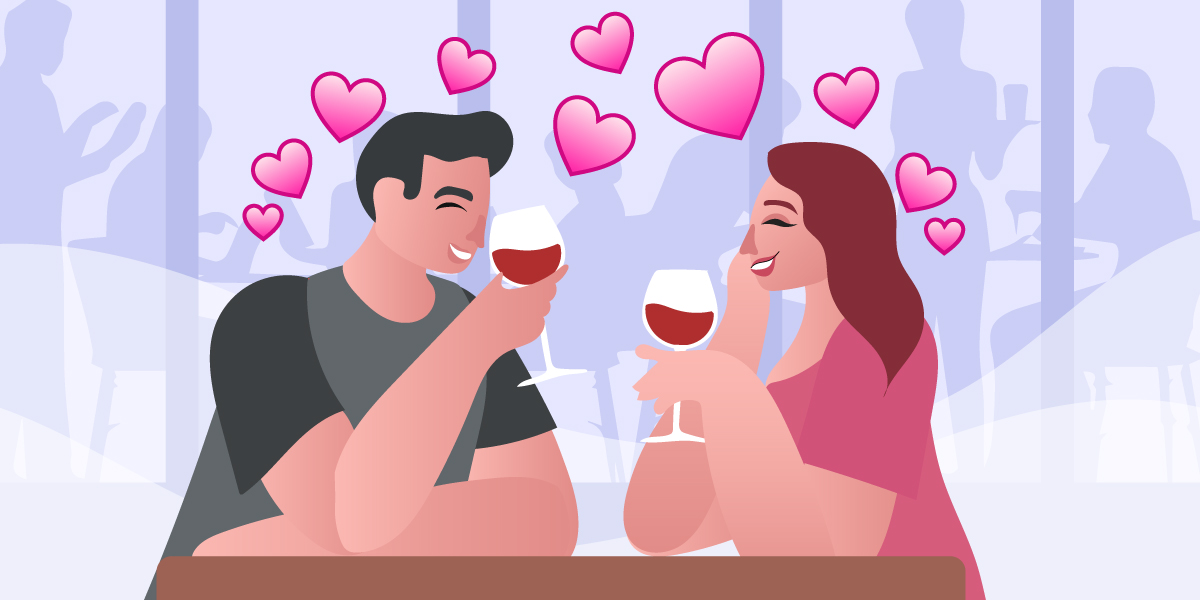 Wanted to make a girl horny but unsure with the right approach? No worries, friend. We're here to help you out. We'll be sharing ten must-try tips on how to put the girl you're dating in a sultry mood.
But before we get started, we would like to clarify that every woman is different; use these tips as guidelines only. We also suggest taking time to build a connection with your date before trying to arouse her senses.
1

Get to know her first.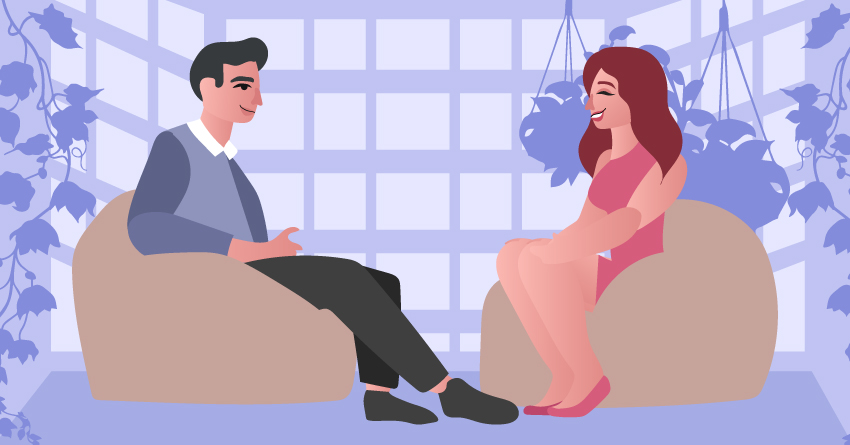 If you want to make your girl horny without making yourself look like a creep, start by getting to know her first. Don't just start with innuendos or sensual touching, especially if you've only been gone on a few dates with her.
By knowing her first, you'll get to discover what makes her tick. It also helps you build that sexual rapport with her, which will come in handy once you start making those sultry moves.
2

Make yourself sexier than ever.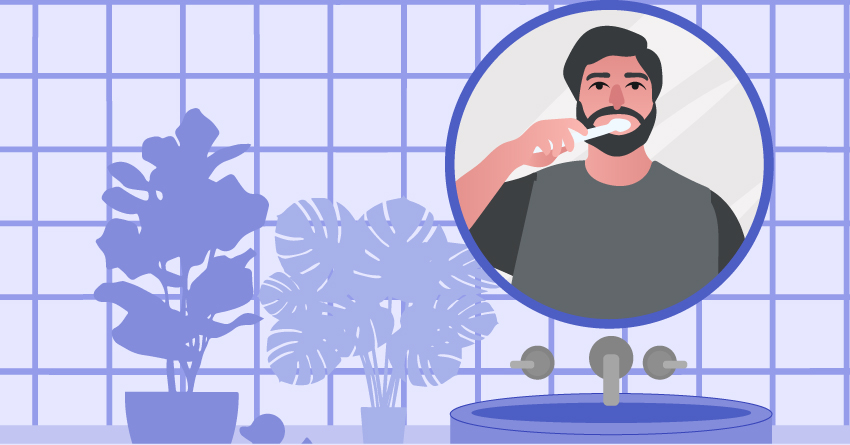 If you want to make your girl sexually want you, you've gotta look sexy too. This doesn't mean you need to have chiselled abs or hunk levels of hotness. All you need to do is take care of your body and present yourself in the best way possible. Here are some of the things that you should do to amp up the sexy meter:
Shower regularly; create and follow a skincare routine.
Brush and floss! Make sure every part of your mouth is spotlessly clean.
Make sure to clip and groom your nails properly.
Clean your intimate areas with wet wipes and/or facial tissue after peeing.
Use lip balm to avoid those chapped lips!
Choose deodorants, body sprays, hair gels, and colognes with natural scents. Having an overpowering smell can be a turn-off.
Find a cologne with a natural and sexy scent to it. Once you've found that holy grail, she'll surely become addicted to you!
Live a healthy lifestyle; a balanced diet and regular exercise is the key to a healthy body.
Choose a hairstyle that compliments your face.
Make an effort to dress up on your dates.
Learn more about her interests; being engaged with the things she likes will surely make you more attractive in her eyes.
Build up your self-confidence; there's nothing sexier than a man that's confident on his own skin.
3

Set up a romantic atmosphere.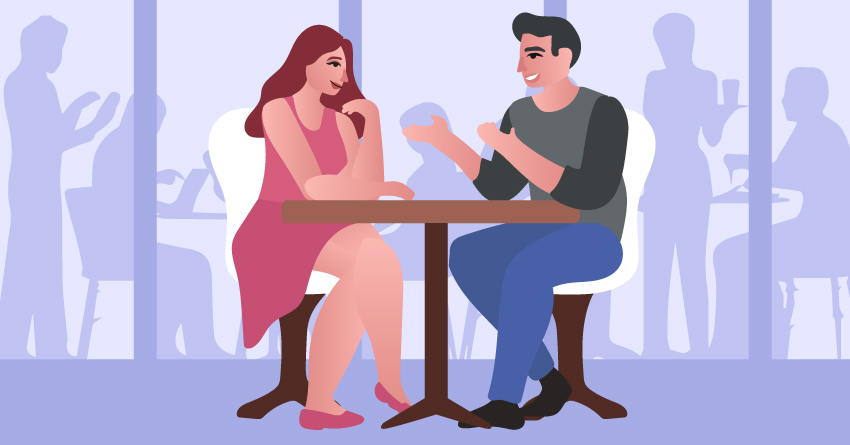 When you make a girl horny, it's important to consider the setting of the scene. Don't just start teasing her in crowded areas— yes, it can be hot for some women, but most women will likely be distracted by other people.
That's why if you want to put your date in a sultry mood, you have to go somewhere with a romantic atmosphere, preferably somewhere that isn't crowded, such as a hole-in-the-wall coffee shop, resto, or bar. If you're planning to make her horny in your place, you can make your room more romantic by bringing in scented candles, mood lighting, and silky sheets.
4

Be thoughtful.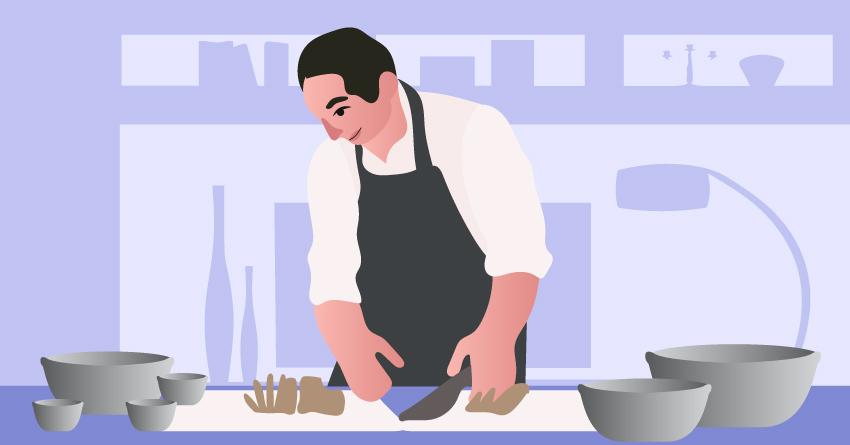 You're probably looking at this tip and thinking, "How am I going to make a girl horny by being thoughtful?"
Well, being thoughtful isn't going to make your girl horny instantly, but it'll surely make you more attractive in her eyes. It also helps you become more connected with her. Here are some ways to become a lending hand to your girl:
Give her a ride, especially if she's going somewhere that she's unfamiliar with.
Cook for her or buy her a meal, especially during the days that you know she's extremely busy.
Surprise your girl with her favorite food.
Organize a surprise vacation together.
If she's having some issues with her laptop, phone, television, washing machine, or other appliances, try fixing it or help her bring it to an electronics repair shop.
Help her assemble her furniture.
If you're going out to the mall, carry her shopping bags.
Open the door for her.
Give her favorite flowers during a date.
5

Give genuine compliments.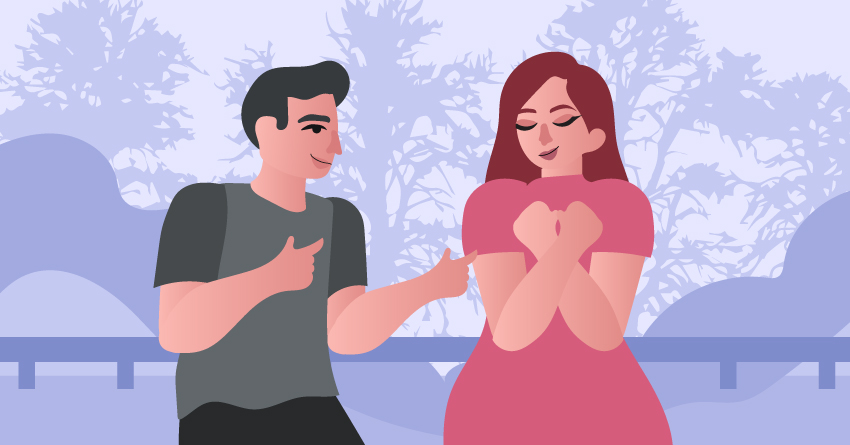 Aside from being thoughtful, another subtle way of making a girl horny is through flattery. Showering your partner with compliments can make her feel sexy and desired upon. It wouldn't just boost their sensual confidence but will also make you more desirable in their eyes.
However, you've got to be careful with this tip. It's okay to regularly give flattering remarks to your girl, but if you're just giving the compliments just for the sake of it, your date may see you as someone who's insincere.
That's why when giving a compliment, make sure that you meant it. Your girl will also appreciate the compliment more if you're talking about something extremely important for her. For example, you know that she has been working on a fitness regimen for months now; you can compliment how you like the changes in her body. Don't just say that she's sexy— tell her how stunning her toned arms are.
6

Tease her with sexy texts.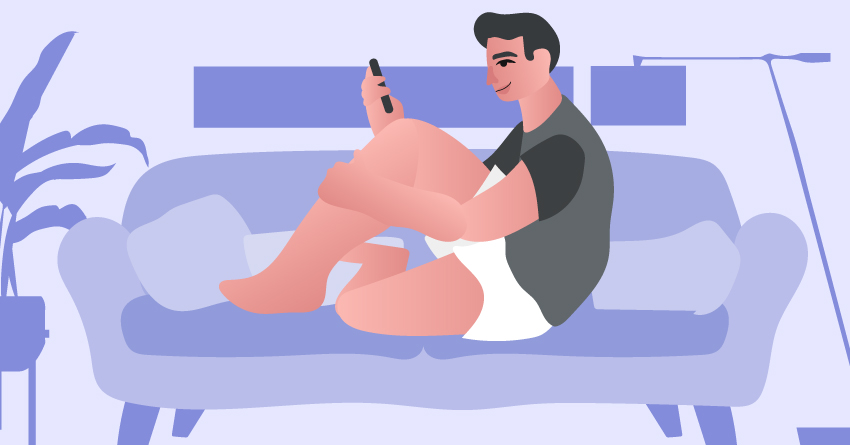 Have you presented yourself in the sexiest way possible? Check. Brought her to a romantic place? Check. Became a thoughtful partner during dates? Check. Once you've done those things, it's time to level up. You can now start showing subtle and naughty signals with your partner.
Teasing her in person may be awkward at first, so you wanna ease that process by sending her suggestive messages. It doesn't have to be sexting levels of hotness, but a simple innuendo joke can already spice things up. Remember, keep it steady and slow when making your girl horny— if you become too amp up, she may feel creeped out.
Here are some of the text messages that you can try to initiate a sexy conversation:
"I'm imagining you're with me right now…."
"I had a naughty dream last night, and you were with me…."
"You looked really sexy today… I can't stop thinking of you."
"Guess what I'm thinking about…"
"I wish you were here…."
7

Drop some sultry hints.
After sending those suggestive messages, it's time to up the ante by dropping those sexy hints in person. As you begin your date, you can give her flattering remarks about how beautiful she is, how the dress flatters her curves and other alluring compliments. You can also whisper some sexy hints during the date.
Take note, though; it's important to observe her reaction to those hints. If she's engaging with you and seems to like what you're saying, just keep on doing it. If she looks uncomfortable, just hold off those playful lines and focus on other things.
8

Go for some subtle touching.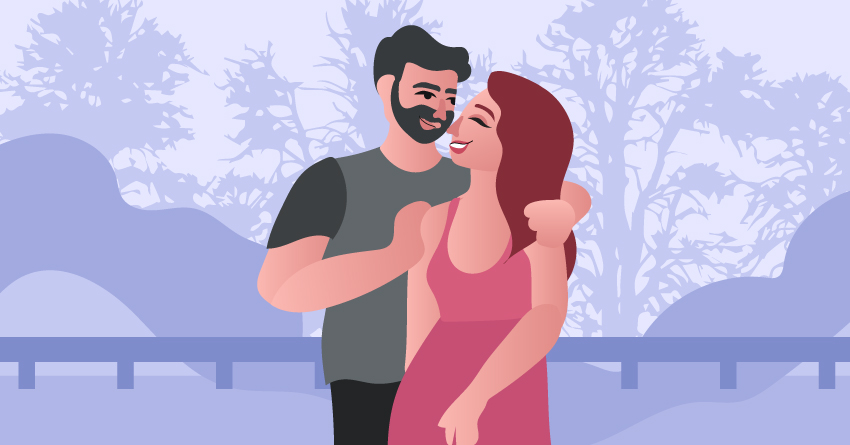 Never underestimate the power of touch. Aside from giving her those subtle hints, it's also important to express your desires by giving her subtle touches during the date. Here are some of the flirty touching that you can do to make your girl horny:
When walking down the street, put your hand on her lower back to guide her.
If you're going on a bar date, sit as close as possible to your girl.
Put your arm around her shoulders when you are sitting beside each other.
Pull her closer or hug her if possible during the date. You can pull her in then push her in a flirty way to keep the atmosphere playful.
When you're sitting together, rest your hand on her thigh. You can also pull her close and let her rest her head on your shoulder/lap.
If you've just gone on the first few dates with your girl, never forget to ask for your partner's consent before touching her. Also, same with the previous tip, it's vital to observe your partner while giving these playful touches. If she likes it and is even touching you back, just keep on doing it. If she looks annoyed and uncomfortable or tells you to stop touching her, stop it immediately.
9

Make eye contact.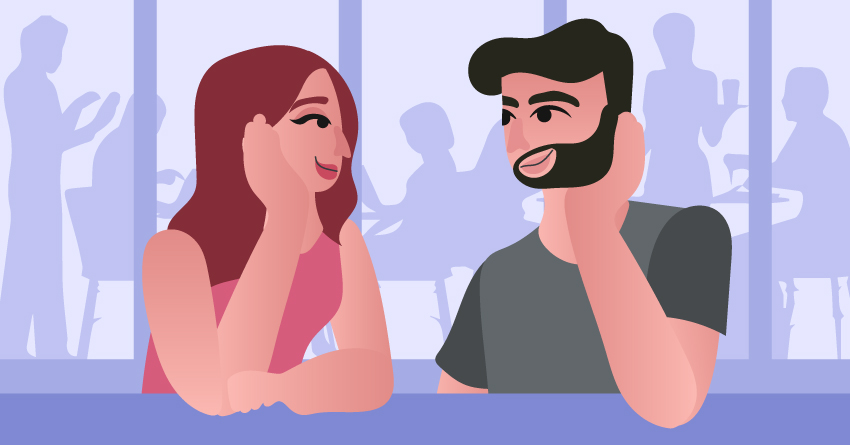 You know what's hotter than touch? Eye contact. What's great about this is that you can arouse her senses without saying anything. There's also a teasing factor to it, especially if you're not touching her while doing this act.
Express your burning desire through your eyes. You can start by casually staring at her as she talks about something. Once she notices that you're staring at her, start moving your eyes into her lips. You can then go back to her eyes again— this will keep the sexual tension going.
Same with the previous tip, you need to observe your girl when doing this act. Some women might find it hot; others may see it as cringy or creepy. So if your date starts playfully engaging to it, just keep on teasing her with eye contact. If not, then opt for the other tips on this guide.
10

Make her anticipate what's about to come.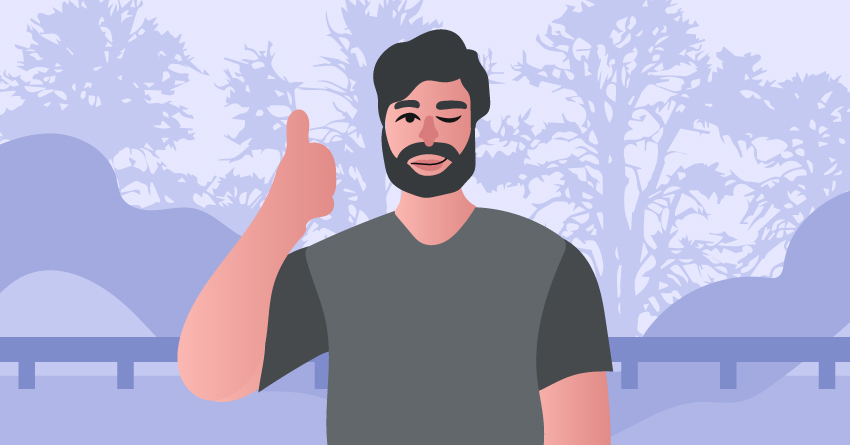 Building anticipation is one of the key steps to make a girl horny. By making her anticipate the sexual act, you're fueling her mind with wild thoughts, making her hornier than ever.
To do this, you need to build sexual tension first— opt for the other tips on the list if you're unsure what to do. Once the sexual tension is on and your date already feels desired, you need to amp it up by saying how much you want her or how you desire to touch her body. You can also tell her the things you would want to do once she's in your bed; those wild scenarios will surely keep her juices flowing!
However, keep in mind that you can only do this step once the romantic connection has been established. You can't just express how much you want her in bed if she's still looking at you as a dating prospect. So before going for this one, make sure that you're both into each other.
11

Whisper sexy things to her in public.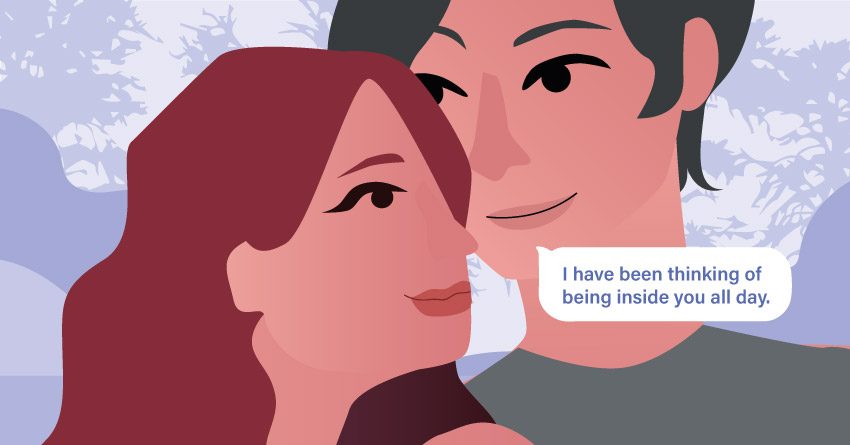 Another simple way to make your girl horny is by whispering sensual nothings to them. There's something titillating when your partner says intimate things in the middle of the crowd. It feels forbidden, making it hotter than whispering sexy things in the bedroom.
It also makes your girl feel incredibly desirable, so you can't hold back your sexy thoughts about them. This step will help you build anticipation, warming your girlfriend or wife about what will come later.
Below are some suggested lines that you could use when doing this tip. Remember that everyone's different, so some of these statements may not work with your lover. Be mindful of your surroundings and situation, too. Timing is everything.
What are you doing tonight besides me?
You're so sexy; my zipper is falling for you.
Is it hot in here, or is it just you?
You're on my to-do list tonight.
I was feeling very off today, but then you turned me on.
12

Play with her sexy imagination.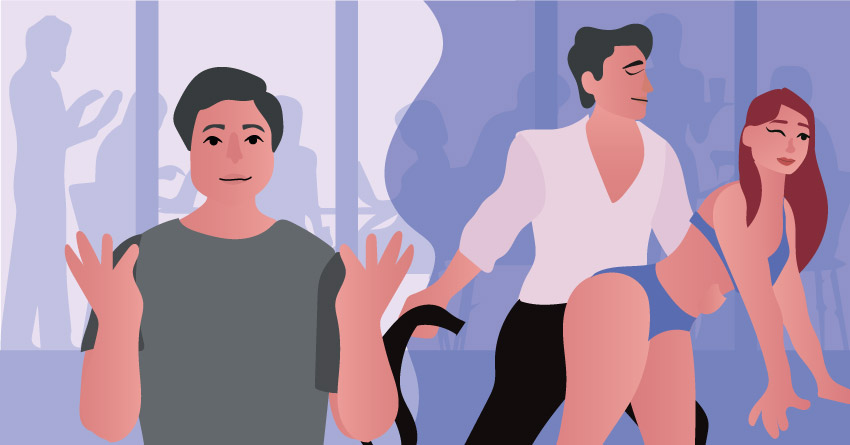 This line is mentioned in Netflix's 'Principles of Pleasure,' which means that women tend to be horny in sensual scenarios rather than sensual imagery. Most women don't touch themselves while staring at sexy pictures. Instead, they get off to erotic videos that show their fantasies (nurse-patient, landlady-tenant, and the like).
That said, try finding out what your partner is into and incorporate it when teasing them in the bedroom or even in public. Your girl will surely find themselves in a heated frenzy when you play with their desires.
13

Eat aphrodisiac foods with your partner.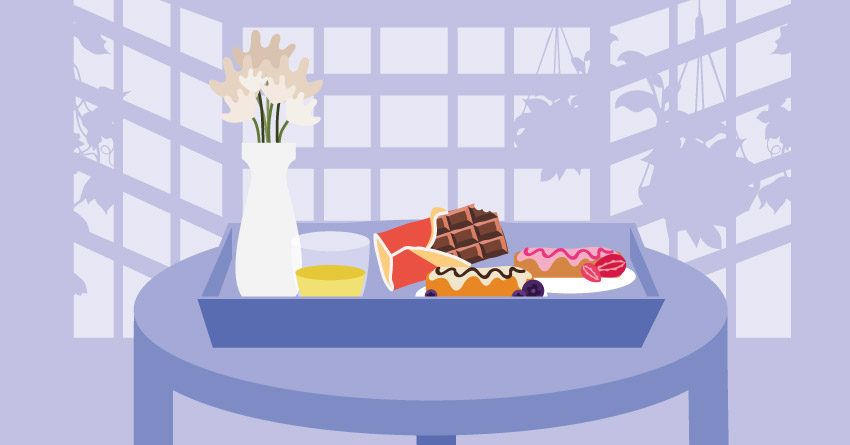 After searching "how to make your girl horny" over the internet, you've probably noticed that most tips are about what you could do. However, your environment can also play a key role in arousing your partner.
For instance, you can try ordering or cooking meals that have aphrodisiac (foods or substances that arouses sexual desire) ingredients in them. They may not automatically make your girl horny, but they'll surely help to kick off the sensual vibe. Below are some of the foods that you could get for them:
Apples
Red wine
Ginseng
Raw oysters
Watermelon
Chocolate
Honey
Broccoli
14

Surprise her with a new sex toy, lingerie, or other sexy things.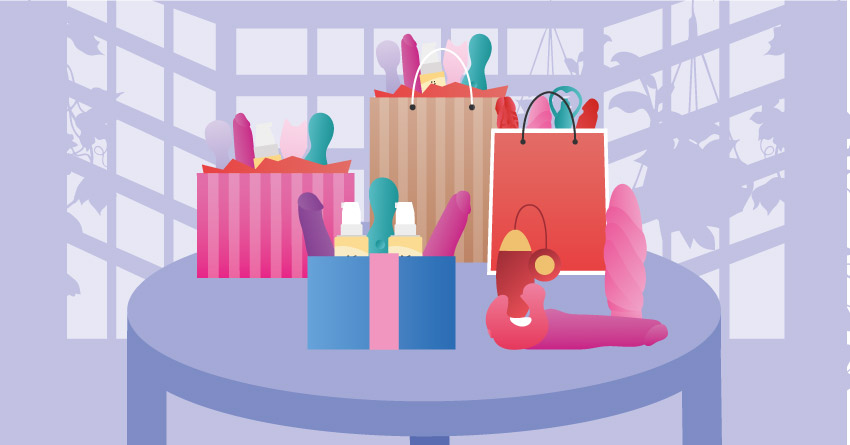 This tip works well for women who have "gift-giving" as one of their love languages. You can arouse her by giving them sexy gifts, such as the sex toy they've been eyeing for months or that lacy lingerie perfectly fits their curves. Trust us; she'll be excited to try out the gift with you.
15

Show how much you want her through creative outputs, such as poetry, song, illustration, etc.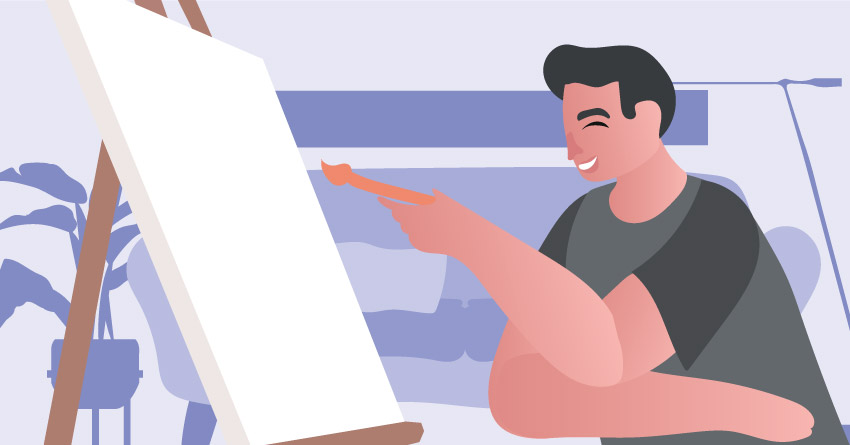 For the creative ones, we suggest using your talents to set the mood. Surprise them with a song, artwork, sculpture, or poem that shows how much you desire her.
And no, it doesn't have to be all about wanting to have sex with her, but also the other non-sexual traits they have— their sweetness, calmness, charm, and the like. It may require more effort than the other tips in this list, but it's a lot special and has a personalized touch.
Sexy Essentials (That'll Make Your Girl Horny)
As we've mentioned earlier, you need to make yourself sexier if you want to make a girl horny. This means showing yourself in your best form. If you're still wondering what to do or products to use, don't worry, as we've got a quick list here of hygiene and sexual wellness products that you'll need to amp up the hotness meter.
1

Loveboxxx Romantic Couples Box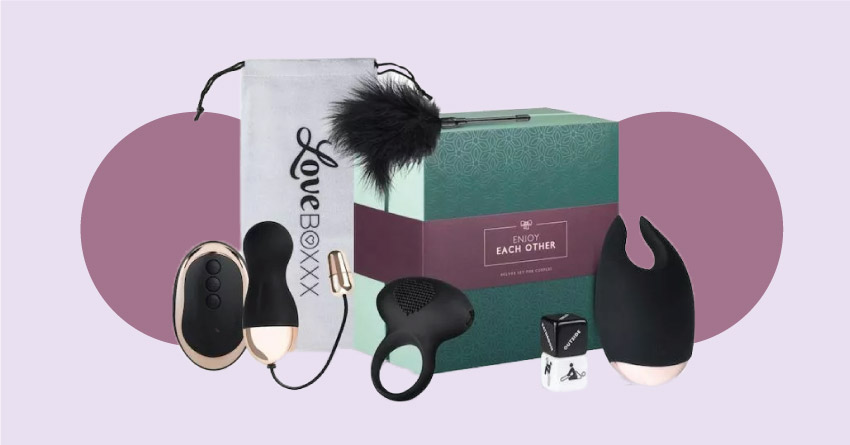 Nothing says "I want you tonight" than a box of sensual treats! The Loveboxxx Romantic Couples Box is the perfect kit for couples. It features handpicked toys such as a vibrating egg, cock ring, tickler, sex dice, and clitoral vibrator.
2

Orgie Sensfeel Seduction Elixir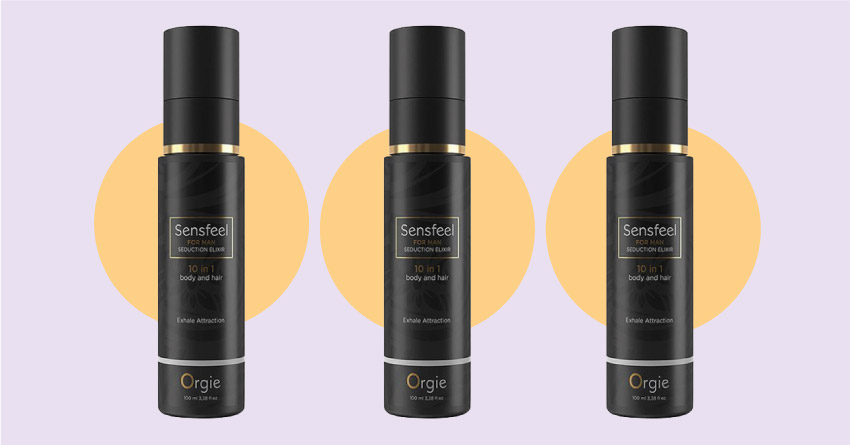 Aside from foods, scents can also have aphrodisiac properties. So if you have the extra budget to do so, try special sprays that evoke desire, like the Orgie Sensfeel Seduction Elixir. It has active ingredients that could make her get in the mood, such as forskolin (coleus forskohlii) and theaflavins (camellia sinensis).
3

Je Joue Naughty Gift Set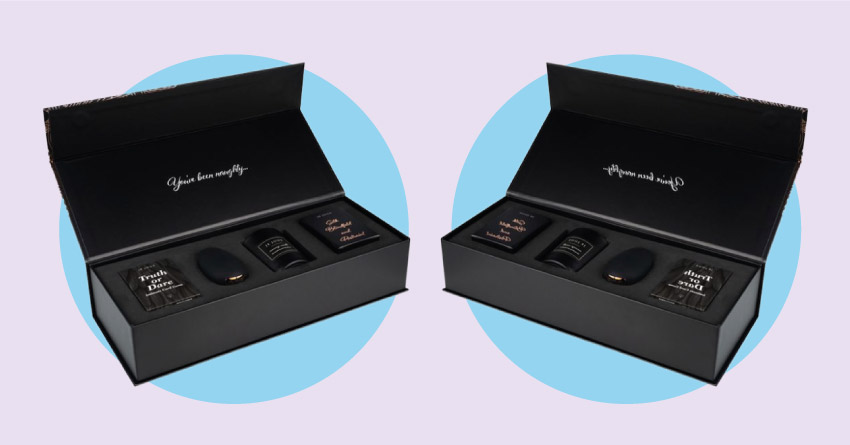 The Je Joue Naughty Gift Set is another great sex toy box to surprise your partner. It's both classy and kinky, featuring a pebble vibrator, luxury massage candle, blindfold, restraint, and an intimate card game.
4

Sensuva Deeply Love You Throat Relaxing Spray – Cinnamon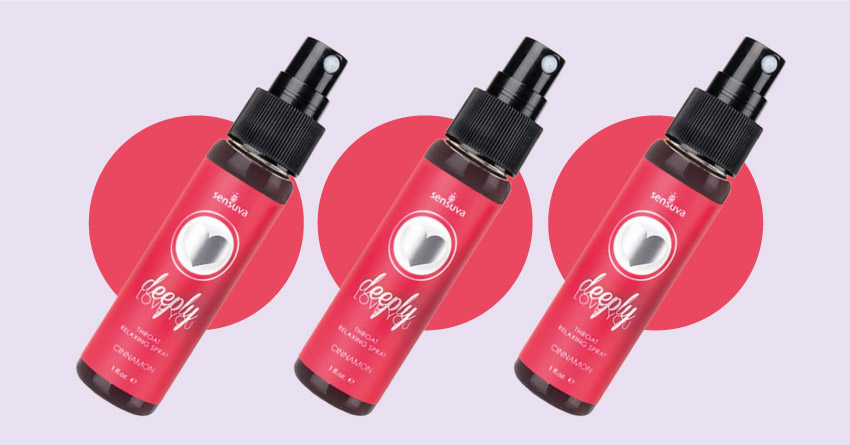 Is your partner horny and ready to give in to your erotic desires? Great for you! Make sure she's comfortable enough by giving the products that'll put her at ease, such as the Sensuva Deeply Love You Throat Relaxing Spray – Cinnamon. It's formulated to relax the gag reflex, which is great for peeps who deepthroat.
5

Je Joue Luxury Massage Candle – Jasmine & Lily
If you're planning to massage your partner, opt for a massage candle such as this one. It'll keep the oil warm for added relaxation. Formulated with soybean wax and essential oils, it'll soften and rejuvenate your lover's skin.
6

Je Joue MiMi Soft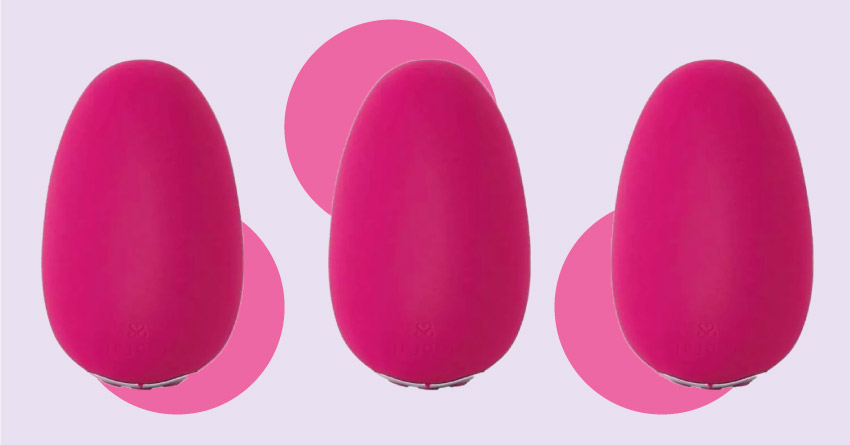 Wanna surprise your babe with a sex toy in a classy way? You can opt for a premium vibrator with a minimalist design, such as the Je Joue MiMi Soft. This lush toy has 5 vibration speeds, 7 vibration patterns, a 2-button interface, and a beauty blender-like appearance.
7

Chocolate Lube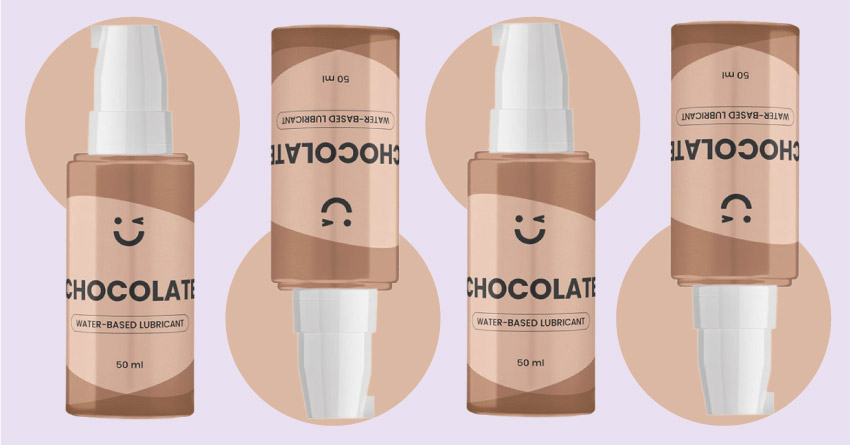 If things get heated up, make sure a lube is within reach. If you need help deciding what flavor to pick, you can always go with the regular unflavored one… or go for an exciting chocolate-flavored one, just like our in-brand lubricant!
8

Sensuva Sizzle Lips Warming Gel – Strawberry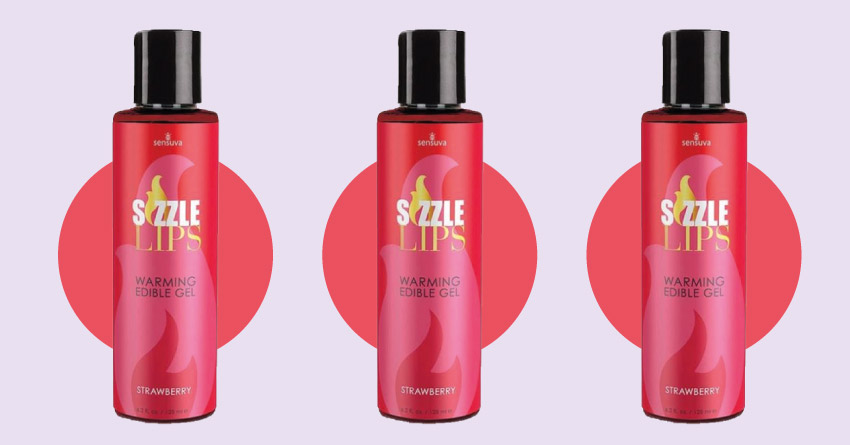 Accomplishing the "how to make your girl horny" challenge is just the beginning. Make sure she's showered with all the pleasurable sensations she deserves. Surprise her with tingling sensations using the Sensuva Sizzle Lips Warming Gel.
9

Je Joue Luxury Massage Candle – Ylang Ylang & Mandarin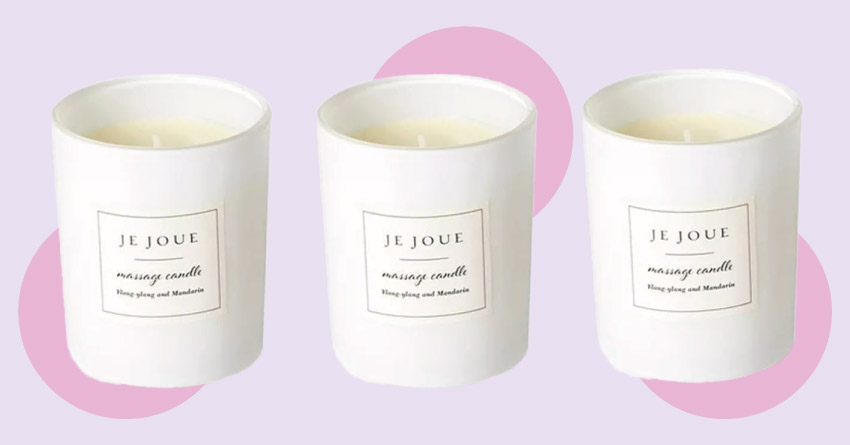 If your girl is into fruity scents, she'll love the Je Joue Luxury Massage Candle – Ylang Ylang & Mandarin. It has a seductive mix of ylang-ylang and mandarin. Aside from the irresistible scent, it's formulated with soybean wax that hydrates the skin.
10

Pillow Talk Flirty Mini Massager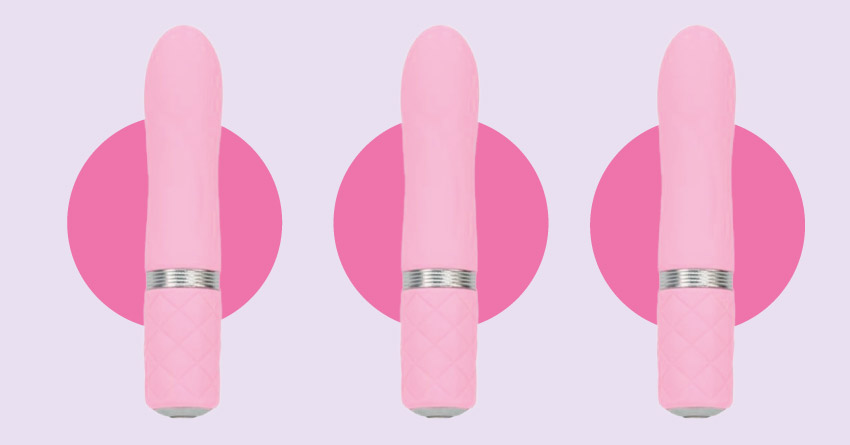 Another charming toy to surprise your partner is the Pillow Talk Flirty Mini Massager. It's made from the brand known to have rumbly vibrators, which means they're a lot quieter and stronger than other vibrators in the market. Dazzled with Swarovski crystal, this alluring toy is the perfect mix of poise and power.
Takeaway
Making a girl horny isn't a complicated process. All you need is a dashing charm, wit, and genuine appreciation for your girl. As long as you've expressed your sincere appreciation and desire, you'll surely find yourself in bed with her, happily cuddling.
As we've mentioned earlier, lads— every woman is different. You don't need to do all of the things listed in this guide. Just pick some of the tips that would work best for you and your partner. Good luck!