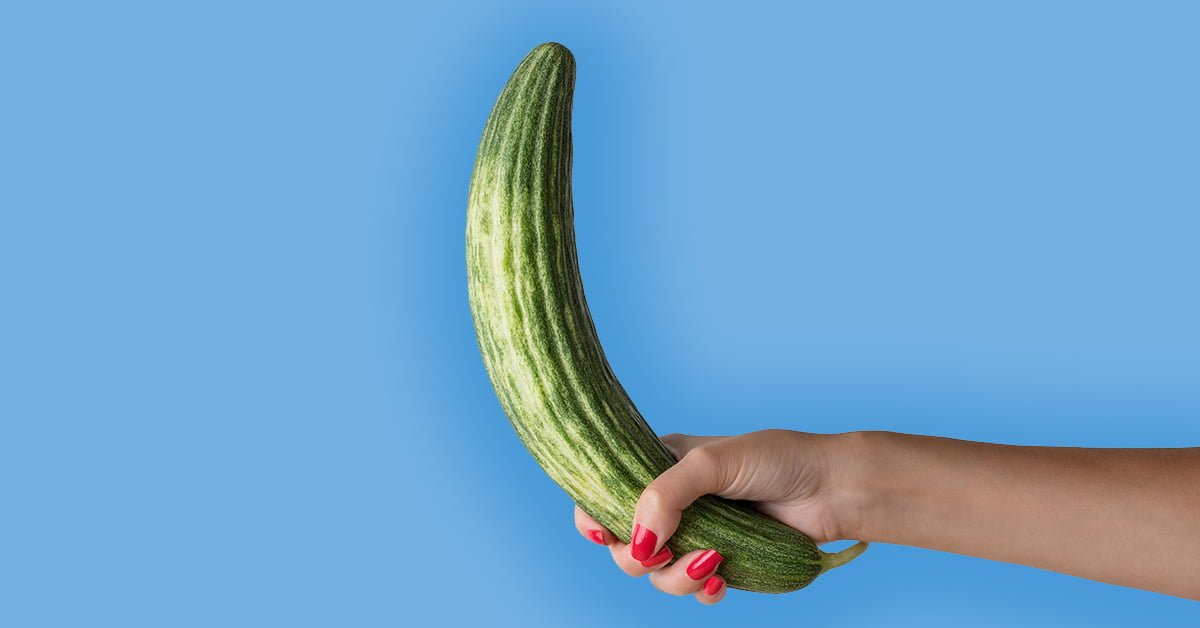 When we're making dick jokes with friends, it's easy to say we want to find a boyfriend who's packing a ginormous schlong in his pants thinking that a big dick equals better sex. We've been led to believe that bigger is always better. Sigh. If only things were that simple.
Unfortunately, even if you do manage to find yourself a rare unicorn like that, that's still not a guarantee that your sex is going to be amazing. In fact, for some girls who have well-endowed boyfriends, sex can actually become a problem. Especially if you're a petite woman. If your man's dick is as thick and long as your arm and your womanly parts are a bit on the small side, then obviously we're going to have fitting problems.
The sex can be too painful for you so he's going to end up holding himself back to avoid hurting you. Unless of course, he's a total douche who only cares about his pleasure. But for the sake of conversation, let's assume he's a gentleman and actually thinks about your well-being as well. With the lackluster performance in bed, the two of you are eventually going to be dissatisfied with your sex life.
Sex is important for any relationship. If you're having trouble in the bedroom, it's not just gonna stay in the bedroom. It's going to follow you around like a devoted chaperone. So not talking about it isn't going to be any help. It may even be a reason for a breakup.
But since you're here reading this article right now, we're going to take it as a sign that you're willing to make adjustments. You're in the right place. We got helpful tips for you on how you're going to deal with your boyfriend's big dick.
What you really have to keep in mind is that if penetrative sex is too painful for you, even when you've already done all the good stuff (you know, foreplay and all that), then you and your partner have to be open to other forms of intimacy. Sex doesn't just involve penetration. There are other ways the two of you can reach orgasm such as rimming and blowjob.
1

Don't overstretch yourself—literally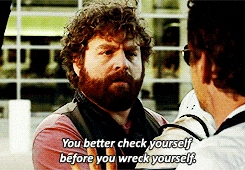 This is to emphasize what we've already said earlier. Don't force sex through penetration if it's making you grit your teeth or close your eyes (in a non-pleasant way) hoping that it finally ends. Girl, you know better than that. Even if he means the world to you, you don't have to endure any form of pain from him just so you can make him happy. You are your number one priority. Treat your body with respect and know your limits. You can't please anyone if you can't please yourself.
2

Work out your pelvic floors with Kegel exercises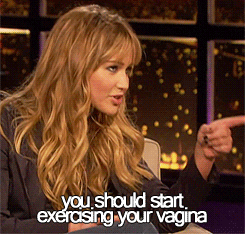 Kegels, the work out for your pelvic floors. Don't underestimate what these simple exercises can do for you. It doesn't only make your pelvic floors stronger, but it also helps with your flexibility which makes it easier for you to accommodate a bigger penis. Just make sure you're actually doing it the right way. Try incorporating Kegel balls in your Kegel exercises. Kegel balls allow you to really target your pelvic muscles.
Kegel exercises also make you more aware of your lower insides and let you identify the parts that are in pain when you're having sex with your well-endowed boyfriend. Pain causes anxieties which results in the tightening up your pelvic floor muscles when you're having sex. This reaction is your body's natural way of protecting you from pain. If you know which parts of you get uncomfortable during sex, you can better address the problem and work on relaxing those muscles.
Kegel exercises involve contracting your pelvic floors then relaxing them. You want to remember how to get to a state of internal relaxation when you're handling a big penis.
3

Foreplay and lube—lots of them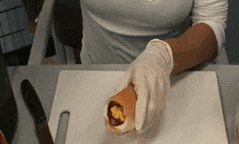 You can never have too much foreplay. It's even more important that you spend time turning each other on if your boyfriend has a big dick. You want to be ready for him and the best way to do it is by getting you warmed up for sex. Get him to touch your sensitive spots. Have him fondle your breasts and play with them with his tongue. If it takes you an hour to get to a point where you're high with lust and just want his dick inside you, then so be it.
The higher your arousal, the wetter you are for him. Have at least one orgasm before the actual penetration happens. That way, you're already open and ready for him. You're also more likely capable of handling a bigger penis. Foreplay allows you to let your muscles relax. Your vaginal canal is built to deliver a baby. If it can handle that much, then a big penis in there is also possible.
If your natural lubrication isn't doing it for you, then lube it up. Use as much as you want. Apply it on his penis too. Cover his whole length with lots and lots of lube. The best kind of lube are the ones that can give you that wet and slippery feeling but without being sticky. Experiment with flavored lube to make your partner more willing to eat you out.
4

Put your hands and mouth to work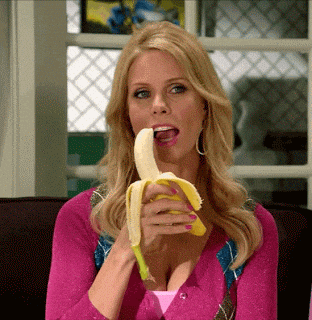 Yup, I'm talking about hand jobs and blow jobs. Look, if your vagina can't take a girthy penis, you're going to need reinforcements. And that's where your hand and mouth come in. Men have a thing for ramming their penis hard and fast and just going for it when they're inside a vagina. Your boyfriend wants to do that too with his dick. But he can't let loose because your vajayjay may not be able to completely take him all in. Your hands though are a completely different story.
They can give him plenty of sensations but without causing you any pain. There's no risk of you tearing anything. On a side note, trim your nails before giving a hand job just to be safe. Stroke him with both of your hands. Go up and down his big and sturdy dick, squeeze him a little then ease up and go back again to stroking. Or you can try stroking him with one hand in a downward motion, then followed immediately by your other hand, to create a continuous stimulation. You can also use your hands while you're giving him a blow job. Stroke his shaft while you're sucking him off. Let your mouth and hand be in sync. Move your hands upward when your head is moving upward and move your hands downwards when your head is moving downward.
5

Wrap him up with a cock ring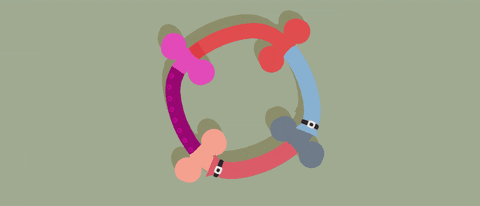 Sex toys are other reinforcements that you can call on to deal with the monster-sized dick of your boyfriend. Cock rings, in particular, are going to be extra useful. They create a feeling of tightness and pressure on your boyfriend's penis and make him hard and thick for longer periods of time. But what really makes them convenient for your situation is that cock rings take up some space on his shift when worn, which means he's not at his full length when he tries and enters you. His volume is shortened to some degree, making it easier for you to accommodate him.
6

Start pulling the reins in bed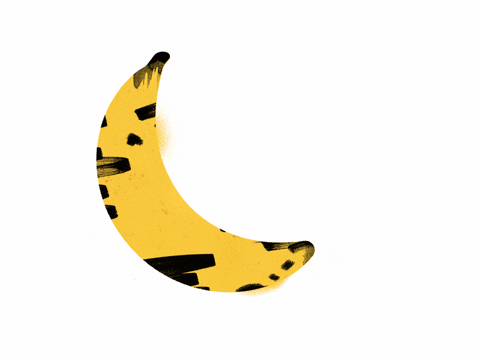 Switch up the power play in the bedroom. You need to stop being the submissive one in bed and start taking the lead. You're in the driver's seat now and your boyfriend's schlong is the joystick. You're in control of how fast or slow you're going. Or what positions you're going to take. If you feel that it's too much, you stop and experiment with something else. This lets you find the pace and the position that works well for you.
7

Try some boob play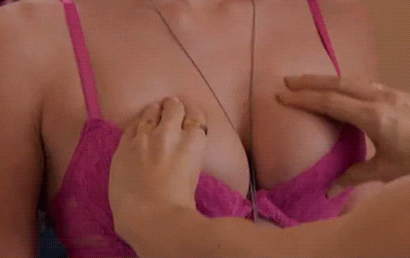 As what we've mentioned before, men have this thing where they want a hole they can stick their penises into with reckless abandon. That's just the way they're wired. Aside from hand jobs and blow jobs, another way to get around this is by engaging in some fun boob play. Here's what you need to do. Squeeze your boobs together and have your boyfriend thrust his penis in between your boobs. It creates a tunnel for him to slip in and out. While he's doing that, you can even stick your tongue out and lick his tip or go all the way in and give him a blow job.
8

Play around with different sex positions in bed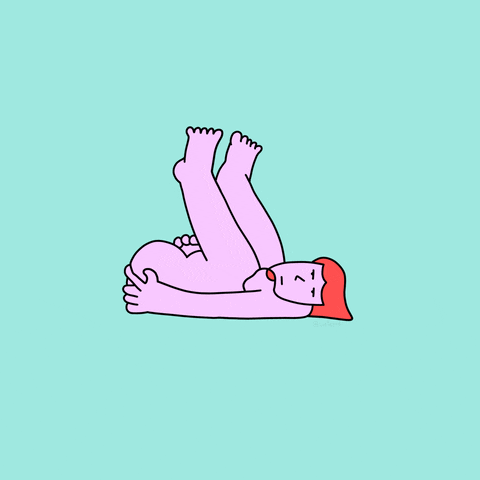 If the usual doggy and missionary positions are too painful for you, then try something else. For the most part, doggy and missionary aren't the most convenient for you because the man is taking the dominant role and he can easily go for deep penetration if he desires so. And that could be tricky since your boyfriend has a big dick.
For a couple with your unique situation, what you need to go for are the shallow penetrating sex positions. These positions are the ones wherein your legs are closer to each other. It's a good way for him to avoid hitting your cervix which is probably the cause of your pain during penetrative sex. You can also try being on top. It allows you to take control of how deep your boyfriend enters you, at what speed and angle.
9

Avoid entering through the backdoor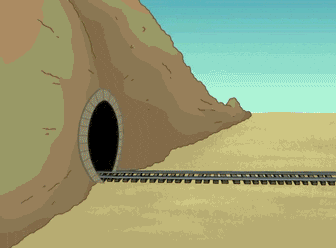 It's not set in stone but you're better off without doing anal sex if your man has too much of the good stuff in his pants. Especially not it if you're an anal virgin. He can always use his fingers to play with your backdoor though if he's really keen on doing butt stuff.
The takeaway
Sex with your boyfriend is supposed to be lots of fun, not just for him, but for you too. You want to give each other pleasure and if things aren't going as planned, you can always talk about it, discuss and make adjustments. You caught yourself a rare Pokemon with your boyfriend's big dick. Enjoy it for what it is by applying into your sex life the things that you just learned here.