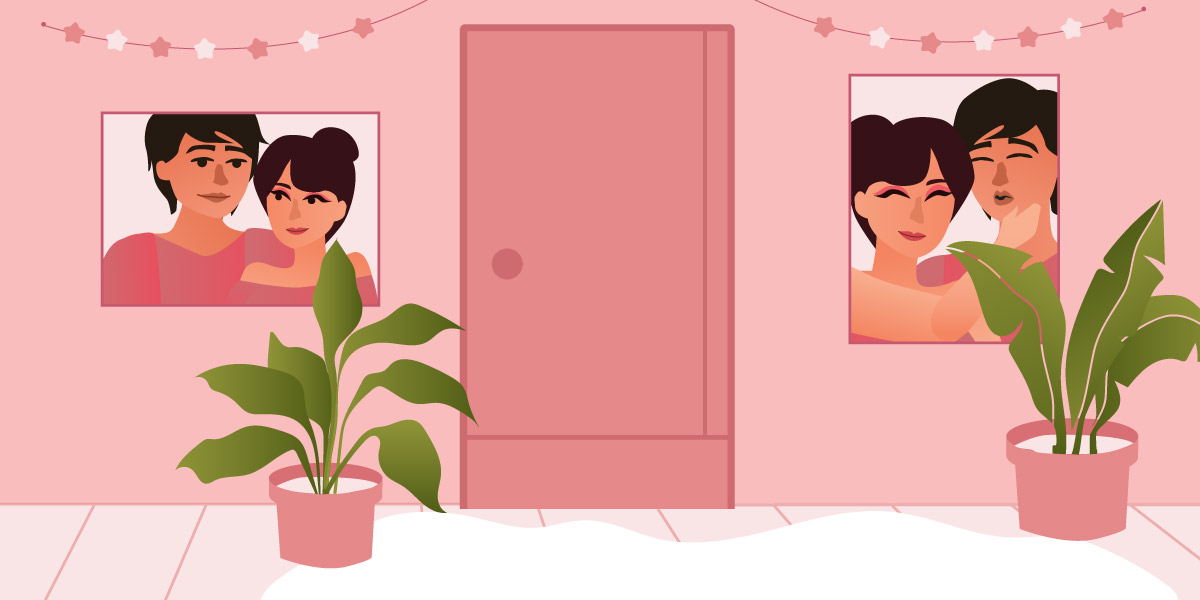 You've been together for quite some time, staying in each other's apartments daily. With this arrangement, it's normal considering to live with your partner. You'll get to save up on some bills and spend more time with your boo— what's not to like, right?
However, moving in together entails new responsibilities that could make or break the relationship. That's why knowing what to expect in this setup is a must, so you'll get to financially and emotionally prepare for it. This guide will share the pros and cons of moving in and tips on how to successfully live with your partner.
Pros of Living With Your Partner
As long as you cooperate and communicate with your partner, moving in can bring wonders to the relationship. Below are some of the benefits of moving in together.
1

You can save money.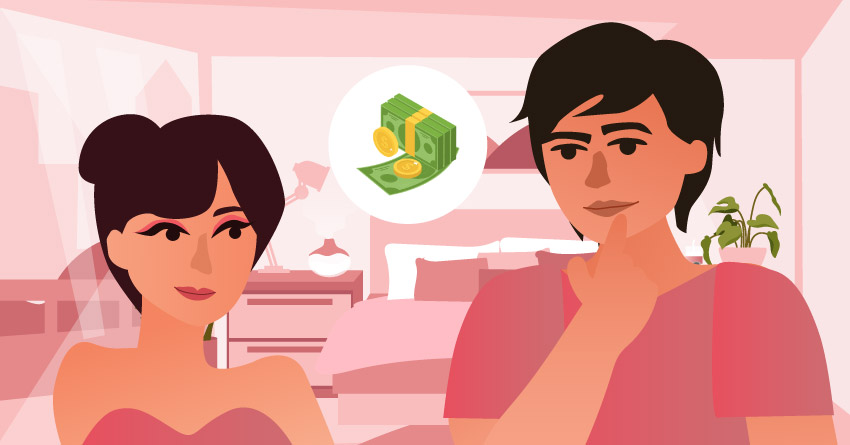 Instead of paying for two separate apartments, you can share one. You'll also get to share on groceries, the electric bill, and so forth. Not only that, but living together also lessens date night expenses, as you don't have to go out every day to see each other. If you're spending your money wisely, you'll save a lot once you start living with your partner.
2

You'll get to spend more time with your partner.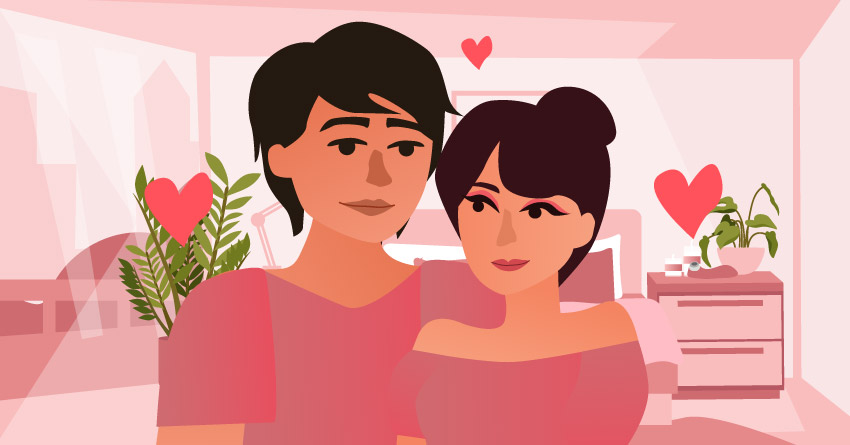 Can't get enough of your lover? Do you start missing them right after the date? Moving in will surely help with that. You'll get to spend more time with them— you can cook together, spend the night cuddling and listening to some romantic tunes, play board games, try a new hobby together, and so much more. If quality time is your own and/or your partner's love language, you'll surely thrive in a live-in relationship.
3

It's a sneak peek into your married life.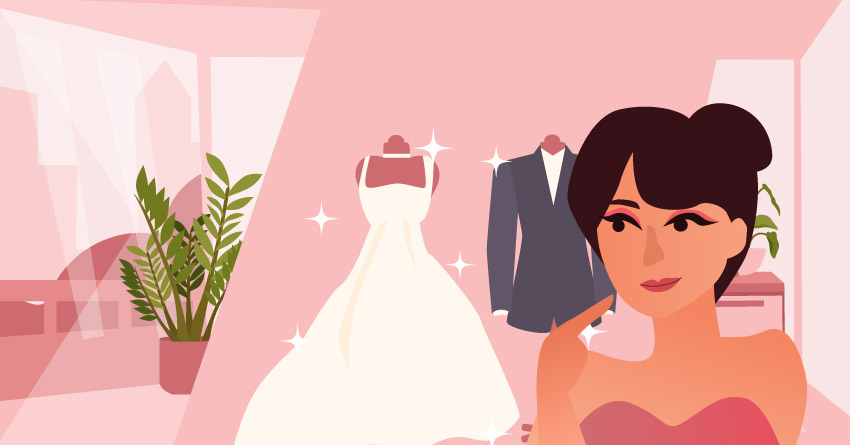 When you live with your partner, you'll get to know the real them. You'll discover some of their "annoying" habits, such as chewing loudly or forgetting to close the drawers. You'll also see how they handle stressful situations, such as dealing with faucet leaks or waking up late for work.
By learning these things, you'll see if you and your partner are compatible for marriage. If there are areas that you would like your partner to improve on, you can express these concerns before taking the relationship to the next level.
4

It'll strengthen the relationship.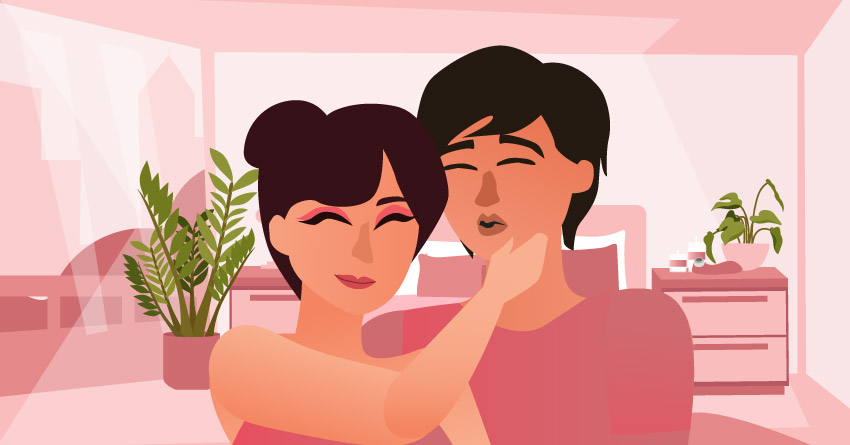 Living together deepens your connection with your partner, as you'll see them away from their "public self." You'll also have more time for deep conversations and intimate sessions, solidifying your long-term relationship.
5

You can help improve each other's personal growth.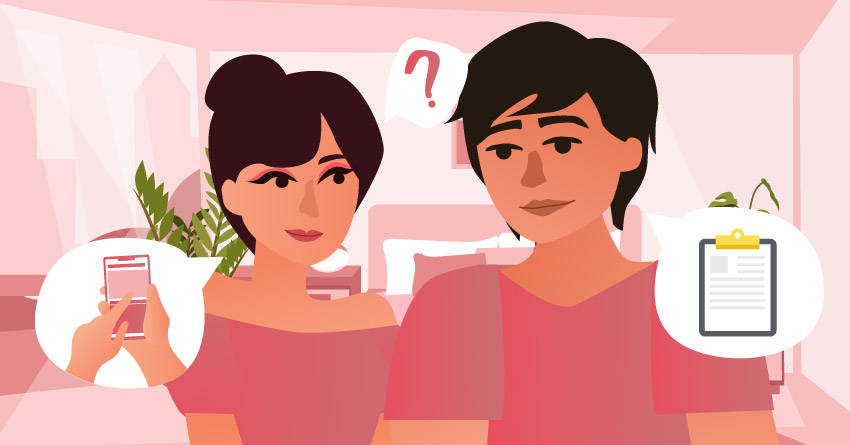 Living with your partner can improve your communication, handling finances, and dealing with conflicts. There are also situations in the arrangement that would force you to go out of your comfort zone. Whether the relationship will work or not, it'll surely help you grow in the long run.
Cons of Living With Your Partner
Living with someone you love feels great, but not every day is filled with sunshine and rainbows. You'll be dealing with many things in the arrangement, some of which may lead to a few disadvantages. We recommend expecting some of these to occur in your setup, so you'll be able to resolve it as peacefully as possible.
1

You may need help adjusting to your new daily routine.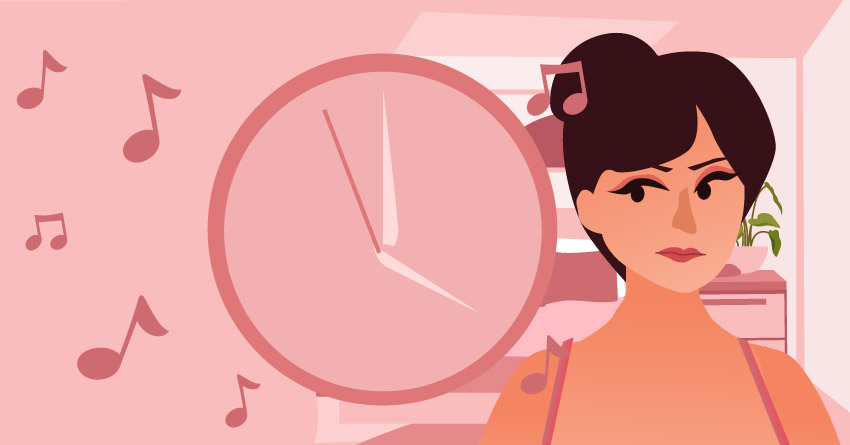 When you're living alone, time is in your hands. You can set up your schedule for cleaning, sleeping, eating, exercising, grocery shopping, binge-watching, and the like. You don't need to create a fixed schedule if you don't want to, as you're free to do whatever you want.
Once you start living with someone, your daily routine will change. For example, you'll now have a specific schedule for dinner. If your partner goes home from work by eight o'clock, you'll have dinner by that time. Your sleeping time, chores day, and grocery day may also change, depending on what you and your partner agreed on.
Dealing with the new routine may suck initially, especially if you thrive on following a certain schedule. But with enough communication and compromise with your boo, you'll eventually get the hang of it.
2

You may have less "me-time."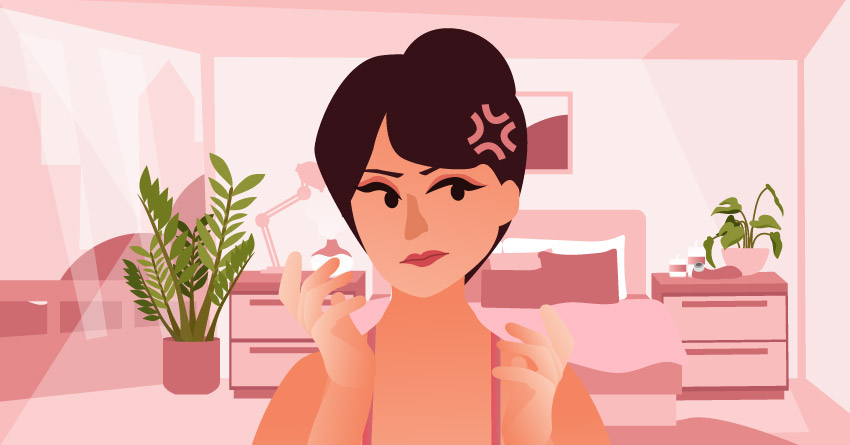 Do you like having "alone time" to recharge your mind and soul? Does your pampering day involve taking a break from your social self? When you get to live with your partner, you're going to see this person every day. You'll have less "me-time" and more "babe time."
You can easily work this through by communicating with your partner and letting them know if you need space. You can then move to another bedroom or a cafe to unwind and connect with yourself.
3

There's no space to chill after an argument.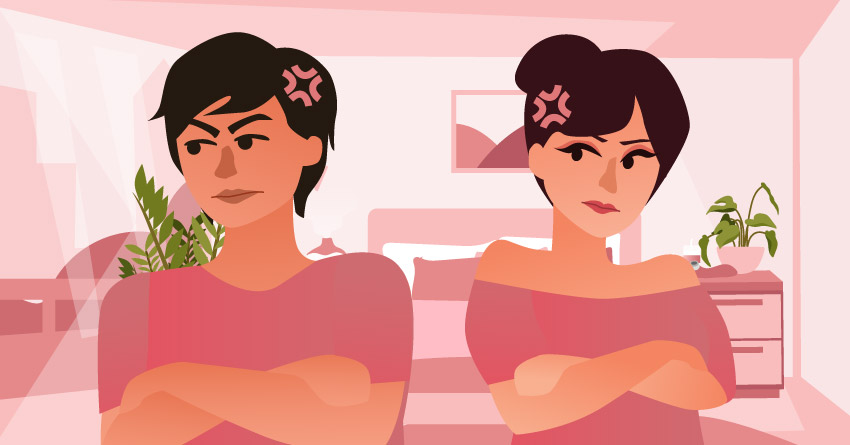 Living with someone means you'll still need to deal with them after a heated argument. You may end up saying petty and passive-aggressive statements to one another, as you don't have another space to chill out and reflect on the problem.
4

In some cases, moving can ruin a relationship instead of strengthening it.
Moving in together often strengthens the relationship, as couples get to know their partner deeply and witness them in their most vulnerable moments.
However, there are cases where the living setup causes the breakup. This occurs when the couple realizes their living habits don't complement one another. The incompatibility will then cause constant fights, resentment, and other related issues.
If you realize some red flags after living with your partner, you can still work it out. Communicate it to your partner, then make the necessary adjustments. Note that compromising doesn't mean you'll relinquish your boundaries to appease your partner. The dynamic should be balanced, or you may end up in a relationship where your needs aren't met, and boundaries are being disrespected.
5

There may be issues with sexual intimacy.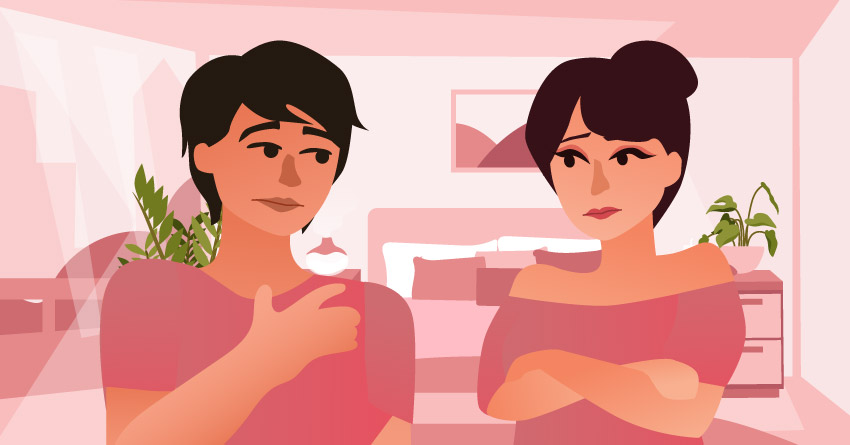 Another common disadvantage is that the sensual spark may end up fading away. As you see each other every day, there's no more mystery, which is a factor in igniting passion in the bedroom.
Most live-in couples also make the mistake of postponing sex because they believe they can do it anytime. Little did they know a week without sex can turn into years. That said, we recommend making time to sensually bond with your partner. Choose a day and hour when you're not busy with work and chores. Remove all distractions at that particular hour and fully spend it with your boo.
How to Successfully Live With Your Partner
Planning to live with your partner? Moving in will always come with ups and downs, but it's better to be prepared for whatever comes your way. Below are some tips to take note of before starting a live-in arrangement.
1

Consider short-term stays first.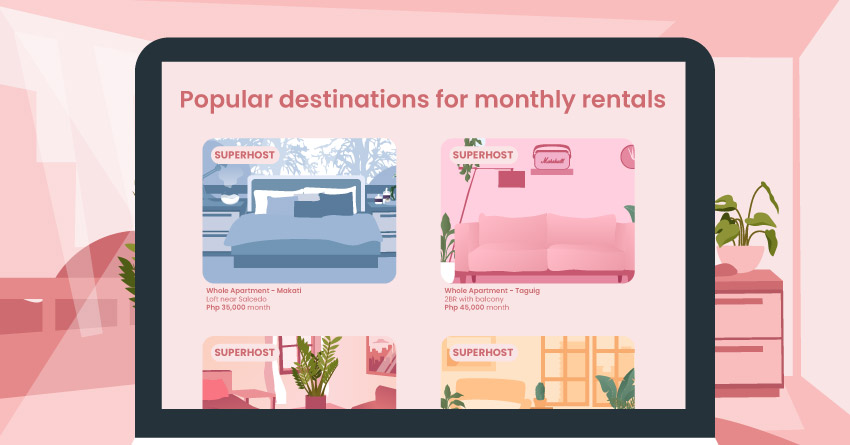 If you don't frequently stay in each other's apartments, go for a short-term setup first, such as a 10-day stay. Your moving-in experience will be much better when you know what you expect instead of going in blind.
A few days of living together can also help you see your partner more deeply. People usually put their best foot forward when going on dates. They're usually on their most authentic self when they're at home. If there's something off about them while you're on the short-term setup, you can leave the situation a lot easier compared to getting into a permanent arrangement.
2

Make sure you're both ready to join lives with one another.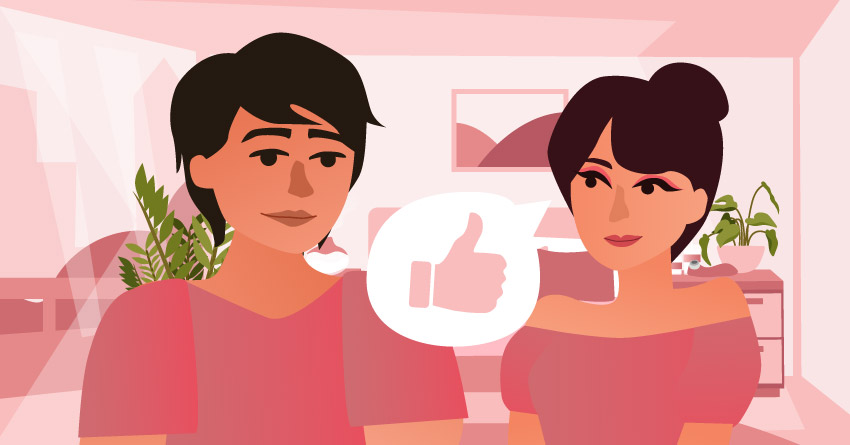 As much as possible, don't move in because it's more convenient or cheaper to be together— do it because you both want to take the relationship to the next level. Both of you must be fully aware that living together requires extra effort, not just dealing with mundane responsibilities but also nurturing the relationship.
If one isn't 100% into it and just doing it because they like someone to take care of them or save up on bills, then issues may eventually occur.
3

Discuss chores and budget.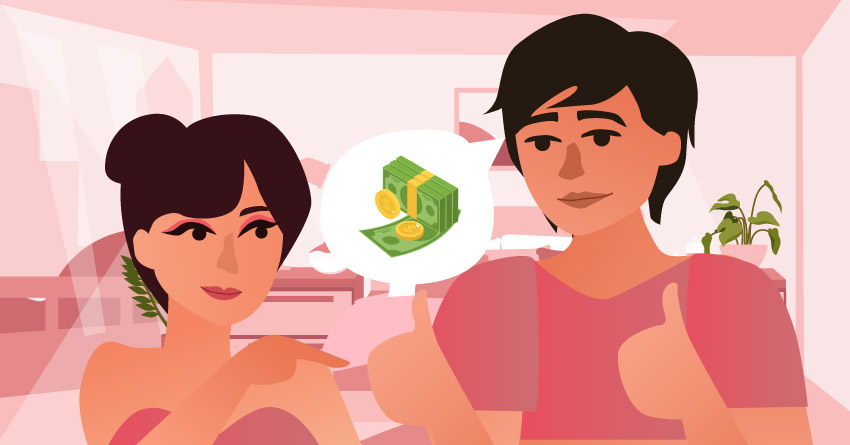 The common sources of conflict for live-in couples are chores and money. To prevent major problems regarding those topics, discuss the division of chores and budget before moving in together.
Who will do the dishes, laundry, cooking, putting the trash outside, and cleaning up after the pets? Who will be in charge of paying the bills? Will you create a joint account or rely on each other's personal accounts? What will be the "protocol" when someone is interested in making a big home purchase, like a new television set? Will the interested party fully pay for it, or the other person should pitch in? These are just some of the things you'll need to discuss.
Make sure to have a written agreement afterward, listing the designated chores and budgeting system. We know it sounds hella formal, but it's better to have a reference in case you or your partner need a reminder.
4

If your partner is moving into your place, make them feel it's their home, too.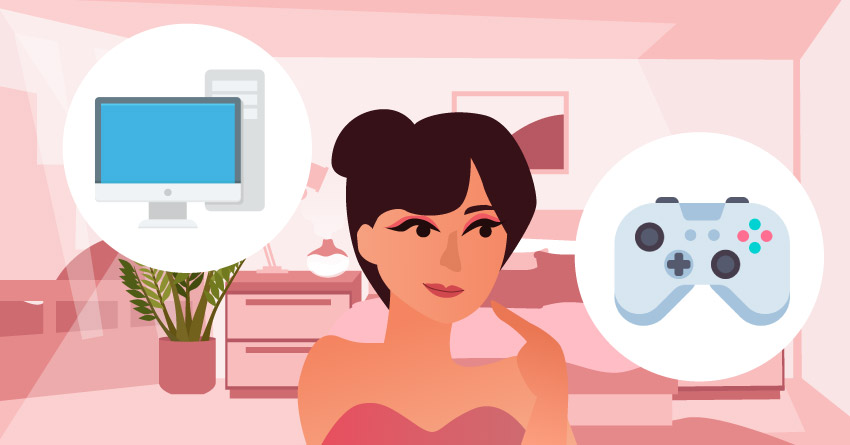 There's nothing wrong with your partner moving into your apartment. It's a practical approach as you'll spend less on transportation and other related expenses. And if your partner is already staying over before, they'll feel comfortable already in the space.
However, your partner may feel like they're living in your space instead of having a home together, which could cause conflicts in the long run. That said, make sure your partner feels like they own the place. Let them add their personal touch to the place, like putting their favorite room decor or furniture in the living room.
5

Always communicate.
Your partner keeps procrastinating on that one errand, and it's bugging you? Tell your partner. Have you noticed that the sexcapades have become less and less each month? Tell your partner. Going through a major issue with your family and want some space to think things through? Tell your partner. Have you noticed that your partner is spending waaaaay too much on collectibles that they're not paying their credit card debt? Tell your partner immediately.
Your partner might sense something is wrong, but this isn't always the case. They're not mind readers, so speak up if something's bothering you about this setup and other concerns. By being clear with your feelings and opinions, you'll prevent potential conflicts down the road. Remember, a healthy relationship occurs when both parties openly communicate.
6

Use the extra time to know your partner on a deeper level.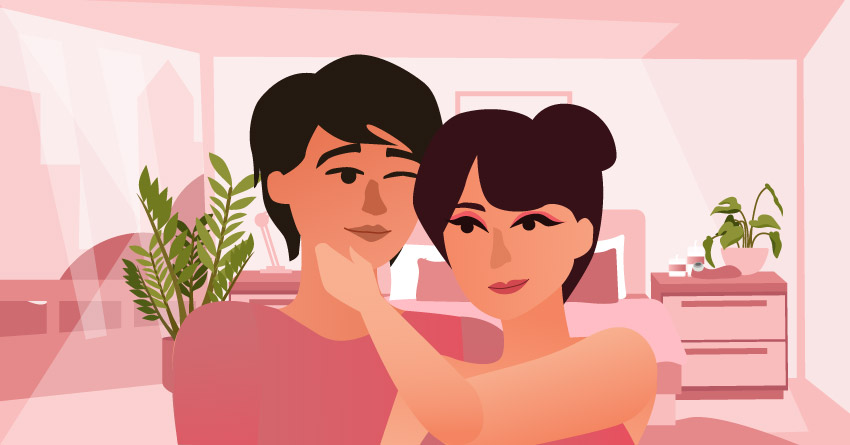 Living with your partner means you have more time for each other. Aside from trying out hobbies together or getting intimate together, use the extra time to know them too. Ask them about their childhood, dreams, things that make them feel alive, role models, fears, and the like.
Doing this tip will bring extra closeness to you and your partner as you'll get to know who they really are— they'll become someone you're dating to someone you truly connect with.
7

Keep the spark alive by being extra romantic and sensual on some days.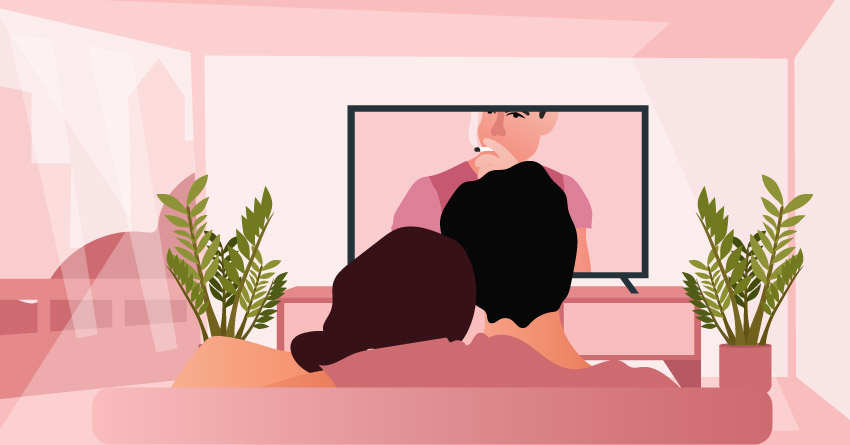 As mentioned earlier, one common con of living together is that the sex may not be as intense as before. Naughty teasing is replaced with mundane conversations about tonight's dinner. Wild weekends are out, and chores days are in. You may not even remember the last time your partner held you, as you're both busy fulfilling daily responsibilities.
There is hope, though. You'll eventually get out of the rut if you're willing to put effort into spicing up the sexcapades. This includes spending time with them to have sex, giving them sensual massages, showering together, leaving sweet notes, and other similar gestures.
8

Remember to have your alone time.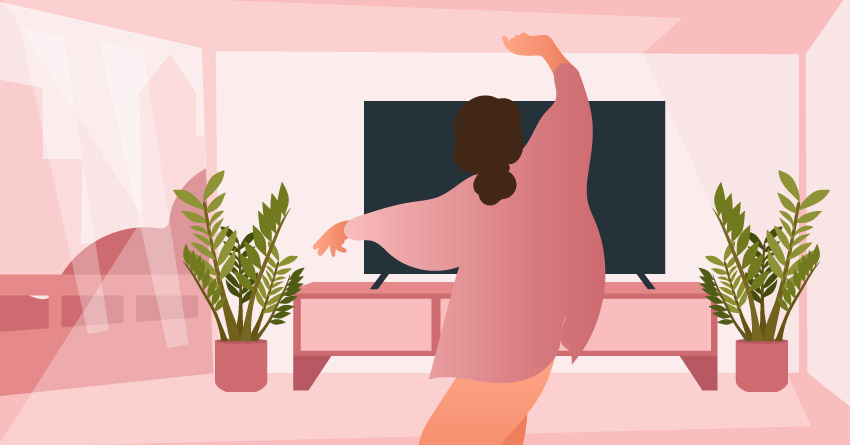 Did you know that being alone helps you get more creative, productive, less stressed, and have better life satisfaction? Solitude also helps you to regroup when going through something. Not only that but having some space from your partner can also be beneficial in the relationship as it's an opportunity to miss each other.
That said, remember to have some time for yourself. If you're living in separate bedrooms, you can let your partner know that you would want to spend a day on your own, watching your favorite series. If the space prevents you from having that alone time, rent an Airbnb room, stay at your friend's place, or have coffee in your fave cafe.
9

Have a regular date night.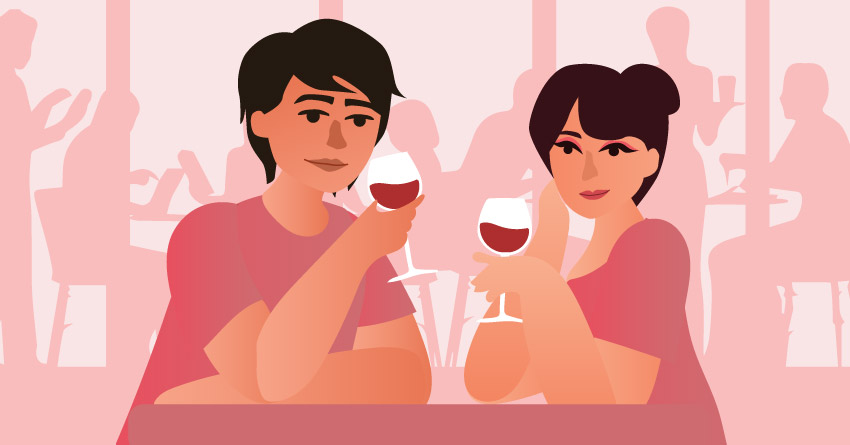 Living together doesn't mean the date nights have to end. Some might think it's an additional expense as you see your partner daily.
However, going on dates is vital in a relationship as it helps you escape the mundane responsibilities of adult life and allows you to focus on your partner. Trying out new things, such as bowling or painting, can help you bond with your boo, preventing the relationship from getting "roommate-ish."
10

Expect and embrace conflicts.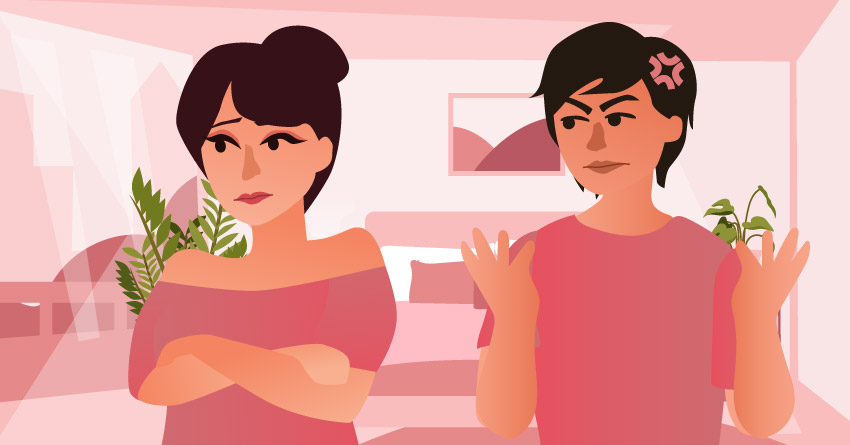 It's normal for a relationship to have its ups and downs. When conflict arises, don't run away from it. Use that as an opportunity to see how you and your partner communicate when things aren't going well. This will be a perfect gauge to see whether things will work in the long run.
11

Have a plan in case of a breakup.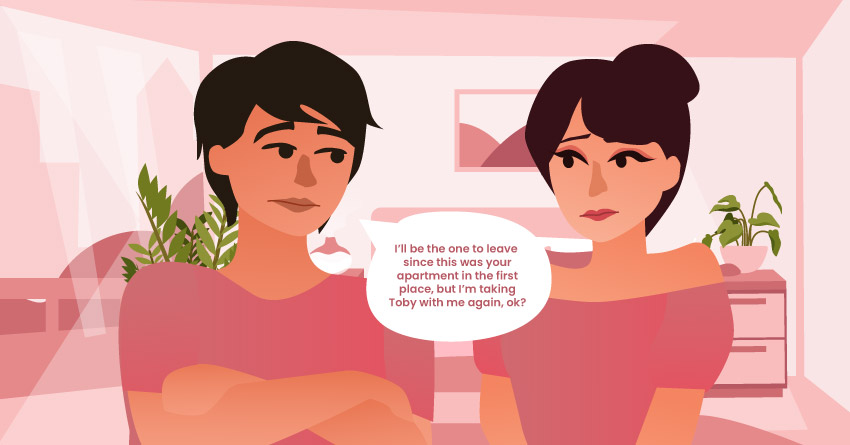 Having a contingency plan in case of a breakup may sound depressing, but it's better to be prepared, especially in difficult moments like this one. Remember that having a "breakup plan" doesn't mean you already see the relationship ending, but it simply ensures that both parties can leave decently when the relationship heads south.
When creating the plan, we recommend discussing the following topics:
Is it okay for you to live together a few weeks after the breakup, or should one party leave immediately?
Who will end up leaving the apartment?
How will you divide the appliances and pieces of furniture?
If pets are involved, who will be the primary caretaker?
12

Enjoy!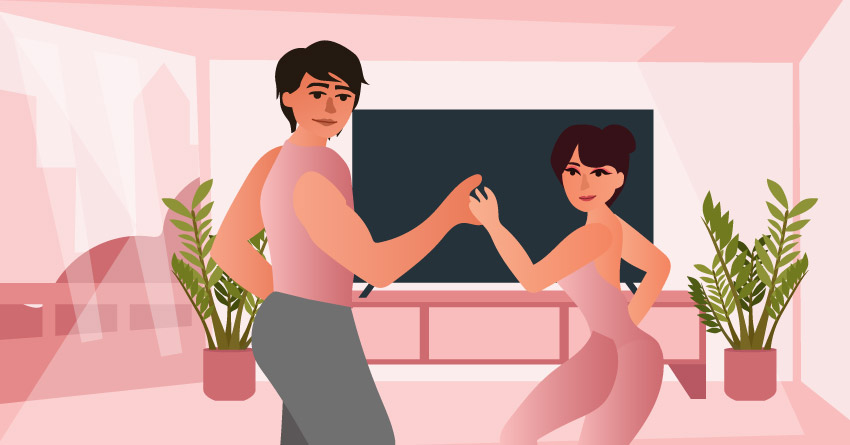 Last but definitely not the least, simply enjoy this new setup. Savor the moments you'll have with your lover— live in it instead of through it.
Not only living with someone is an exciting milestone in the relationship, but it can also be a crucial point in your personal growth. Whether the relationship would work or not, you'll definitely learn something once you live with your partner.
So don't sweat the minor issues. As we've mentioned repeatedly in this guide, everything can be fixed with open communication between both parties.
Frequently Asked Questions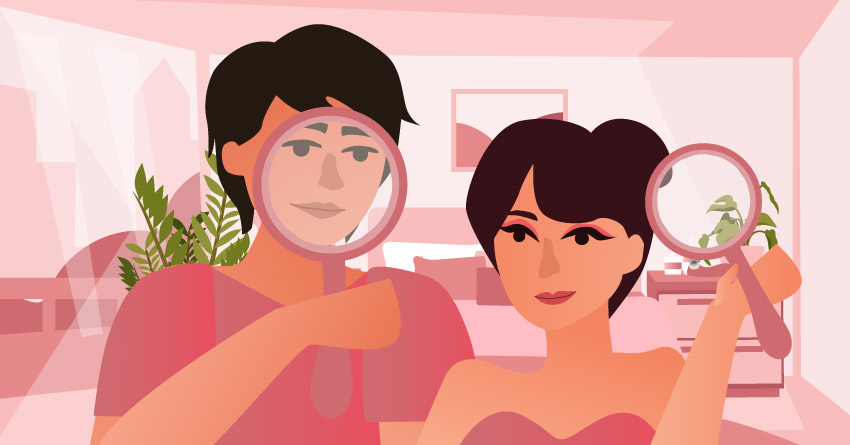 As you reach the end of this guide, you're now equipped with tips that'll make your live-in experience better than ever. But if you still have inquiries about moving in, we've got you covered.
1

How long should you be in the relationship before moving in with your partner?

It depends on you and your partner. Some go for a year, while others are already moving in by their sixth month. There are tons of factors to consider when moving in, such as your finances, how serious the relationship is, each other's goals, etc. If you feel ready to live with your partner, we suggest talking to them about it and seeing if it's doable to get into a live-in relationship.
2

How to decline my partner's offer to move in with them?

It's up to you, but here's a suggestion. You can say that you're interested in moving together in the future, but you're not ready to have that now. That way, you can reassure your partner that you see a future together while declining their invitation.
3

What signs are my partner and I ready to move in together?

One way to know if you're ready to live with your partner is that you've known them enough to see their annoying habits and traits and that you're okay with dealing with them. It's also better if you've done short-term stays or vacations together, as you'll get to see if you're compatible living with each other.
4

Is it okay to have a "moving in trial" first?

It's not necessarily required but is recommended. A live-in trial setup can help you and your partner observe whether you're ready for a long-term living arrangement.
5

Which is better— moving in before or after the wedding?

Studies show that living together before marriage is associated with a lower risk of divorce in the first year of marriage but a higher risk after that. It's also a practical approach to learning about your partner deeper and seeing if they're compatible with a lifetime companion. If you married first before living with your partner and realized that you're a bad fit for one another, you may end up getting stuck in the relationship, as separating from someone you married is a lot harder than a live-in partner.

However, moving in after getting married has its pros, too. Having a formal ceremony that takes the relationship to the next level encourages both parties to invest in the relationship. It also takes away the feeling of uncertainty compared to some live-in couples unsure of where the cohabitation is heading.
Takeaway
Moving together is a huge milestone in the relationship but can also cause major issues. That's why before you live with your partner, ensure that you're both 100% into it and that your finances, emotional baggage, and other concerns are taken care of. For those who'll be cohabiting soon, may this guide help you with the prepping. Good luck!