Will Smith made the headlines a few days ago for confirming that he and his wife, Jada Pinkett Smith, are now in an open relationship. It has caused a few heated debates online; some people seem to be okay with it, others find it sinful and are sad for the kids, while everyone else recommends divorce instead.
This recent issue has also sparked discussions about open relationships. Though some people see it as a progressive way of forming connections, most people think that it's pointless and that couples who have open relationships are at a "lost cause" and should separate instead of being into an open one.
The negative perception of open relationships stems from the belief that monogamy is the only valid type of relationship. We're led to believe by our guardians, peers, and media that there's only one person for you. We often put a pedestal to this one person who fills in the void in our lives, pushing us to keep the relationship with this person no matter how taxing it could be.
Not only that, but the concept of an open relationship, despite being recognized since the 1970s, is still considered relatively new. It's also taboo, so most couples are still not ready to share their open relationship status with family and peers. This makes it harder for people to understand the concept, as there are not many nonmonogamous couples to have discussions with.
Whether you're trying out this type of relationship or trying to understand other peeps who are into this arrangement, we're here to help you. We will discuss what an open relationship is— from its pros to misconceptions. We will also list down signs if you're ready to start an open relationship with someone and answer frequently asked questions about the topic.
What is an Open Relationship?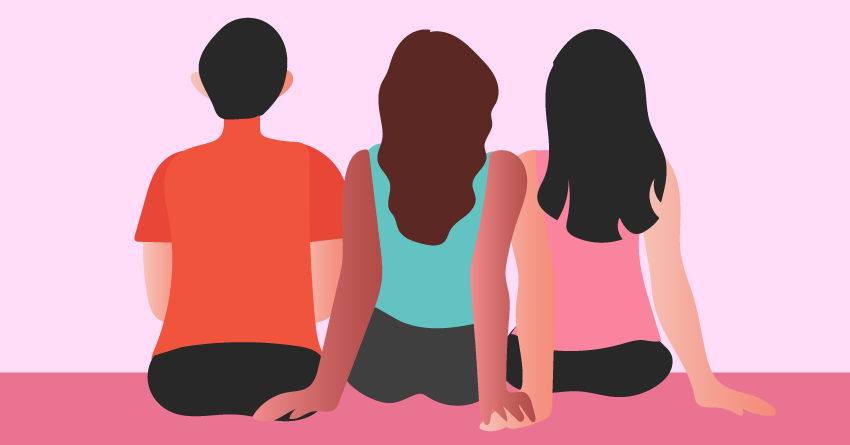 An open relationship has two definitions; the first one defines it as a general umbrella term for the other nonmonogamous forms of relationship, such as swinging and polyamory.
On the other hand, an open relationship is also defined as a nonmonogamous relationship wherein the couples have more than one romantic or sexual partner at a time; this is the definition we would focus on.
Couples involved in this arrangement may give and receive consent to their partners to do the following:
Have casual dates with people outside their marriage or relationship.
Have casual and physical relationships outside of their marriage or relationship.
Engage in romantic relationships with other people.
Casually flirt with people online.
Overall, an open relationship means you ethically have multiple partners. The level of connection between the couple and their additional partners can only be established by the couples. Some couples are okay with having romantic connections with their additional partners, while others prefer to keep things sexual between their additional partners to preserve the intimacy of the relationship.
Misconceptions of an Open Relationship
Due to the lack of resources and our society's belief that a monogamous relationship is the only valid romantic connection, there are many myths regarding open relationships. For this section, we will discuss and debunk the said misconceptions.
1

"Couples who have open relationships can't commit."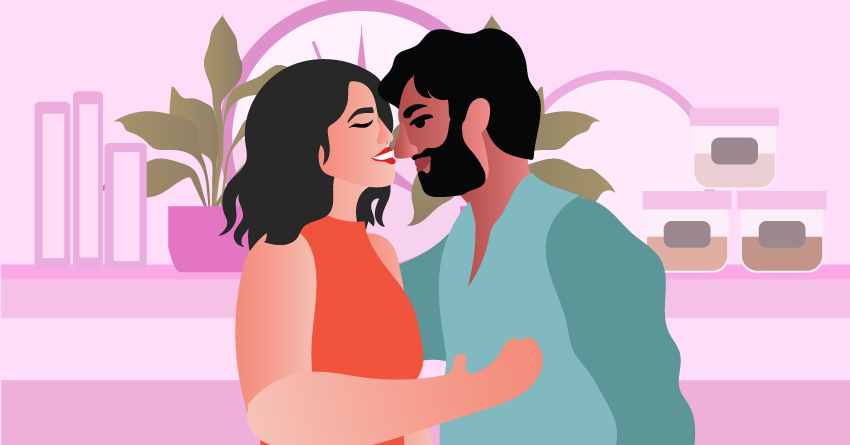 One of the common misconceptions surrounding an open relationship is that the people involved can't commit. However, this claim is opposite from what a true and non-toxic open relationship embodies.
Couples engaging in this arrangement have strong commitment and trust in each other; they trust their partner enough to allow them to explore other forms of connection and have other partners. Their commitment is also strong enough that another sexual or romantic partner wouldn't be able to ruin it.
People from open relationships are also more honest with each other, as their relationship made them more open. They also have more time to work on the stability and health of their relationship, as their sexual or other needs are met by other partners.
2

"Couples in open relationships are no longer attracted to one another."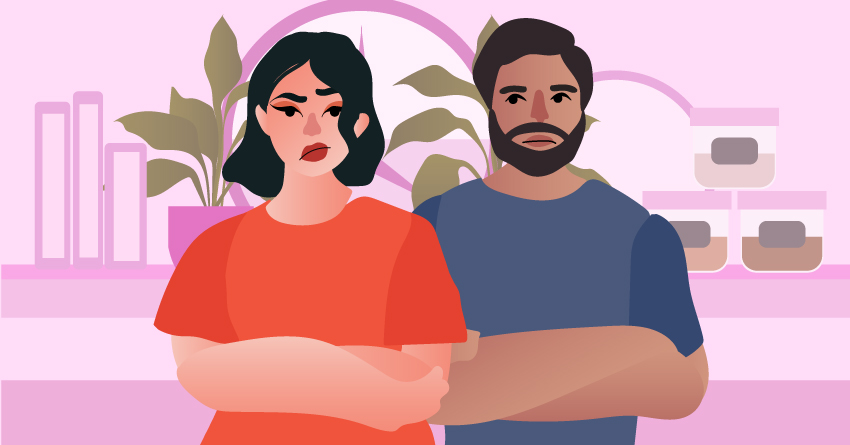 Another common myth about this arrangement is that the couples involved are no longer attracted or in love. People assume that nonmonogamous couples are simply in the relationship for the facade and are afraid of letting go.
True open relationships don't work that way. Couples involved in this setup aren't doing this setup to find a replacement for their partners. They're simply exploring other connections and fulfilling things that they can't achieve with their current partner. They still find their partners attractive and still share regular intimate nights with them.
It's just that there are days that they may prefer to be with another partner, and with an open relationship setup, they can do that without resorting to cheating or disrespecting their partners.
If your partner asked you for an open relationship because they explicitly told you that you're no longer hot, consider that as a huge red flag and leave them. People in open relationships have immense trust, attraction, and respect for their partners— they're not engaging in a real open relationship but simply using this arrangement to cheat on you.
3

"Sex addicts often engage in open relationships."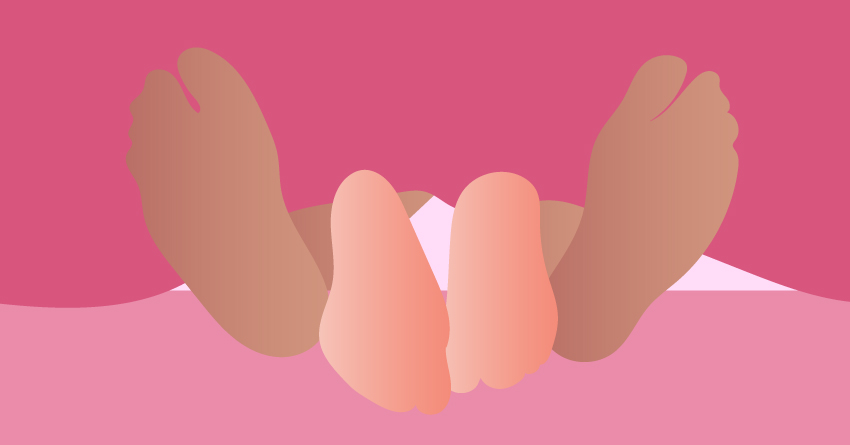 Another ridiculous claim that the general public has with open relationships is that only sex addicts engage in this arrangement. This statement is nothing but unnecessary and unhelpful.
First of all, you can't assume a person's sexual appetite just because of the type of relationship they're in. People with sex addiction may engage in a monogamous relationship, friends with benefits, open relationship, or polyamory.
Besides, not all couples in open relationships are busy humping every day. They have responsibilities to work on and organize meetups properly with their multiple partners, ensuring that everyone is well taken care of.
Don't also assume that all people in open relationships are kinky experts in unconventional sexcapades such as BDSM, impact play, public play, and the like. Yes, most couples involved in this arrangement may try to be more experimental in bed, but different people have different preferences. Some people may like having vanilla sex with their partners, while others are wilder.
4

"An open relationship is something you shouldn't take seriously. It's not valid."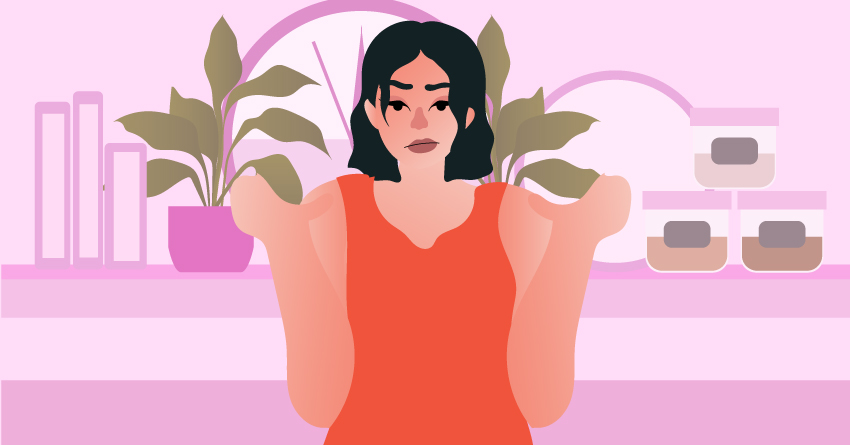 Another common misconception about an open relationship is that it's less valid than a monogamous one. People can't seem to wrap their minds around the fact that you can have meaningful romantic relationships with multiple people.
And we can't fully blame them for that, as society has been perpetuating the message that it only takes two people to form a relationship. Most romantic films and series have emphasized the concept of "one true love" and "soulmates."
Open relationships also have a bad rep because of their representations in the media. They're usually shown as an excuse for a character to cheat on their partner. They're also sometimes included as a gag for a side character.
Here's the thing, being in an unconventional setup doesn't mean that your relationship isn't valid. You can have meaningful and healthy relationships with an open arrangement. Don't let other people tell you otherwise.
5

"You can't have real, long-lasting love with an open relationship."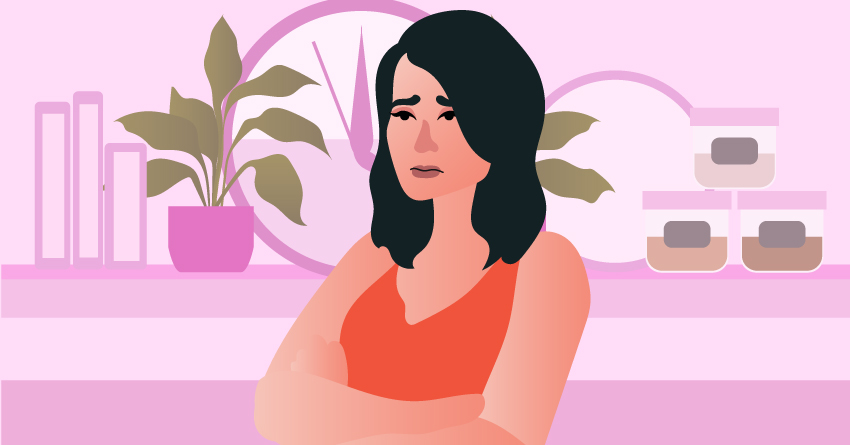 Another myth surrounding open relationships is that you can never experience "true" love with them. People think love is like a pizza where you simply hand over certain pieces to your loved ones. This isn't the real case, though, as love is a finite source! Being in love or sexually attracted to someone else doesn't diminish the love a nonmonogamous person has for their other partner.
6

"Open relationships are only for selfish and inconsiderate people."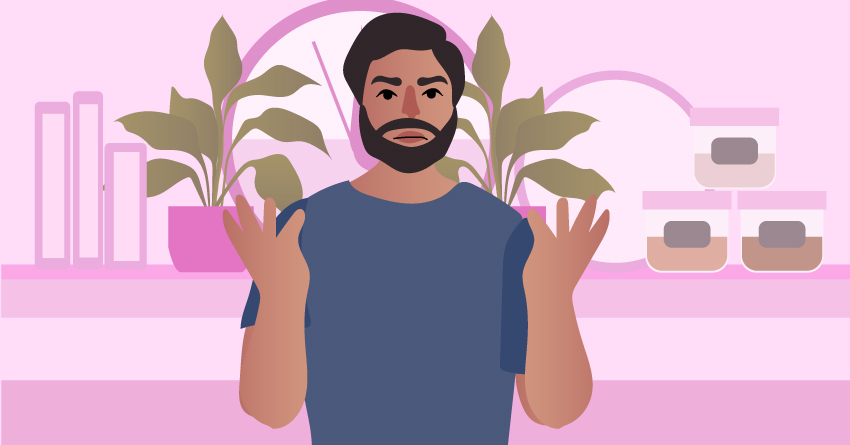 Same with the "only wild sex addicts engage in open relationships" claim, people shouldn't assume a person's character because of the type of arrangement they're in. Besides, selfish and immature people exist in all types of romantic relationships.
7

"Married couples should never open their relationship."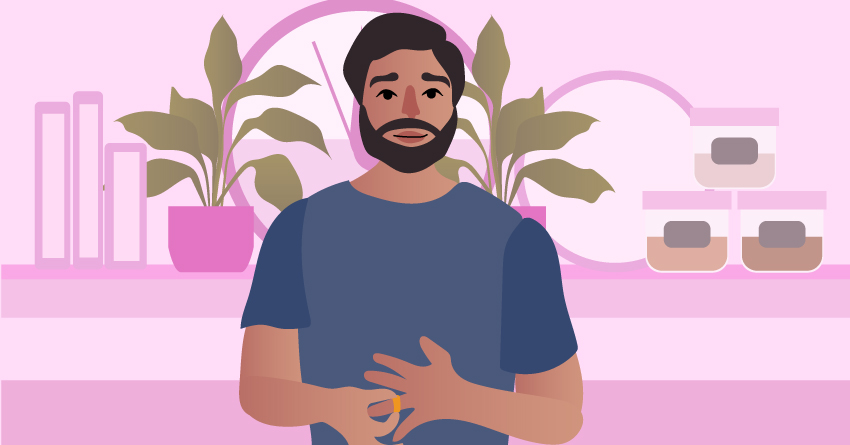 Turning a monogamous relationship into an open relationship may be tricky at first, but it's possible for couples with a healthy connection and mutual respect. As long as both parties have established their desires, expectations, and boundaries within the arrangement, they can have a successful open relationship.
8

"Being open can 100% fix a rocky monogamous relationship."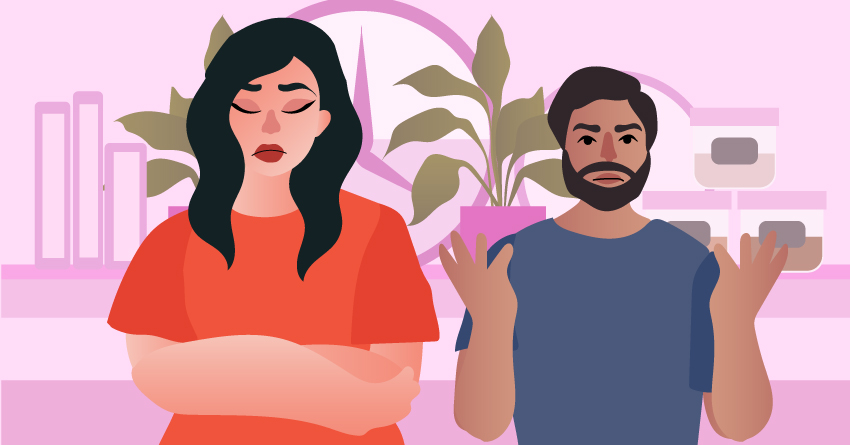 Different people have different reasons for opening their relationships, but if you're only doing this to appease your partner (at the expense of your comfort) and expect that the setup will only make them revert into a monogamous relationship, stop right there.
You shouldn't use an open relationship setup to heal your rocky marriage or relationship. A cold relationship wouldn't turn into a loving and passionate one just by opening it— it's still rocky, but now with more people involved. Build a strong foundation first and resolve the internal conflicts before opening up the relationship.
Pros of an Open Relationship
As we've presented the basics of an open relationship, you might be interested in trying this kind of arrangement. Here are some of the benefits that you and your partner could get from this setup.
1

It can contribute to your personal growth.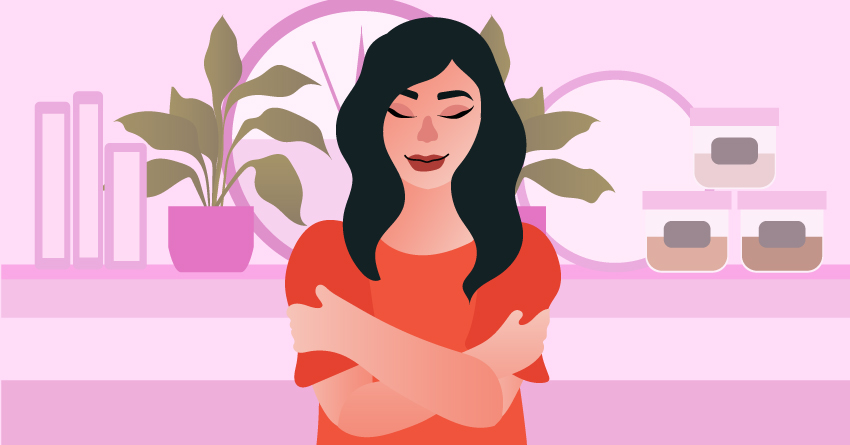 One of the biggest cons of a monogamous relationship is things can get a bit "routine-ish." You don't try new things and may seem comfortable with the usual activities you do as a couple. However, having multiple partners through open relationships can combat that routine, helping you grow as a person in the long run.
2

You'll get to experience that "thrill" again without hurting your partner.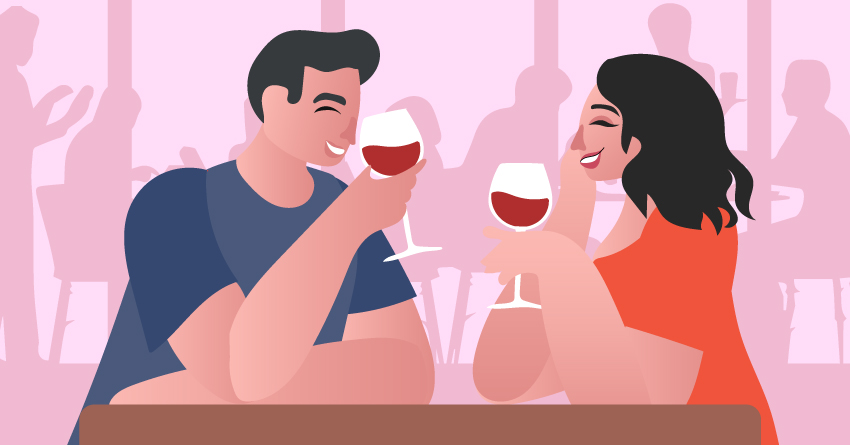 Things can still be thrilling and exciting in a long-term relationship. However, meeting someone new is a different kind of thrill. With an open relationship, you'll get to feel that thrill and still have the security and love from your partner. Another fun thing about this setup as you both can explore with different people and then use those experiences to spice up the relationship.
3

It can make the relationship stronger, as this setup opens new levels of communication.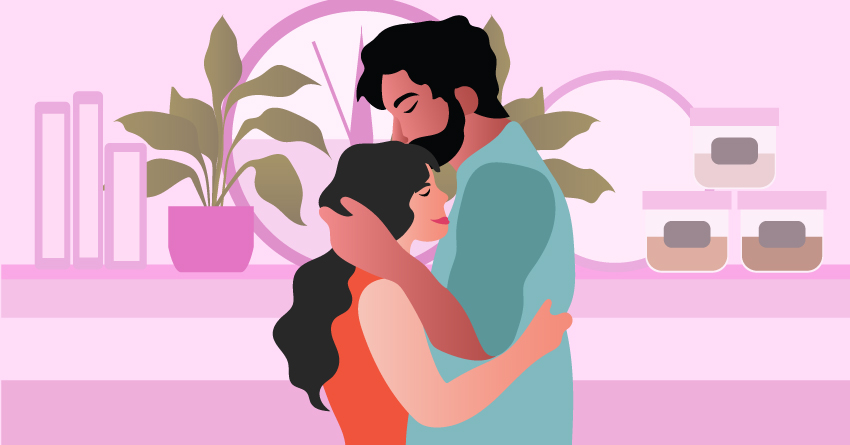 Being in an open relationship can bring new levels of communication in the relationship. As long as you've had a healthy bond and strong trust in another, expect to have a stronger relationship in the long run. On the other hand, if you've both agreed to this setup but have secret resentment or negative feelings towards each other, this arrangement can only worsen the relationship.
4

You'll get to fulfill things that you can't do with your partner.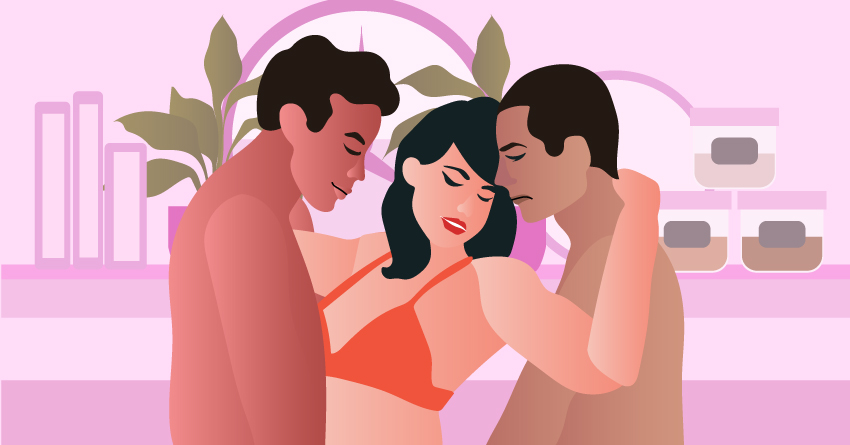 The concept of "one true love," "soulmate," and "other half" has brought a huge responsibility for our romantic partners. We expect our lovers to be our best friends, personal project partners, gym buddies, kink partners, and so much more. Because of the societal belief that only one individual can make us happy, we put so much pressure on our partner. And if they end up falling on a certain activity or request, we would feel frustrated with them.
The thing is, your partner can't fill your every need. Fulfillment comes from within and a multitude of loved ones. This is why when engaging in a relationship, don't just revolve your whole life around your partner. Spend time with family, friends, and if you're in an open relationship, with your casual or romantic partners.
What's great about having another partner is you'll get to try things that your partner isn't interested in. In that way, you'll be able to fulfill those certain interests without pressuring your partner to engage.
Cons of an Open Relationship
Along with the pros comes with the cons. Before engaging in an open relationship, make sure to consider the disadvantages that come with this kind of arrangement.
1

Making plans can be extra challenging.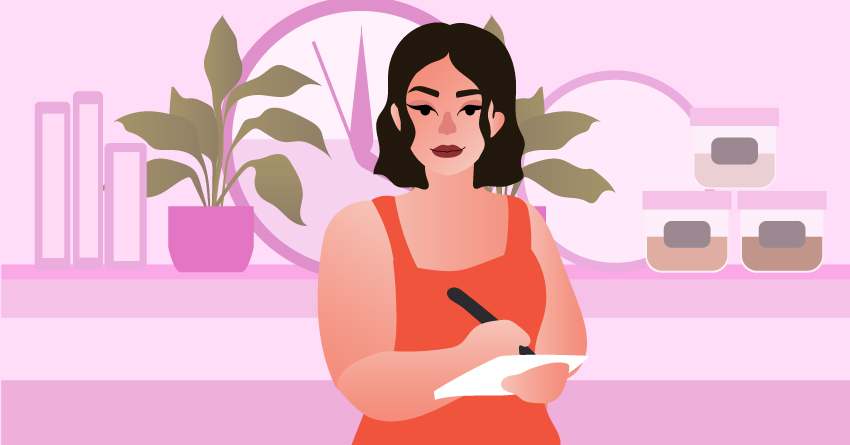 Love is a finite source. Time isn't. Some people can't even manage to be with one partner, so before engaging in this arrangement, ensure that you have the resources and be organized when setting up dates. You also need to keep in mind that an additional partner means additional responsibilities. If you have a lot on your plate, don't take the plunge into this type of relationship just yet, as it'll make you overwhelmed in the end.
2

You may end up spending more money.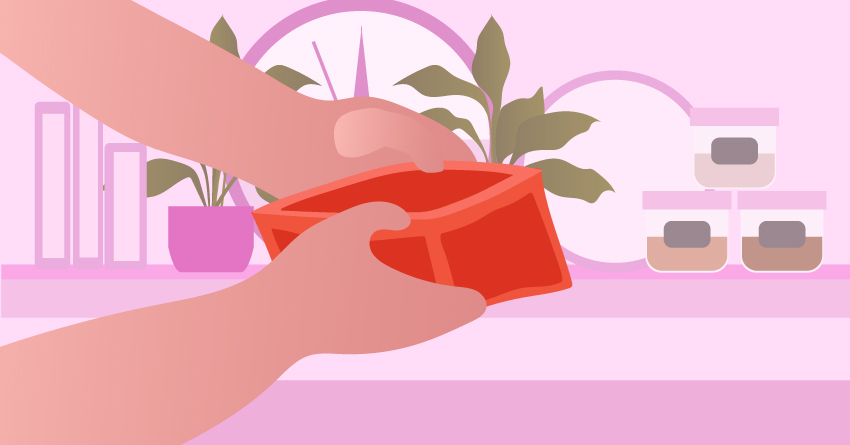 If money is not an issue, skip this part. But for our peeps who have a limited dating budget, then you might want to reconsider getting into this arrangement. Multiple partners mean multiple dates. Now, you can always have those sweet and cozy home dates to save up some $$$, but it'll be better if you start having an open relationship when you have enough resources for your different dates.
3

Being in an open relationship can trigger jealousy.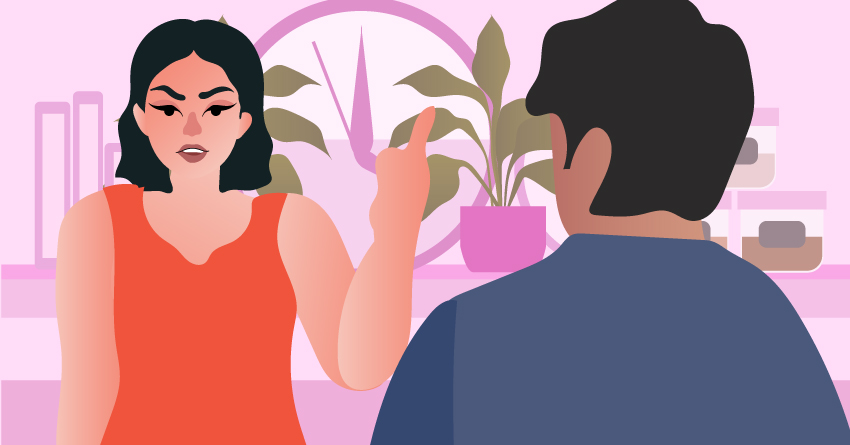 One of the common causes of conflicts within open relationships is jealousy. This happens when one of the partners feels neglected with their needs and sees how the other partner is being well taken care of. This is why constant communication and transparency are a must if you want this relationship to work.
4

It might turn into a competition.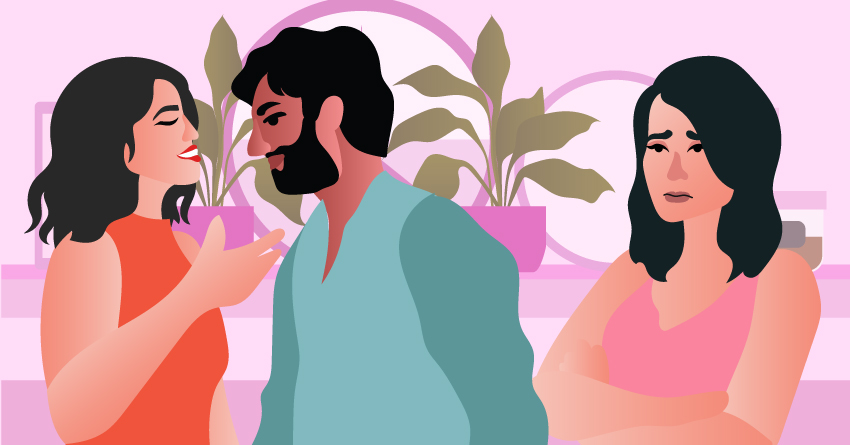 Another con about this setup is that it may turn into a competition between parties. They may indirectly compete in who has the more couples, who are having sex the most, who has the hotter companion, long relationships with other people, and the like. This can then bring feelings of resentment and frustration to one another.
This is why before setting up an open relationship with someone, make sure that you're both on the same page and only use this arrangement to grow as a couple, not become more distant with one another.
Signs That You Can Handle an Open Relationship
Aside from checking the pros and cons, you also need to check if you have the traits of a person that could thrive in an open relationship. Here are the different signs of a person who can handle and enjoy this setup.
1

You're genuinely interested in the concept of an open relationship.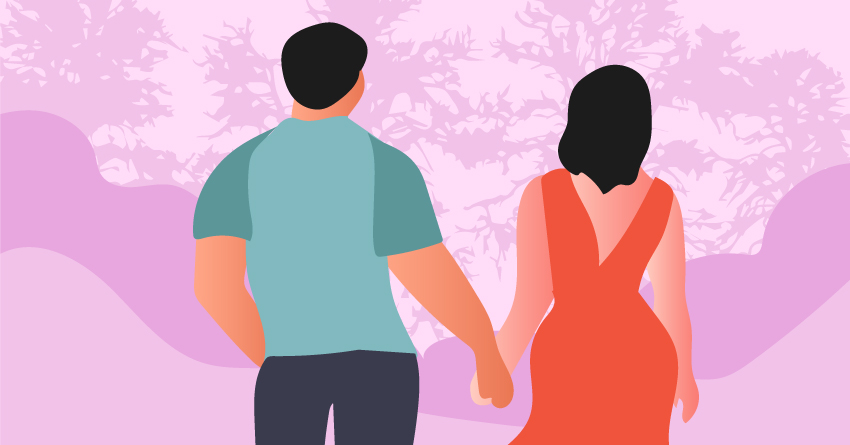 The first sign that shows you can thrive in an open relationship is that you're genuinely interested in it. If you're reading this article and have positive thoughts about this type of arrangement, then you're at a good starting point for having an open relationship. If you have negative thoughts on this topic and the idea of having multiple partners is iffy to you, we recommend not trying this setup yet.
2

You don't get jealous easily.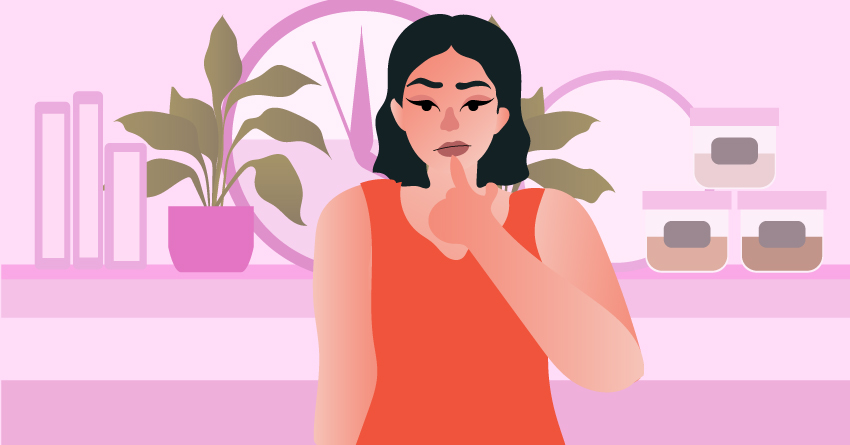 As we've mentioned earlier, an open relationship can evoke jealousy at some point in the relationship, especially if the jealous partner feels like they're being neglected.
This is why before you jump into this type of setup, assess yourself and your previous relationships. Are you the type that gets incredibly mad if their partner messages an ex or a former crush? Do you get jealous when other people start flirting with your partner? Are you comfortable when your partner starts talking about a person that they admire or find attractive?
If you easily get jealous when someone's getting "too close" with your partner or if your partner starts prioritizing other people instead of your needs, you might have difficulty dealing with this kind of setup. On the other hand, if you've discovered that you're pretty chill with your former partners, then an open relationship might work for you.
3

You can separate sex from love.
Another essential trait of people in open relationships is that they see sex as fun and physical activity. They don't equate sexual activities with love, which makes them good partners for this setup. If they end up engaging in an open relationship, they're the type that wouldn't resent their partner for having consented to sex with someone else. If you're that kind of person, you're most likely to handle open relationships well.
4

You're good at managing your time.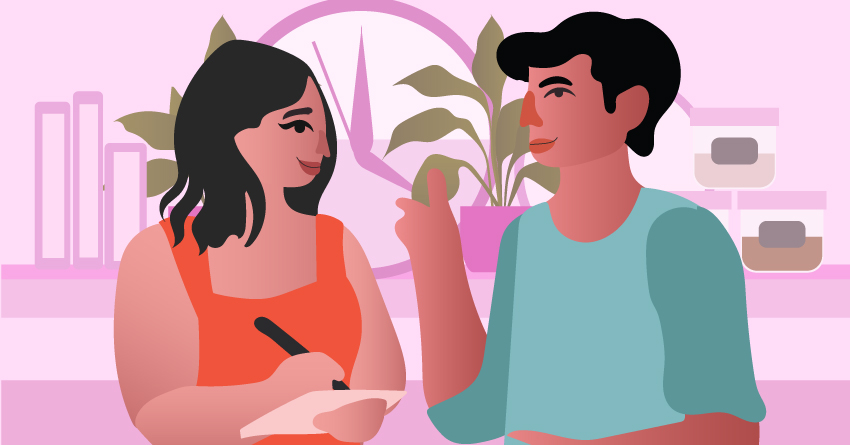 Another important trait to check on before having an open relationship is time management skills. As we've mentioned earlier, open relationships require multiple dates, video calls, and other activities. This is why you need to be organized enough to manage the logistics of these activities. If there's a lot of things on your plate right now and you're having a hard time handling it, we recommend you postpone your open relationship plans.
5

You have great communication skills.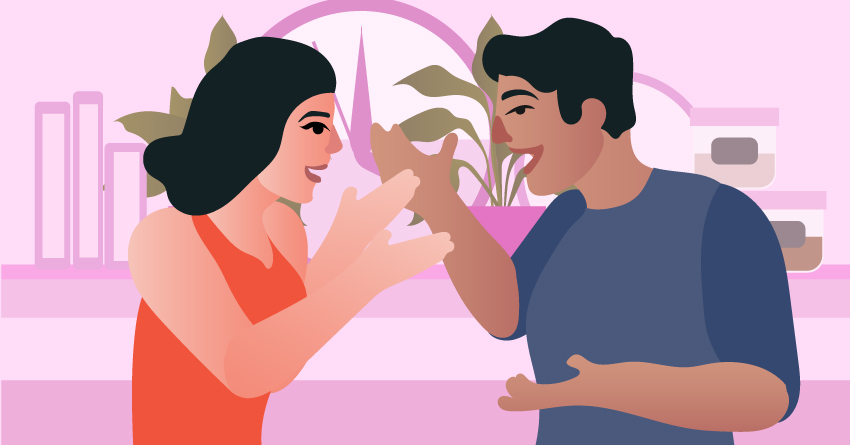 As we've mentioned earlier, communication is the key to a successful open relationship. Things may get awkward, especially in the first stages of the setup, so make sure that you're ready to communicate with your partner every step of the way. You'll also be dealing with different personalities, so make sure that you're communicating in a way that fits their personality.
If you're not ready to be vulnerable with your partner and have multiple discussions, reconsider your plans to have an open relationship or work through those communication skills first.
Frequently Asked Questions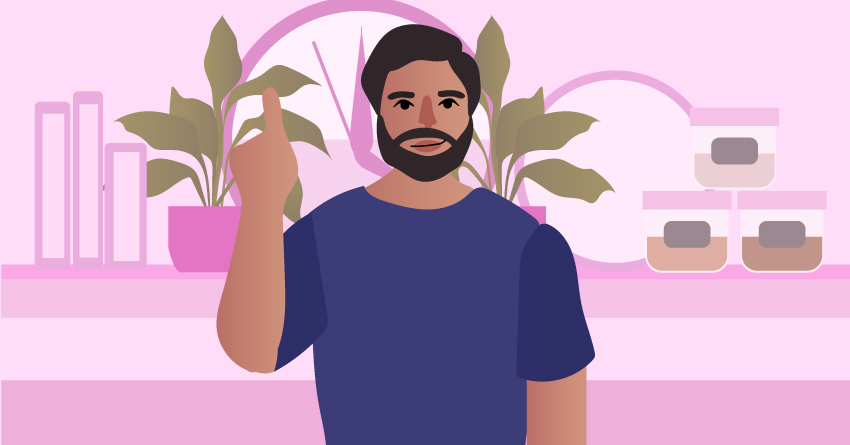 As you've learned what an open relationship is, we hope that this guide has helped you fully understand this type of relationship, from its pros to cons. But if you still have questions lingering in your mind regarding this setup, don't fret, as we've answered some of the frequently asked questions about open relationships.
1

How should I set rules in my open relationship?

Couples engaging in this arrangement have their own set of rules that match each other's preferences and boundaries. To give you an idea of what rules to establish, here are some questions you should ask your partner.
Is it okay to have sex with another partner? How further can we go with our other partners?
What are the things we should disclose to each other in regards to other partners?
Can I add my other partner on our main social media platforms like Facebook or Instagram?
How much time should we both spend on other partners?
When should we do our regular check-ins to discuss our relationship?
2

Do open relationships actually work?

Yes! With enough communication, honestly, and trust, you can be successful in keeping this open setup. Few studies have shown open relationships in a positive light. One study reported that consensual nonmonogamous were in fairly long-term relationships and are more heteroflexible (open to sex with same-sex partners) compared to monogamous couples.

However, there are still cases wherein partners were exploited while engaging in open relationships, specifically one-sided open relationships; the other person is monogamous, while the other person engages in casual or romantic relationships with other people.
3

Are polyamory and open relationships the same thing?

Nope, polyamory is a form of a nonmonogamous relationship wherein the couple is in a relationship with another person and is mutually attracted to that person. On the other hand, open relationships are when a couple dates other people; they're not attracted to their partner's lovers. They basically have their own thing going.
4

Does cheating exist in an open relationship?

One of the common misconceptions about open relationships is that you're free from cheating. That's not the case, as any relationship formed by the other person without informing their partner is still cheating. There's no prior discussion beforehand, so they still betrayed their partner by dating someone behind their back.
5

How should I talk to my partner about making our relationship open?

If your partner hasn't heard about open relationships, then you'll need to be careful with how you'll send your message across— you don't want them thinking that you want to cheat or that they're not enough. You'll also need to reassure your partner that you still love them and that this is simply an extra adventure within the relationship. On the other hand, if your partner has heard about this arrangement and seems genuinely interested in trying this out, then the discussion might be easier on your end.
Takeaway
The concept of an open relationship has a bad rep due to the societal beliefs. However, studies and testimonials have shared how being in an open relationship has helped them develop meaningful relationships with other people and strengthen the bond they have with their partner.
This is why for people or couples interested in this setup but hesitant because of its taboo nature, we recommend trying it out and seeing for yourself if this setup is worth having. But before taking the plunge, make sure that you and your partner are ready for this arrangement. If you want to read more guides such as this one, click this page for more relationship guides.