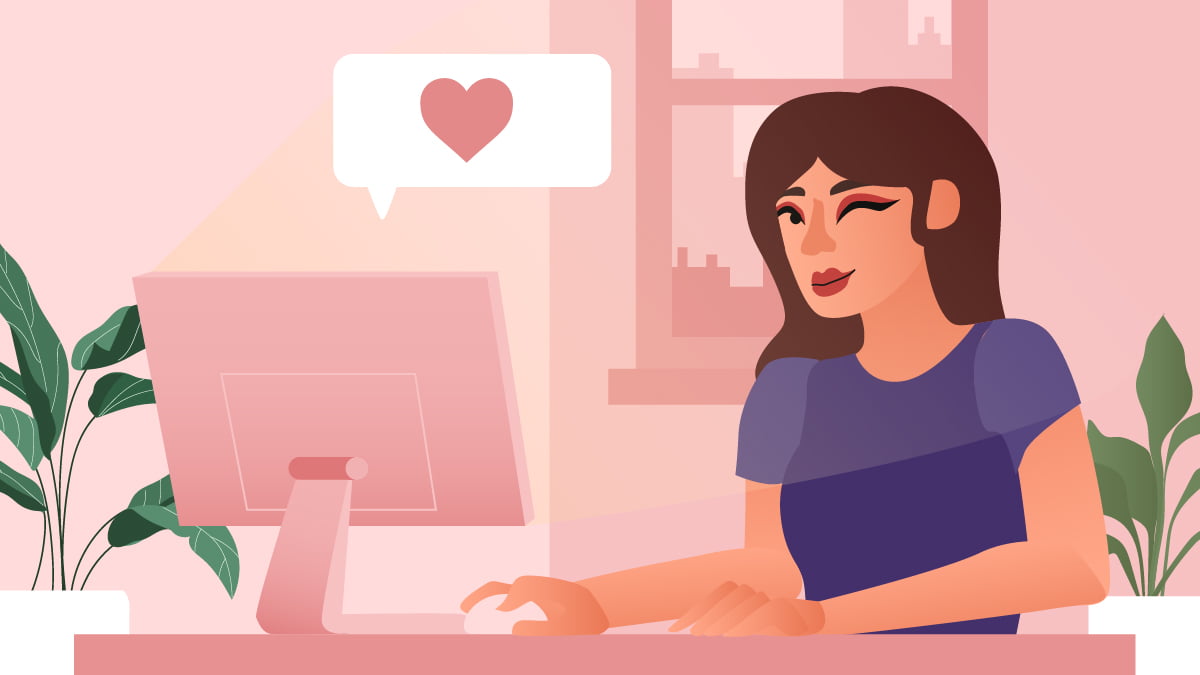 The internet is a beautiful thing. It's allowed us to have so much access to knowledge, people, hobbies, and entertainment. Romantic relationships have also reaped the benefits of everyone being accessible through the internet. It's allowed partners to communicate more easily no matter how far – and still have sexual experiences together even when they're far apart.
The rise of the internet has also introduced endless access to pornographic content. It has introduced individuals to different genres of pornography, and different possibilities for sexual pleasure and experiences.
While pornography used to be something you could only enjoy from a pretty detached perspective, pornographic games have become a popular means to pass the time. And while it used to be that you'd have to go into a niche store to buy pricey R-18 games, nowadays, it's much cheaper and easier to access them online that allows you to play solo or interact with other porn gamers across the globe. This has created a subgenre in porn and gaming that we'll refer to as online sex games.
What are Online Sex Games?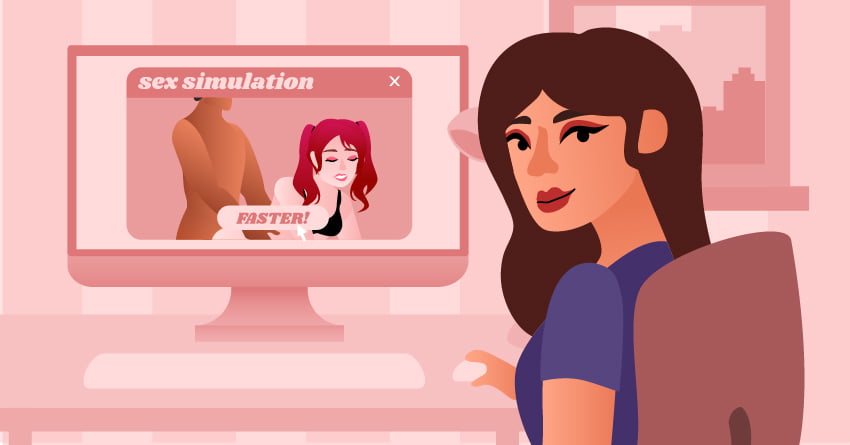 Online sex games are games that feature erotic or explicit sexual content where you play a character that has sexual intercourse with non-player characters (NPCs) – or if you're playing a massively multiplayer online role-playing game (MMORPG), with the other characters. 
Some games can be played on your browser, while there are options that you'll have to download or even some that you can play on your phone or tablet for portability.
There are some online sex games that will have storylines and challenges before you're able to have sex, though games that immediately let you bump and grind with the characters of your choice are also available. Some games will feature new characters that you've never seen before, and others can feature faces that you've grown up seeing in your favorite cartoons and animated movies.
Online sex games are so abundant and varied that it's pretty much guaranteed that you'll find something to your taste and preferences.
Why do people prefer online sex games versus just watching porn?
You may be wondering why some people would venture into the wild world of online sex games when there's a plethora of pornography at the tip of your fingers. Well, here are a couple of things for you to consider that may have you checking ou
1
It's more interactive than just watching porn.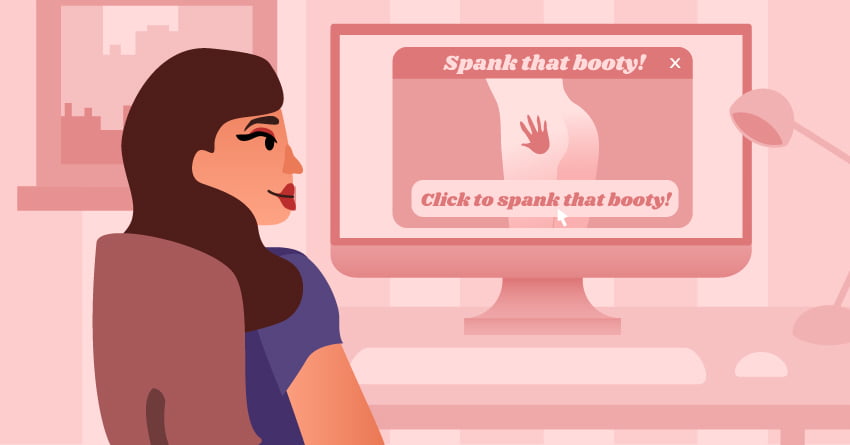 Online sex games allow you to take an active role in the pornography that you're watching. It can be the adventure that you're going to take or the character you sleep with, online sex games allow you the interactivity that regular pornography does not offer. The games allow you to be the ringmaster of your own sexual circus, keeping you engaged and entertained throughout the novel sexual activity.
2
Online sex games allow you to fulfill sexual fantasies.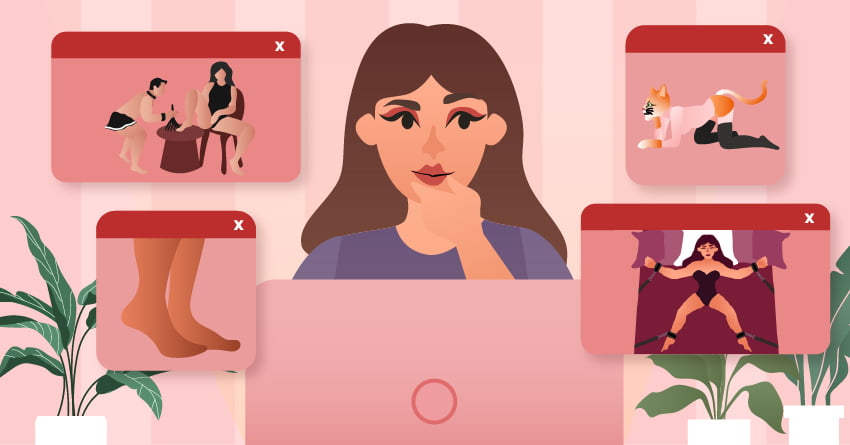 Not all your kinks and sexual desires can be fulfilled in real life. One of the ways to fulfill those impulses is through online sex games. There are such a large array of tastes and preferences that online sex games cater to, it's almost impossible for you to not find one that can sate even your most secret desires.
3
You can meet and form relationships with people who have the same interest.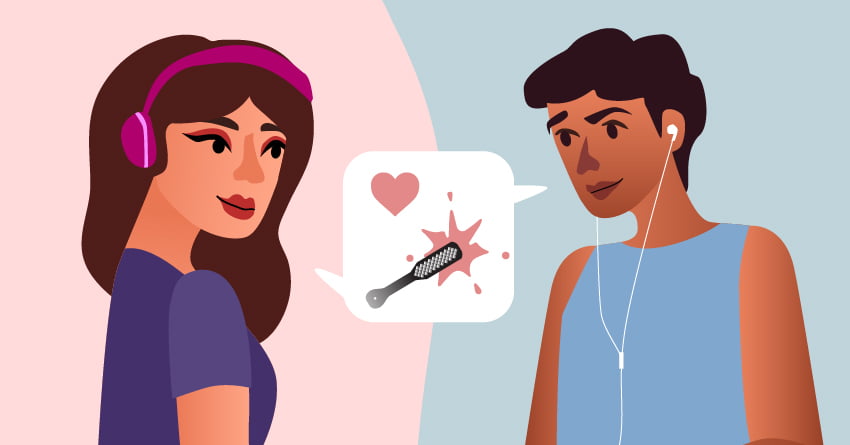 Playing MMORPG sex games can introduce you to people with whom you have common interests! Just like any other online game, you can form actual friendships and possibly even romantic relationships with some of them. Finding each other on gaming platforms automatically gives you some common ground and things to talk about. Sometimes specific kinks can be awkward to bring up in relationships but meeting people in these types of environments makes it a little easier.
4
It's a fun activity for couples!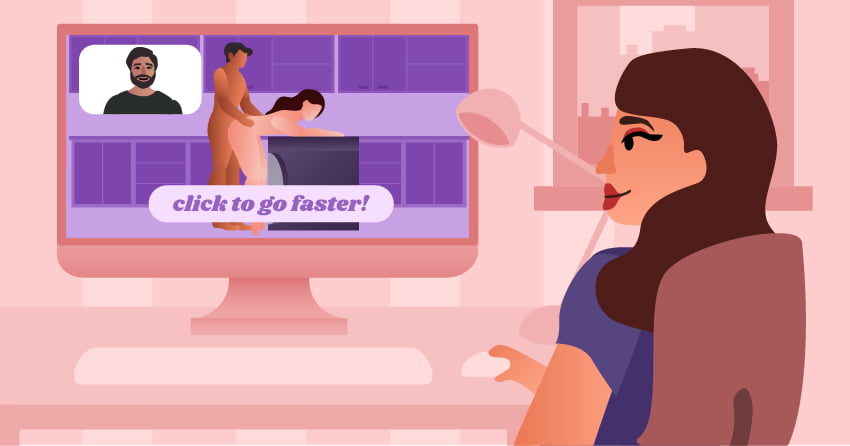 Sometimes you need something to spice up your relationship – something that's a little more exciting than a movie night. Whether you're in the same palace, or in a long-distance relationship, online sex games are a great way to reconnect sexually. You can play with each other or use it as foreplay and show your partner all the things you'll do to them when the time is right.
5
It combines an interest in sex and gaming.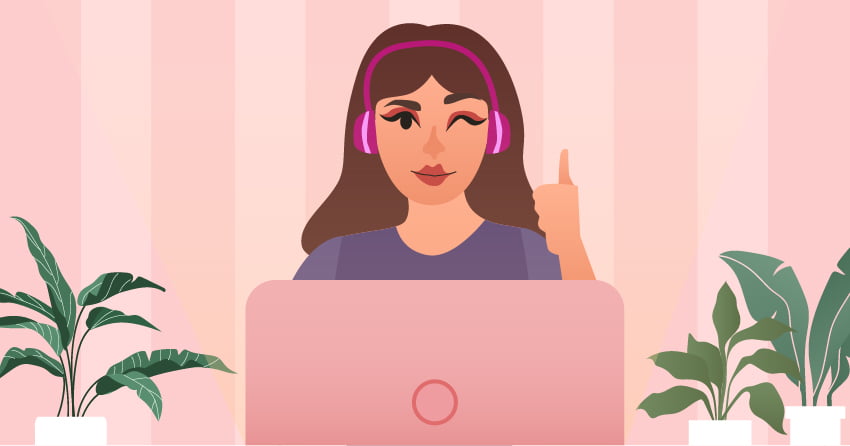 Online sex games can be appealing because it meshes two hobbies into one. Anytime you find an activity that is able to give you the best of both worlds, it's a great discovery – not to mention more efficient. Combining two interests into one activity makes you even more invested and interested in the game.
6
It's a harmless way to explore sexual interests.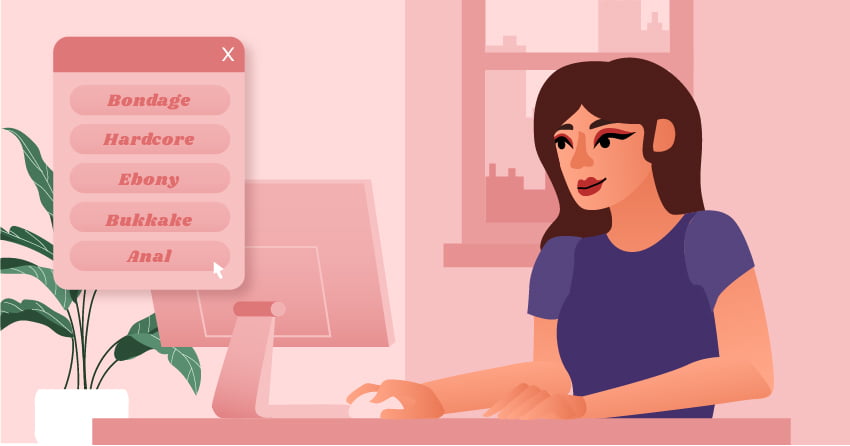 As mentioned earlier, there are all sorts of different sex games and they can all cater to different sexual fetishes. With a bit of search and experimentation, you can discover a world of sexual preferences that you never knew existed. Online sex games can give you new ideas for the bedroom or they can uncover exactly which kinks you cannot get on board with.
7
It's an exciting new way to experience porn.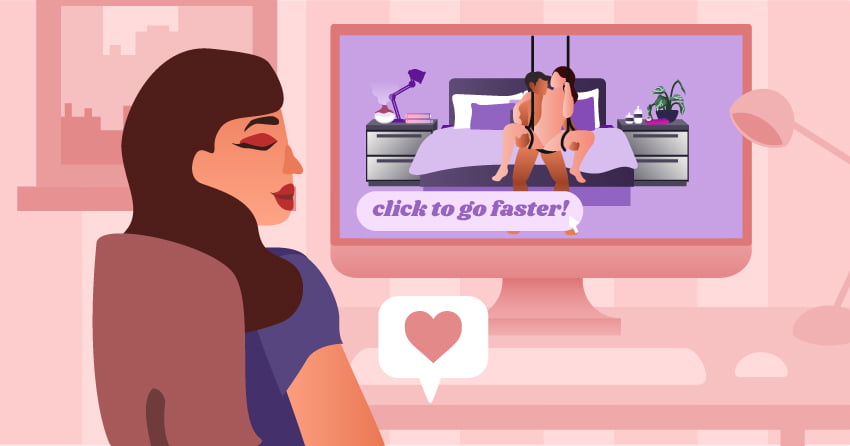 Online sex games are not new by any means, but they haven't really made it to mainstream pornography, so more likely than not, your first foray into this medium will be your first. Instead of just sitting back and watching the action, you get to take an active part in it, which lets you enjoy porn in an entirely different way.
8
Online sex games give you more agency over the pornography you consume.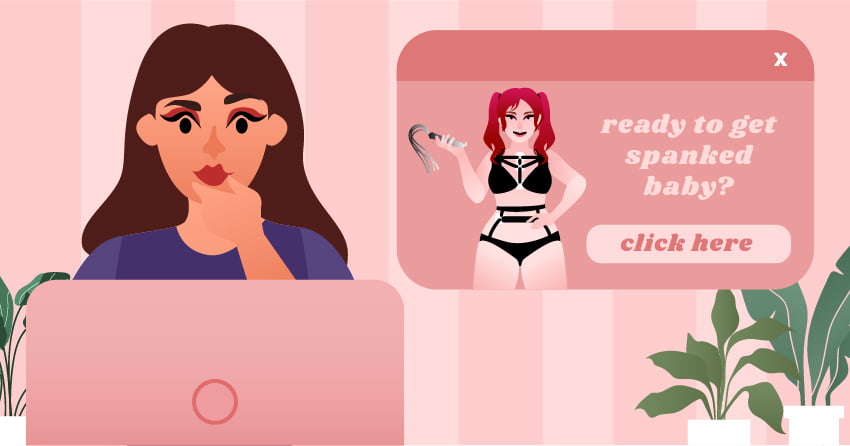 Because a lot of online sex games are effectively a choose your own adventure type of gameplay, you have more control over the type of pornography you consume. When you watch, read, or listen to pornographic content, it's rare that you will find something that perfectly suits your tastes. With online sex games, you can usually control what type of content and storyline you're interested in witnessing.
Online Sex Games to Try
Now that we've got you warmed up to the idea of online sex games, here are a couple of online sex games you may want to check out.
1
Sex Simulate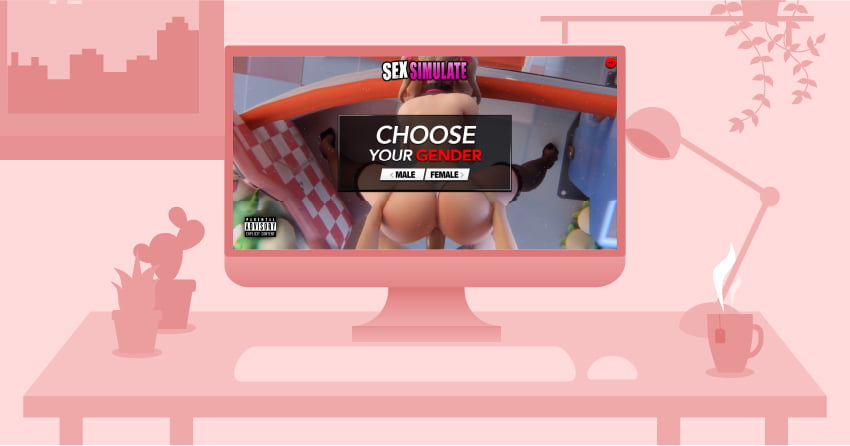 Sex Simulate is a browser game, which means no downloading is necessary! You can choose your gender and that of your partner. You can also choose their age, body type, and other factors. There is a multitude of games you can choose from on the site that include hentai, parodies, and many other simulated gameplays. You can even choose to interact with other Sex Simulate players.
2
Jerk Dolls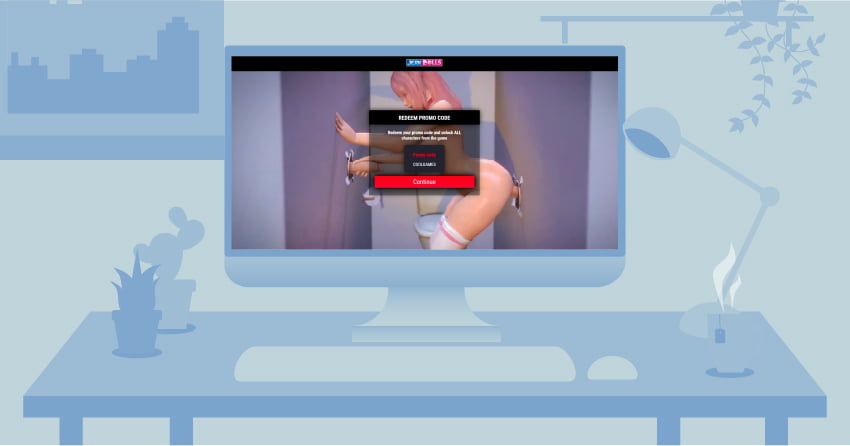 Jerk Dolls was named the hottest porn game in 2021 and has won numerous awards for its video and sound quality. The game itself is totally free to play, but you can make in-game purchases to enhance your gameplay experience, level up your character, and unlock extra features. The game is so new that it's still constantly being updated to make the user experience even better.
3
New Grounds XXX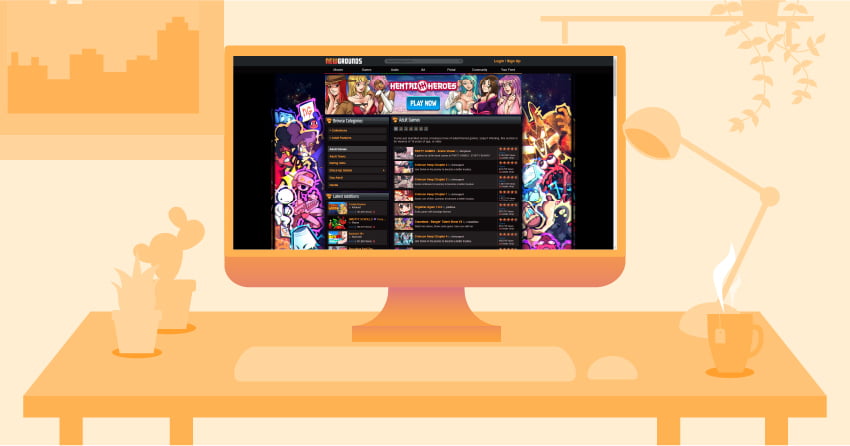 While New Grounds' main site isn't exclusively an adult gaming site, it does contain a large variety of sexy games for you to explore. While it may take a bit of exploration to find their list of adult games, it is worth the effort. There are 7 different adult game categories and each game is labeled with the game image, title, and a rating so you know which ones are worth your time! All you'll need to enjoy these online games is to install and run Flash or the New Grounds Player – it does the exact same thing. There are a couple of options that you can download and play off-site if you so chose.
4
Extreme Stimulator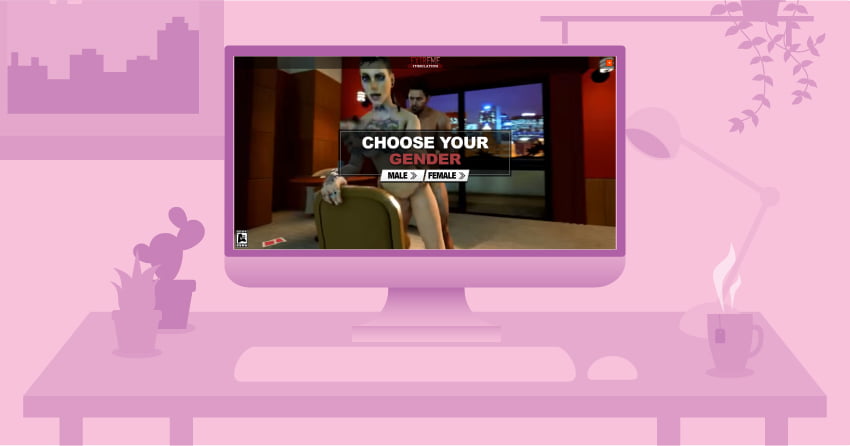 The online sex games on the Extreme Stimulator are especially perfect for gamers who appreciate the moans and groans of their partners. The site also features great graphics for pornographic content and a variety of game options to enjoy. Webcam sex and 3D cartoons are also some services you can avail of on the site. While the site does contain the word 'extreme', they don't all live up to the hype. It does not, however, make any of the games any less enjoyable. 
5
H-Flash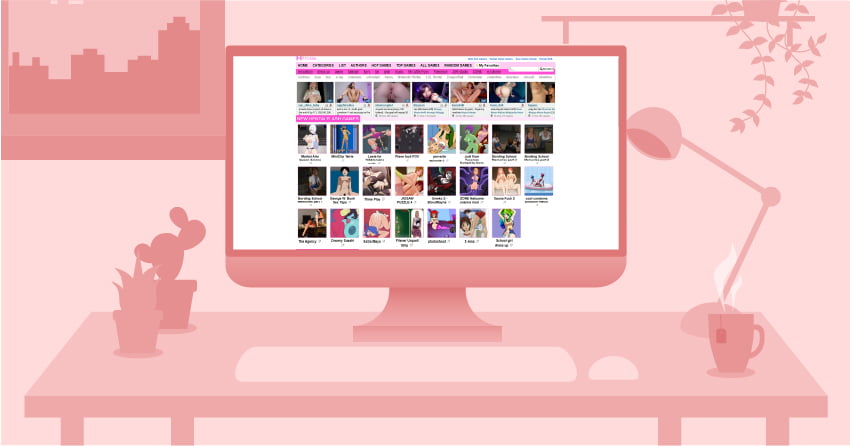 Flash game fans rejoice! H-Flash is the site with an expansive array of online sex games. You can even enjoy interactive simulations, or dress up futanari or lolis! Explore the 'new', 'hot', 'top', or 'random' categories to find which games you'll enjoy the best. The game plots are exciting and varied so you'll keep coming back for more!
6
World of Whorecraft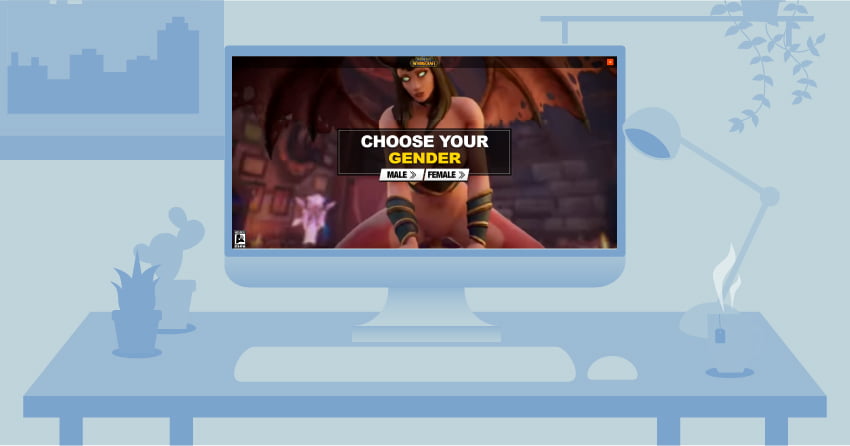 For all the fans of World of Warcraft, the internet brings you World of Whorecraft! A sexual parody of the world-renown MMORPG. Thousands of players are already addicted to this online sex game so what's stopping you? You can choose which land to play in and basically have sex with any character in the game. The catch? While the game is totally free, there are some premium features that you will need to play to play. But pleasure is worth the investment.
7
Fortnite Parody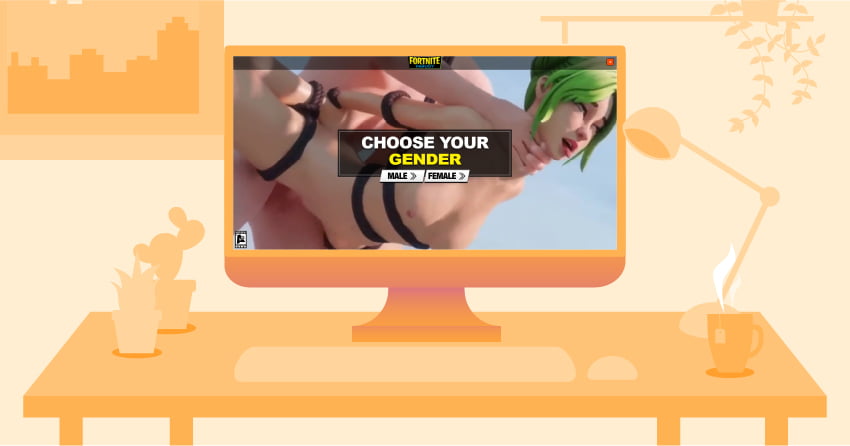 There are more than 10 different game scenarios in the Fortnite Parody for you to enjoy. Challenge your Fortnite skills with distracting sexual acts to be done all around you in this game. Graphic quality is top-notch and leaves you awed and amazed after you exhaust yourself from winning.
8
Nutaku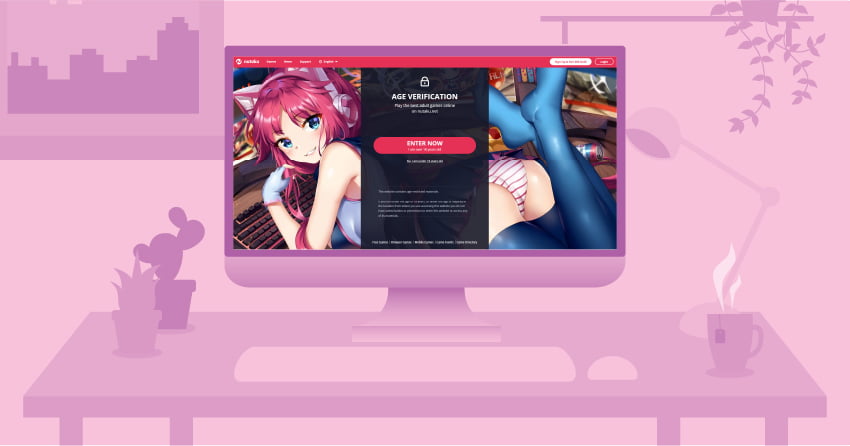 NutakuNutakuNutakuNutakuNutaku contains over 300 X-rated online sex games that you can enjoy on your computer, tablet, or even your cellphone! Registration to the site is simple and free so you can keep track of your ranking in games. You even get bonuses for playing games on the site. There are a couple of features you'll need to play to enjoy and unlock, but there is enough free content to keep you fapping for a while.
9
Sex World 3D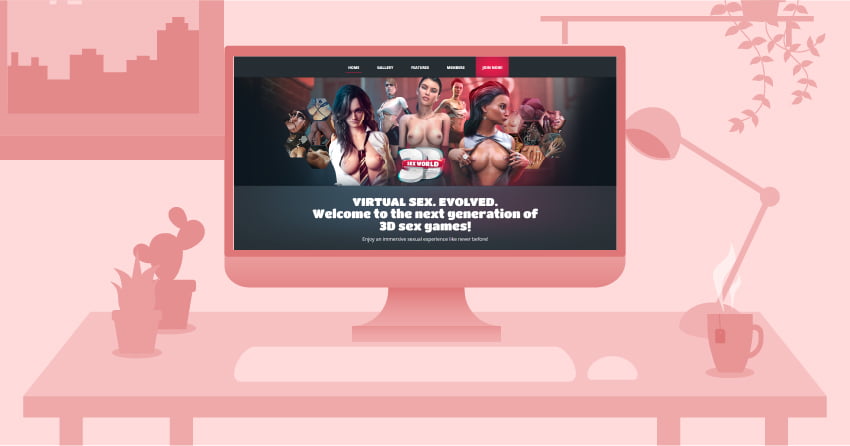 You can create any kind of character you want in Sex World 3D. The near-realistic anime designs can be viewed from any angle and the game is extremely user-friendly. If you have a VR headset, there are options that can maximize its use, too! 
10
Grand Bang Auto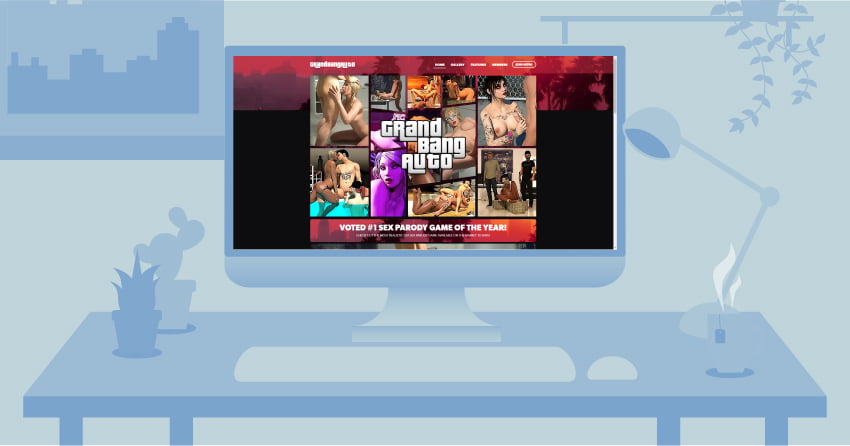 Grand Theft Auto is already a sexy game on its own, what with the cars, girls, and violence. Shift the sex appeal into third gear in Grand Bang Auto – a sex game that's based on the classic action-adventure game. Have carnal relations with everyone you come across in-game
11
Cyberslut 2069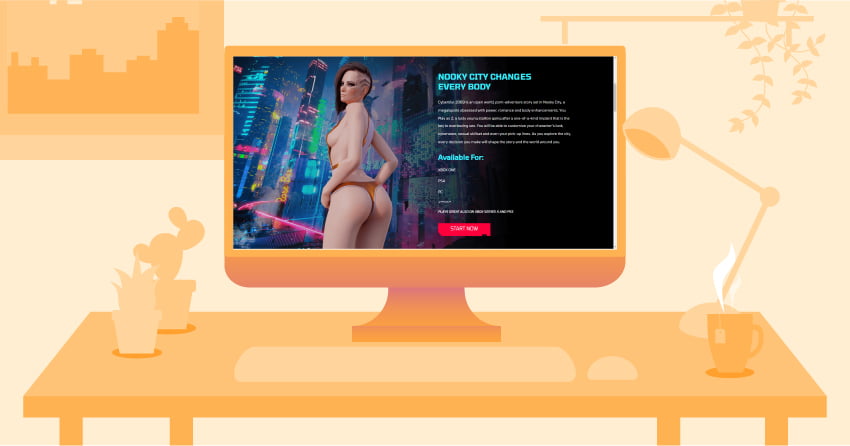 Cyberpunk 2077 came out recently and if you played it, there is already quite a bit of nudity involved. But if that wasn't enough for you, the online sex game, Cyberslut 2069 will sate that thirst. It's definitely a must-try for gans of the Cyberpunk series. You can customize your character in any way you want – including her sex skills! Explore the map to find intense and wild sex encounters with both friends and enemies. It's the first open-world RPG porn game. The physics and movement engines in the game offer such a realistic experience both in terms of audio and visuals that you'll be in awe of how far we've come. 
12
Wicked Whims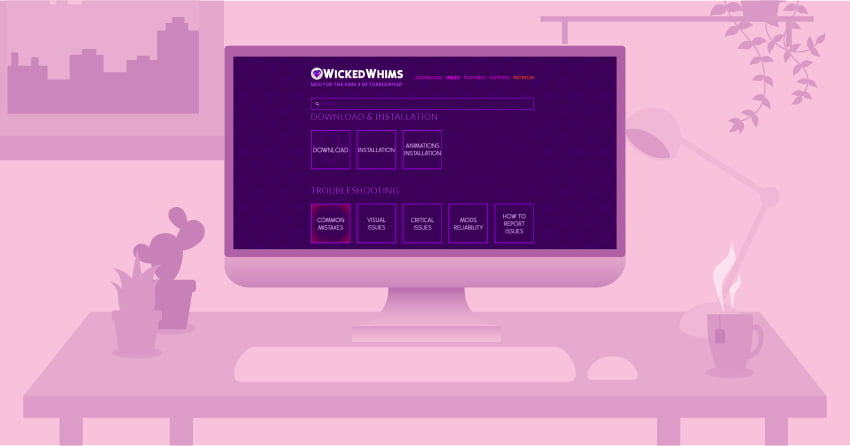 If you're unfamiliar, the Sims is a franchise that has easily lent itself to game mods that can improve gameplay – like better character settings, more personality options, better game items, etc. But one specific mod that should be highlighted if you're looking to turn the Sims into a sex game is Wicked Whims. It allows you to control sexual activity in the game without censorship. You can have sex anytime, anywhere, and even choose which positions you want them to woohoo in. Wicked Whims also allows you to have more than one sexual partner. This free game mod is worth installing for sure!
Toys You Can Use to Enhance the Experience
In case you were looking to intensify your online gaming experience, here are a few masturbators, wearable vibrators, and even a couple of toys that you can connect to specific sex toy games.