Liked traveling with your sex toys but afraid with airport officials seeing it? Don't fret—bringing your adult toys while traveling abroad is normal.
According to this study from Expedia, it was revealed that traveling could provide a boost in your sex drive. So, if you're going with your special someone, you might definitely be in for some sexy time. And even if you're traveling alone, there's nothing that spells self-care better than some sex toys to give you the pleasure you deserve.
Besides, you never know when the "call of pleasure" will come to you. Might as well bring those lovely toys, right?
But we know that it's not that easy. Figuring out how to pack and travel with your toys can be difficult. Don't worry, we got your back, fam! Here's a guide on how you can safely travel with your sex toys and enjoy your trip even more!
1

Stick to small toys or not-so-obvious ones.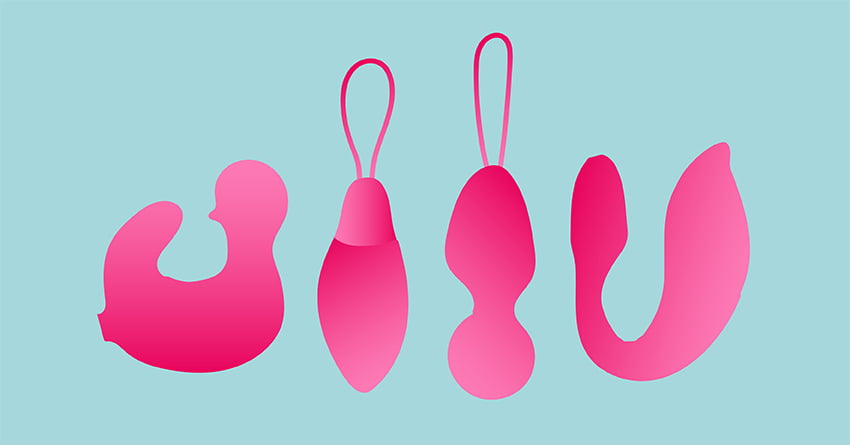 Imagine the horror if an airport officer suddenly pulls out an 8-inch realistic dildo from your suitcase. Though it's allowed, according to TSA What Can I Bring Guide, it's just plain awkward to be in that situation.
If you can't handle being in that scenario, bring toys that are just small and discreet. As they say when you're traveling, "pack light". The same goes for sex toys. Stick with a small but powerful toy. Toys that are handy in a sense that they can literally fit in the palm of your hand (or less) but can send you to orgasm land in minutes. The smaller the better. You can also bring sex toys that are not shaped like genitals. Bring something that will get you under the radar. For example, a ducky vibrator or kegel balls.
2

Get toys that are USB-rechargeable.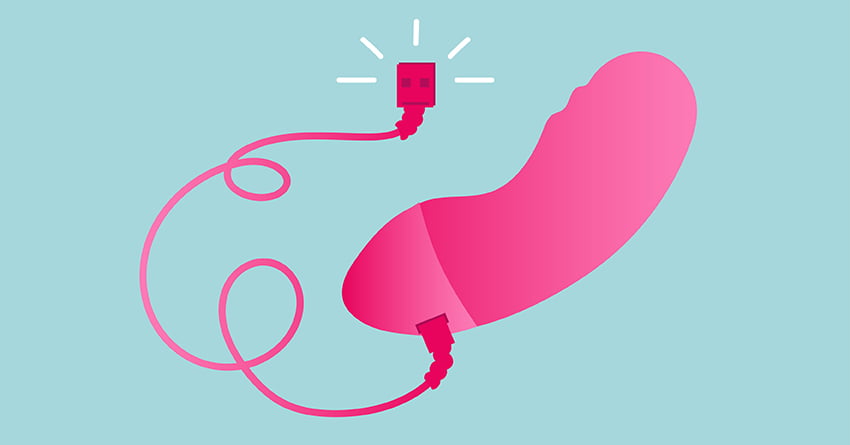 For those who are traveling abroad, remember most countries provide different plugs and voltages. To use plug-in sex toys, you need to use a plug adapter and converter for the charger—or you can just scrap this and find toys that USB-rechargeable. By having this kind of sex toy, charging will be hassle-free since you can just plug it into your laptop.
3

Try app-connected sex toys!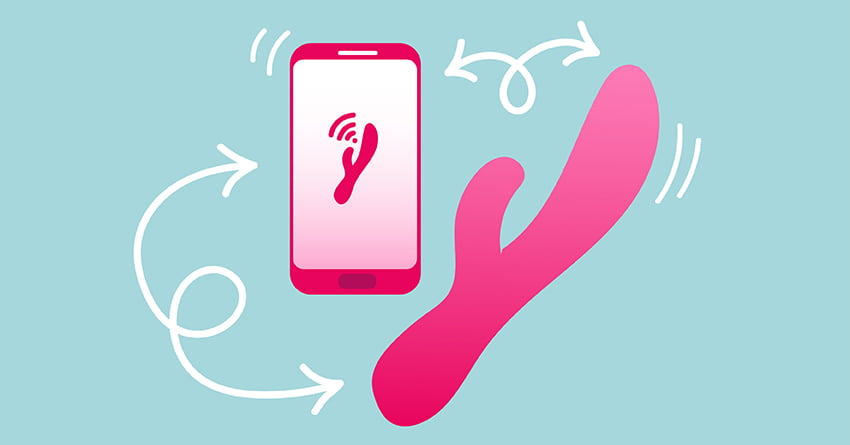 Is your partner not coming along to the trip? Don't worry as you still can have your naughty sexcapades even without being together. Engage in steamy phone sex or cybersex with the help of app-connected sex toys. Vibrators like Esthesia have a built-in app on which your partner can send custom vibrations from anywhere in the world.
4

Remove or drain the batteries before packing it in.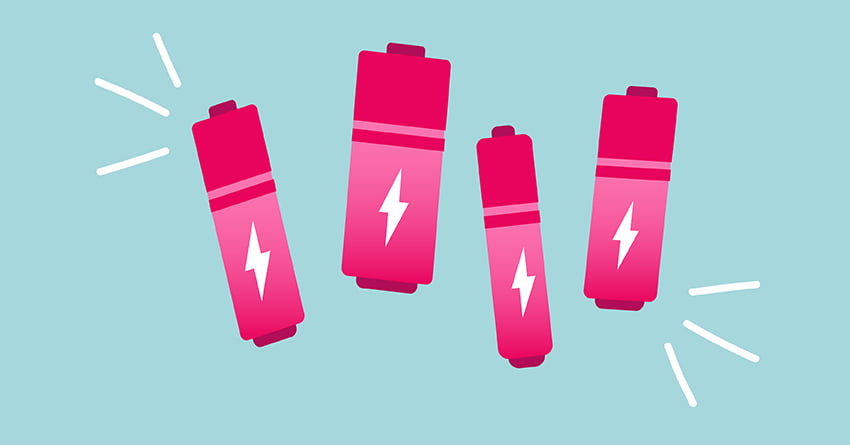 You don't want some suspicious vibrations in your luggage that airport officers will check. When traveling with a sex toy, you'd want to stay under the radar. Any unwanted attention is a problem.
To prevent unwanted buzzing of your sex toys, make sure that you take out any batteries before you fly. Pack them separately from your toy but don't forget to bring them. Otherwise, you'll be having a lifeless toy on your vacation. If you have a rechargeable toy, you may want to drain out the toy before bringing it with you. Use it every night before the trip. That sounds like an amazing adventure in itself!
5

Put it in a clear plastic bag.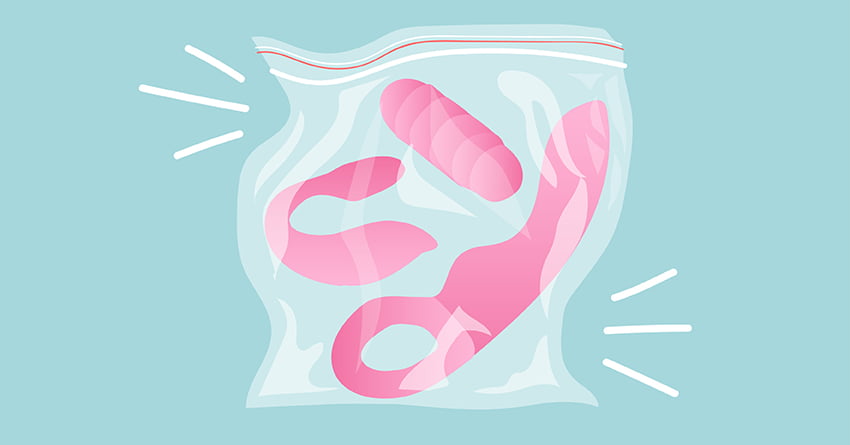 In case the airport screeners check your bag, put your toys in a transparent plastic bag or container. This way, your toys can easily be seen and there would be no need for unnecessary touching of the items. You don't where those hands have been so for your protection, make it easily visible to them. It's just more hygienic that way.
6

Never forget the lube and sex toy cleaner.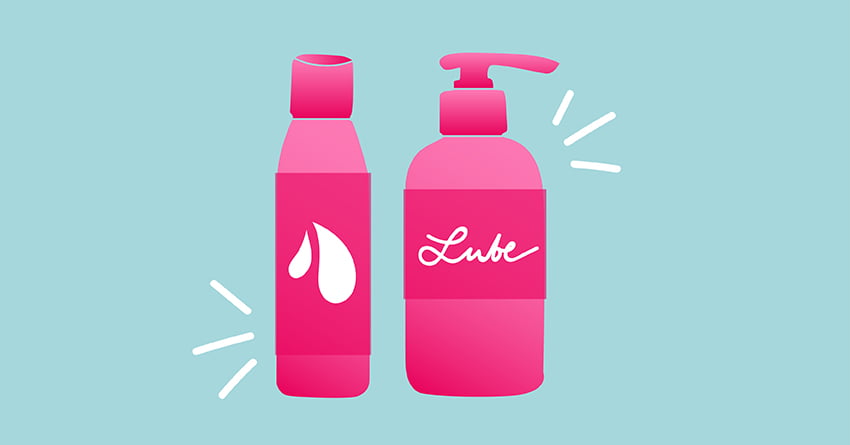 If you're bringing vibrators, dildo, butt plugs, or type of sex toys that requires insertion, having a lube will sure be handy. Just make sure that the lube you're using is compatible with the sex toy. Some types can deteriorate your toy, just like how silicone-based lube damages silicone toys.
As for the sex toy cleaner, just find something that perfectly suits the sex toy you're bringing. You can also skip this one if you don't feel like bringing it. However, you need to use condoms all the time when using your penetrative toys.
Now, before packing these essentials on your luggage, it's best to check with the airline's rules first. As long as it follows the airline's restrictions, there shouldn't be an issue.
Just to be safe, follow the 3 ounces' rule. Make sure that it's 100 milliliters/3.4 ounces or less. Anything over that may be too risky. It may be confiscated or straight to the trash bin to be disposed of.
7

Don't forget the condoms.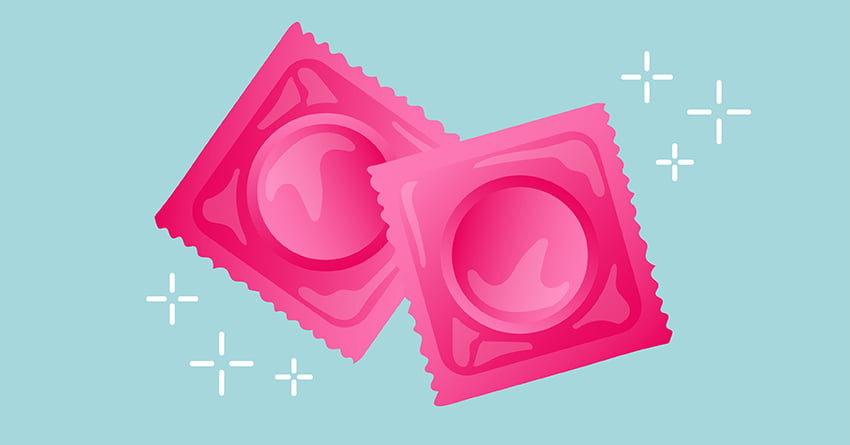 Whether you're with boo or not, make sure to pack plenty of your favorite condoms. Imagine getting all heated up, just to get your night ruined by not having enough condoms. Though obviously, you can still get some on a convenience store, your preferred brands may not be available, which can be such a pain in the butt (and not in a good way!) Also, you can use condoms on your sex toys for easier cleanup.
8

Play it cool and own it!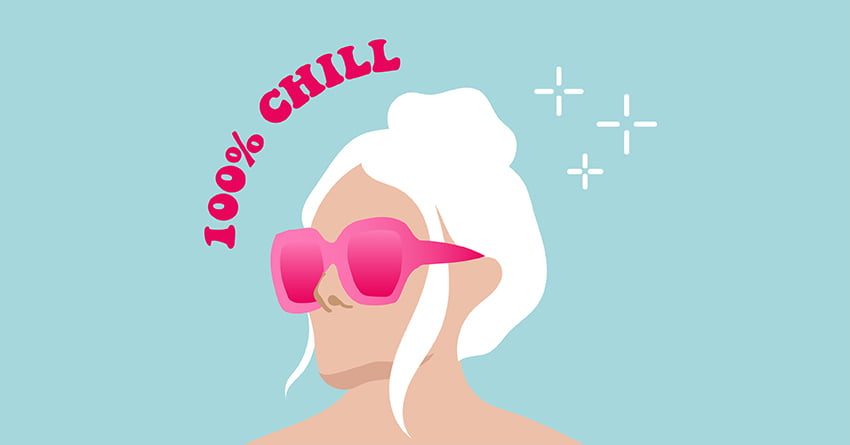 If this is your first time traveling with a sex toy in your bag, you shouldn't act all fidgety. Airport staff is trained to spot anybody acting suspiciously. You didn't do anything bad so relax. You just have a vibrator in your bag, not a dead body! Stay cool and keep your calm. You're not the first person to ever travel with a sex toy so don't act like you have a bomb in your bag.
In case the worst-case scenario really does happen and an airport screener searches your bag, just tell the truth. You have a vibrator in your bag. So fucking what? It's not a crime to want an orgasm, is it? Traveling with a sex toy just means you're comfortable with your own sexuality and self-expression. There's nothing wrong with that. Be confident and own it. Save yourself from more questions or snooping around by just being collected and comfortable with your answers.
9

Pack your toys in the check-in luggage.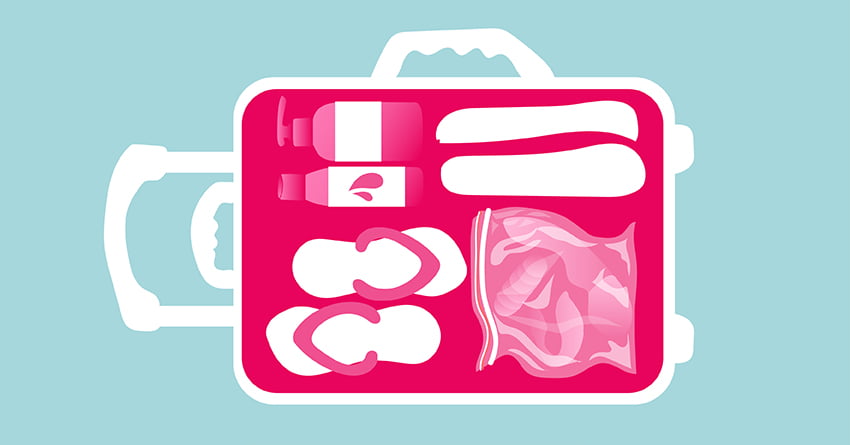 If you have check-in luggage, this is always the way to go. Check-in luggage is your best bet for packing your sex toys. This means that even if your bag does get checked, you won't have to deal with it in public. If you don't have check-in luggage or you have a really expensive toy that you don't wanna risk getting into the wrong hands, it's totally fine to put them in your carry-on. Just be ready to answer some questions if security gives you any.
But if provided with a choice, keep it in your check-in luggage for less stress when traveling. Be careful with the cords though as they can be the fragile part of the toy. Remember to keep your toys in clear plastic and on top of your clothes so that screeners won't have to rearrange your whole suitcase just to see what's inside.
10

Research if sex toys are banned in your destination.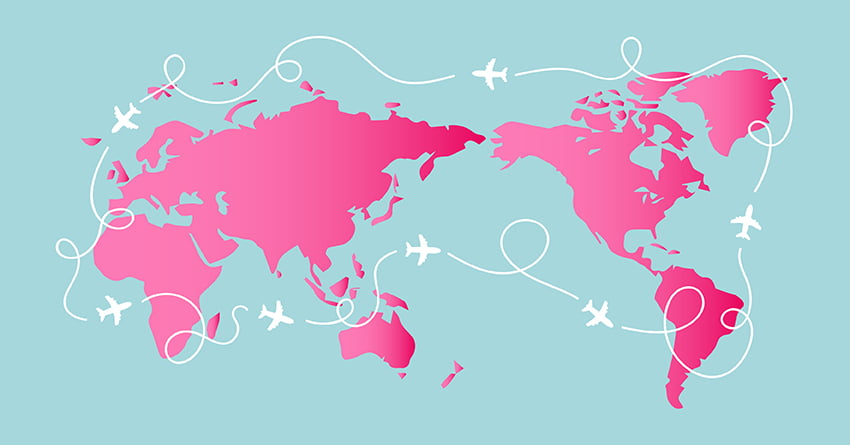 Sexual customs vary around the world. You may be liberated with your beliefs but other countries will not agree with your stand. Save yourself from having to pay fines or getting your toys confiscated by researching your destination. Some countries, like Thailand, Malaysia, and Islamic countries, prohibits the entry of sex toys in their country. Do your research ahead of time to avoid the risk of your sex toy being confiscated or worse, you get arrested.
Takeaway
Despite how society views them, sex toys are perfectly okay to have. You can put in every measure to make sure you stay under the radar and people don't find out about your toys but the reality is, they might not work. No matter how hard you try or prepare, they may still find out about the sex toys in your luggage.
The best way to avoid embarrassment is to not let it embarrass you!
Sex is a part of life. Wanting to have an orgasm while on a trip isn't a crime. If indeed the worst happens to you and your luggage is detained or your bag is searched, keep your cool and remain collected. Don't panic. If you encounter unprofessional conduct, contact your local embassy and make a formal complaint. Remember: You have rights. You shouldn't be harassed just because you want to enjoy yourselves with a sex toy.