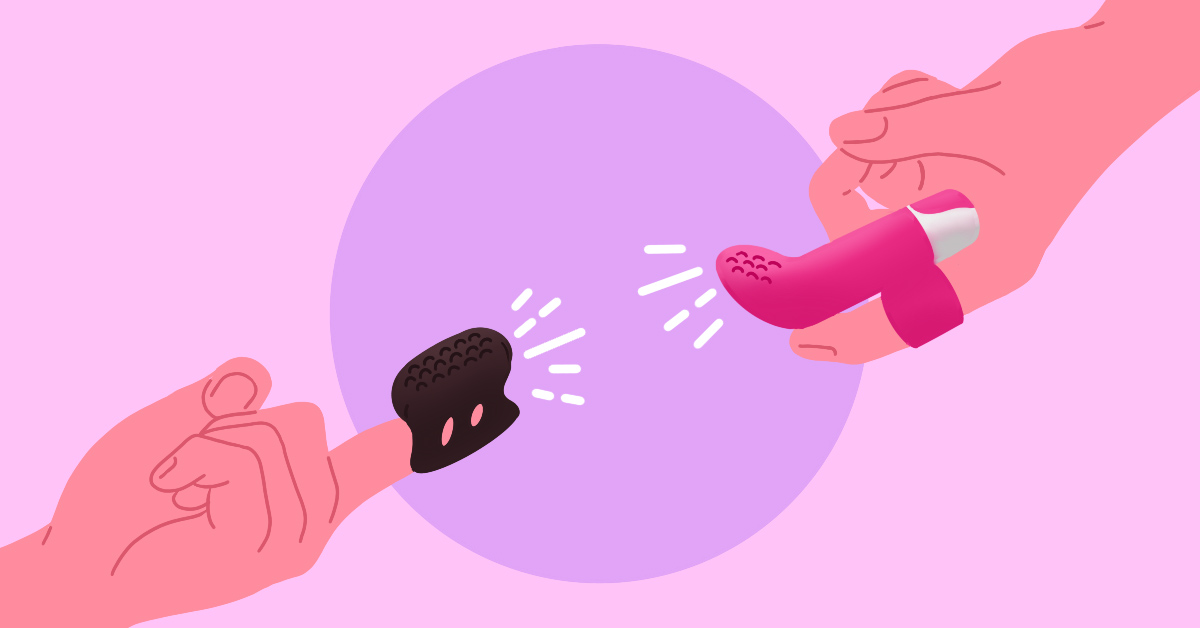 Interested in using a finger vibrator? We got you covered, sisz. For today's guide, we will be discussing the small-but-incredible finger vibrators, and how to use them for your pleasure.
When picking a vibrator, most beginners would go for something low-key. If you're one of those newbies, we get if you're not ready for the penis-shaped ones. It's okay to start small– it's your body so it's up to you what kind of sex toys you would use.
And as they say, good things come in small packages. This obviously applies to finger vibrators. Not only are they small, making them discreet sex toys you can carry around in your purse, they are also very versatile.
So, if you're interested in trying a finger vibe, go for it, sis! Just make sure to know more about it though, so you'll be sure if this adult toy is a perfect match for your needs.
What is a Finger Vibrator?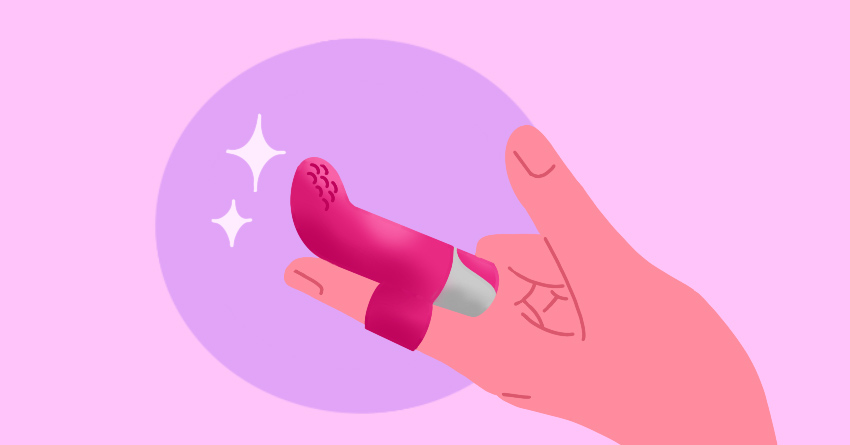 Are you looking for a vibrator that is small, discreet, but still packs a punch? If you're answering yes to the question above, a finger vibrator is a perfect match for you.
As the name implies, a finger vibrator is a small vibe that fits around your fingertips. You can usually wear it like a thimble or like a regular ring. It comes in various shapes and textures, ensuring to spice up your masturbation sesh without a hitch.
Why You Should Use a Finger Vibrator
Some of you are probably hesitant to get this vibrating sex toy since it's small—but don't underestimate the power it holds! Finger vibrators are a must in your sex toy stash, and here are the reasons why.
1

It lets you masturbate more easily.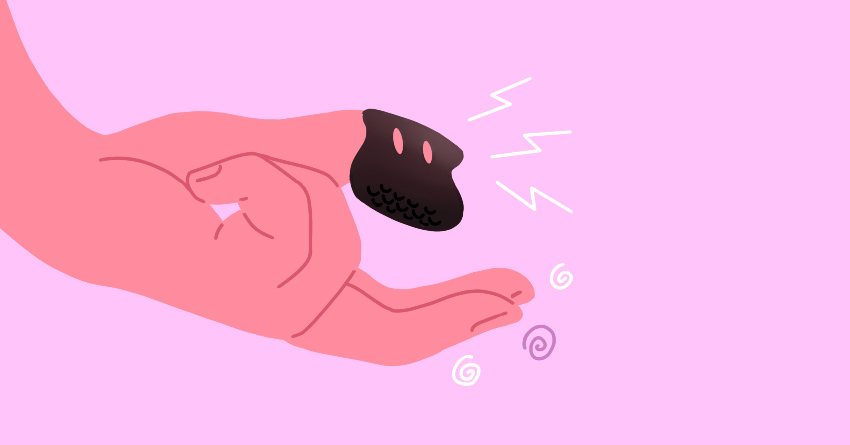 Let's be real here, fingering can be tiring at times. Just holding a chunky vibrator or doing manual rubs can feel bothersome, especially if you've just spent a long day on the job. With that, a finger vibe can work wonders on those lazy days. Since you just need to slip it in your finger, you can basically just lay your finger on your clit and enjoy the buzzing sensations.
Using this sex toy also makes fingering a lot easier since you can multitask—you can place the finger vibe on your thumb while finger-fucking your vagina.
2

Works well on solo or coupled play.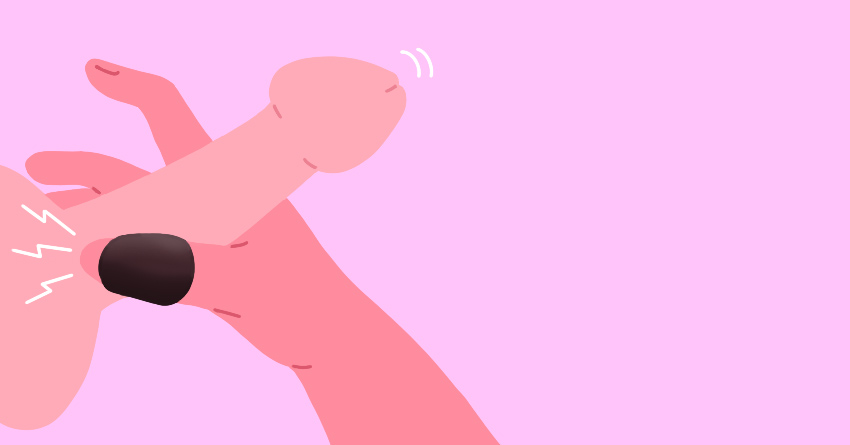 Another benefit of using a finger vibrator is that it works great on solo and coupled sex. Just by wearing this sultry ring, you can amp up your handjob, blowjob, cunnilingus, or anilingus game.
If your partner is a man, you can use this adult toy to stroke the underside of his penis or tickle his balls. If you're dating a woman, you can place this buzzing device on her clitoris while you're licking her other spots. Aside from the endless possibilities, its portability makes it convenient during coupled sex.
3

Portable and discreet!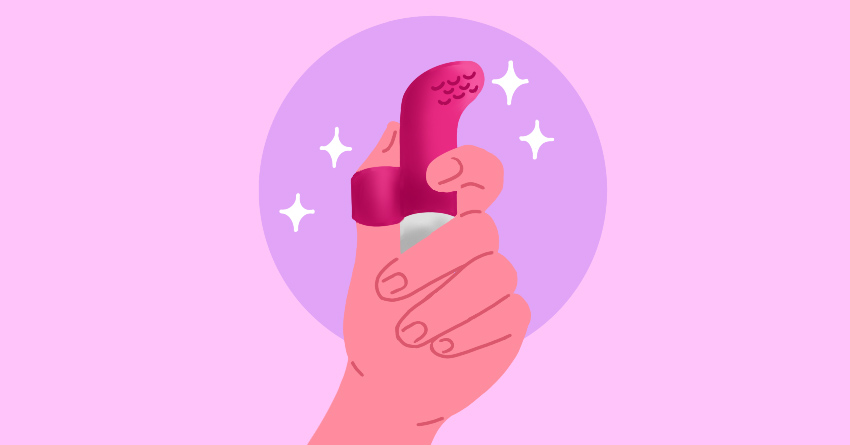 Thanks to its compact size, you basically bring it anywhere—it can even fit your makeup kit! Finger vibrators also come with charming designs that one would even think that it's an accessory and not a sex toy. If you like to keep it low-key, you'll surely love a finger vibe.
4

Its quiet design lets you play in peace.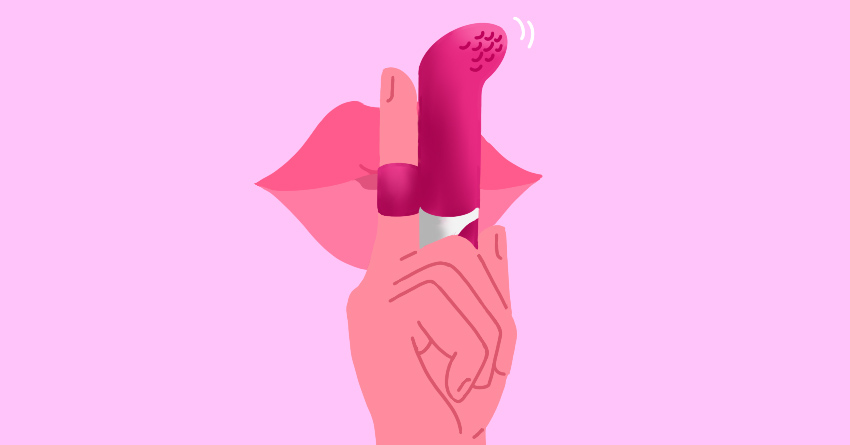 With its small size and specialized motor, you can expect whisper-like vibrations with a fingertip vibrator. With this love toy, you can masturbate without worrying if your housemates can hear the buzzing sound. This can also benefit you during coupled sex as buzzing noises can be a distraction during the deed.
How to Use a Finger Vibrator?
Now that you've learned about the benefits of using a finger vibrator, we can sense your excitement on trying this toy. Well, if that vibrating finger vibe has been holding on your online cart, it's time to click checkout, sis! Don't stop yourself from experiencing pleasure.
Meanwhile, for those who already have this toy but unsure of how to start, we got you covered. Just follow our suggested steps below and you're good to go!
1

Clean and charge it up first.
Once you've put it out of the packaging, clean it first. As for the cleaning instructions, it depends per model. Some variants only require wiping it with a damp towel while there are variants that you can fully submerge in water. Once you're done cleaning it, you then must charge the toy. Some finger vibes are USB-rechargeable while other variants require button batteries.
2

Warm-up your mind and body.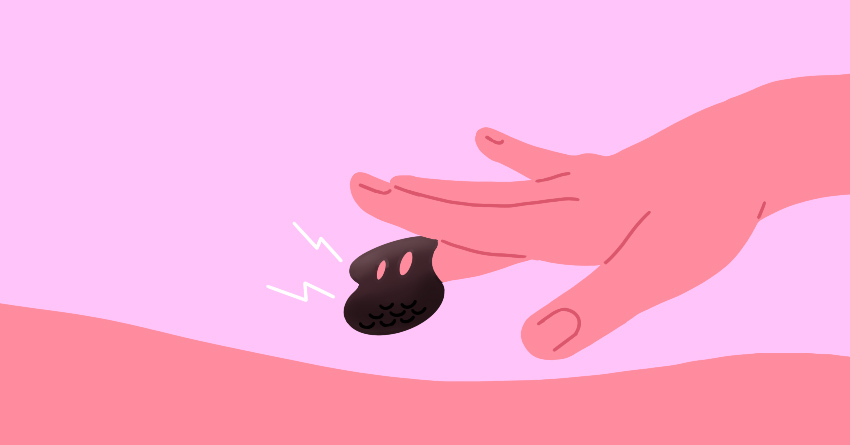 Once you've cleaned and charged up the toy, it's time to start playing. First, make yourself aroused. It's up to you on how to do it– you can watch porn, use your imagination, or indulge in a steamy phone sex sesh. Once you're all heated up, turn on the finger vibrator and run it through your erogenous zones. Don't put it in your vulva yet—just let yourself get teased with its buzzing sensations.
3

Finger yourself to orgasm!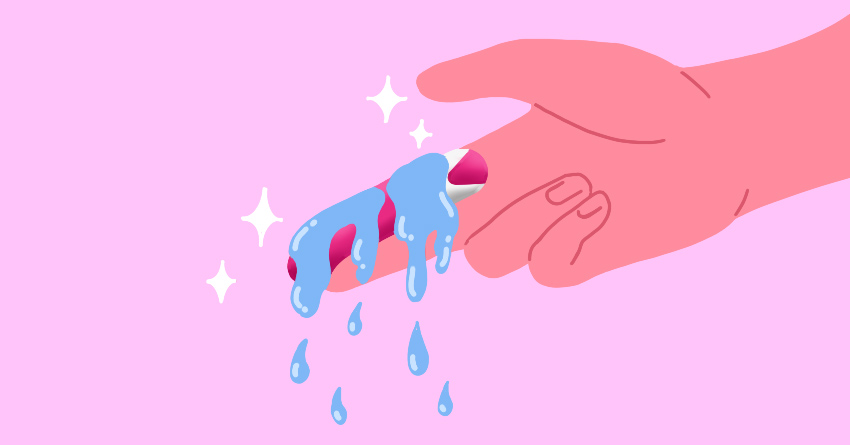 Once you're all turned up, start playing this toy in your vulva. We suggest putting the finger vibrator on your thumb or index finger, then place the vibe on your clitoris while your middle finger is busy fingering your hole. You can also slip the vibrating ring on your middle finger or index finger and rub your clitoris with this vibe. For a more pleasurable experience, use water-based lube or incorporate other sex toys during the deed.
4

Clean the toy after use.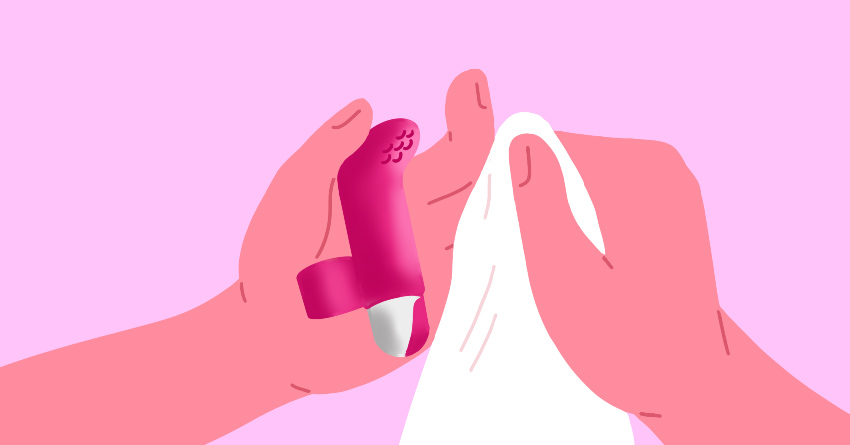 Reached the peak? Great for you, sis! Once you're done masturbating, make sure to clean it as soon as possible. Again, the cleaning depends on your finger vibrator. Just check the instructions on the manual, sweetie. As for the storage, put your fingertip vibe in a pouch before putting it in your closet or makeup purse.
Frequently Asked Questions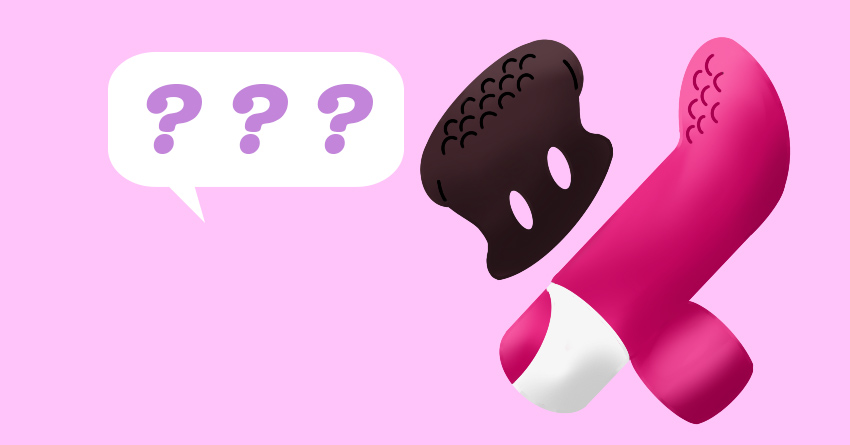 Now that you've learned how to use this toy, you're most likely ready to dive in the actual fun. However, if there are questions that are still lingering in your mind, we gotchu, sweetie. We've answered some of the frequently asked questions about finger vibrators. Read on!
1

Can I use a finger vibrator in the shower?

Check the packaging and see if it's waterproof. If your finger vibrator is waterproof, it's okay to use it during your shower. On the other hand, if the packaging says that it's only submersible or splash-proof, it's best to not use it in the shower.
2

What are things I should consider when buying a finger vibe?

When purchasing this vibrating toy, you need to check if the material is body-safe. Pick the variants that are made with medical-grade materials and non-porous materials such as silicone. If you will buy a fingertip vibrator that is made with a porous material, you're putting yourself at risk. Toys made with porous materials can serve as a hive for bacteria, as you cannot fully sanitize it.
3

Can I play this adult toy in my bum?

You can only play it on the external part of your bum. For the love of your booty, don't ever try inserting a finger vibrator in your anus. Unlike butt plugs, fingertip vibrators don't have a flared base—it can get stuck there. So to prevent awkward trips in the ER, just don't insert it, dear.
4

Can I squirt with this sex toy?

This depends on the stimulation that you're doing in your vulva and vagina. If you want to squirt while using a finger vibe, we suggest stimulating your G-Spot (just 2-3 inches deep your upper vaginal wall) with your fingers, while the vibrator is stimulating your clit.
5

Is it okay to fully insert a finger vibrator in my vagina?

We get that it can be tempting to penetrate your vagina with a finger vibe, but most finger vibrators only work for external/clitoral stimulation. Now, if you like the feeling of getting penetrated, you can get some finger vibrator variants that can be inserted or just get a bullet/mini vibrator, sis.

 
Takeaway
Finger vibrators are a great addition to anyone's sex toy stash. If you want a fuss-free solo or coupled sex sesh, you can surely rely on this popping toy. They provide convenience and precise stimulation that not even chunky vibes can ever offer.
It also works for every type of play, making it one of the most versatile toys in the market. So, what are you waiting for? Let go of all hesitations and experience finger-licking-good orgasms!