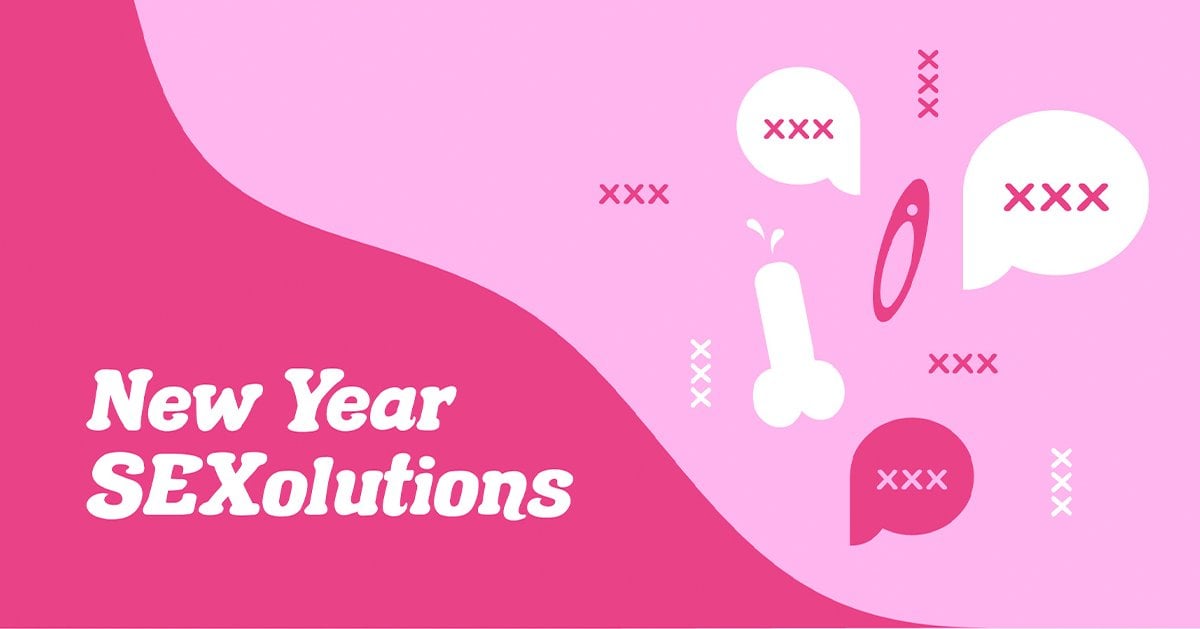 Let's be real here… With all the challenges that the year 2020 has brought upon us, we deserve to have a better sex in 2021. That's why we're here to share you some of the must-try new year's resolutions to spice up your sex life. Here's a list of 10 amazing sexolutions to consider and start your year with a lot of bang!
1

Always stay protected.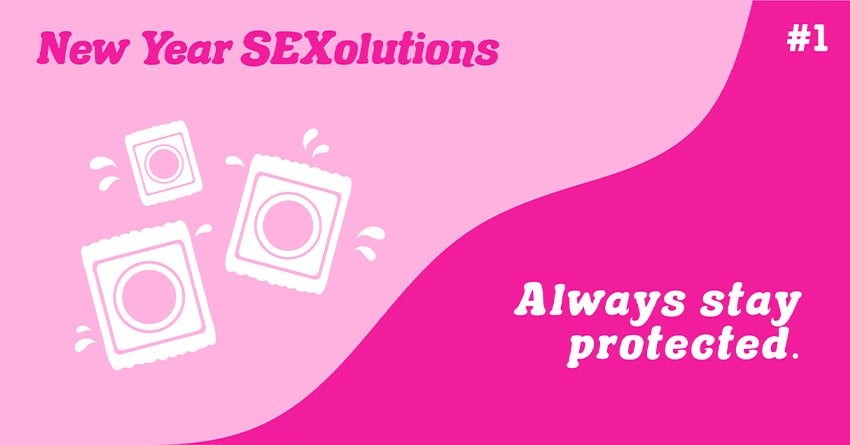 Ever heard these lines before? "It doesn't feel comfortable", "It's not my size", "I'll pull-out", or "They ruin the experience" – these are all lame excuses BOYS — not men, say to not use protection. If they think condoms are boring, they definitely haven't tried Durex's products! It comes in different features and flavors to cater every need that you and your partner have. Protection, such as condoms, prevent unwanted pregnancies and STDs. Therefore, staying protected should be your top priority. "No glove, no love" is what they say and that should be a no compromise for our strong, independent individuals out there.
2

Try learning something new.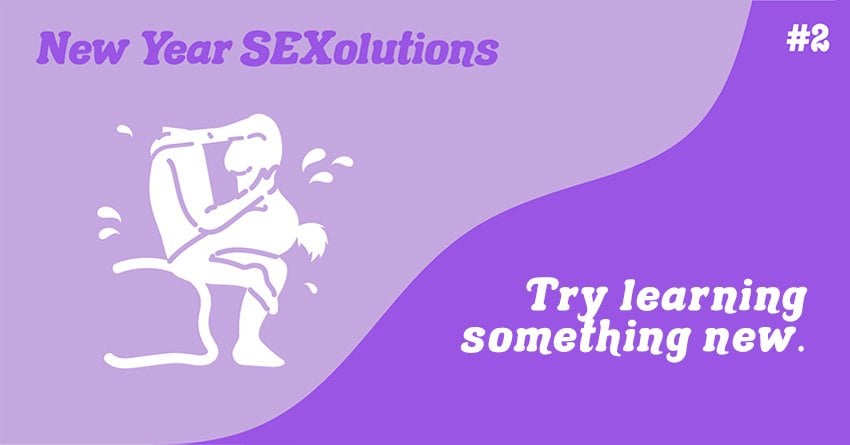 If not now, then when? We know you visit our shop to check what's our new toy or promo. Give in! Click the toy you've always dreamed of, add to cart, and (finally) check out. Now's the right time to finally ask your partner to explore new ways to spice up your playtime. That new rope and anal beads won't play by itself, right? Whether it's a new position, toy, or role play, the trick is just to go for it. Surprise your partner by rocking that reverse cow girl and whip out that new anal plug you got from us. *wink wink*
3

Love your body.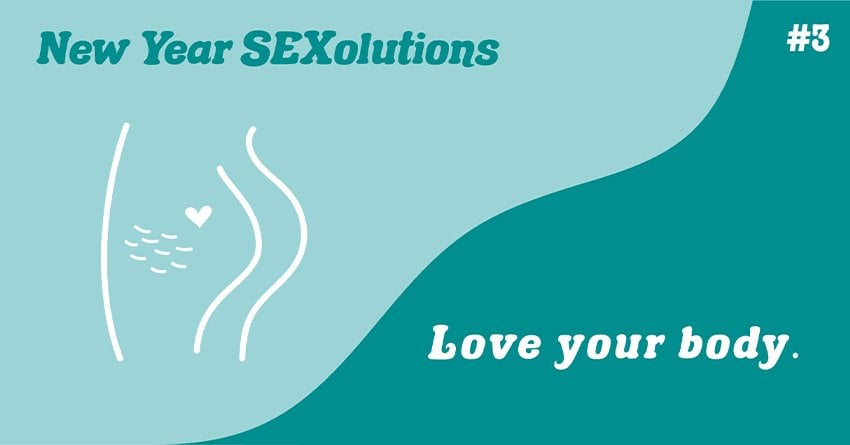 This 2021 should be your year of nothing but self-love. You want that undercut? Shave away! You're now ready to enter the wonderful world of BDSM? Yes, daddy! Been craving for that new samgyeopsal in town? CHOMP. IT. DOWN! Finally ended that years of toxic relationship? You're a champ! Put away your shy dress and finally let your freak flag fly! For years, you've been shying away to things that picks your interest just because society tells you it's not normal, but honey, let me tell you that if they tell you that two is enough, you prove them wrong and make it three! If you know what I mean. So give those love handles a little bit of loving, and pat yourself more for choosing what you really want in life. *Cues Lizzo's playlist in the background*
4

Get tested.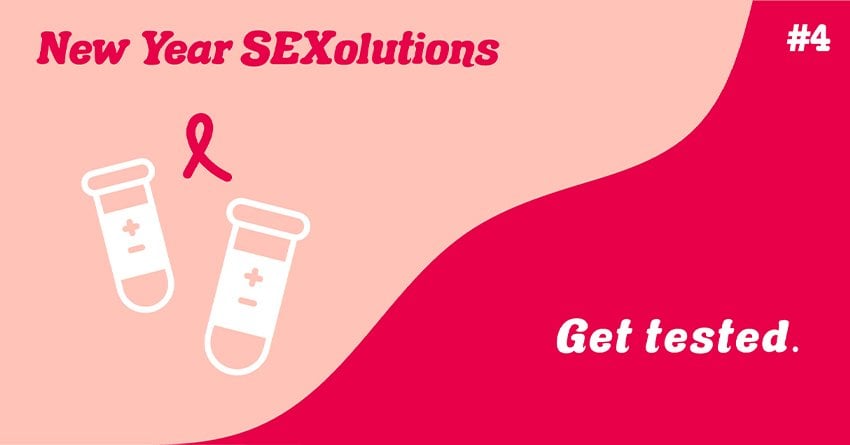 Did you know that you should get yourself checked for STD every 3 to 6 months? The symptoms of STD usually appear within two to three weeks after being infected, but some symptoms show even earlier. From small sores on your genitals, this could progress to a blotchy rash and show flu-like symptoms. Yikes! If you're one who is sexually active with multiple partners, and don't practice safe sex (i.e. use of condoms, PrEP, getting yourself checked regularly) then we highly advice to read our article about HIV and how to prevent it. Our partner Love Yourself PH offer free HIV screening and counseling in their clinics all throughout the coutnry. If you think about it, prevention is better than cure, right? A happy and healthy coochie gets more smoochies too!
5

Know and communicate what you want.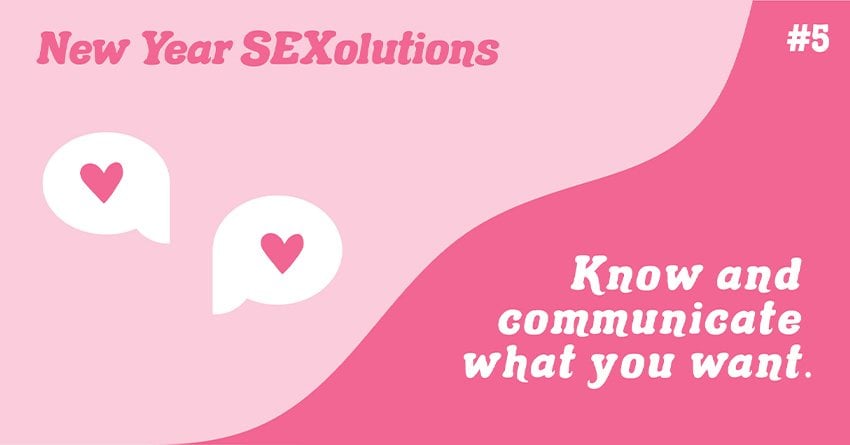 Being honest and communicating what you want can do wonders for you and your partner. If you're not sure how to say it, then try listing the things you want to try in bed. Talk to your partner about it and exchange ideas how to even make it better. Your partner will appreciate your opinion and might want to surprise you by doing more than what's expected. You could also exchange naughty sexts while both of you are at work. There's nothing even more sexier than to know your partner is having hots for you at 10am.
TIP: Try putting more time during sex. Never neglect the power of foreplay as this intensifies both of your arousal and makes both of you feel more pumped up to reach climax. Exchange opinions of what are the things you liked and did not. This way, both of you can have an idea what to do again and what to avoid the next time.
6

Prioritize your sexual health.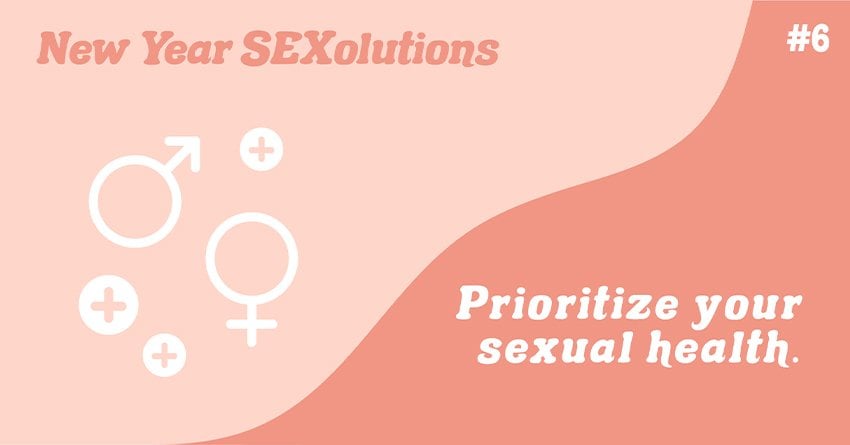 Another fun fact! Did you know that men can actually get pap smear too? We all know that pap smear is generally for women to screen for cervical cancer, but this procedure can also be for men to screen and prevent genital cancers. Although this is rare for men, it is still better to schedule check ups and get *deez nuts* some loving too! And for the ladies, sometimes pap smear is not enough, it is also advisable to get vaccines for cervical cancer before you hit 45. Learning about safe sex and your sexual health should always go hand in hand as this gives you an assurance that you won't get infected nor carry any disease that could harm you and the people around you.
7

Drink your water, b*tch!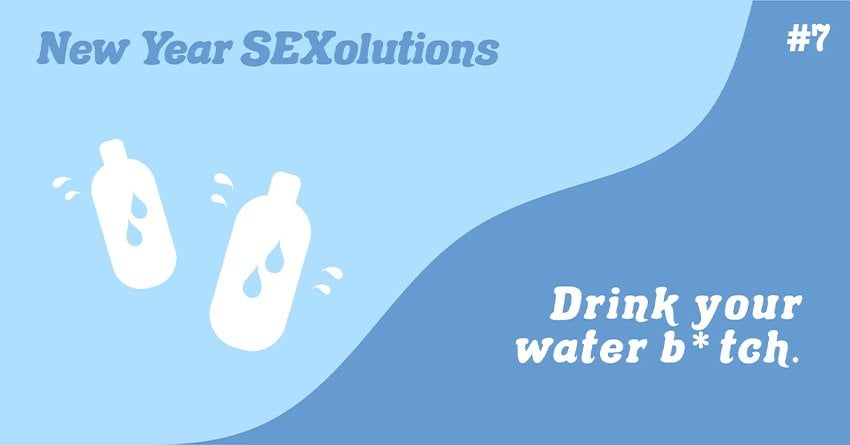 No, we are not just talking about 8 glasses of water everyday. Sure, being hydrated is good, but we are also talking about the food you eat and the lifestyle you have. Maintaining a well-balanced diet partnered with exercise is a good way to jump start your day. Keeping yourself hydrated will make your body thank you for it too! But, never forget that hydrating and lubricating can make your sex even better. Just imagine how fun it would be if you're well lubricated while your top power bottoms you. When tired, just grab that glass of water at the side table and start your new round with endless of pleasure. Again, hydrate and lubricate. Both are needed, but one should not be favored.
8

Make your fantasy roleplay come to life.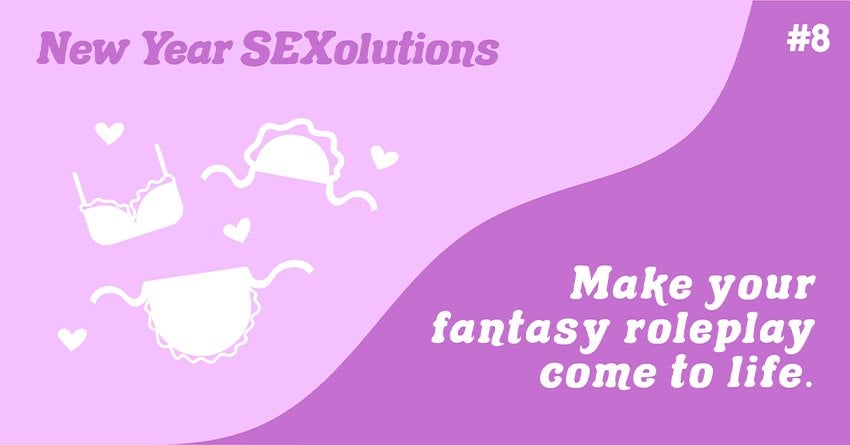 We've all fantasized a role play. For some, it's that hot steamy sex in a doctor's office. Imagine this: bad nurse getting punished by Dr. Sex. Or maybe you always wanted to surprise your partner as that Naughty Kitty. Then make those dreams into a reality by checking out our costume collection. There's no fantasy untouched with our sexy costumes. While you're at it, double the fun by getting extra toys too! Who says adults can't play anymore?
9

Mix and match new flavors.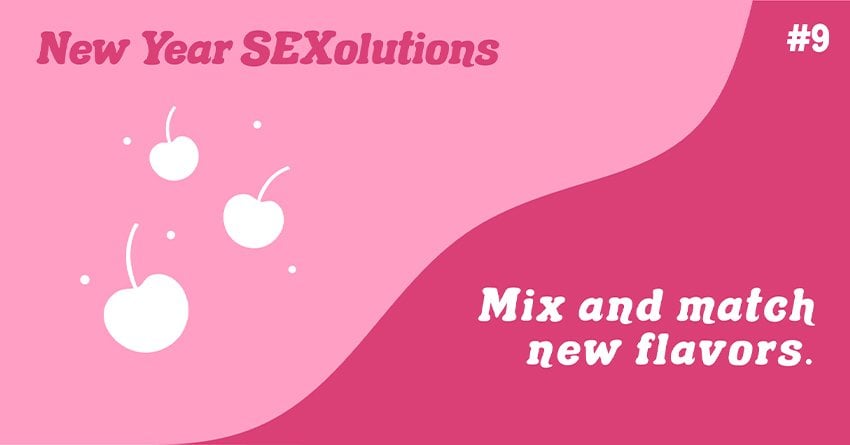 Get your partner all fired up by putting chocolate on their fingers and slowly suck on them. Twirl your tongue around it and lightly suck on it. Subtle enough to excite your partner, but obvious enough to show you want for more. Don't limit yourself with chocolates, try caramel, or whipped cream. If you're more adventurous add small bits of ice or fruits. Thinking for a dual-purpose? Flavored condoms and lubes can do the trick to make your oral sex even yummier.
10

Don't be afraid to talk about SEX.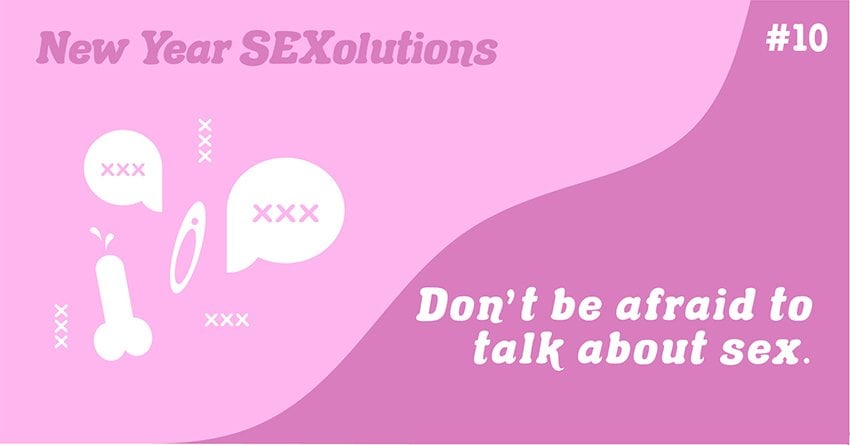 Sex is normal. Debunking myths and normalizing this topic can help prevent STDs and teenage pregnancies. Sex should not be taboo since safe sex is actually enjoyable and should be celebrated in all sides. Regardless of your gender, sexual orientation, or kink, do not be afraid to learn, research, and talk about sex. The more it is being talked about, valid questions will arise that could help others who have the same curiosities.
Takeaway
In conclusion, be responsible and adventurous this 2021! Embrace the things you already have and gladly receive the things that come your way. Promise yourself to accept the things you can't change and work on things that could. Cheers to a new decade of joy and prosperity!